We loved watching
SPIDER-MAN: INTO THE SPIDER-VERSE
 as a family. The kids loved it and have been throwing their "webs" all over the place since! It's such a great family movie and we had a blast crafting our own Spider-Verse costumes after watching! I loved the themes of individuality and everyone having a "superpower" or ability to make a difference. We turned that into a discussion with our kids about what they have to offer while they designed their OWN costumes! We talked about kindness, including others, and what it really means to be a superhero. It was fun to watch a superhero movie that was appropriate for kids and safe to watch without worrying about what might come next! The bright colors, music, and cool costumes gave us all inspiration for crafting! 
Spider-Man: Into the Spider-Verse
is now available on Digital, Blu-ray, DVD, and 4K Ultra HD so you can watch at home (in your custom Spider-Man costumes, if you prefer)!
Spider-Man: Into the Spider-Verse has won Best Animated Feature at the Academy Awards! So cool and totally deserved!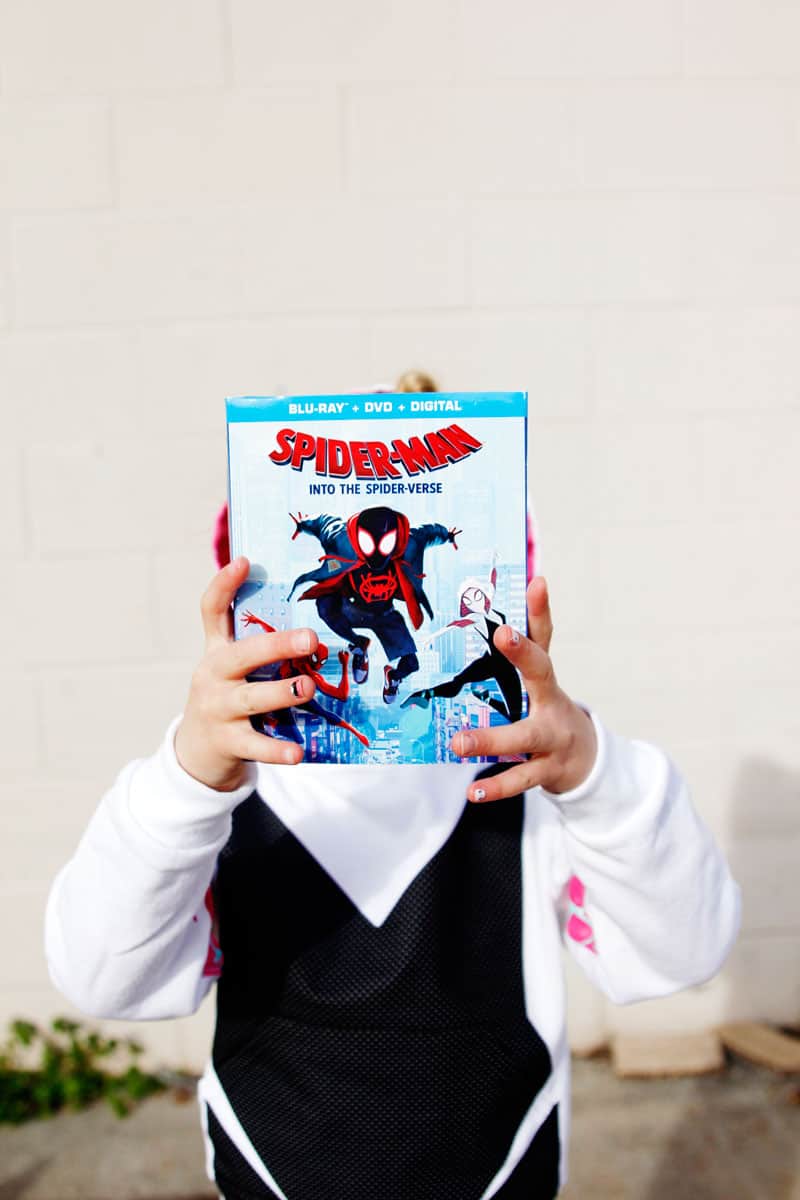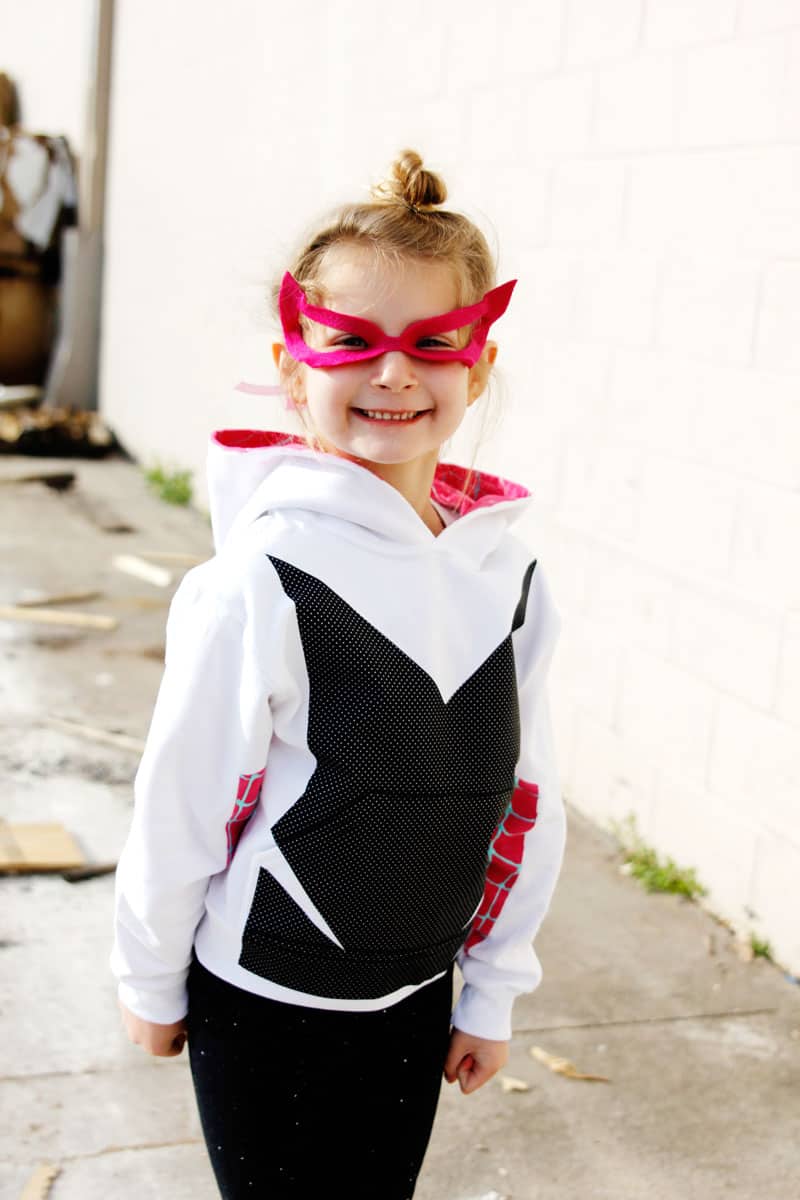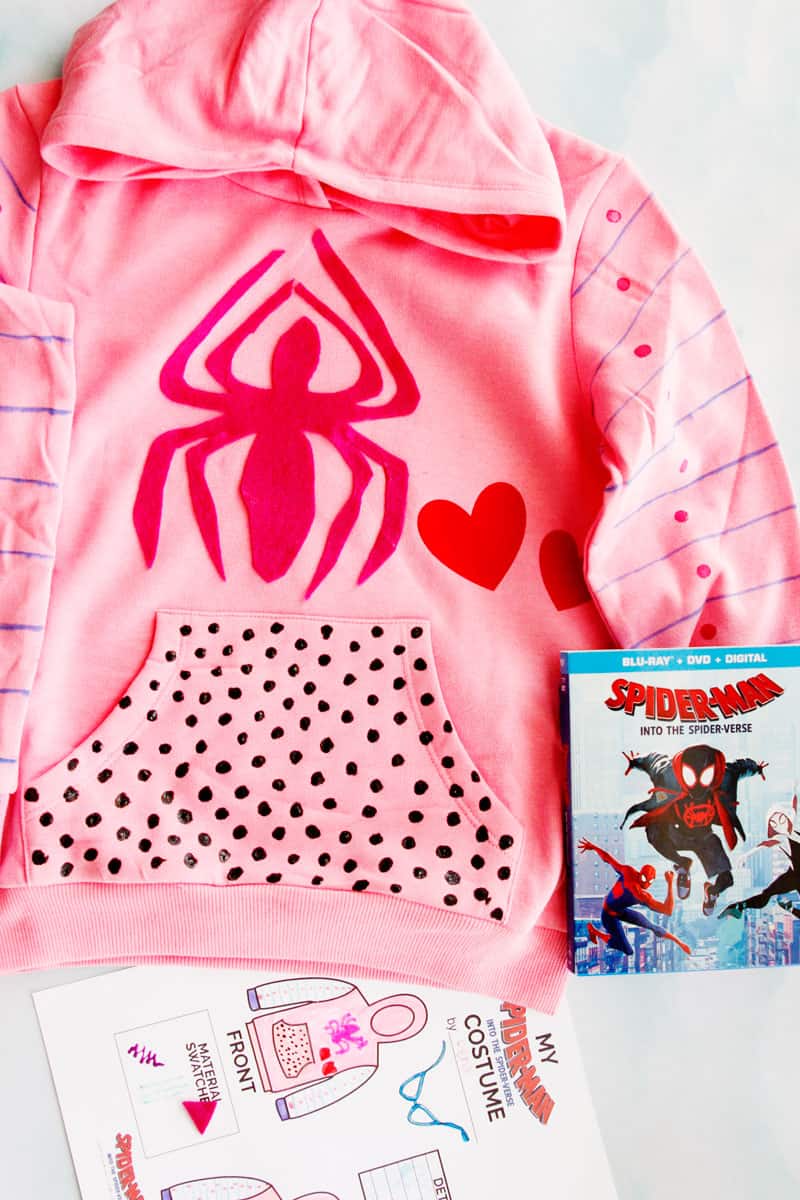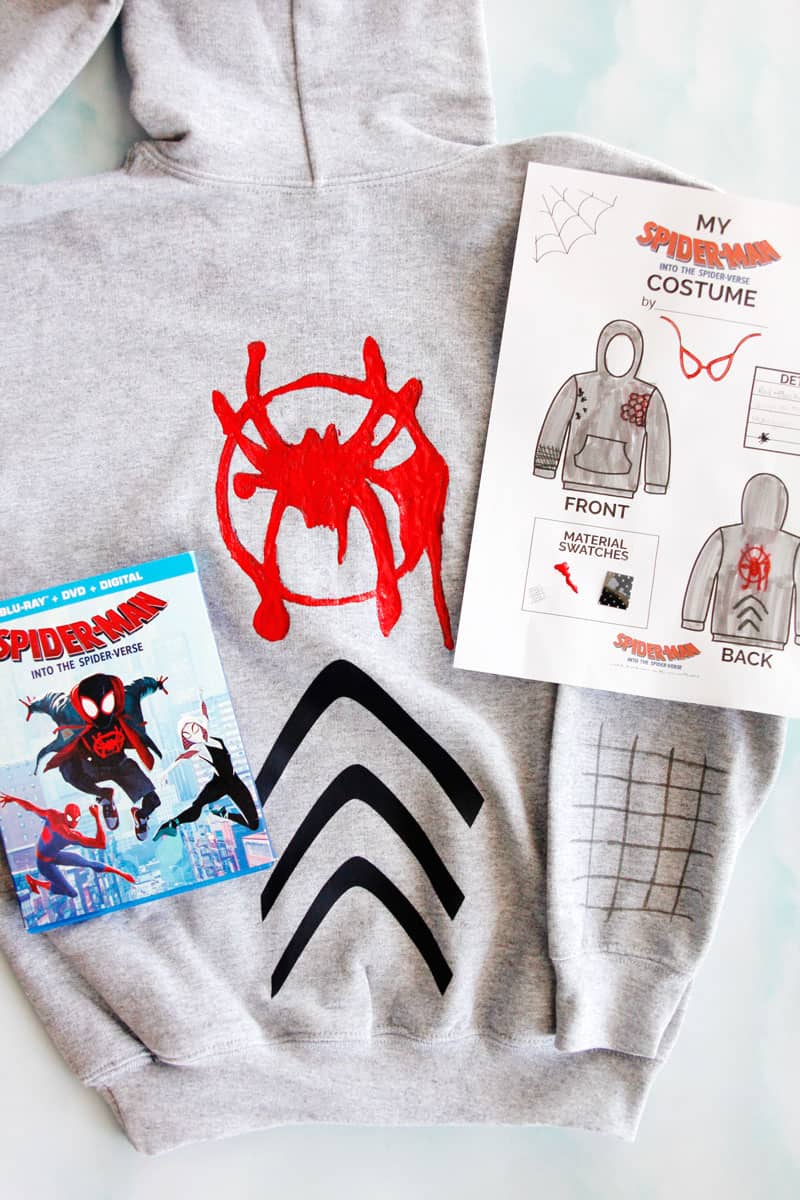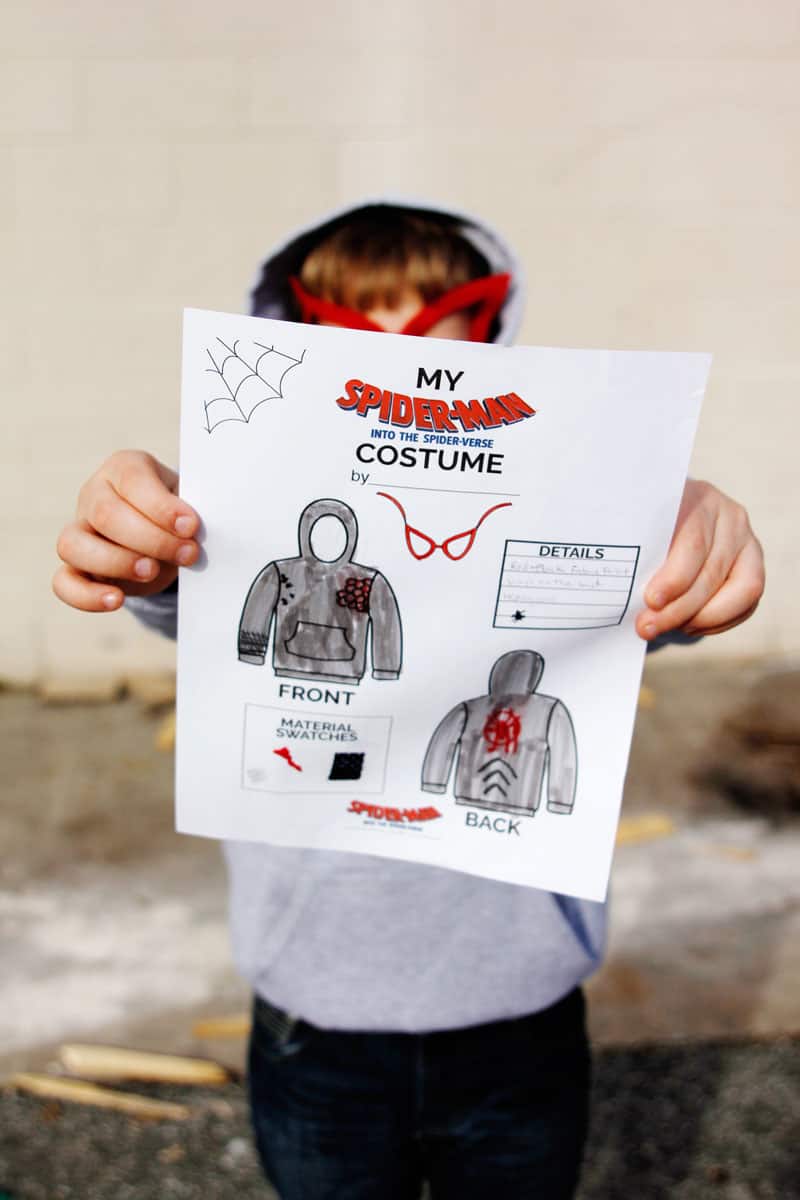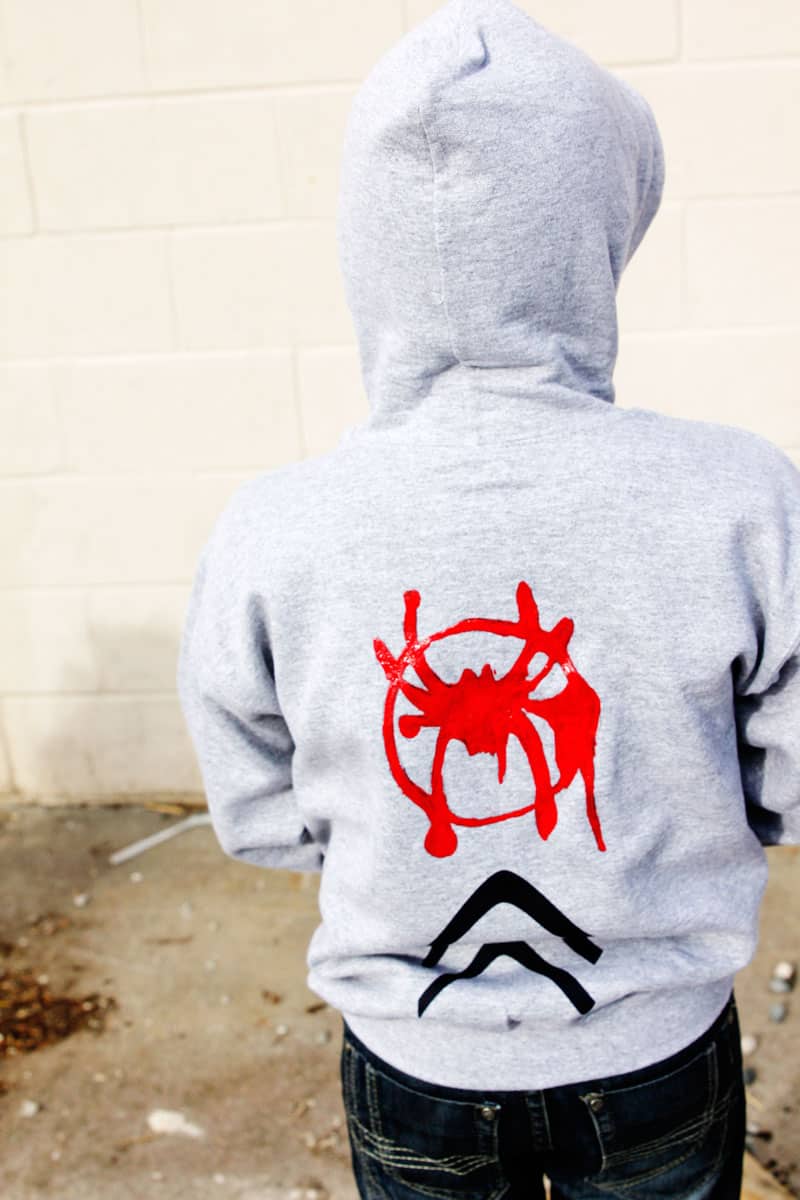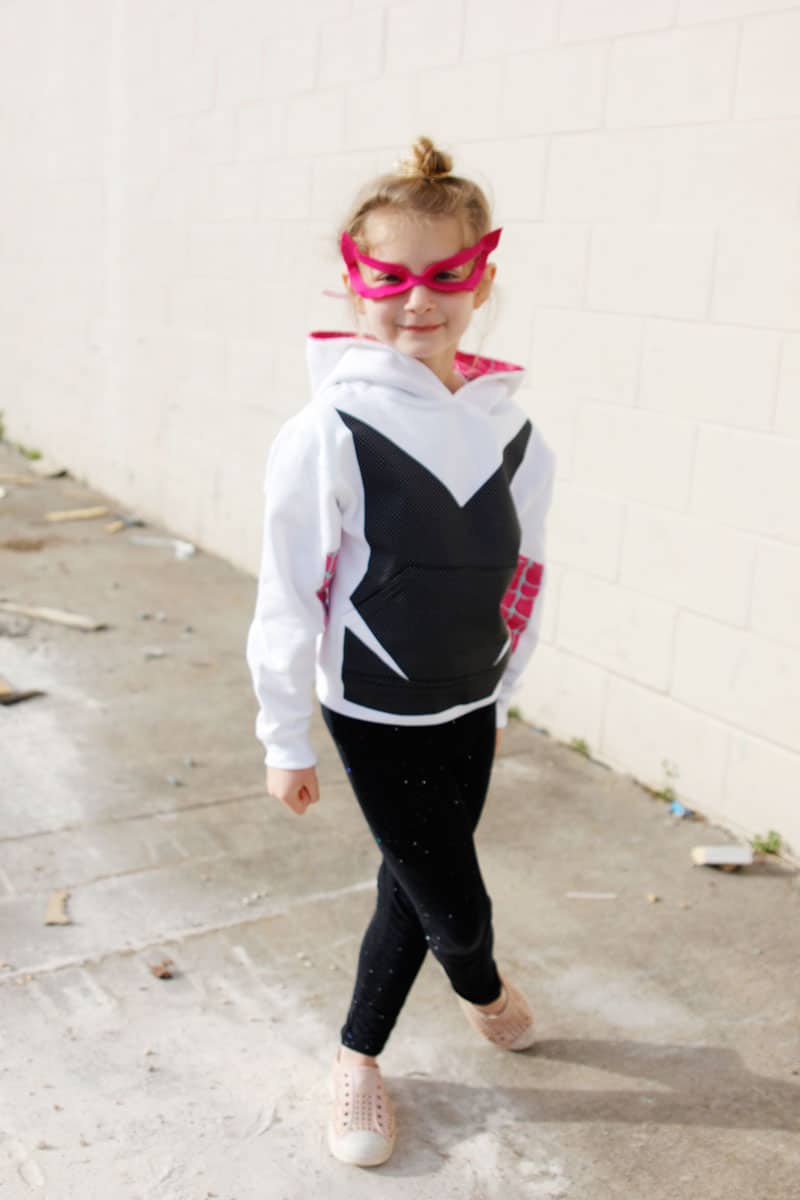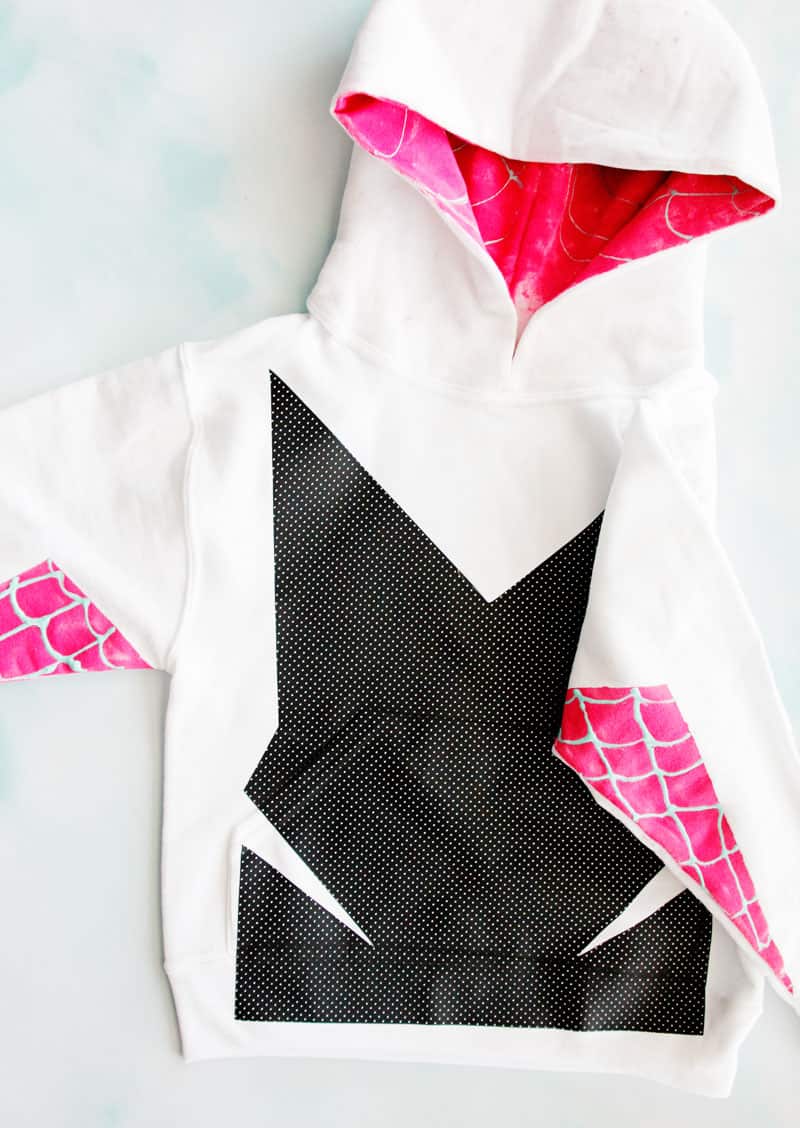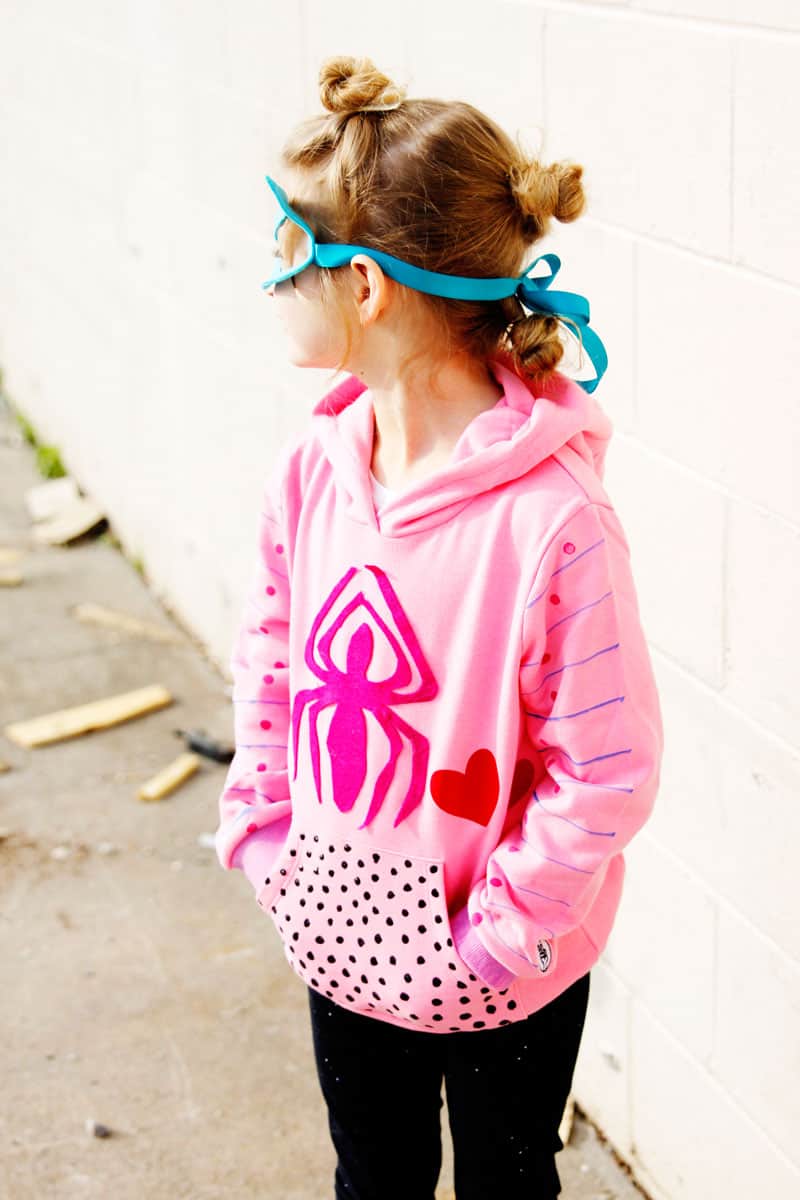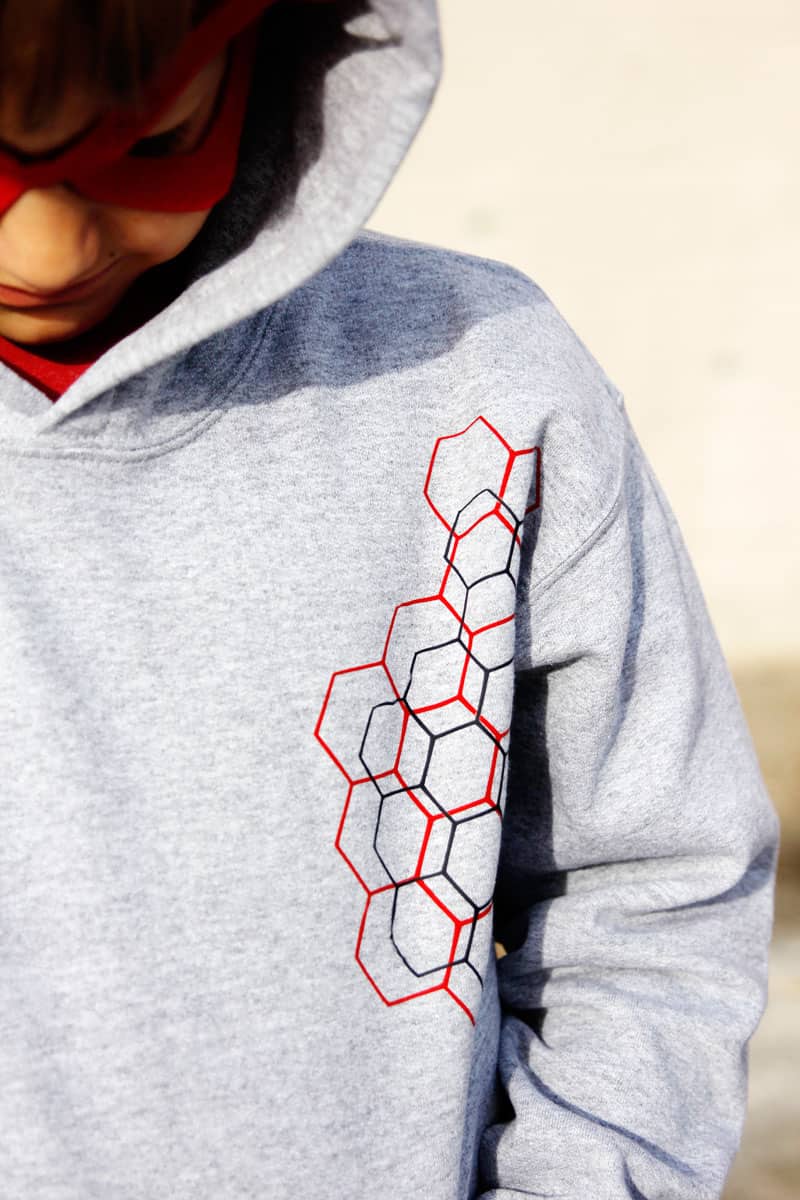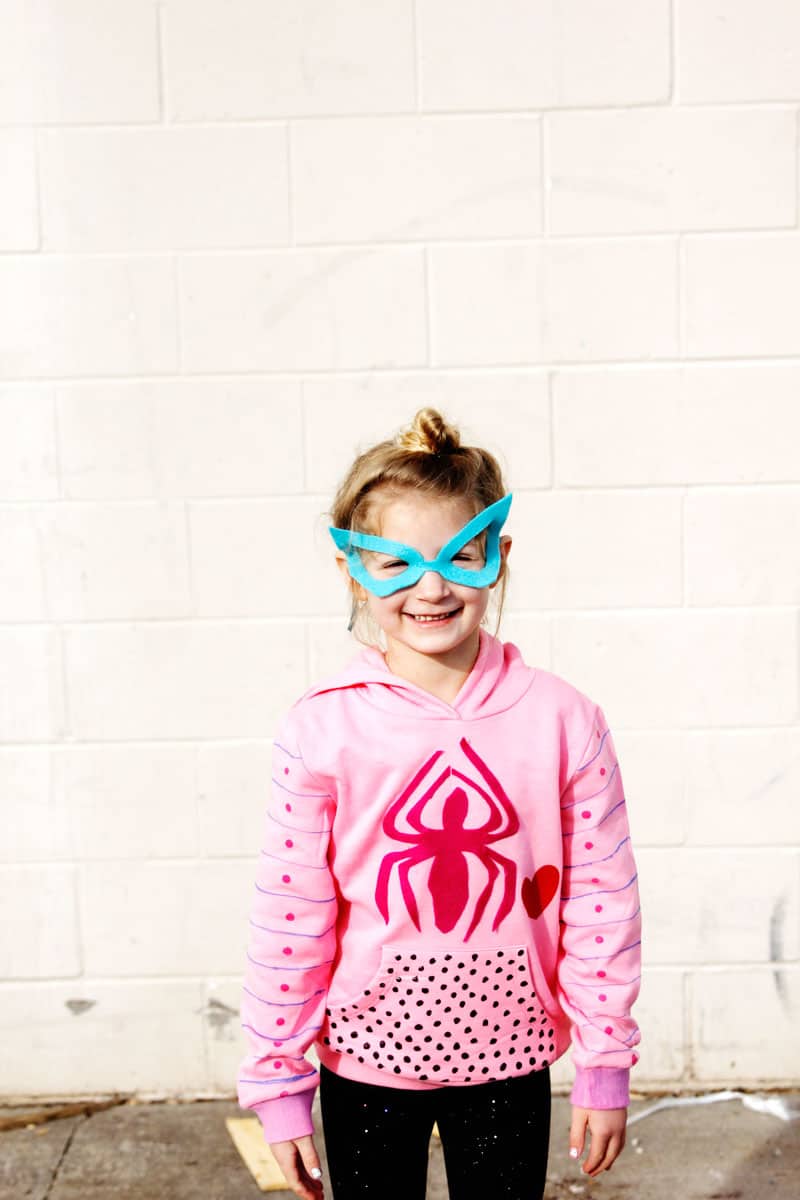 In this post I'll show you how to make your own Spider-Man costume from a basic hoodie and create a coordinating felt mask! Print off the costume designer worksheet and have your resident superhero pick their designs and accents. Then open up the craft cabinet and get to work with fabric paint and glue, felt, mesh, iron-on and anything else you can find. My older kids each made their own designs and we also recreated a Spider-Gwen costume for my daughter! They love their costumes and I can sense their pride about their designs.
I love the quote "Everything you say and do creates an impact." We have been talking with the kids about that quote from the movie when they wear their hoodies! I love how simple it is for them to understand. It's even being used in an anti-bullying campaign which is amazing!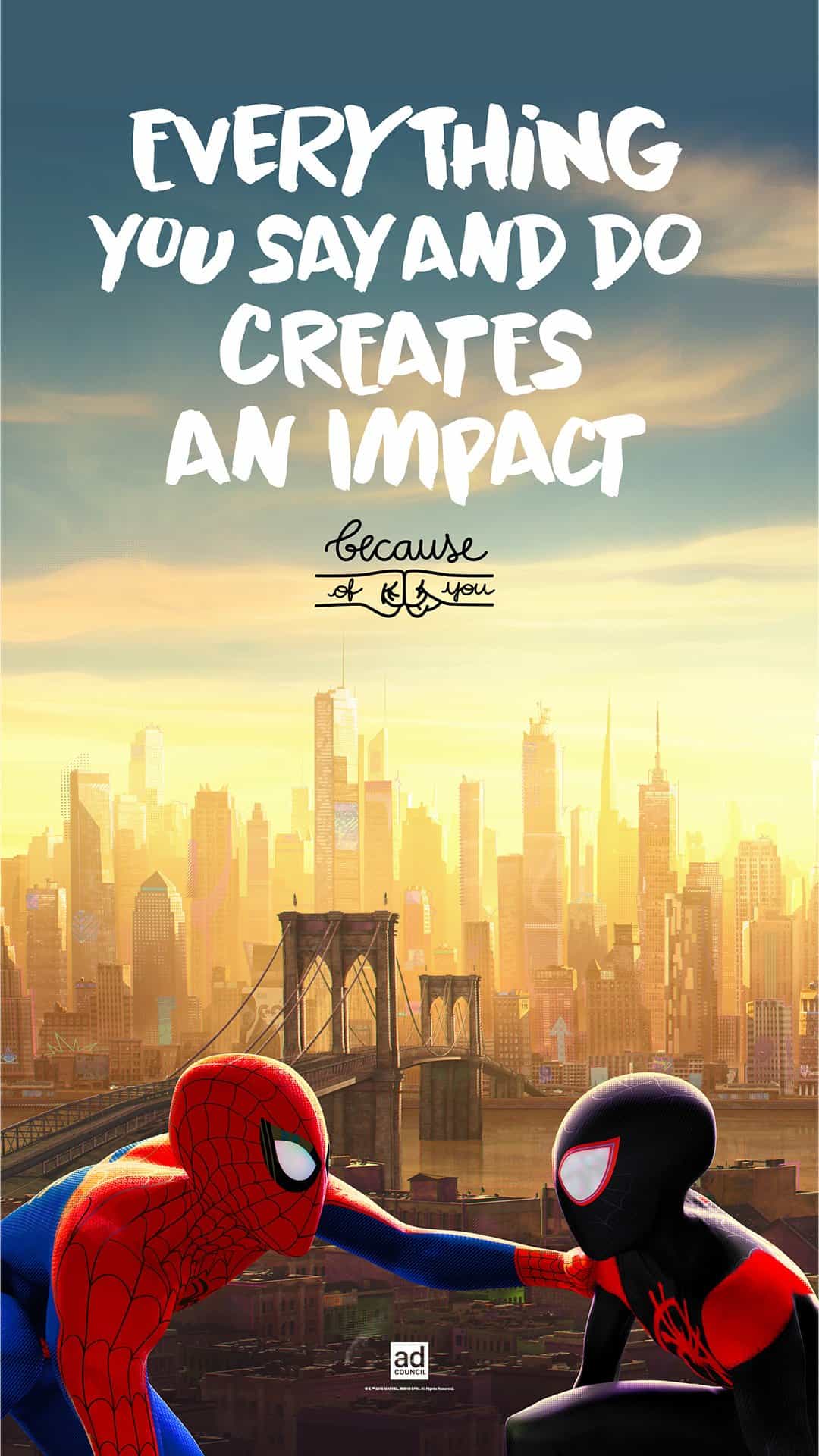 Materials//
-Basic hooded sweatshirts
-Fabric, fabric paint, fabric markers, iron-on vinyl, and other assorted craft supplies
-Colored pencils and markers
-Felt
-Ribbon
PRINTABLES INSTRUCTIONs//
Print off the coloring page and use it to design your very own costume. This worksheet will print on standard 8.5″ by 11″ or A4 paper.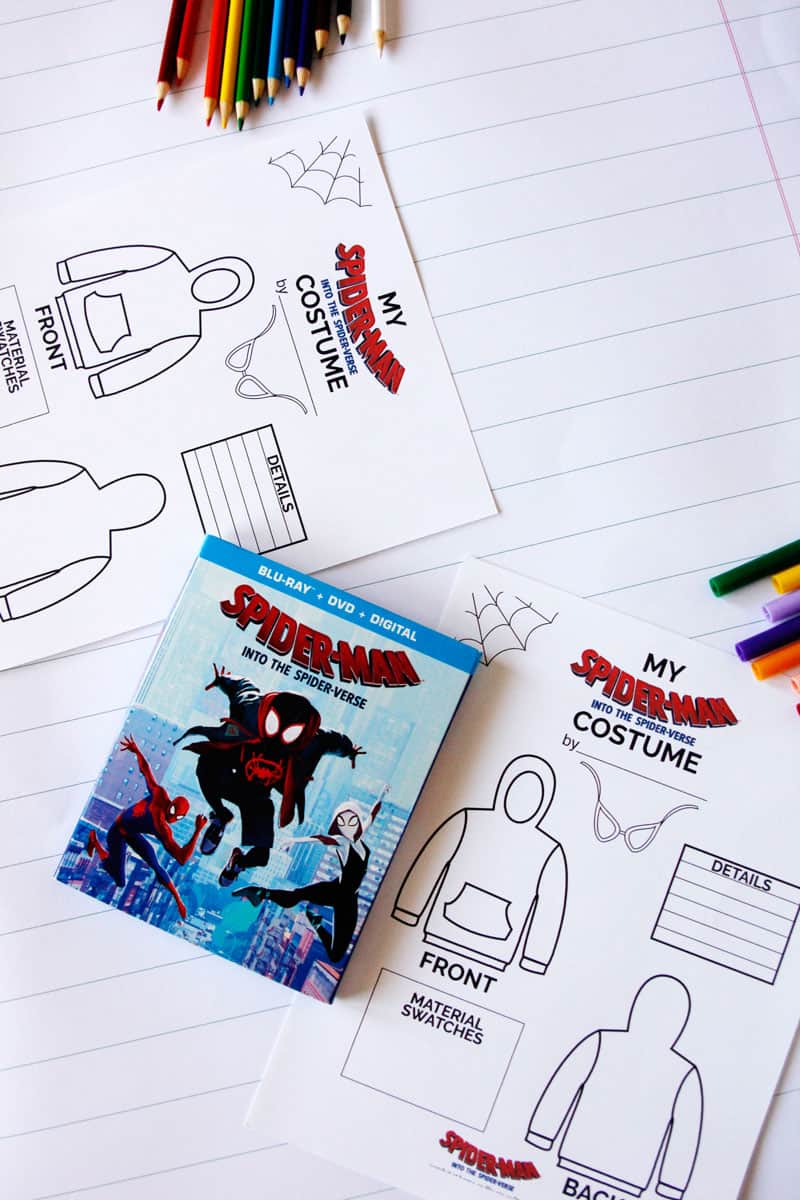 Use the printable templates and textures as elements and inspiration for your hoodies! We kept the Blu-ray sleeve handy so the kids could pull inspiration from it!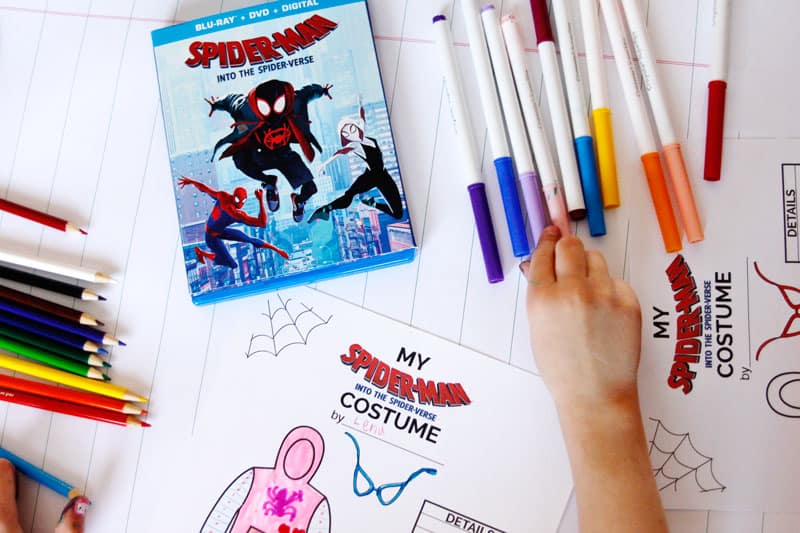 I loved how detailed and creative they were with their designs.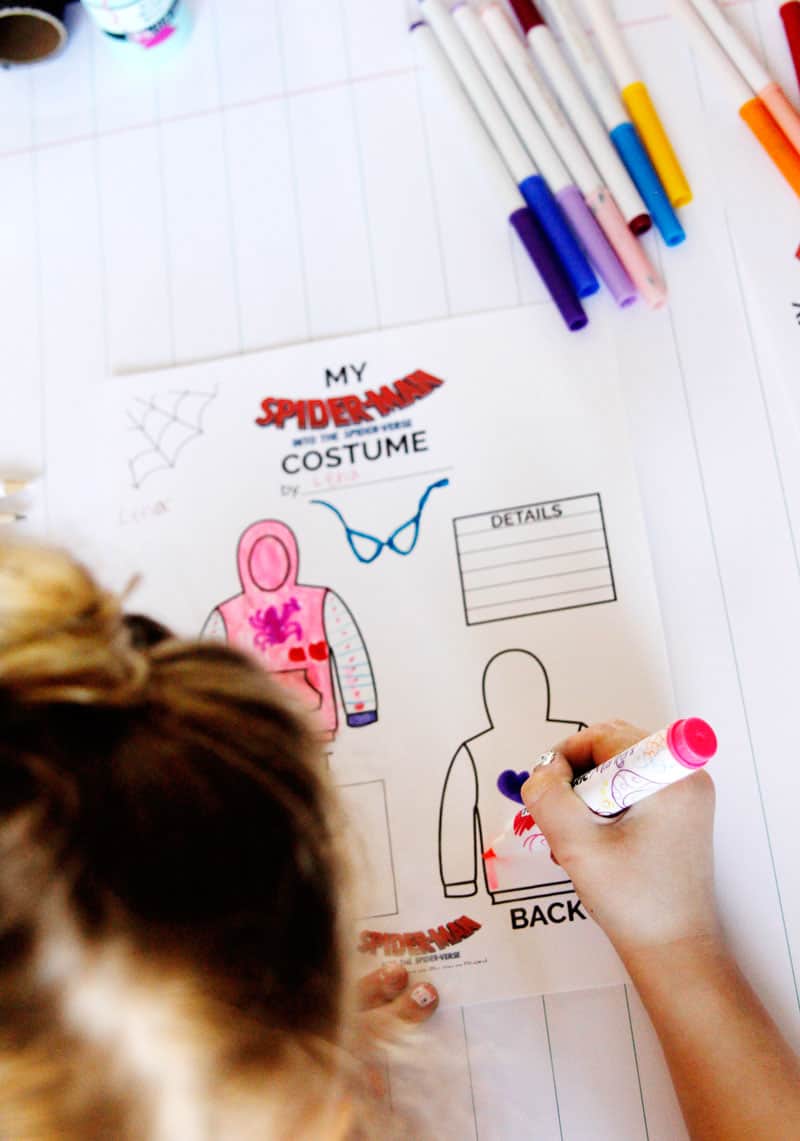 We created 2 of our own unique designs and one based on Spider-Gwen!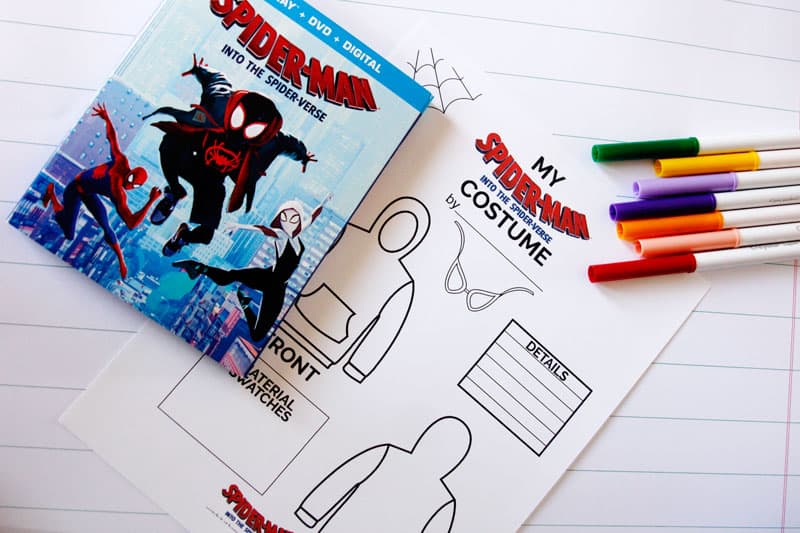 Recreating their own designs on the actual sweatshirt gave my kids a huge sense of pride.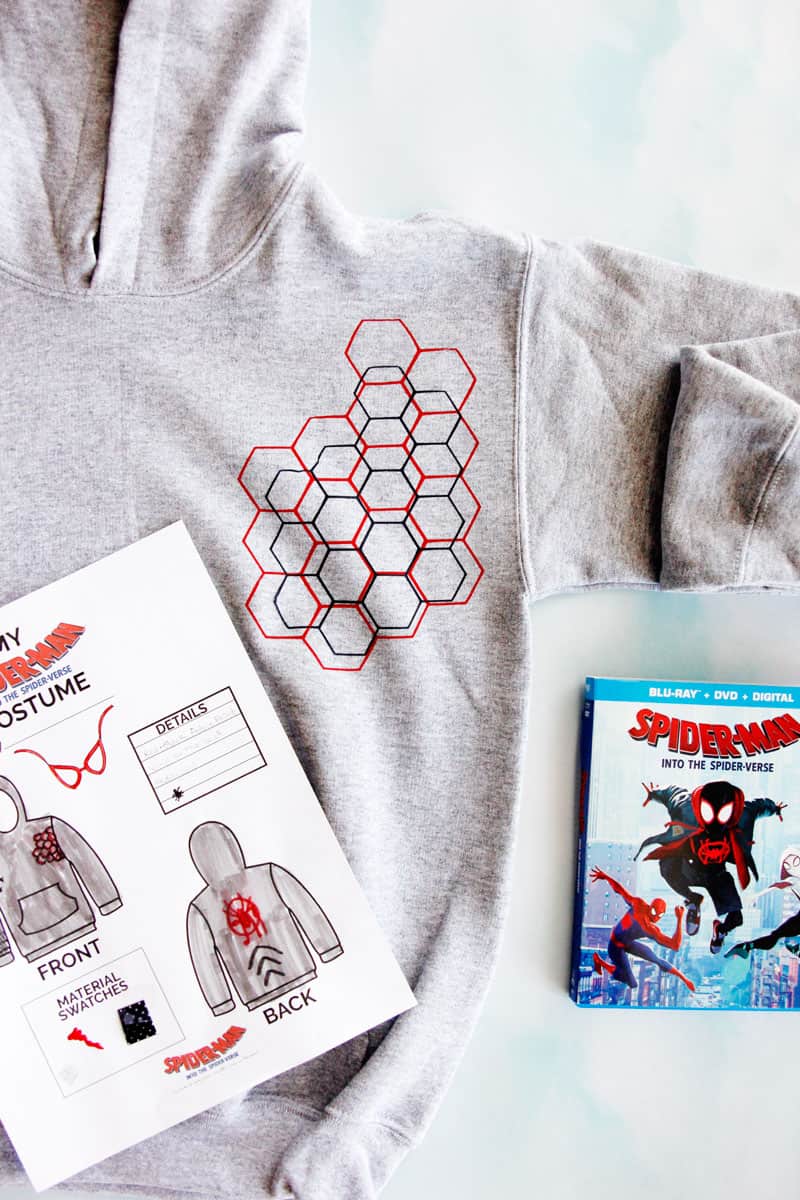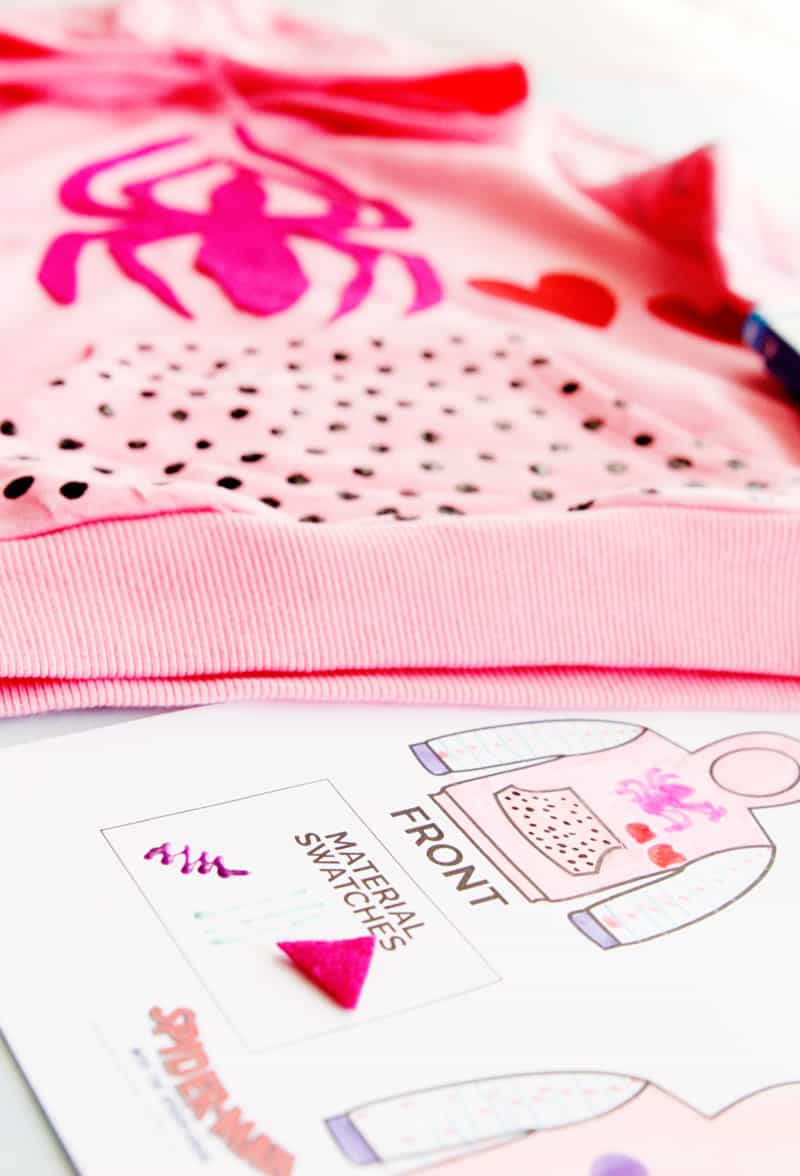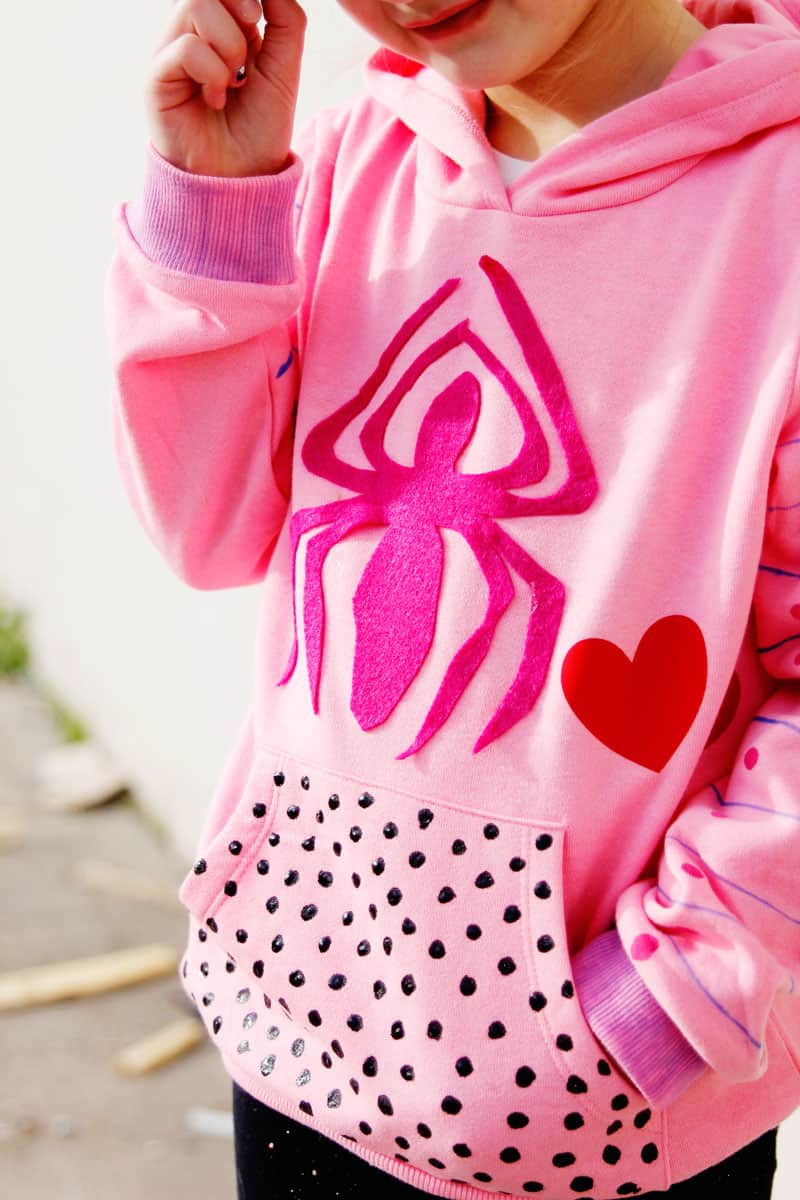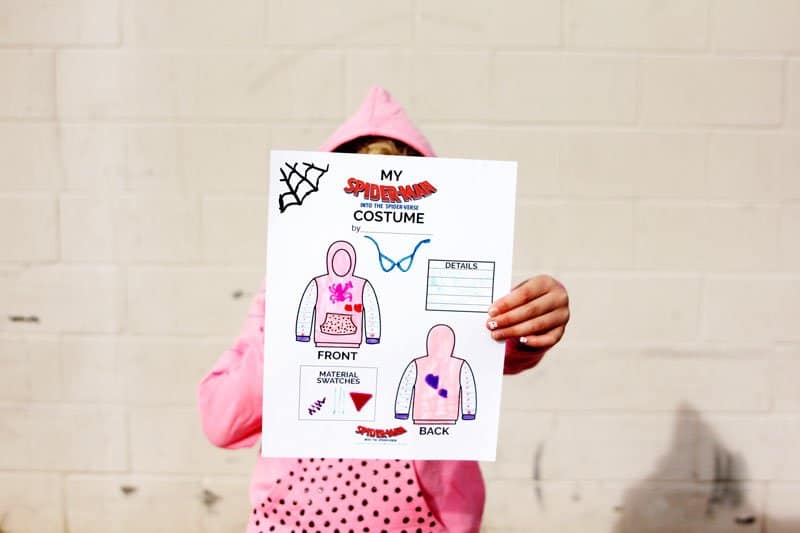 SPIDER-GWEN HOODIE INSTRUCTIONs//
Here are instructions to make a Spider-Gwen inspired hoodie! This will be perfect for everyday hero activities and will also work for Halloween! Spider-Gwen's costume in the movie is so clean and sporty! It was easy to recreate with simple craft supplies.

Start with a basic white hoodie for this costume.
You'll also need a black stretchy fabric, mesh or iron-on for the black accents. The pink is basic fabric paint and the blue lines are made with puffy fabric paint.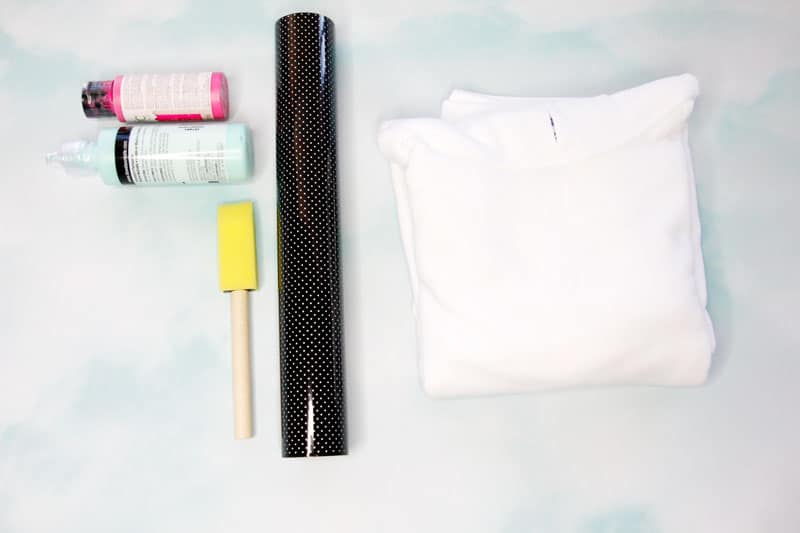 Use the template to recreate the black accents on the hoodie. You can do this by enlarging the template or free handing it. I used mesh iron-on vinyl and love how crisp it turned out. It looks very athletic, too! You can also use fabric or felt with a liquid fabric glue.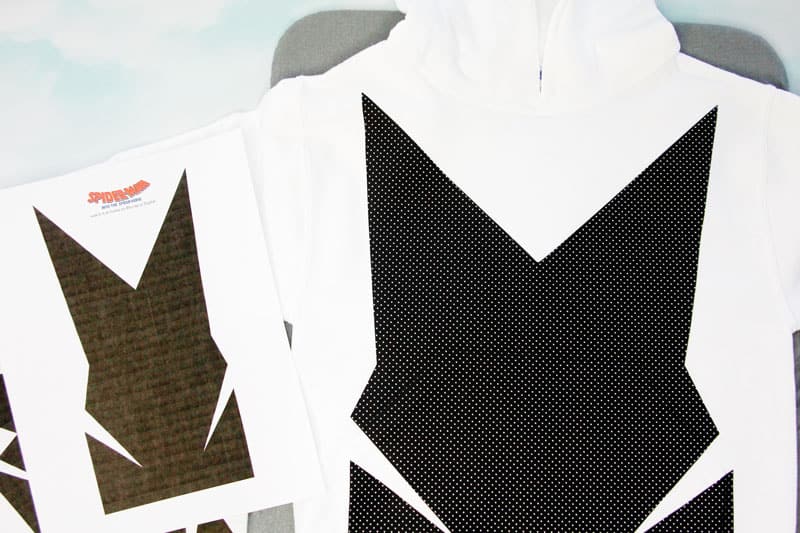 Repeat on the back.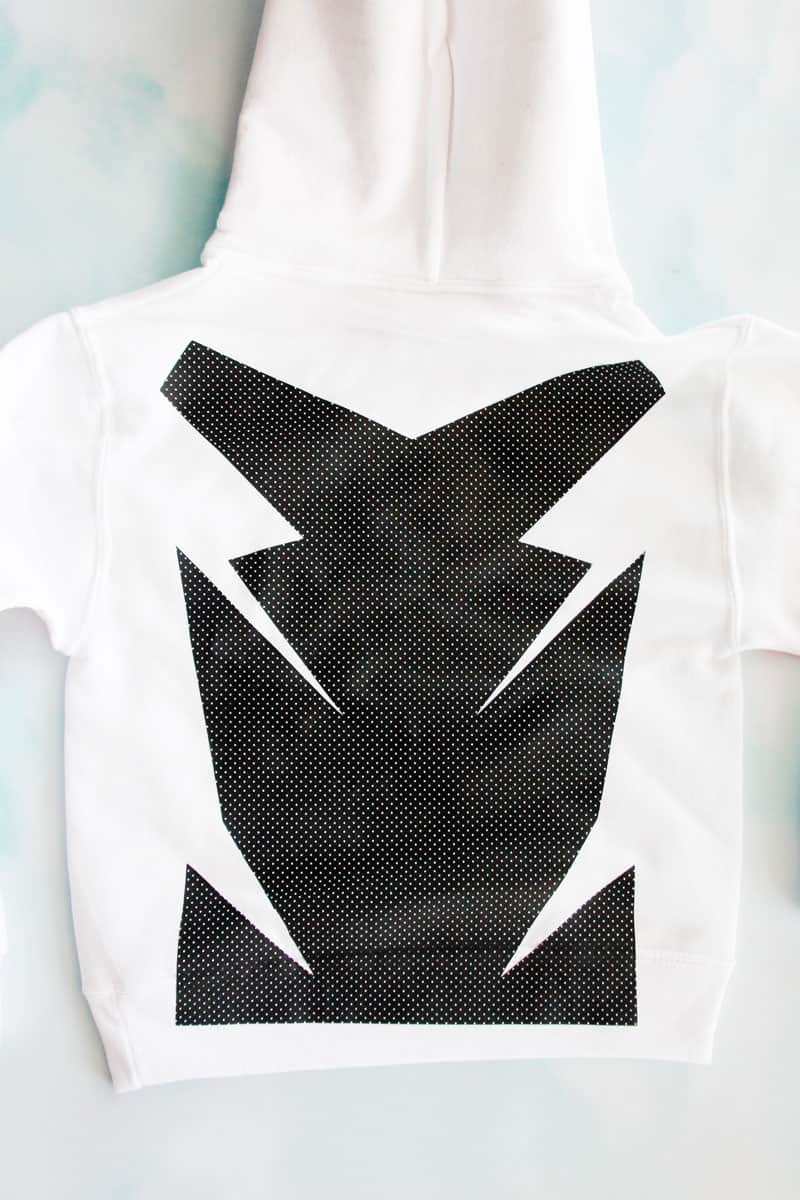 Tape off the arms to create a geometric underarm panel. Paint it pink with a sponge brush and let dry.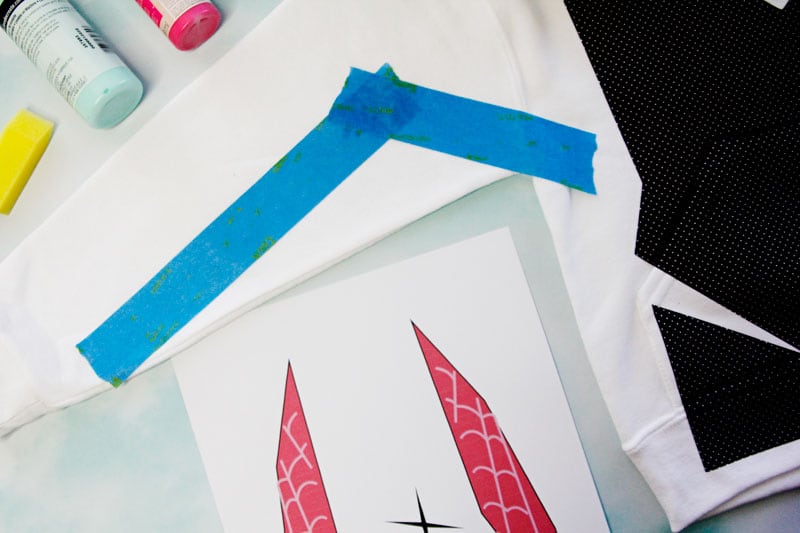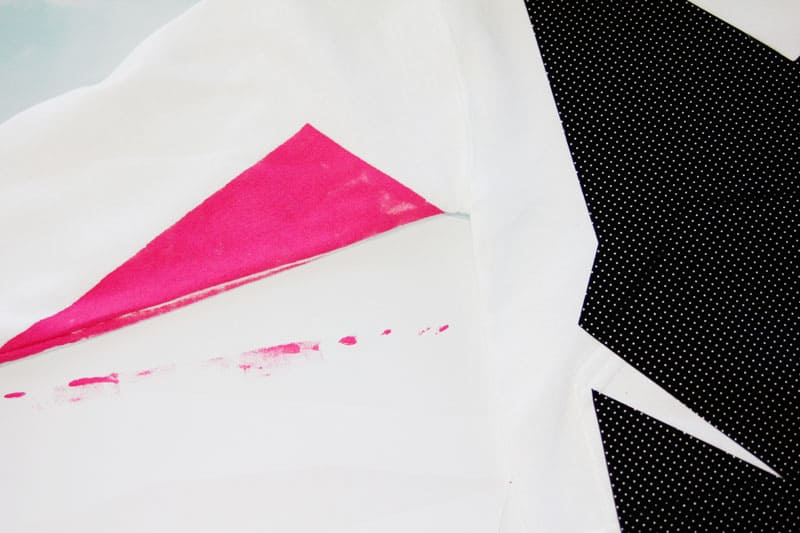 Follow the pattern on the template to create the spiderweb with light blue puffy paint. Let dry.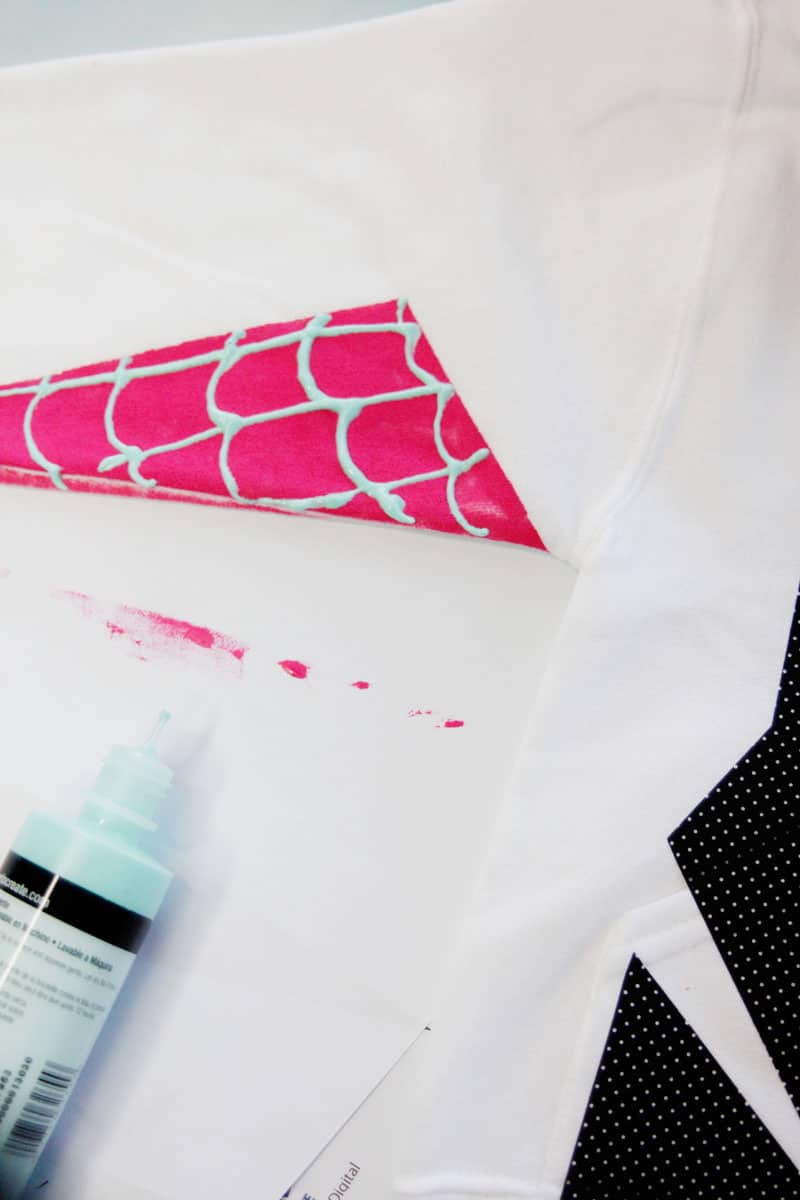 Repeat paint pattern on the inside of the hood. Once it is dry your little superhero is ready to share their talents and save the world!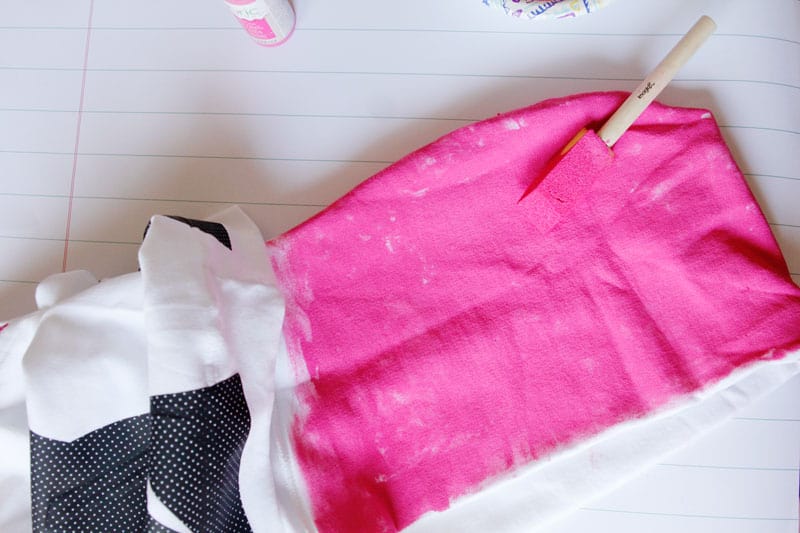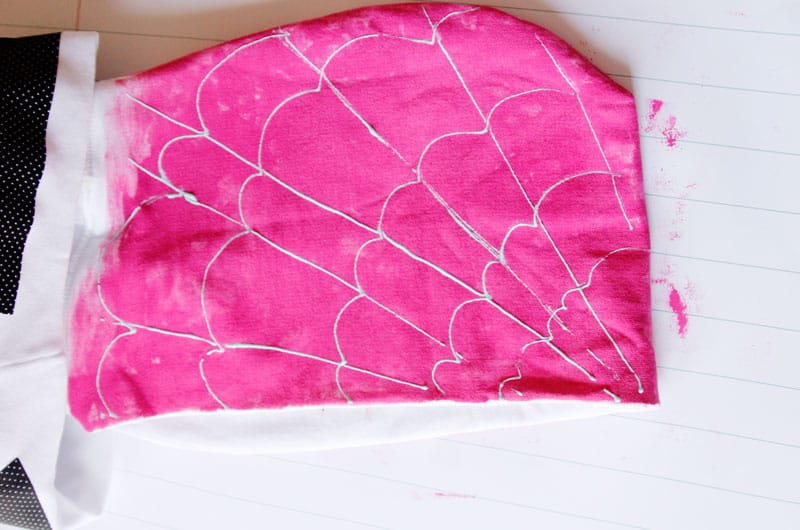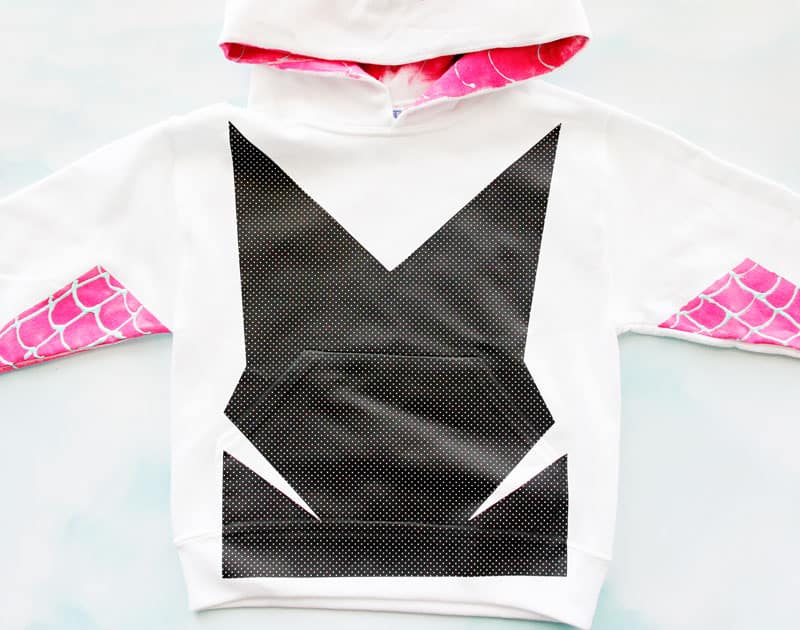 FELT MASK INSTRUCTIONs//
This felt mask is simple to make and adds a nice touch to your Spider-Man costume!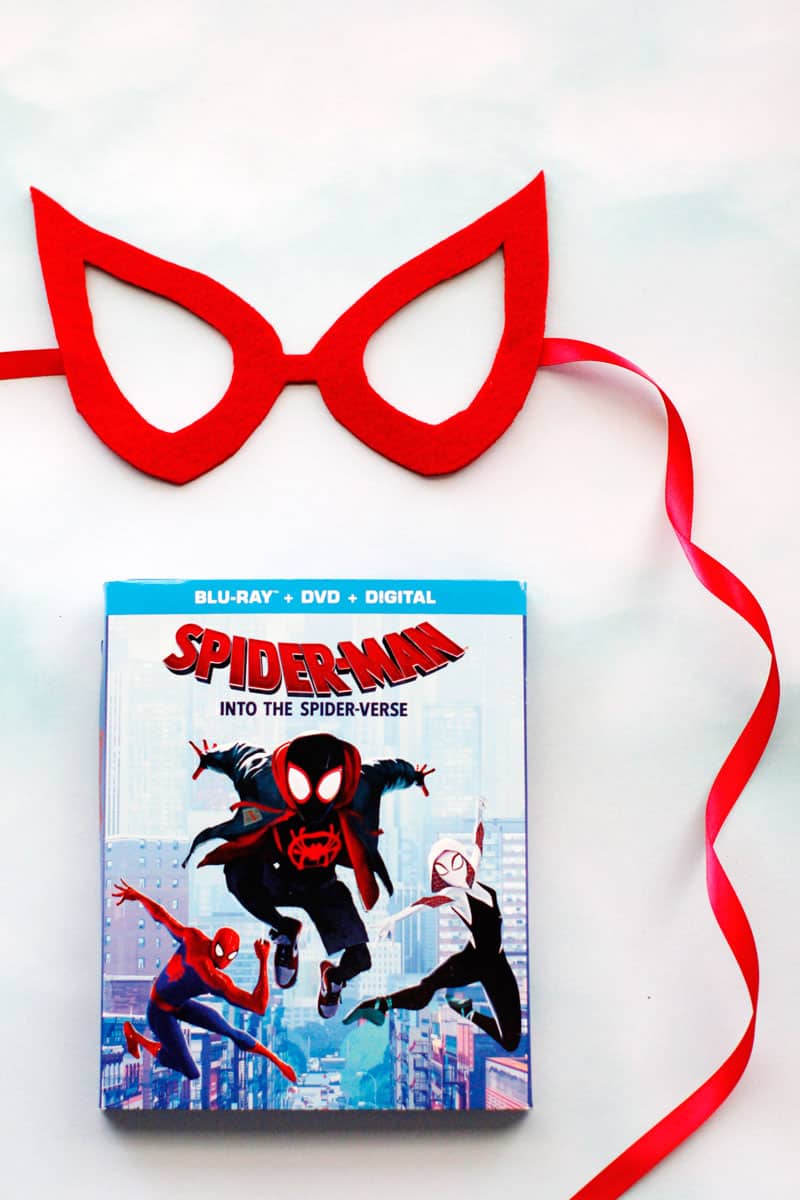 Print off the felt mask template and pin to felt.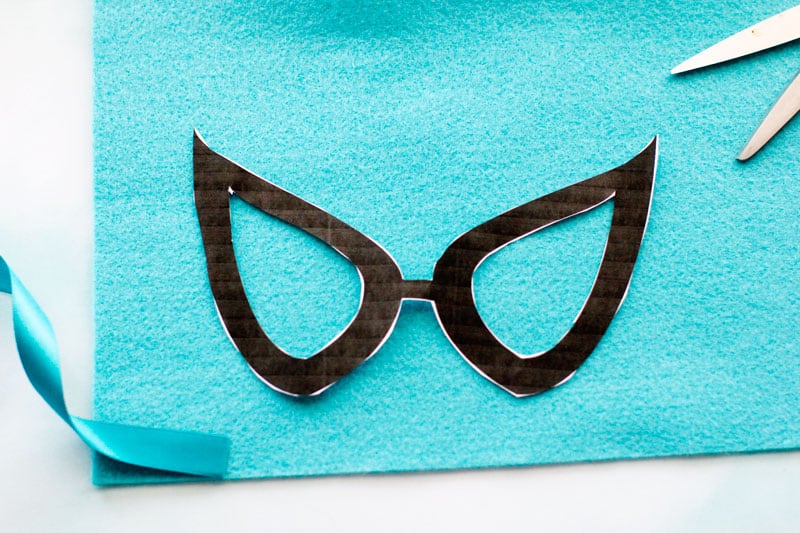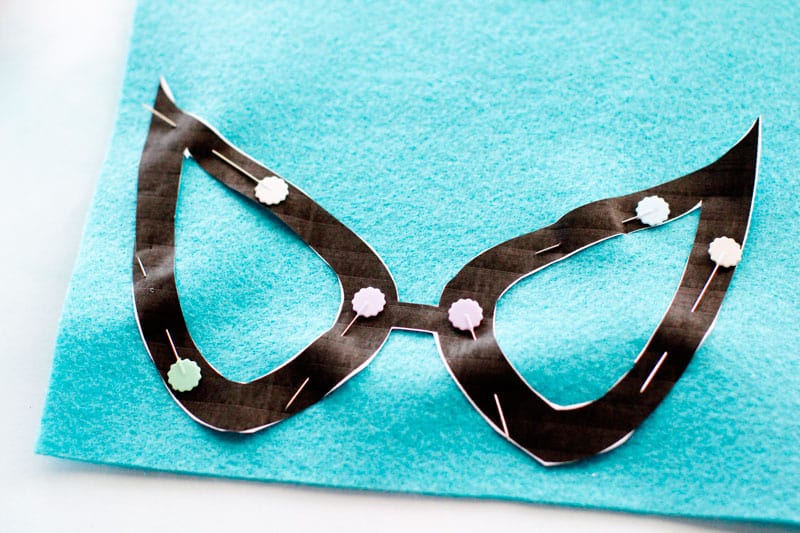 Cut around the template and also cut the insides of each eye cover.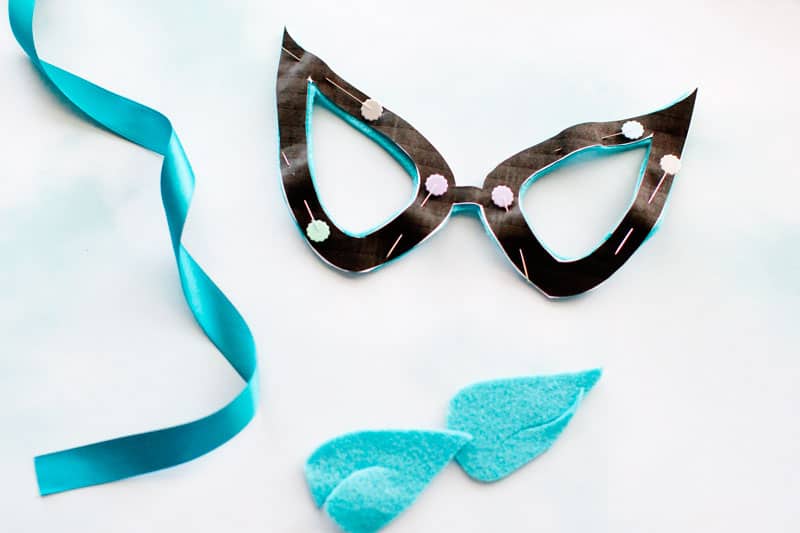 Use a hot glue gun to glue elastic or ribbon to make a wearable mask.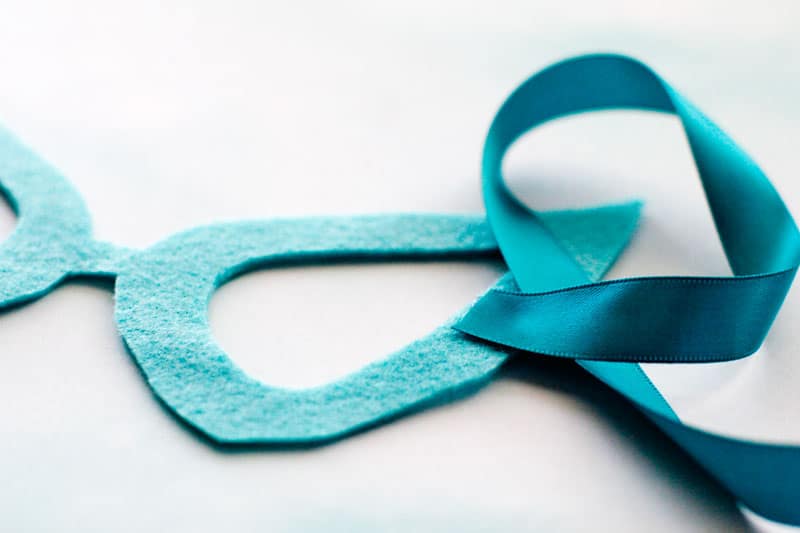 You can even whip up a whole bunch of these for a watch party!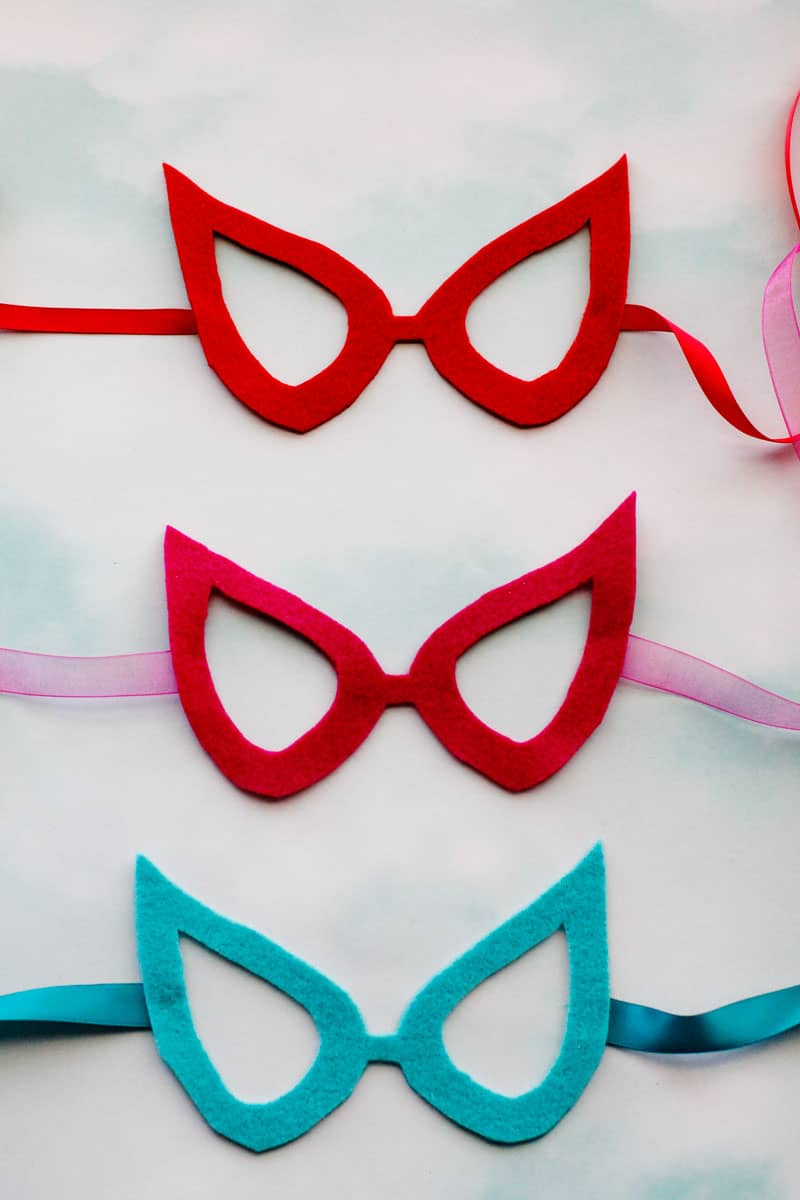 Be sure to grab your copy of Spider-Man: Into the Spider-Verse now available on Digital, Blu-ray, DVD, and 4K Ultra HD!