Make an Elf on the Shelf tote for hauling goodies this Christmas season. This tiny market tote bag is so easy to make and only requires scraps! Get the tutorial below.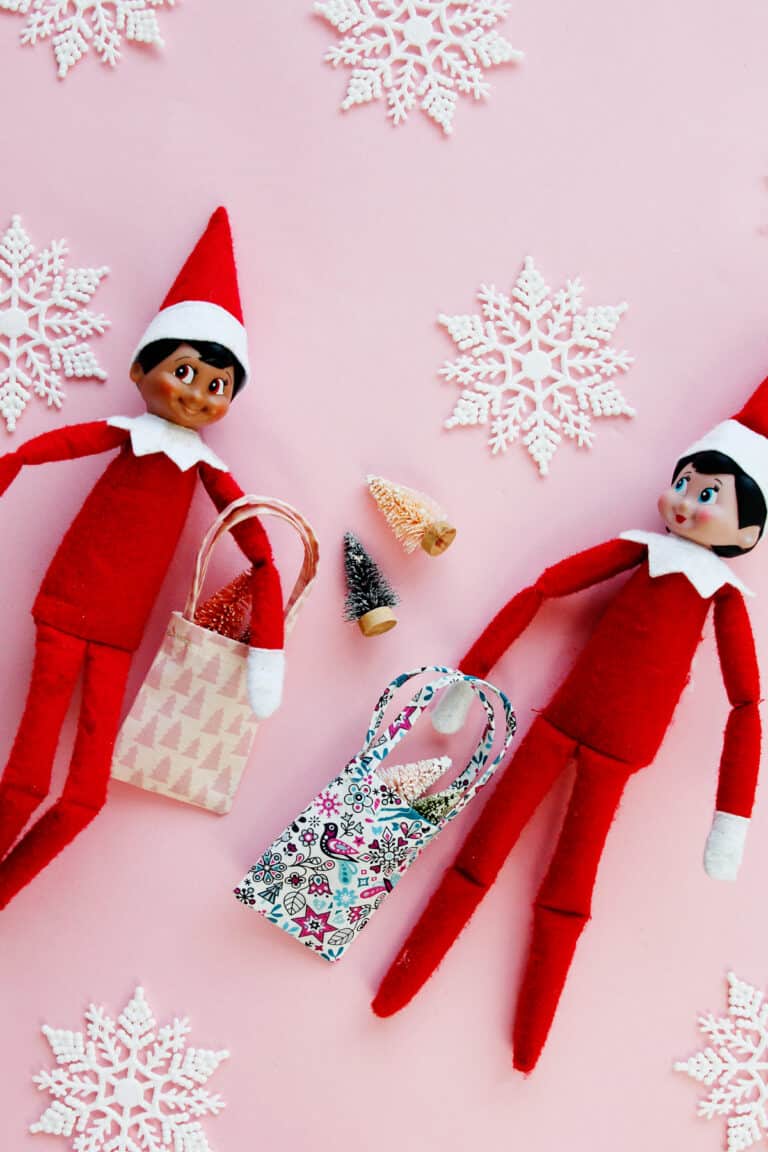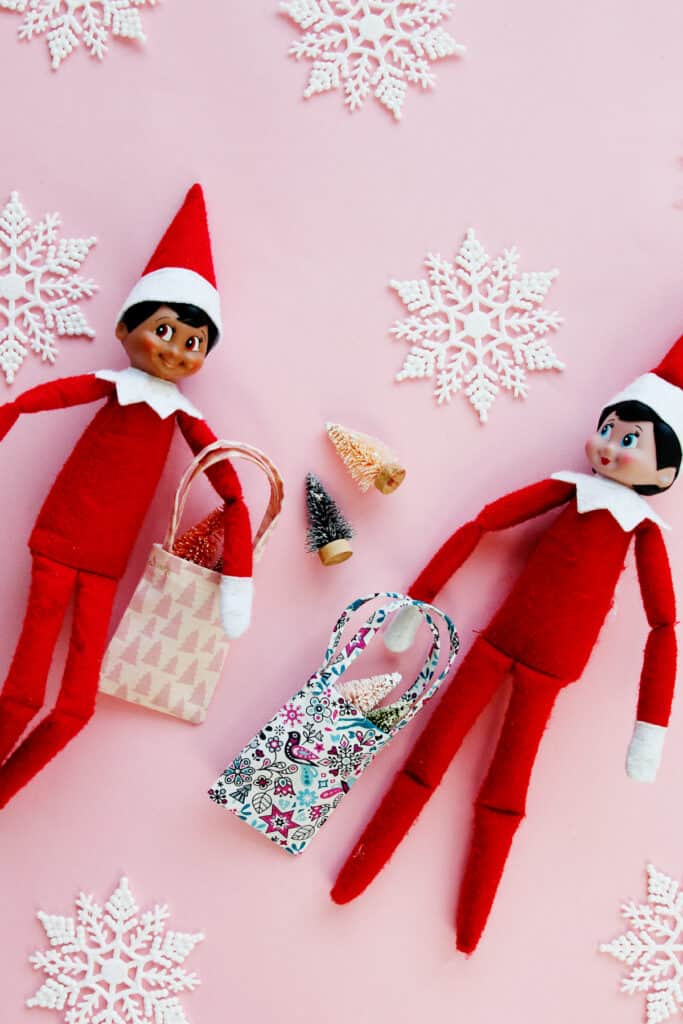 A tiny tote is just what your elf needs to bring in treats, notes and decorations for the holidays! These useable totes will even fit tiny presents!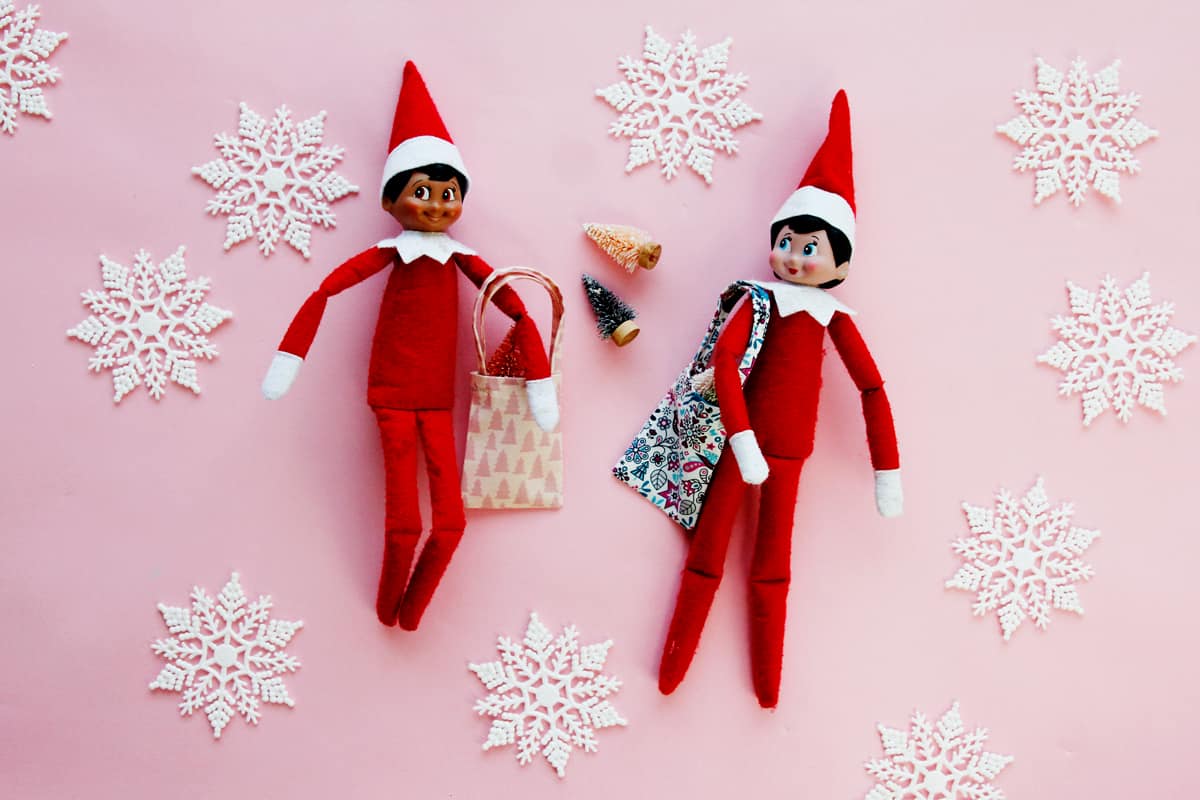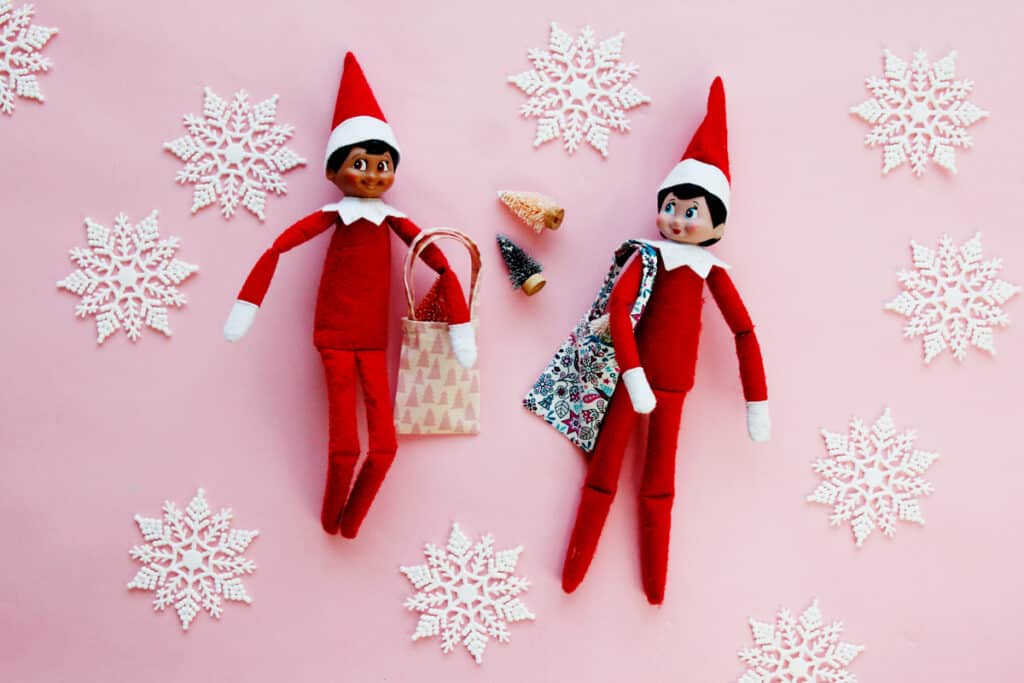 My kids get so excited when the elves have a new accessory, they are going to love this one! These miniature bags are also great for Barbie, OMG and other similar sized dolls or toys.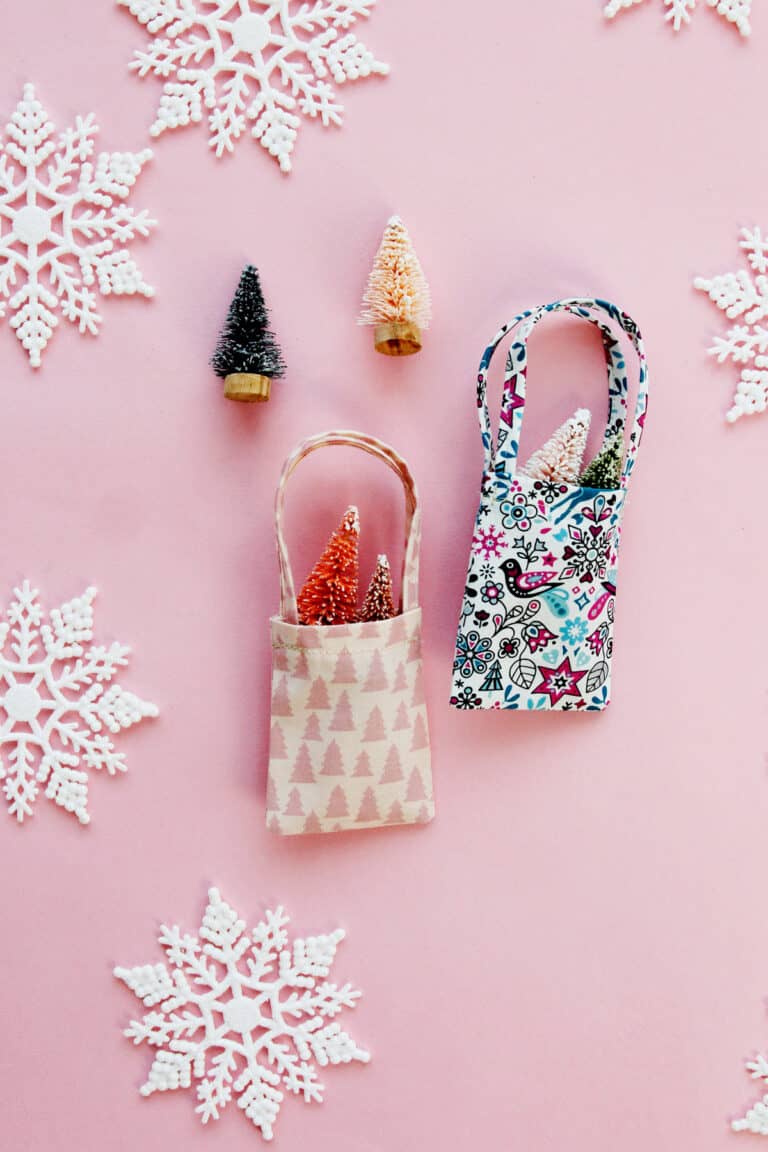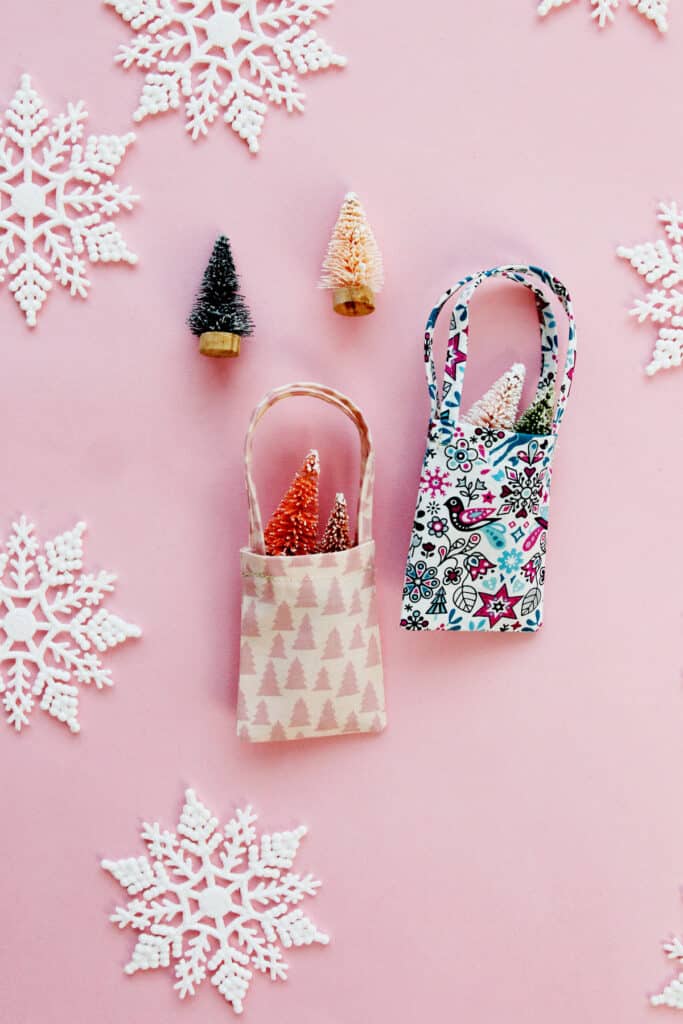 I also love the Christmas cotton prints I used – aren't they cute! You probably already have everything you need to make this tote.
Elf on the Shelf Tote Materials
Scraps of cotton fabric
Rotary cutter and acrylic ruler
Sewing machine
Elf Market Tote Instructions
Let's get started!
Cutting Instructions
Cut 2 pieces of fabric 3″ by 4″ for the tote.
Cut 2 pieces of fabric 1″ by 7″ for straps.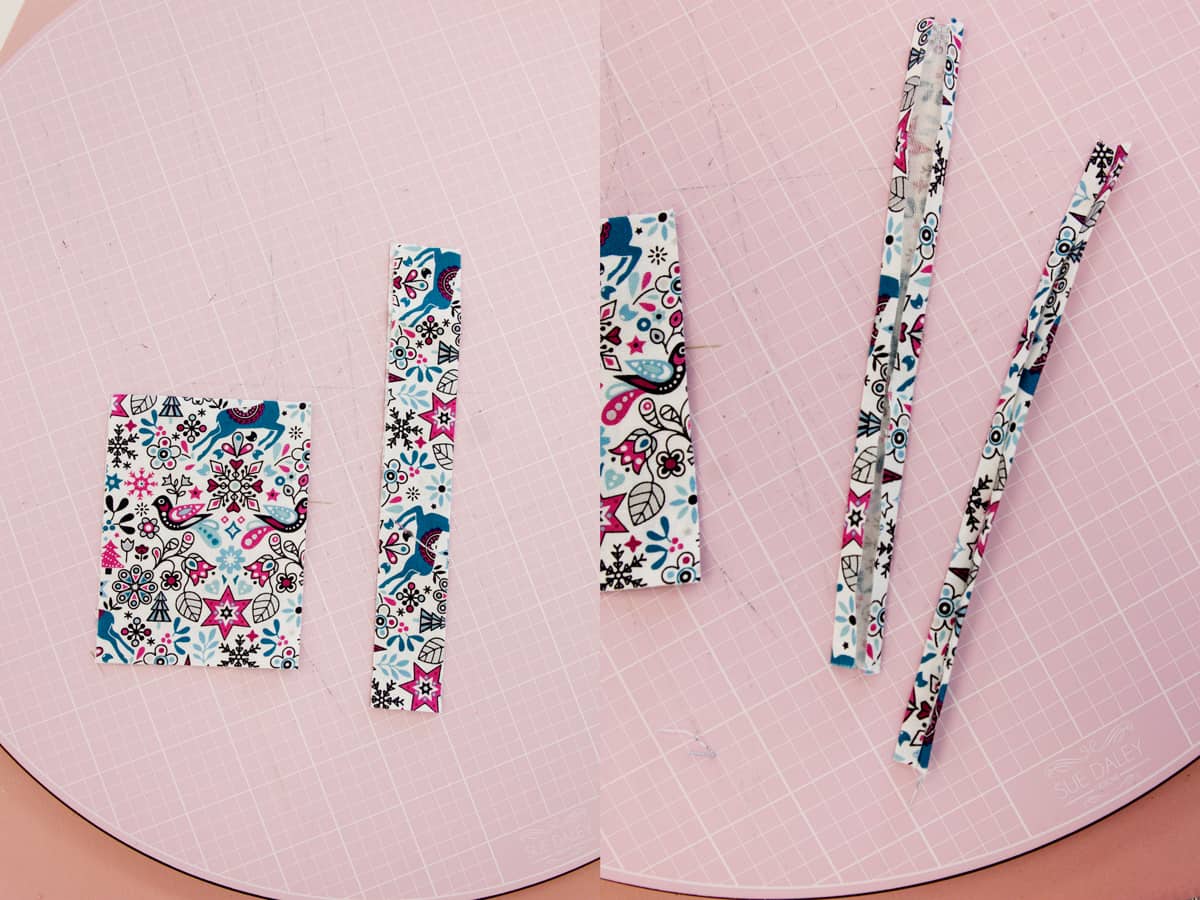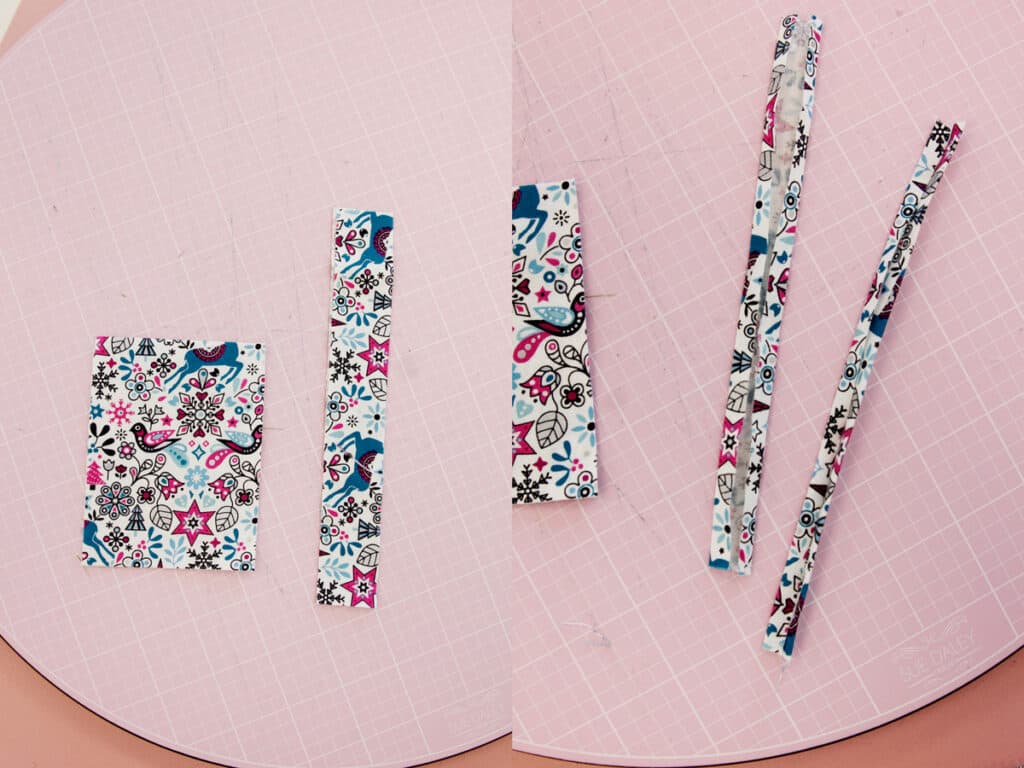 Fold the edges of the straps into the center lengthwise so they raw edges meet. Press. Then fold in half again and press well.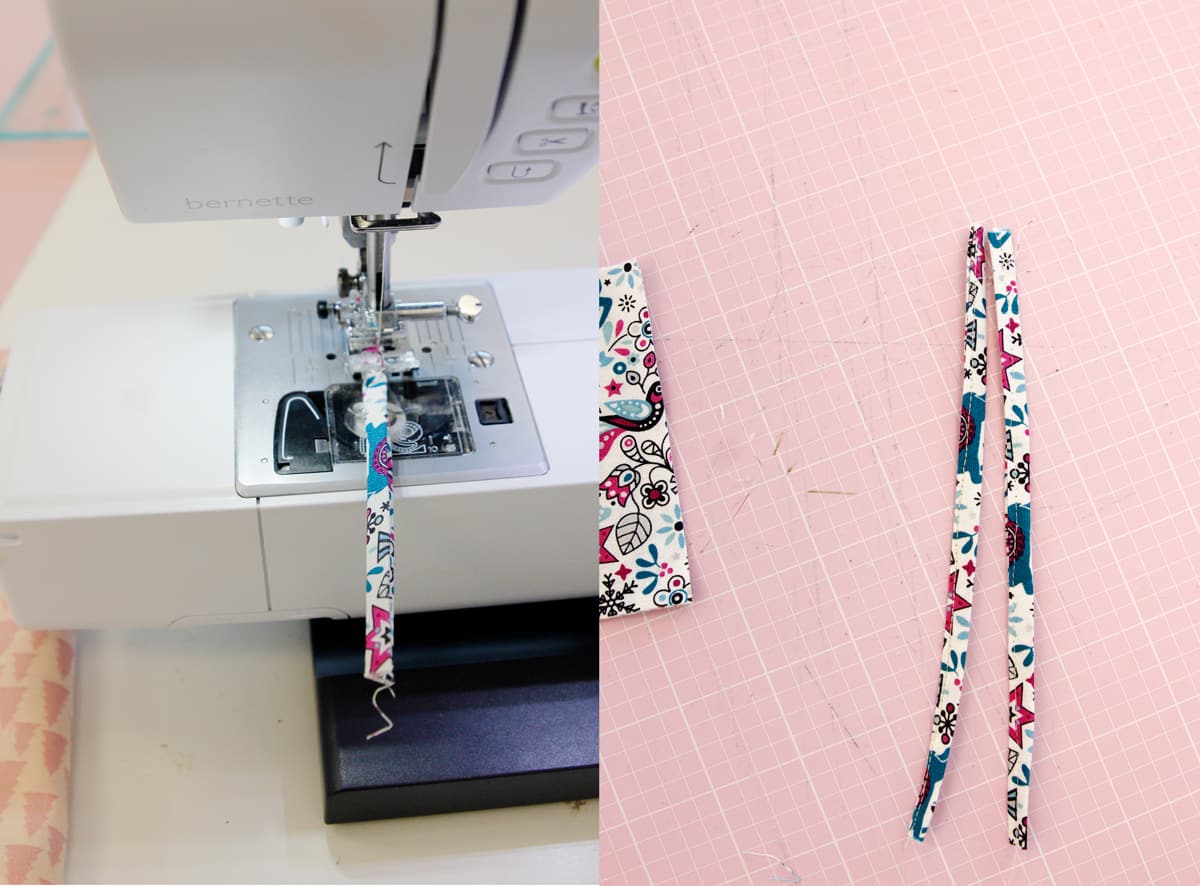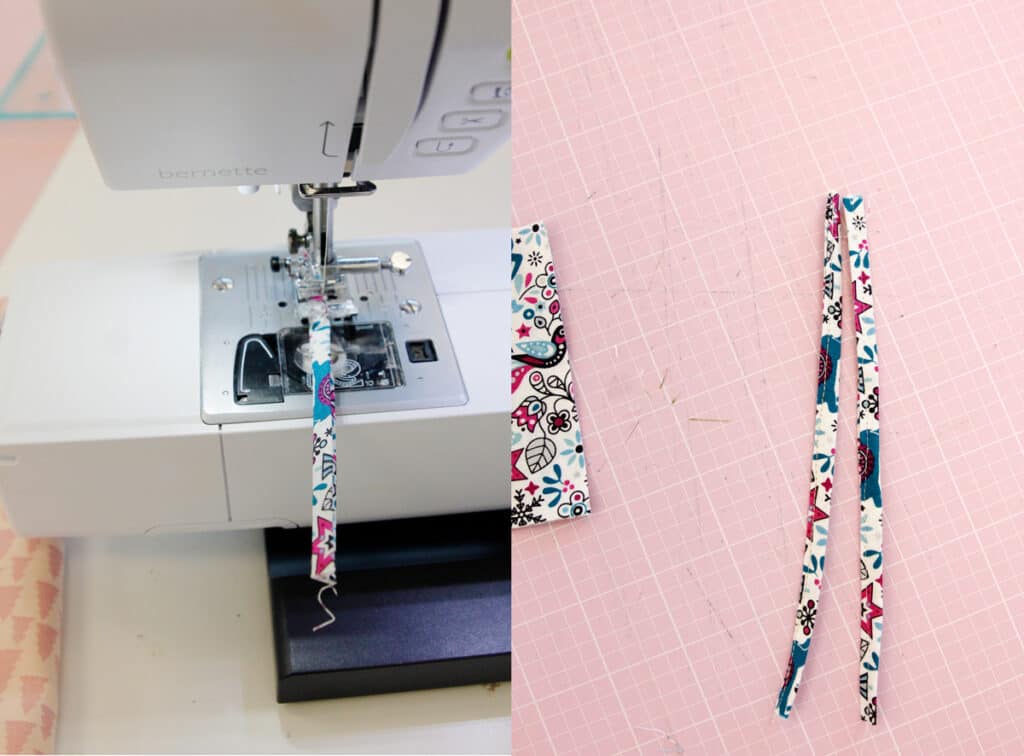 Sew the folded edges together with your sewing machine to complete straps. Set aside.
Fold top of tote pieces down 3/8″ and press. Topstitch to hold in place.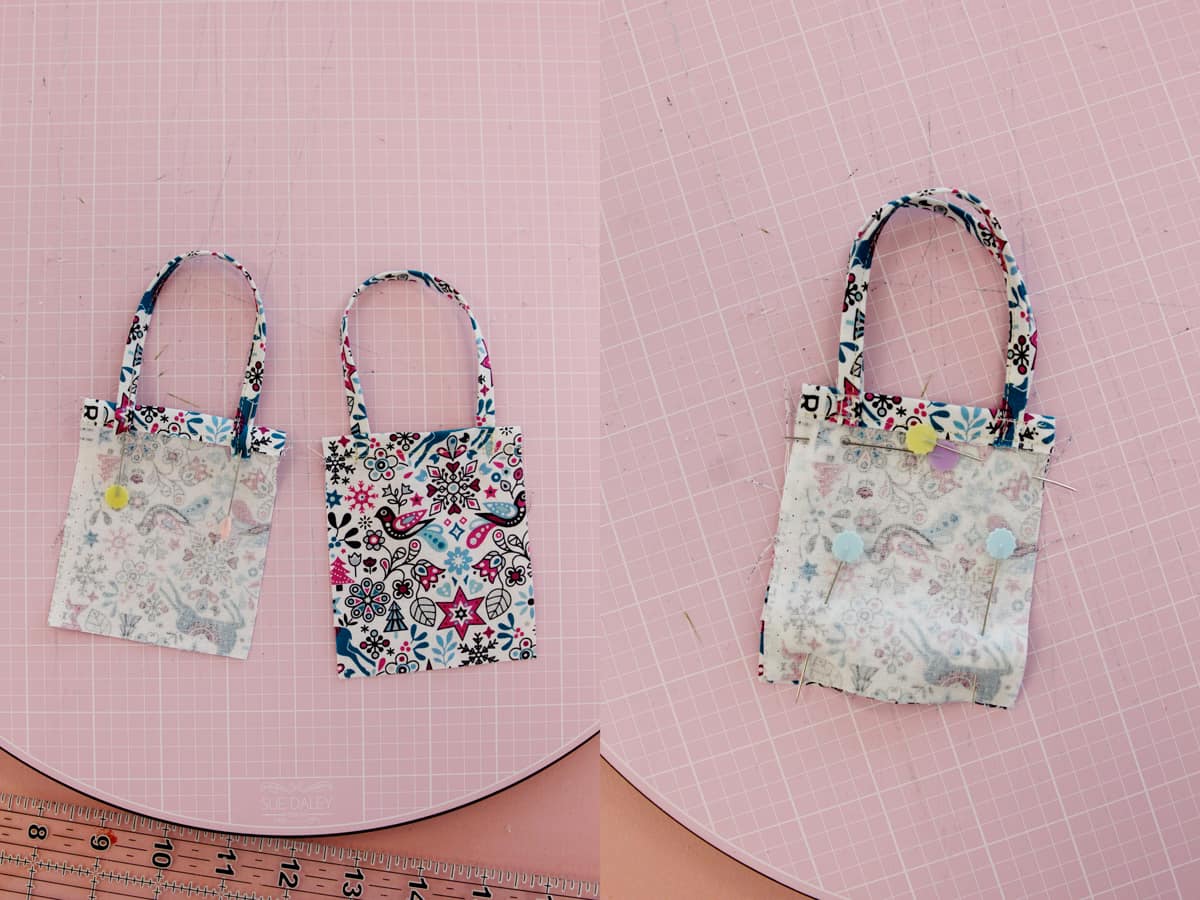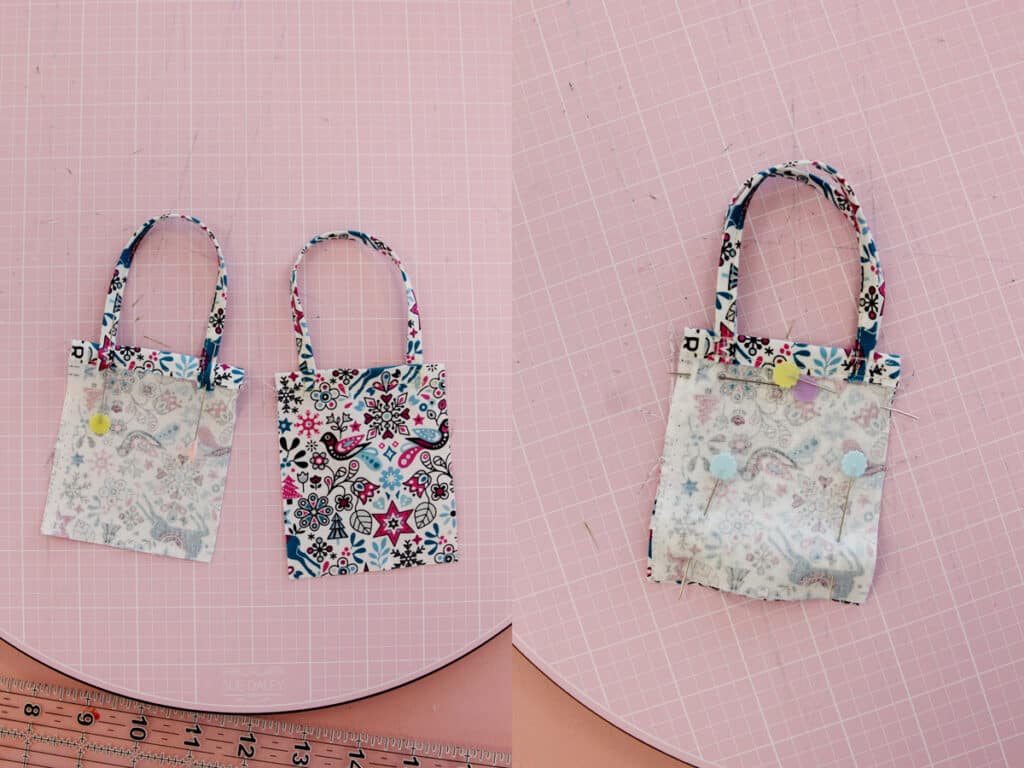 Sew straps to tote bag about 1/2″ from the edges. Stitch and backstitch to secure. Repeat on other side. Then lay tote pieces right sides together. Sew 1/4″ – 3/8″ at the sides and bottom.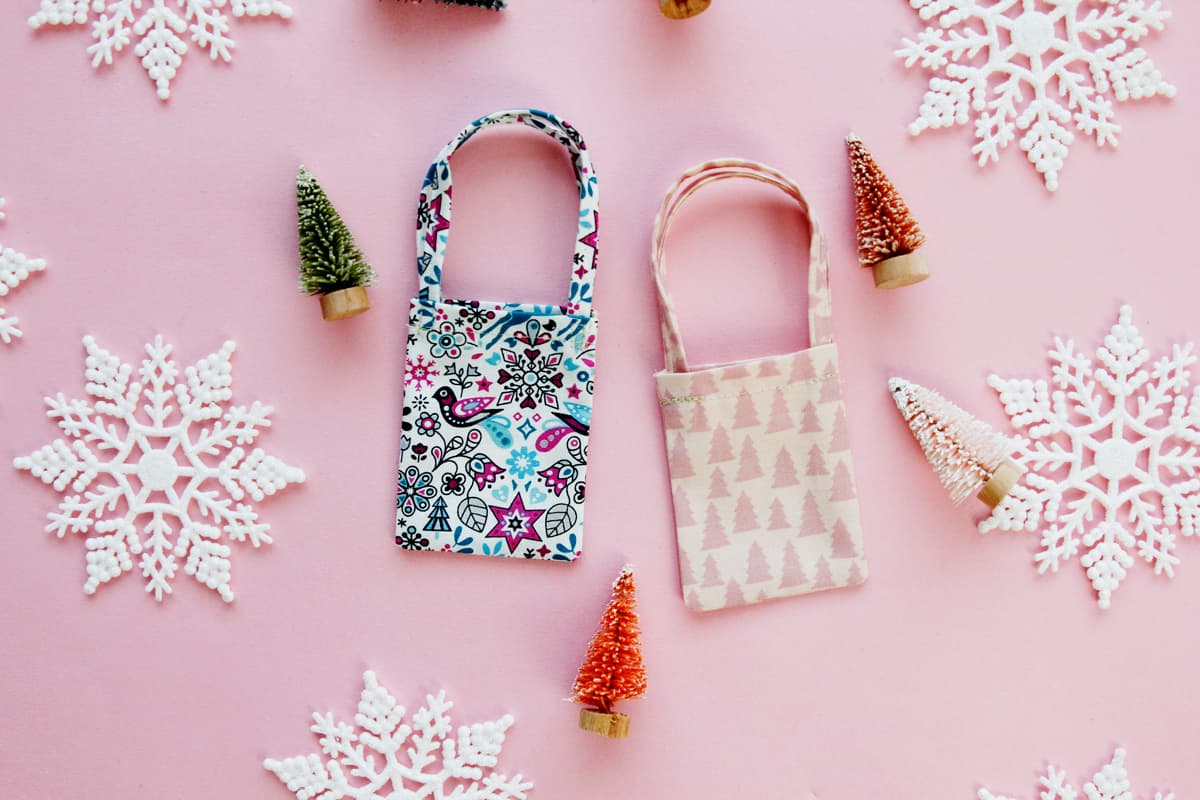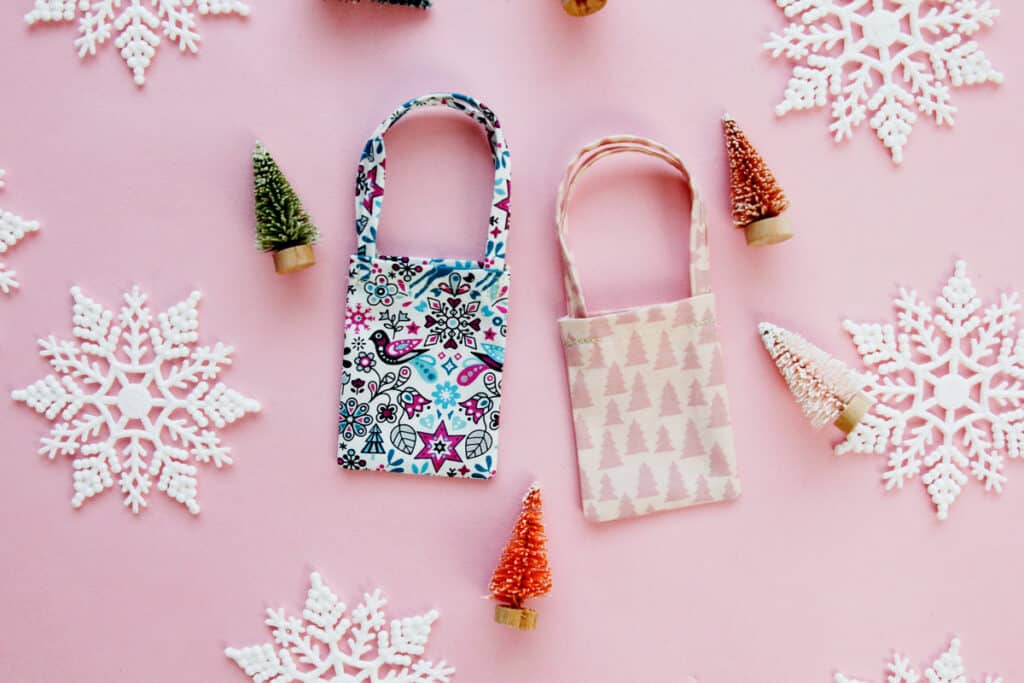 Turn right side out.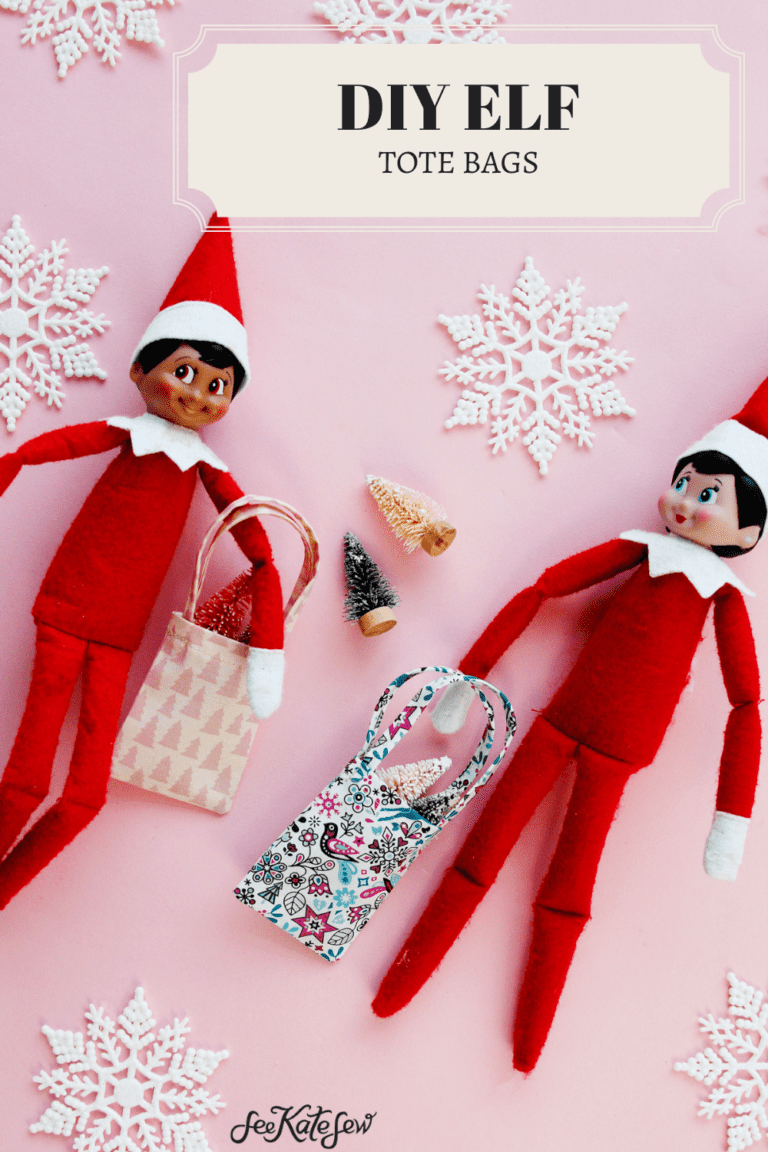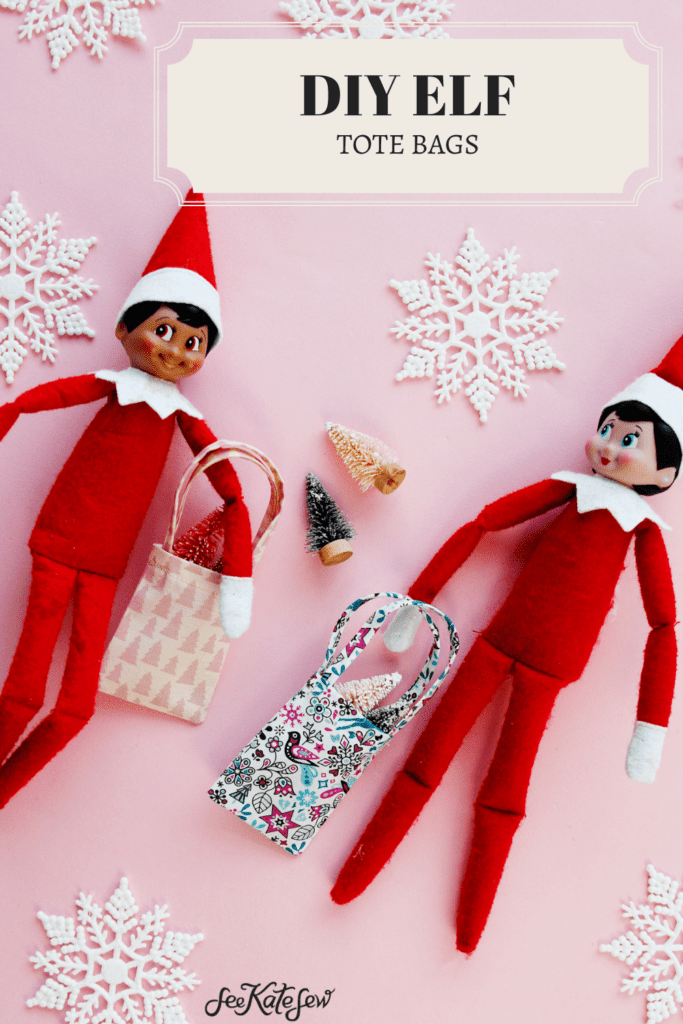 More Elf on the Shelf DIY Ideas
Love sewing for dolls? Check out the 18″ doll pattern collection!