Have you hit the L.O.L. doll obsession yet? I'm officially obsessed. Ahem…I mean my daughter is totally obsessed with these dolls. And they need accessories! These tiny little sleeping bags are perfect for any 2-3″ doll toy or figure. This post has a free pattern for this doll sleeping bag. The sleeping bag has a pillow built in that you stuff up.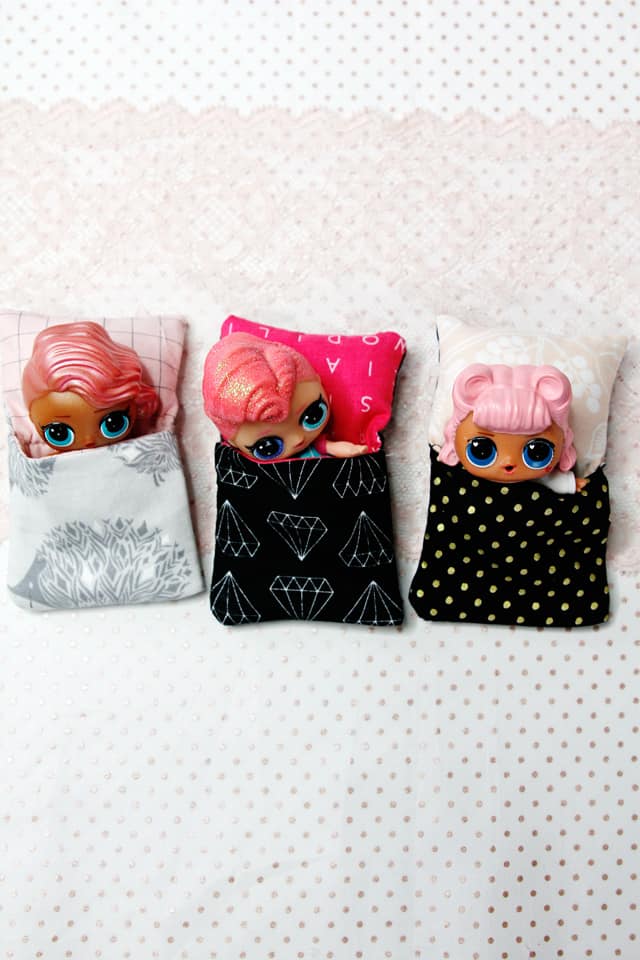 L.O.L. dolls come in surprise balls, so you don't know which you are getting, which I think is most of the thrill. As you unwrap the ball, layers reveal different characteristics of the doll. You'll get clues, stickers, and then shoes, clothes and accessories before finding the doll in the middle! So fun! And they are all so cute together.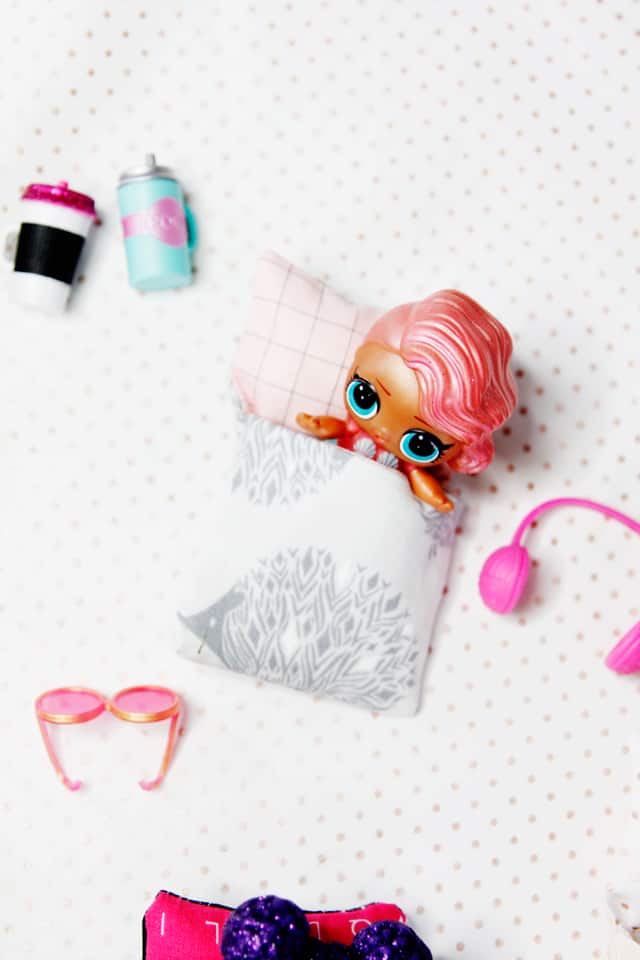 The L.O.L. dolls have little sisters too, you can try to collect matching sets. These sleeping bags fit 1 regular doll or 2 little dolls sharing! The best part about this project is that it's a great stash buster! These are tiny little sleeping bags so you only need a piece of fabric. Time to raid your scrap bin!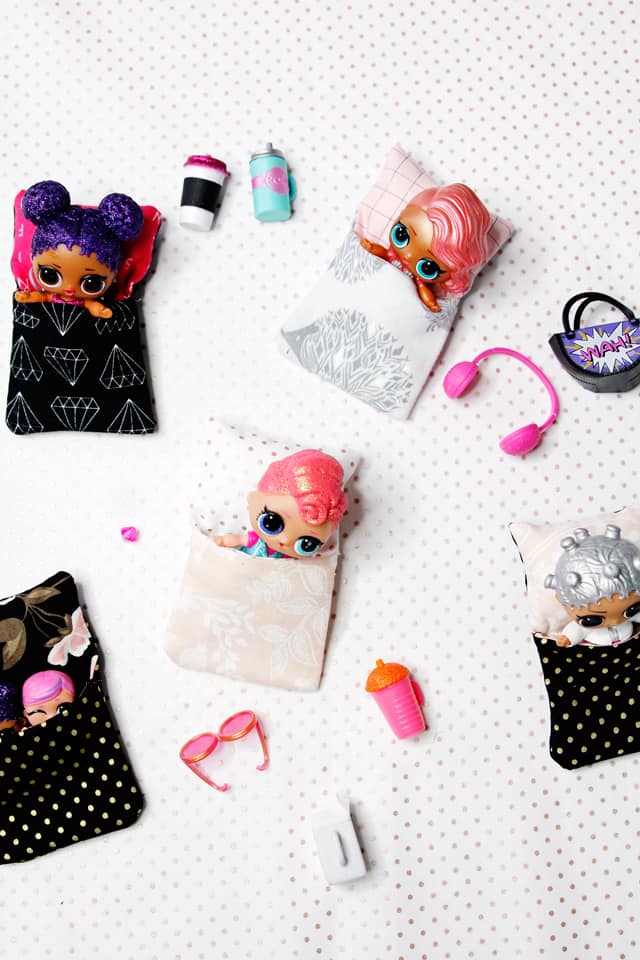 Based on reports, the L.O.L. dolls LOVE THEM and they've already ordered more! :)
LOL Doll Sleeping Bag Materials

-little scraps of fabric
–fusible interfacing
–fiberfill stuffing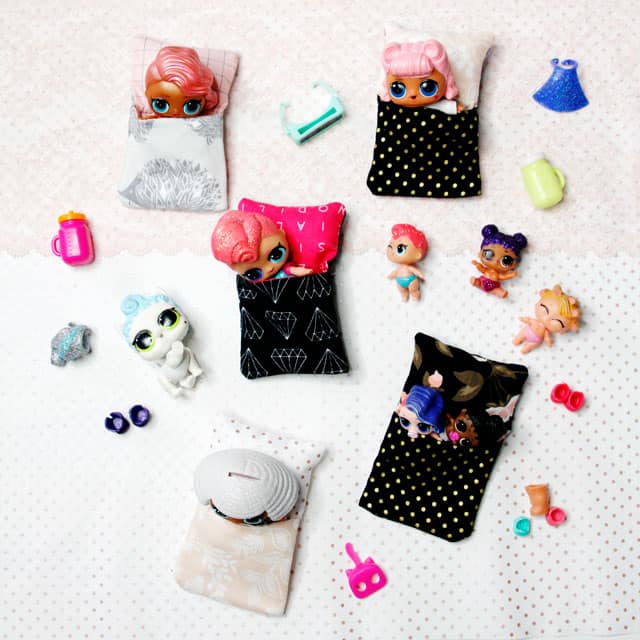 LOL DOLL SLEEPING BAG TUTORIAL
Cut 2 pieces of fabric from fabric, they need to be mirror image of each other. I like to put two pieces of fabric face together and then use the pattern piece to cut them out.
Fuse interfacing to the back of 1 of the fabrics. Sew around the sleeping bag, leaving a 1″ opening on the flap side (on the left in the photo below). Trim the corners and turn.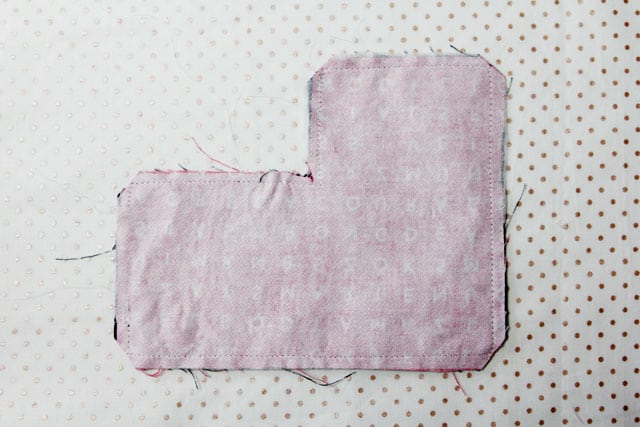 Press well after turning and make sure the opening is pressed with the open edges inside.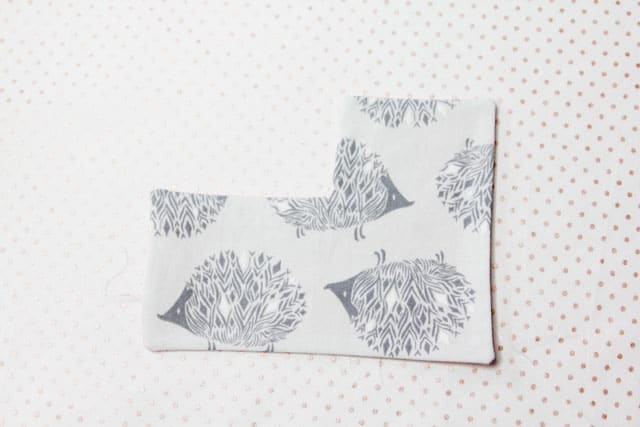 Stuff stuffing into the top part of the sleeping bag to make a pillow.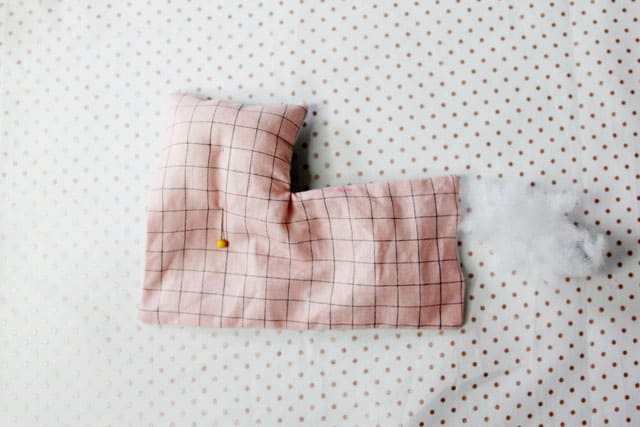 Sew across to keep the stuff in the pillow part.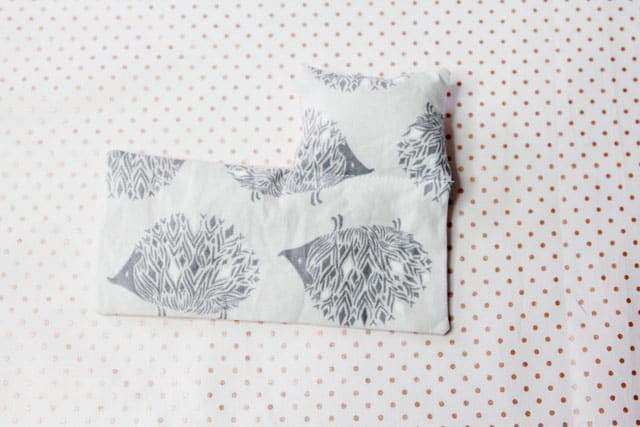 Fold flap over and pin. Sew along the bottom and right side.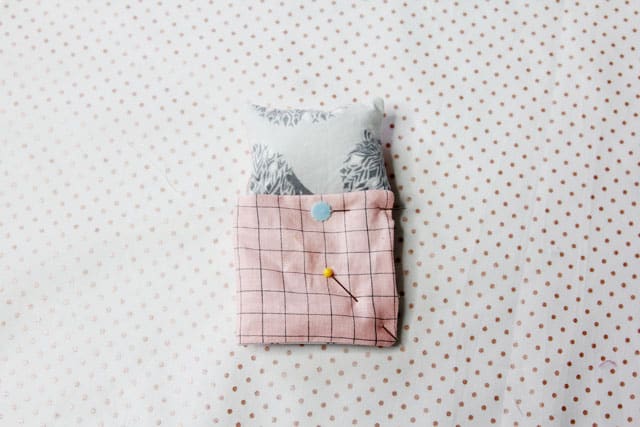 Turn inside out and it's sleepover time!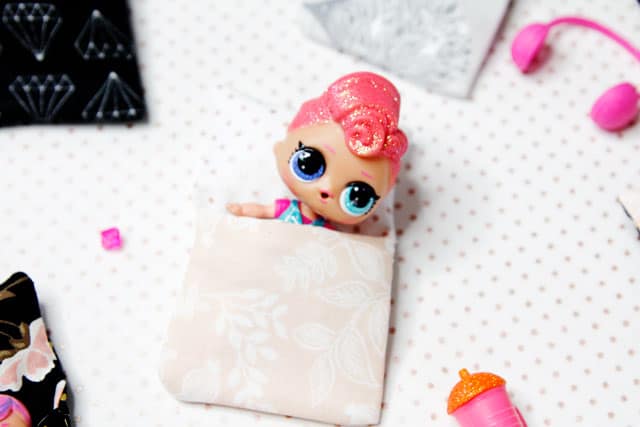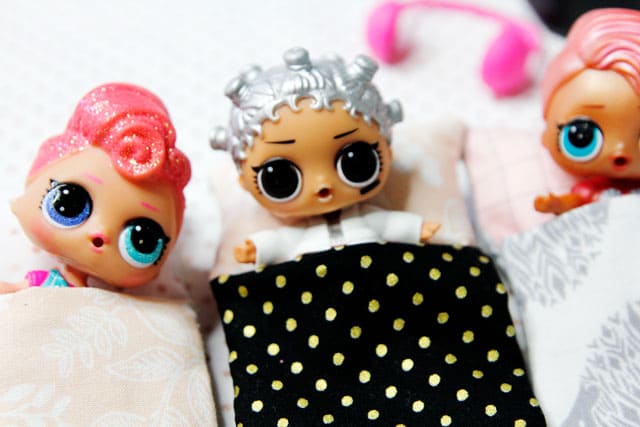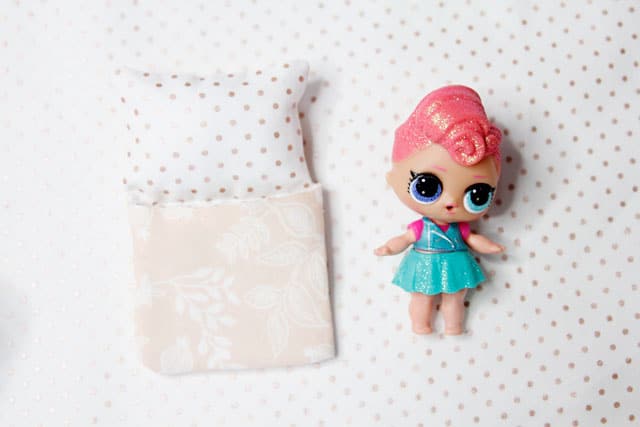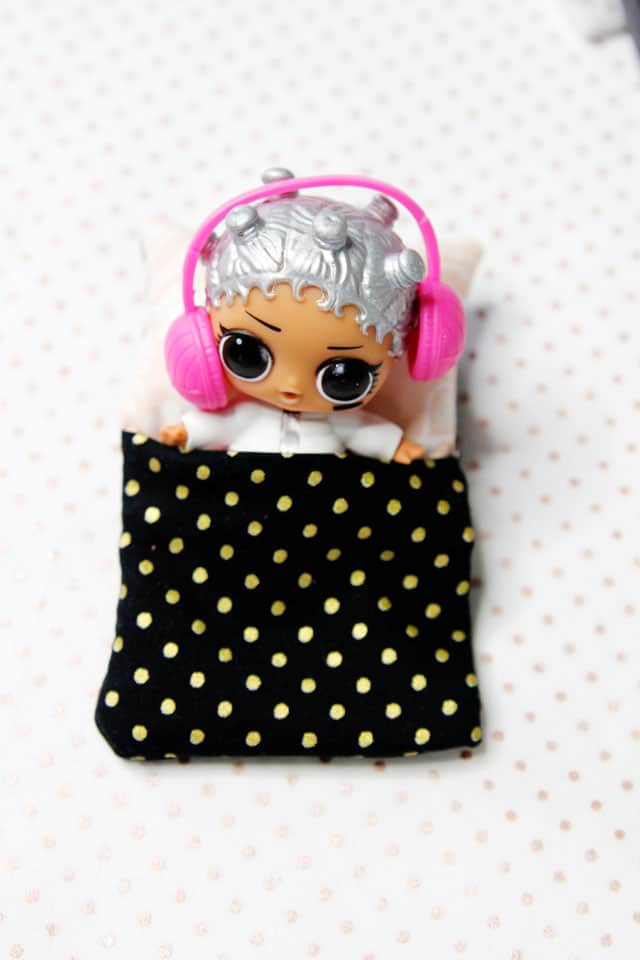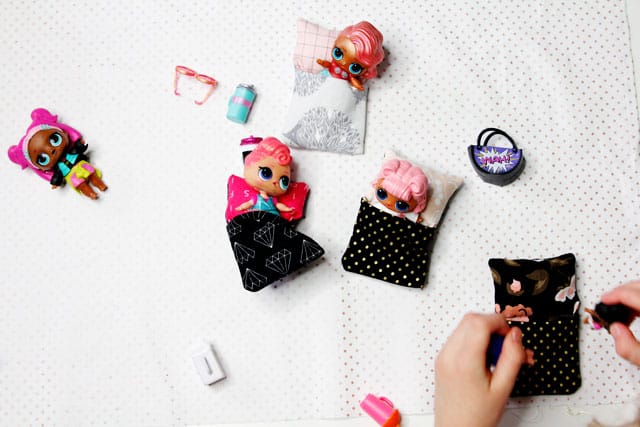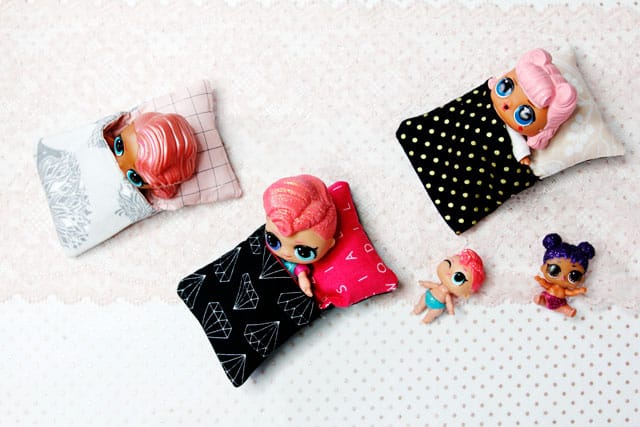 If you like sewing doll things, check out this doll sheet tutorial, a doll sleeping bag tutorial for bigger dolls, the doll Manhattan dress , a little doll quilt and this little doll dress.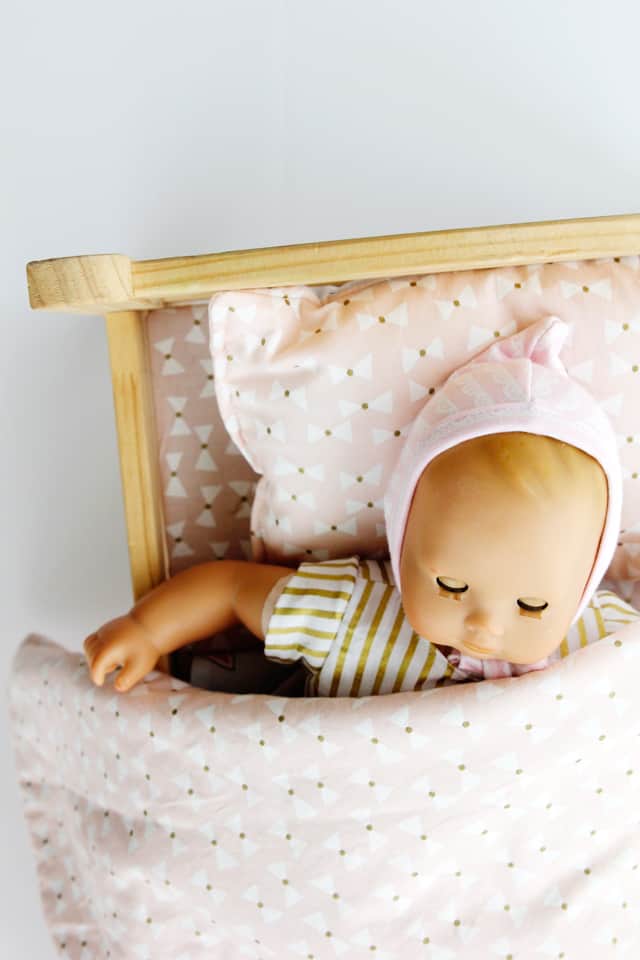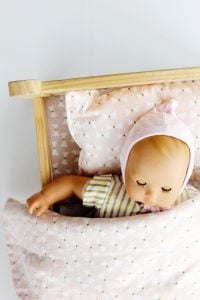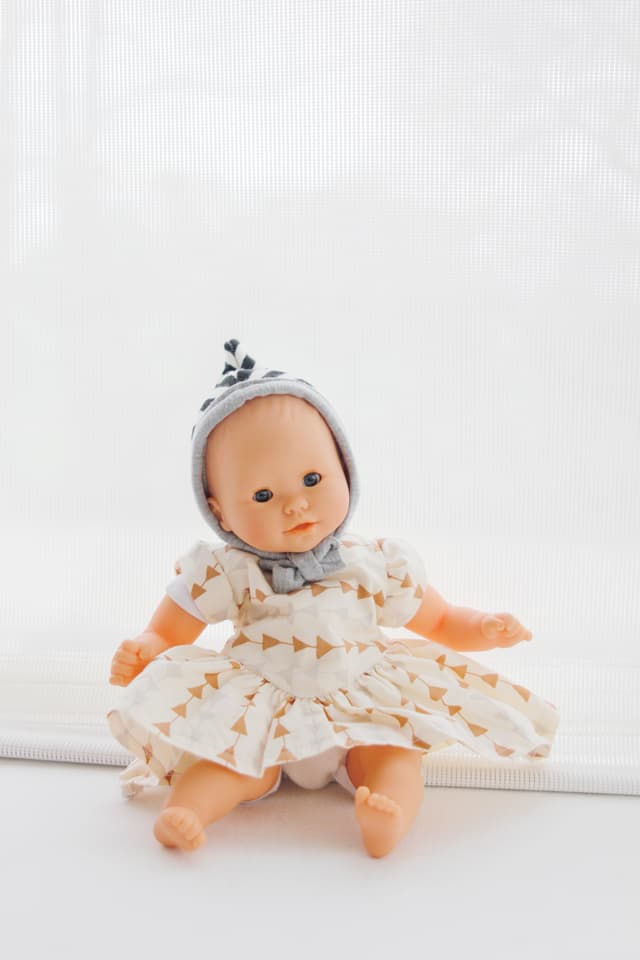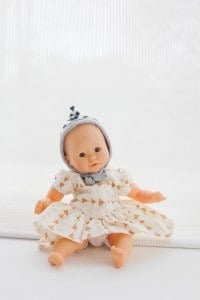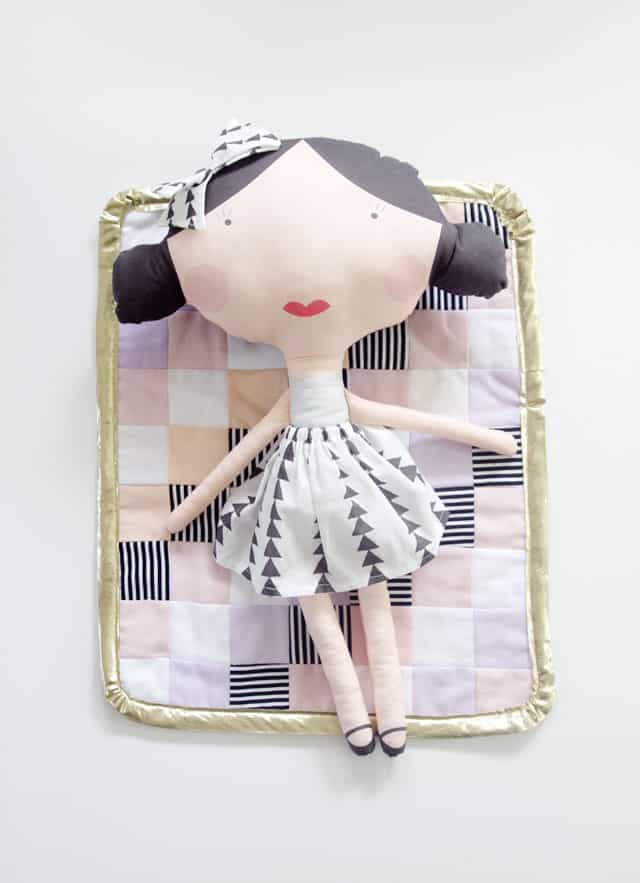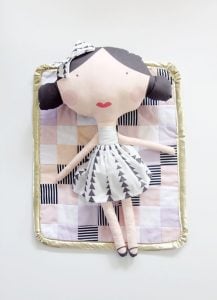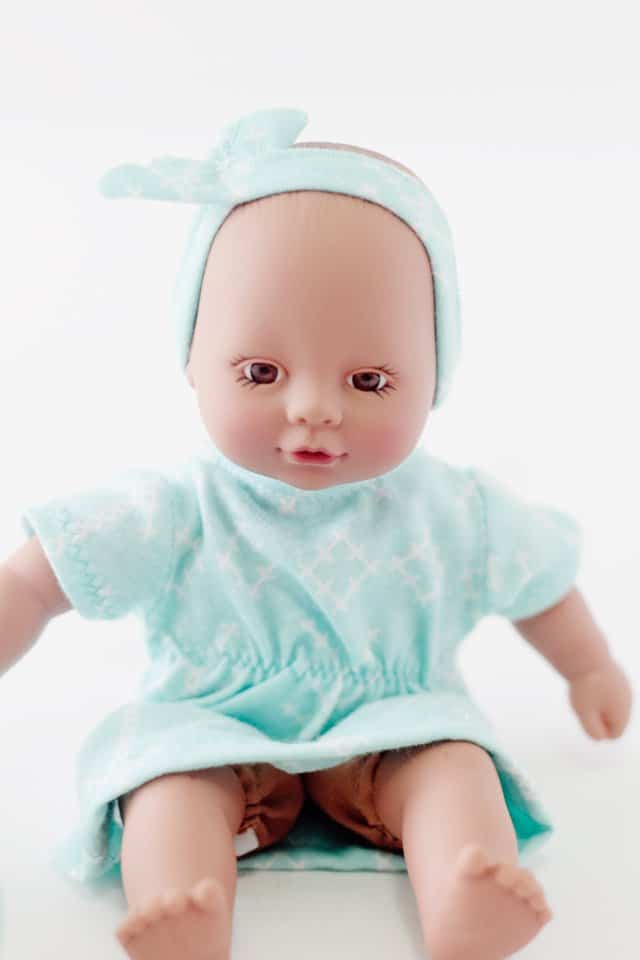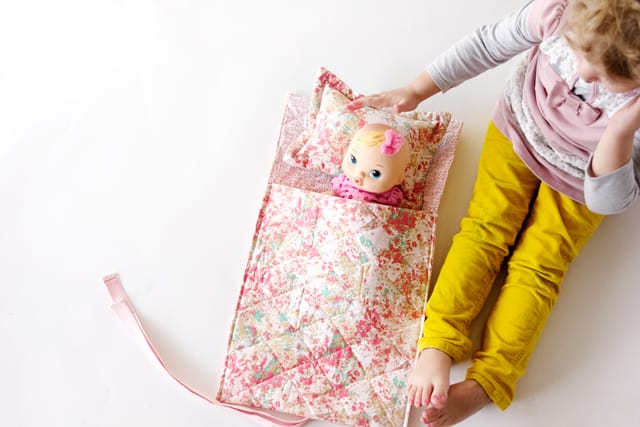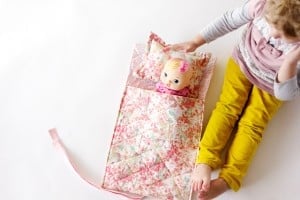 SaveSave