This Tranquilo Mat Review is sponsored by Gugu Guru. Click over for the full circle play mat tutorial.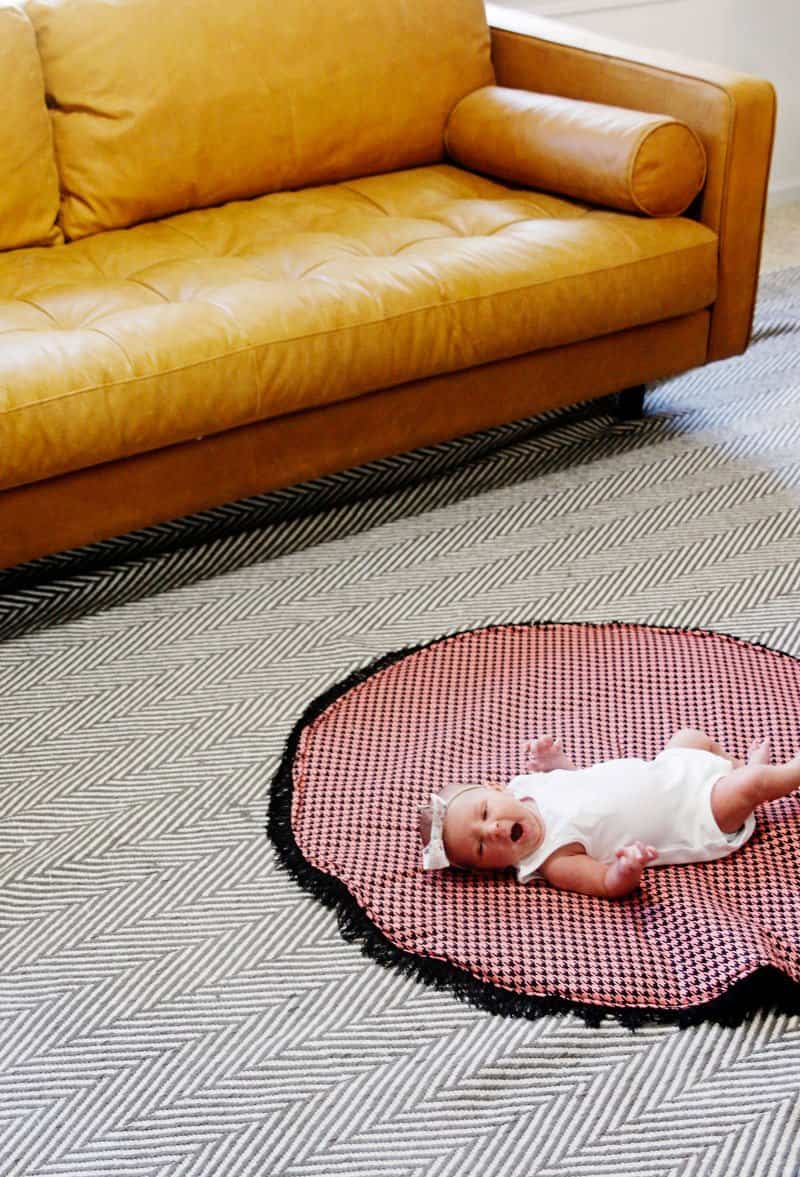 It's tummy time! I made this cute circular playmat with a fringe edge just for tummy time – which my babies tend to hate! I'm also giving you a review of the Tranquilo Mat, a vibrating mat for soothing baby – it's making tummy time a bit better around here. Enter to win a Tranquilo Mat over at Gugu Guru – and get the playmat tutorial!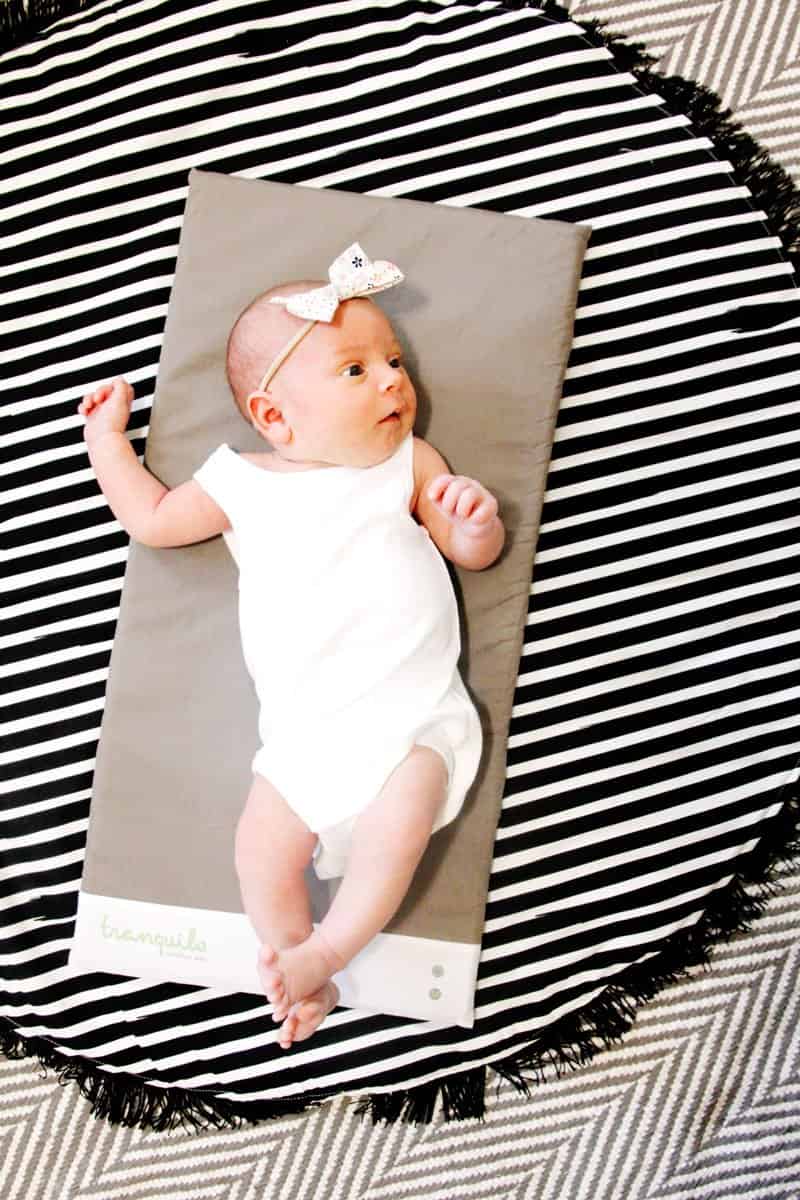 I intentionally 2 high-contrast fabrics – a bold black and white fabric on one side and a pink houndstooth with black on the other side! Since babies love contrast, the black and white fabric is one that they can stare at.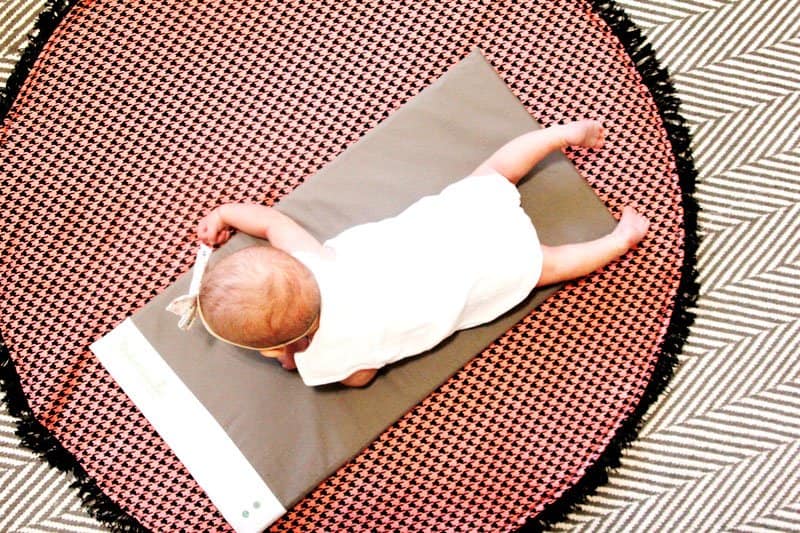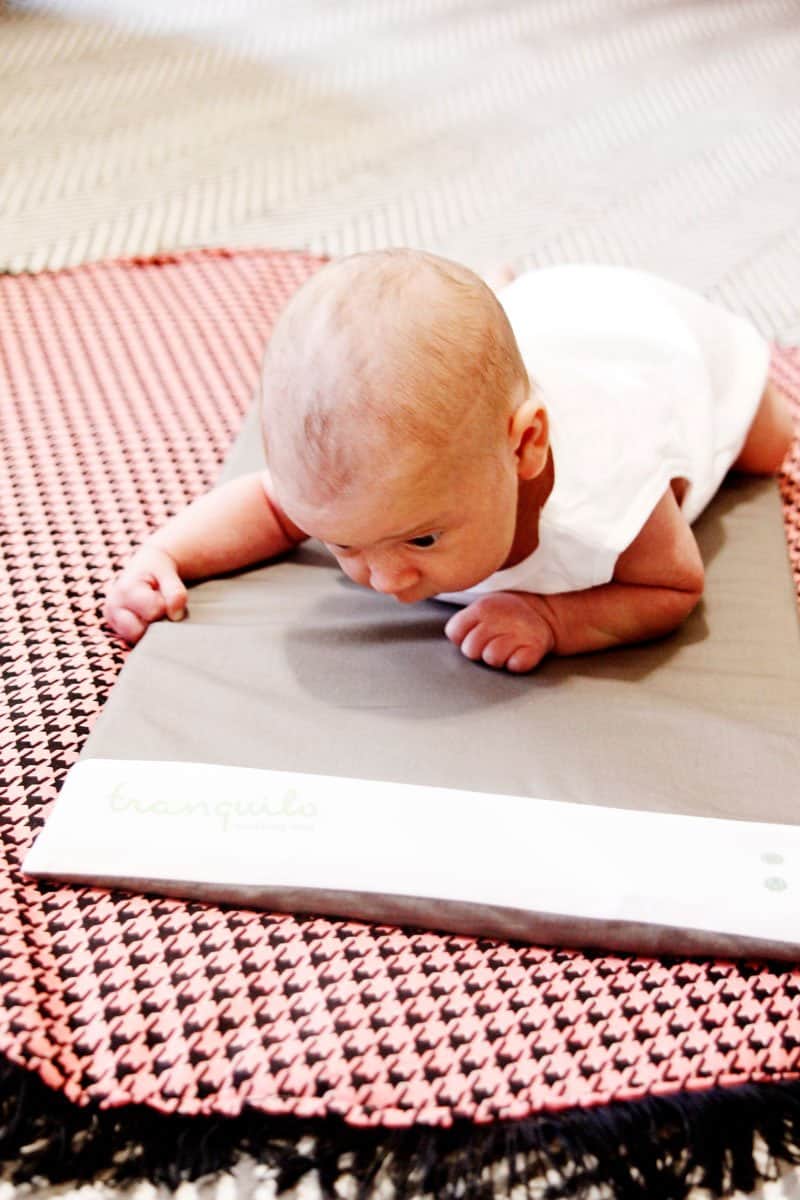 I always find that my babies are calmer when I am wearing black and white stripes or polka dots, I think it's so cute we have the same taste so early on! ;)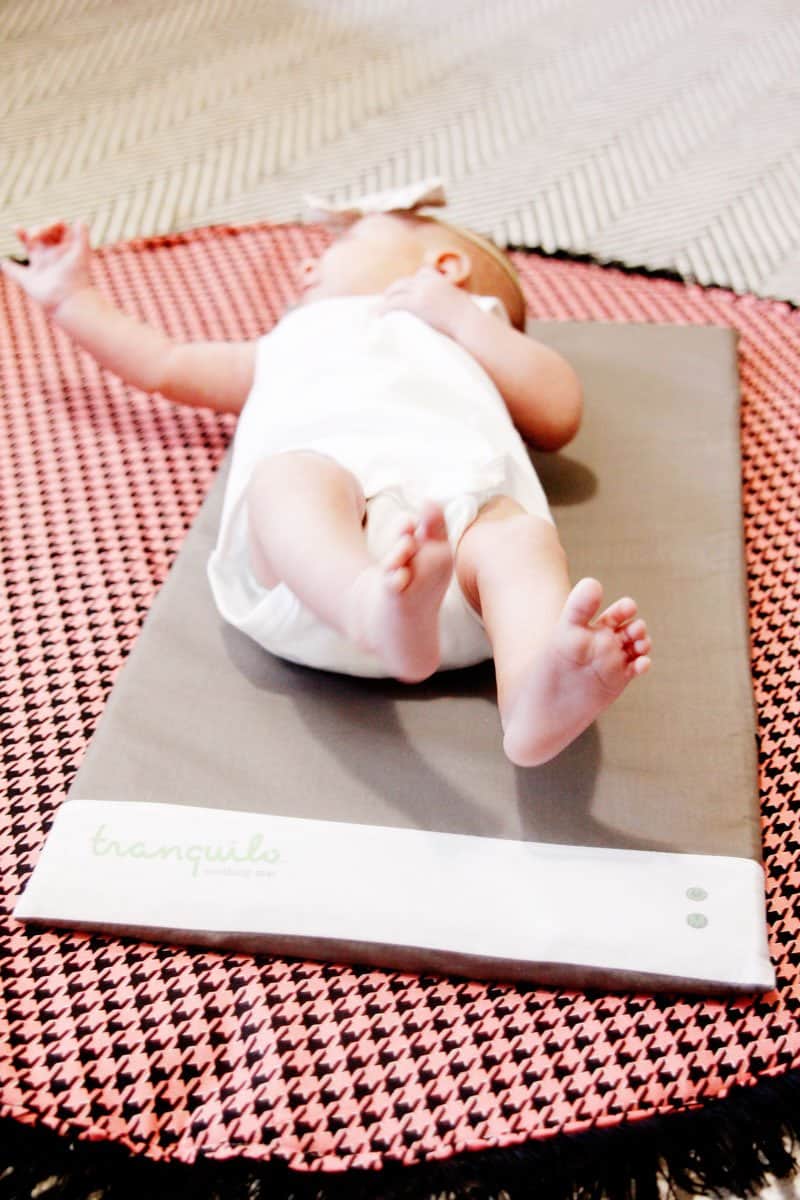 But anyways, this playmat is super quick to make, uses a soft batting on the inside, and makes a unique baby gift! And paired with the Tranquilo Mat has made tummy time so much more enjoyable for all of us!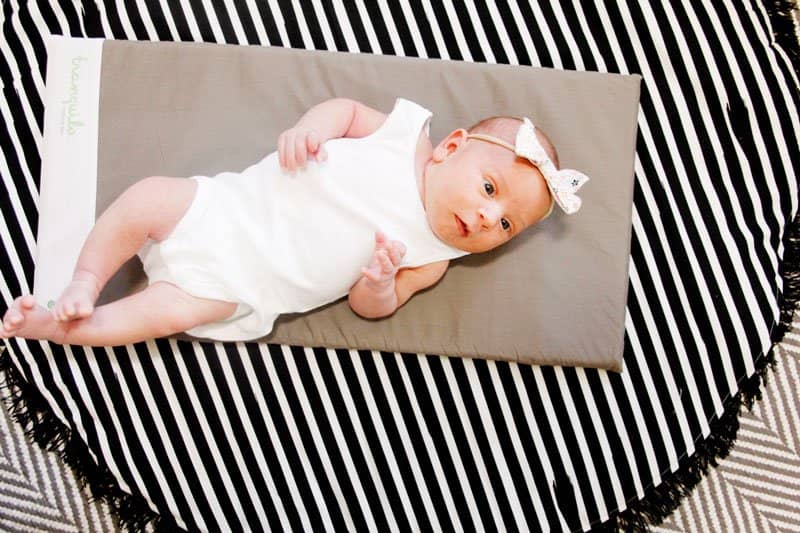 The Tranquilo mat is a newer baby product that was featured on Shark Tank. It's a flat mat that vibrates to soothe babies and it totally works! We LOVE this thing for calming Vera down and she loves it, too! She has been our fussiest baby so far so we have been relying on the Tranquilo mat to help her chill! There are a few different settings, a basic buzzing vibration that has a few levels, and also a heartbeat, so you can kinda switch it up to see what your babe likes best!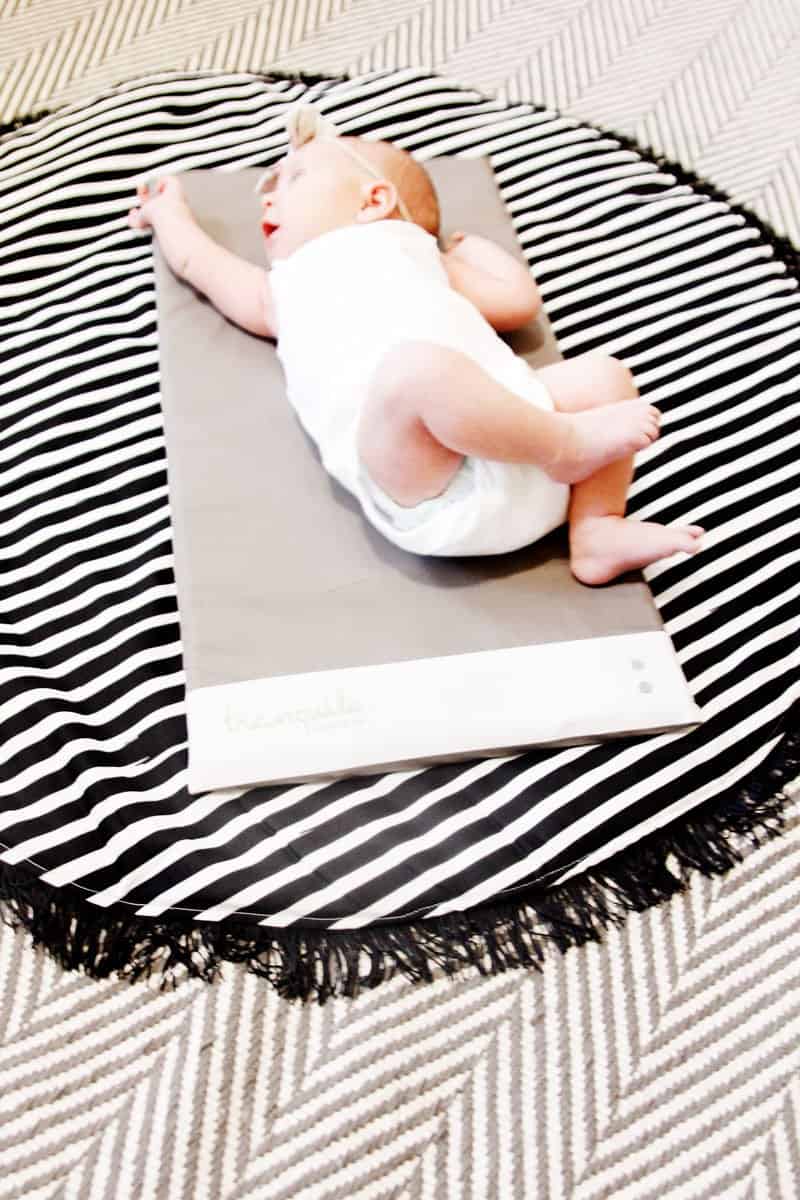 The Tranquilo mat comes in two sizes, we have the large one, which can be used for the first year or so! For tummy time, we lay down a blanket or a cute little play mat and put the Tranquilo mat right on top. AA batteries go right in the mat, so it's easy to get set up.
Round Play Mat Materials
–1 yard cotton fabric
–1 yard cotton contrast
-1 yard batting
–2″ black fringe trim
-Free Pattern download, click below to download!