8 free mask sewing patterns to make
Here is a list of 8 free mask sewing patterns to make! These are all a little bit different so you can choose the one that works best for you and your situation!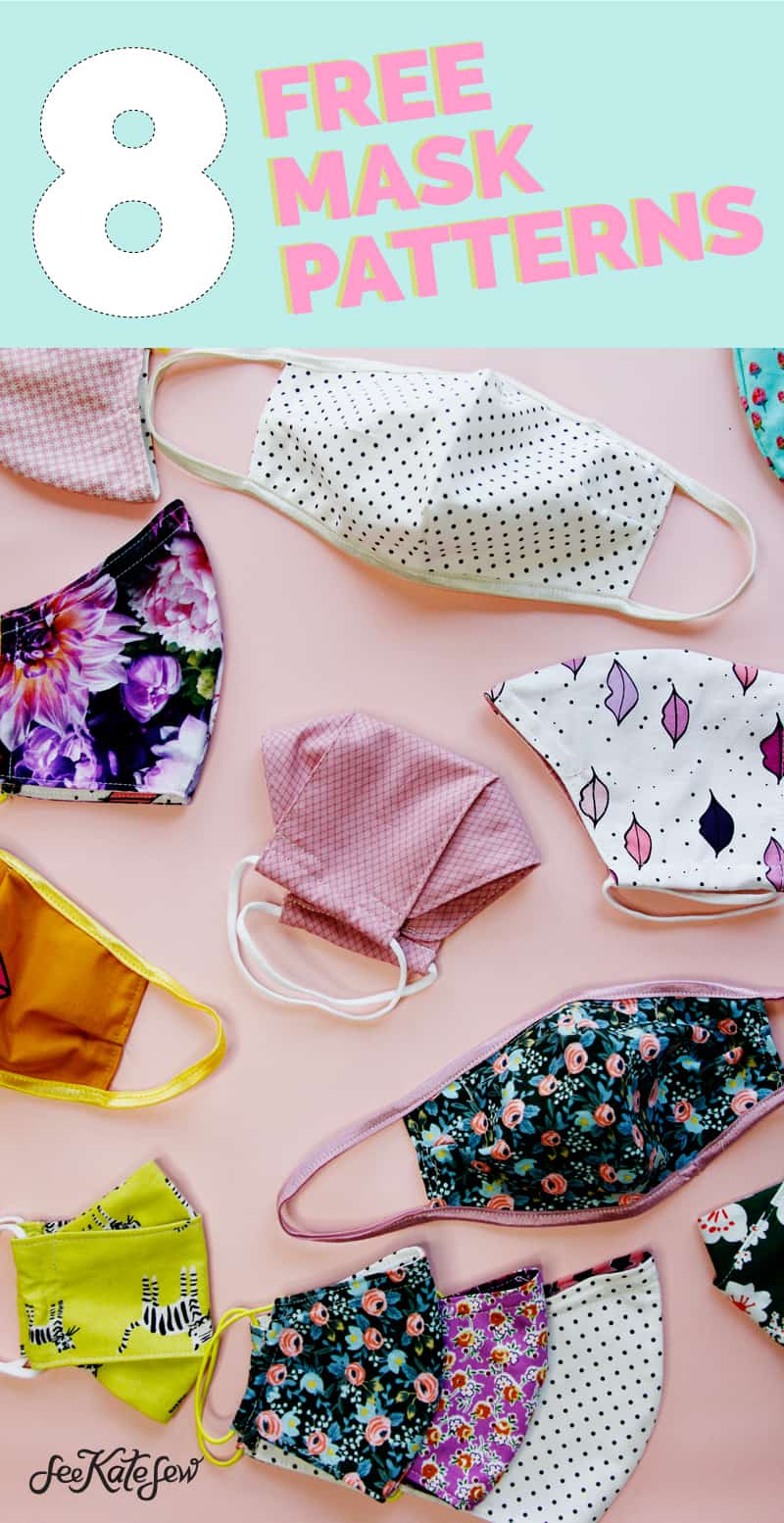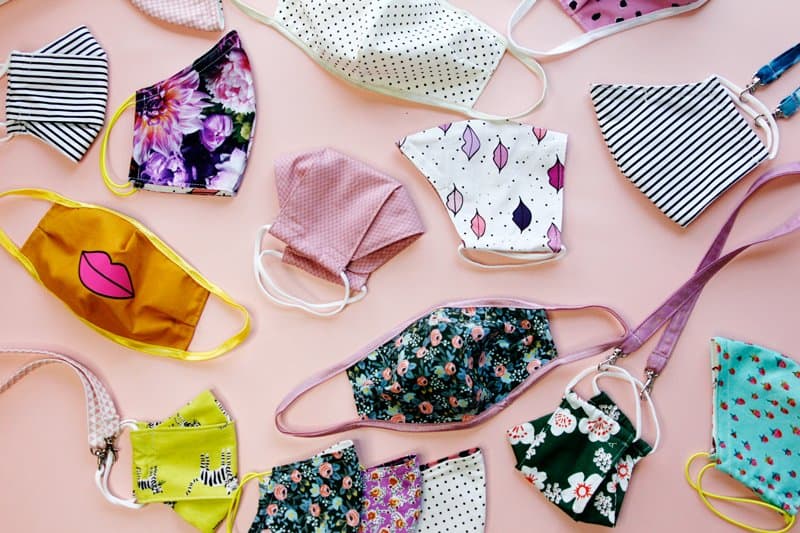 Now that face masks are an everyday accessory I think it's important to find a style that you really love! A good fit, comfortable elastic and cute print can make your mask something that is fun to wear!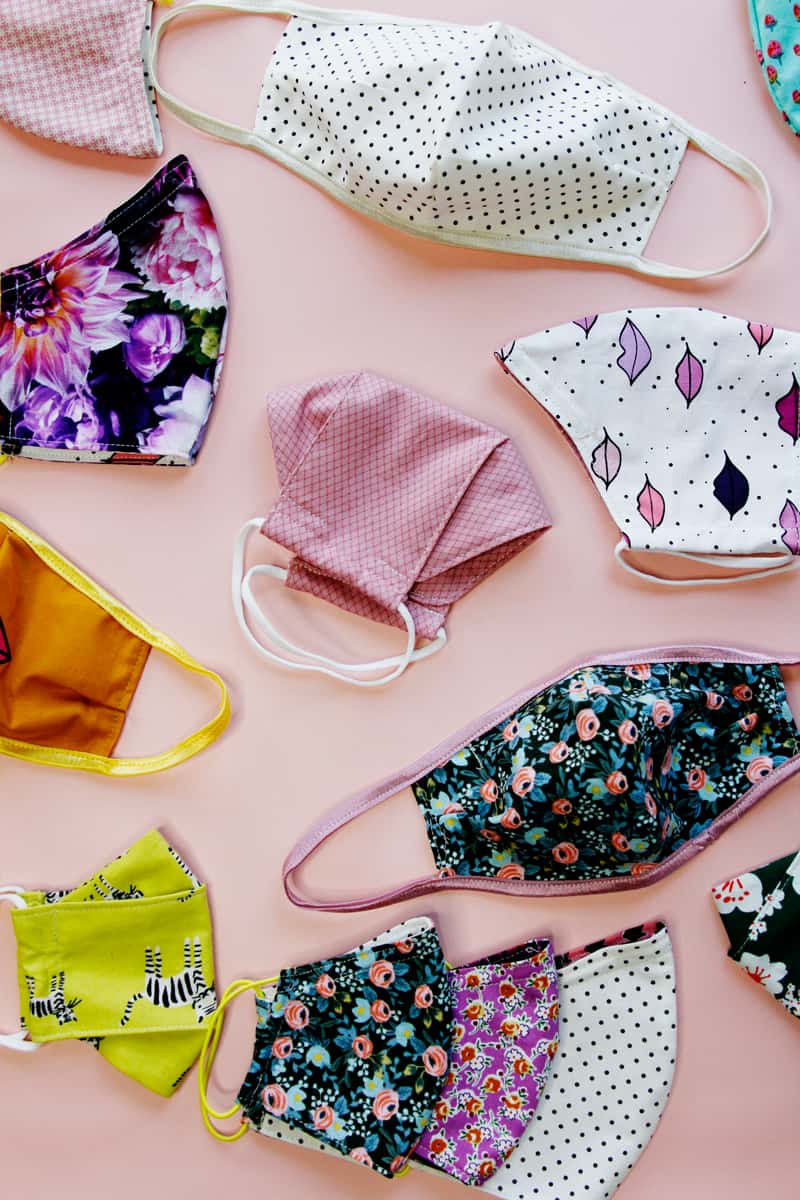 Let's get started! Scroll through to see all the mask styles and click the big purple buttons to get the pattern for each!
Foldover Elastic Mask
The Foldover Elastic Mask style is super cute with colorful elastic! This elastic is easy to use and really fun. The mask itself only requires THREE STEPS to sew! Add a kitty face or lips with the free downloads.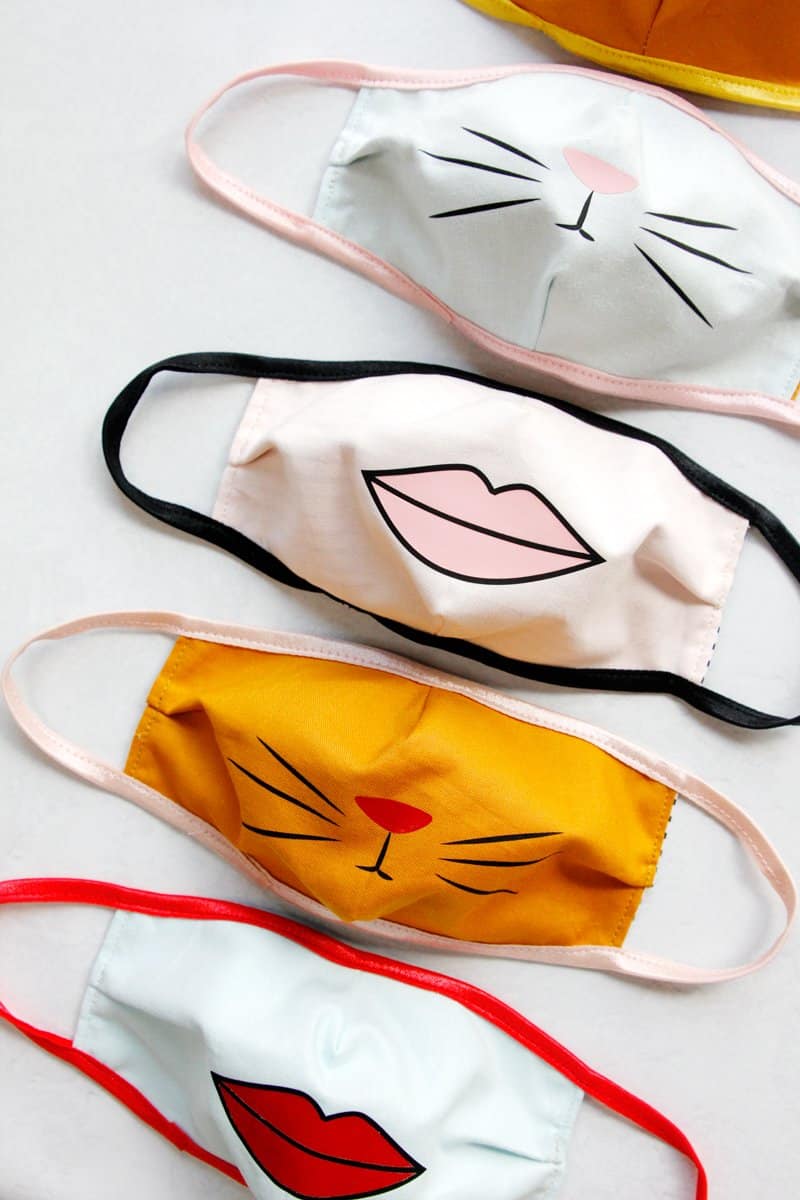 Here are some fun printed elastics to try with this mask! (Affiliate links)
Fitted Face Mask
This fitted face mask mask style scoops over your nose and around your chin. Available in 5 sizes for kids and adults – it's a great scrapbuster since it only requires small pieces of fabric!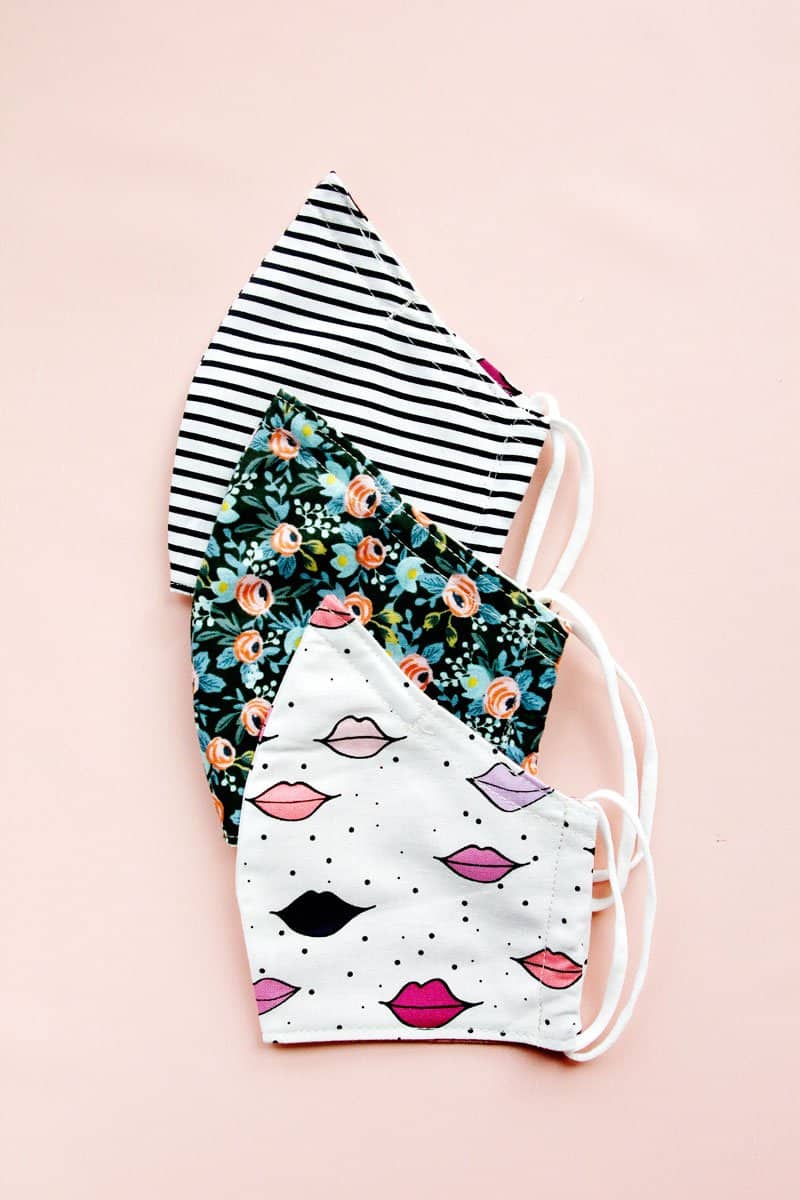 3D Face Mask
The 3D Mask is a favorite because it doesn't touch the mouth. This origami style mask pops over the mouth giving you room to breathe! Kid and adult sizes fit most!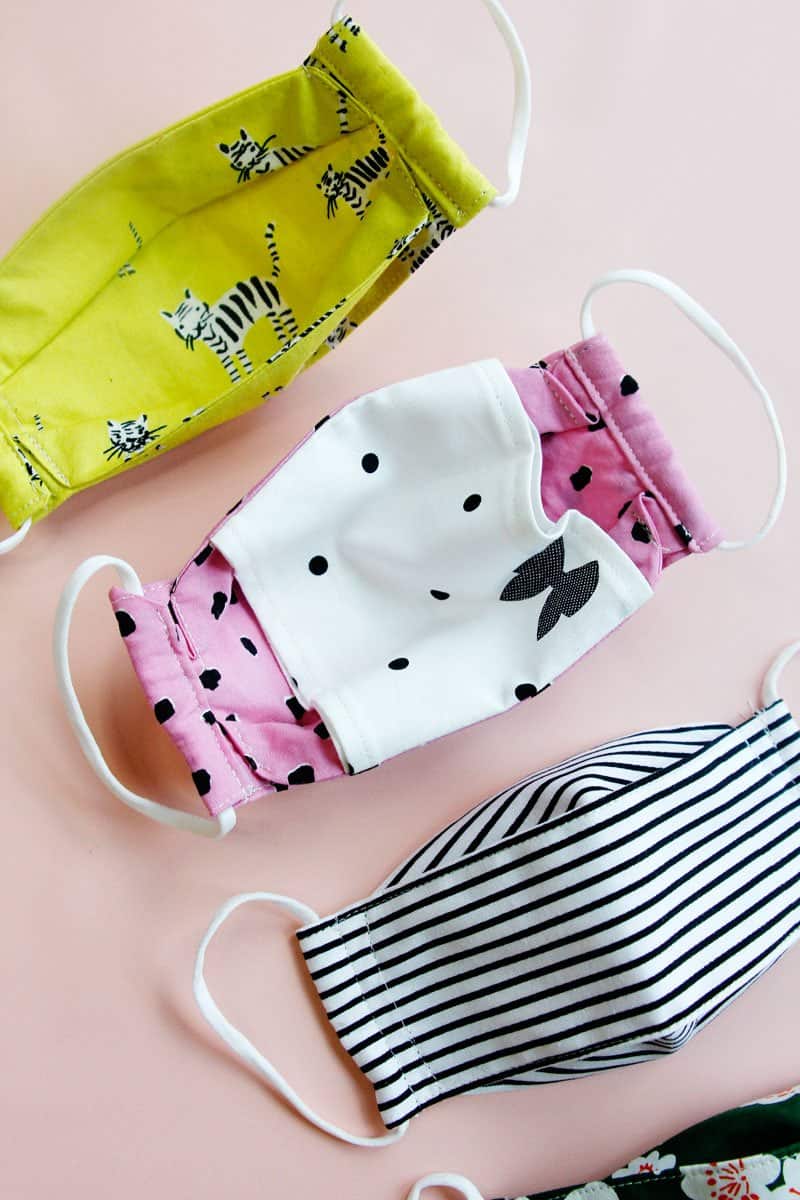 Kids Elastic Mask Sewing Pattern
This post shows how to make a kids mask with a filter pocket. There are two sizes in the included download. We use these for essential doctor visits!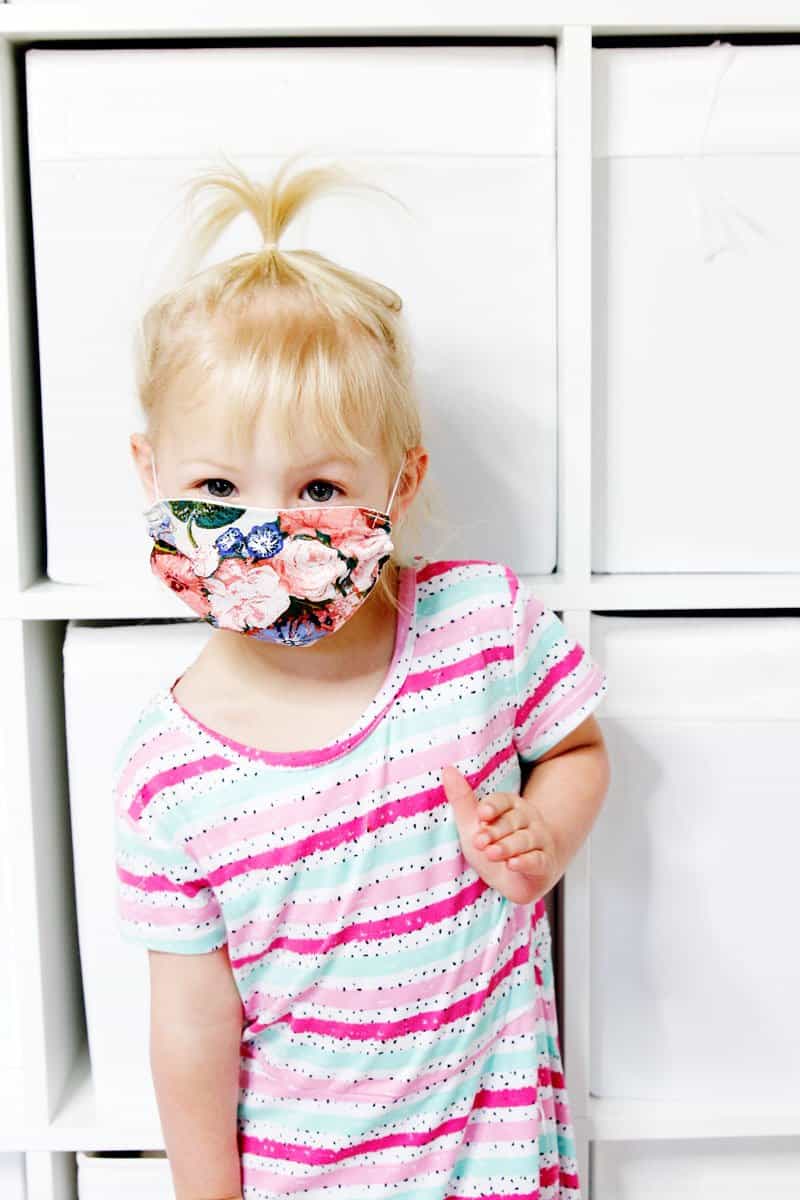 Mask with a Wire at the Nose Bridge
Use pipe cleaners or metal inserts to create a wire at the nose bridge in this tutorial.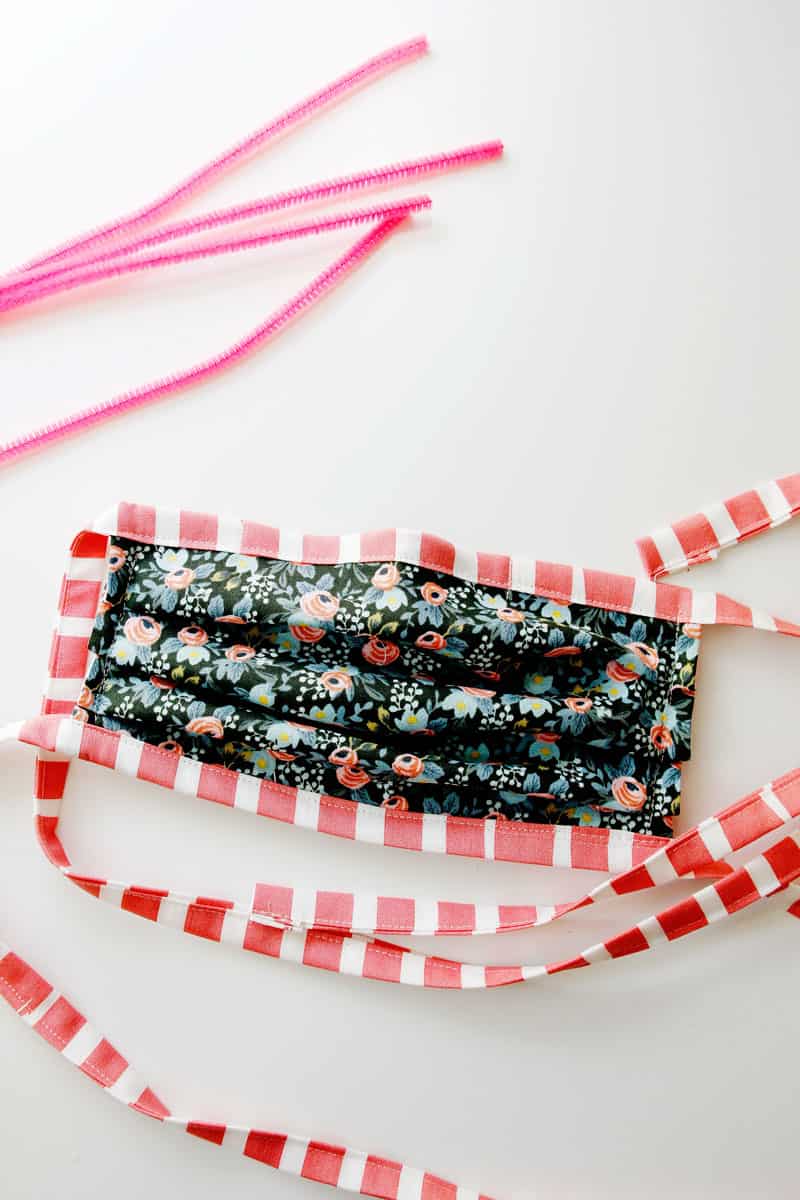 Around-the-Head Pleated Mask
The Around-the-Head pleated mask gives you another option for elastic. Instead of ear loops, this elastic goes all the way around your head. It's great for anyone with an ear difference or hearing aids. It can also be a good option for fidgety kids or if ear loops are simply uncomfortable.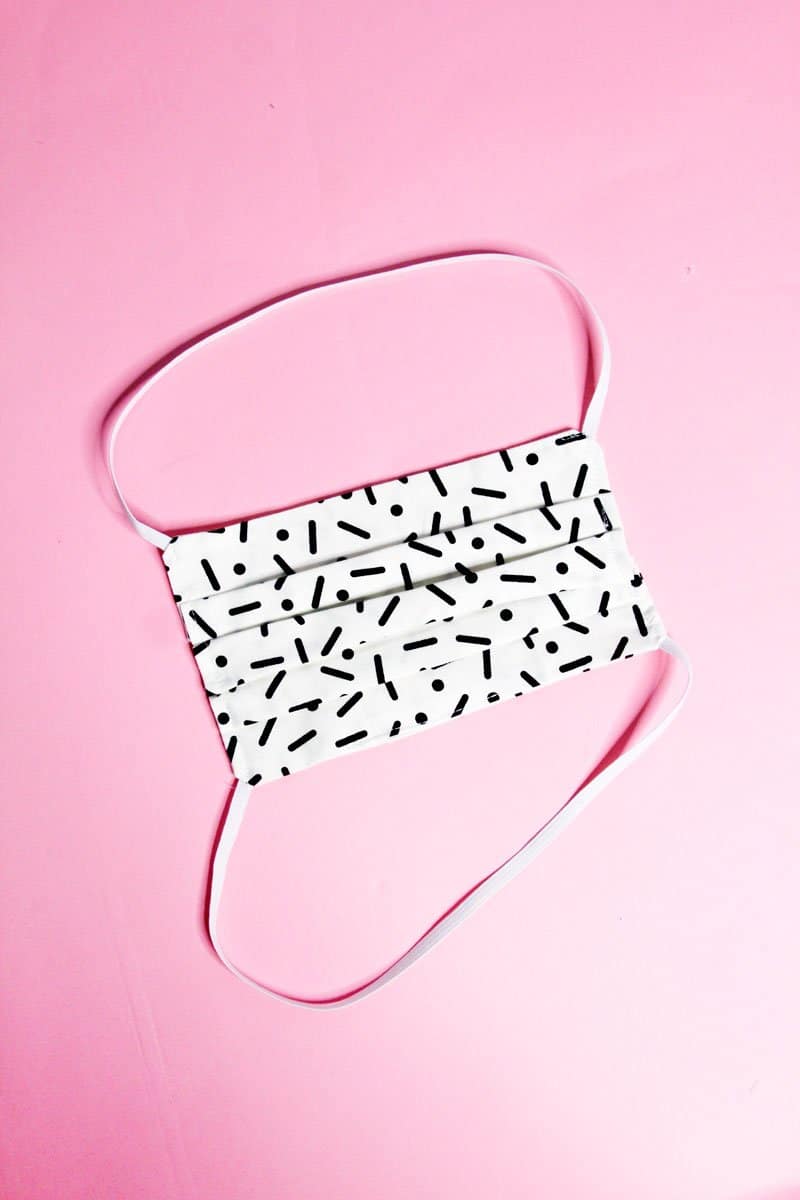 Hospital Filter Pocket Mask (no elastic!)
I've made SO MANY of these masks for hospitals. They are great because they don't require elastic! Using binding (not bias tape – that takes too long) as ties makes the mask super washable and able to withstand high heat for sanitizing. These are great masks for healthcare workers to wear over their PPE.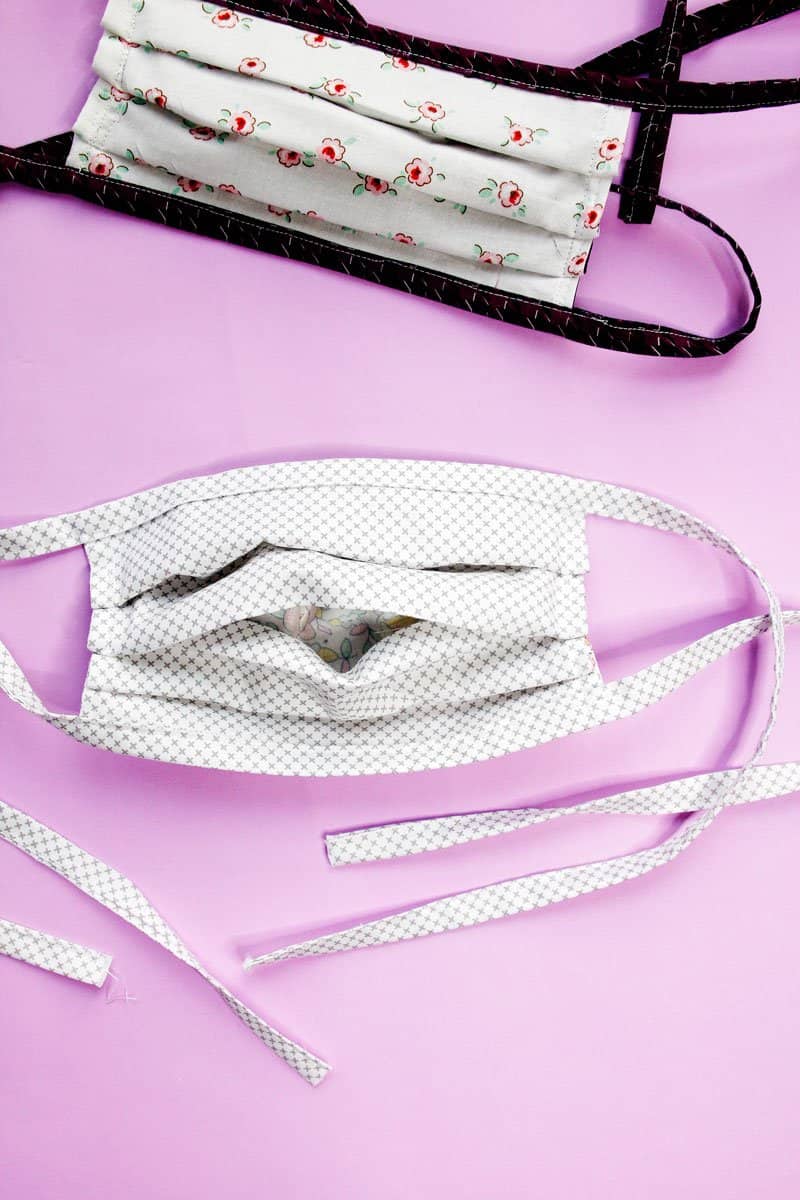 Simple lightweight adult face mask
This mask is so simple to make and comfortable, too! It's just two lightweight layers and bead elastic – so it doesn't pull too much on your ears!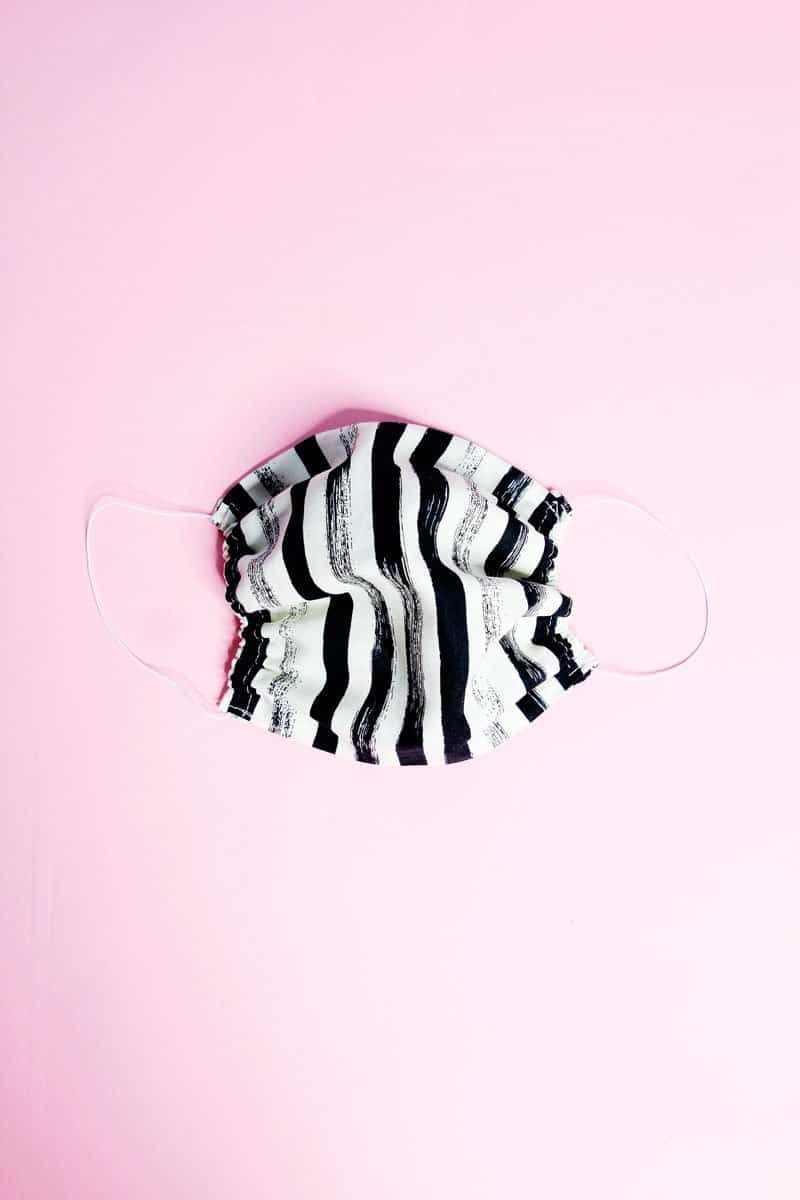 Tips for mask sewing patterns and related posts
Here are a few more free mask patterns plus tips and tricks for customizing your face mask!