Summer is coming and these sunglasses will keep you glam all summer long! Make your own DIY glitter sunglasses tutorial was written by Jessica of the Ladyette.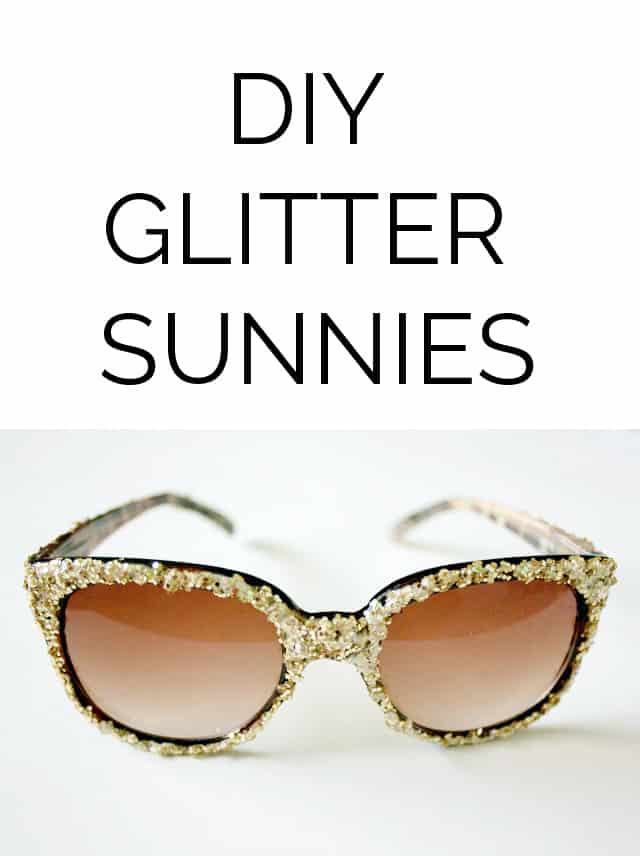 As we move through summer and progress towards summertime, it means more sunshine and keeping a pair of stylish sunnies on hand at all times. I've always been a glitter-loving gal, so it just made sense to add some sparkle to my everyday sunglasses. It's a very simple project, it just takes some patience and drying time.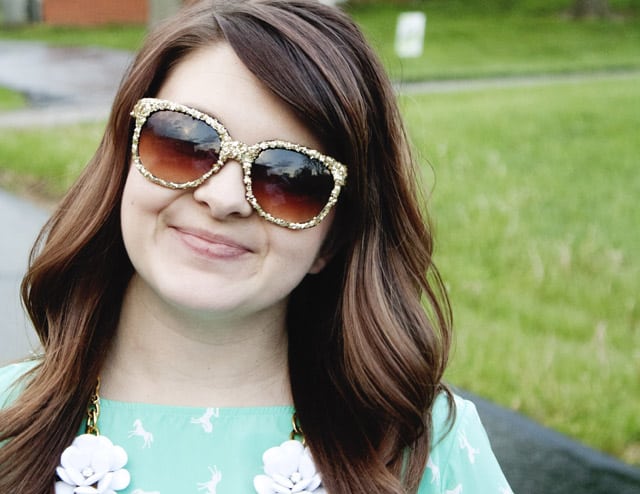 DIY glitter sunglasses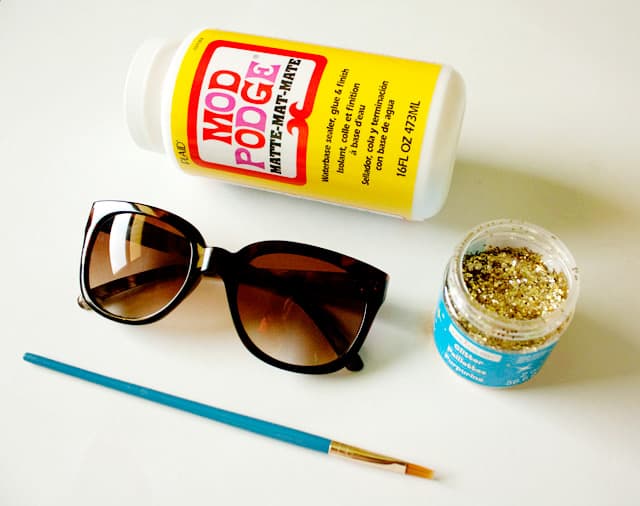 Supplies Needed: an inexpensive pair of sunglasses, Mod Podge
, loose glitter, and a paint brush
Step 1: Create your glitter mixture. Stir together the Mod Podge and the glitter, using the paint brush to mix. You can eyeball the measurements, just keep your ratio at one part glue, two parts glitter.

Step 2: Apply the glitter mixture to the rims of the glasses and the ear pieces, brushing it on lightly. Do not put glitter on any inside part of the glasses, including inside the nose bridge and under the bottom rim…the glitter against your skin would be uncomfortable!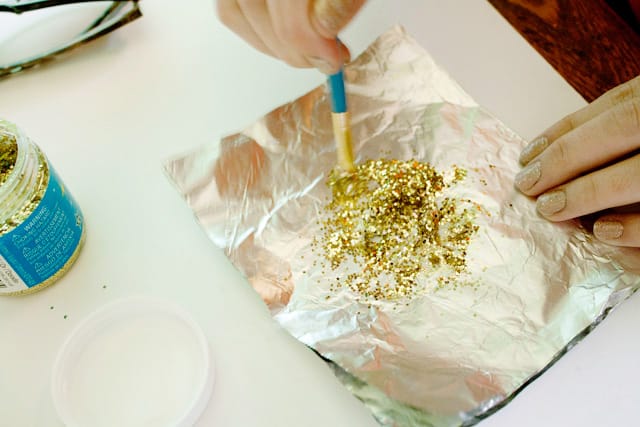 Step 3: Allow 20 minutes of drying time and then apply another coat. Apply as many coats as needed until the desired areas have been fully covered in the glitter mixture. (I applied two heavy coats).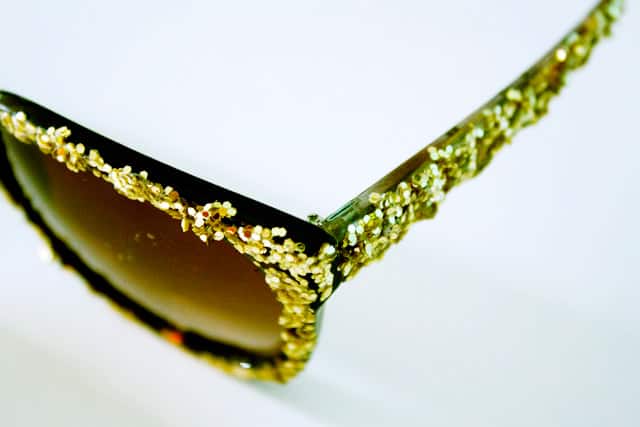 Step 4: Wait 24 hours before wearing to allow the final glitter mixture coat to completely dry. The Mod Podge will dry clear and all you will see are the sparkly glitters!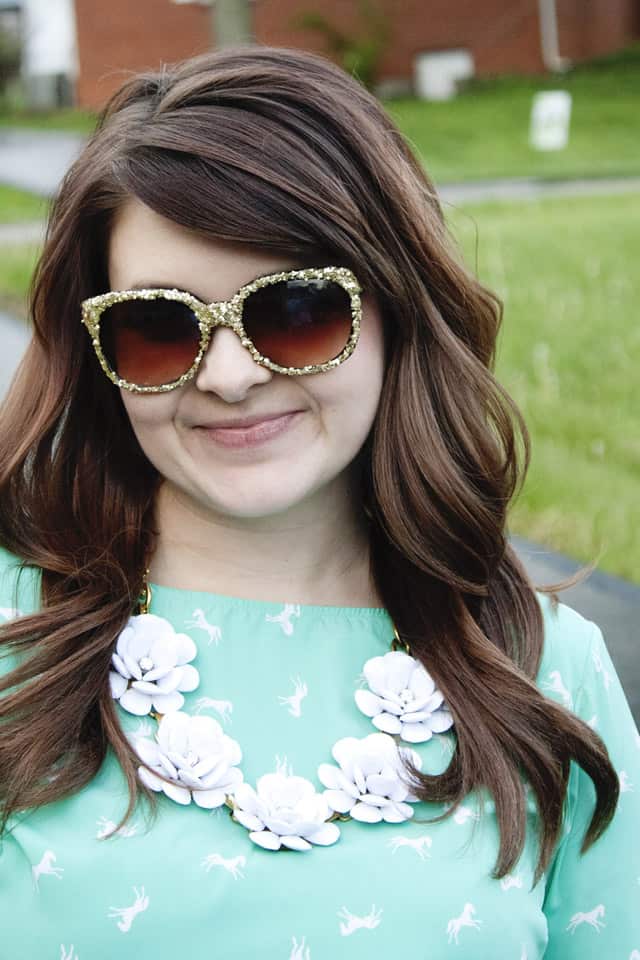 Enjoy the sunshine and your sparkle!