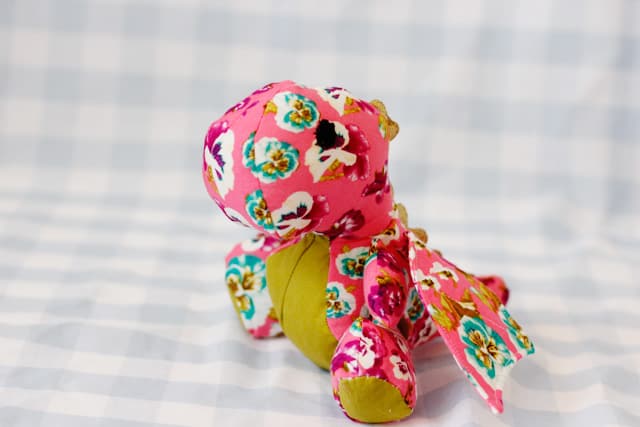 I made a sweet little dragon toy with some leftover fabric from a dress I've been slowly cutting up. Isn't this fabric gorgeous? I was going to refashion it into something to wear, but I couldn't resist it long enough to get there! It's almost gone already. This dragon pattern is from the Sweetbriar Sisters. They make some cute softie toy patterns. The dragon toy sewing pattern was my favorite, but this new penguin toy is a close second, so cute!
I loved sewing this pattern! It was easy enough to follow but also made me feel like a better seamstress afterwards, the best kind! It was fun trying some new techniques on this dragon. Can you believe this sweet toy is a fire breathing dragon? Hah. I thought I was being funny with that title, she is just too precious.
I left the ears off and I also swapped out the buttons and eye things for felt and vinyl so that it would be a little less of a choking hazard.
There is a little hand sewing in this project, which I found surprisingly relaxing! I might make one for every kid on my list this Christmas!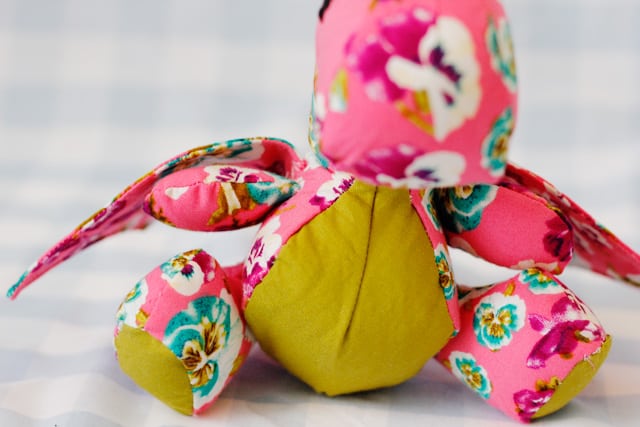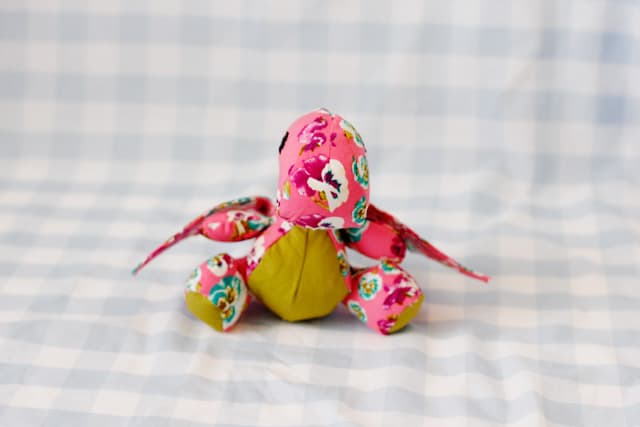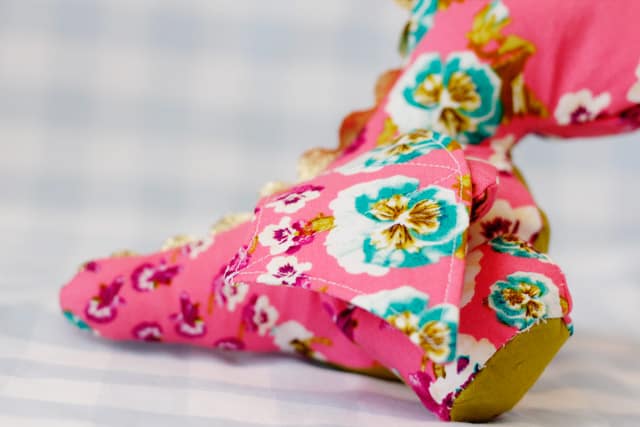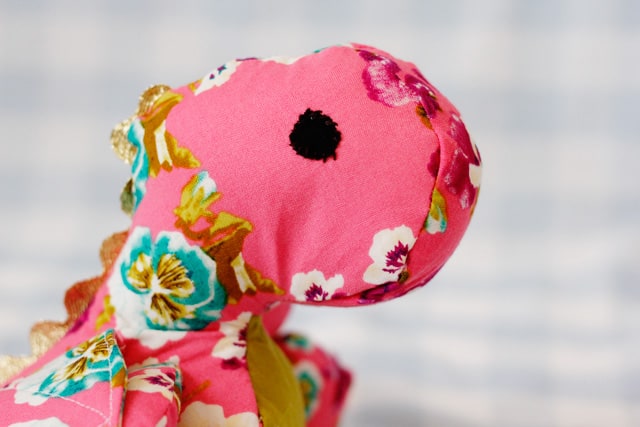 I used GOLD ric rac for the little spikes on the back. I think that was the most fun part. I loved putting together this fabric/ric rac combo. LOVE.
Check out the Sweetbriar Sisters shop HERE!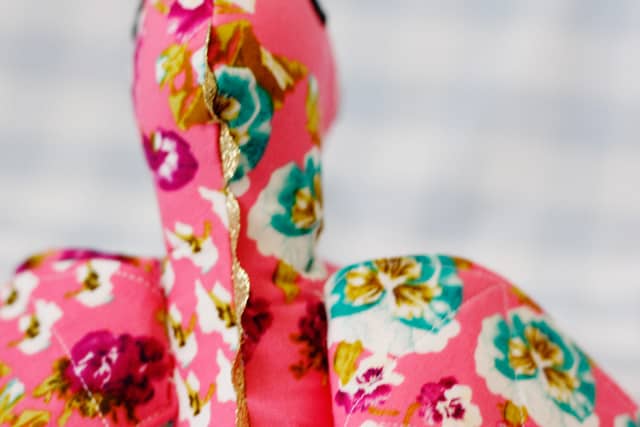 Have you ever sewn a dragon?