I have a secret obsession with Kawaii. Kawaii everything! So cute, I want to go to Japan just to load up on it all! I made this free baby dress pattern with a fun deer print and a gingham coordinate!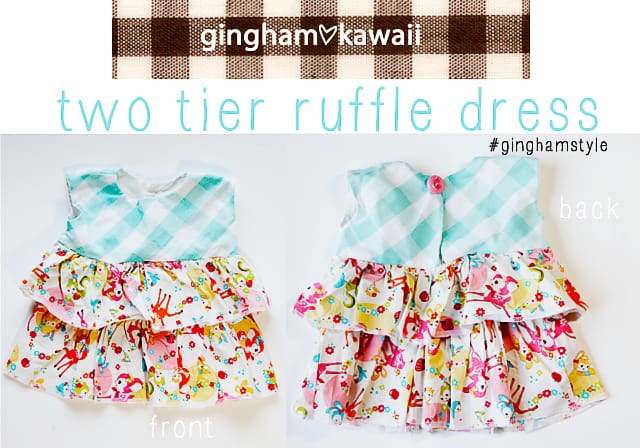 So when modes4u.com asked me to review some of their fabric, I spent DAYS scrolling through all the japanese cuteness and finally decided on a few fabrics to work with. I have a little cute stack of fabrics that you'll see in the next little while. I got two boy prints and two girly prints.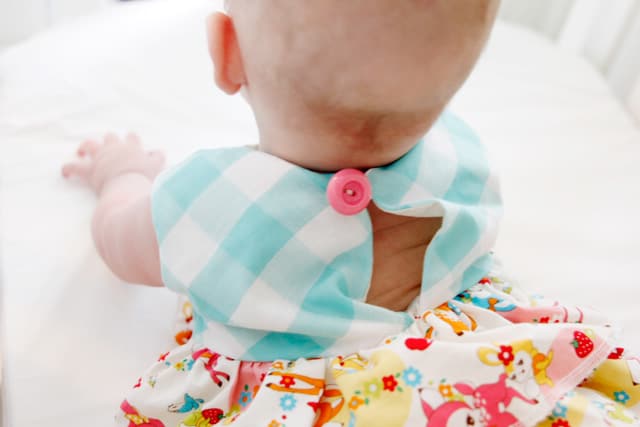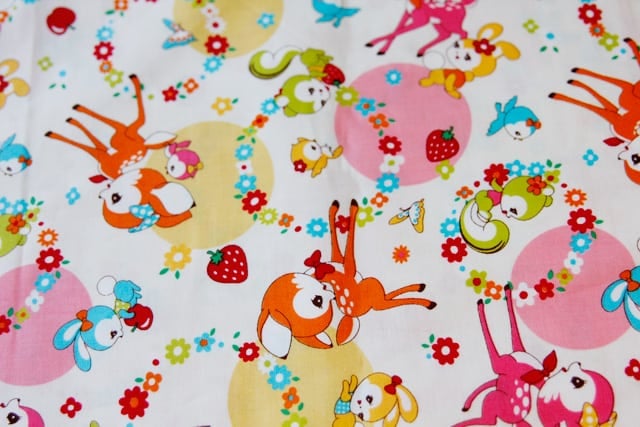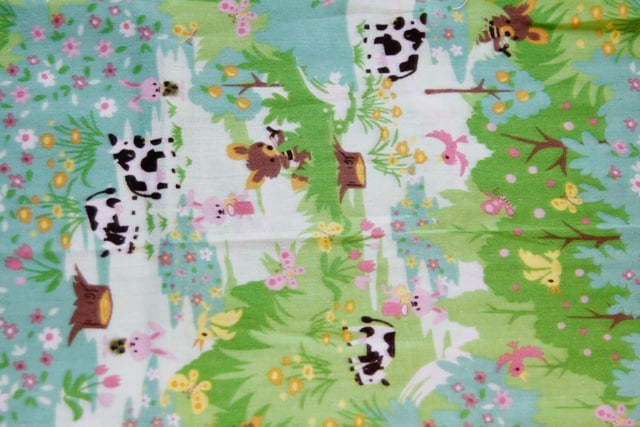 I could not resist some adorable kawaii prints. The deer/rabbit/apple/floral is so fun and so happy! (I already used it in the pencil case tutorial.) And then I just loved this double gauze with cute little cows and things. I love that there is so much detail, I could stare at it for days! Anyways, modes4u.com is full of great fabrics, not to mention tons of bento supplies, animal characters and other things I would love to fill my house with. There is a lot of fabric on their site and even a boy and deer section. (A whole section for deer!)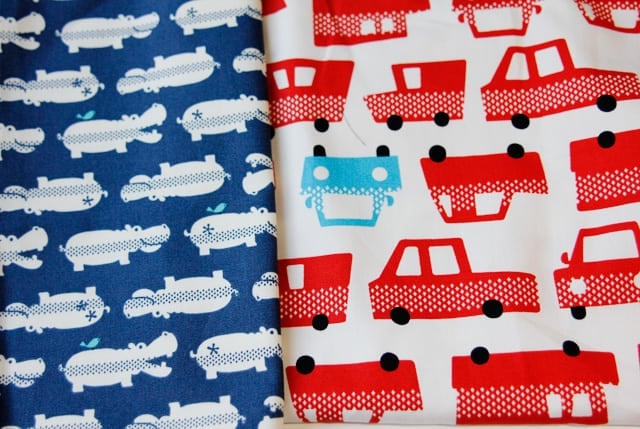 I always see Kawaii prints paired with Gingham so for Gingham Style I put together this free baby dress pattern with the deer and rabbit fabric and mint gingham check. To finish off the outfit, I made a brown gingham ruffle bum diaper cover. Kawaii cute!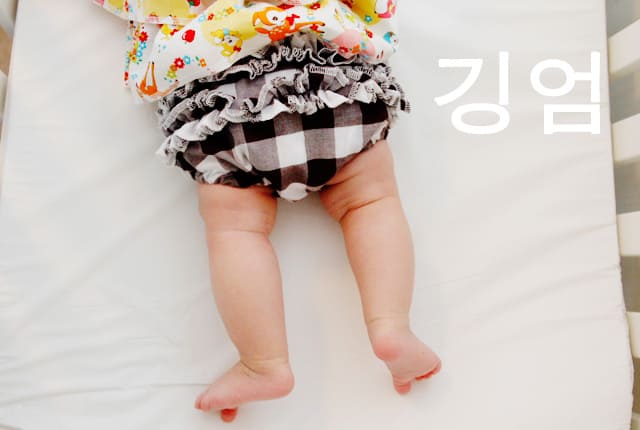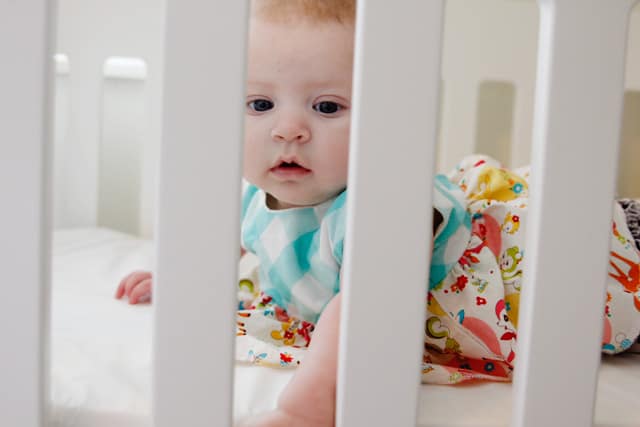 two tier baby dress tutorial
Two Tier Ruffle Dress Download
(size 3-6 m)
back, cut 2 main
cut 2 lining
front cut 1 on fold main
cut 1 on fold lining
spacer: cut 2
tier 1: 4.5 by 22, cut 2
tier 2: 5.5 by 22″, cut 2
Additional materials:
1 button
1/4″ elastic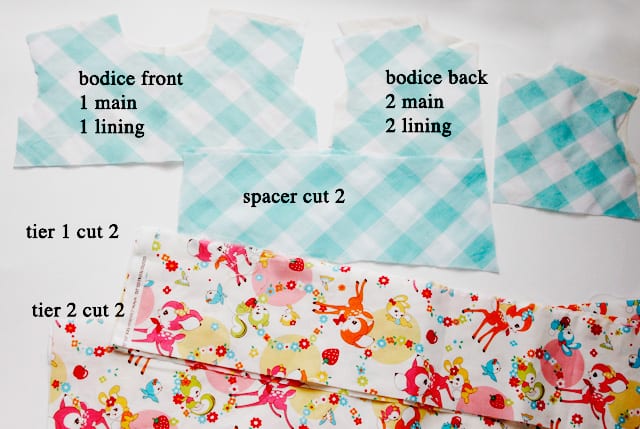 Sew the shoulder seams together and repeat with lining fabric.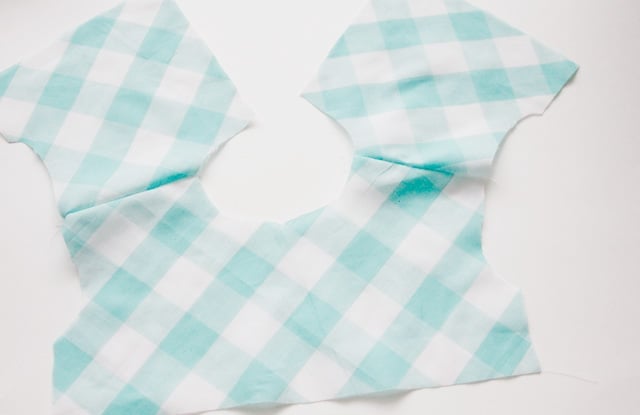 Stack the lining on top of the main bodice and pin all the way around. Right sides will be together. Make a loop with your elastic.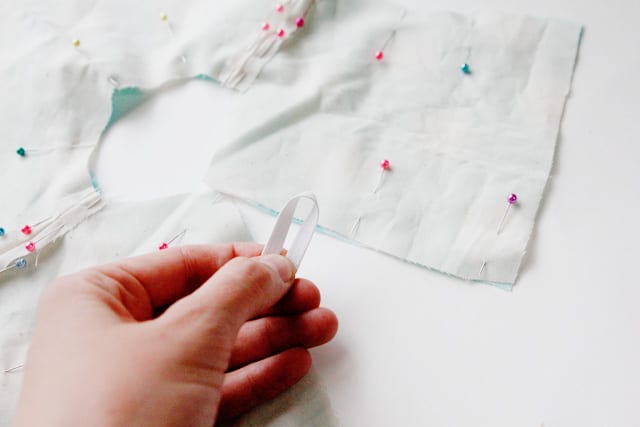 And pin in to one side of the back bodice, about 1/2″ from the top.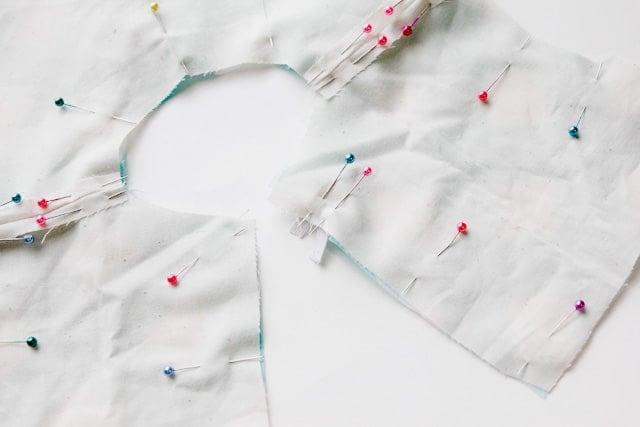 Sew all the way around the bodice, leaving the bottoms and side seams open. Press.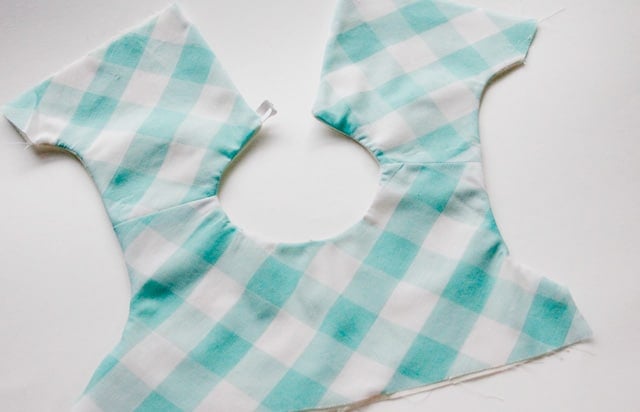 Sew the side seams together. Finish the seam allowance.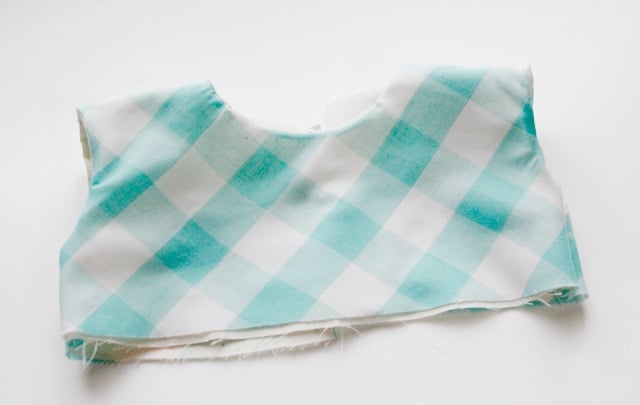 Sew the spacers together at the side seams. Finish the bottom edges of the tiers and gather them at the top. This will be how we are going to assemble the dress, starting at the top: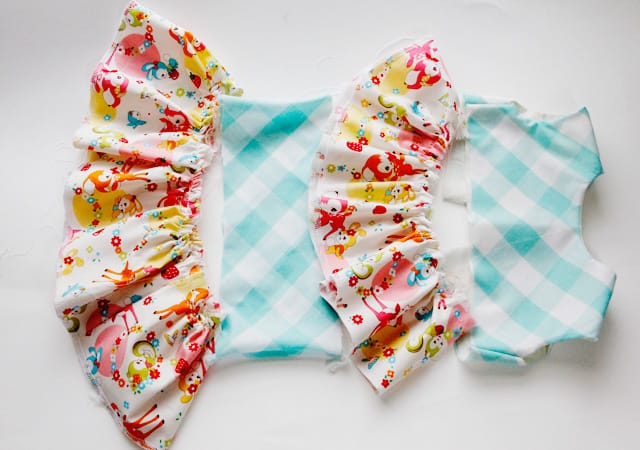 Attach the first ruffle tier to the top of the spacer. Distribute ruffles evenly and baste on.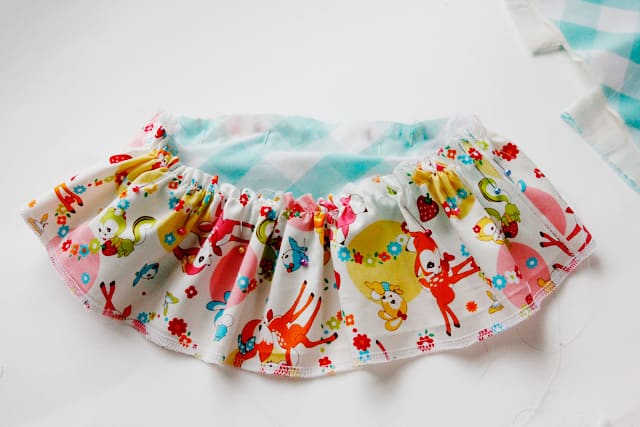 Then sew both pieces to the bottom of the bodice piece with right sides together.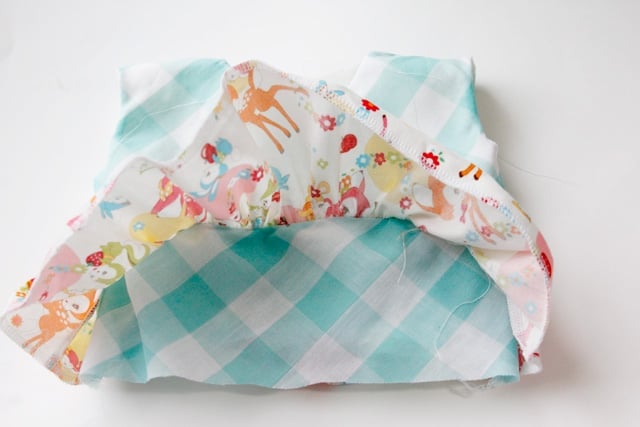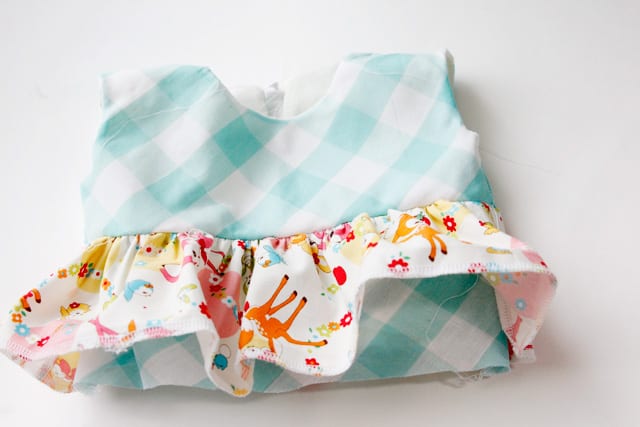 Flip up the ruffle and attach the second ruffle tier to the bottom of the spacer, right sides together.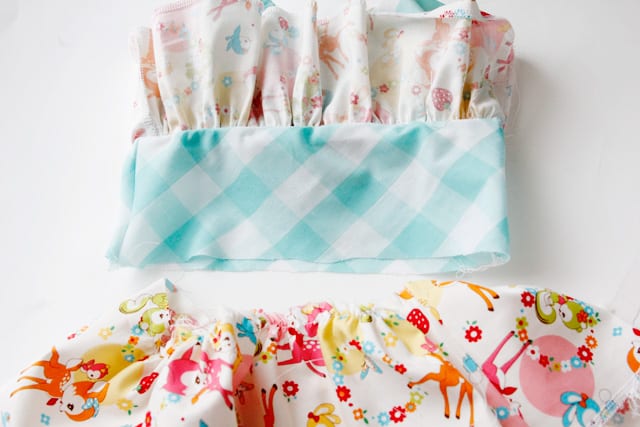 Finish the seam allowances.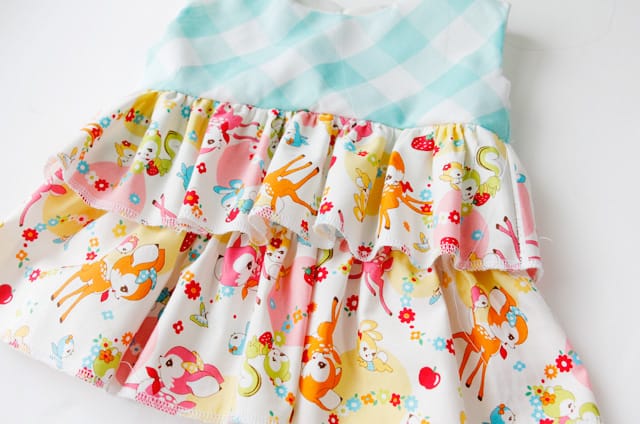 Sew on a button and you're done!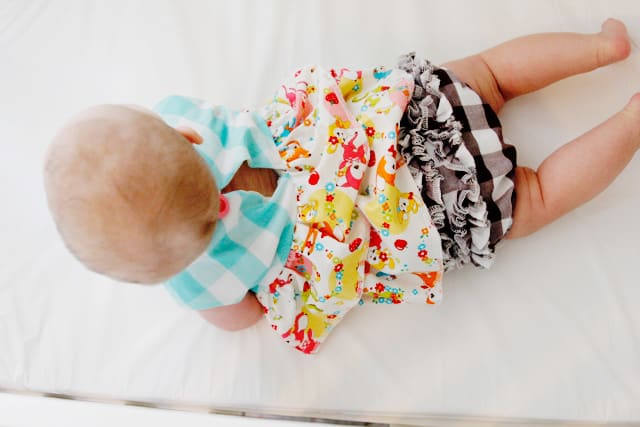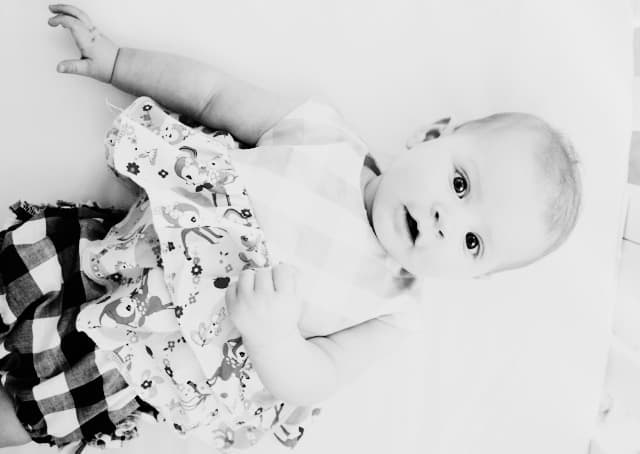 fabrics used in this post: