Week 2 at So You Think You're Crafty was the thrift store theme.
This is what I came up with: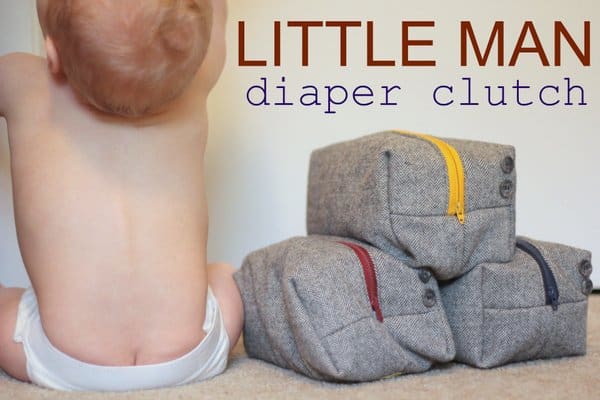 A new mom with a pooping baby. Nothing is more exciting. And challenging. This little diaper clutch is designed to make diaper changes easier. It holds diapers and wipes and there is even room for a little extra. Diapers. Check. Wipes. Check. Baggies for dirty diapers? Room for that too. Burp cloth. Check. The top zipper makes everything easily accessible, you can see it all!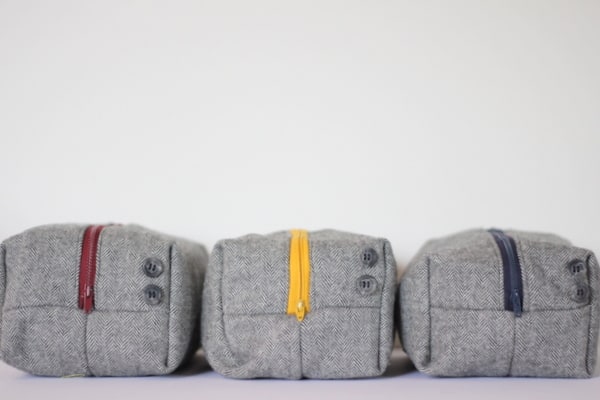 You can even use it for cloth diapered bums. Large enough for the necessities, small enough to clutch in one hand. I made these diaper clutches from a thrifted suit and thrifted zippers. The suit fabric is used for the outside and the lining making a sturdy, manly and fully thrifted clutch.  One for the car, one for the diaper bag and one for the stroller. Just. In. Case. Because poop happens…everywhere!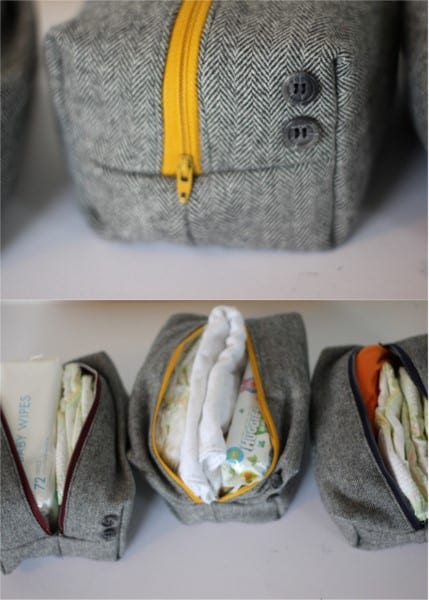 It is especially designed for boys. Little men. Who need manly things. Like a boxy herringbone diaper clutch made from an old suit.  With masculine features and two little buttons.

Baby boy friendly. Husband friendly. Everyone is happy.
How about that bum crack? Is it immature of me that I laugh every time I see a baby bum? Hilarious.
The tutorial of this will be on SYTYC one of these days. You can also vote for this week starting tomorrow at SYTYC.