Written by Mandy Pellegrin of Fabric Paper Glue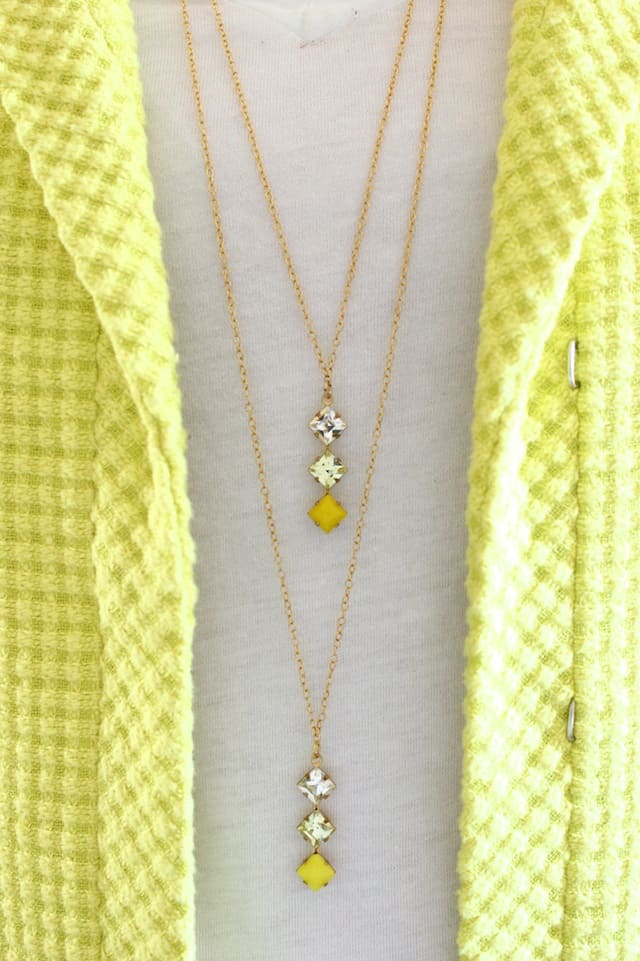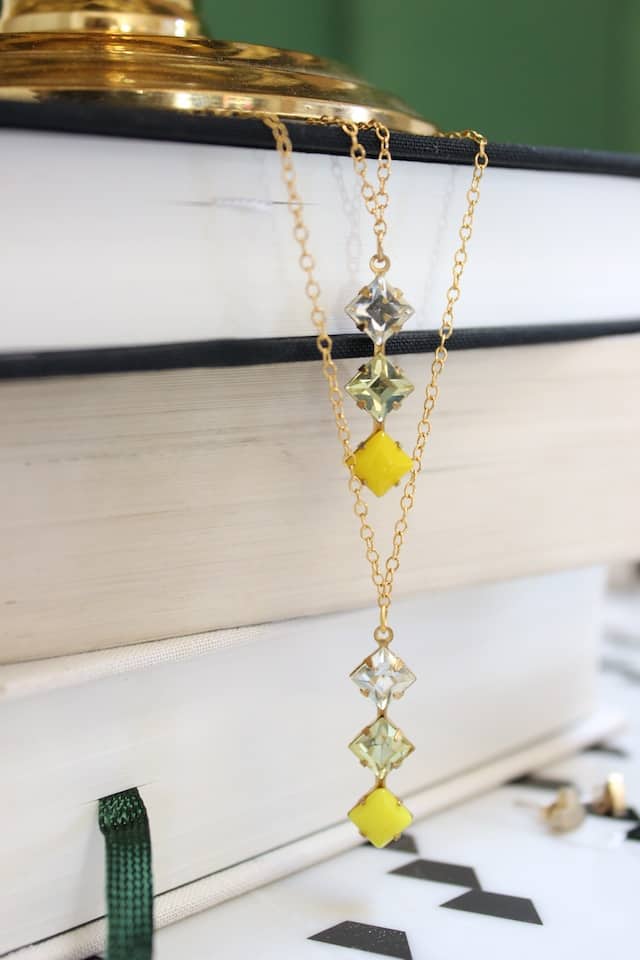 This little creation is a huge bang for the buck.  Using very basic jewelry-making techniques, you can make an elegant two-tier necklace in four simple steps (and probably no more than five minutes!).  And this little beauty is the perfect way to subtly dress up a plain white tee and a pair of jeans.
DIY Two-Tier Necklace
Supplies: about 65″ of delicate gold chain, 3 small gold jump rings, 2 delicate rhinestone dangles*, 2 pairs of pliers
*Some great ones are available here.
Step 1: Begin by separating out two lengths of delicate gold chain — one about 29″ and the other about 35″.  You can do this by either separating the links using the technique below or snipping the links with wire cutters or heavy scissors.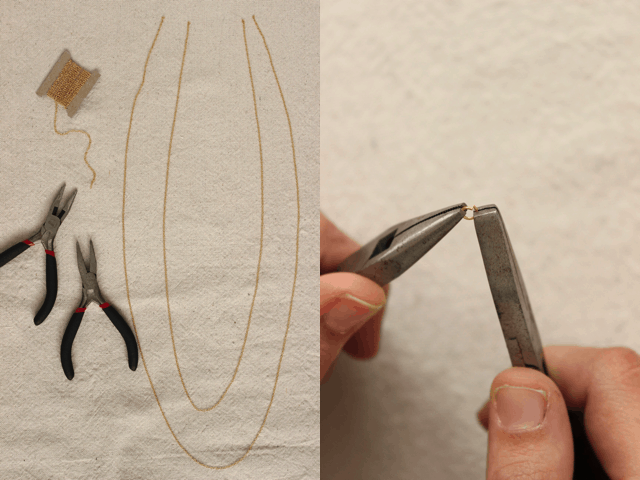 Step 2: Open each of the three jump rings.  You do this by grasping the ring on either side of the opening with two sets of pliers.  Rotate your wrists in opposite directions such that you're pushing one side of the ring towards you and one side away from you.
Step 3: Slide the ends of both chains onto one of the jump rings, and close it using the same technique as above.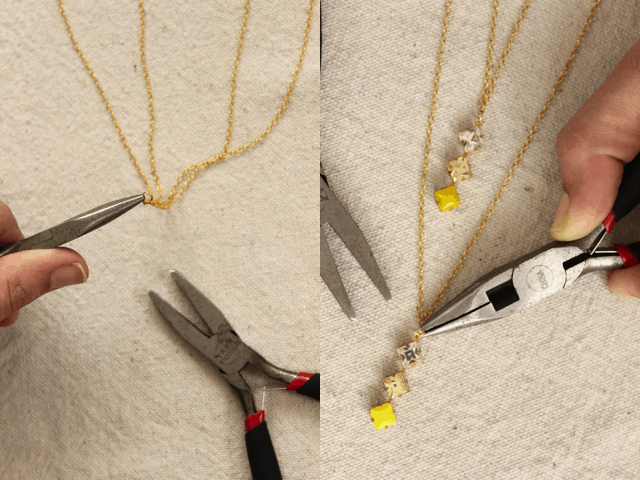 Step 4: Slide each of the dangles onto a jump ring and attach them to the center of each of the two chains.  Close the rings using the same technique as above.