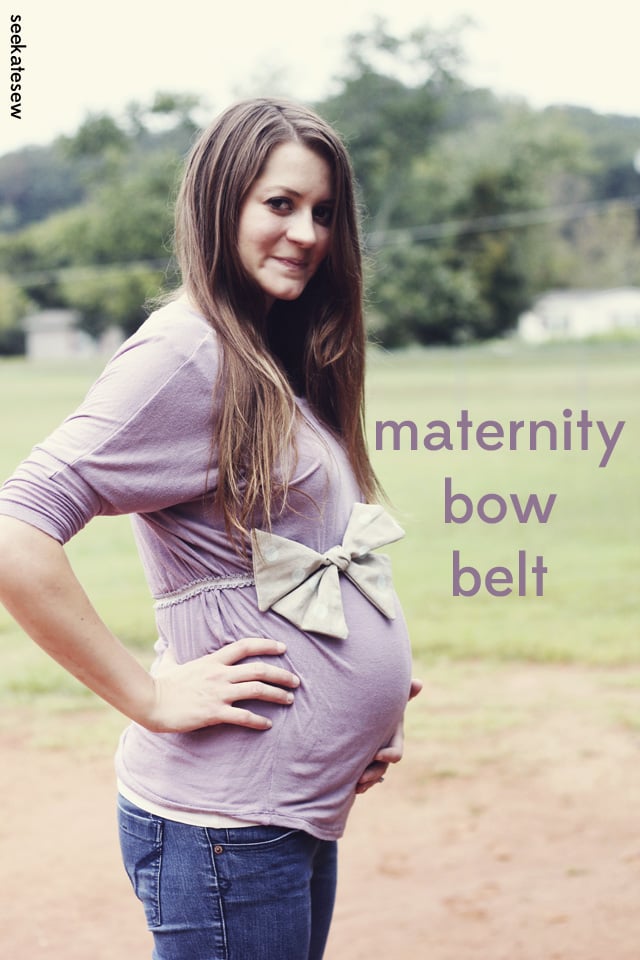 I get bored with clothes really quickly, so 9 months of rotating a limited collection of maternity clothes doesn't work for me! Instead, I like to incorporate lots of flowy non-maternity blouses in to give me more options. 
Usually I would belt them at the waist, but belts are so uncomfortable on my growing belly! But I still want some kind of definition and shape to my outfit. So I made a special belt with super stretchy elastic and a cute little bow. This will totally work if you're belly isn't growing, too! Just measure at the waist instead of under the bust.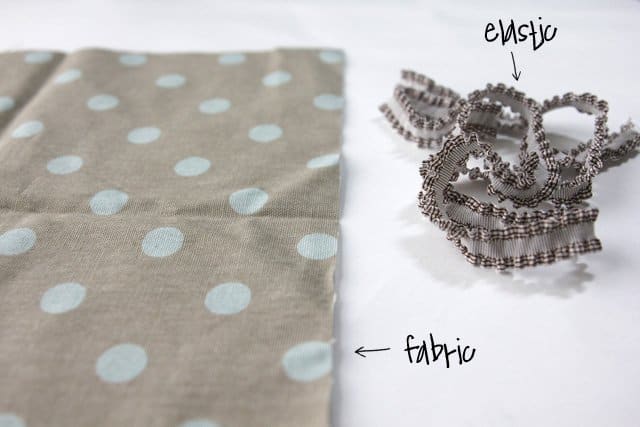 Materials:
*Fabric: Any fabric will do, but a heavier weight such as home decor weight fabric will look great! If you have a lighter weight fabric use an interfacing to give the bow some stiffness.
*Stretchy elastic: Make sure you find something very stretchy so it isn't uncomfortable. I'm using ruffle elastic.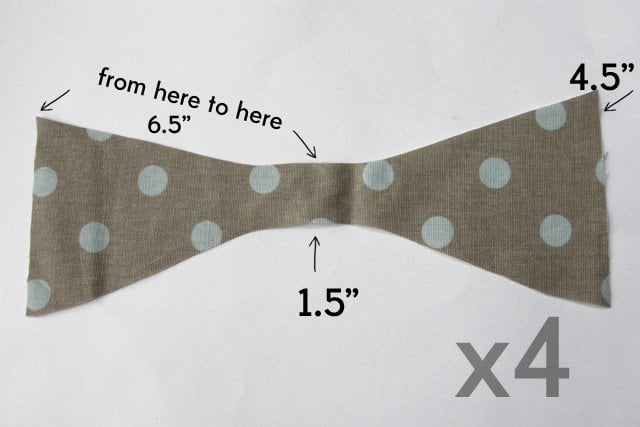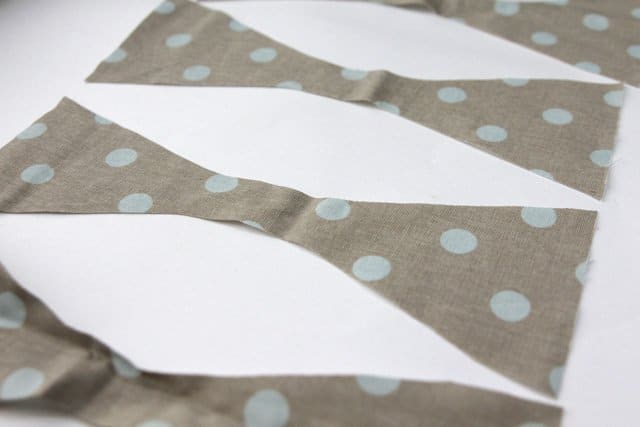 Pin two pieces together, right sides together and sew them up, leaving a 3″ space in the middle to turn. Repeat for the other pair.
Sew it up at 1/4″. Before you turn, clip the corners.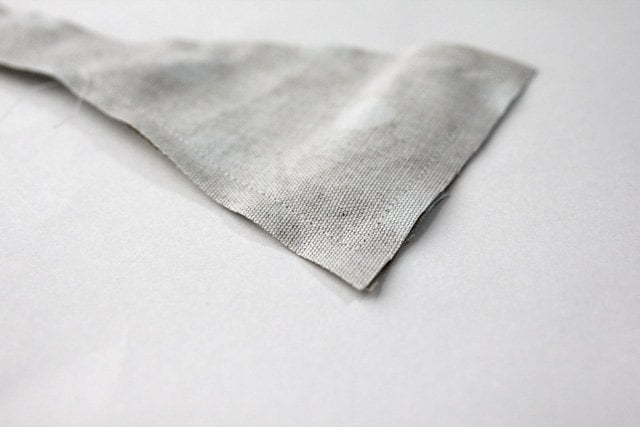 Then turn right sides out and pin the opening closed.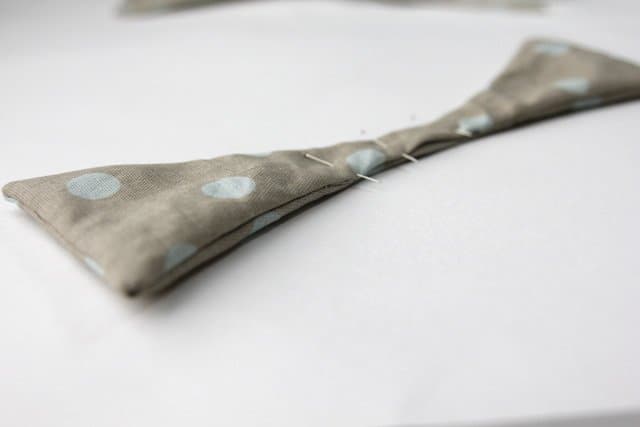 Topstitch the opening closed and backstitch at each end.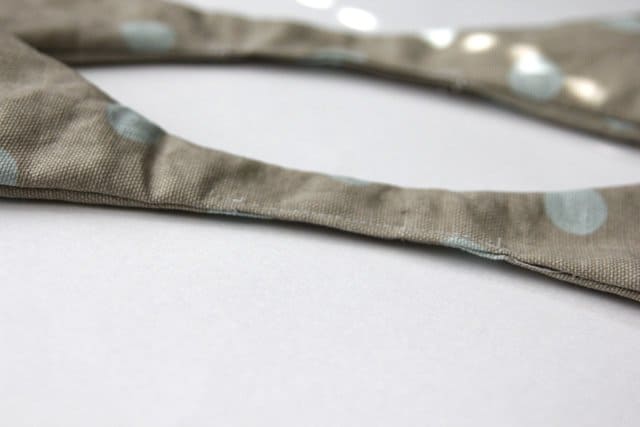 Then measure out a piece of elastic to go above your belly. (Or if you're not expecting, measure it for your waist or hip). Sew the two ends together.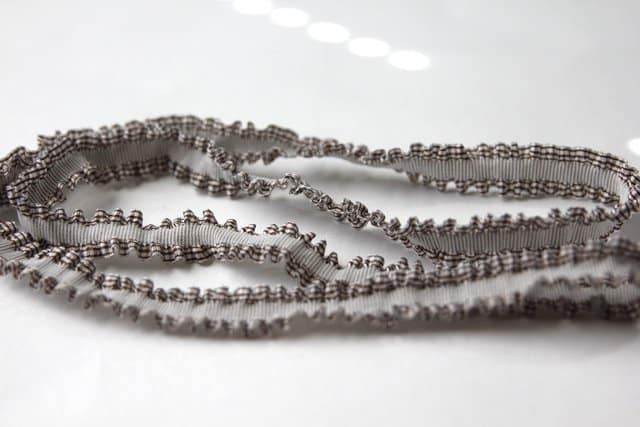 Tie the first bow piece around the elastic.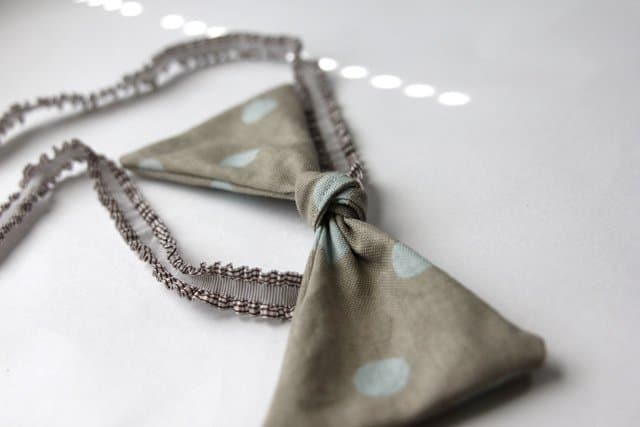 Then tie the second one around both the elastic and the first bow.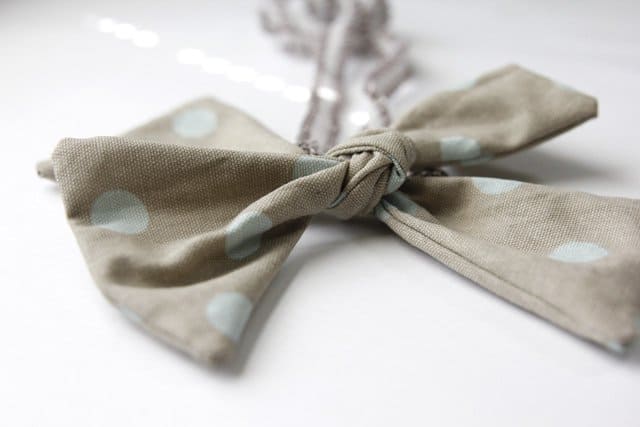 And you're done!