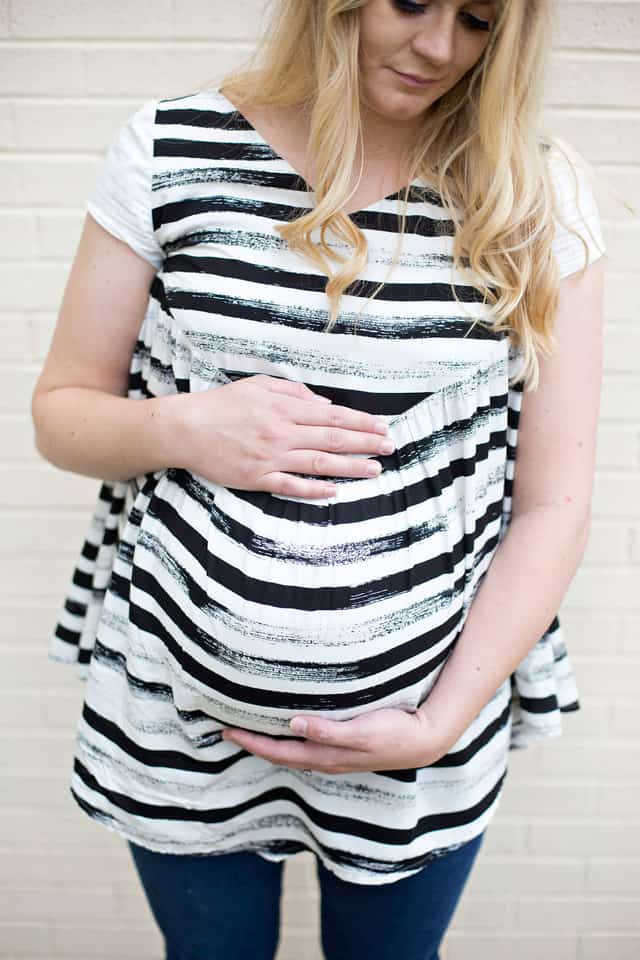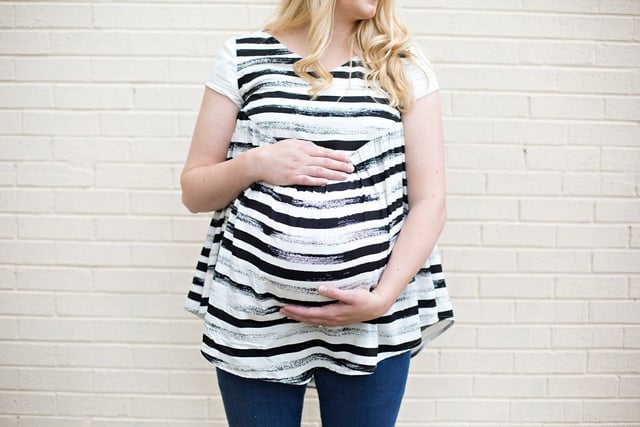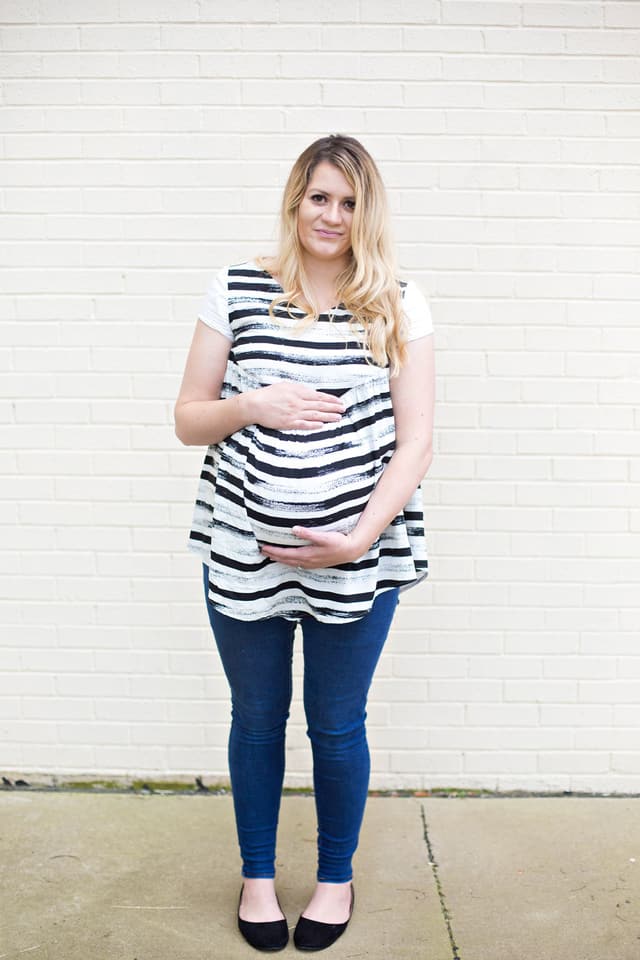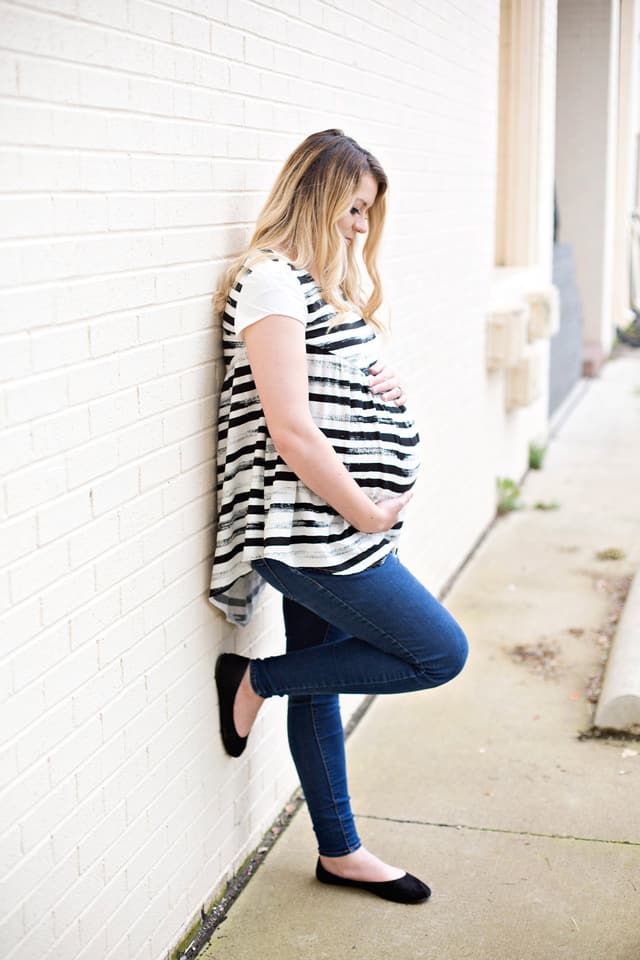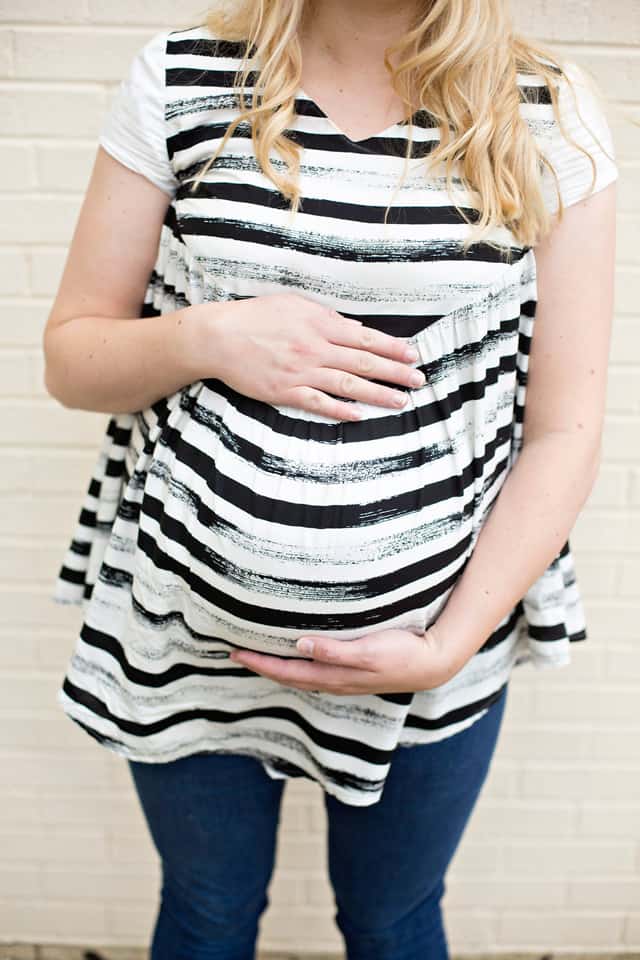 Today I'm finally sharing a maternity version of the Soho Blouse! This top is so flowy that it lends itself well to maternity wear! I love flowy tops as a general rule (pregnant or not) so that's why I designed the Soho Blouse in the first place!
I didn't modify the width of the blouse at all for this, but I did add 3″ to the hem. I used the angled hem option, so I added the length the exact same way as I did in the Manhattan Dress tutorial. The extra length isn't necessary for it to fit as maternity wear, but depending on how you carry you may want extra length to cover your belly. Since I am in the last few weeks, the extra length just covers a little more.
This fabric is rayon challis from Cotton + Steel, it's called Zephyr in Midnight! They have some other rayons that are perfect for the Soho! You'll love the drape and flow of them! I ordered 2 yards and didn't have enough for sleeves, so 2-3 yards would be better! (I wasn't sure what I would make with the fabric when I purchased it! And then adding 3″ took more fabric, too!)
–Manhattan Blouse Hack + KAMsnap tutorial
–LOOKBOOK: Colorblocked Manhattans + Bonnets
–Photographed Manhattan Blouse Tutorial
–Manhattan Doll Pattern Photos
–Fabric Selection
–SOHO-along Calendar
–Dear Stella Soho Blouse
–Manhattan + Bonnet Lookbook 2
And don't forget to enter the giveaway for a Babylock Lyric machine! ($2500 value!) ENTER HERE!