I made this shirt with another one of Megan Nielson's maternity patterns. It's the Ruched Maternity Tee. I'm so thrilled with these patterns! They are simple enough to make but the fit is always perfect and flattering. This shirt sewed up really quick and I love it! It fits way better than the maternity tees I've been wearing from Target. I love that it hugs my belly instead of just falling right off of it.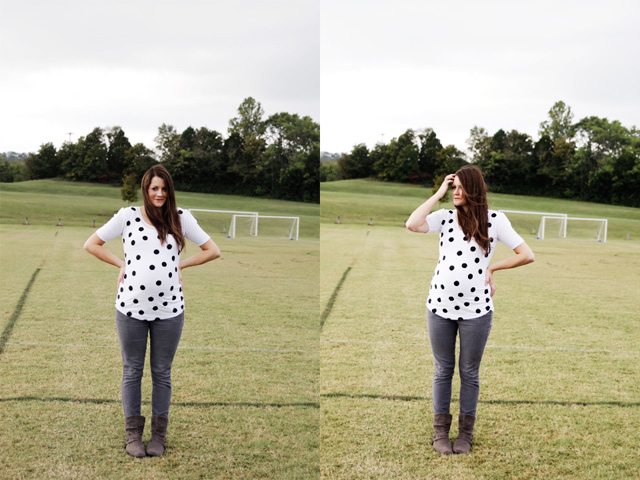 I printed the polka dots on the front piece before sewing it up. I used the CAMEO to make it really easy.
How to print the dots: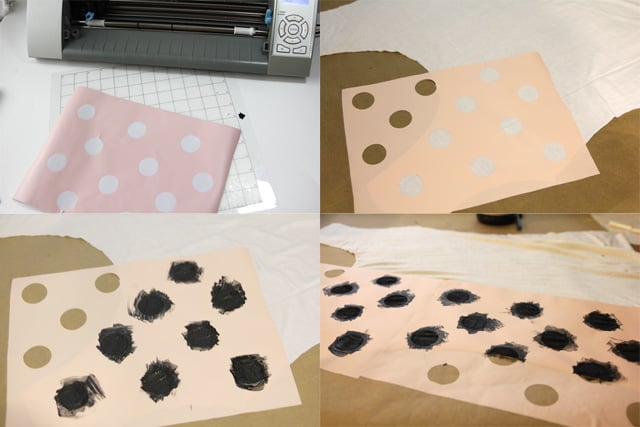 1. Create a polka dot pattern with the circle tool in Silhouette Studio. Cut out lots with vinyl! 2. Stick them on to your pre-cut pattern piece. 3. Fill in the dots with paint. 4. Keep going until you've covered the fabric. Let dry and peel off the vinyl.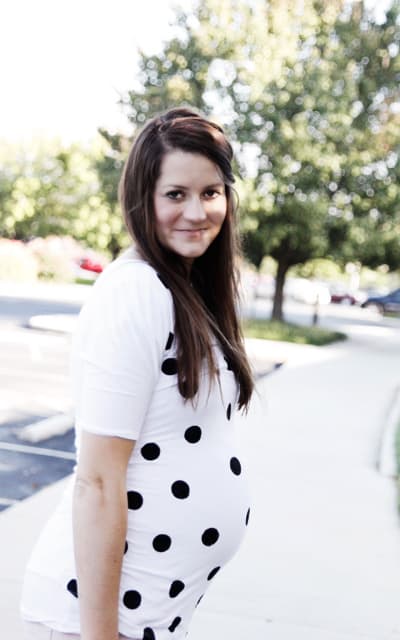 Are you tired of polka dots? I don't think I will ever be.