It's been almost a week since I released the Sagittarius Pattern and I figured it was about time I introduced her to you on the blog! This is my most well-thought out pattern EVER! I've had a sample on my dress form for over two years now (I was working on it when I was pregnant with my 17mo, funny how things like that work!) so I've really been thinking about it for a long time! Hah!
But she's finally here! The Sagittarius is one in my Zodiac line, joining the Libra cardigan and Scorpio dress. This pattern is a bit more advanced sewing, great for an intermediate seamstress or a brave beginner. There are a few pattern features that will make it a fun sew.
Copyshop files! You can send this pattern straight to your copy shop and get it printed off on BIG paper to avoid that taping mess!
FBA/SBA enabled! This pattern has built-in bust adjustments for smaller or larger busts, sizes A, B, C, D, DD, F and G! You can skip all the fitting parts and get right to sewing!
Flattering finish for everyone! A gently gathered skirt is super flattering and easy to wear!
Maternity pieces included! A separate skirt piece will fit you until you're ready to burst! The style is also postpartum and nursing friendly, two big bonuses!
Two collars: an edgy pointed one or a sweet Peter Pan collar.
Slight puffed sleeves, long or elbow length!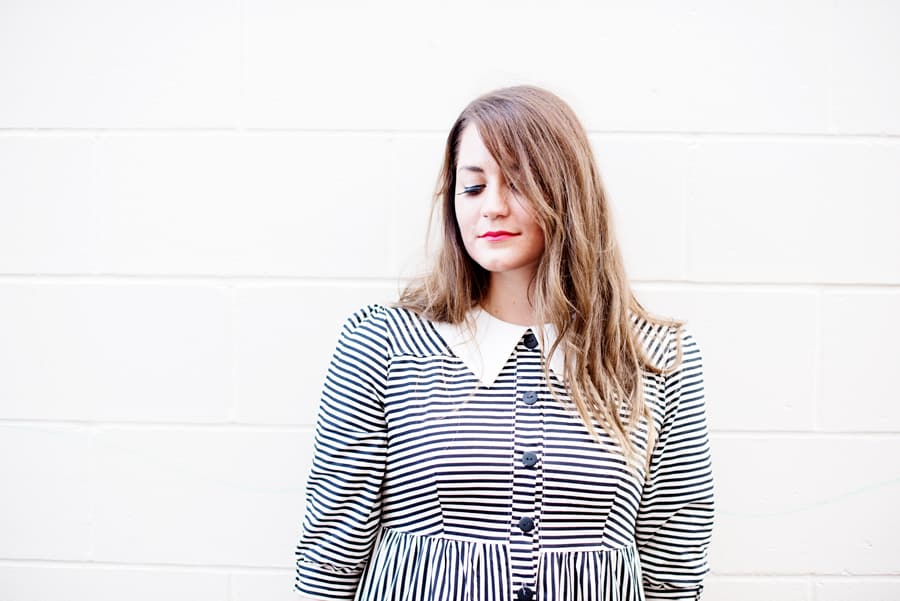 This striped tunic version is my favorite. The length is just right for leggings. If you are 5'4″ or below it may be the right length for a dress. The fabric is a 100% cotton, you can get it here. I used a white/cream solid for the collar.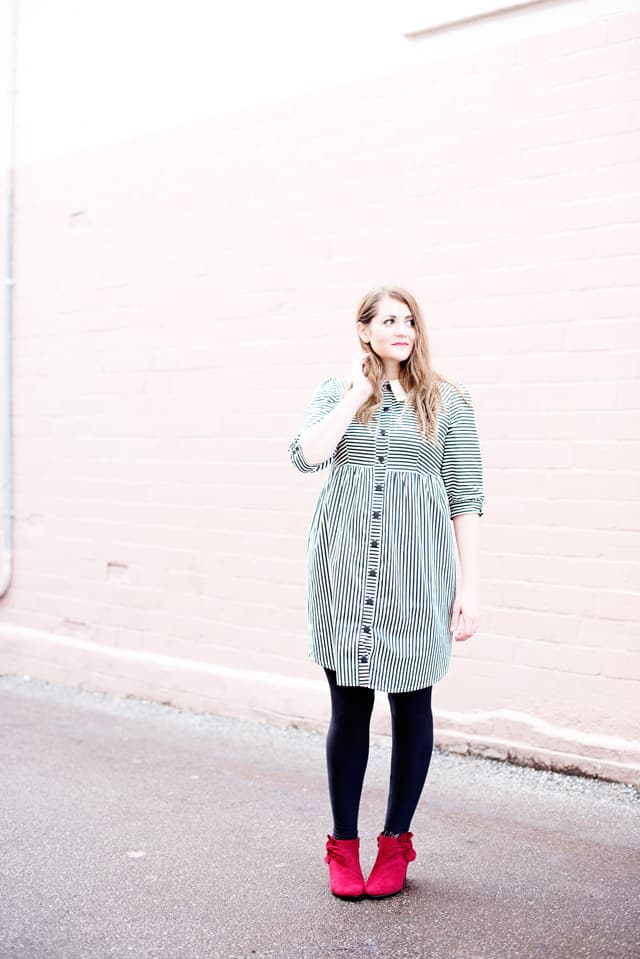 I was not sure about a pretzel dress until the very end when I slipped it on. I LOVE this dress. It's so fun and the colors are just right with pretzel-colored accessories.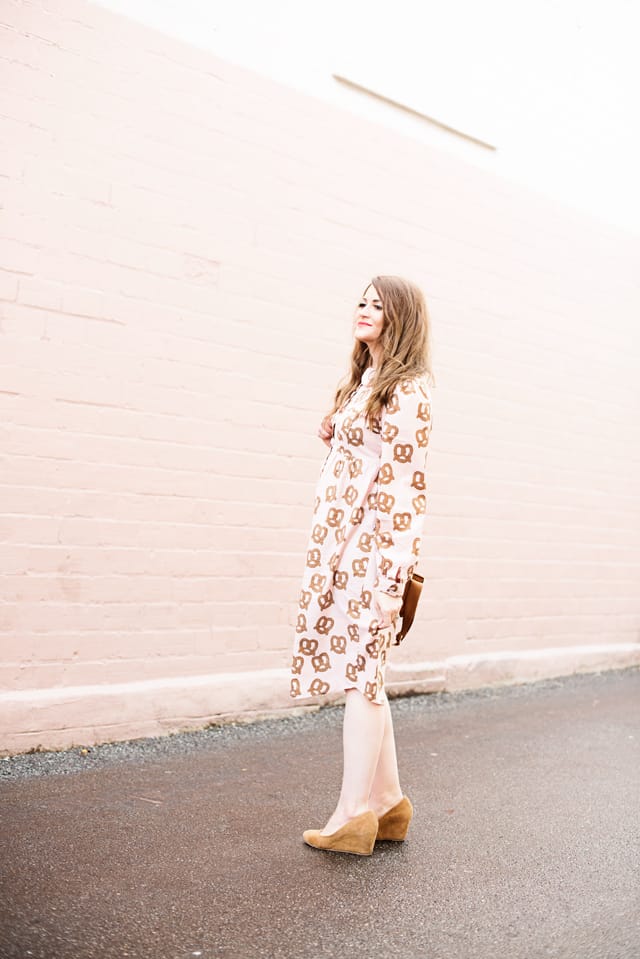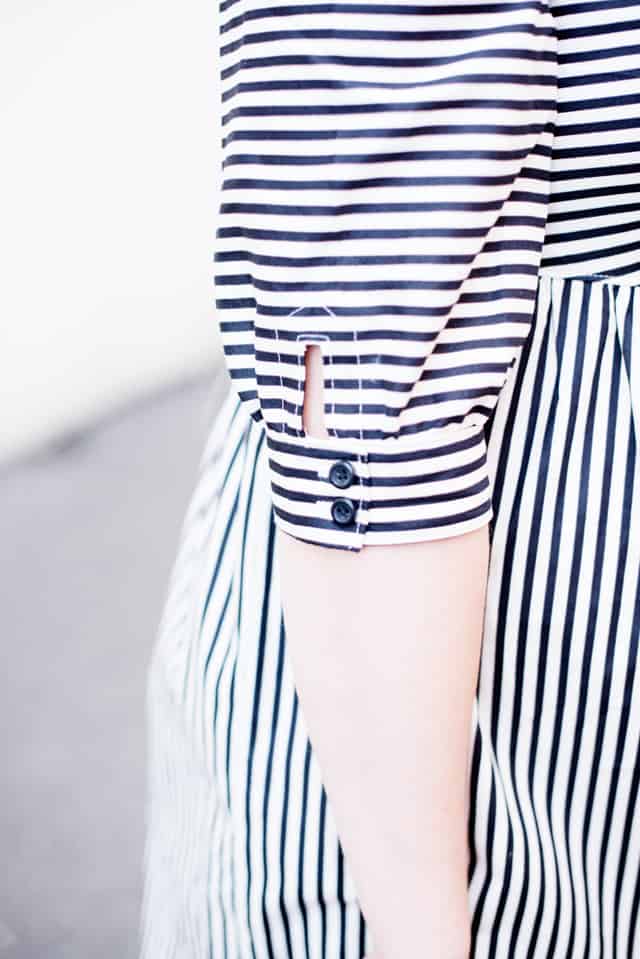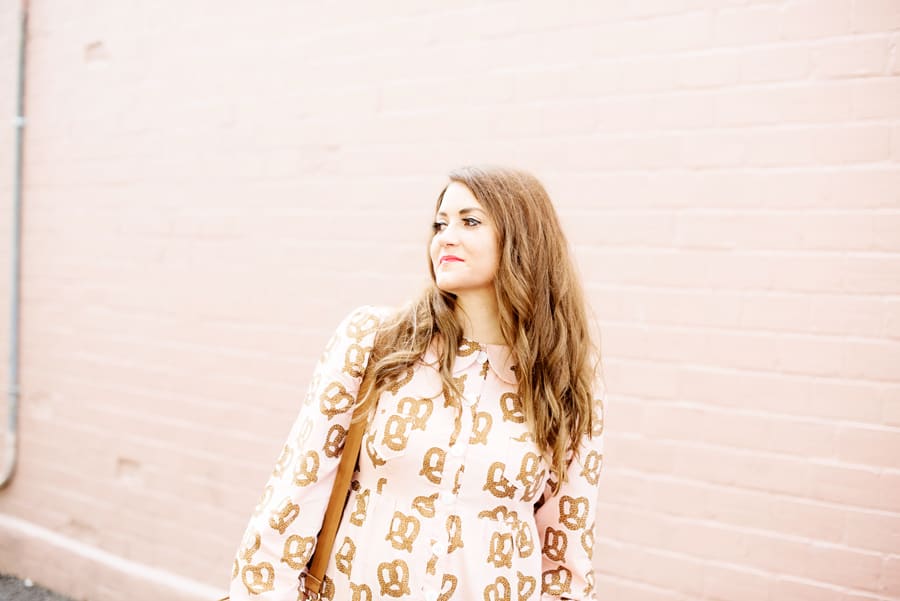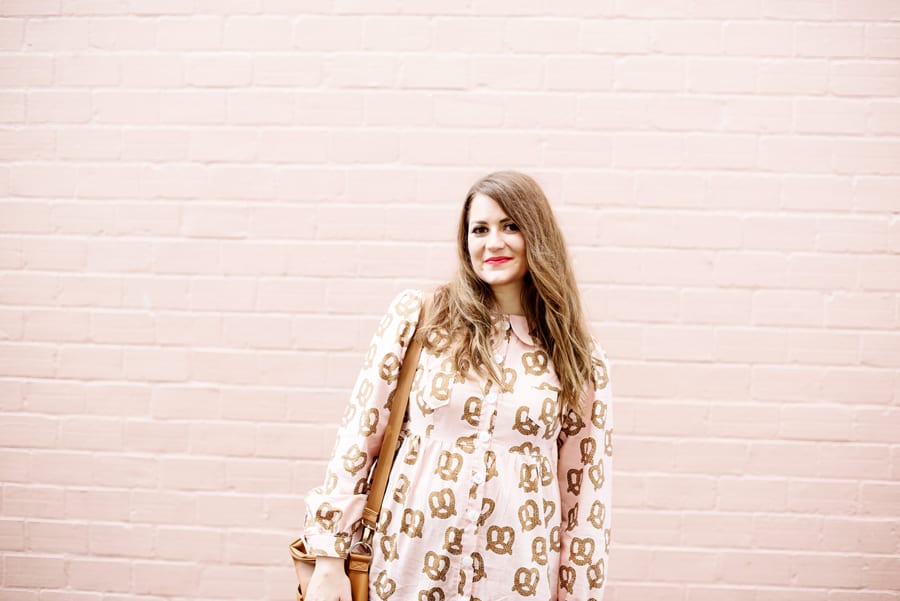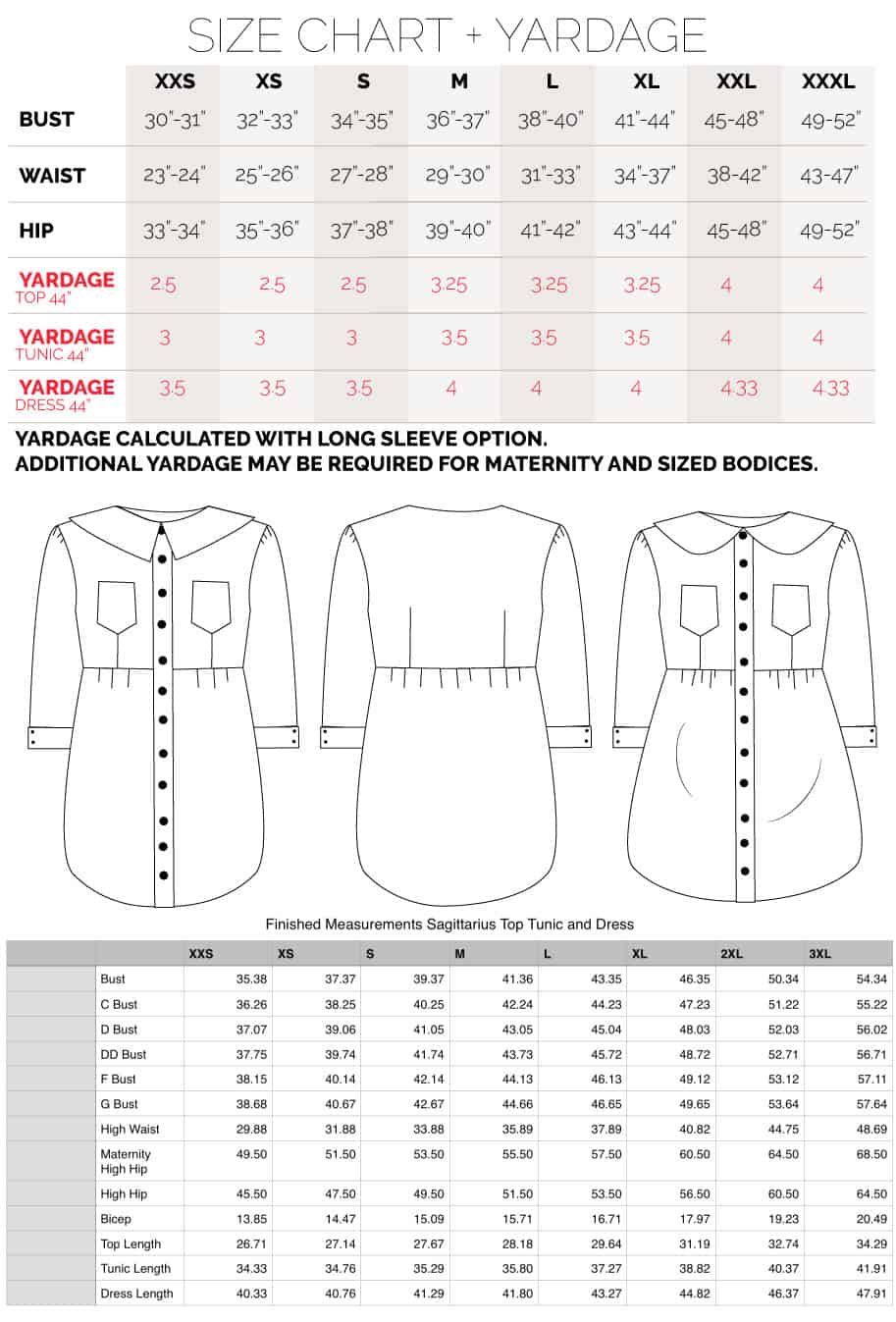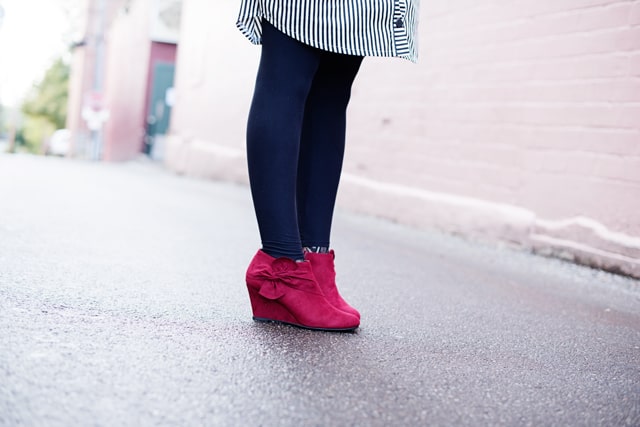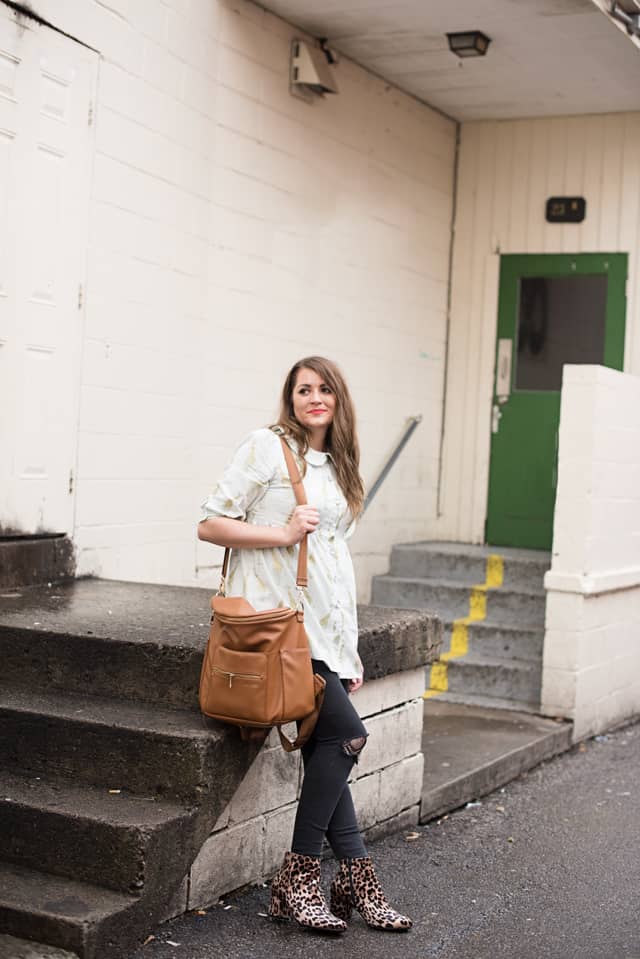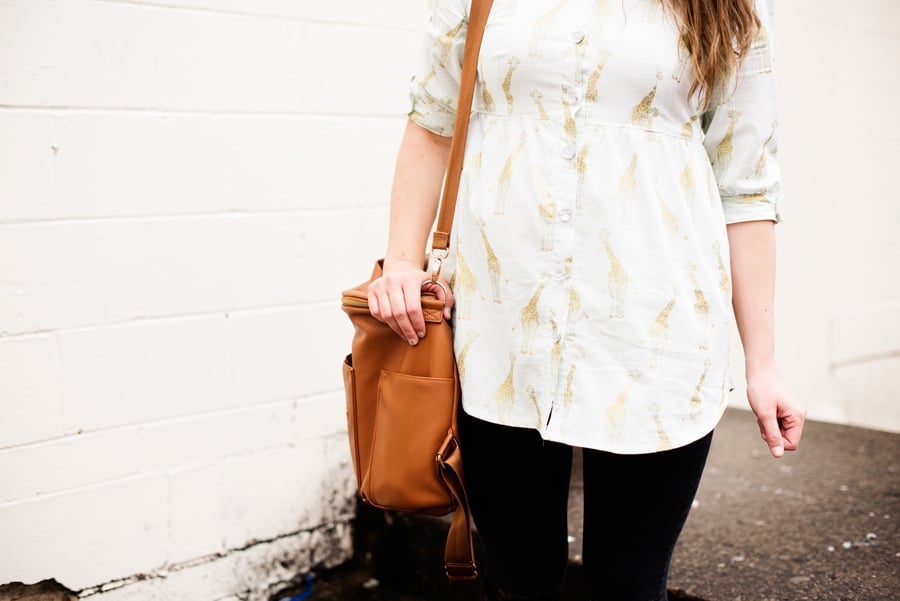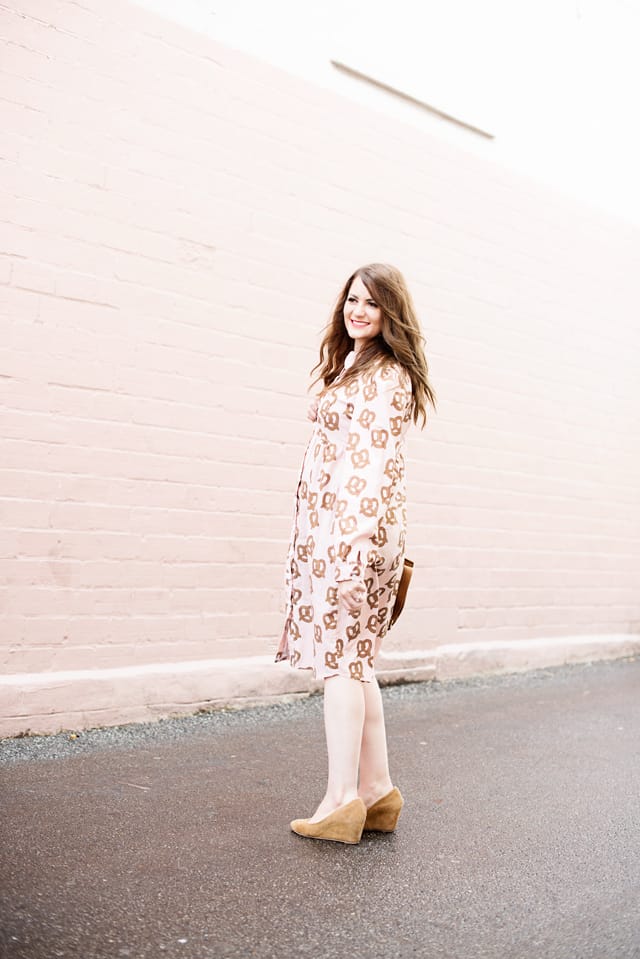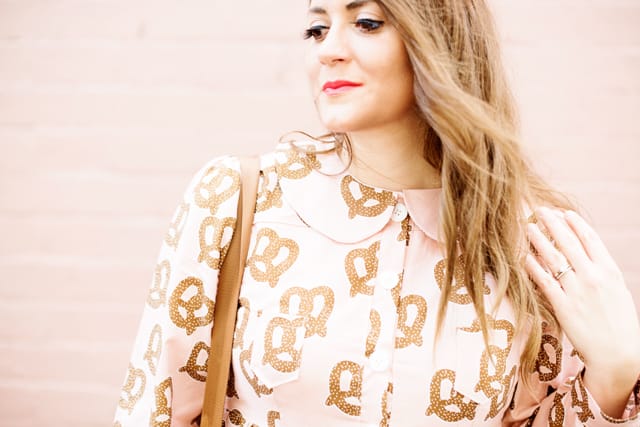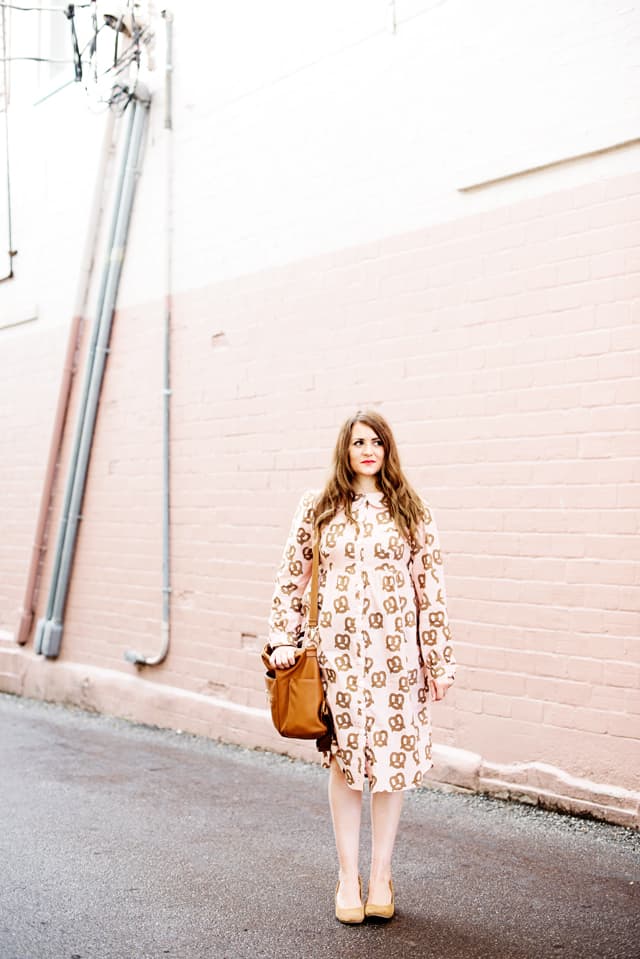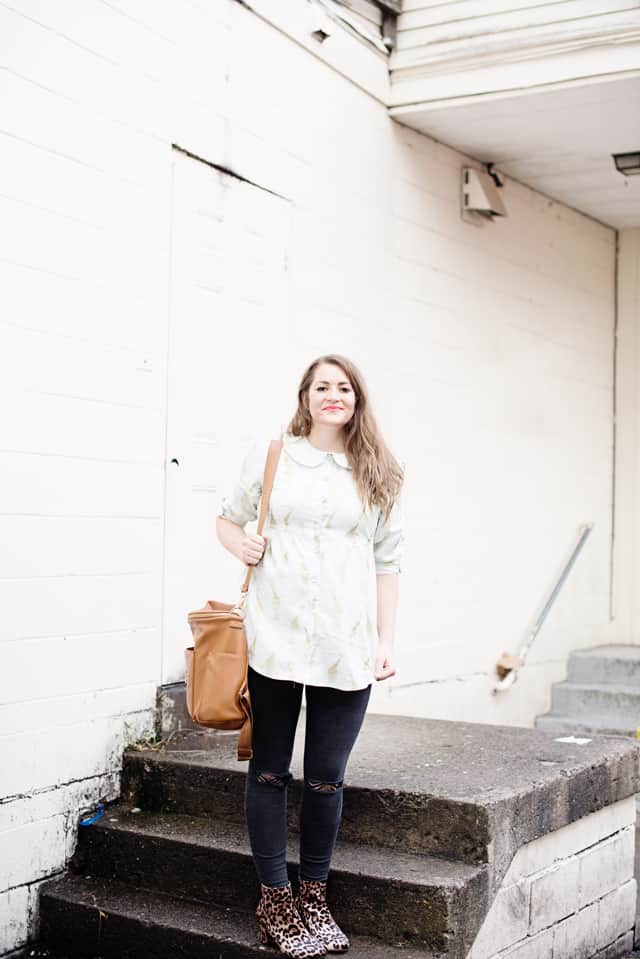 I have more versions of this to show you coming up including a hack or two! And you can also join my Facebook Group to see tester photos!
SaveSave