Today is the tutorial day of the trouser refashion swap! We'll be posting pictures of the finished items on Monday. Here is everyone that is participating this time! (Check out the button-up refashion swap from a few months ago)

I made this skirt from an old pair of pants and some new piping. I've been obsessed with piping since I discovered the welting foot. 

I sewed this for Kelli, who is also growing a baby! So the elastic waist was a must. I wanted the skirt to be simple with a little punch of exciting at the bottom. I used 3 rows of piping to give it that. 

There are also pink pockets and it is fully lined with a little faux-crinoline to give it some shape. The piping is really sturdy and pretty much dictates how the skirt drapes, so the crinoline helps give the rest of the skirt more shape.




Here's the tutorial!

Materials:
-one old pair of pants, the bigger the better
-stretchy knit
-3 colors of piping
-contrasting cotton for pockets
-voile and netting for lining

First cute your stretchy knit into the waistband. It should be about 8″ tall and as wide as your waist measurement.
 Fold it in half, serge the bottom edge and then sew the side seam together. Finish that edge with a serger.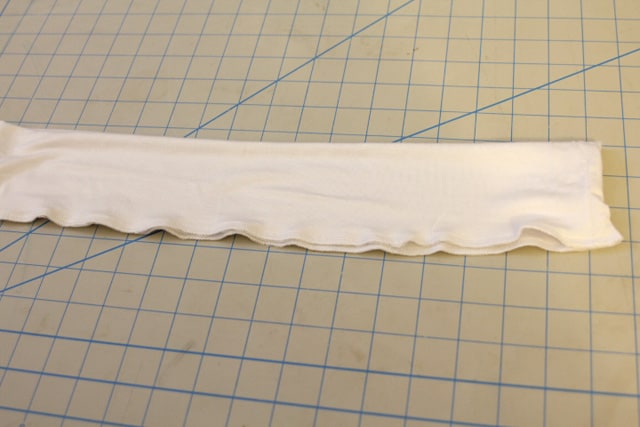 Lay it out underneath the waistband and measure down at an angle. Cut the skirt to the length you want, adding 1/2″ for the side seam allowance and 1/2″ for the bottom edge hem.
 Insert pockets. For a tutorial (with free pocket pattern piece) click here.
 And fold it up 1/2″ and press.
 Make or prepare your three rows of piping. I'm using 1/4″ piping in white, light pink and pink.
 Sew them together. The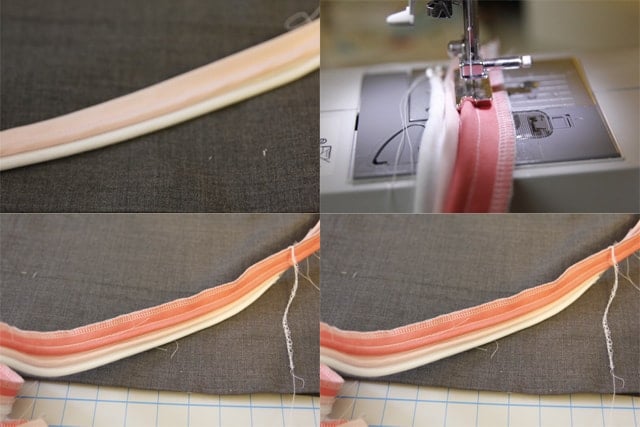 Then attach the piping to the bottom edge of the skirt.

Lining:
Cut the viole with the same pattern as the skirt piece (just measure the skirt) but only half the length. Sew up the side seams and finish the bottom edge.
 FGather the netting and add it to the bottom of the lining piece. 
Sew the lining and skirt together, right sides together with the waistband in the middle. This will give it a nice clean finish on the inside.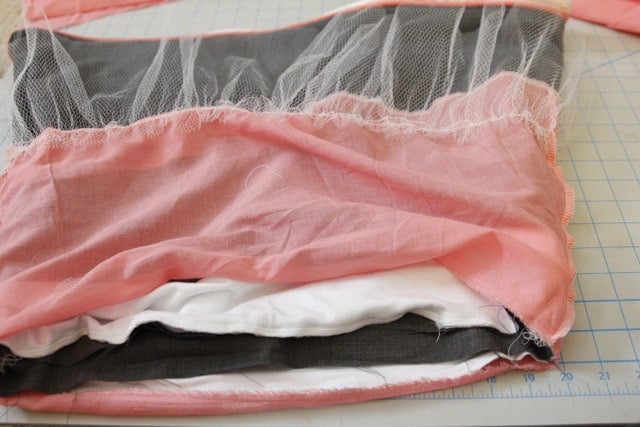 I made a little sticker with CAMEO sticker paper for the package. 

This skirt is on it's way to Kelli and next week she will be modeling this skirt on her blog! I hope she likes it!