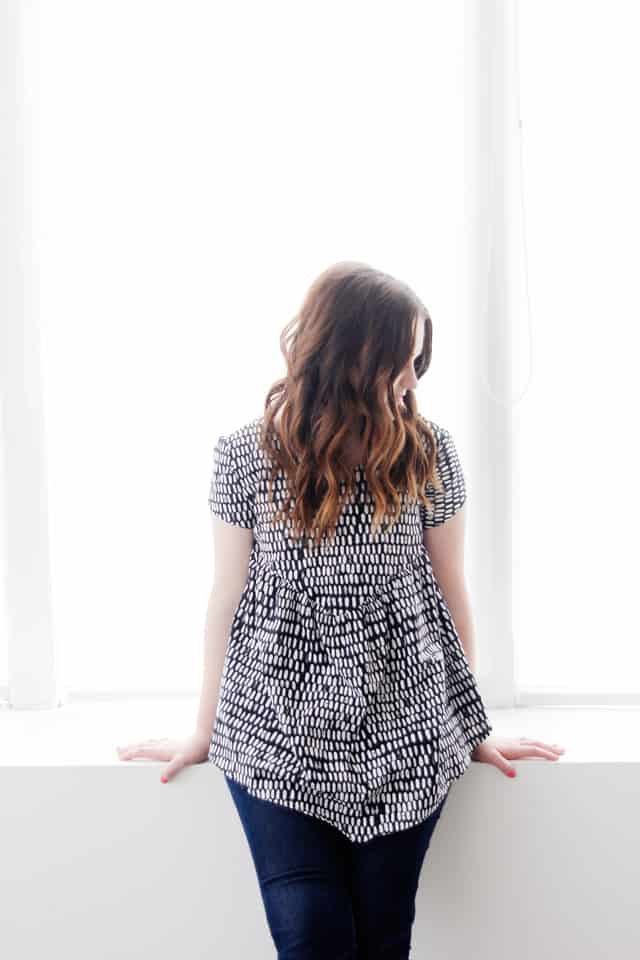 Some more inspiration for your Soho blouses! This SOHO is made in Dear Stella cotton, the print is called Shadowbox Teeth Geo.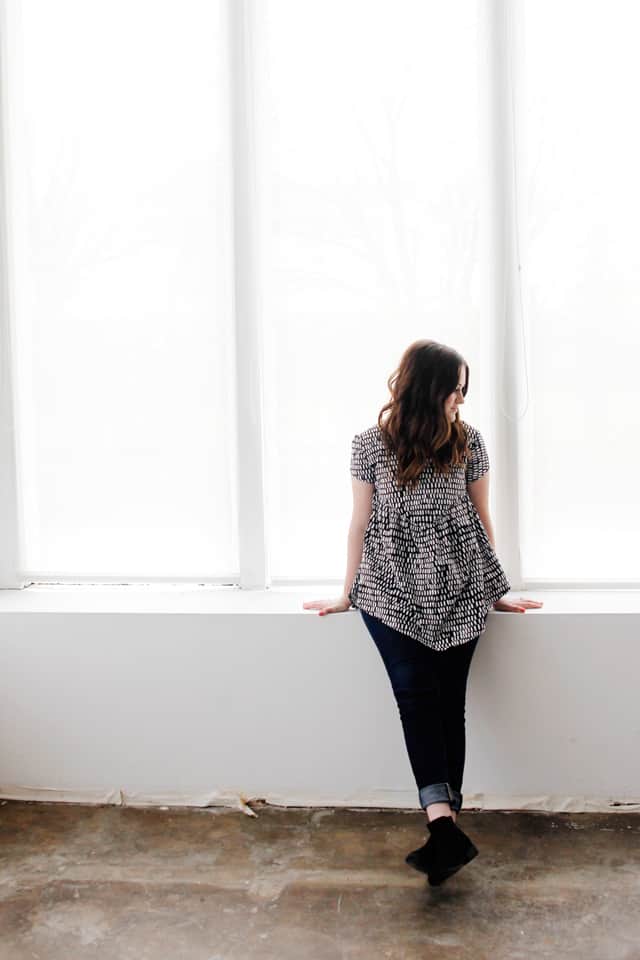 Normally I don't recommend quilting cotton for the Soho Blouse, but this fabric has more drape than average quilting cotton. I think it worked pretty well!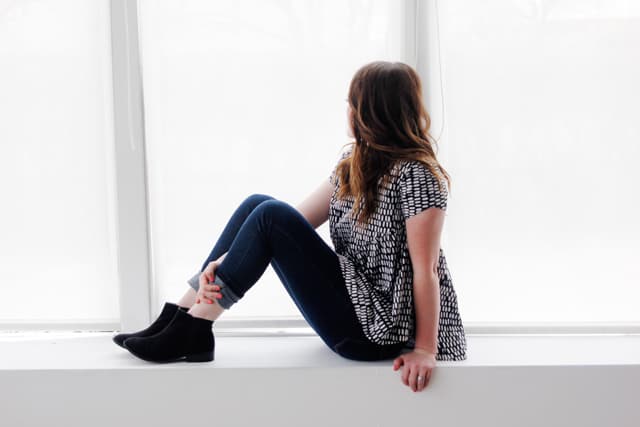 I pulled in a model for this one, though I will model one for you next week, so you can see how it works for maternity, too!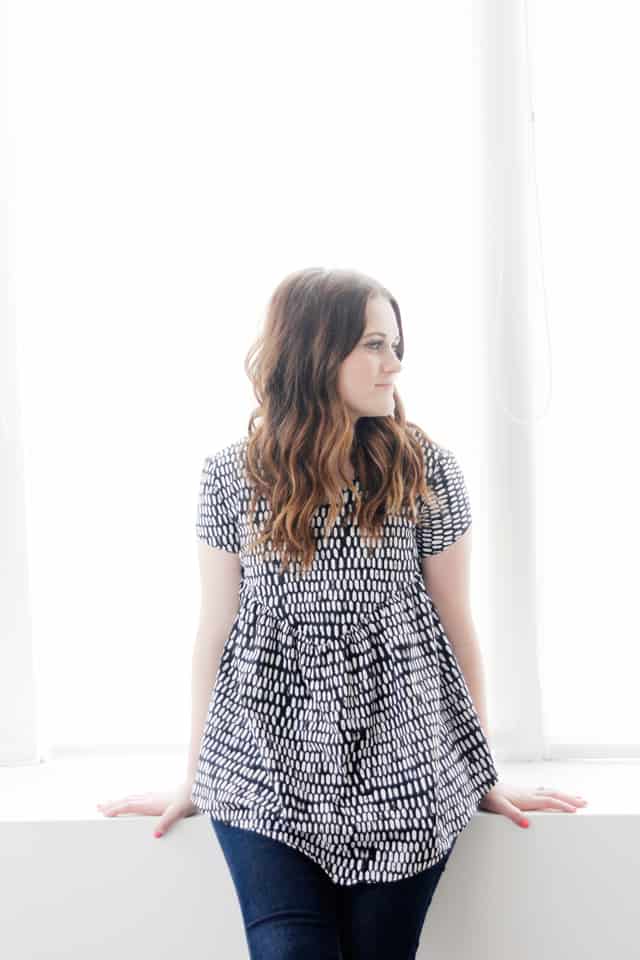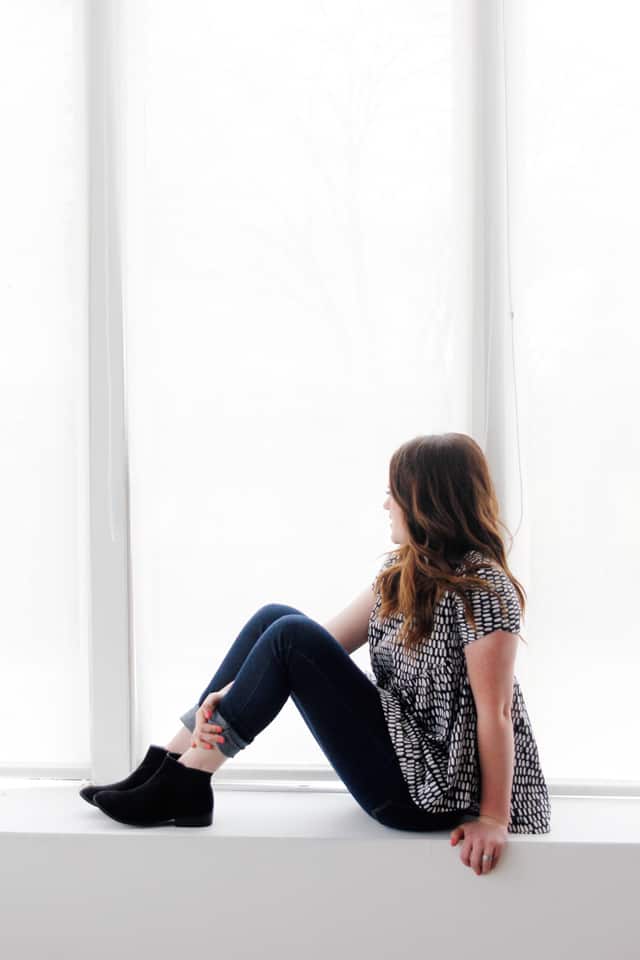 Here are the rest of the SOHO-along posts!
–Manhattan Blouse Hack + KAMsnap tutorial
–LOOKBOOK: Colorblocked Manhattans + Bonnets
–Photographed Manhattan Blouse Tutorial
–Manhattan Doll Pattern Photos
–Fabric Selection
–SOHO-along Calendar
And keep adding your entries to the $2500 BabyLock Sewing Machine Giveaway!