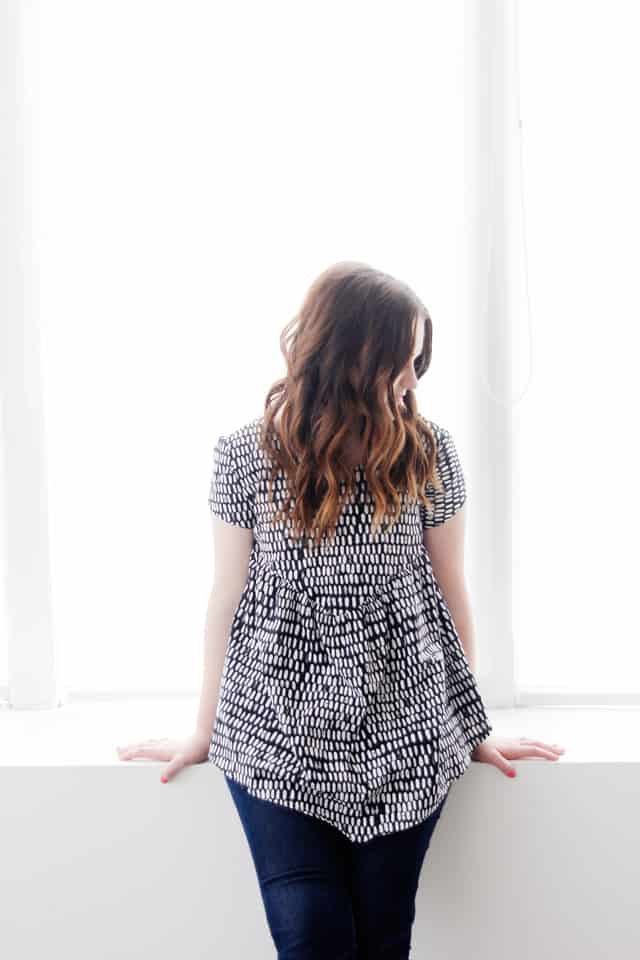 Some more inspiration for your Soho blouses! This SOHO Blouse is made in Dear Stella cotton, the print is called Shadowbox Teeth Geo.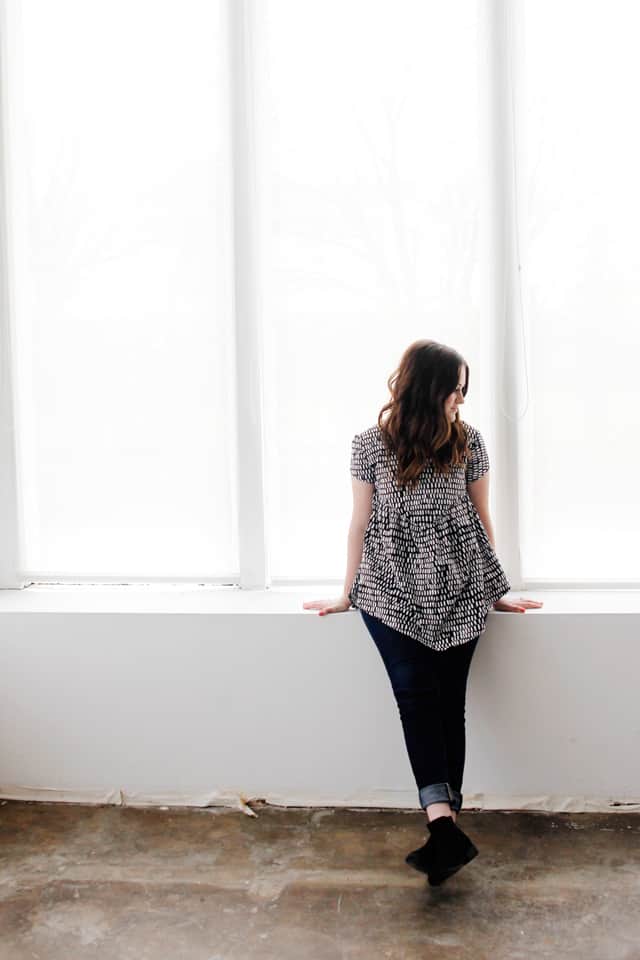 Normally I don't recommend quilting cotton for the Soho Blouse, but this fabric has more drape than average quilting cotton. I think it worked pretty well!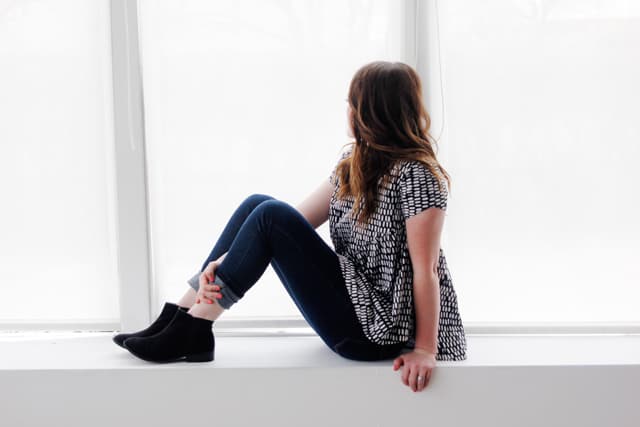 I pulled in a model for this one, though I will model one for you next week, so you can see how it works for maternity, too!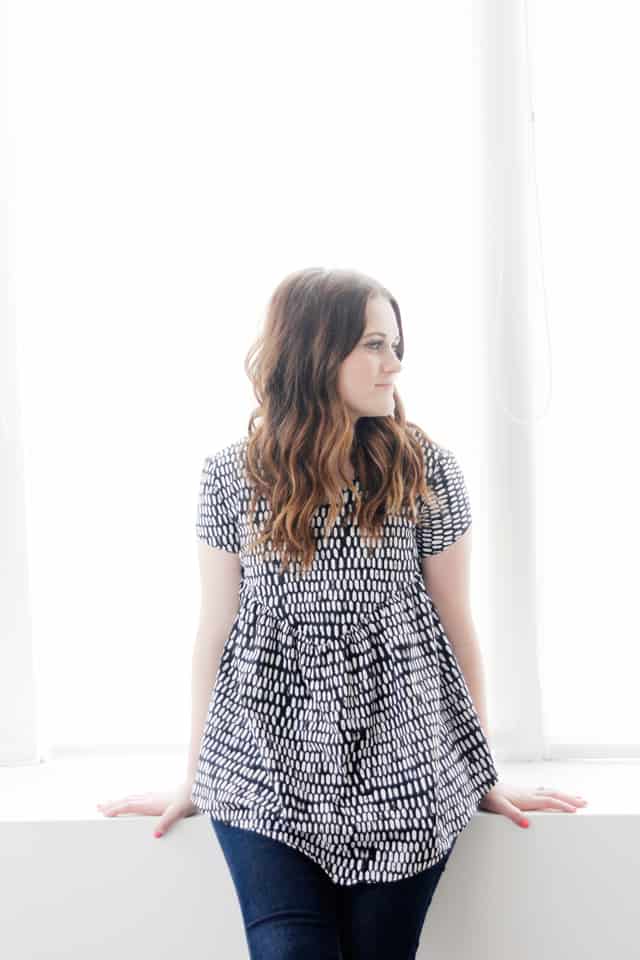 About the SoHo Blouse
The SOHO blouse is a bohemian style gathered top with an angled yoke and sleeves. Perfect in lightweight fabrics for hot summer days! Two hem options and little side pockets! Get the SoHo Blouse here in the shop!
Sizes: XXS, XS, S, M, L, XL
Two hem options: angled or straight
Angled V neck in front and back
No closures required!
Includes instructions for a simple FBA
Angled cap sleeve
Easily length to a dress!
Simple construction
For confident beginners to intermediate sewers
34 page PDF file with full size pattern and illustrated instructions
SoHo Recommended Fabric

This pattern is designed for lightweight woven fabrics. Recommend are voile, double gauze, lawn, chiffon, lace, and other lightweights. Use any light or medium weight fabric for the yoke including linen, cotton, chambray, etc. Knits are not recommended for the yoke.
Yardage Requirements, 44″ bolt
XXS: 2.5
XS: 2.5
S: 2.5
M 2.5
L: 3
XL: 3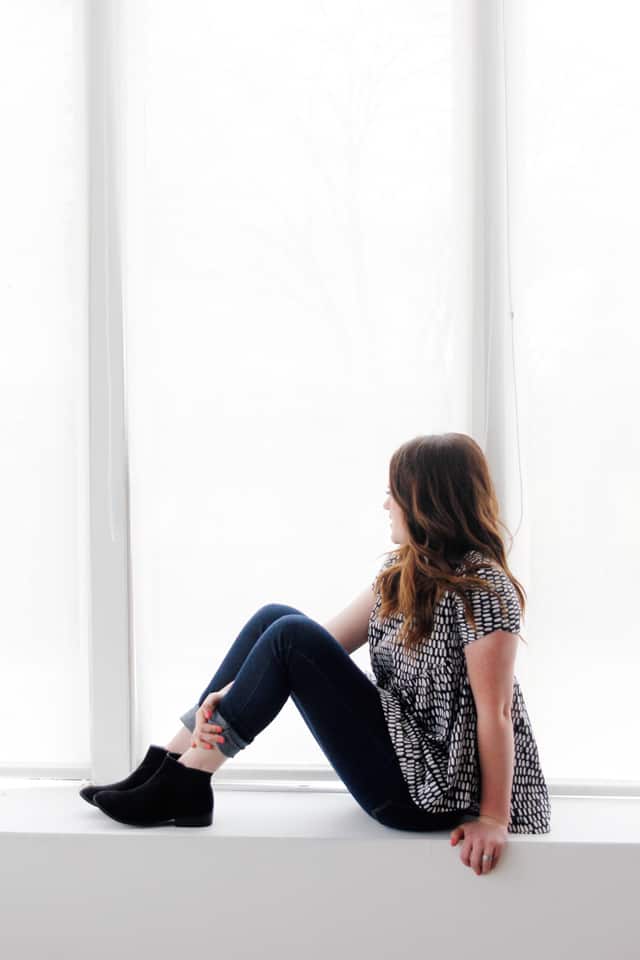 Here are the rest of the SOHO-along posts!
–Manhattan Blouse Hack + KAMsnap tutorial
–LOOKBOOK: Colorblocked Manhattans + Bonnets
–Photographed Manhattan Blouse Tutorial
–Manhattan Doll Pattern Photos
–Fabric Selection
–SOHO-along Calendar