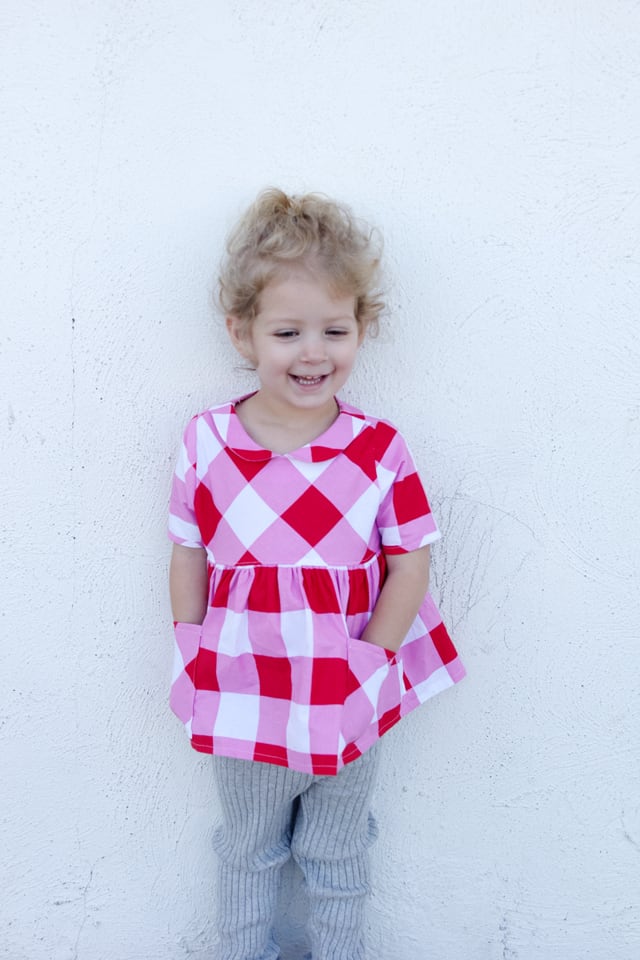 The Gold Collar Girl Pattern in sizes 18M to 10 is here! This pattern is based off of my little Gold Collar Girl outfit that I sewed up over 2 years ago! It has a button-up back, a sweet peter pan collar, gathered skirt and 2 big pockets! You can mix and match fabrics, create a bodice yoked dress and more! So many fun options!
Here is the original outfit:
(Don't worry, the pattern in baby sizes is coming soon!)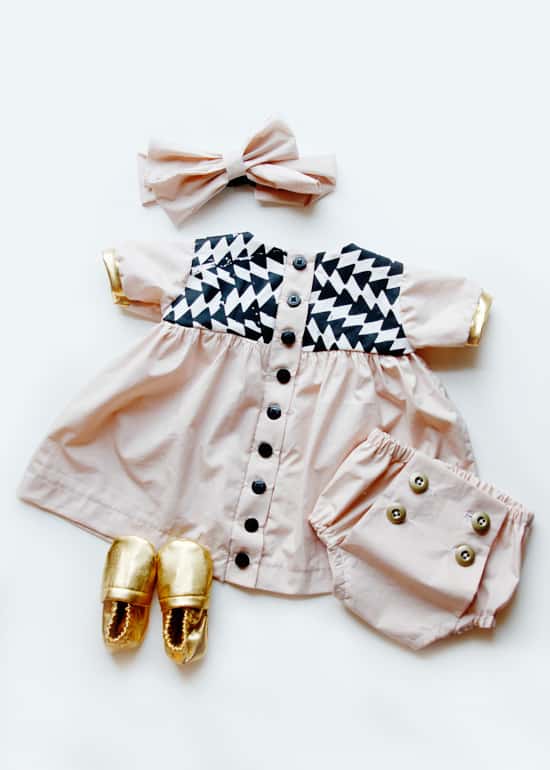 This amazing gingham check is perfect for a cute picnic top! It's been my favorite for weeks! I just love it! And the white little buttons on the back are a fun touch! It also proves that even though the pattern is called The Gold Collar Girl, you can use any color collar! You can read how it got that name here and download the free bloomer pattern here.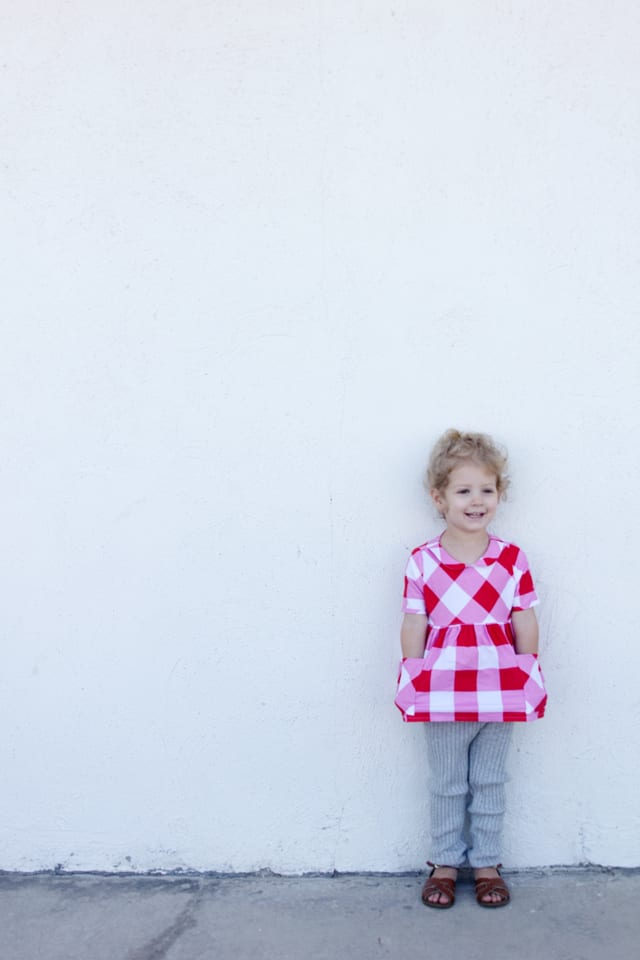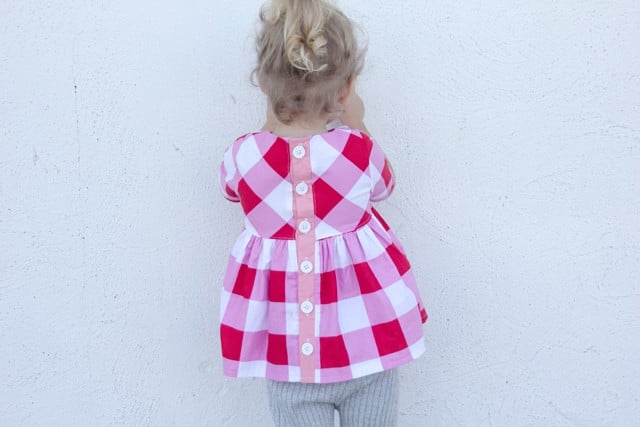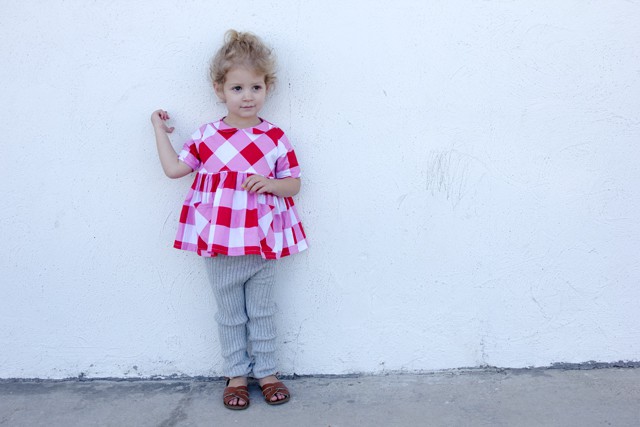 The dress version is perfect for holiday dresses! My daughter loves the pockets, which she called "POCKEETS!!" and usually fills them with toys pretty quickly.
This dress is made with a black and white stripe and a Cotton + Steel fabric. I had lots of fun mixing and matching these fabrics. It's like a circus dress but I think it works!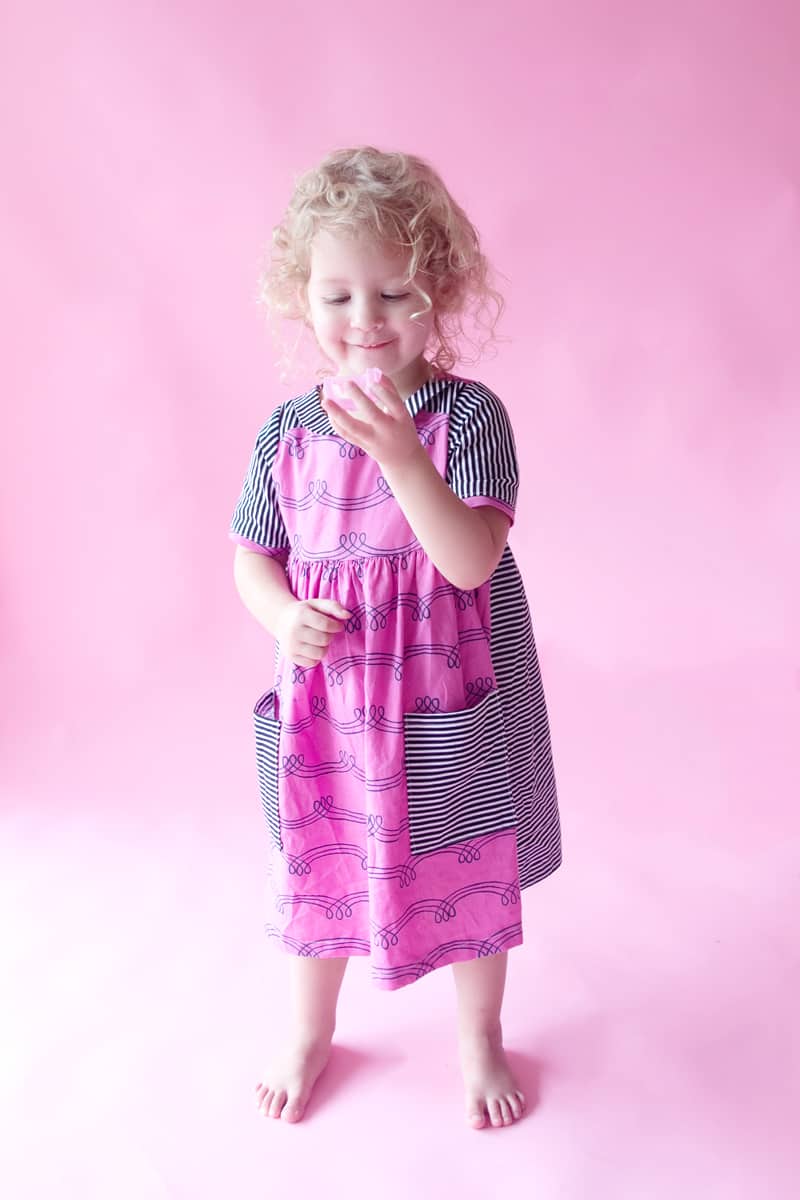 The buttons are a really light purple.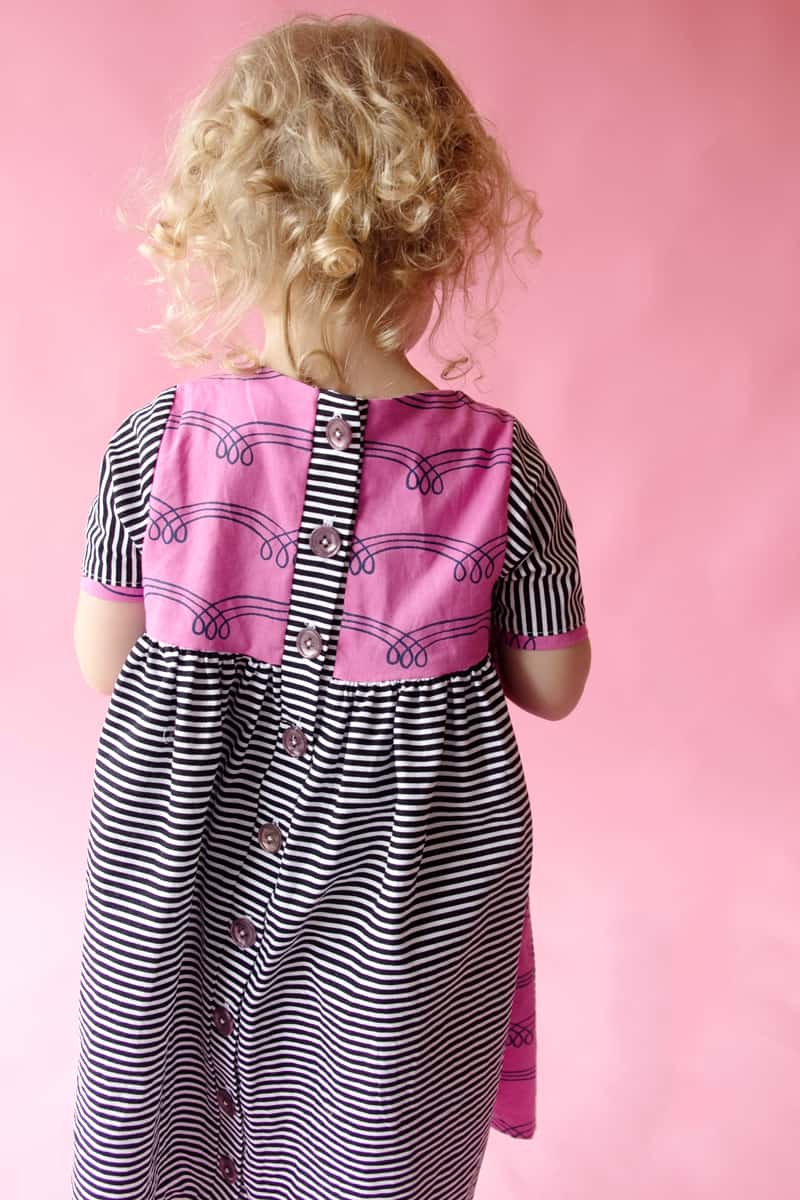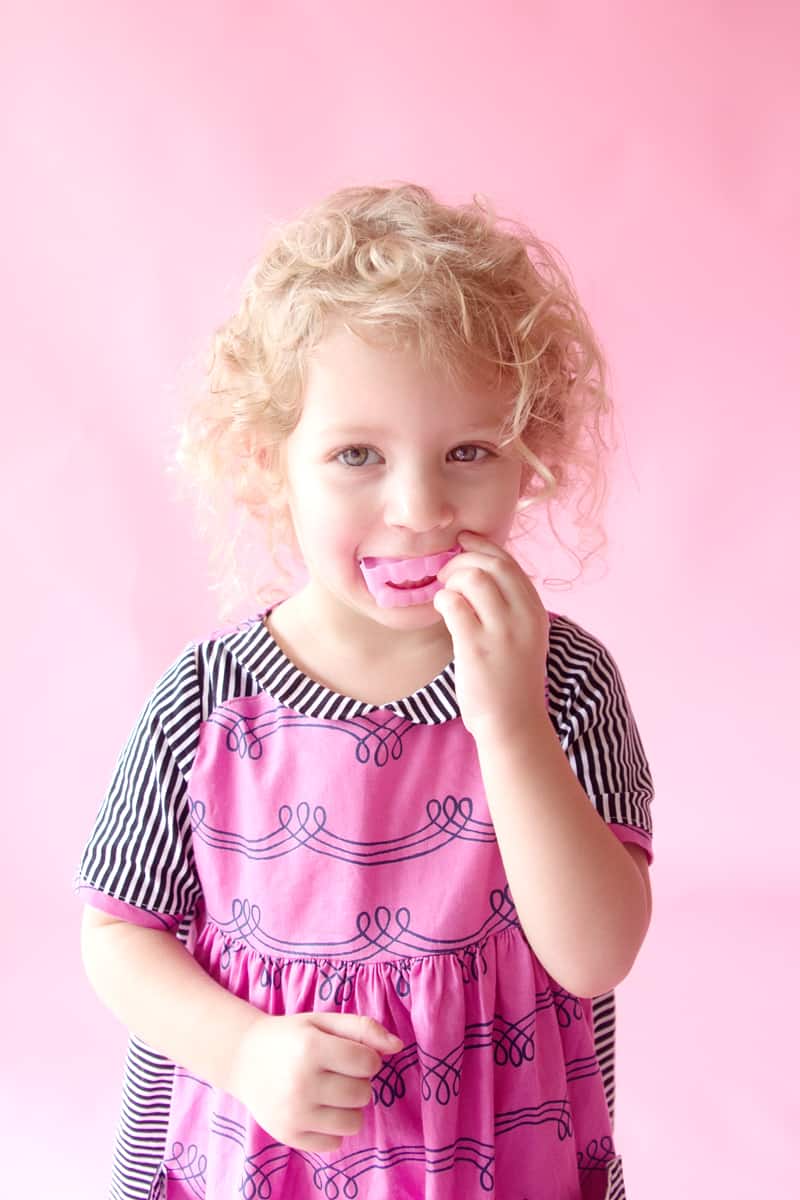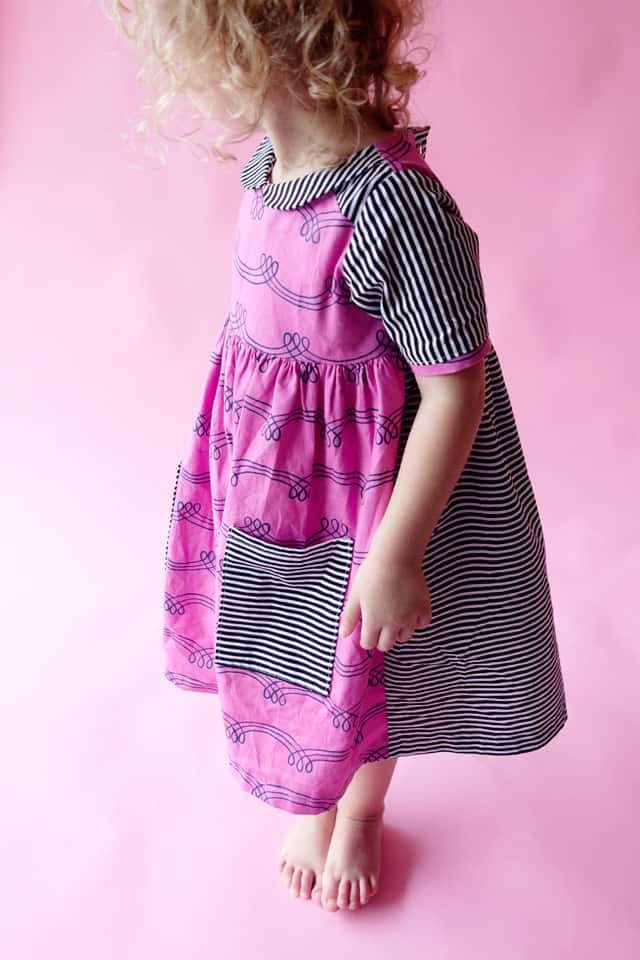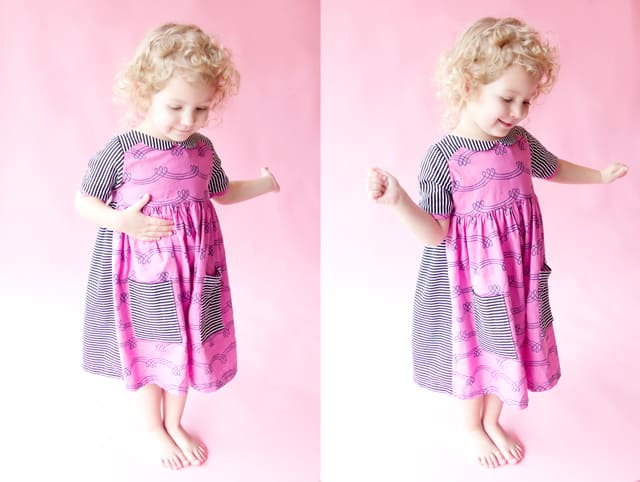 This is a size 4. My daughter is only 2 but she wears a 4. I probably could have used 3 length, but I like how it is a little bit longer!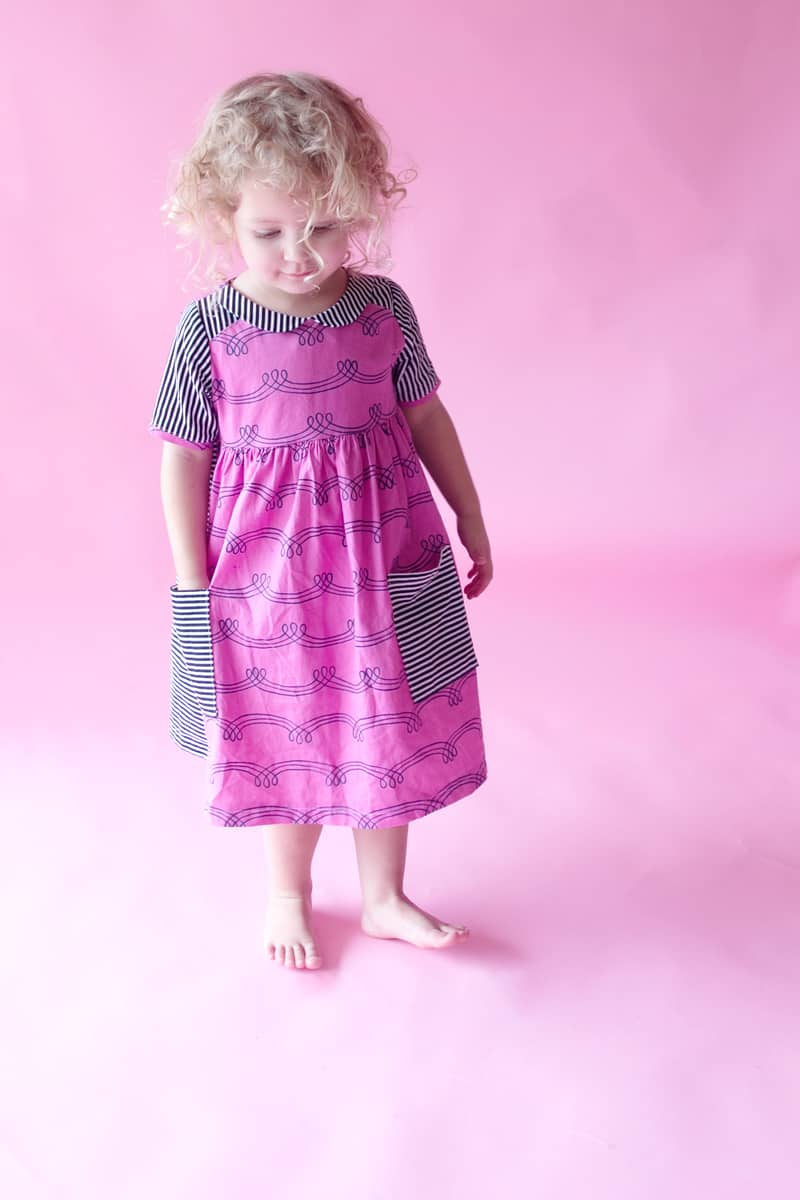 Anyways, the pattern is available in the shop for just $6 for release day only! Go snatch it up! (no code necessary)
There is also free shipping on Tees + Totes with code SHIPFREE this weekend only!