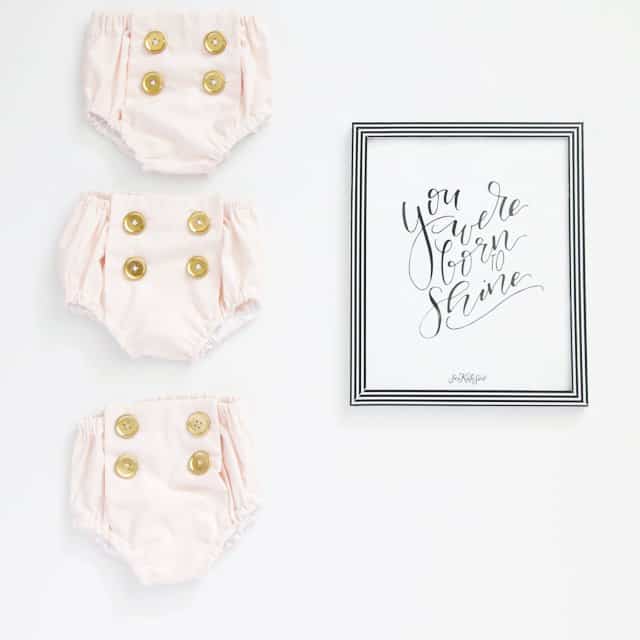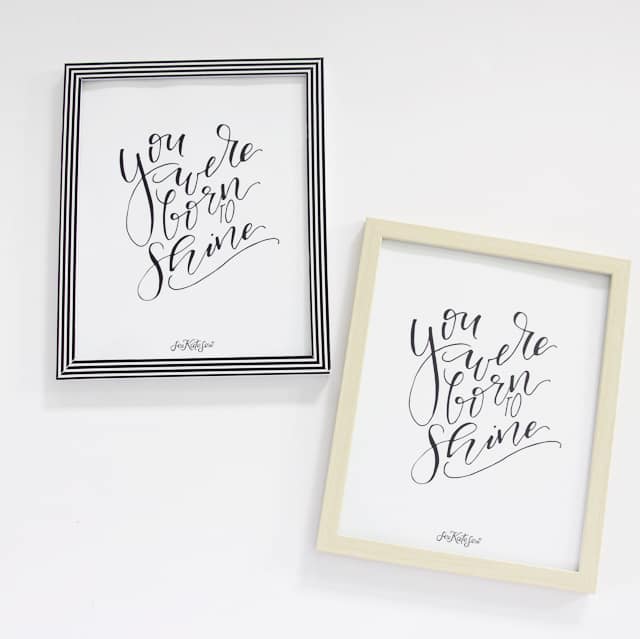 This is a free 8×10 printable that is great for a nursery or kids room! I wanted to have a little print to go along with the Gold Collar Girl Dress.
The name "Gold Collar Girl" came from the gold collar on the dress (obvious, right!) but I also played off the "white-collar" or "blue-collar" descriptions of working people. (And I guess there is a pink-collar, too, I didn't know that!) But anyways, the idea behind this printable is that, equipped with a gold-collar dress, this baby was born to shine. No one needs to be defined by a "collar" unless it is a gold one!
These are things I think about when I'm sewing, hah! I hope you like this free printable, designed by my friend Meredith! It is perfect for any kids room or nursery. Or maybe even a sewing room or bathroom! It prints out at 8.5″ by 11″ but you can size it down, too!
Check my instagram today (@seekatesew) for a quick tutorial for that striped frame!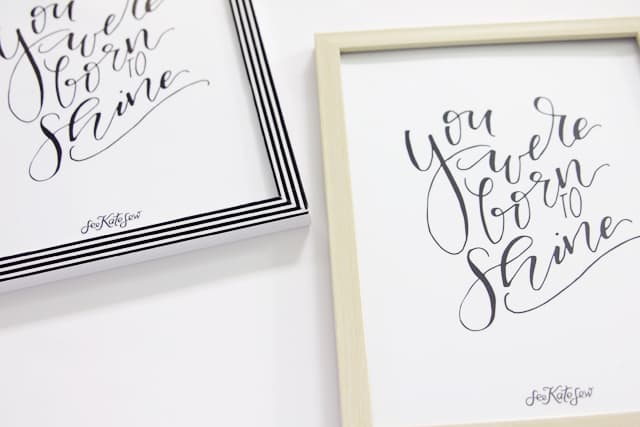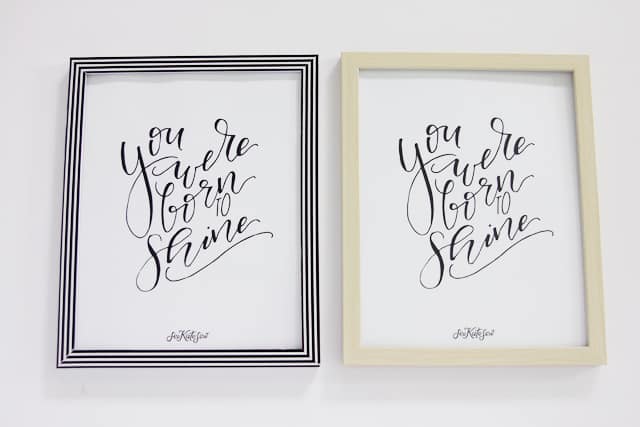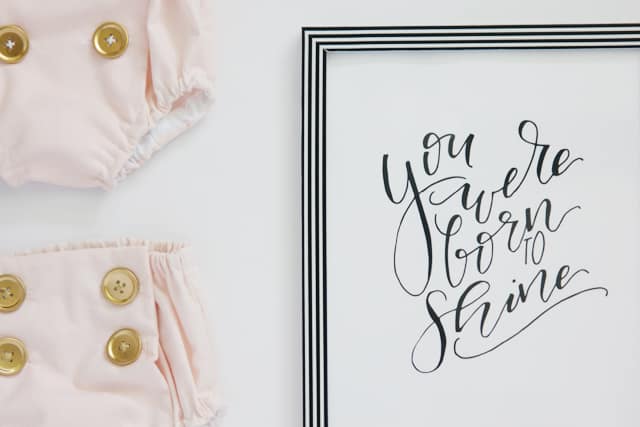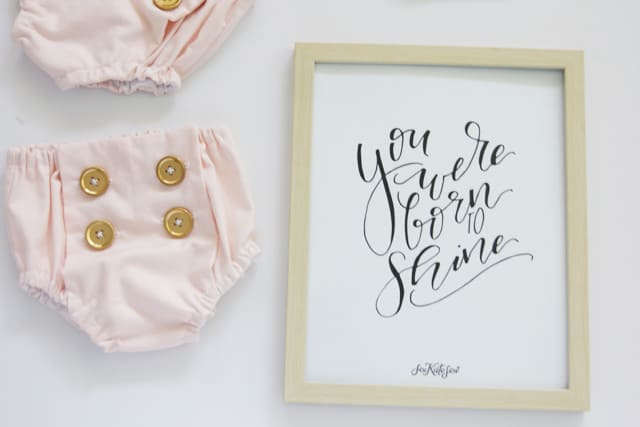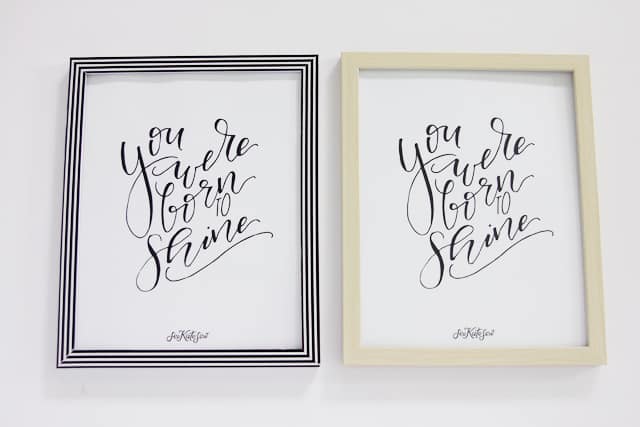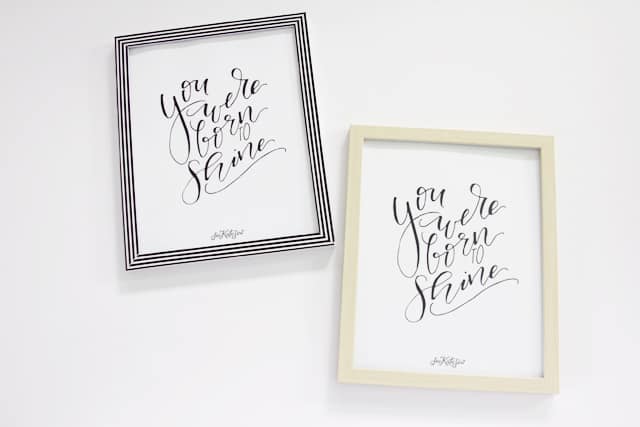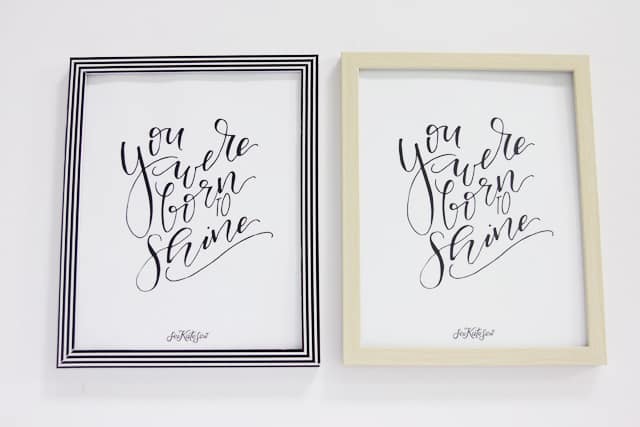 Dress tutorial coming up next!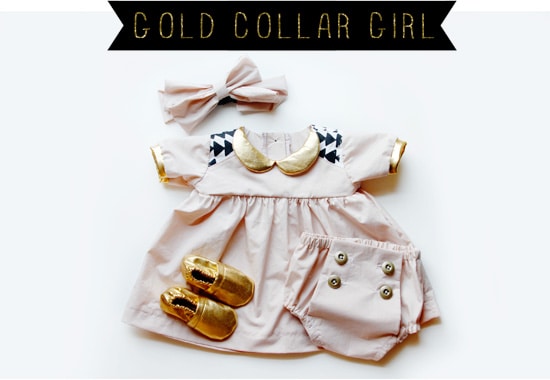 SaveSave