I'm excited to announce another Sew 4 Good project: heart pillows for breast cancer! This is a quick and easy project with a free heart pillow pattern! It's totally appropriate for Valentine's day, but patients need these all year round.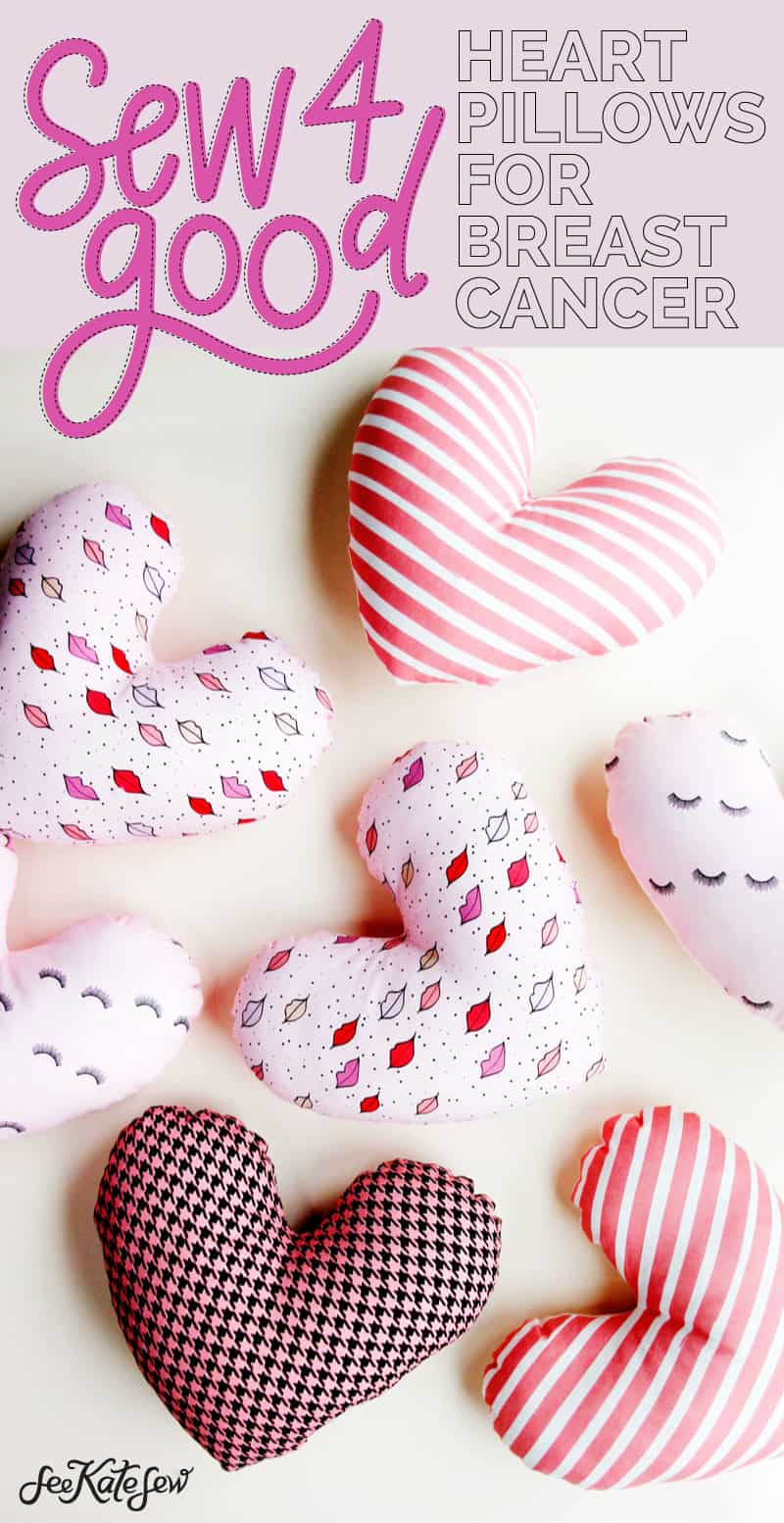 If you missed the first Sew 4 Good project, you can click here to read all about making headwraps for cancer patients. Every few months a new Sew 4 Good project will launch. These projects are ONGOING so you can make them whenever you have scraps or feel a pull to sew some good! View all the Sew 4 Good projects here!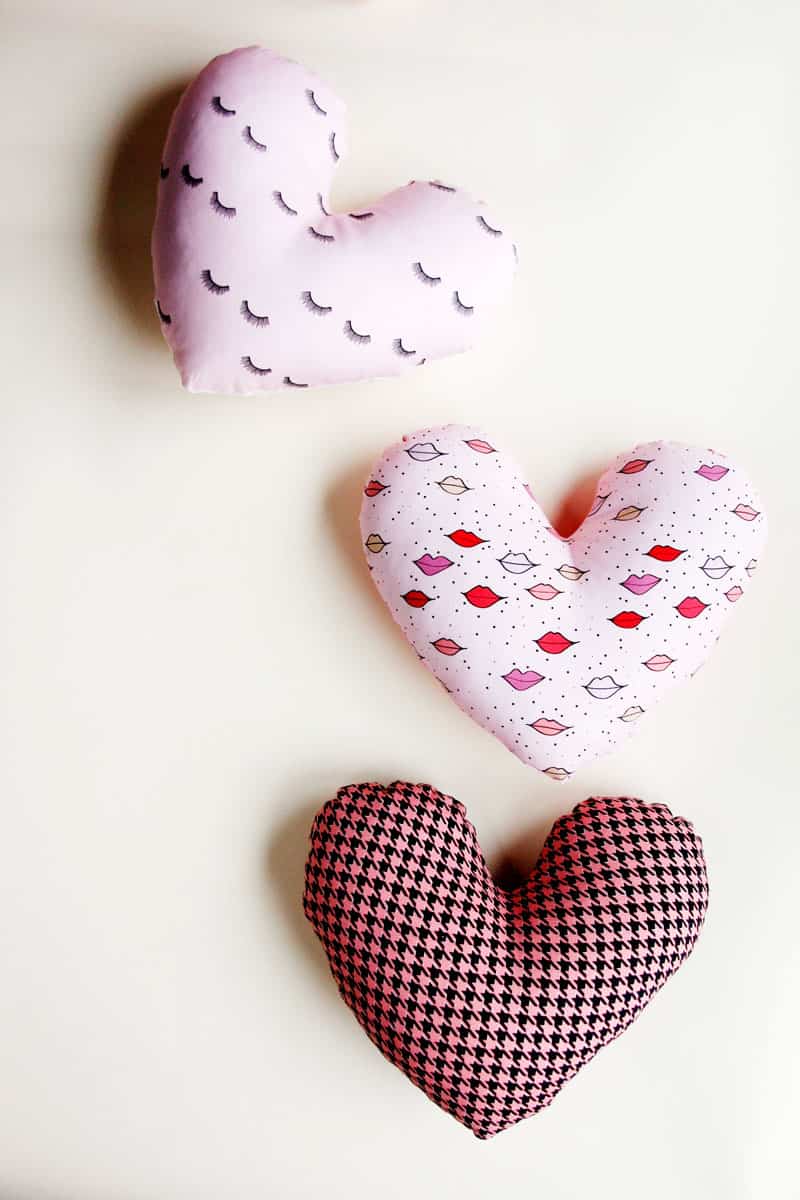 These small pillows help in breast cancer recovery. The heart shape is ideal for use as an underarm pillow to protect sensitive spots after a mastectomy or lump removal. It can also be used in the car to protect the chest from seatbelts.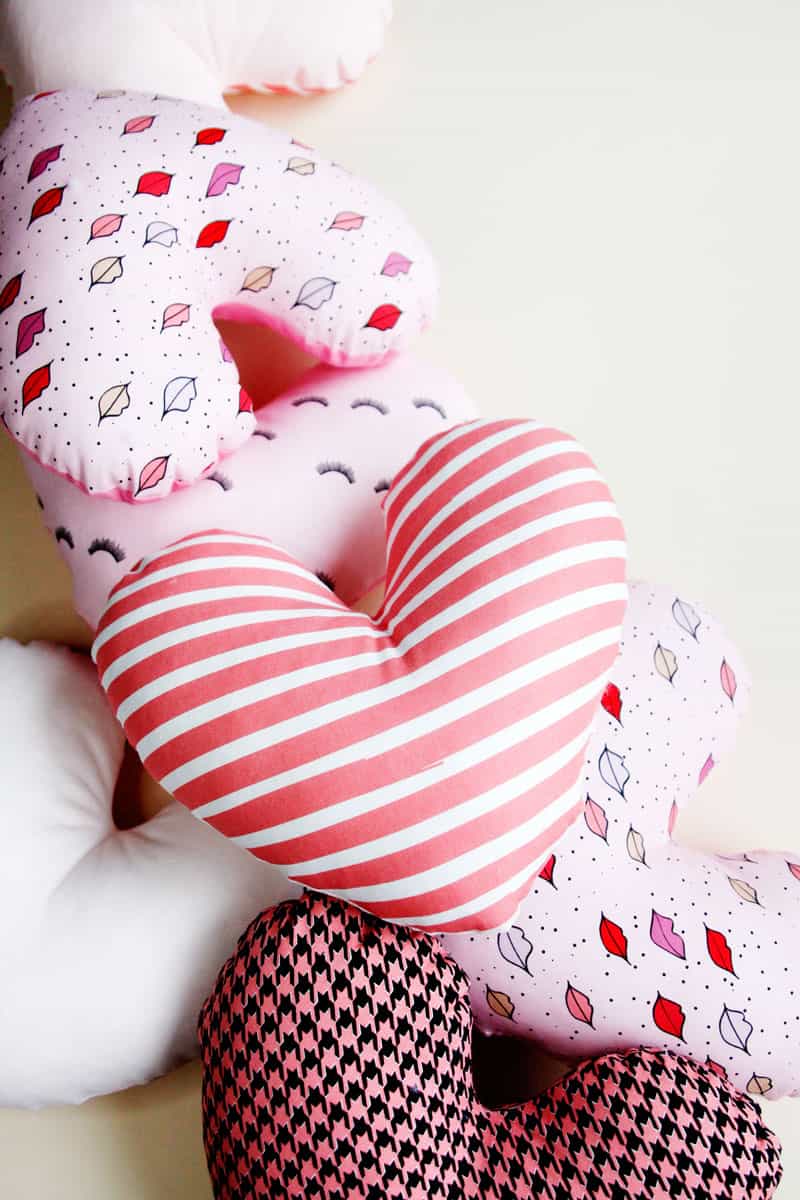 When I was calling around about donating head wraps, one of the hospitals I called told me they need about 60 pillows each month. So there is definitely a need for these!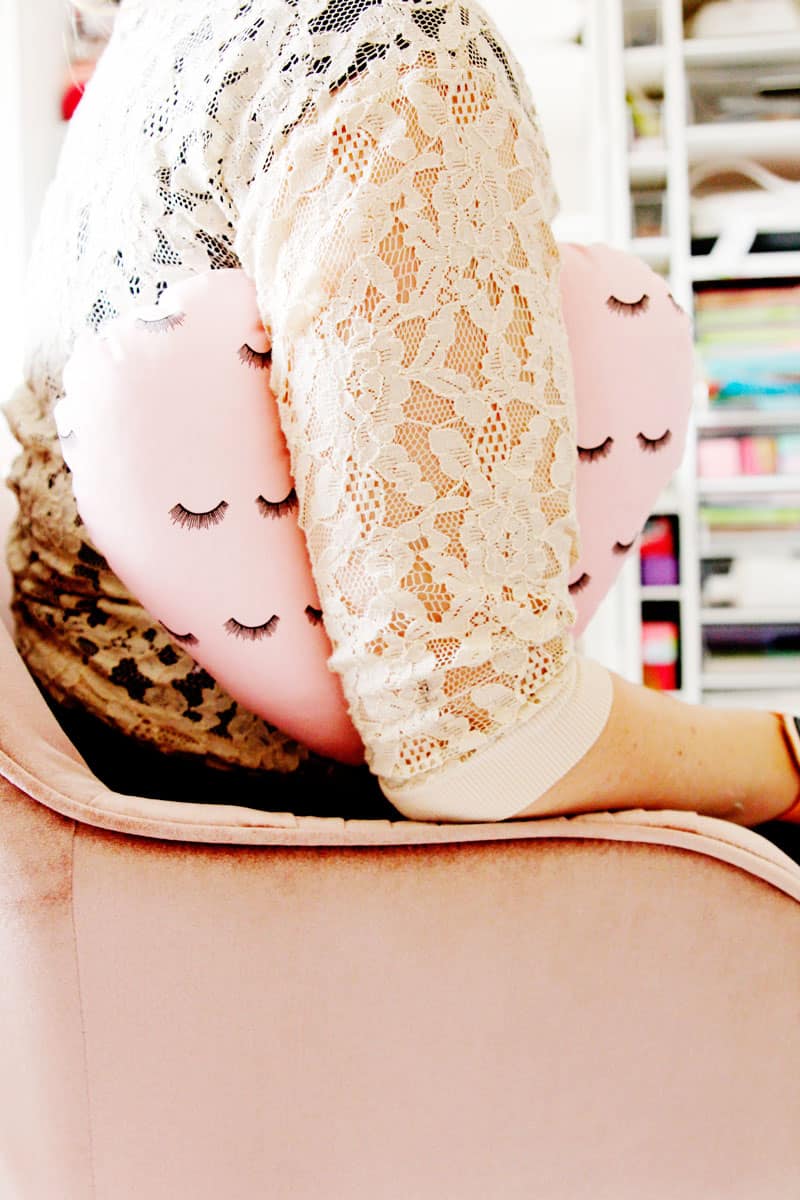 The breast cancer heart pillows require only a few supplies that you may already have on hand! And they are another great scrap buster.

Heart Pillow Materials List:
Cotton fabric
Fiber fill stuffing, I love Pellon cluster fill
needle and thread
Cardstock (or paper)
Free Pattern in 2 sizes, click below to download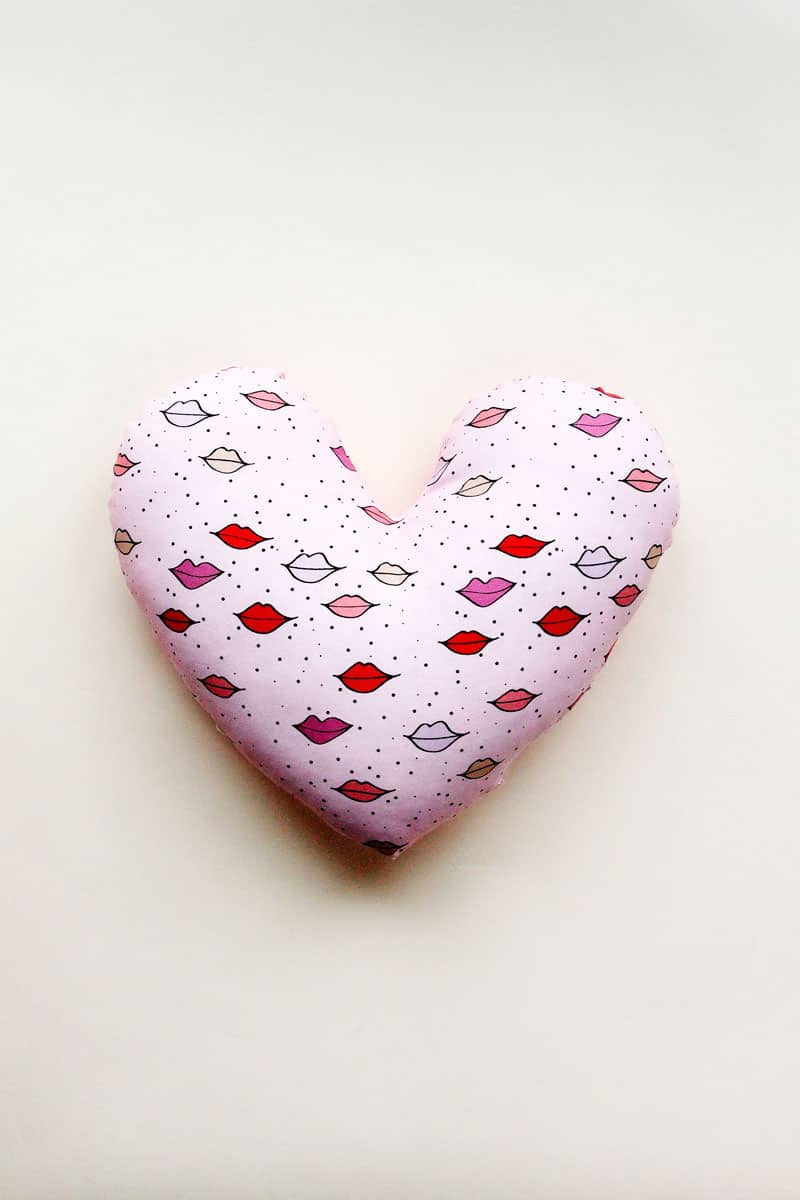 Breast Cancer Pillow Instructions: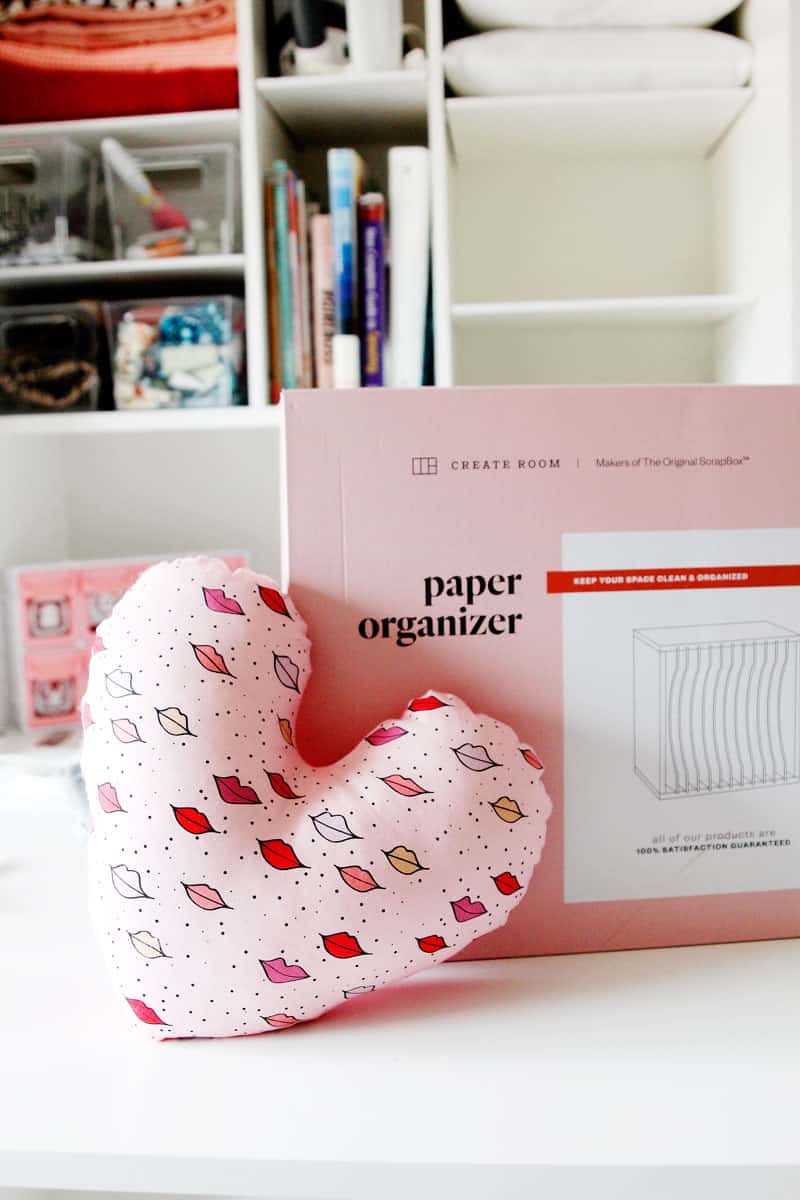 Print out the pattern pieces and tape them together along the dashed lines. Cardstock is recommended so you can use the template over and over again!
I just got a new accessory for my DreamBox and it's the perfect spot to keep patterns that I plan to use frequently! This is the Paper Organizer and it slips right into one of the shelves in the DreamBox! I also put in a bunch of my acrylic rulers and a few other flat-ish sewing supplies that I like to have at arm's reach! You can read more about the DreamBox here!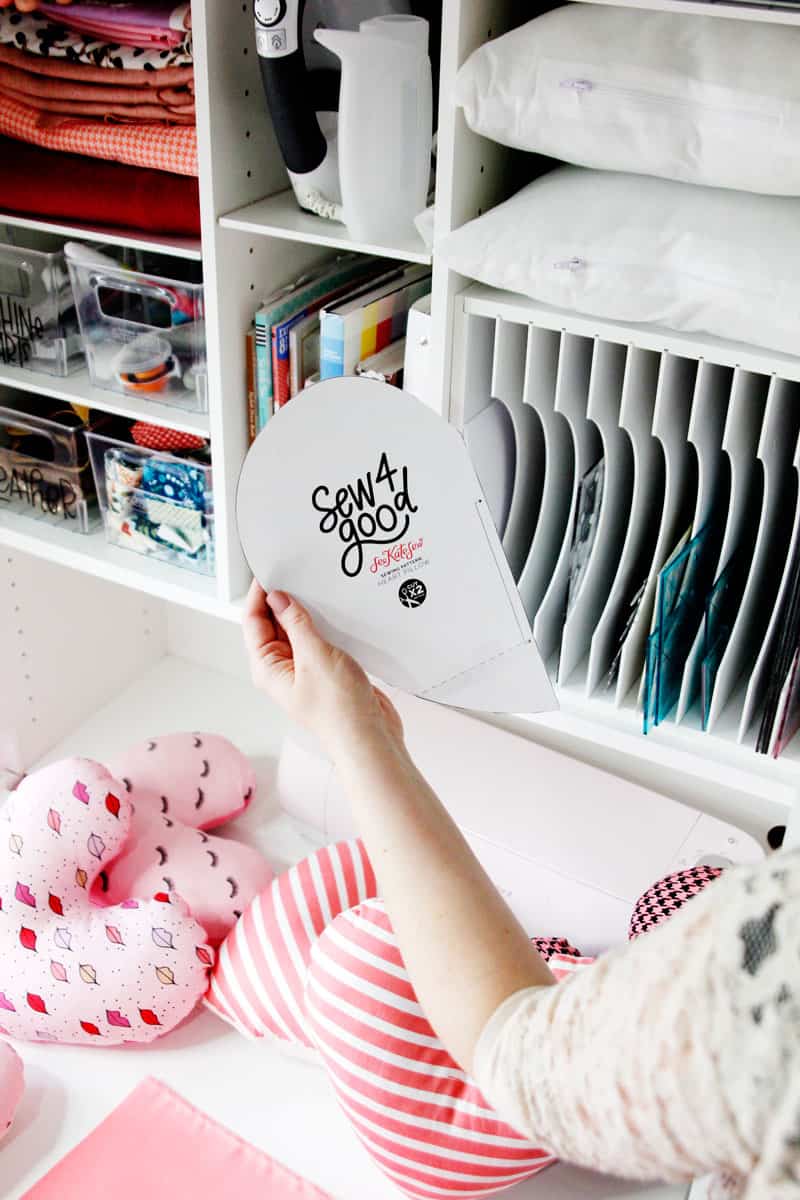 So I am going to keep this pattern right there so I can grab it whenever I have a scrap of fabric big enough for a heart pillow! I plan to do the same with the headwrap pattern and other patterns I use often!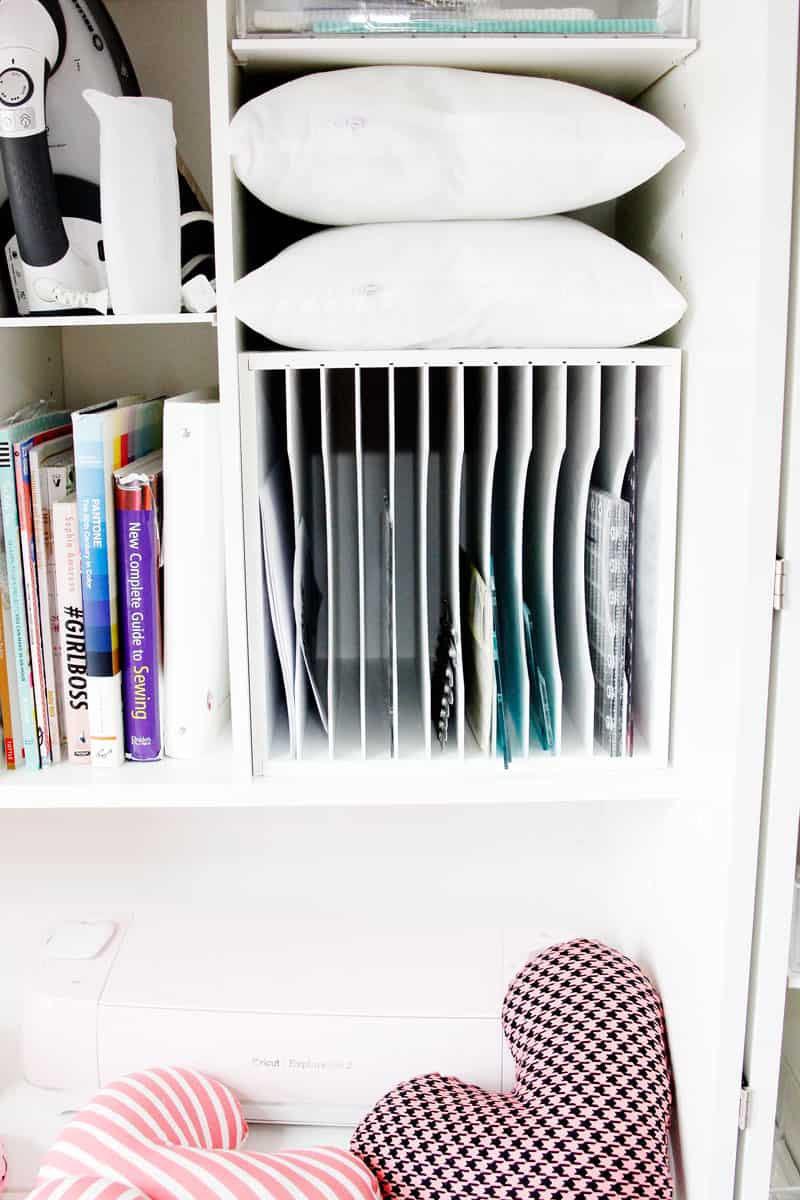 Tape the pattern together. The larger size requires 3 pages. If you are sending to my address below, use the larger size. Ask your local hospital what size they need if you are donating locally!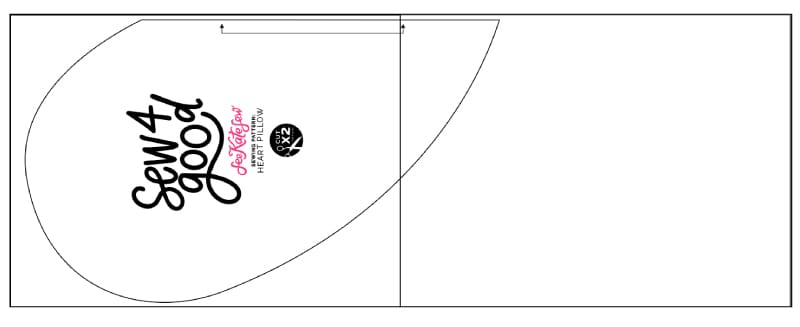 Cut out 2 heart pieces from fabric, on-the-fold.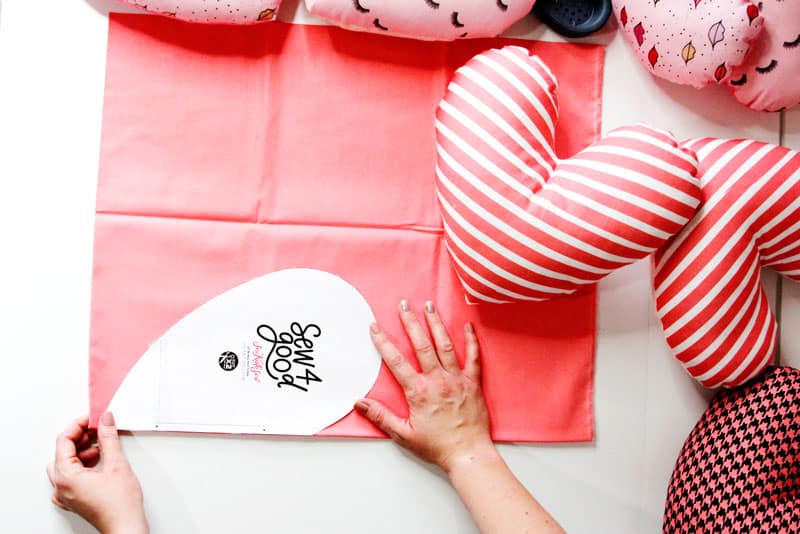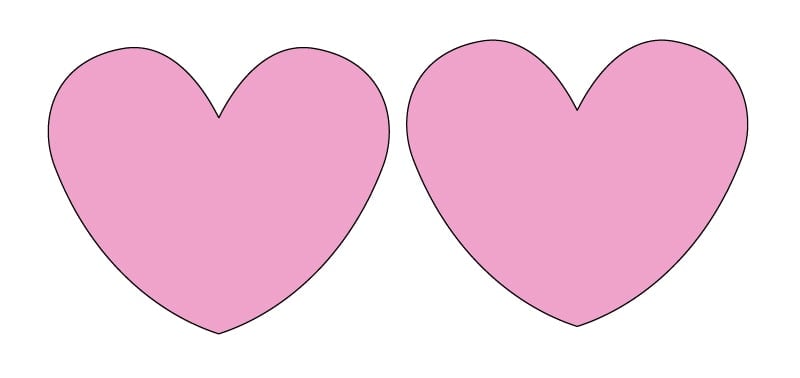 Stitch along the raw edge 3/8″ from the edges on one of the bottom corners. Repeat on the opposite side (so they match up when right sides are together). This stitching will be where you leave an opening when sewing and will help you ladder stitch the pillow closed when you're done.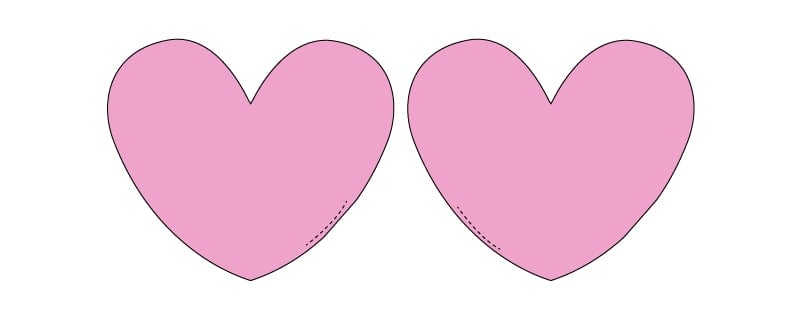 Sew heart together, starting at one side. Sew around, leaving a 2″ opening on one side.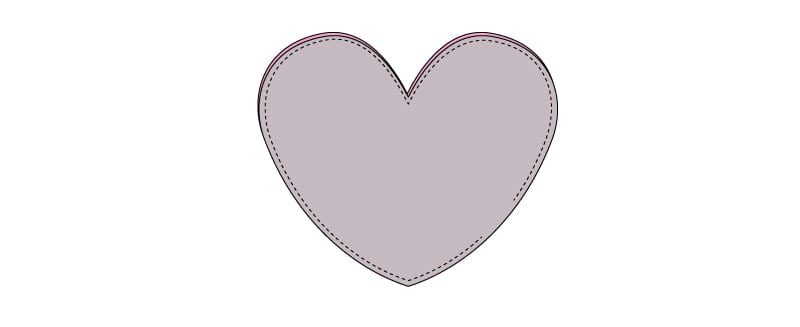 Clip the seam allowances around the curves.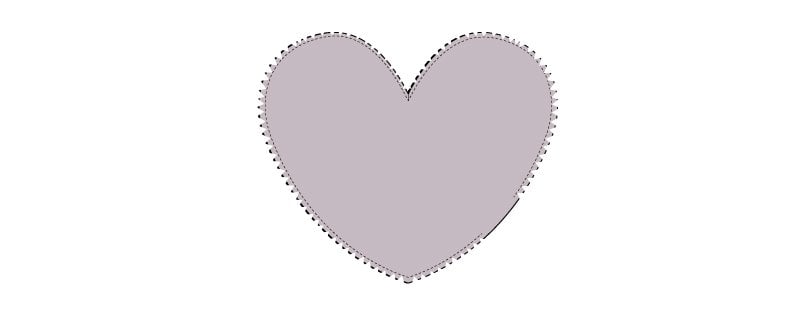 Turn the heart pillow right side out and press.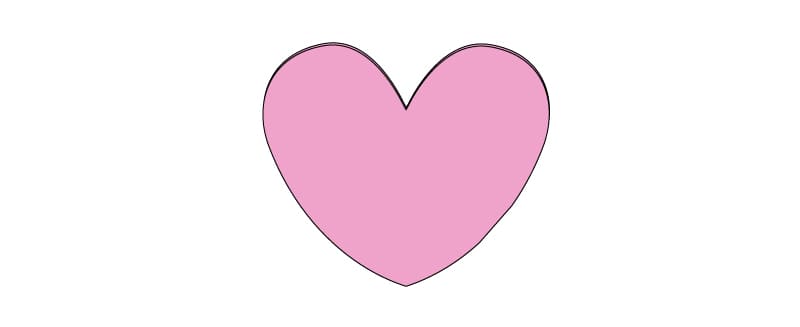 Stuff it full of stuffing. You want it full, but still soft, so don't overstuff.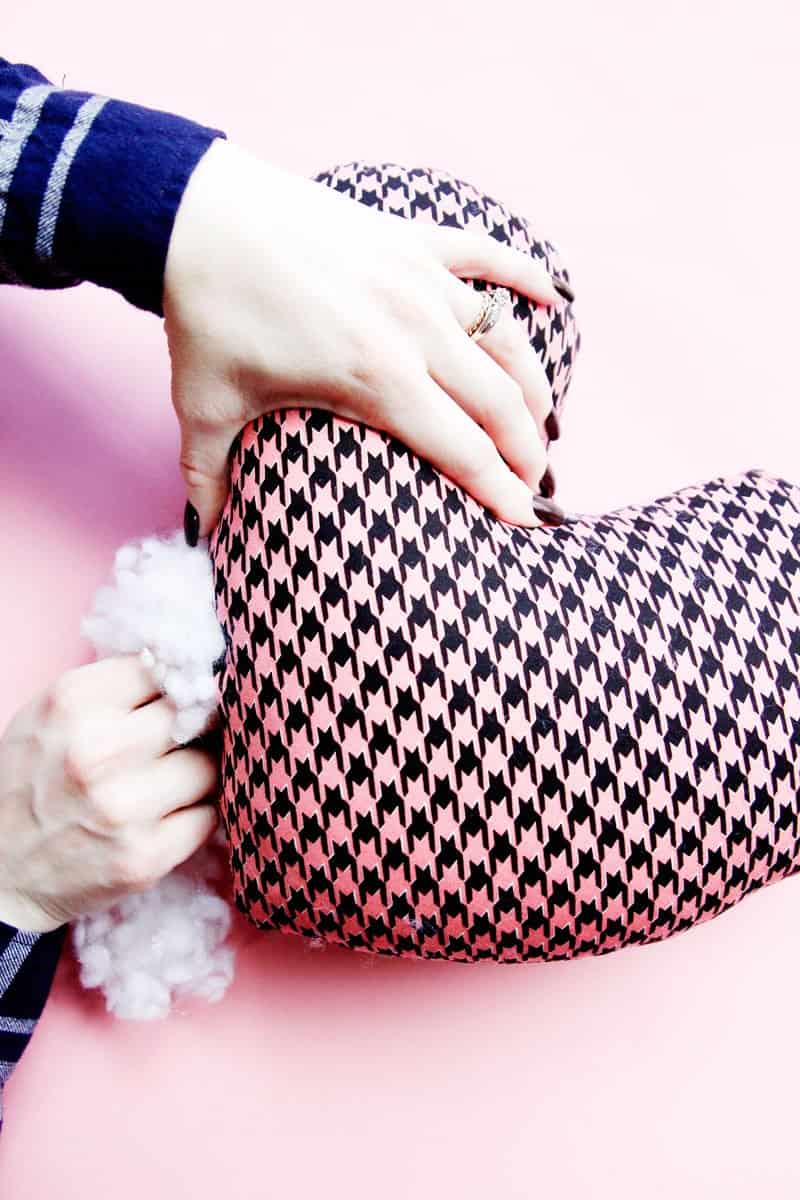 Use a needle and thread to sew the opening closed with an invisible stitch. The ease stitching that you added earlier will help you get a clean finish!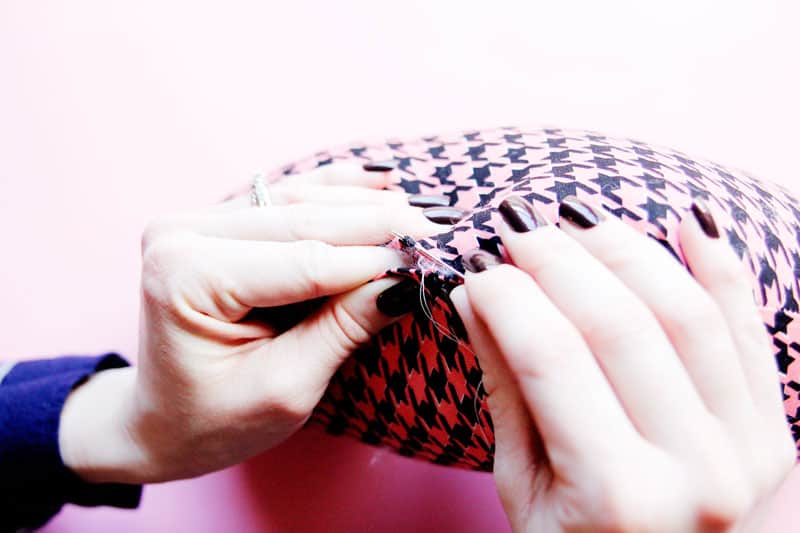 You can download these cute tags and sign your name if you want! I just stitch them onto the pillow with a few threads, that way the patient can just cut it off!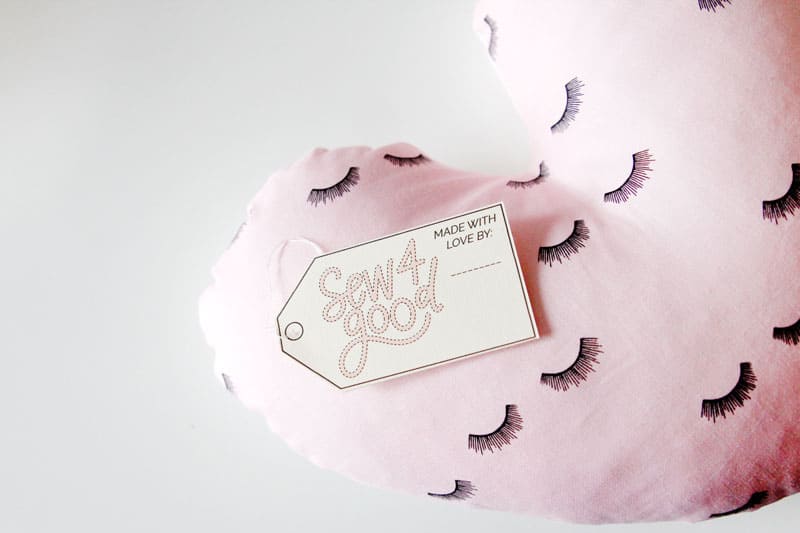 Where to send breast cancer pillows:
When donating heart pillows all materials must be new and from a smoke-free environment! The tags (download above) are optional, but cute to add!
You can always call your local hospital or cancer treatment center and see if they are in need of heart pillow for breast cancer patients. Many hospitals use these and dropping them locally will save you on shipping!
If you're not sure where to take them, you can send them to one of the following addresses:
North Florida Regional Medical Center
c/o Hillary Hough Bailey
Nfrmc Radiation Oncology
6420 W Newberry Rd
Gainesville, FL, 32605
MD ANDERSON – Volunteer Services and Merchandising
Unit 0115
1515 Holcombe Blvd.
Houston, Texas 77030-4009
Breast Cancer Specialists of Carolina
150 Fairview Road
Suite 110
Mooresville, NC 28117
Seattle Cancer Care Alliance
Attn: Lynne Okeef
825 Eastlake Ave E
Seattle, WA 98109
Donate unstuffed heart pillows
NEW! To save on shipping cost and time, send sewn but unstuffed heart pillows to the address below and a group of ladies will finish them and donate to Joan Katz Breast Cancer at Baylor All Saints in Fort Worth, Texas. Use the large size and sew the heart pillow according to instructions, stopping before you stuff!
Beverly Haagan
St. Alban's Anglican Church
4608 Michelle Drive
Arlington, TX 76016
If you know of a cancer clinic that could use these, email me hello [at] seekatesew [dot] com.
Heart Pillow Sewing Chart
Join in the Heart Pillow sewing challenge this October (or anytime!) for Breast Cancer Awareness! Color in a heart for each pillow you sew! Download the chart below!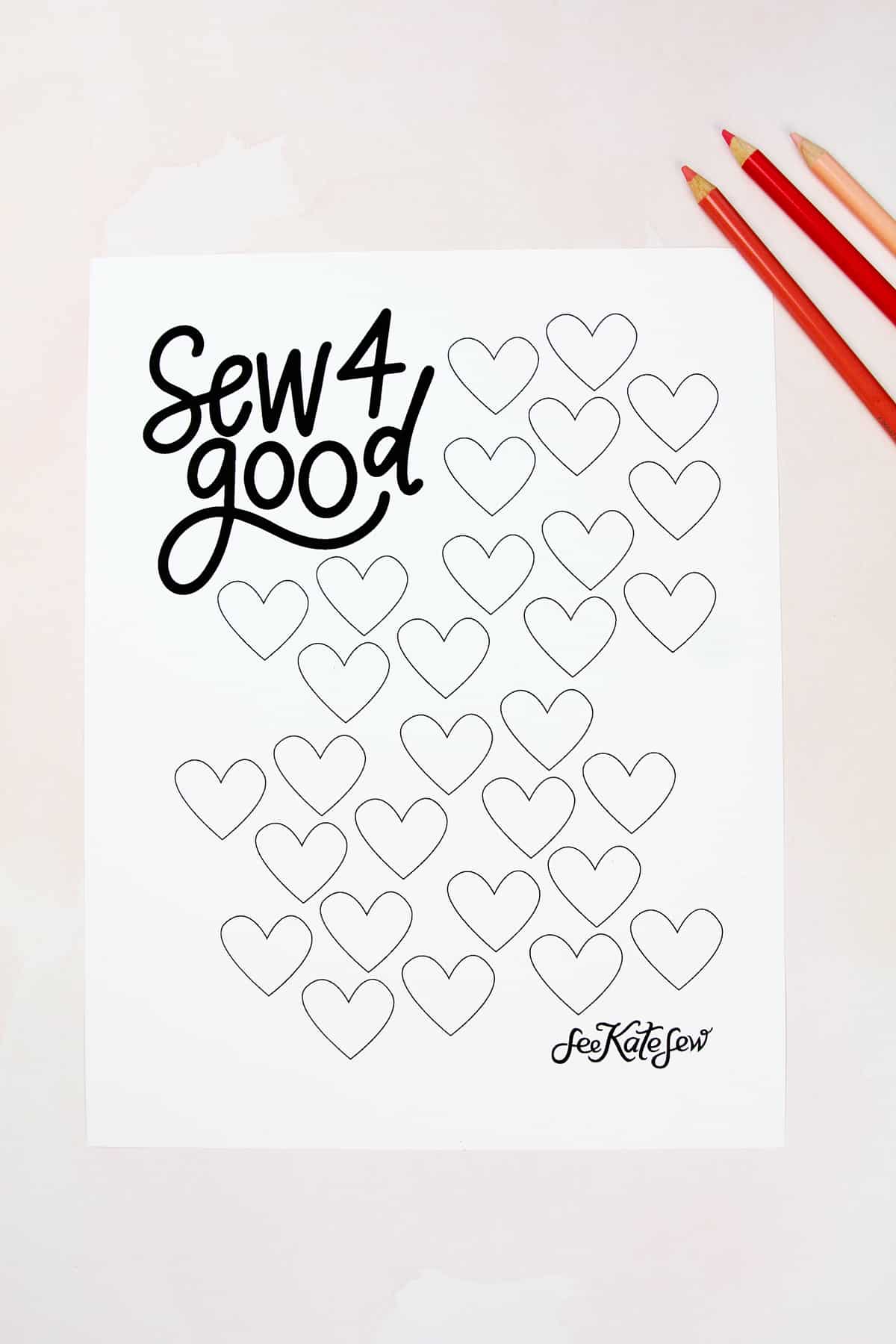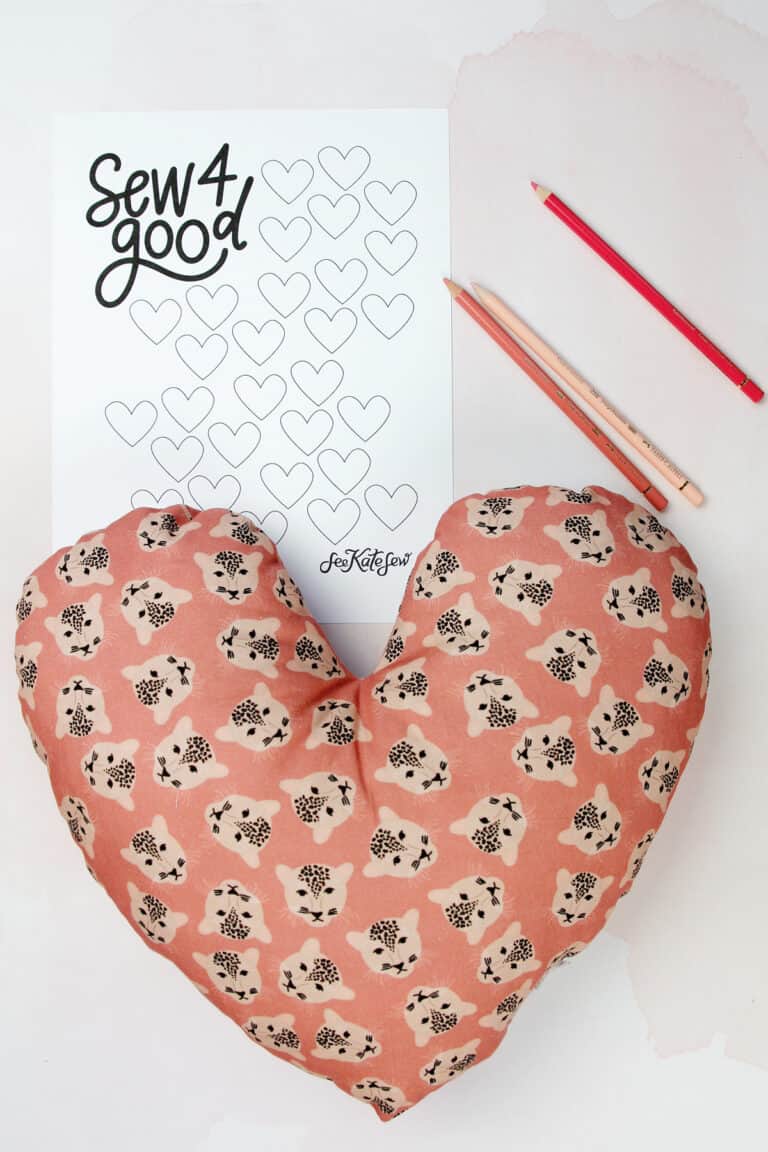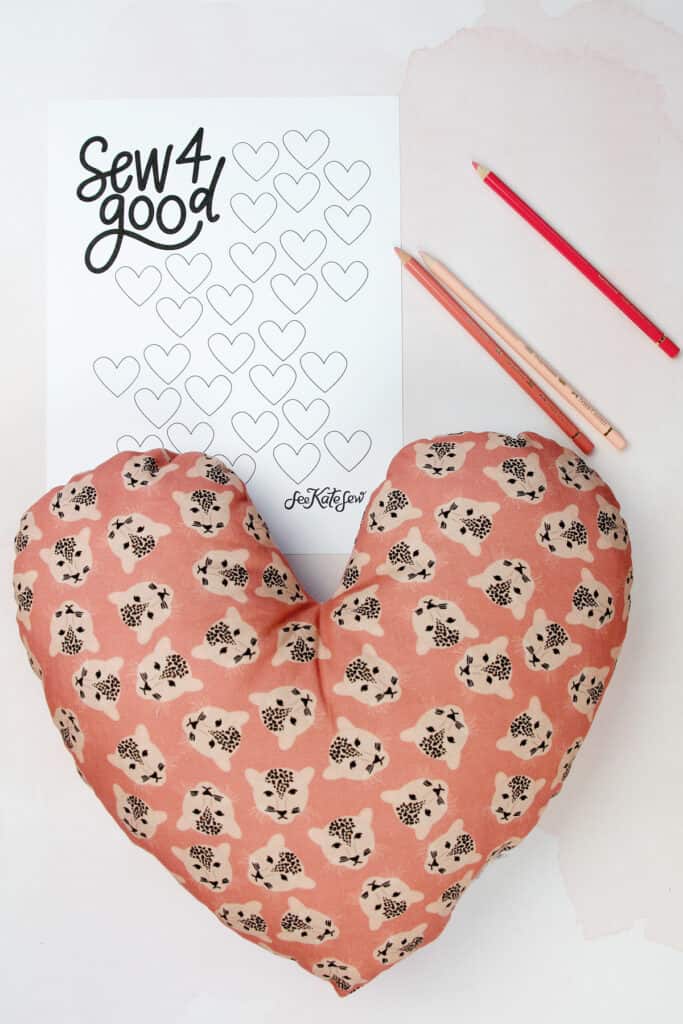 View all the Sew 4 Good projects here!