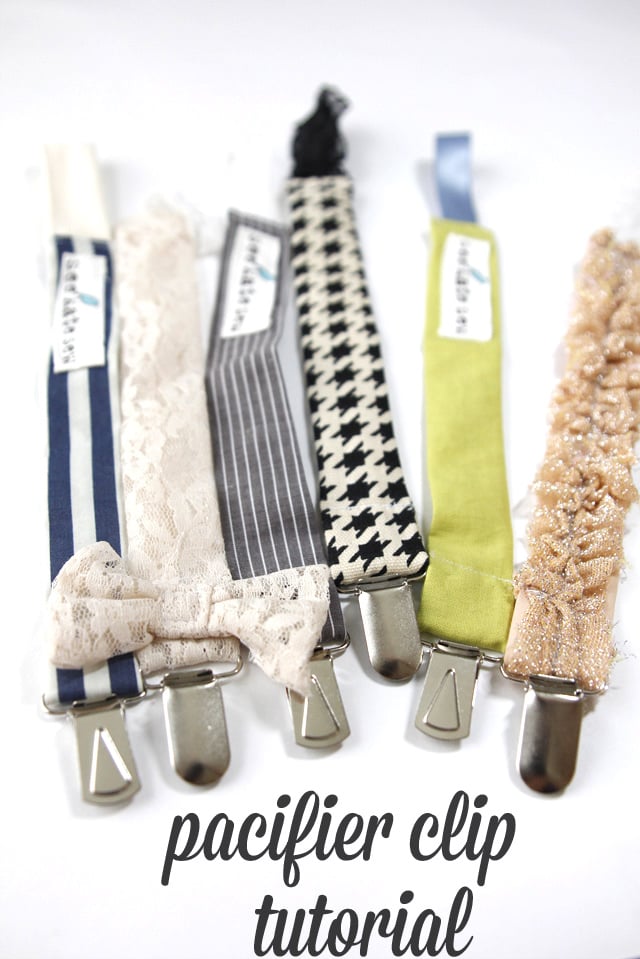 The pacifier clip: a total essential for a first-time mom. If she is like I was, she will sterlize every pacifier, bottle and toy after it hits ANY surface and before it touches her new baby! And if it's flu season- TWICE. It's stressful. I know. So, enter the pacifier clip. Loop the paci through the ribbon and clip it on your baby. Or you. And then it won't fall!
These are pretty simple to make, and make a great accessory for a  baby shower gift. Here is my universal pacifier clip tutorial:
Materials: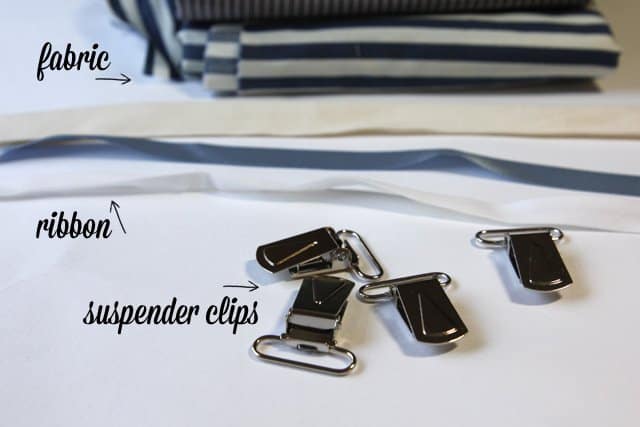 *Fabric: any kind
*Ribbon, or bias tape: 6 inches for each pacifier clip
*Suspender clips
: available in the notions aisle of the craft store, sold in packs of two usually.
Ready? Let's go!
First, cut your fabric into a rectangle, 3 inches by 10 inches.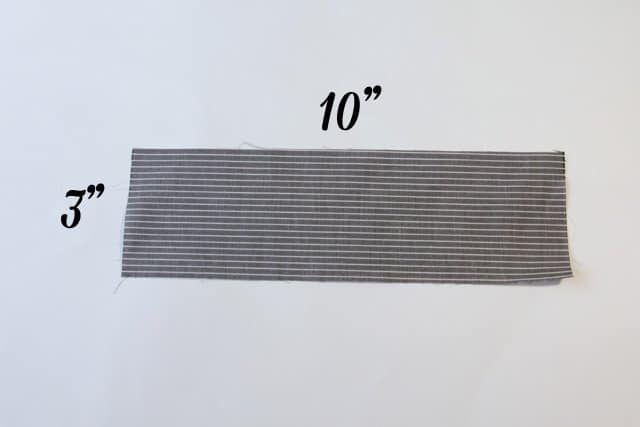 1. Fold the fabric in half long ways and sew with 1/2″ seam allowance. 2. Turn it right side out and press the seam in the center. 3. Feed 1 1/2″ of the fabric through the suspender clip, turn under 1/2″ of the end and then pin. Sew with a straight stitch to keep it in place. 4. On the other end, fold over 1/4″ of the fabric and insert 6″ of ribbon, folded in half. Sew close to the edge to close the end and keep the ribbon in place.
That's it! Now find a pacifier and loop it in!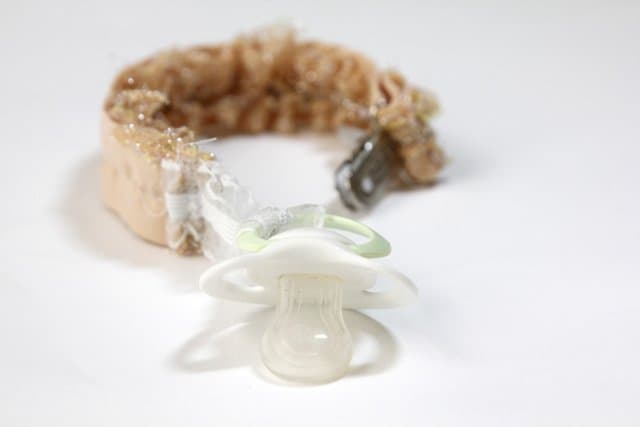 Works with soothies, too! Just loop the ribbon through one of the little holes. You can even loop them around toys and teethers!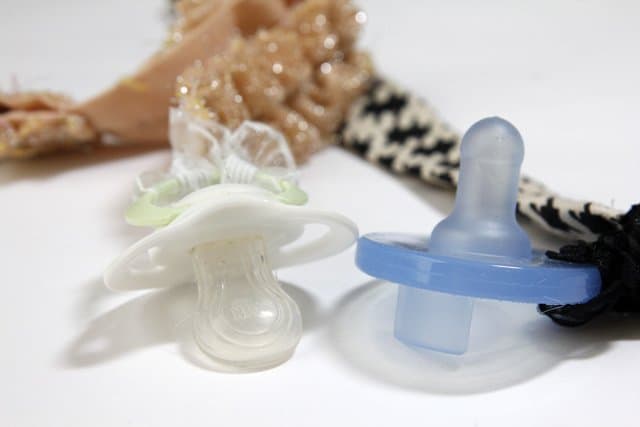 After I made a few for a friend's baby boy, I decided to make a few really girly versions, complete with bows, ruffles and lace.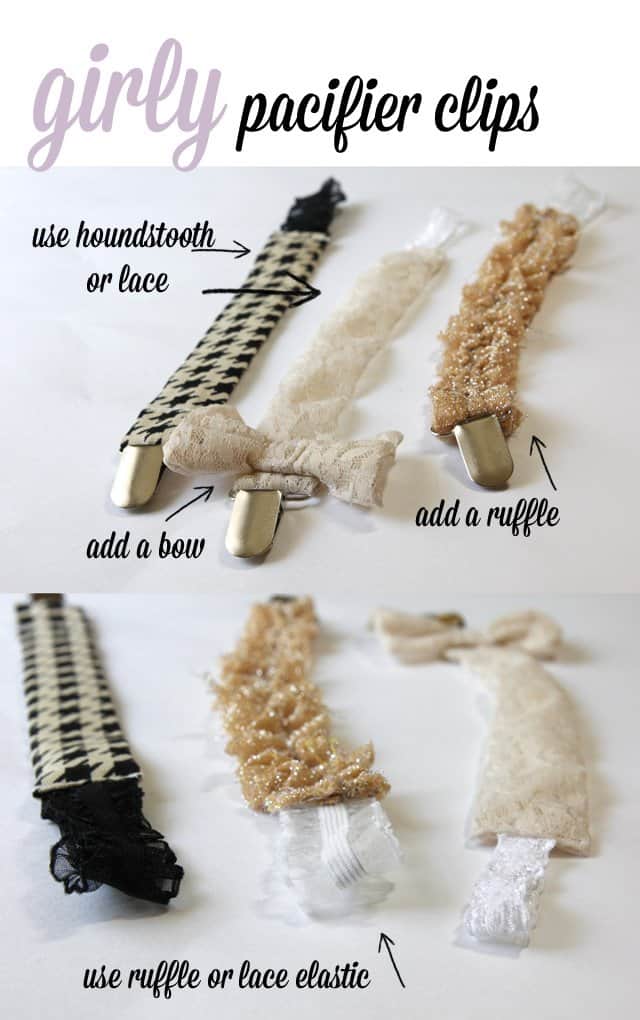 Happy germ-free pacifiers.