Sewing for babies is so much fun! And with a new baby girl in the house, here are 5 baby girl sewing patterns you gotta try! These are our closet staples and are all great for a crafternoon project! A few of these also work for baby boys so read about the variations! Browse even more baby girl sewing patterns right here! 
The Easy Baby Summer Dress pattern will fill all your summer ruffle dreams! Your girl will live in these all summer long, with a simple construction that is easy to make!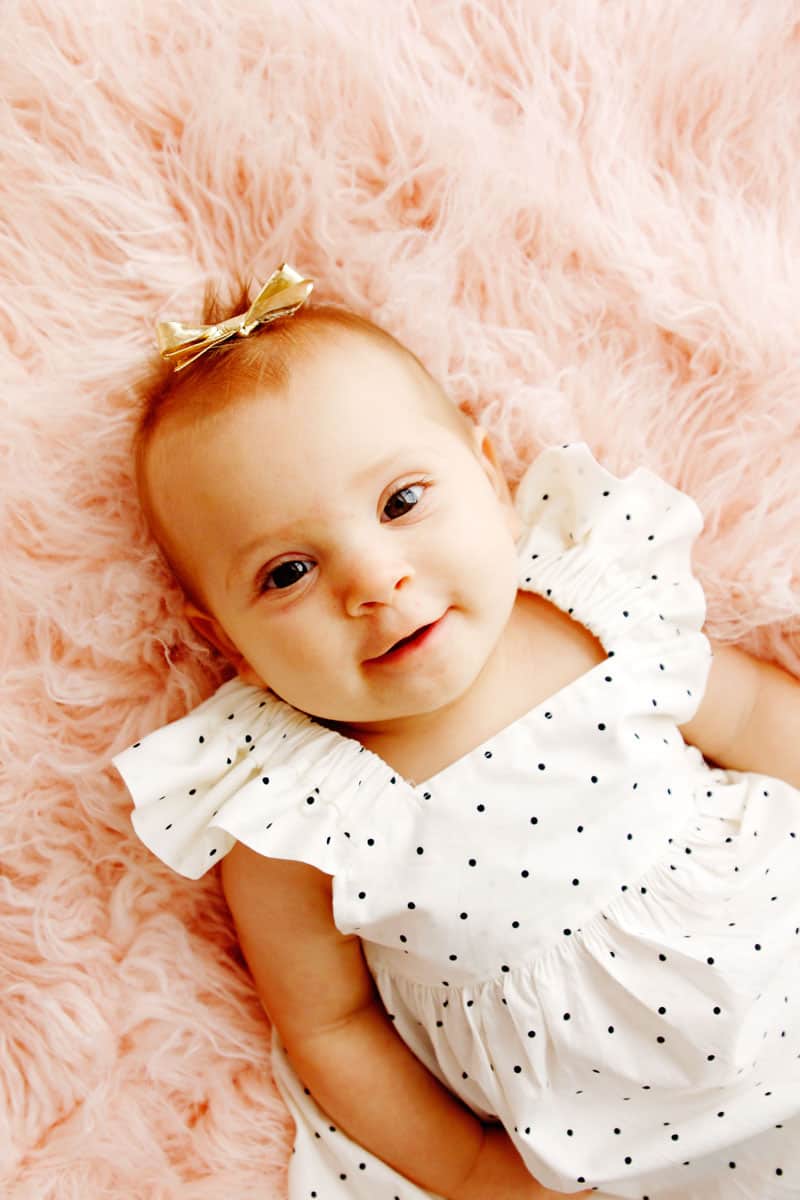 The Boho Romper is the perfect excuse to rip out your trim collection! The leg openings are elastic with snaps for diaper access and the back of the romper ties in a bow! Too cute! Get the BOHO ROMPER PATTERN HERE!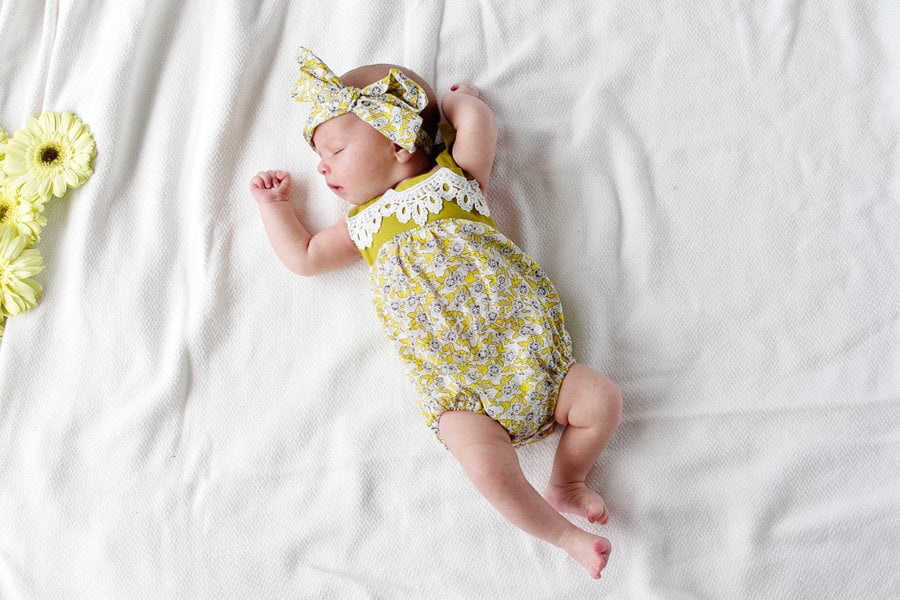 Every little mermaid needs one of these sleep sacks for cozy dreams! The pattern also includes a variation without the mermaid tail so you can make lots and lots! GET THE MERMAID GOWN PATTERN!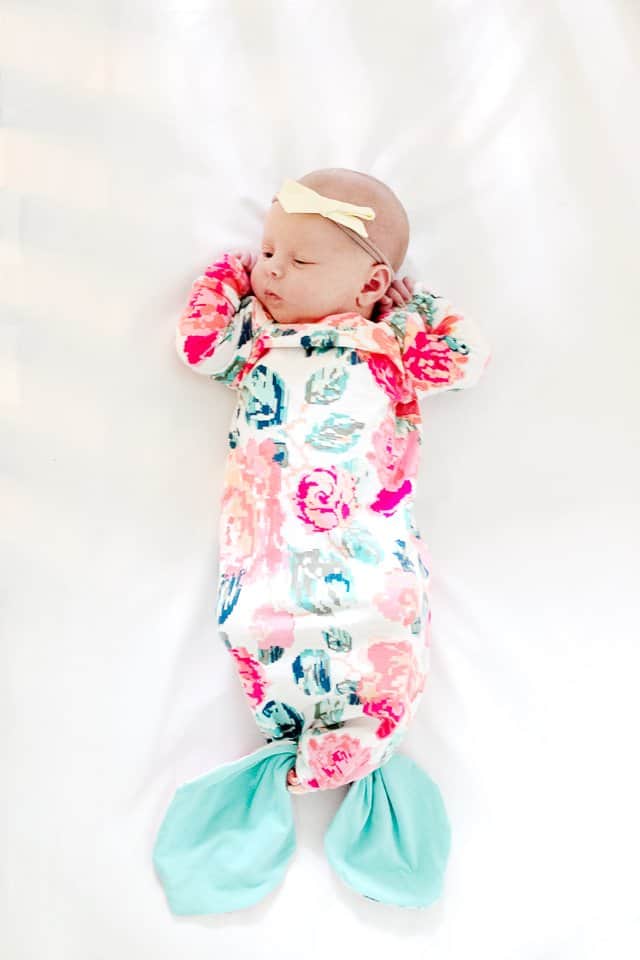 The Classic + Pixie! – Bonnets are the cutest headwear for precious baby heads and they are perfect for using up scraps of fabric! The Pixie bonnet has fairy vibes and uses knit fabrics. The Classic Baby Bonnet has a basic bonnet shape but can be spiced up with lace and a ruffle using this tutorial! The classic bonnet uses woven fabrics like quilting cotton!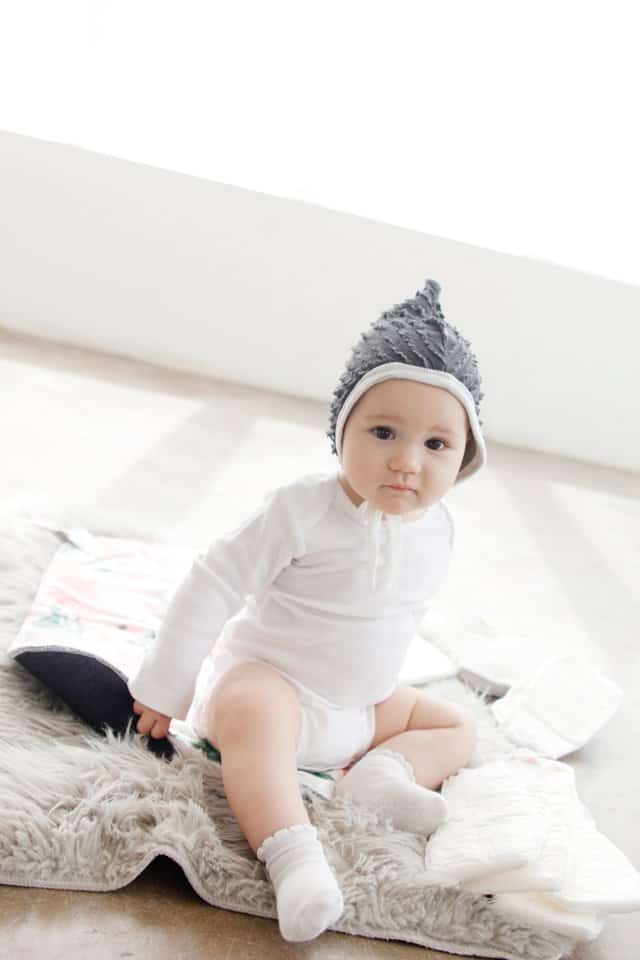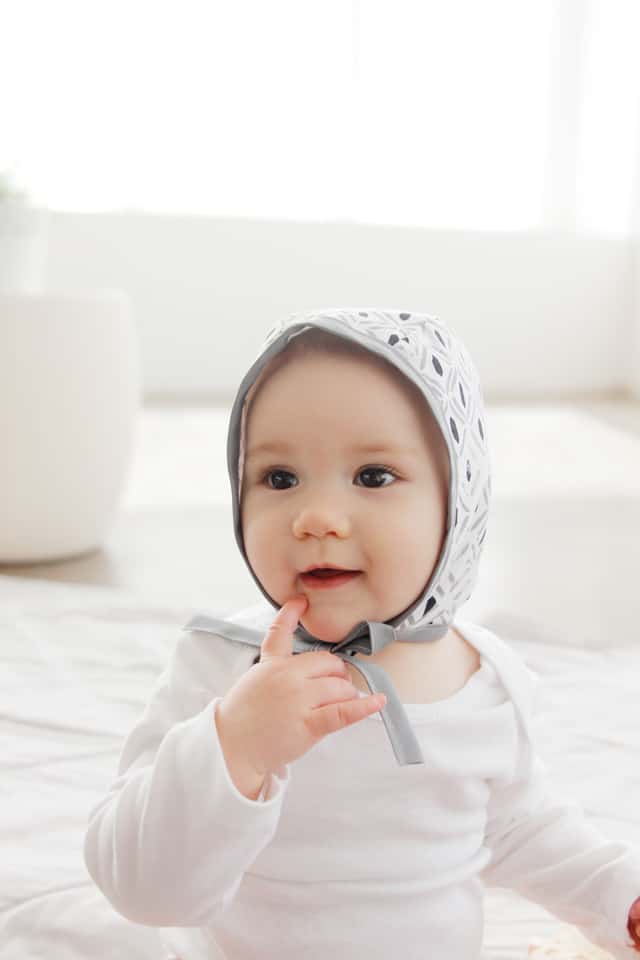 These big ruffle sleeves are a total statement, but the pattern also includes a smaller ruffle. Snaps on the shoulder and crotch give you easy diaper access and changing capability. Use cozy stretch fabrics for this pattern! Colorful plastic snaps are an extra fun touch – read about how to place these snaps in this Sewing 101 post! Get the pattern here!