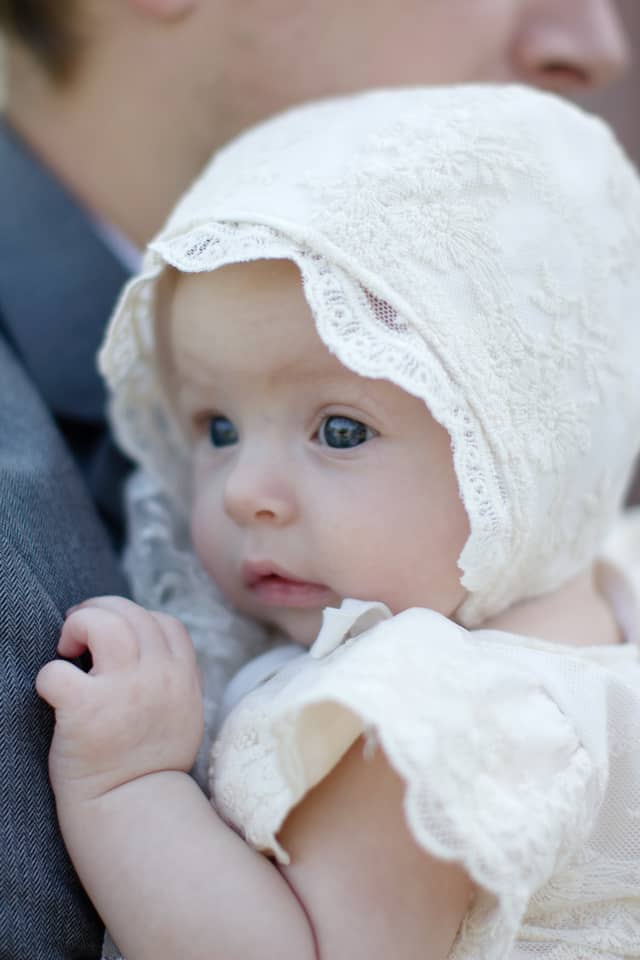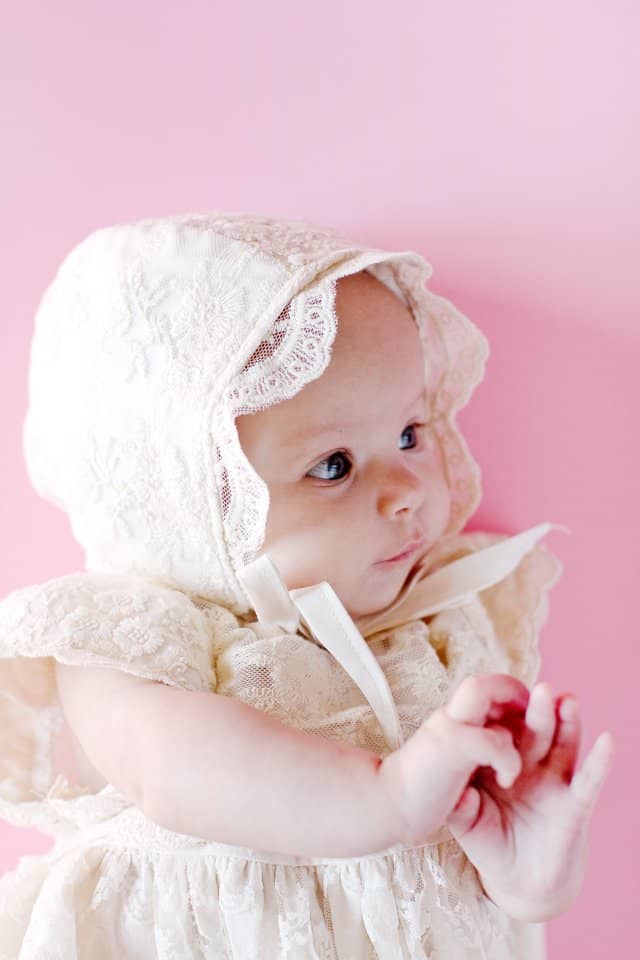 We recently blessed our sweet baby girl and I made her into a ball of adorable lace for it! Hah, I had so much fun making this outfit. I almost didn't make her blessing gown. I had a cute white dress to use, but I made the bonnet and then got carried away into this project. I'm so glad I did, its become one of my favorite projects ever. Probably because she's just so cute and squishy! Can you tell I love this little girl? She's just pure joy!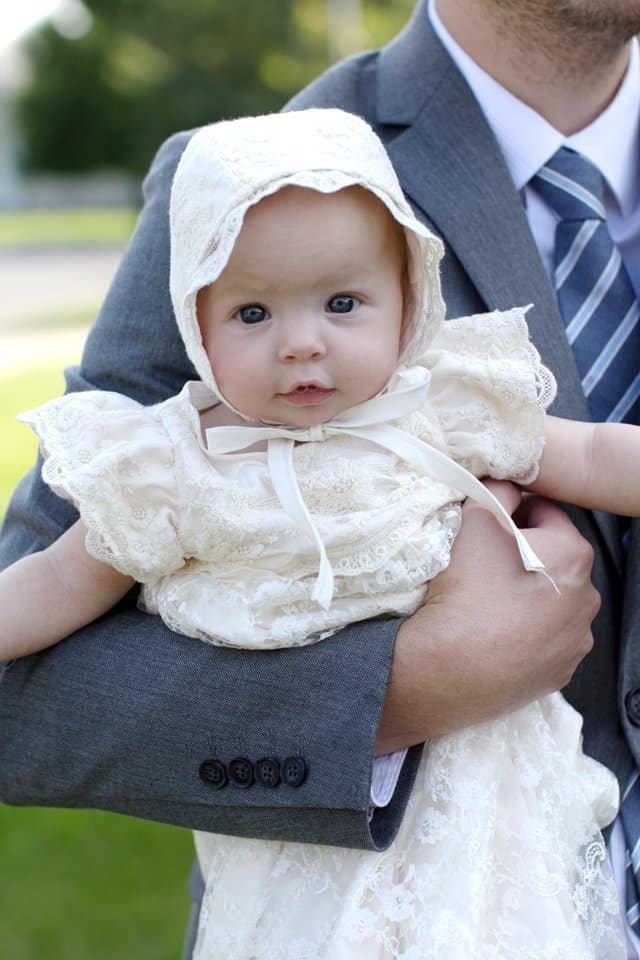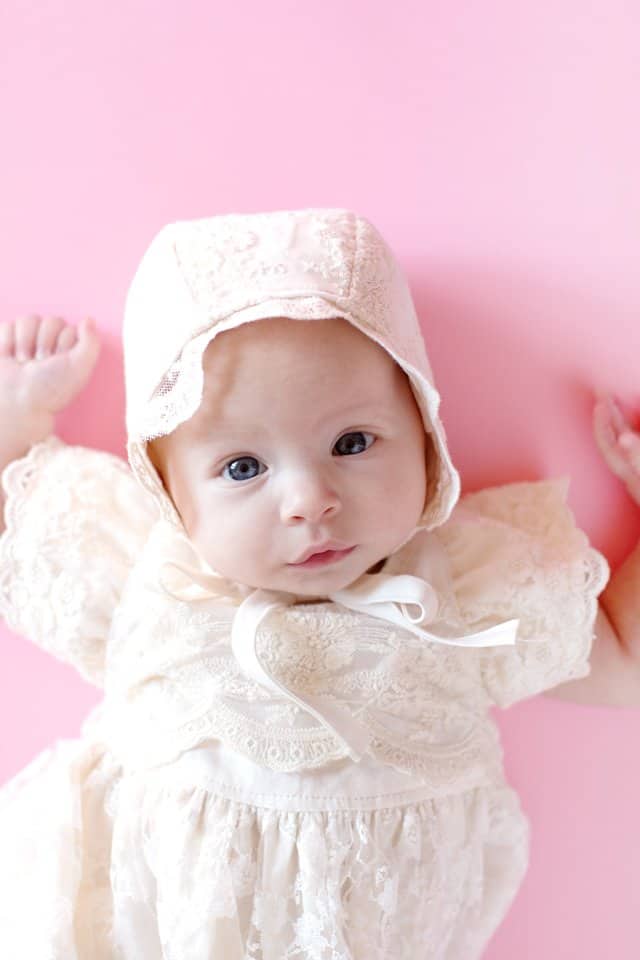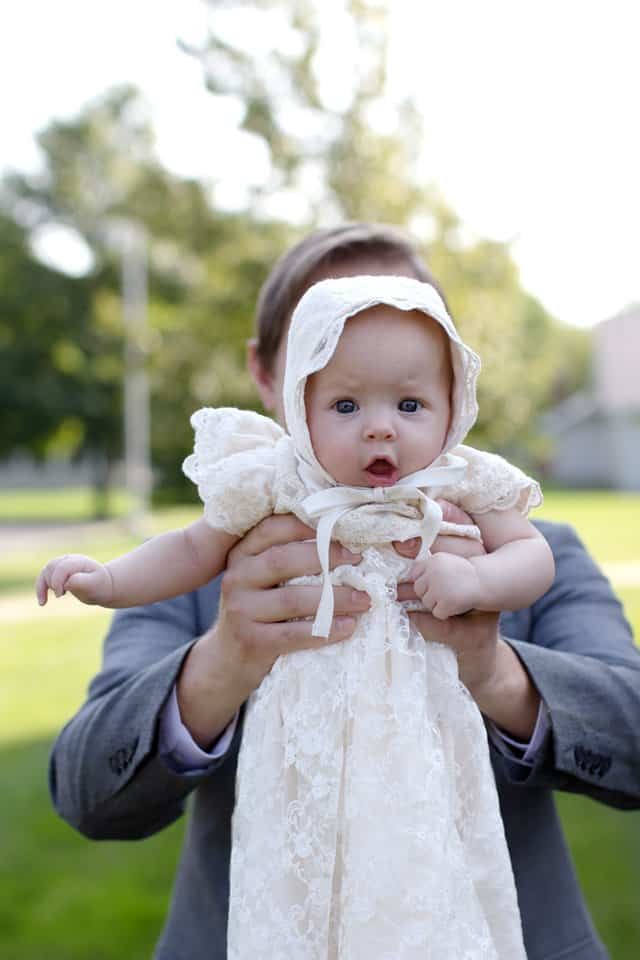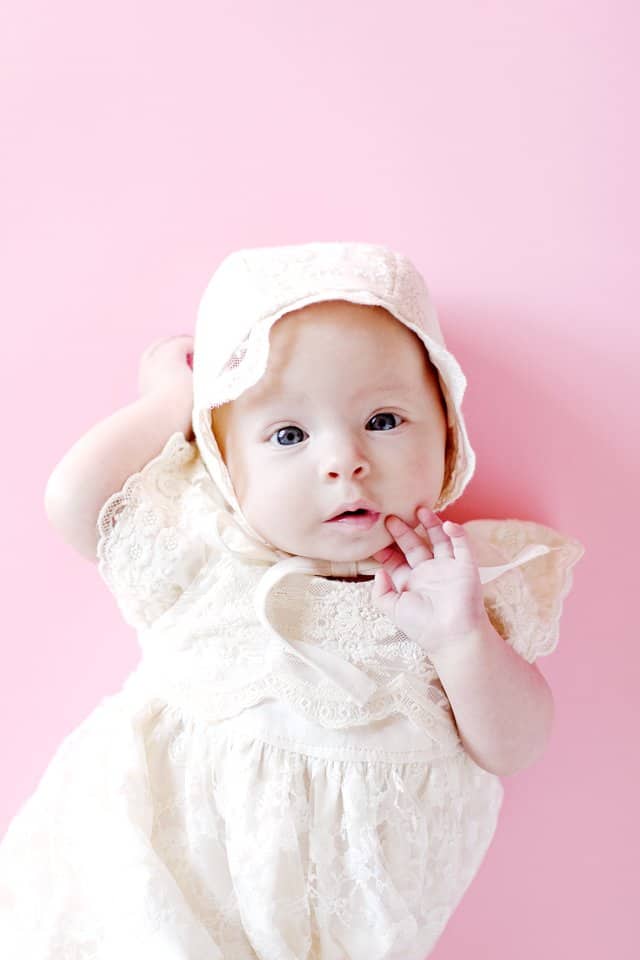 Anyways, I had a few requests to share the pattern and I am happy to do that! The dress pattern will be coming soon, too! It's really a simple sew, believe it or not, so I trust that you can do it!
The bonnet is a pattern from my shop, with a lace overlay and lace trim. I used 2 different laces with the bonnet and another lace for the dress skirt. Lots of lace! I've found that you can just throw a bunch of lace, any types, into a project and it will all go together.
Materials:
–Baby Bonnet Pattern
–Lace 1
–Lace 2
–1/2″ double fold bias tape in off-white
-beige linen or cotton, I used about 2 yards for the dress AND bonnet
Instructions //
Cut out 2 bonnets from linen (4 side and 2 top pieces).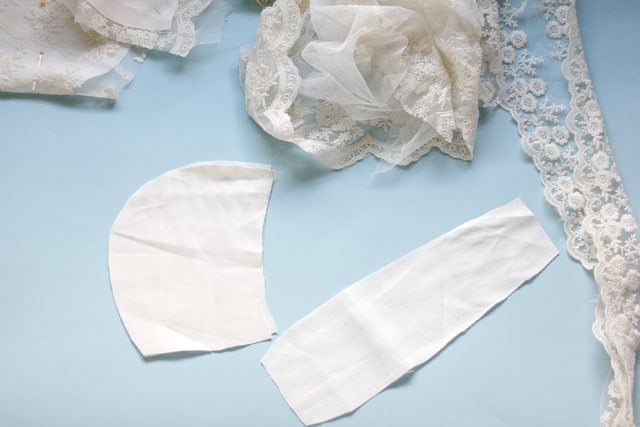 Lay the narrow lace over the top bonnet piece, centering the lace.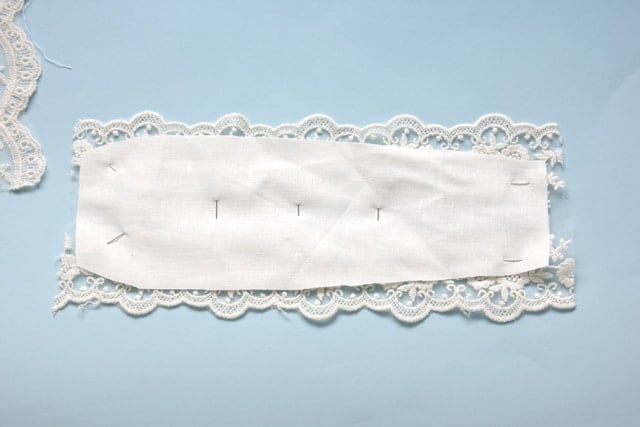 Lay the large lace over the side pieces and pin. Pin the scallop edge off the front of the bonnet.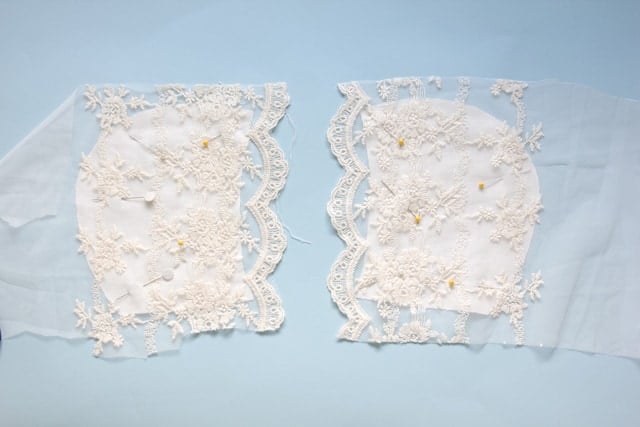 Baste the pieces together using a long stitch length.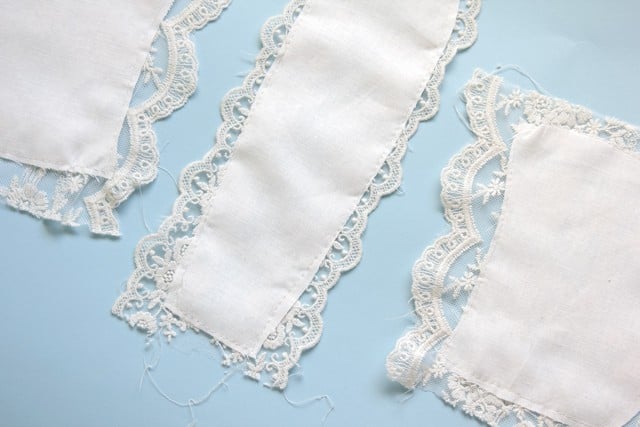 Trim the lace from all pieces.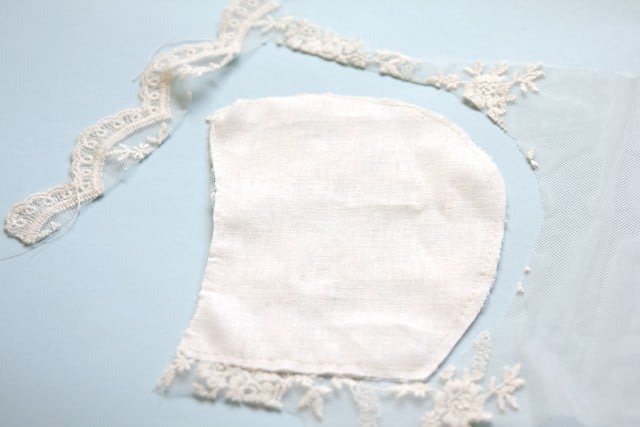 Sew up the bonnet main and bonnet lining. You'll have two bonnet shells. Trim and pink the seam allowance with pinking shears.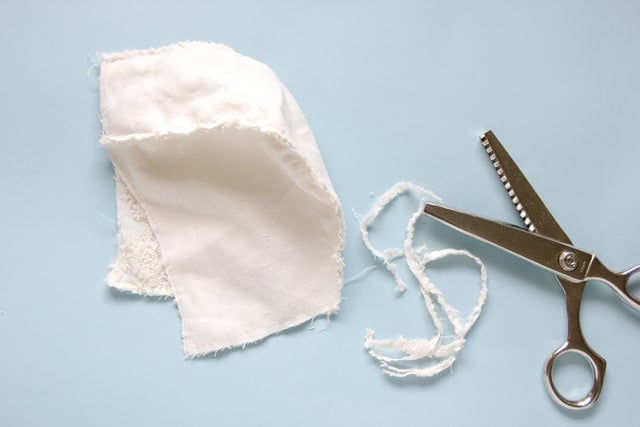 Trim the edging off of the wider lace, so you have about a 2″ scallop trim.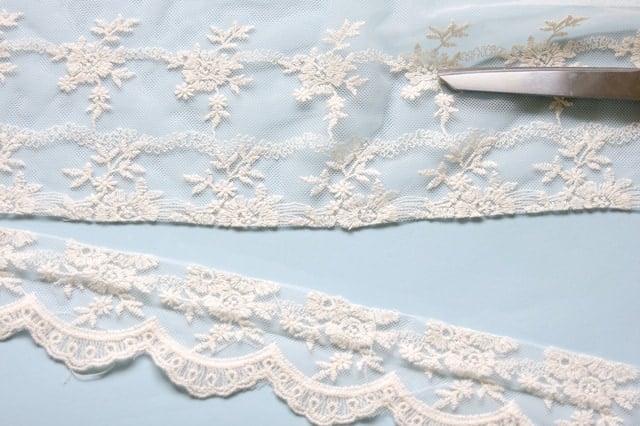 Pin the scallop trim to the lace bonnet shell with right sides together. The raw edges will be on the same side.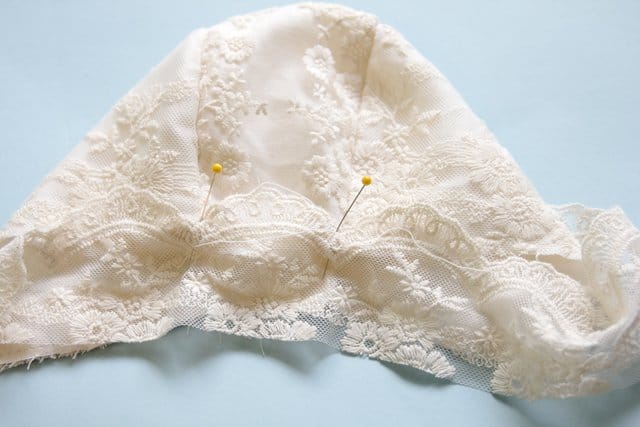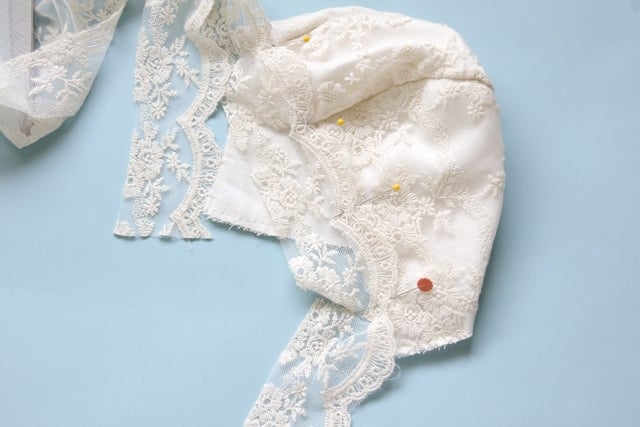 Taper the trim off the corner of the bonnet.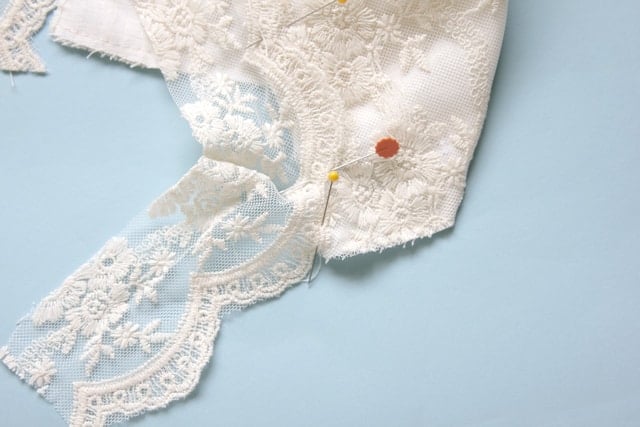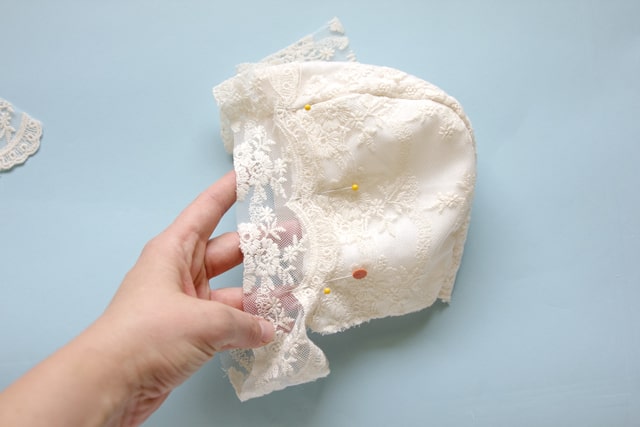 Baste the trim on and trim the lace.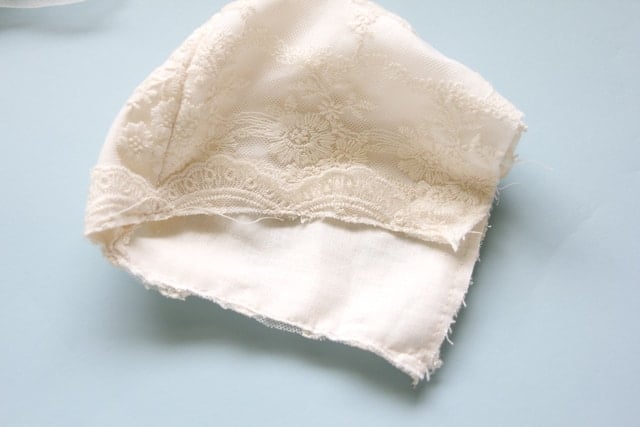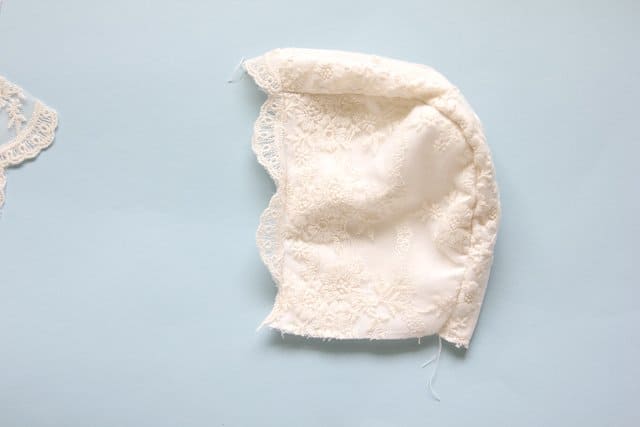 Now you'll have two shells, one with the scallop trim. Cut 2 pieces of bias tape 14.5″ long. Fold under 1/4″ at the bottom and press. Stitch the bottom and side of the bias tape to create the bonnet ties.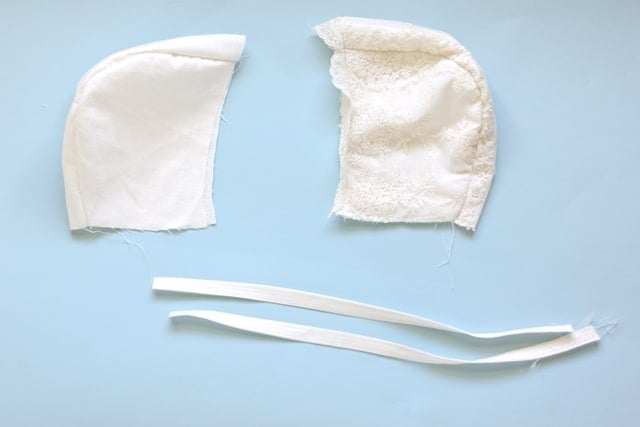 Pin the ties to the bonnet shell.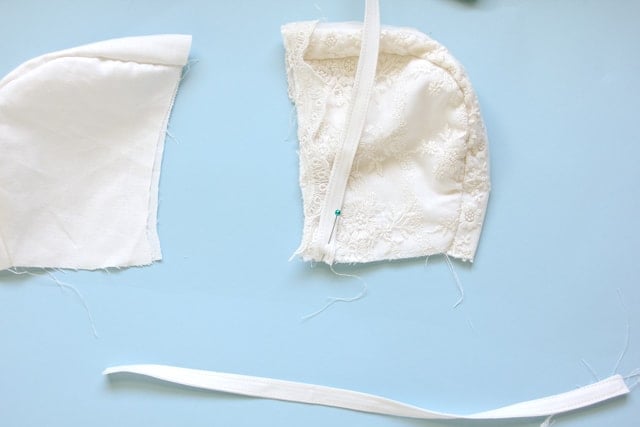 Leave the lace shell right side out and turn the linen shell inside out. Match the bonnets together with right sides together, with the ties completely inside.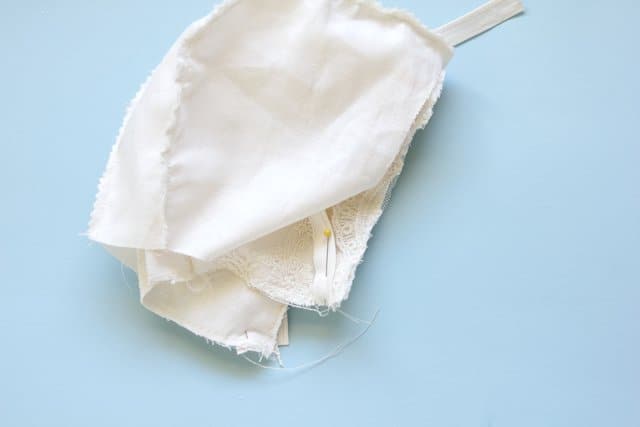 Pin all the way around and sew the bonnets together using a 1/4″ seam allowance. Leave about 1.5-2″ open at the bottom on a straight edge.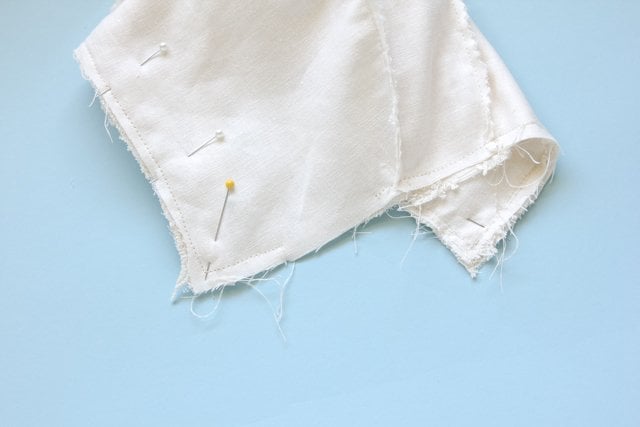 Clip the corners and turn right side out. Press.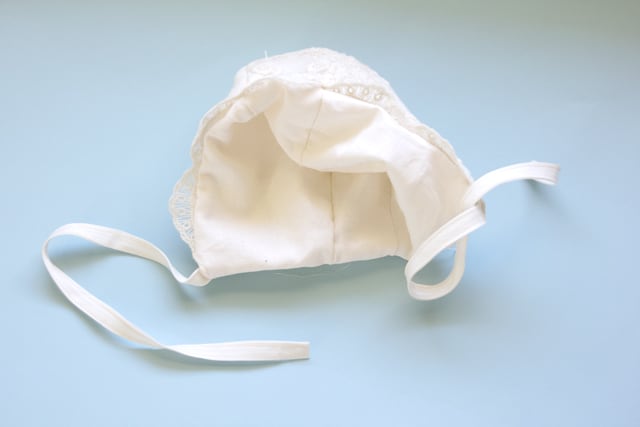 Topstitch around the entire bonnet, about 1/8″ from the edge. This stitching will close the opening that you left and complete the bonnet!