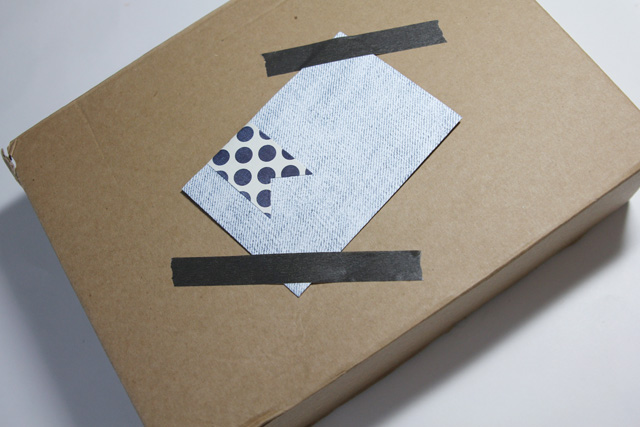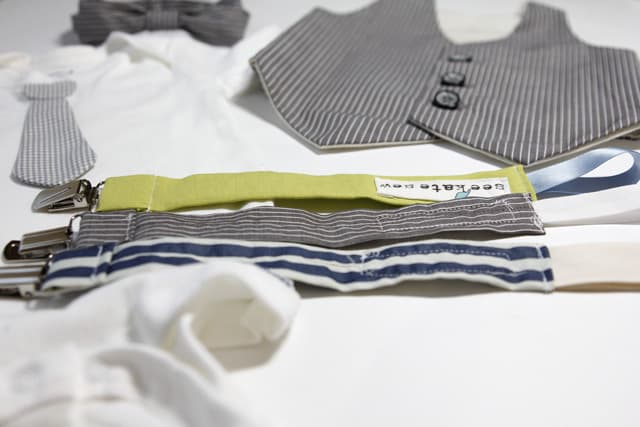 I love crafting for new babies, it is one of my favorite things. My friend just had her fourth baby, a boy, so I threw together this gift for her baby shower.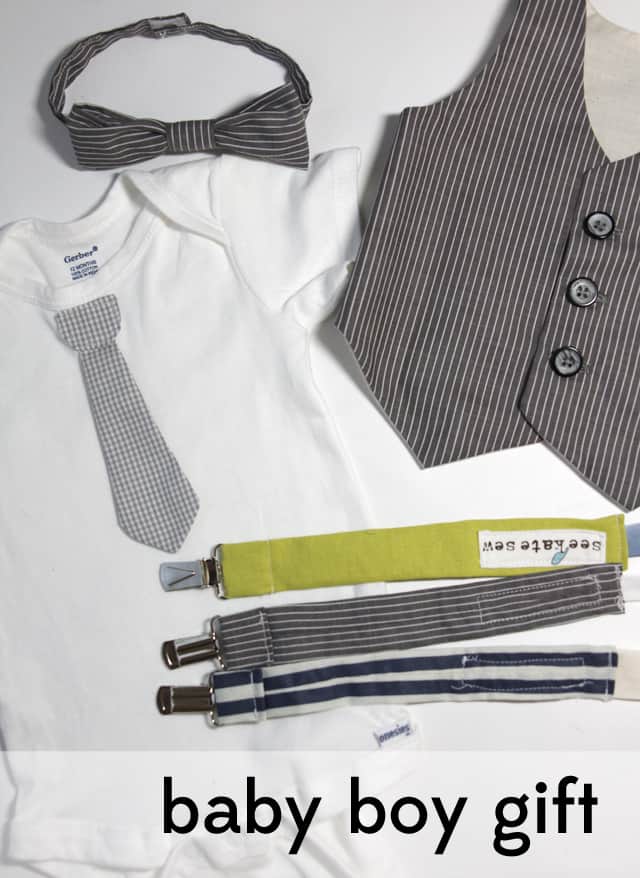 I made the pacifier clips especially for the new babe by request from his mama, but wanted to add a few other handmade things to send along with them. Since this little baby has an older brother, he only needed fun things and not the essentials, which is even better! 

Here's what I made:

1)Baby boy vest, a pattern from my sponsor Hadley Grace Designs. I made one over a year ago and just love it! Cohen has outgrown it though, so he might get a new one soon, too.

2)Pacifier clips, tutorial here

3)Double bow tie, tutorial here

4)Semi-detached tie onesie, tutorial here

5)The card is a die from Lifestyle Crafts new release. It makes a sweet envelope with a card insert and pennant decoration. I picked a paper that looked like denim, I love fabric papers! Promo Alert: You can save 20% with code SEEKATE at lifestylecrafts.com. I punched it out with my Epic 6 letterpress.

Of course, I wrote on the card before sending it.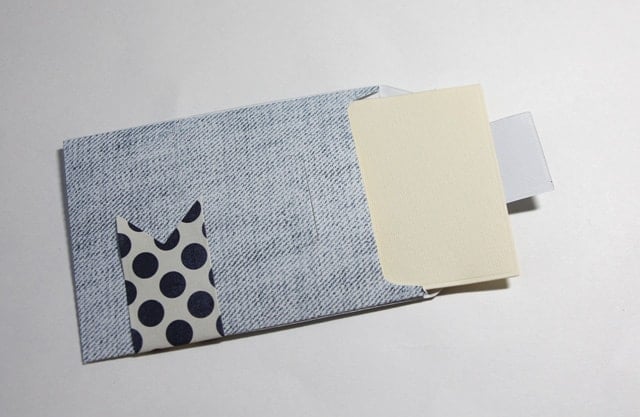 And that is a very BOY package. 

What's your favorite item to gift a baby boy?