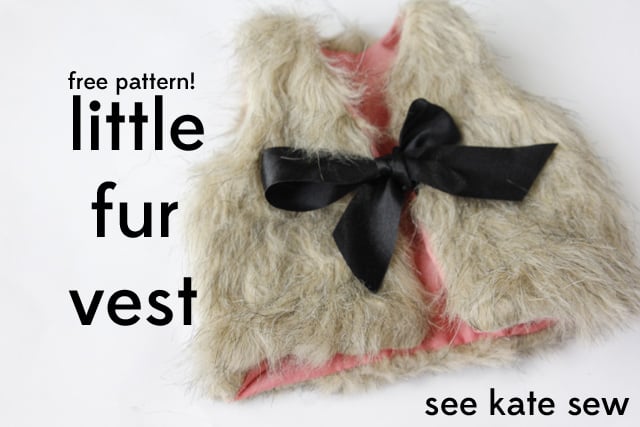 I guess I never thought I'd be the type of mom to dress her baby in faux fur. But then I challenged myself to
sewing with fall fabrics for a month
and it wasn't even a question. (I'm sure I'll have to make sure she doesn't eat the fur, but I'll cross that bridge when I come to it. For now, form over function.) I love how this came out. And I think it will look pretty rocking on a newborn babe, too. This post includes a baby vest pattern so you can make one too!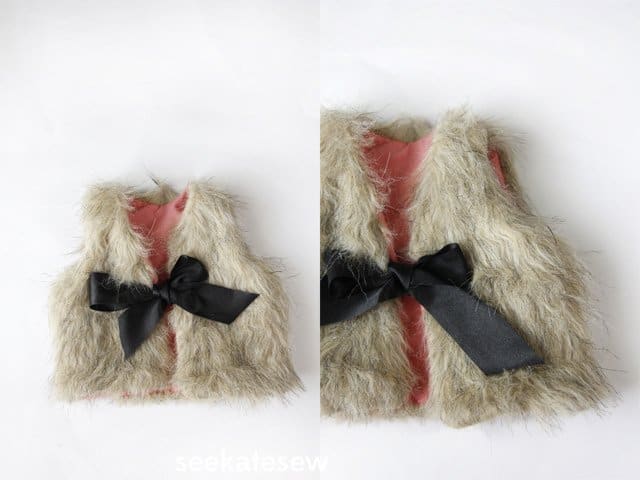 There is nothing cuter than a little girl in faux fur! I love how classic faux fur is, it is never out of style!
Faux Fur Baby Vest Materials
faux fur
lining material (I'm using basic cotton)
shiny ribbon
printable pattern (size 3-6 months)
Click the button above to sign up for the newsletter and download the baby vest pattern. Print it off at 100% or DO NOT SCALE. Then cut around the pattern lines.
Baby Vest Pattern Instructions

Cut out your pattern pieces from the fur and the lining.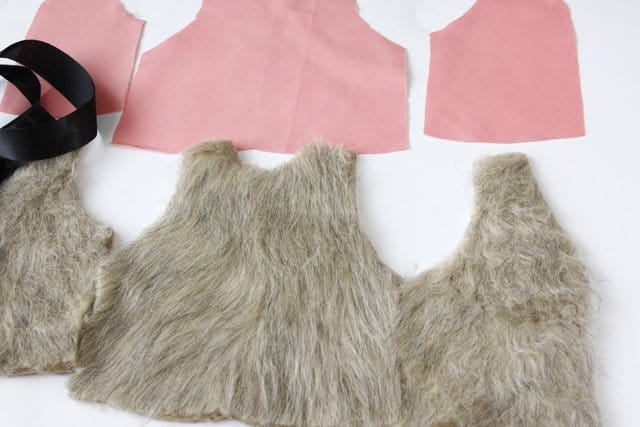 Pin the fronts to the backs and sew them together.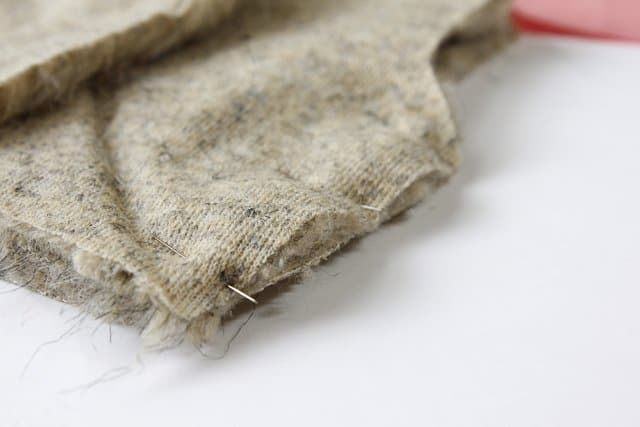 Then, with right sides together, sew the lining to the fur.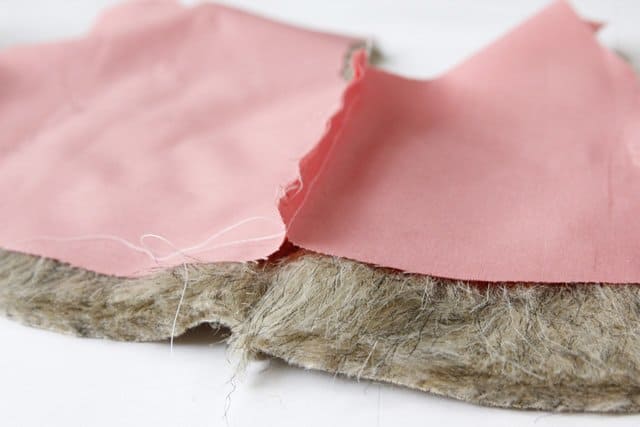 Brush the fur to the middle before you pin, to keep as much of it out of the seam as possible.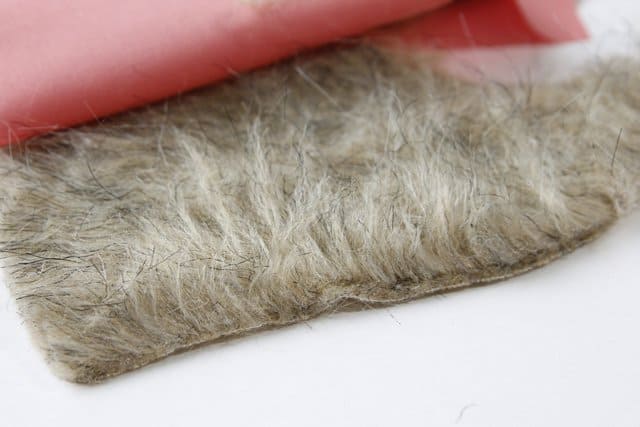 Slip the ribbon pieces into the side seams before you pin.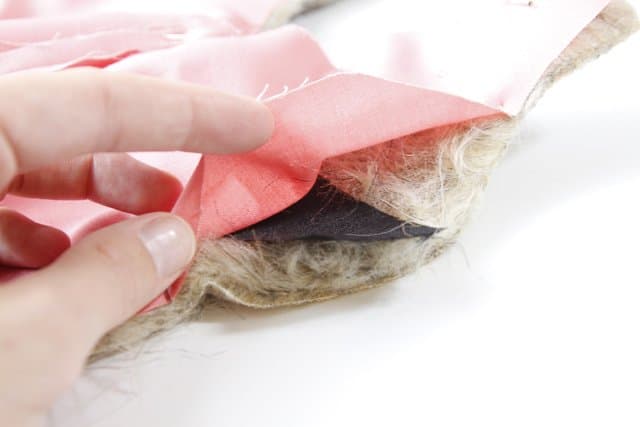 Sew all the way around, leaving the shoulders open. Also, leave a 3-4″ opening on the bottom back edge for turning. Trim and turn.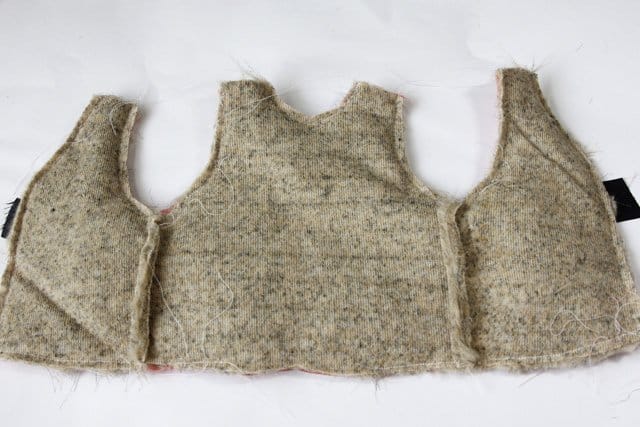 Then, sew the shoulder seams together.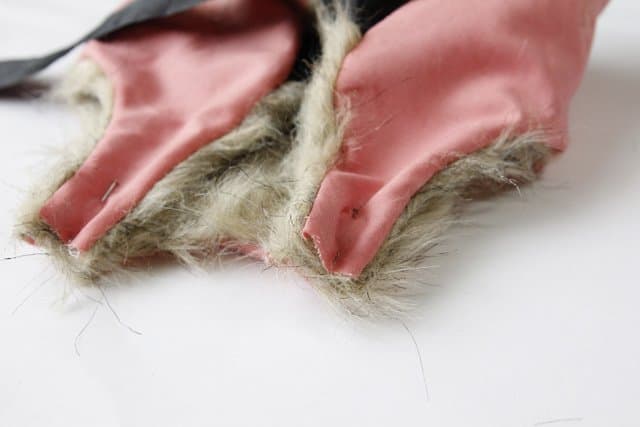 Fold over the lining at the bottom opening and stitch it closed by hand.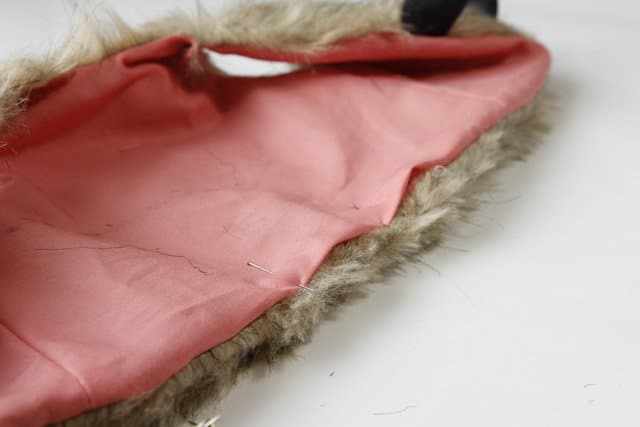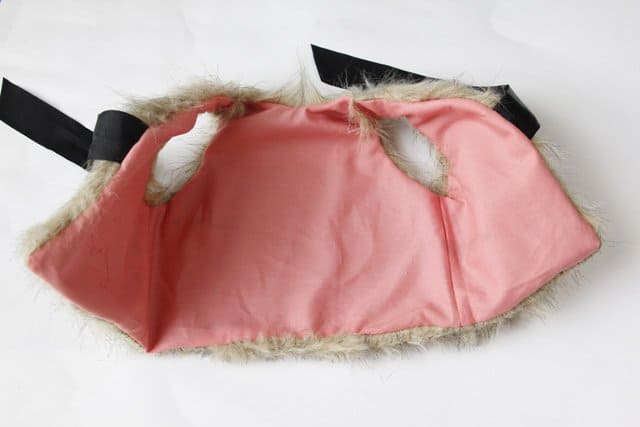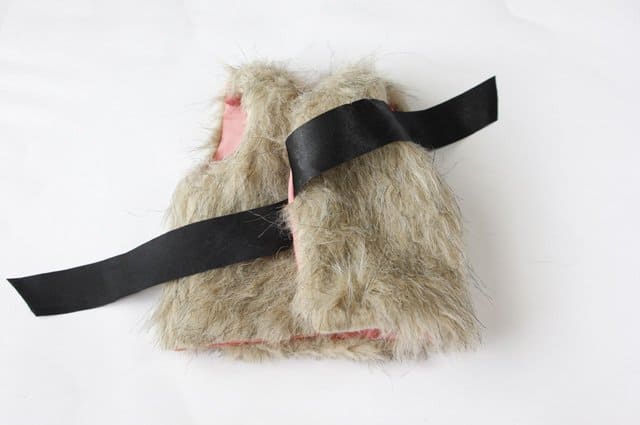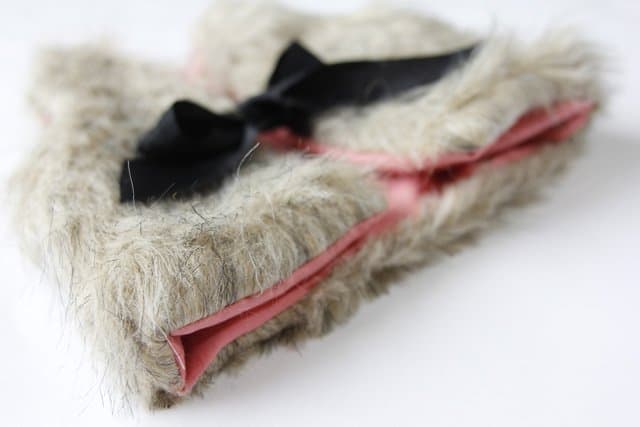 P.S. It's the first day of KCWC! What are you working on today??