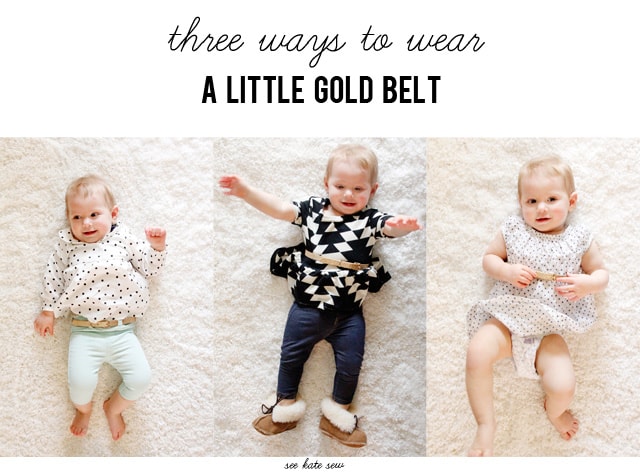 Playing baby stylist is super duper fun. One Little Belt sent me this gold belt a while ago. I paired it with DIY jeggings in this post. Then One Little Belt sponsored Winter Wonderland and sent me a super cute mint glitter belt! I LOVE One Little Belt. I think every little girl and boy should have one in their stocking this Christmas, they are so cute! I love the boy belts because they really keep my toddler's pants up. We even used ours for a Peter Pan costume this year. And the girly ones are too cute to pass up.
Anyways, this gold belt is SO fun to pair with different outfits, so I put three together to show you!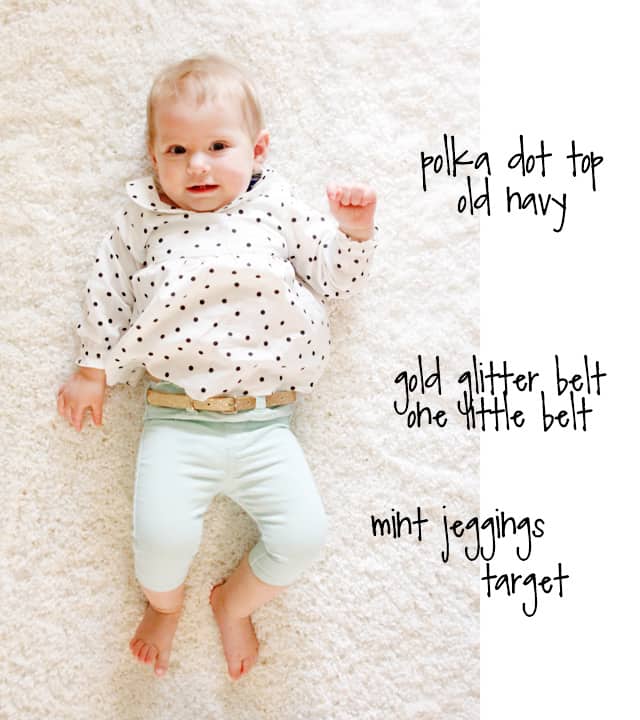 This first outfit starts with some way too small mint jeggings! They are supposed to be tight, but these are about 2 sizes too small, also. I can't bring myself to put them away they are just too cute. The built in belt loops make a perfect spot for my gold One Little Belt. Paired with a polka dot peter pan blouse.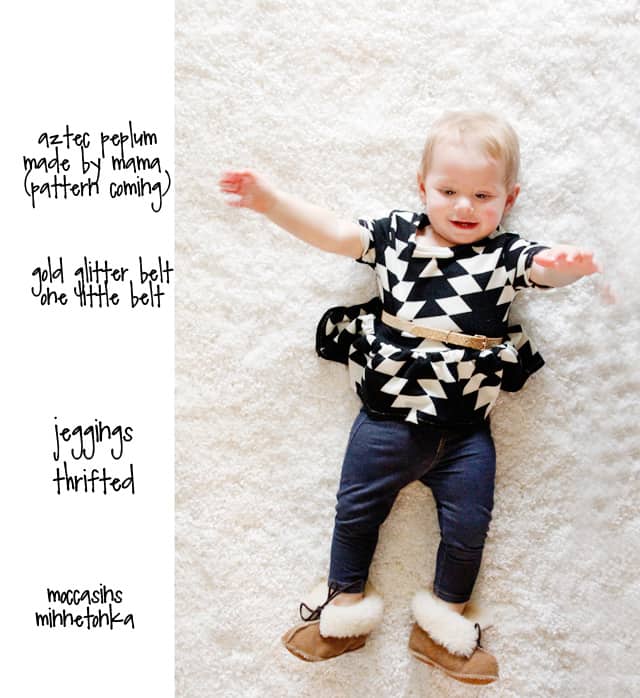 I have a girl's version of the Penelope Peplum in the works. It should be ready soon! I made this matching aztec top (you can see mine here) and belted it where the skirt piece starts. Some thrifted jeggings and Minnetonka Moccs finish the look.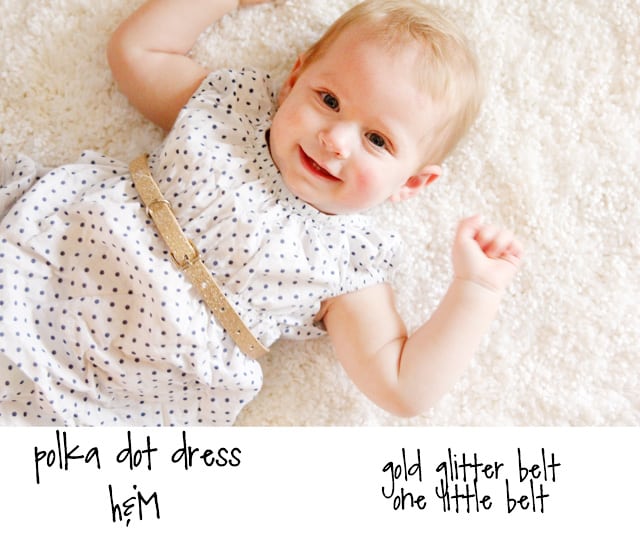 This is the easiest outfit…one $5 h&m dress plus one belt!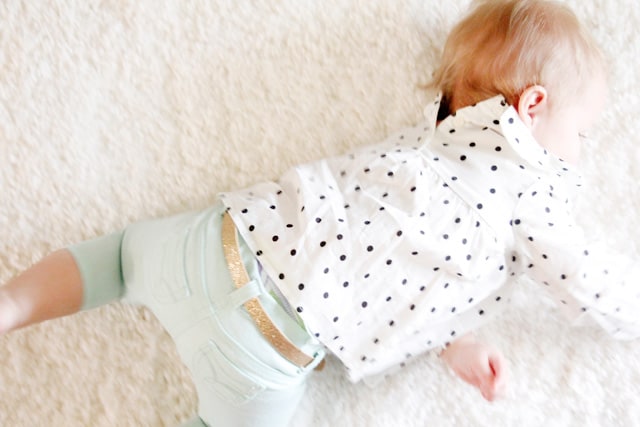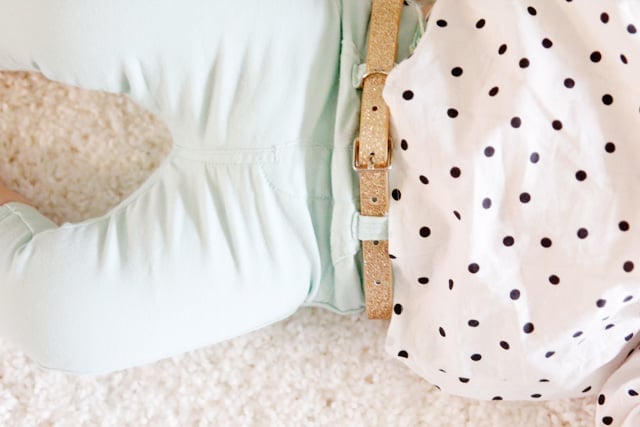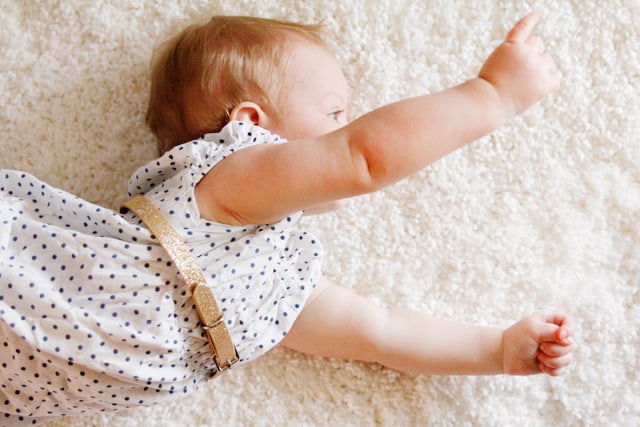 Also check out the boys belts! I think these make the perfect stocking stuffer for stylish kids! Belts go up to size 7 in some cases!
One Little Belt recently added women's leather cuffs and earrings which I am also drooling over!
Thank you One Little Belt!