I'm thrilled to share this baby bandana drool bib today!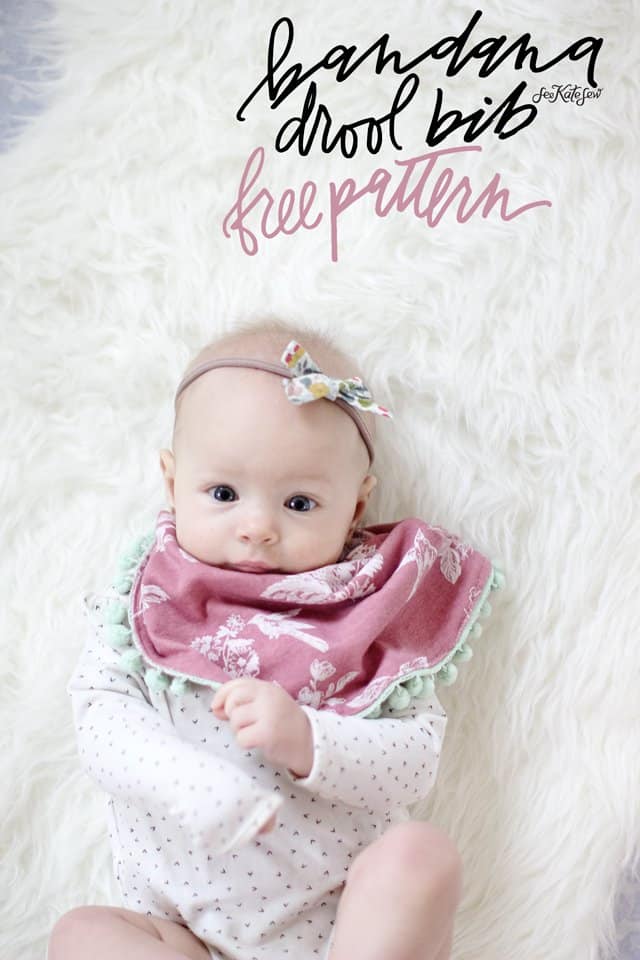 \
This Girl Charlee fabric is from their high end, 100% made in the USA, BOLT by Girl Charlee cotton spandex knit fabric collections available here. I used some of my favorite prints from the latest Homestead Life collection to create an extended sizes bandana bib pattern with two options!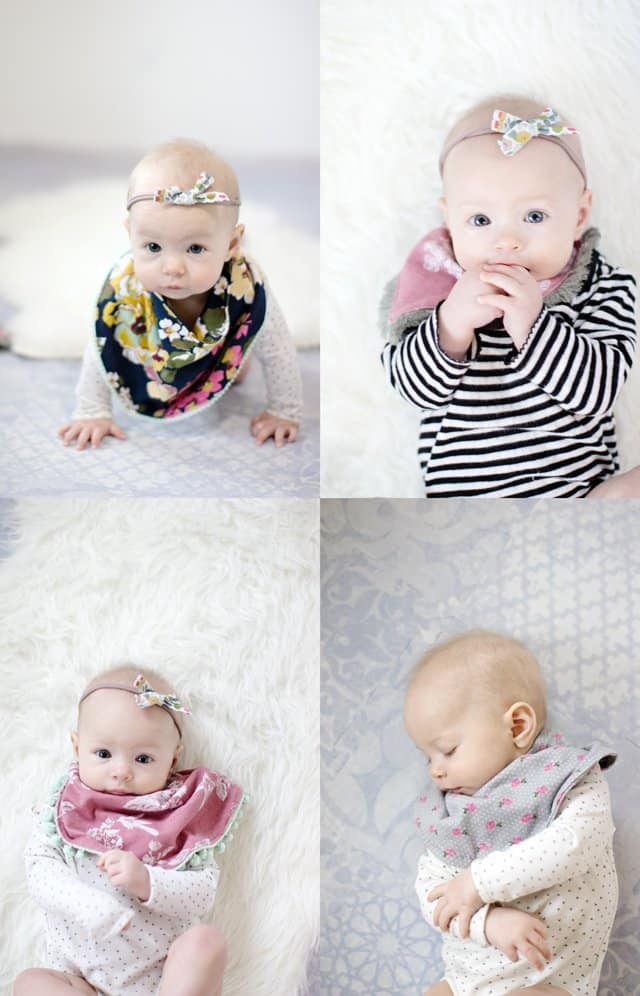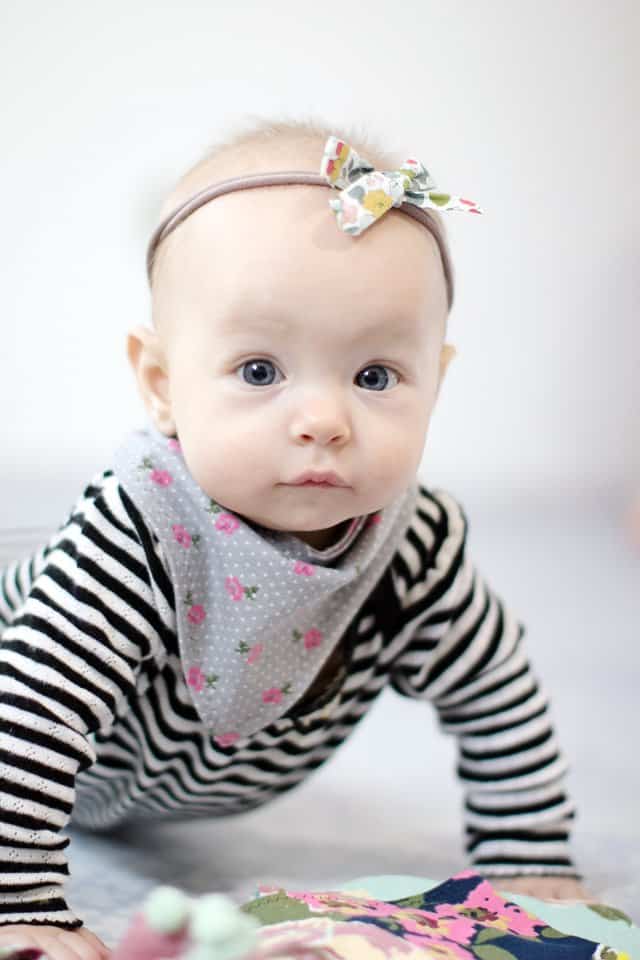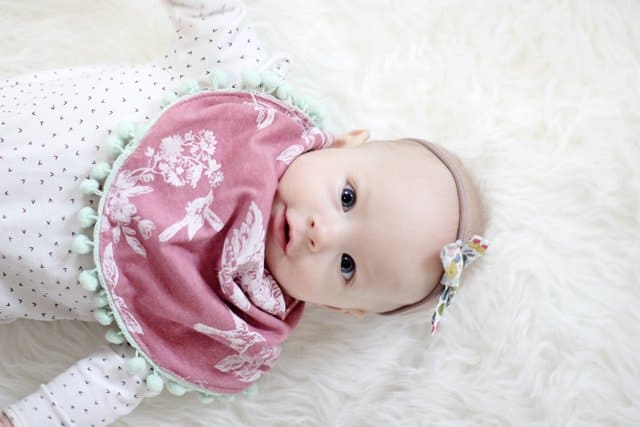 I loved making these bandana bibs in a knit fabric because they are extra soft and absorbent for all the drool! Since this girl is teething that's important! Drool everywhere!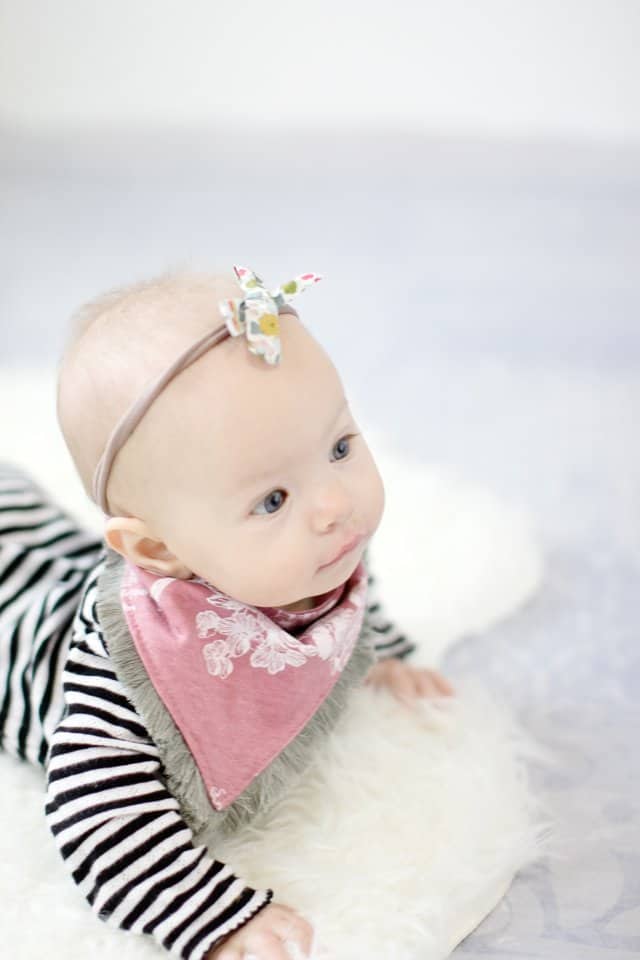 The Homestead Life collection is heavy on the florals, which you know I love! There are a few prints in particular that I love, but the collection as a whole is just gorgeous.
I really love some of the prints that would work for boy clothing, especially the stripes, gingham and little log cabins. The colors are beautiful and the prints work for so many different sewing projects.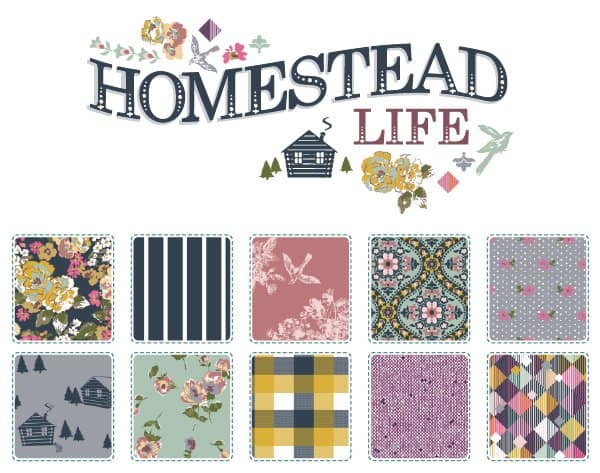 As I'm putting this post together, I'm realizing that I used ALL the florals from the collection, haha! Oops, I'm a little FLORAL CRAZY. But now that I've sewn with these I'm craving the rest of the collection.
I can see so much of my life made out of this! I want some peplum tops and baby onesies, maybe some girl tops and a maxi dress for me!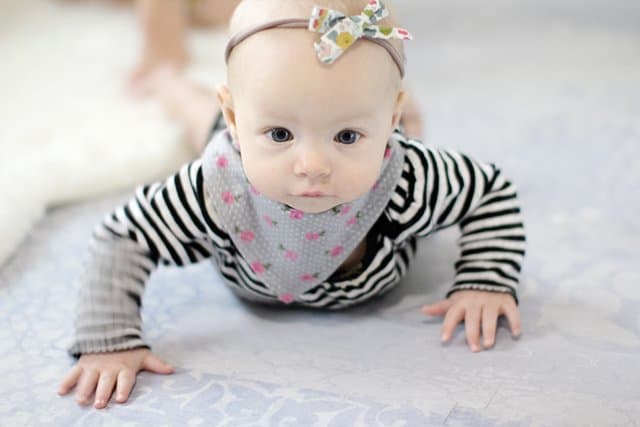 This pattern was originally available as a one-size download (and it's been downloaded thousands of times!!). Today it's available in sizes O-24M so you can make bandana drool bibs for bigger babies, too! That will cover you for all of the teething months! Teething is the total worst so at least it can be a little cuter with these drool bibs!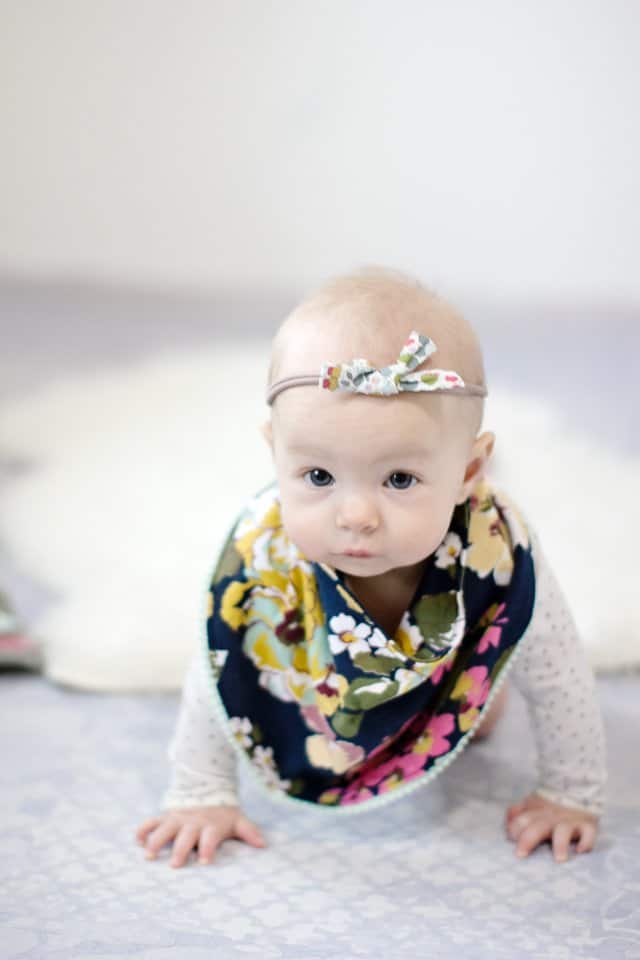 I love the style of the bandana bib and how it adds to an outfit! This post has TWO styles of bandana bib! There is an original angled one and a rounded one. You can also add pompoms, fringe or another trim for an extra variation! This is a super fun creative sewing activity! Add some trims, find your knit scraps and let's get sewing!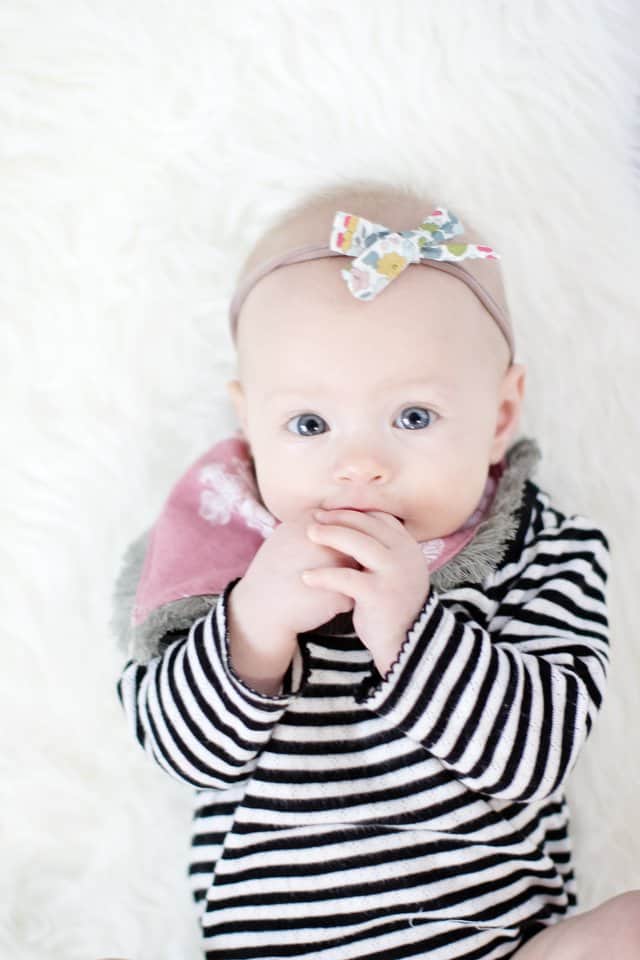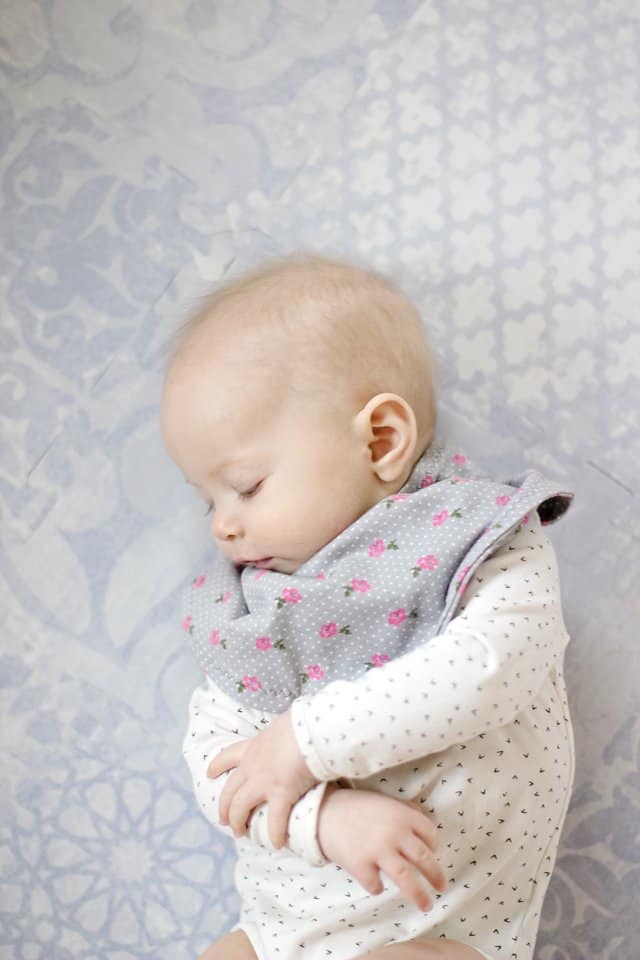 Bandana Drool Bib Materials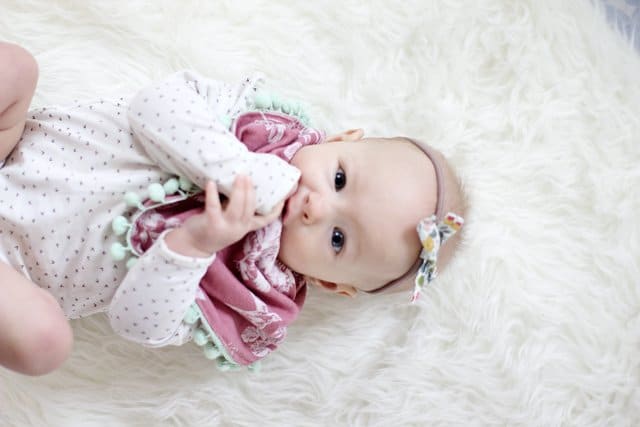 Download the pattern file and print out the pages! For the angled bandana bib you need pages 1-3. For the rounded bandana bib you need pages 1-2, and 4-5. Tape the pages together as shown below. There will be 1/2″ overlap on each side, so trim the paper's edges as needed.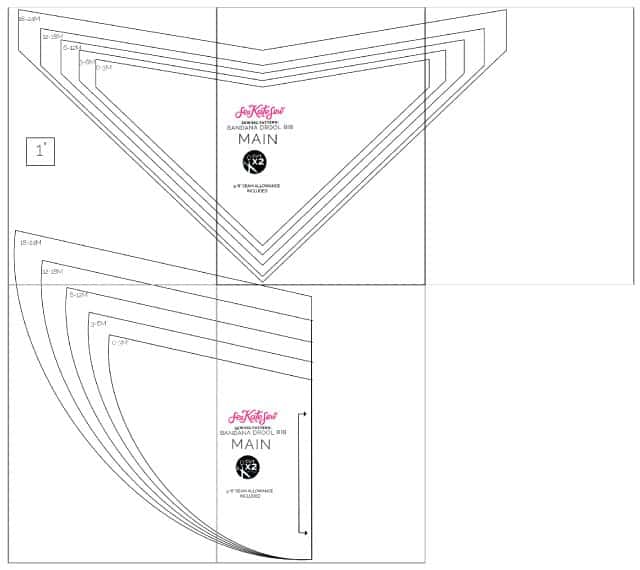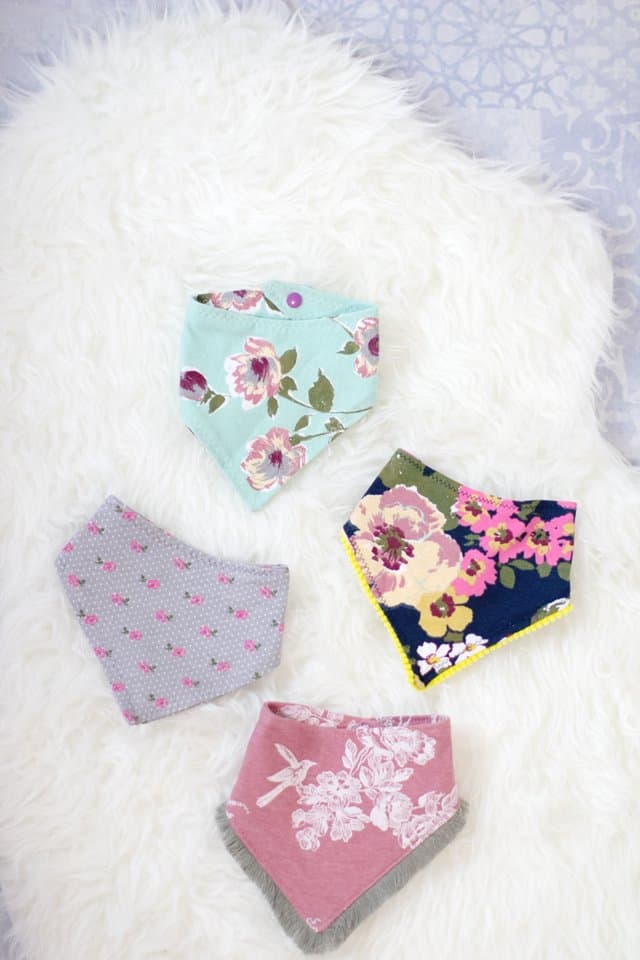 Instructions: Cut out 2 layers of the bib from fabric. To make a reversible bib, cut two layers from different fabrics!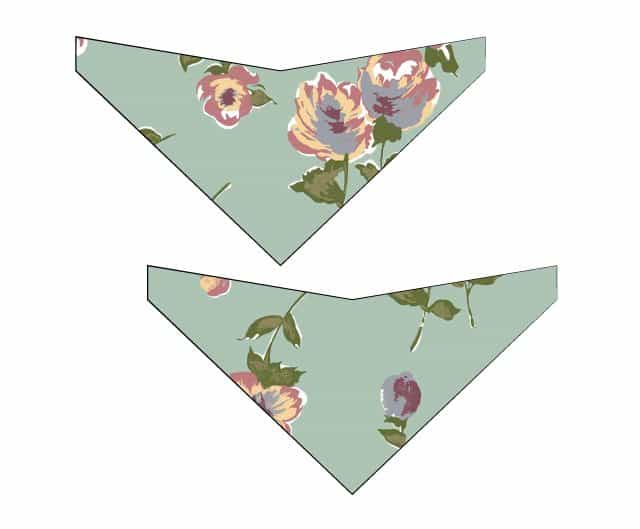 Fuse little scraps of interfacing to the ends of the bandana bib. This will give the fabric a little more stability when you add the snaps.
If you want to add a pom pom or fringe trim baste it to one layer of fabric.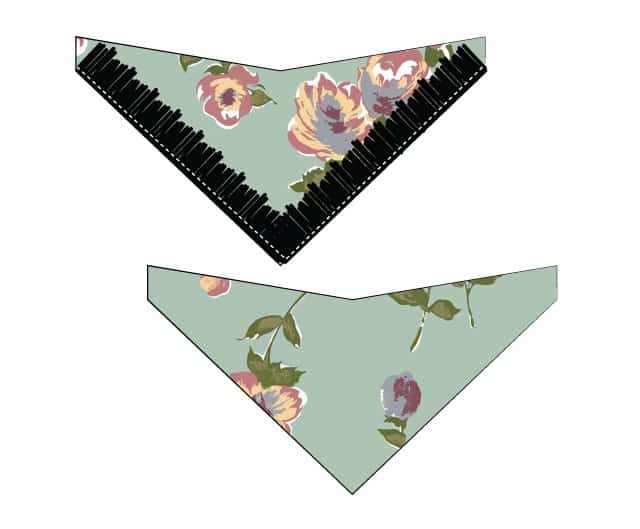 Lay the second layer on top with the right sides together. Sew around the bib, leaving a 2.5 or 3″ opening on one straight top edge. Clip the corners on the straight bib and clip the curves of the rounded bib. Turn right side out and press.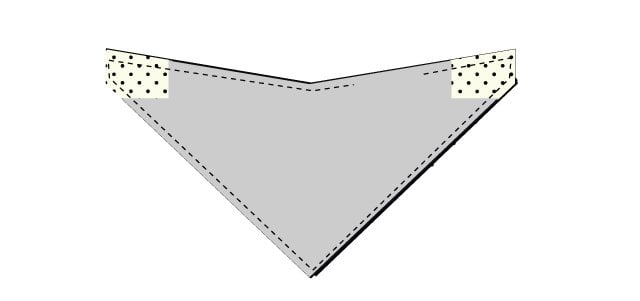 Topstitch around the bib with a zig zag stitch or a long straight stitch.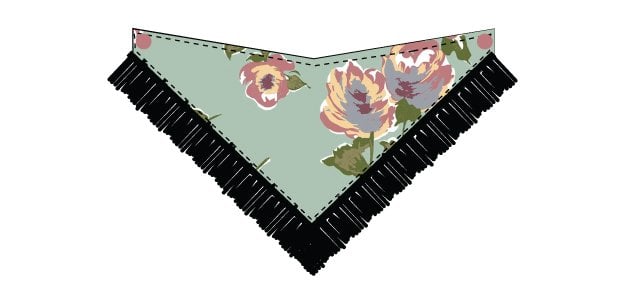 Add snaps to the ends of the bib, paying attention to which way the snaps are going in! If you want to make the bib adjustable, put two snaps on one side. And you're all done! Try that bib on your baby and make some more!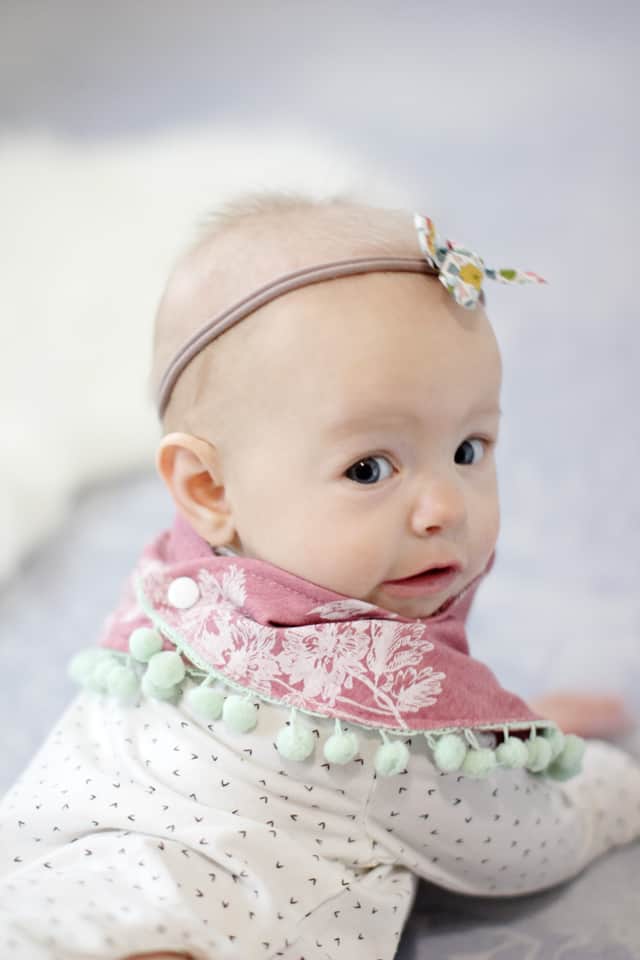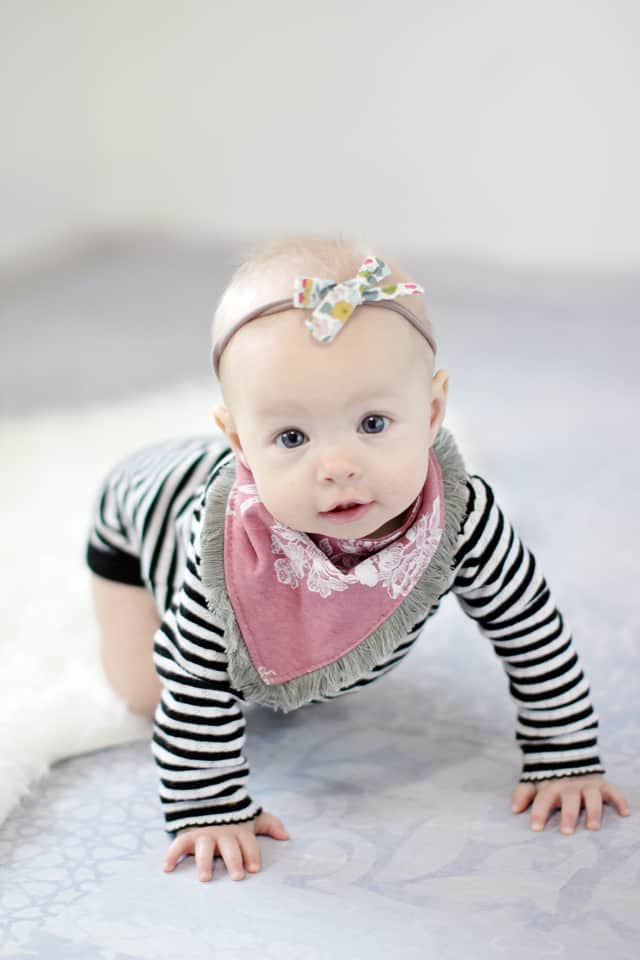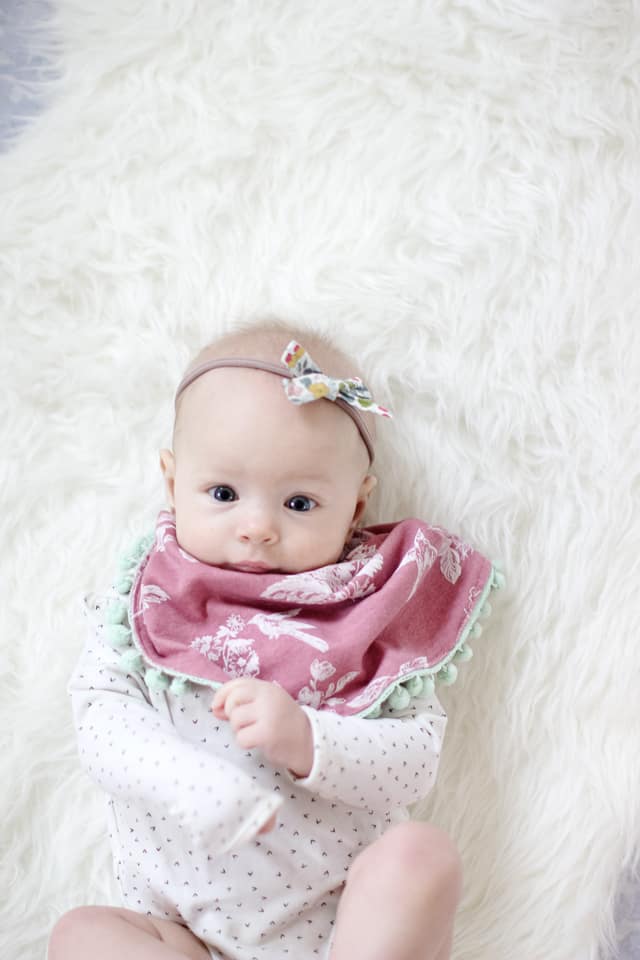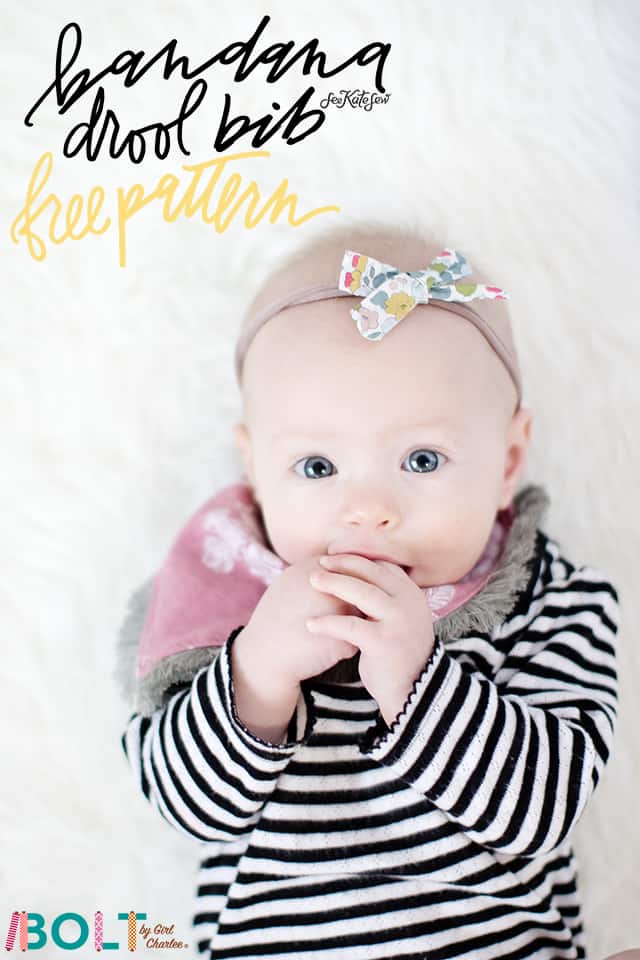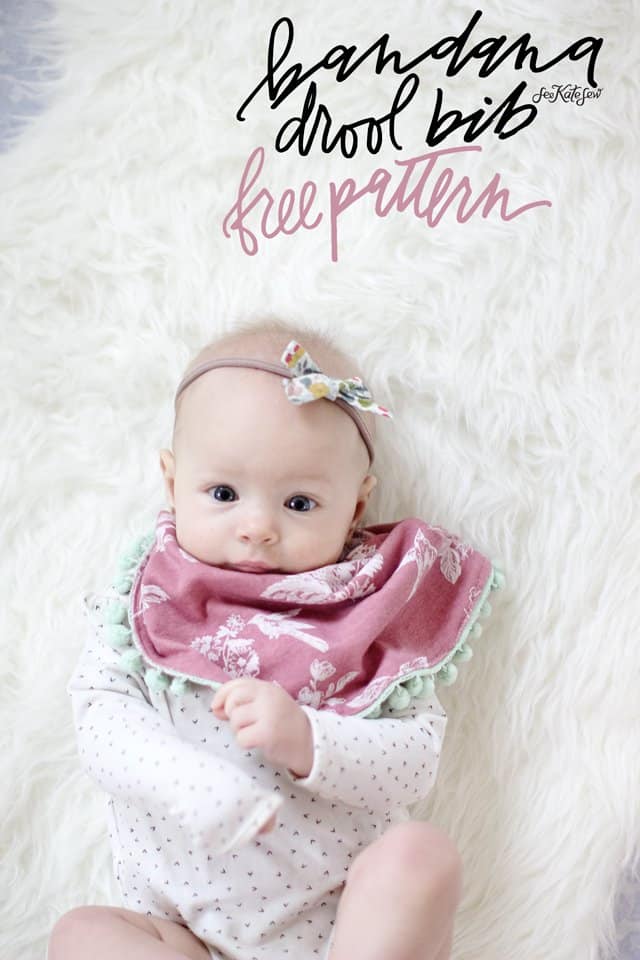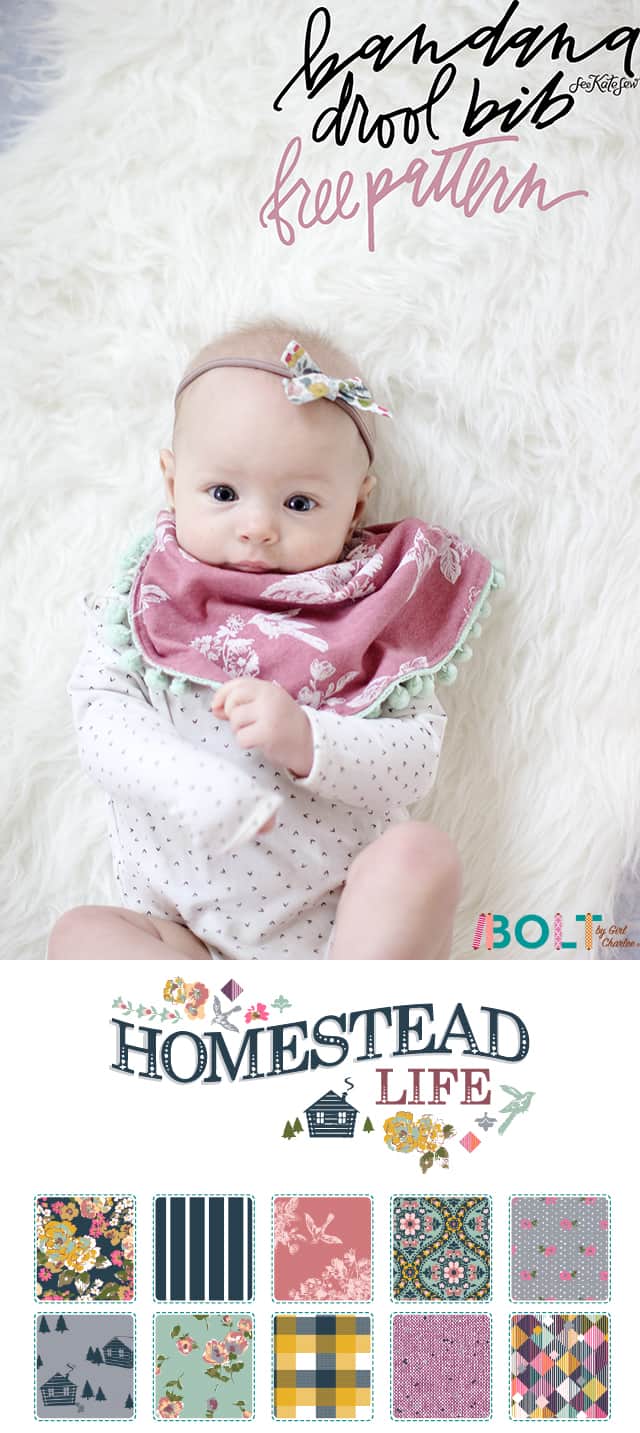 SaveSave