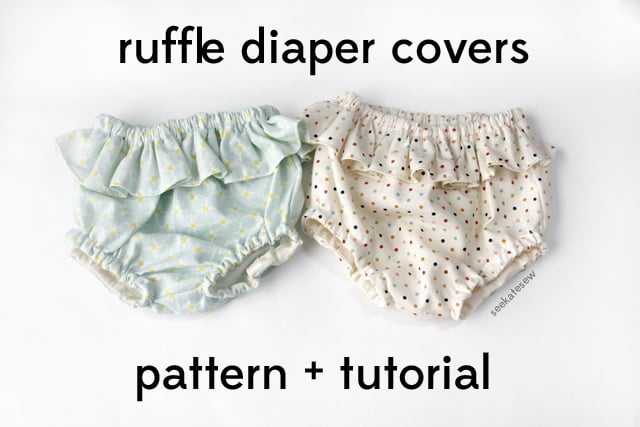 Welcome to another installment of Belly and Baby! Today I'm sharing a pattern for ruffled diaper covers. I made a basic diaper cover for the new baby and then realized it was too plain! So, I added a ruffle on the top edge and I'm totally in love! These diaper covers are so fun to make, I've already made a short stack of them!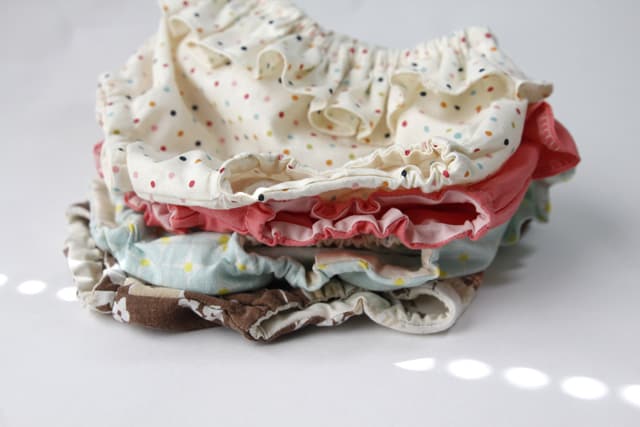 You can never have enough diaper covers, right? Let's get started:
Ruffle Diaper Cover Materials
quilting weight cotton
serger (optional, I recommend this one if you're in the market)
Diaper Cover Measurements

*ruffle strip: 40″ by 3″
*elastic for top*: 13″
*elastic for legs*: 8 1/2″ each
*You might have to adjust this based on the stretchiness of your elastic or the width of the baby's legs/belly.
**I forget how big babies are, so I think these will fit until around 3 months! If you need them bigger, simply print the pieces enlarged.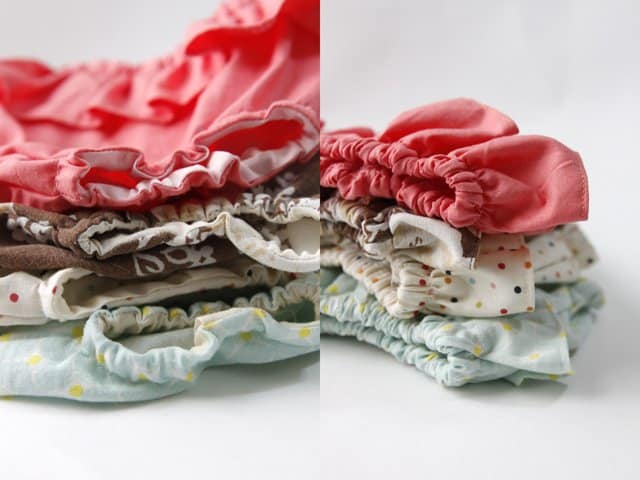 Cut out your pattern pieces and ruffle strip.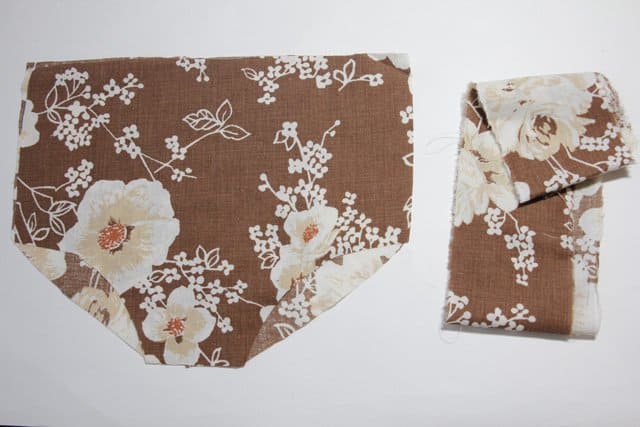 Sew the front and back together, right sides together, at the sides and crotch. Then finish the seam allowances.
Also serge or zigzag one long edge of your ruffle strip. Turn and press over 1/4″ and finish the hem by topstitching 1/8″ from the edge of the fabric.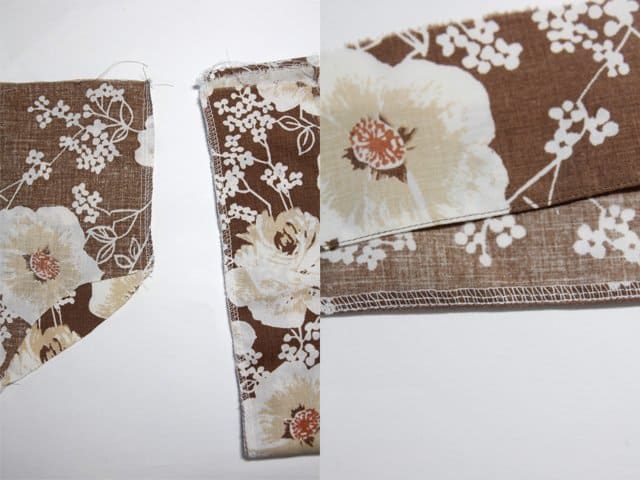 Sew two rows of baste stitching through the top edge of the strip, about 1/2″ away from each other. The first one should be 1/2″ from the top and the second 1″ from the top. Gather the strip by pulling the ends of both sets of threads so it matches the width of the top of the diaper cover.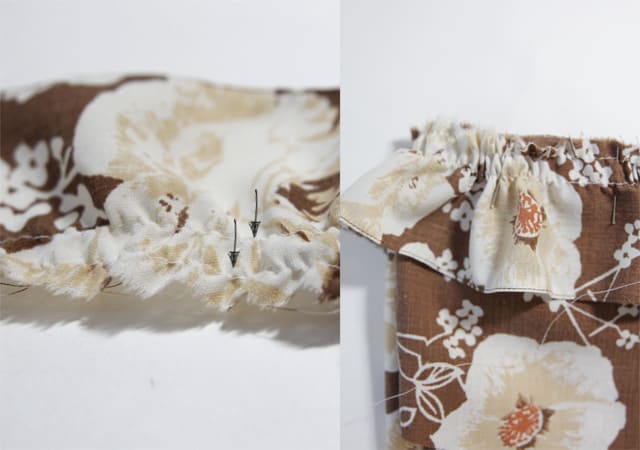 Sew the short edges of the ruffle strip together and match it to the top of the diaper cover, pinning as you go.
Baste it on and serge or zigzag the top edge. Then, flip over 1/2″ of the top edge (including the ruffle) and pin it in place.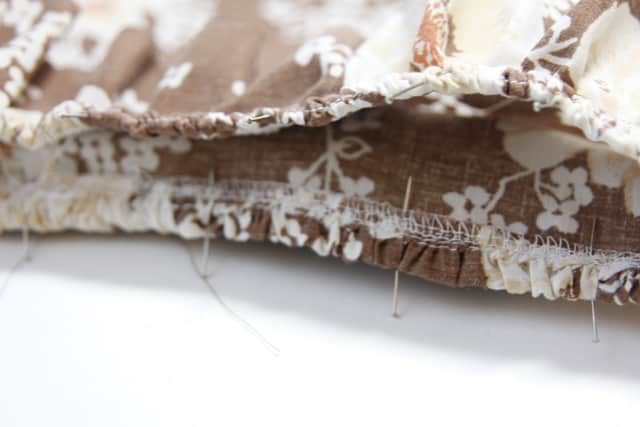 Sew around near the edge to create a casing for elastic. Make sure to leave a 1-2″ opening to insert elastic.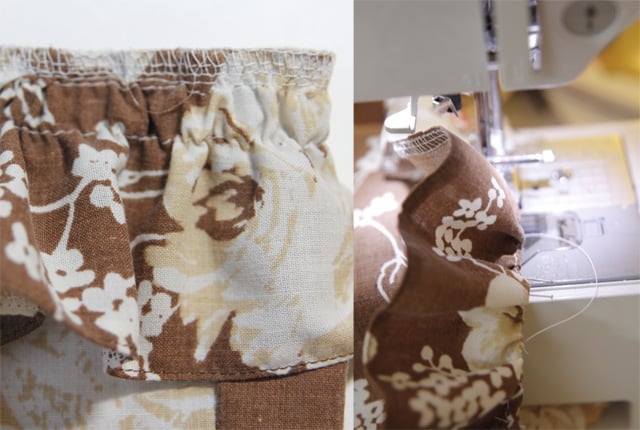 Use a safety pin to thread the elastic through the casing.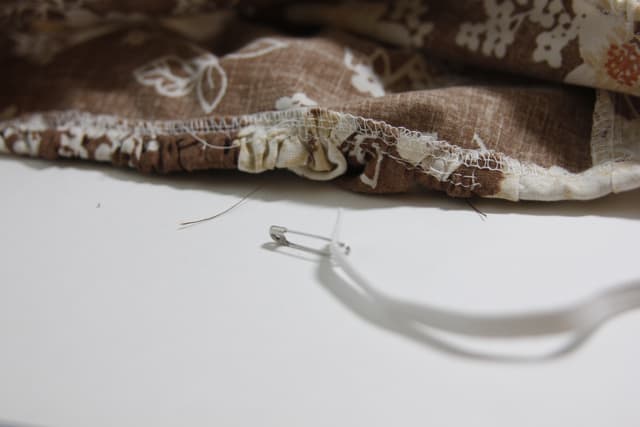 After you've inserted the elastic, pin the casings shut and sew them up. Unpick any baste stitching that you don't want.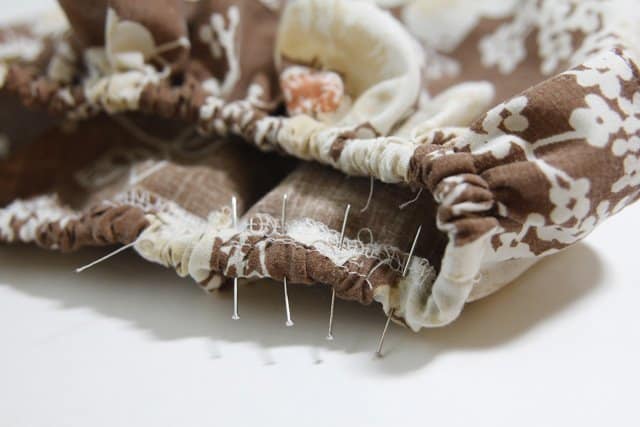 For the leg openings, open the bias tape and pin the edge to the opening edge. Pin all the way around then sew on at 1/4″.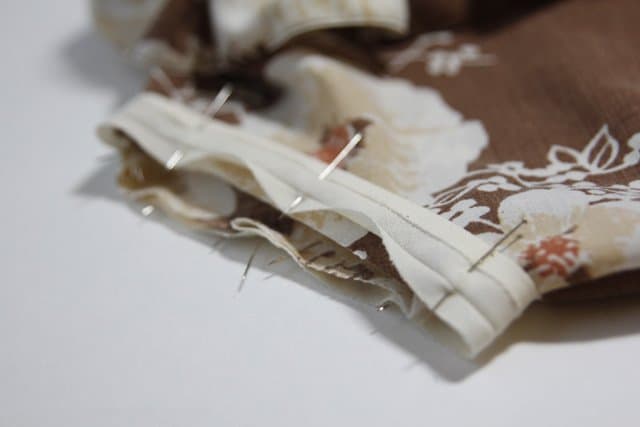 Flip the bias tape to the inside of the diaper cover and pin.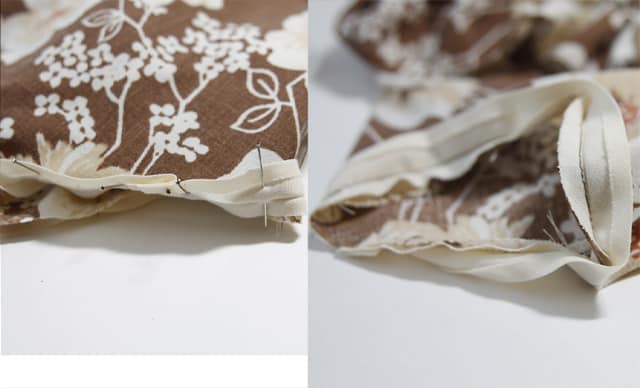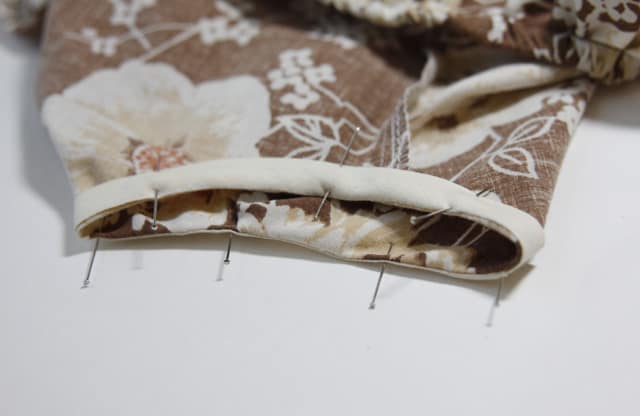 You shouldn't see any bias tape from the front. Sew it on at 1/2″, again creating a casing for elastic.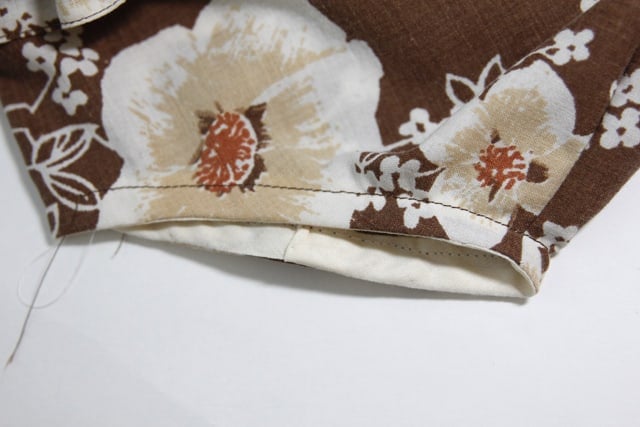 Insert the elastic and close the casing. Repeat for the other leg and you're done!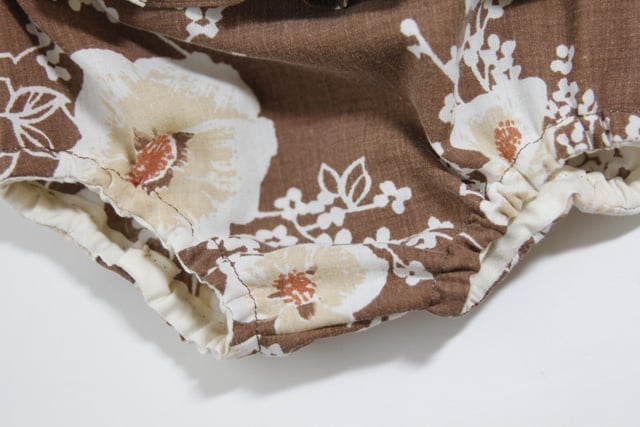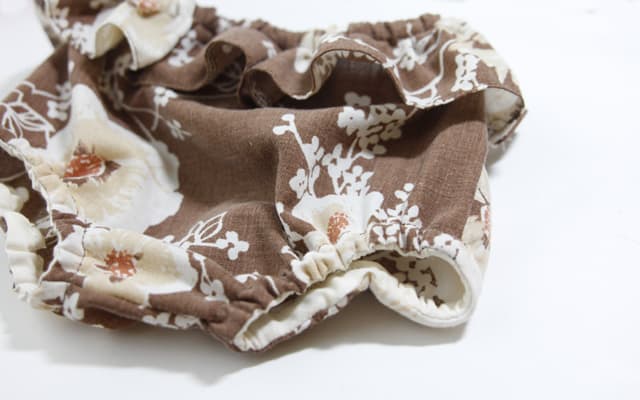 So much gathered cuteness!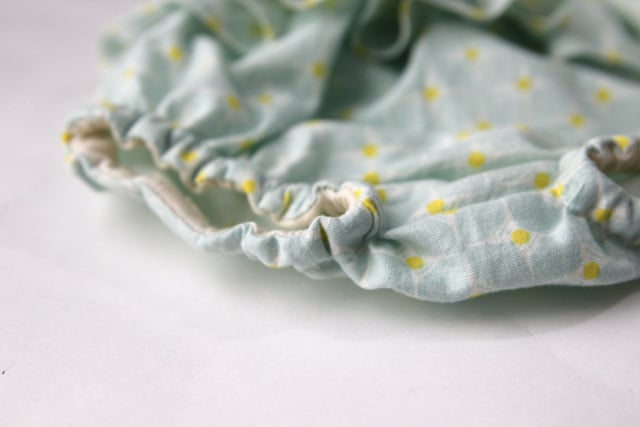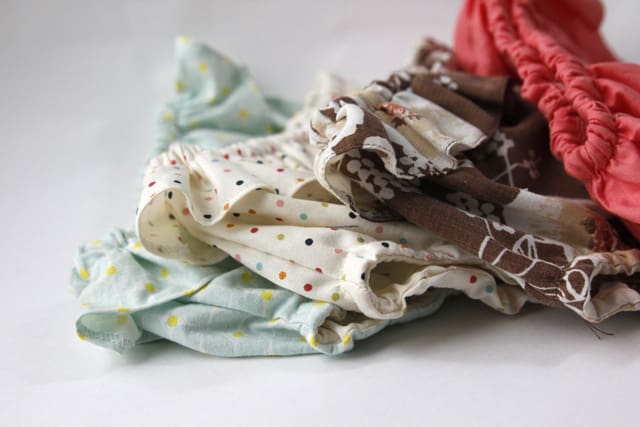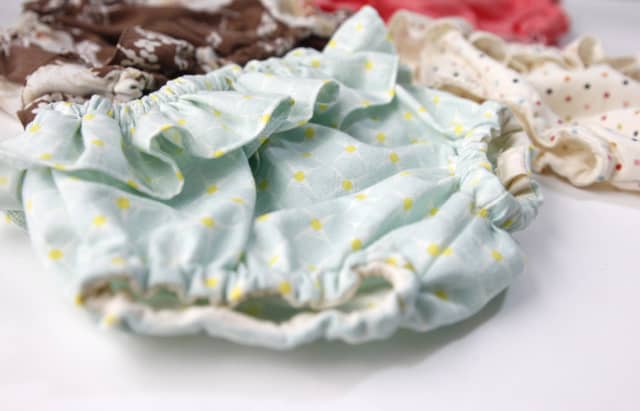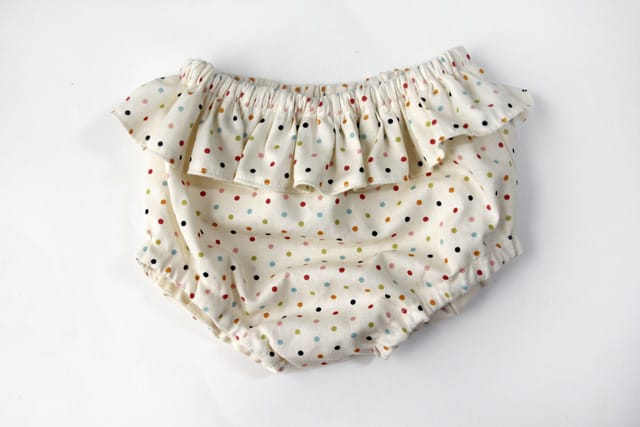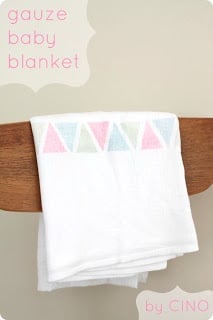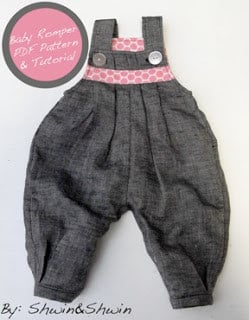 See you next Monday for more belly + baby!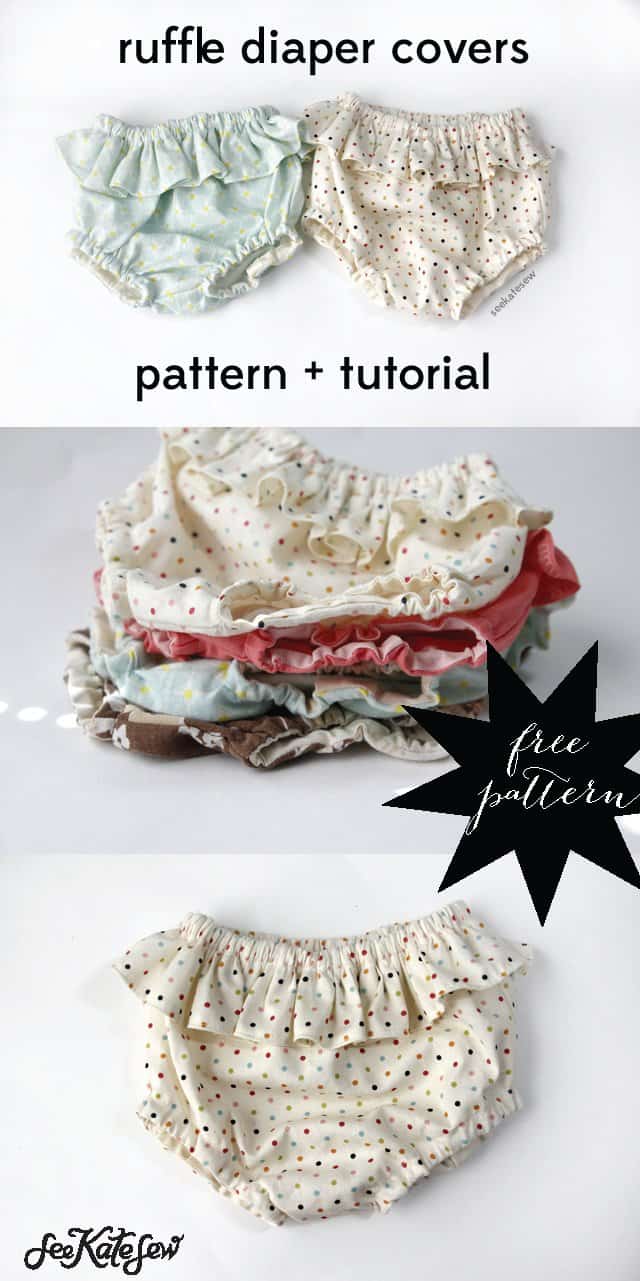 \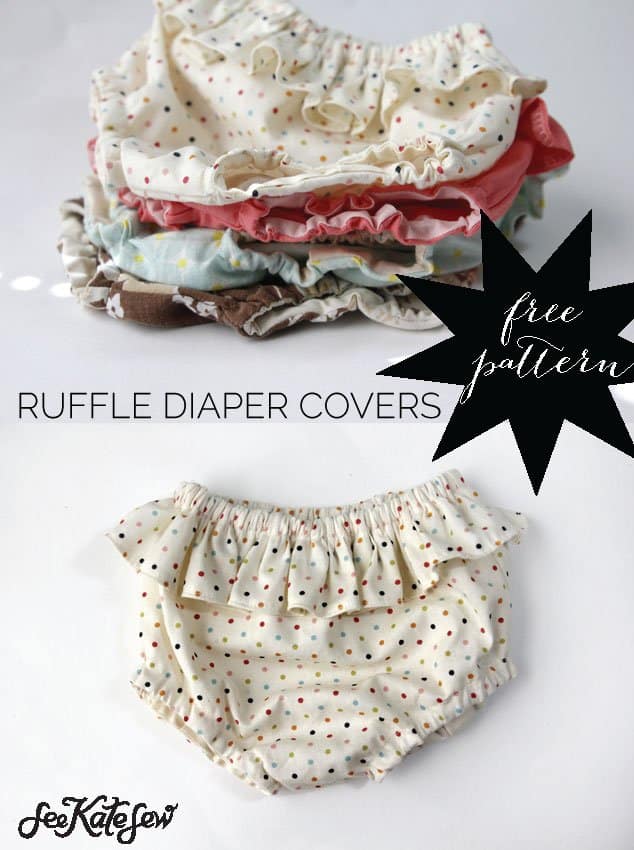 *