The Recycled Wreath Series 
#3 The Book Wreath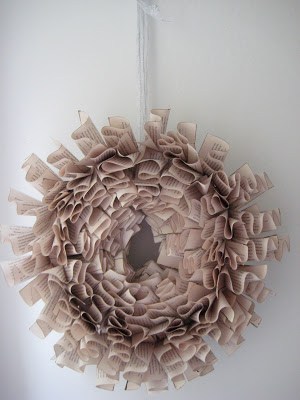 Materials:
old book
black or brown acrylic paint, watered down
straw wreath
stapler
flower and glue gun (optional)
1. Find a mass market paperback that no one will miss.(I chose a "48-hour mystery". Mysteries scare me and I really don't enjoy reading them so it was the perfect choice. I'm not even sure why I have it…but enough about mysteries.)
2. Paint the edges of the book black or dark brown with a watered down acrylic paint. Let dry. 3. Rip pages out and do the accordion fold without pressing down, so you get a loopy effect.
 4. Staple 'folds' to styrofoam wreath in rows. I didn't bother unwrapping the straw wreath. I just left it in the plastic.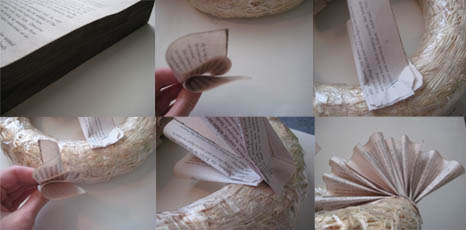 5. Keep making rows until it starts to look like this:
7. If you want you can a silk flower with glue for a little color.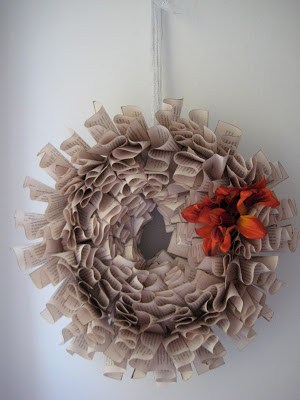 8. Fluff pages as needed.


This concludes the recycled wreath series. I hope you have a wreath on your door now! Check out the acorn wreath and the magazine wreath if you missed those!