I wanted to make a special funny Valentine for my husband this year that paid homage to his willingness to hold my quilts! He is such a good sport when it comes to helping me with my crafts (and generally not being mad when thread and fabric take over) and I know many of you have someone in their life that plays that "quilt holder" role! So this quilt greeting card says 'Thanks for holding my quilts' and you can make it just in time for Valentine's Day to show your appreciation!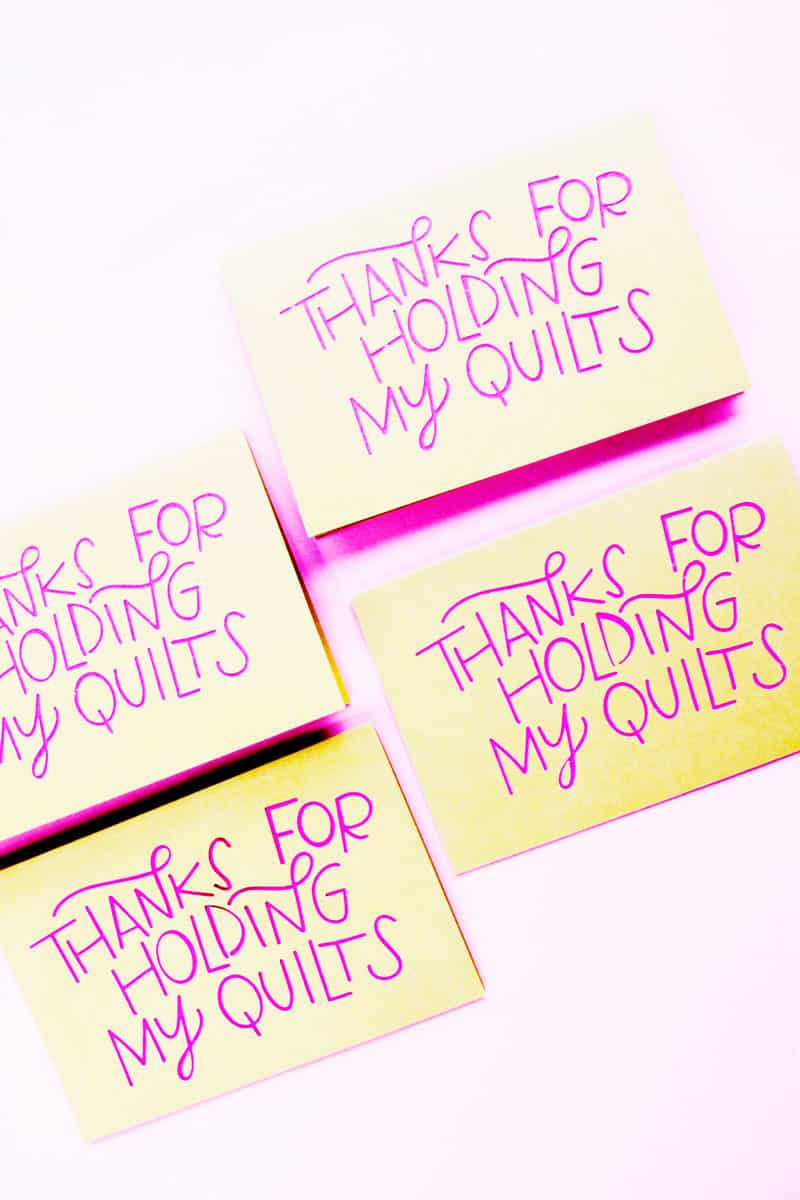 This card is sort of like a general thank you for supporting me with my crafty lifestyle and acting interested when I talk about fabric and irons. It would be a great card for any friend that doesn't really craft but supports you anyway, but I think any crafter or quilter would also appreciate it!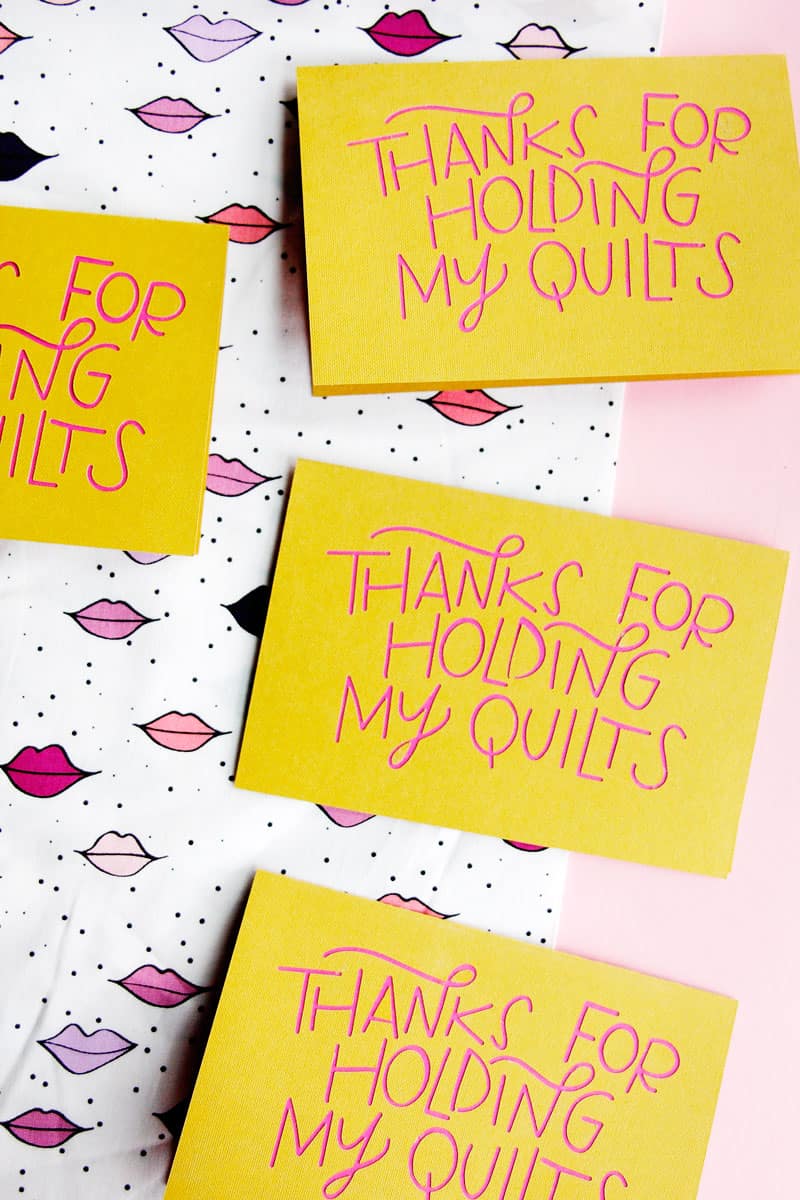 I made this using my Cricut Maker machine. If you're a quilter, read my post about 10 ways to use the Cricut Maker for quilting!
My favorite option is using 2 colors of cardstock and/or paper to create a layered card so I'll show you that method here. You can also cut the design out with vinyl and adhere it to a blank card, such as in this tutorial.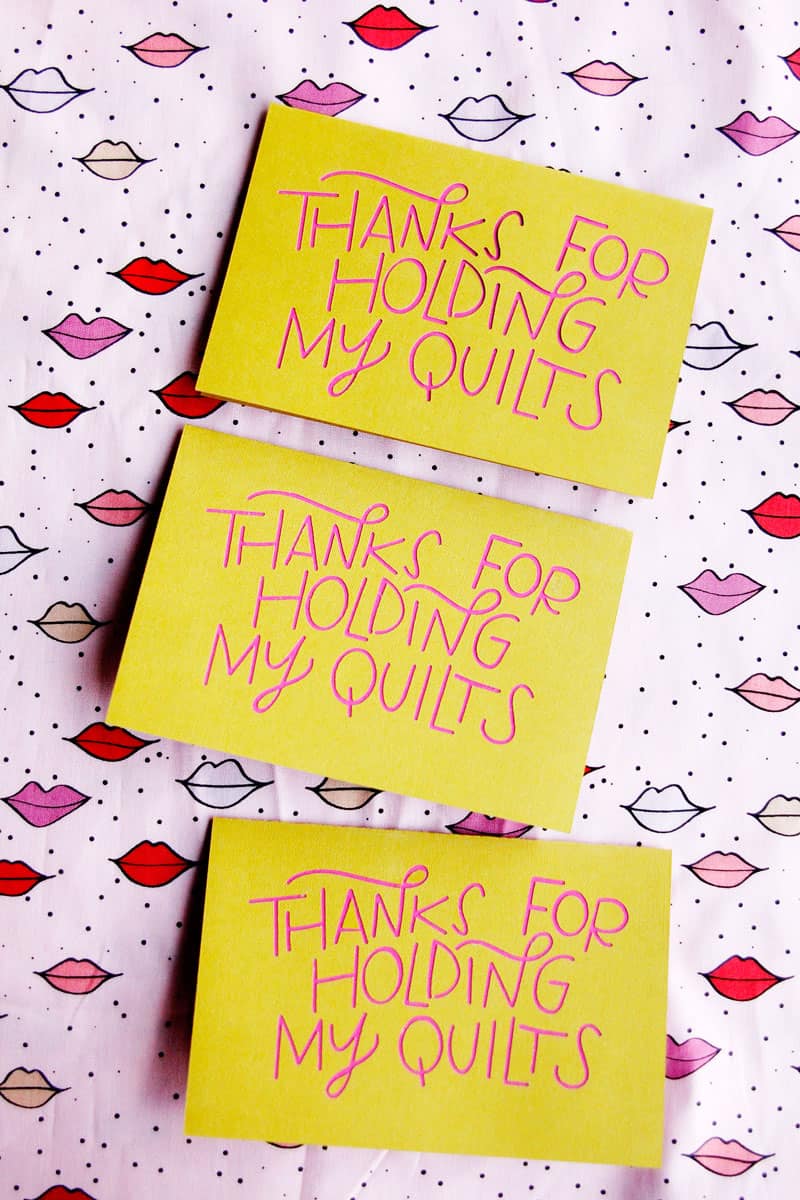 Layered Quilty Valentine Materials
–Cricut Maker or Explore Air 2 (compare machines here)
-Colored Cardstock, I'm using this stack
-Glue Stick
–Weeding Tool
-SVG design, download below!
–Blank Card Project in Design Space
Thanks for holding my quilts SVG VALENTINE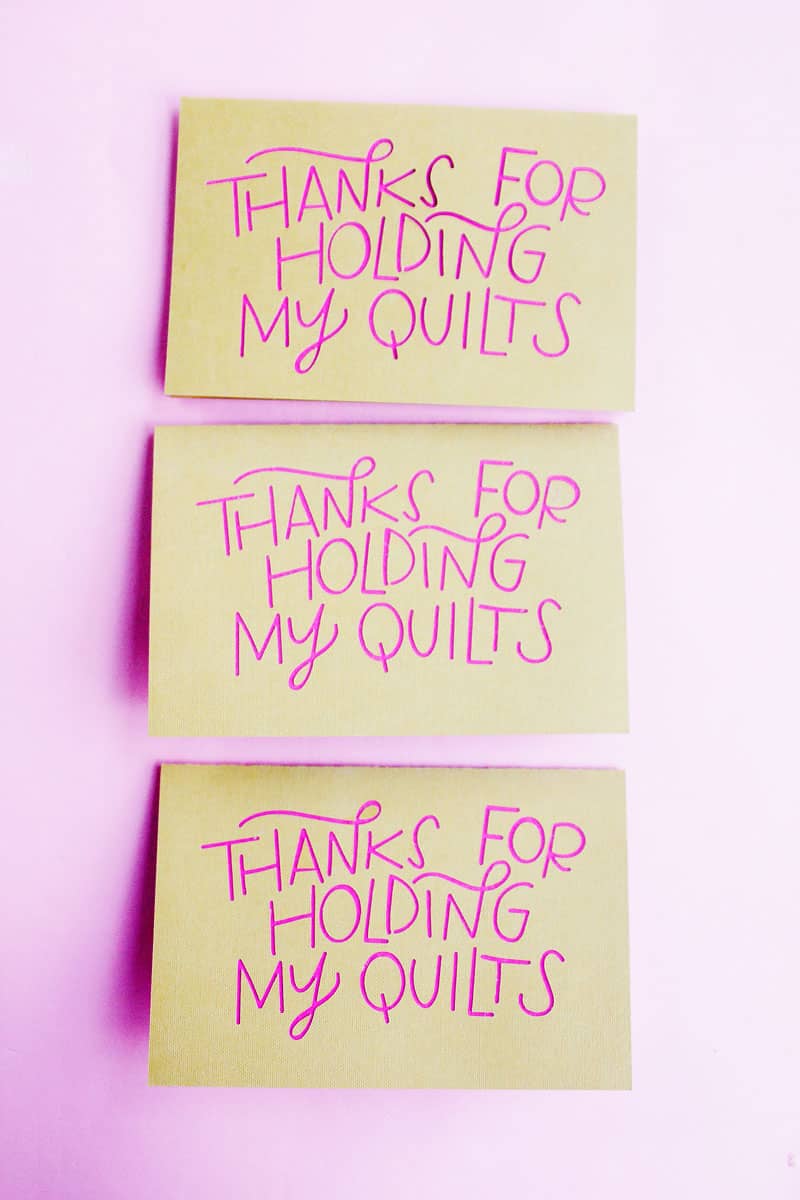 Instructions for Quilt Greeting Card
Start by clicking on this project in Design Space, click on CUSTOMIZE at the bottom. It will pull up the blank card templates.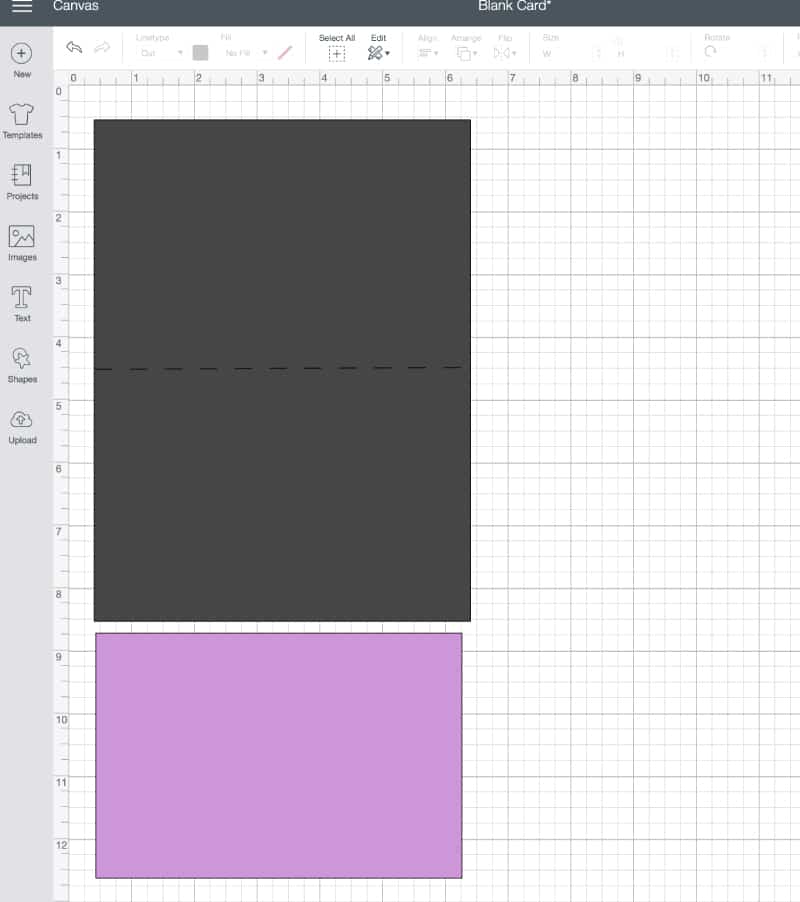 Then upload the SVG file and center it at the bottom of the card. Make the text the same color as the card and ATTACH the grey card, score line and text to the canvas.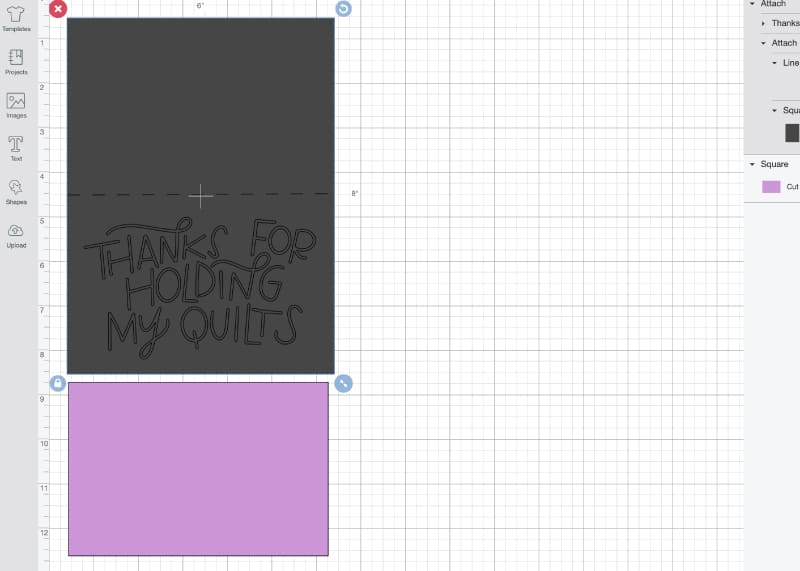 From there, hit MAKE IT and cut out the two elements from different color papers.
Weed the letters with your hook tool.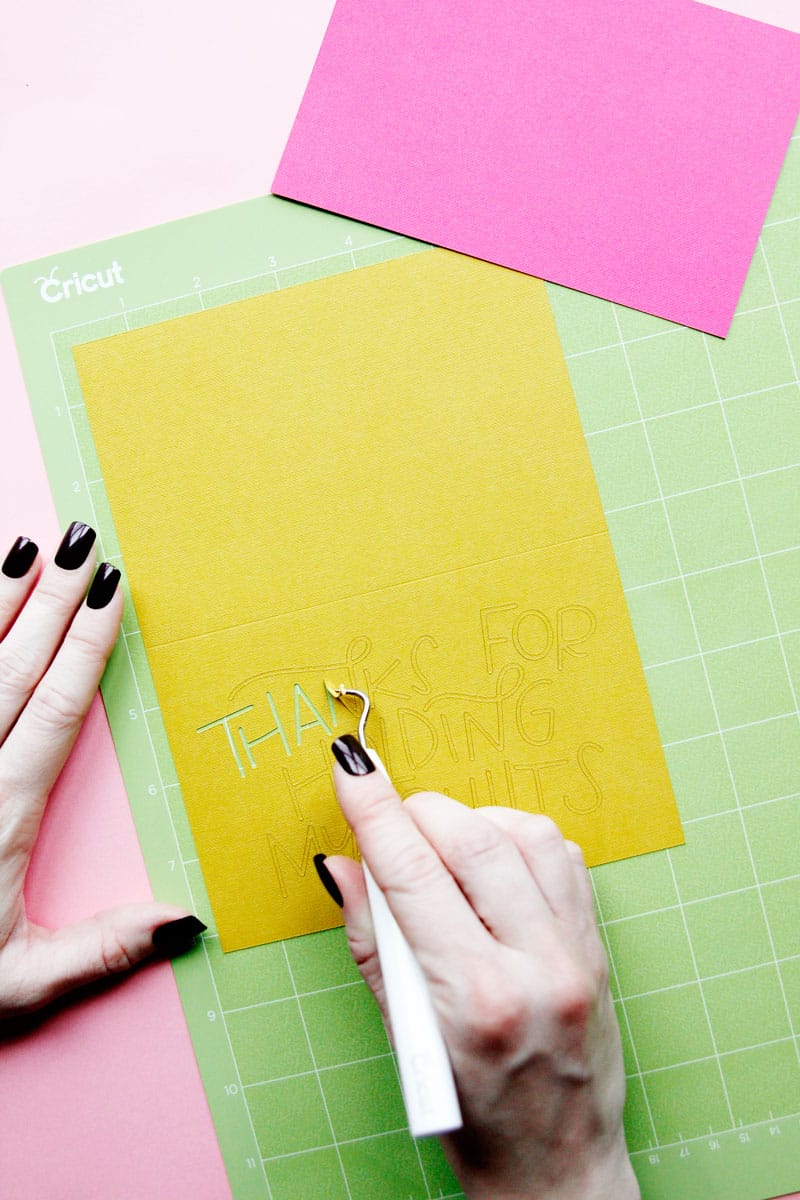 Peel the card off of the canvas, but leave the insides of the letters. Glue around the lettering.
Line up the inside layer and press down. Make sure this layer isn't sticking out of the sides from the front of the card.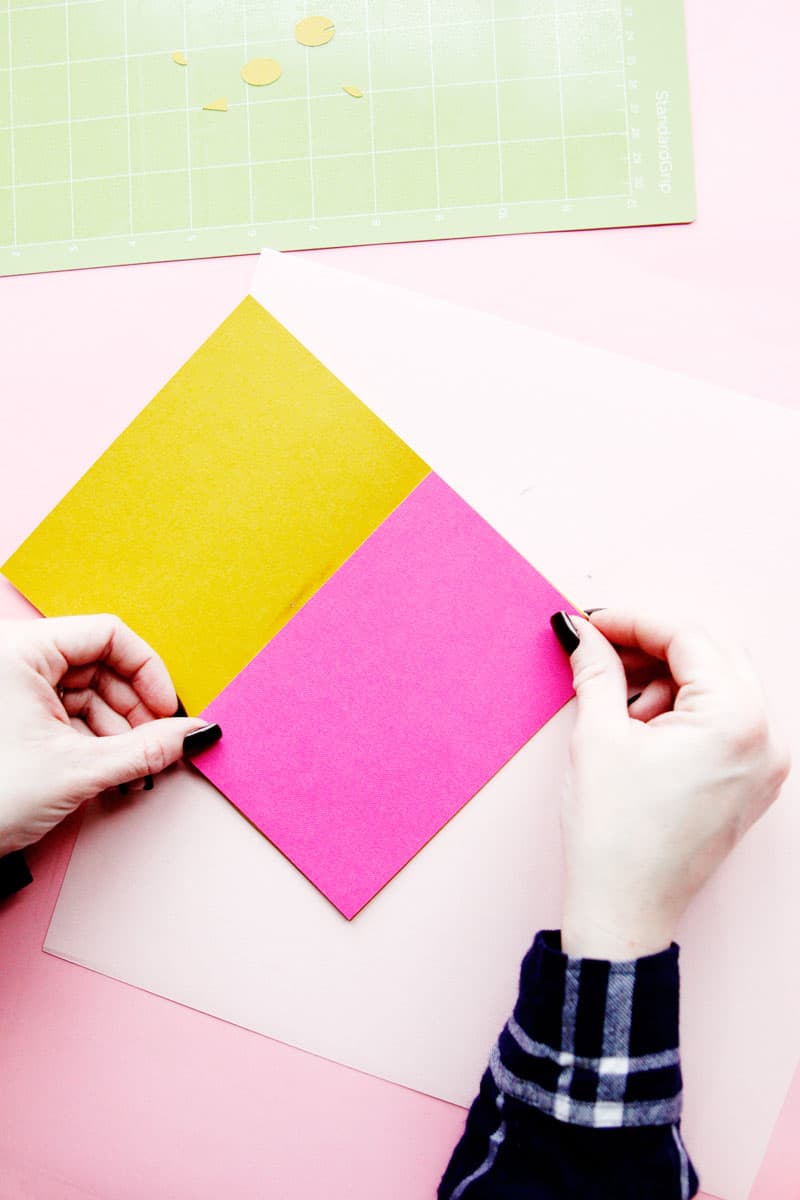 Then peel off each inside piece and glue inside it's respective letter.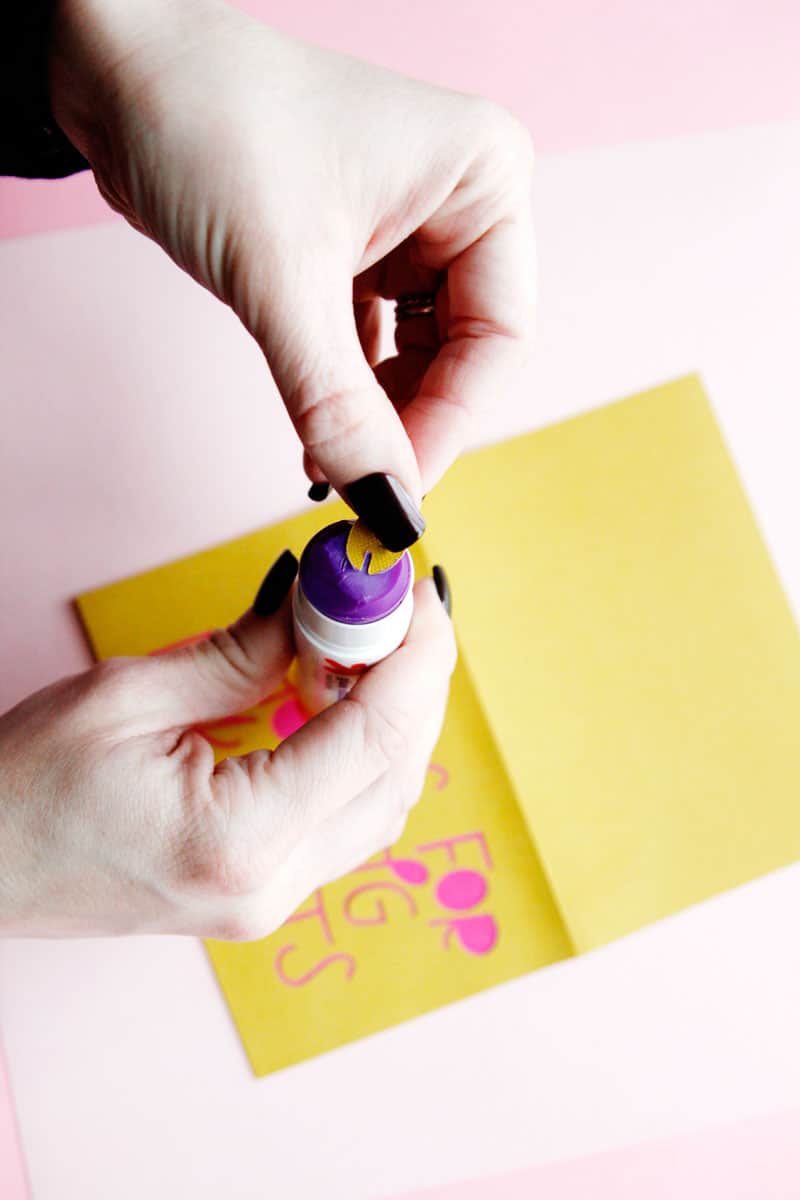 Press down and repeat until you're done! You can skip adding the insides if you like that look!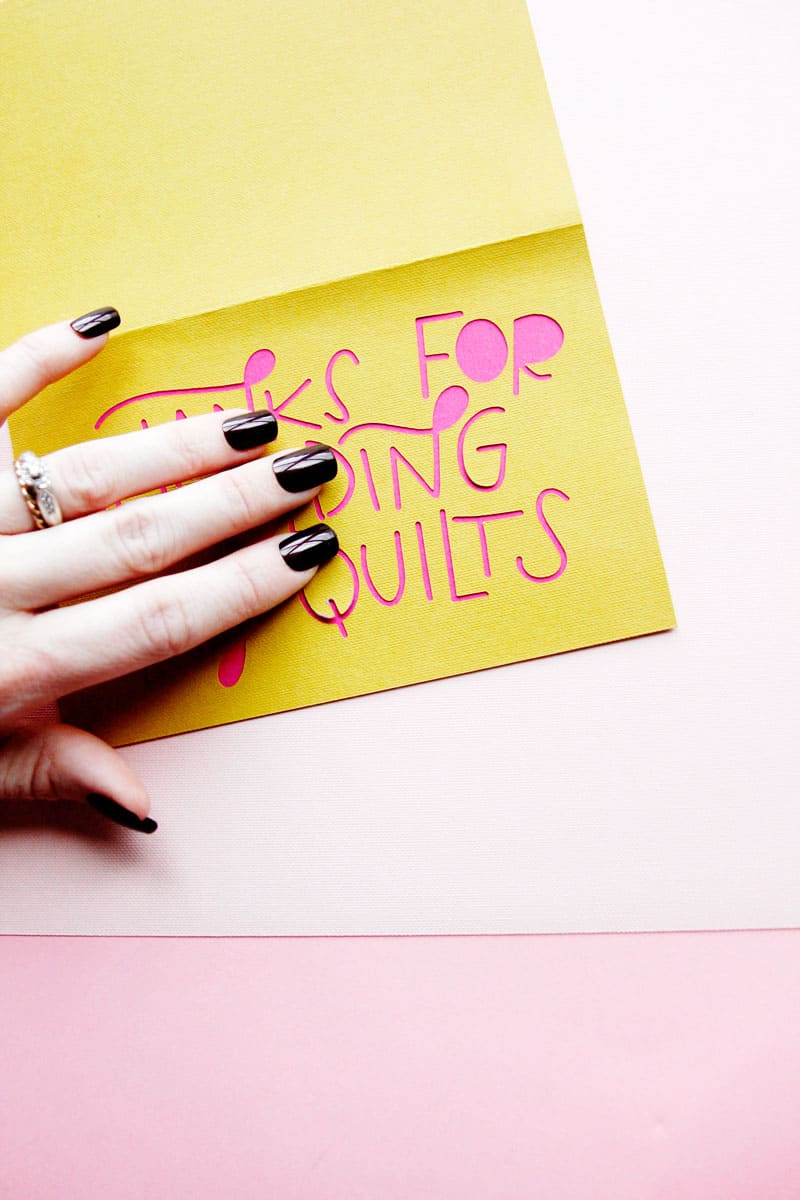 Done!
More Valentine Card Ideas:
–Love Fern
–You Spin me Right Round Baby Valentine
-Unicorn Valentine Box + Hair Clip Valentines