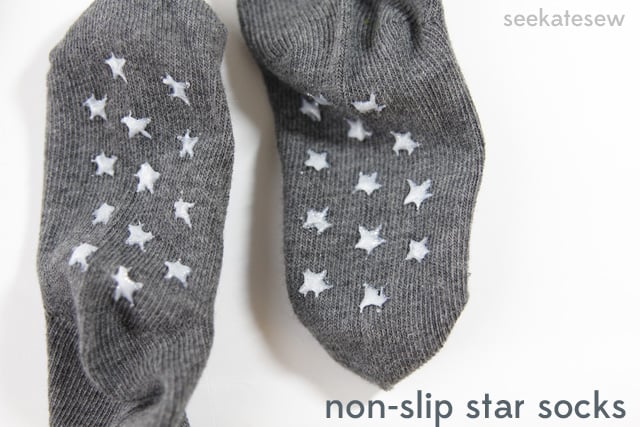 I love the idea of putting puffy paint on the bottom of regular socks to make them non-slip. But I hate how homemade (in a bad way) puffy paint looks. Unleashed from the bottom it just screams homemade and usually tacky. It's hard to get puffy paint to look nice.
I found a solution, using silhouette vinyl to give the puffy paint a definite shape. It's really easy, too!
Materials:
*puffy paint
*silhouette vinyl
*paint brush
*regular socks
Cut out a star design with your CAMEO. I used the freehand line tool to draw a little quirky star. Then I shrunk it down and copy and pasted it over and over. The stars don't really look like stars, just blobs, but they'll cut out crisp and clean.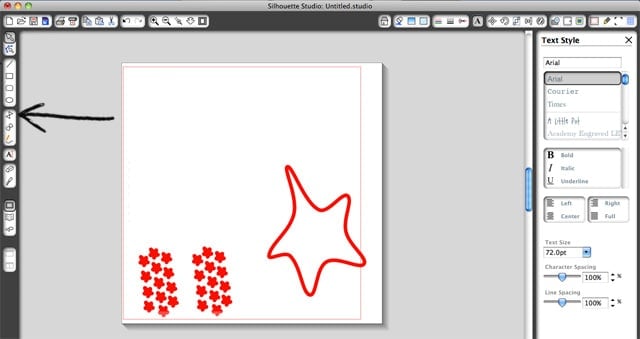 Cut them out and peel off the vinyl. Stick it on the bottom of your socks.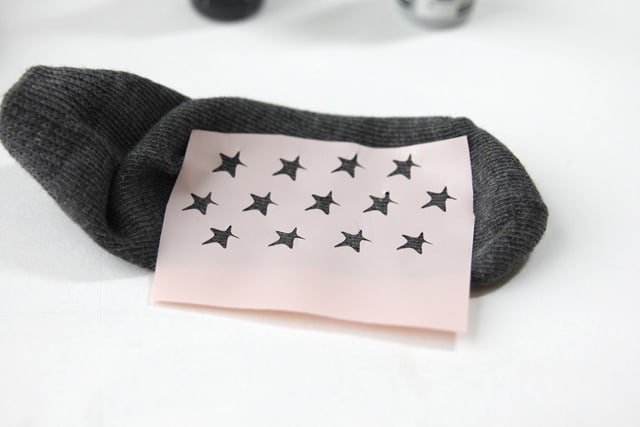 Fill with paint.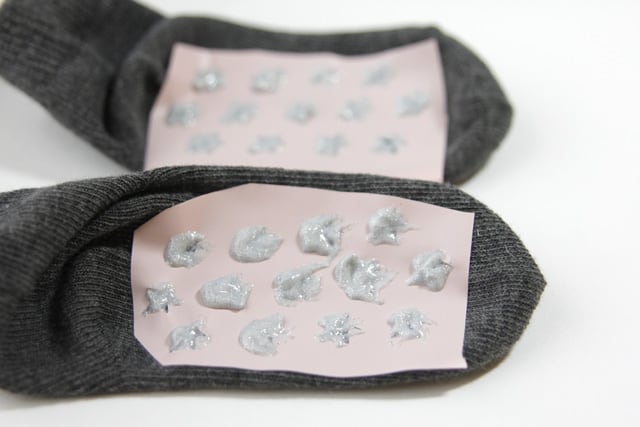 Then let dry. I didn't let the paint dry all the way before I peeled it off, but I wish I had. You'll get a crisper line if you wait until the paint is completely dry. And then you're done!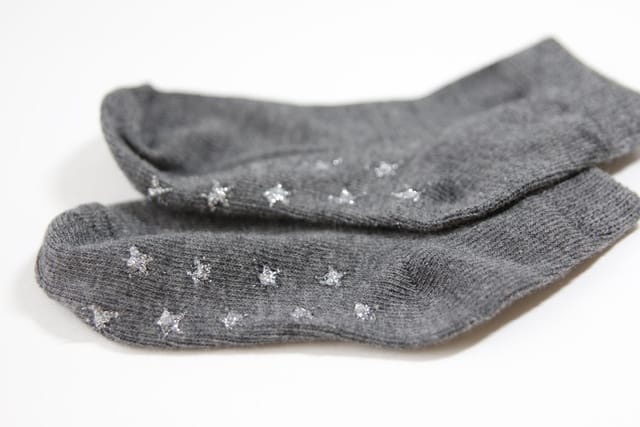 Enjoy not slipping in the kitchen!