Adding some quick elbow patches is an easy and fun way to refashion boy clothes. You can do it to any long sleeved shirt or jacket. Or take the same idea of an elbow patch and apply it to pants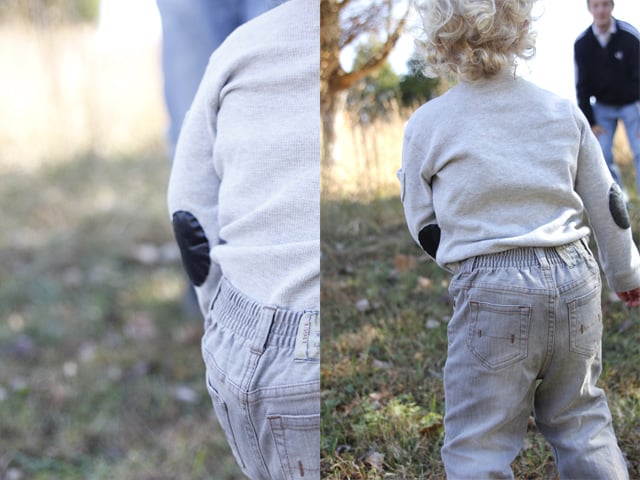 Materials:
*Long sleeved shirt or onesie
*Leather or pleather scraps
*needle and thread

Cut out two ovals with your fabric.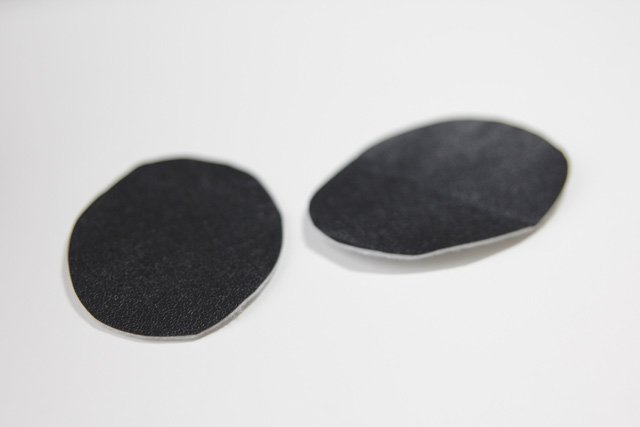 Pin them on to the back of the sleeve.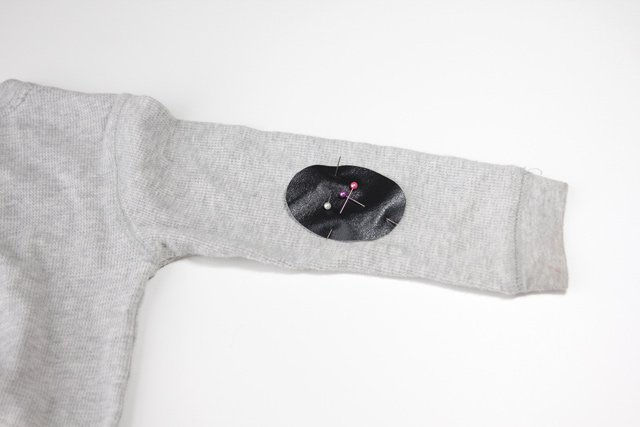 Stitch on by hand.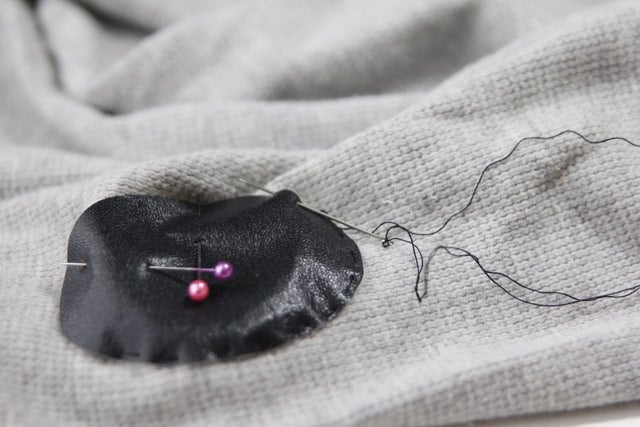 Repeat on the other sleeve.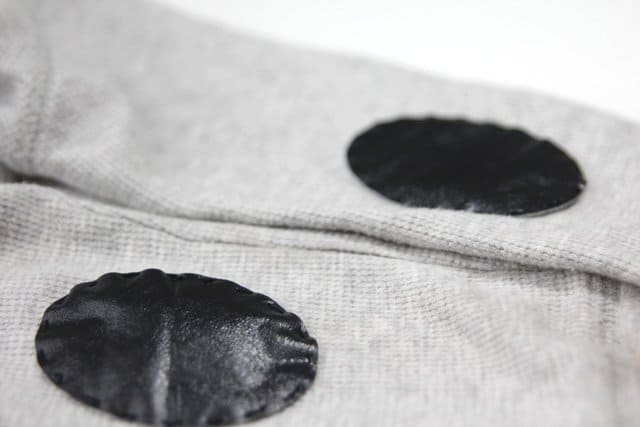 And you're done! Quick little refasion!