I'm excited about my first boy's sewing pattern! This boy pant sewing pattern is a part of the Pattern Anthology: Sun & Surf Collection (which you can purchase here for a great discount until March 24th).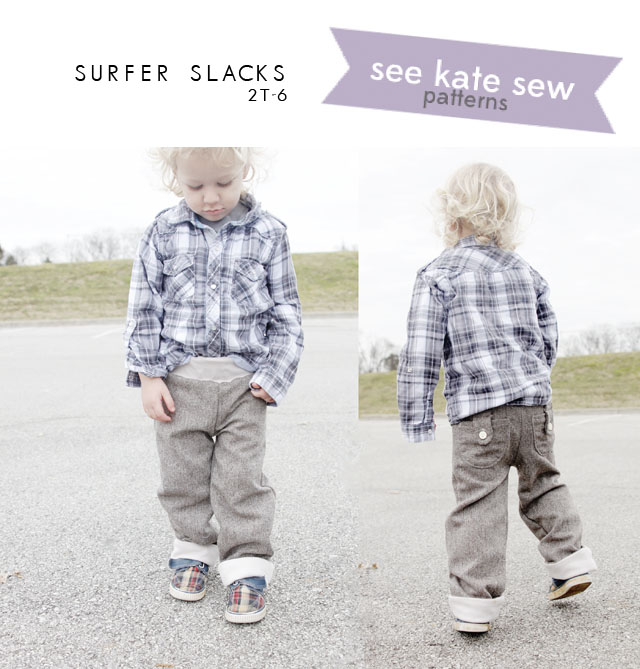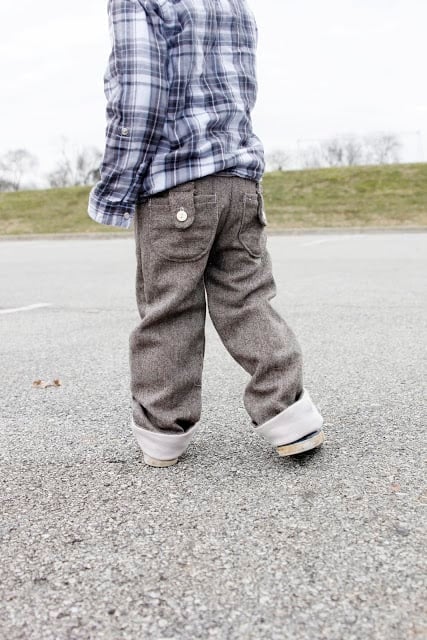 I wanted to make a pair of pants that was really comfy and perfect for slipping on quickly after a long day of playing. The waistband is knit with elastic inside. You can make these out of comfy flannel, sweatshirt fleece or knit fabric for even loungy-er pants. I made these in a jacketing fabric, I really want to try it in twill next.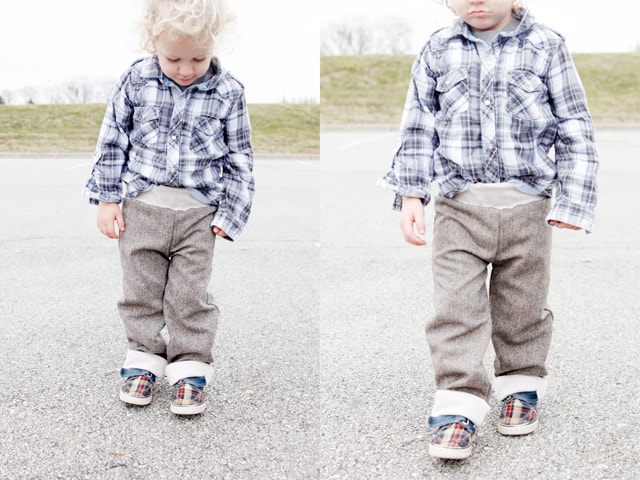 You can also make them in fancier fabrics, they can go a little formal if you want. This pair is made from wool (that I proceeded to wash and dry and now they are tiny baby pants! (Doh! I should know by now!). They were pretty snazzy though.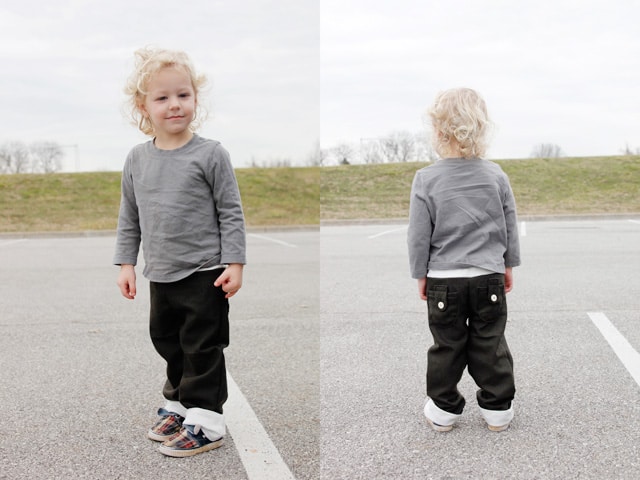 The back is the best part: button tab pockets!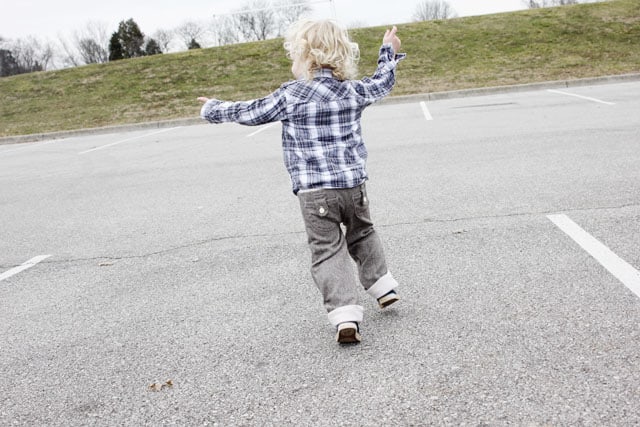 I have a few more boy patterns in the works. Sewing for Cohen is getting really fun. It's incredibly hard to get him to model, but such is toddlerhood.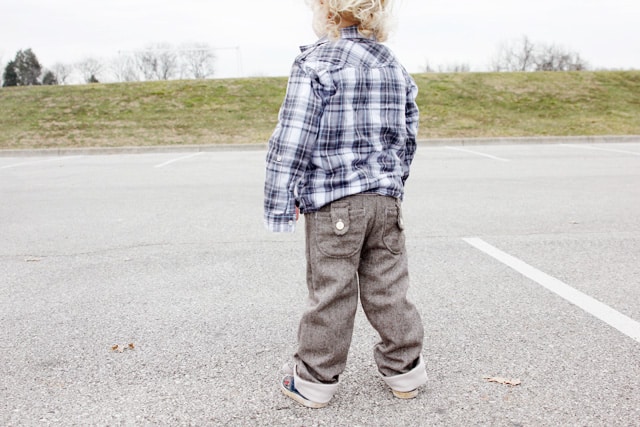 Buy them here now in the Sun & Surf Collection (and save about $30!).

These pants will be available after the 24th in my big cartel shop.