It's the second week at Project Run and Play and voting is open! 


Go vote!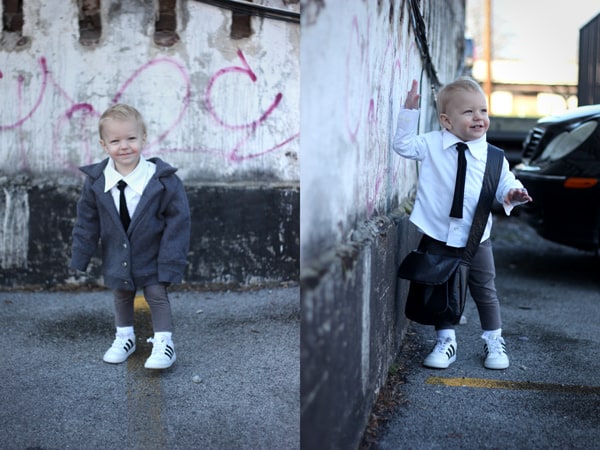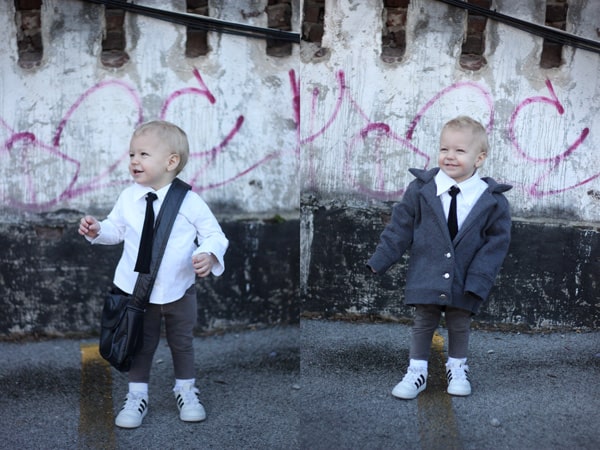 It's boy week at this week, which is nice because I have a boy! I didn't have to round up models and hope the outfit fit for this one. 


I made a hipster look with skinny cords and a skinny square tie.


The best part is that in the inside of the lapel sport coat (which I made a little big, but I know it will fit in a few months) is a  secret car playmat. 
(Which is where the "suburban" part comes, driving in the suburbs!)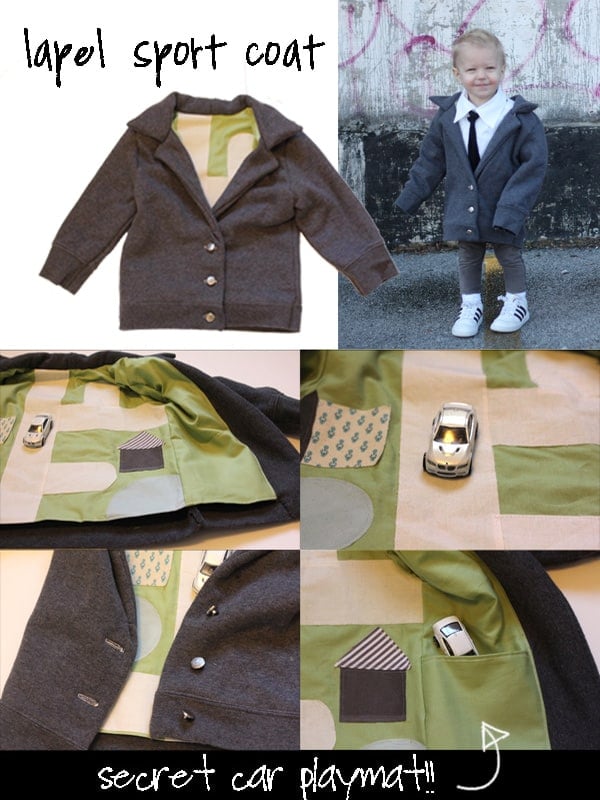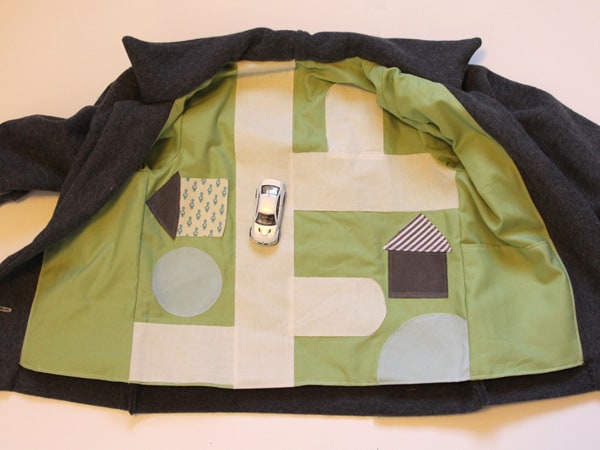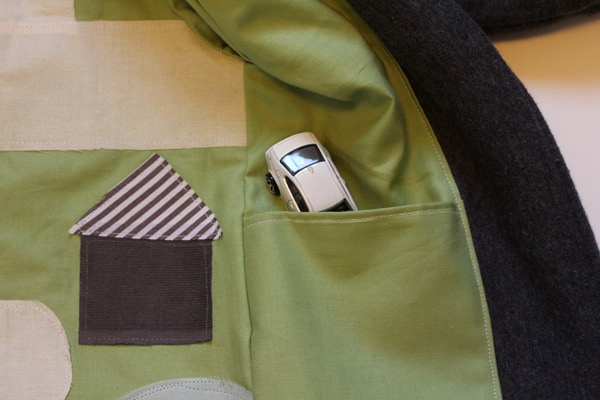 So when you're all dressed up at a boring event or appointment you can take off the coat, drive the car out and *BAM* instant toy. I'm thinking the church pew would be a perfect surface for car racing!


The skinny cords were the real starting point of the whole outfit. I was going for modern interview outfit. A lightweight grey cord started it all. I wanted these pants to be just like jeans, with all the pockets, belt loops and topstitching. I used a few different sizes of twin needles for the topstitching. The cute little yoke in the back might be my favorite part. The back waistline has elastic and the front has a workable button fly. I really love the way the waistband and belt loops look.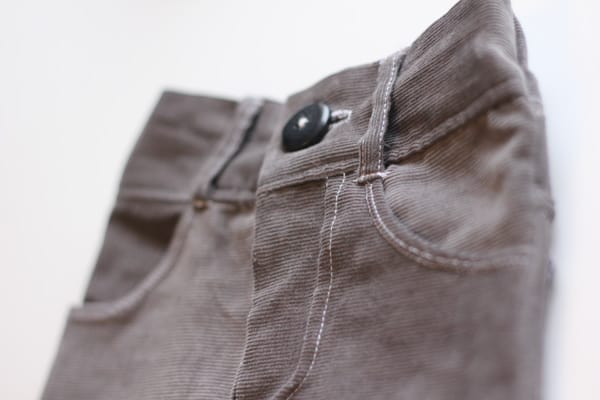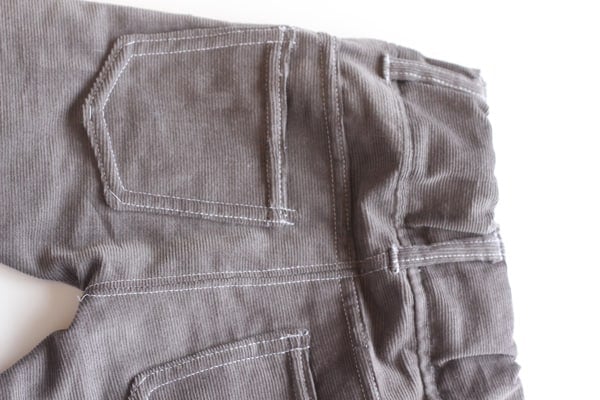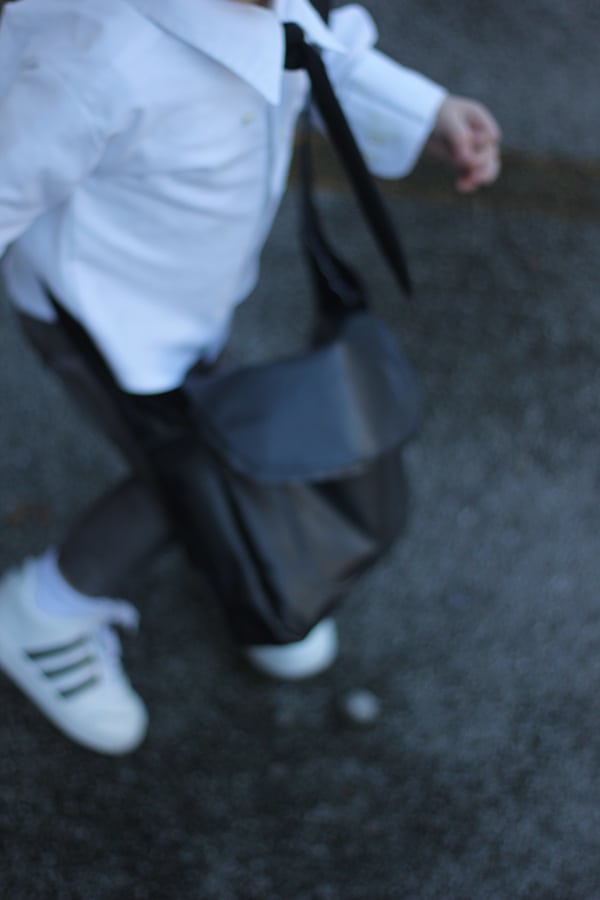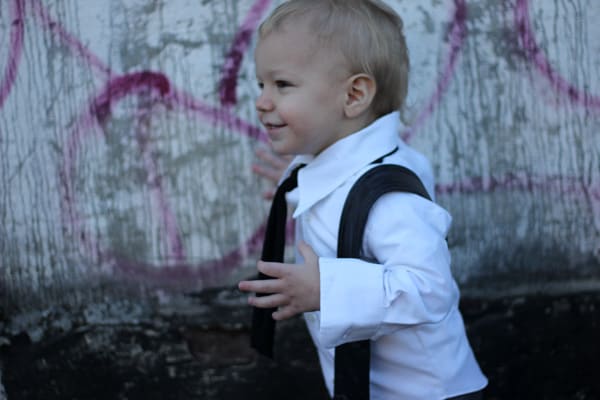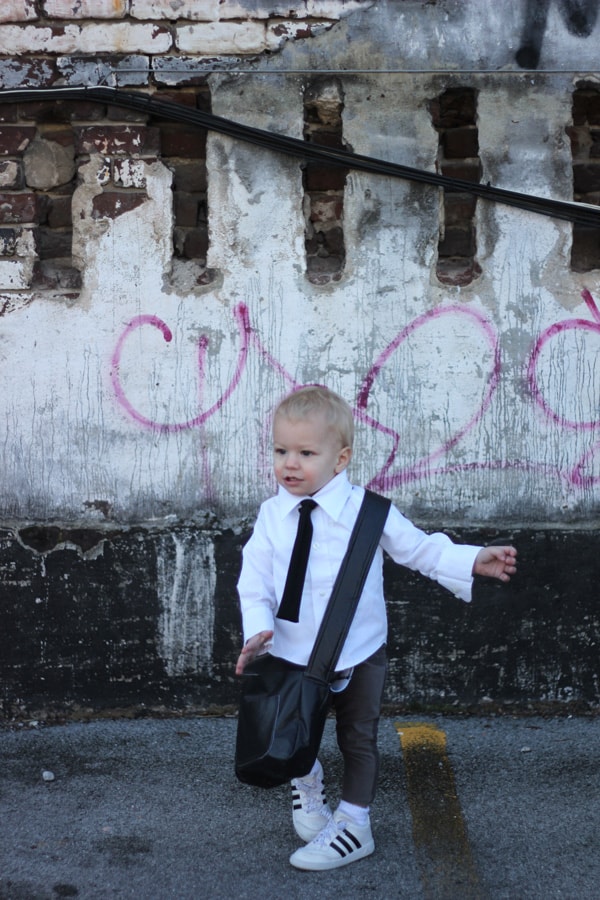 Lots of pictures, I just couldn't help myself! I love this kid. He says apple now to describe any round food. It's the cutest word I've ever heard.