Pacifier clips are a must-have for germaphobes! They clip to your baby's shirt and keep her pacifier from hitting the floor! They are also nice when baby is in her carseat because you can find the pacifier easily and quickly just by following the cord! Today I'm sharing this sleek leather braided paci clip tutorial at Gugu Guru, where there is also an UPPABABY VISTA STROLLER GIVEAWAY!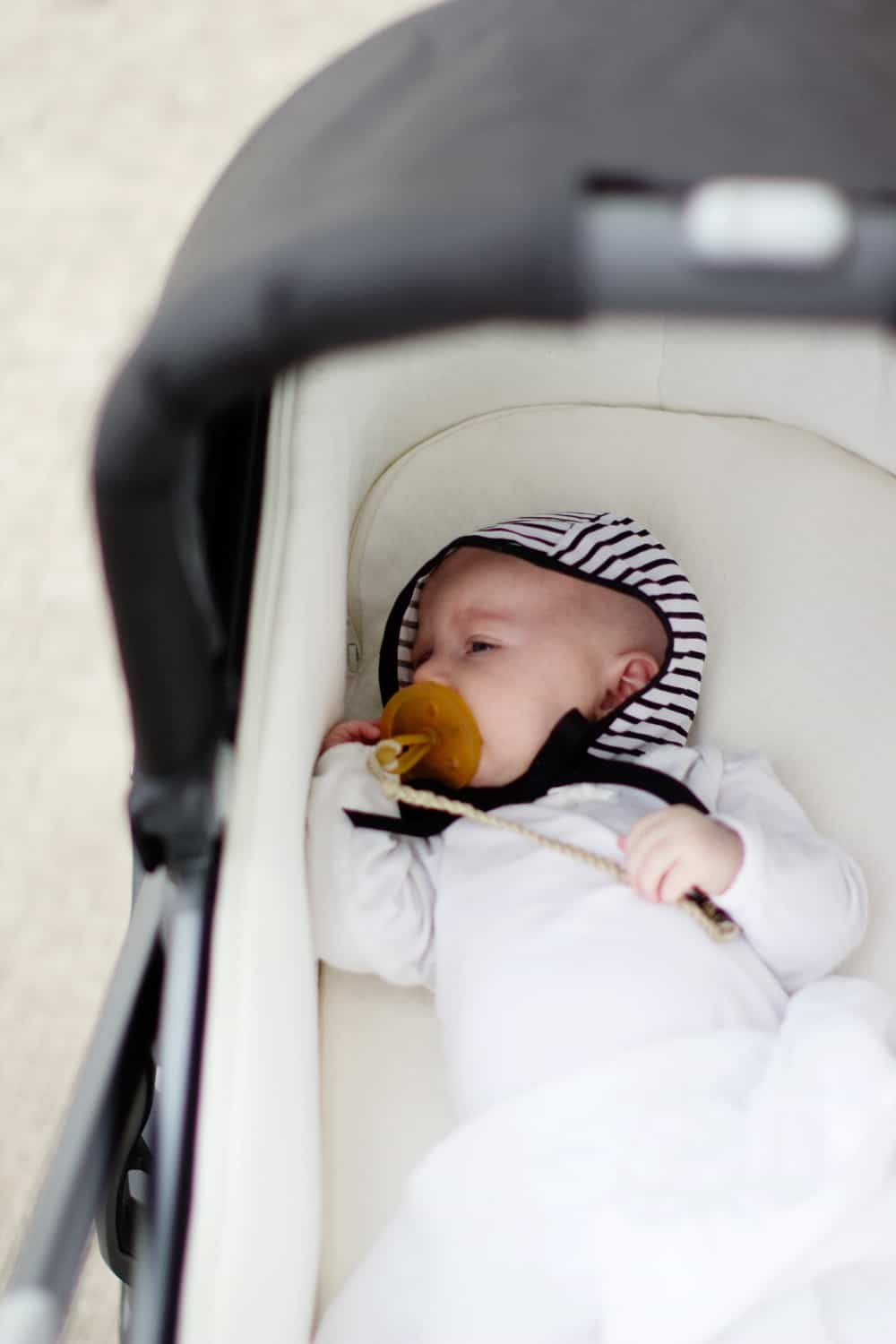 I'm sharing this project in collaboration with UPPAbaby and Gugu Guru. We've been using this stroller since Mae came home. We brought her home in the Mesa carseat and use the Vista every single day when we're out and about. I can't say enough good things about this stroller system, it's been a total game changer for getting out of the house with a newborn! I've never had an easy single stroller that works with my carseat and I'm regretting not getting one sooner!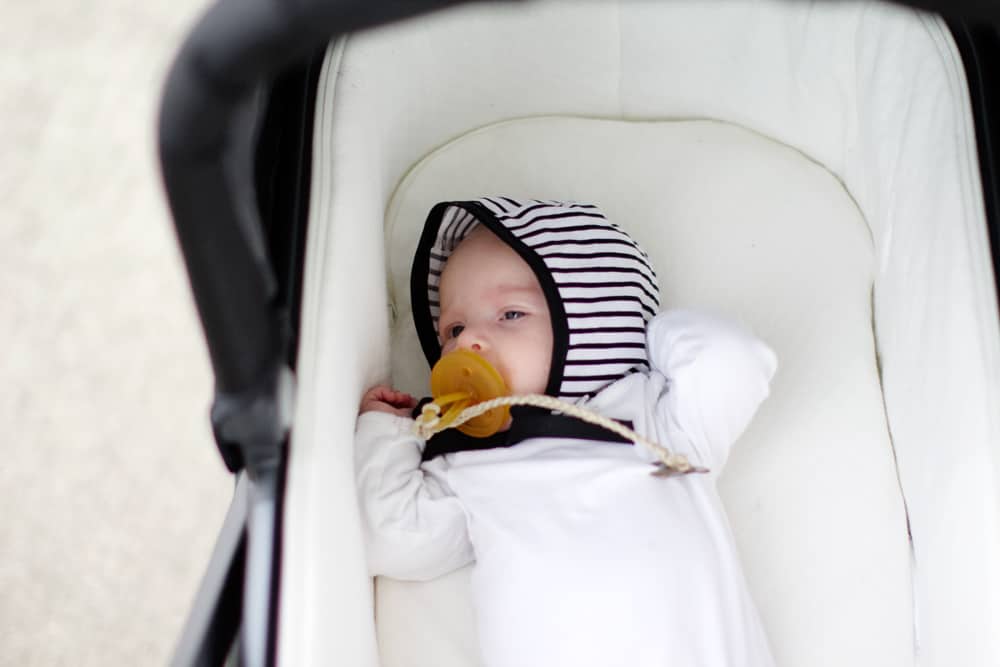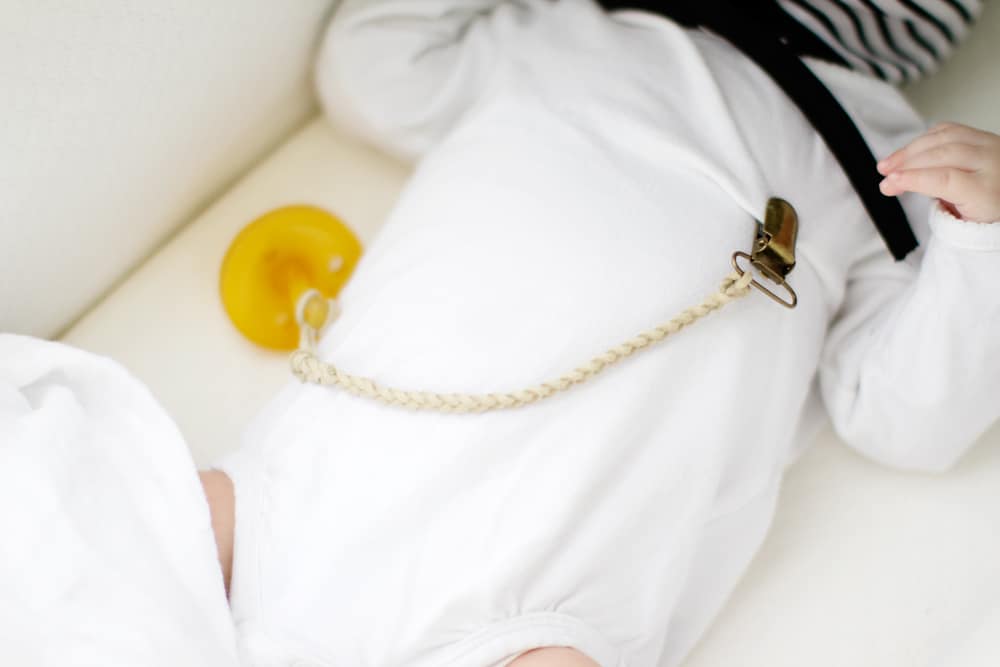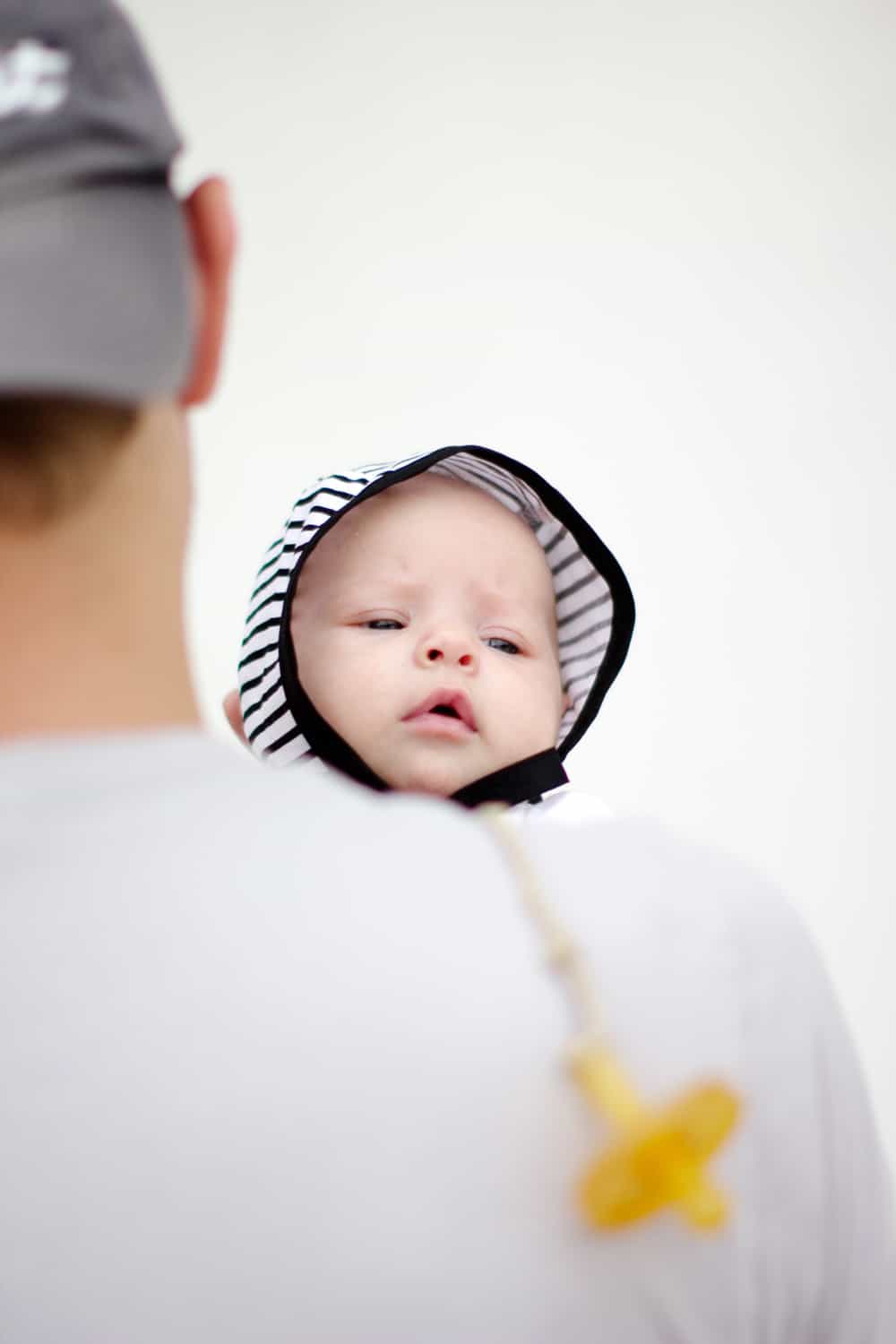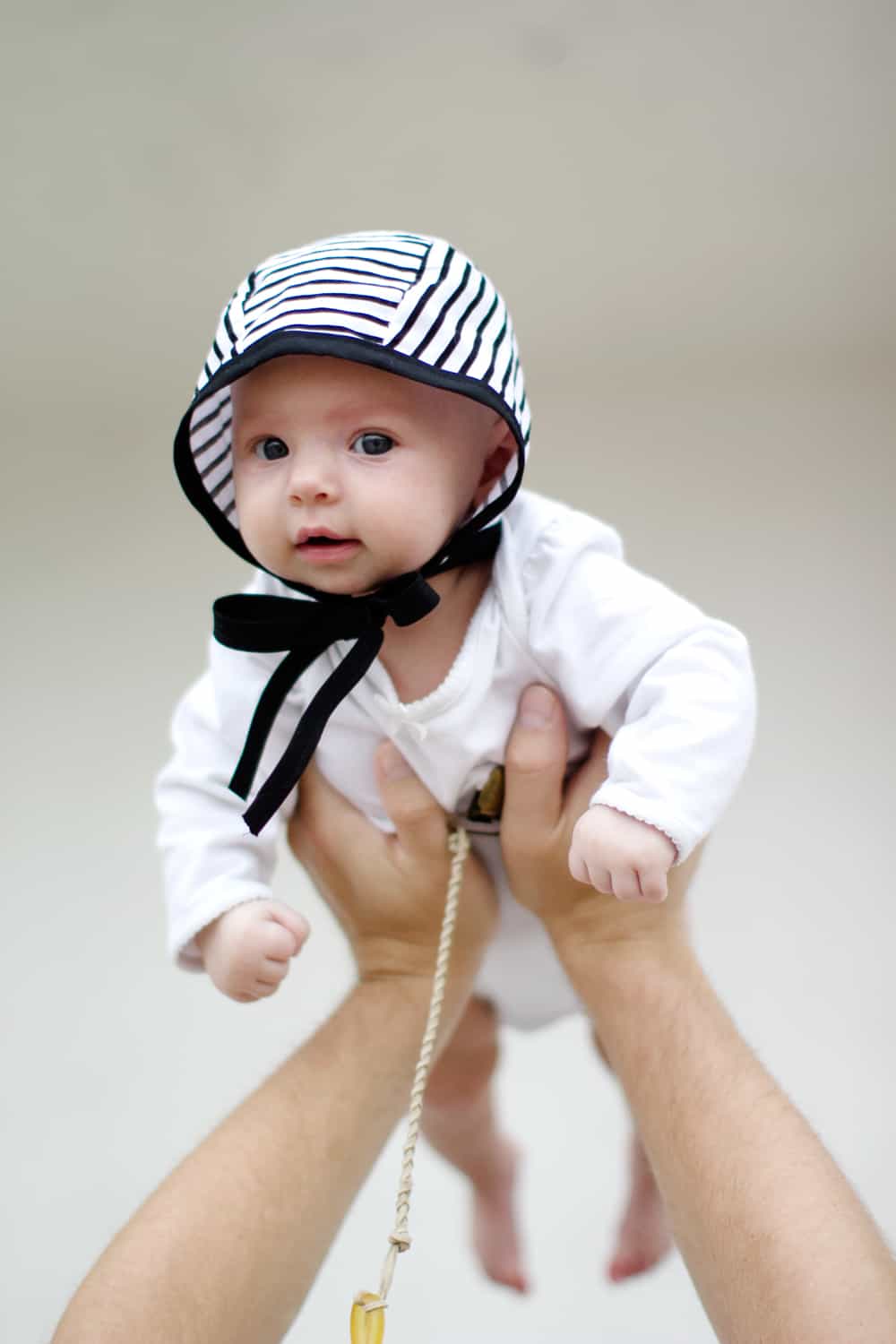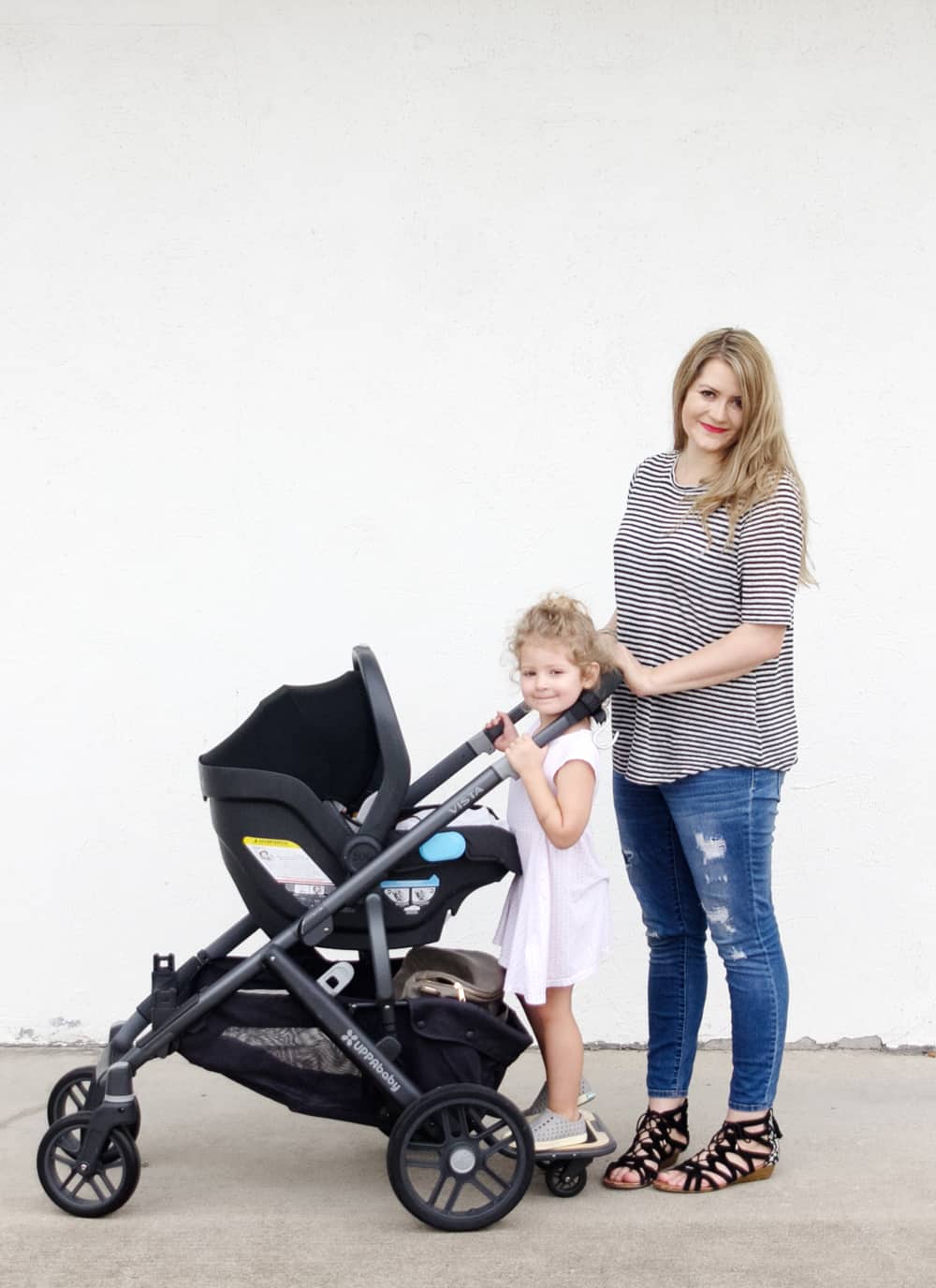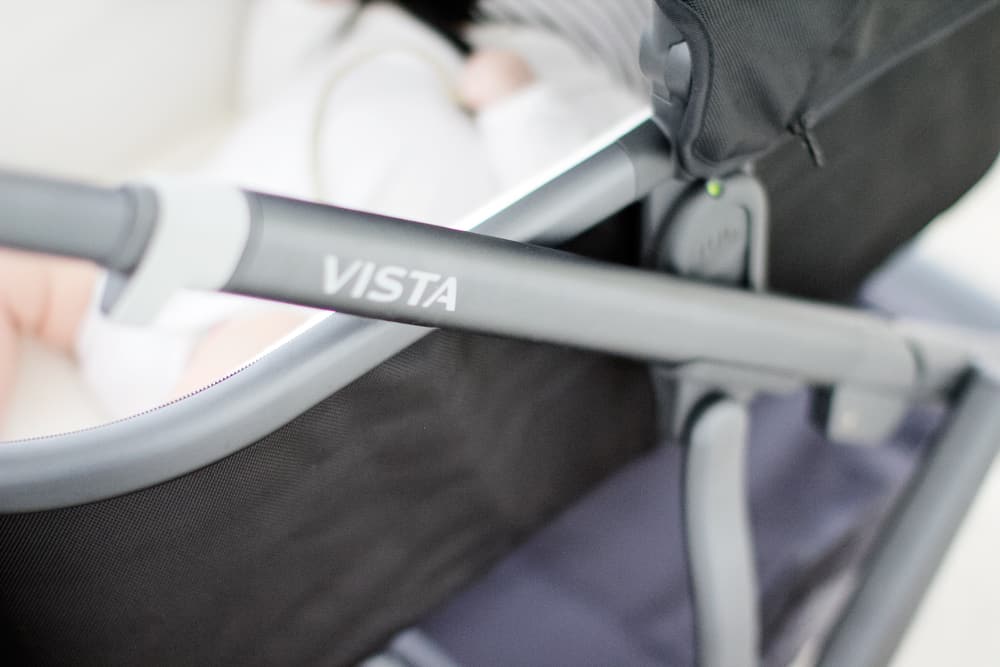 With my other two, I always carried the carseat into whatever store or place I went. It's heavy and hurt my legs as it knocks against them. With baby Mae, I just snap her into the stroller and go. The basket underneath is big enough to fit a whole load of groceries, so I don't need an additional cart when shopping. The UPPAbaby Mesa carseat snaps right into the stroller without an adapters so it's quick enough for even simple errands. And since the stroller is so easy to push and maneuver, it goes into restaurants and on walks with us, too!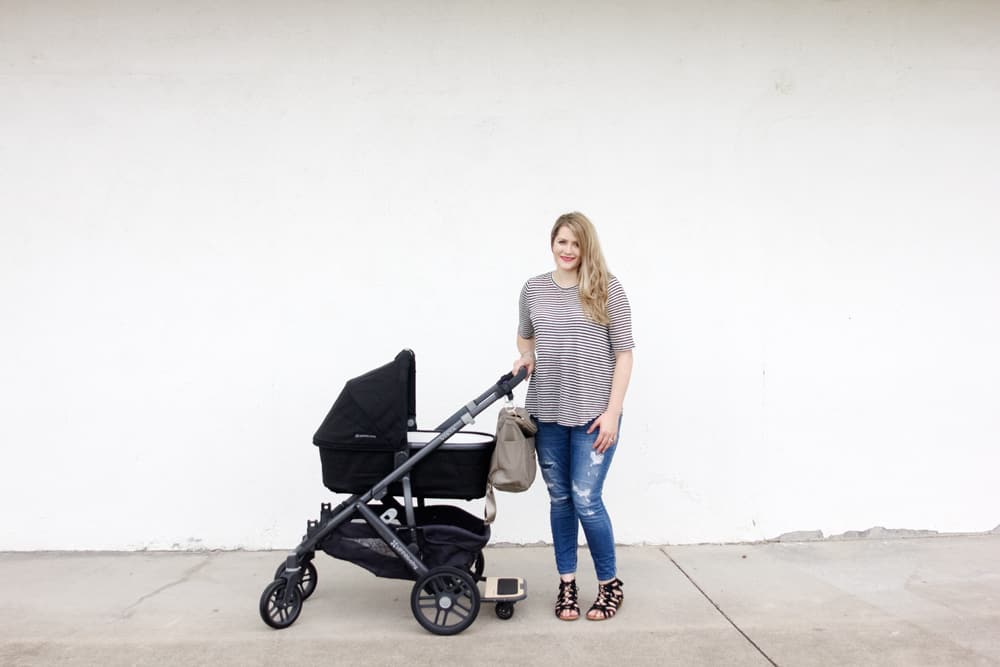 The bassinet comes with the travel system and is just adorable for newborns! It snaps in the same way as the carseat and lets baby snooze for a long stroll. I love the european pram look of the stroller bassinet and it's just so cozy in there! The bassinet also works as simply a bassinet for baby to sleep in at home. The sides and bottom are lined with a soft plushy material. There is also a zip on cover for warmer weather that covers where baby's legs are!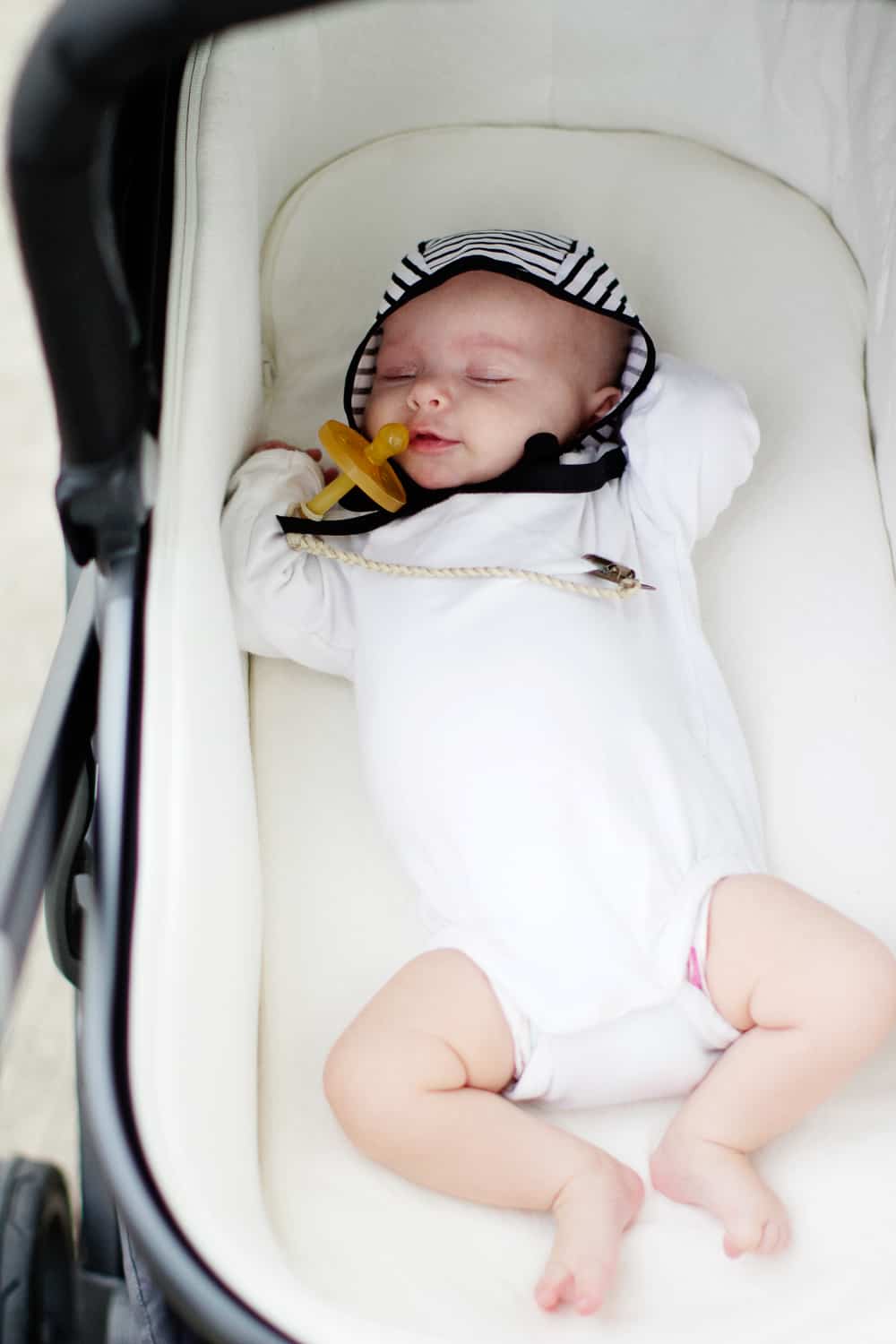 The UPPAbaby Vista has so many functions. We bought the Piggyback stroller board for the back, which lets an older child stand and ride. That's been such a convenient feature! I wish I had purchased this with my first and just expanded it as we expanded our family. The UPPAbaby is a quick snap-in system with a carseat, a bassinet, and converts to a double stroller with a simple adapter! It's perfect for when you have one child and even better if you plan to expand your family later!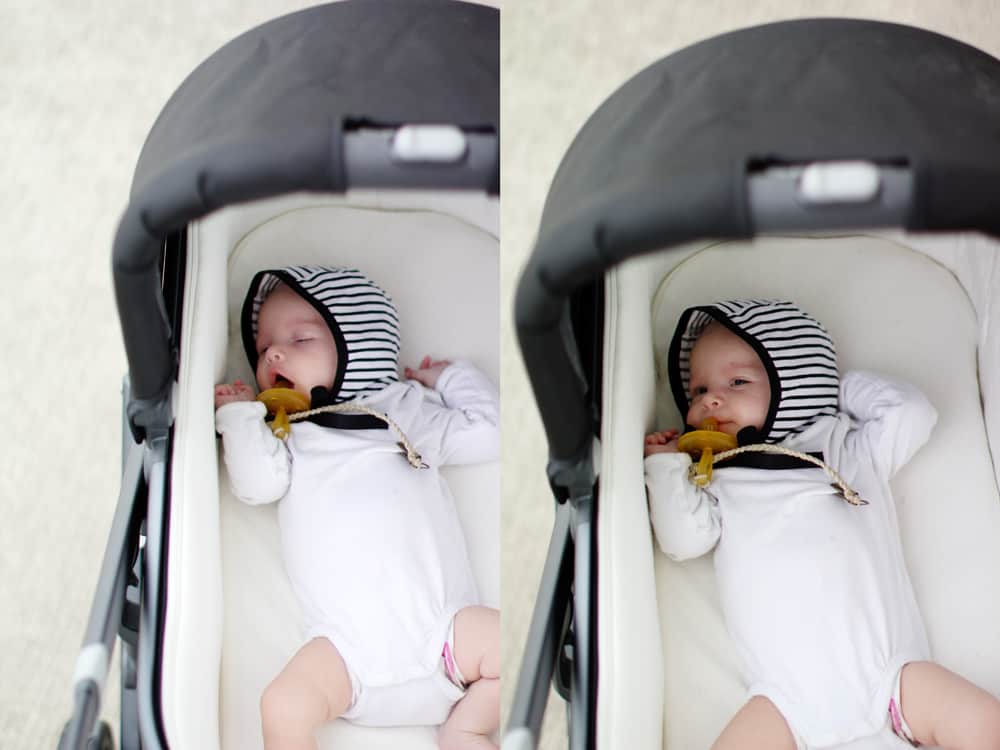 Favorite things about the UPPAbaby Vista Stroller.
Carseat compatibile with super fast snap in
Lightweight and easy to fold
Drives like a dream, so easy to maneuver!
HUGE basket underneath
Bassinet Pram version is so cute and comfy!
Converts to a double stroller
So many combinations for this one!
Lots of accessories to add function- our favorite is the stroller board for an older child to stand!
Everything snaps right in and snaps out with the push of a button, which can be done 1-handed!
So, we love it! I recommend this stroller and carseat to everyone! It's like the Rolls Royce of strollers. And baby Mae loves it, too!
Today I'll show you how to make this simple braided pacifier clip with just 2 supplies!
Click over to Gugu Guru to see the tutorial and enter to win an UPPABABY VISTA!