Written by Vivian of Vivileen.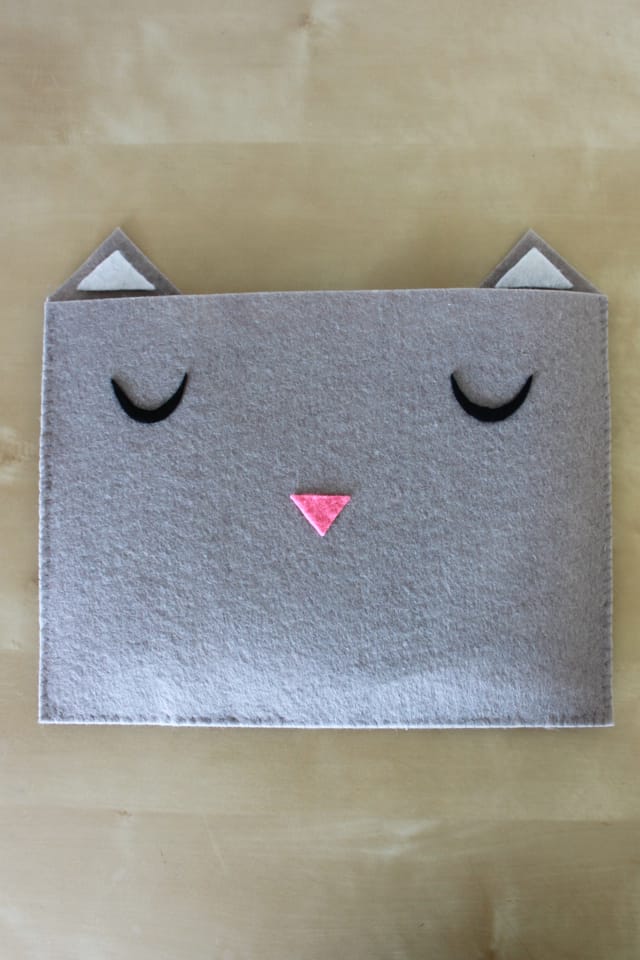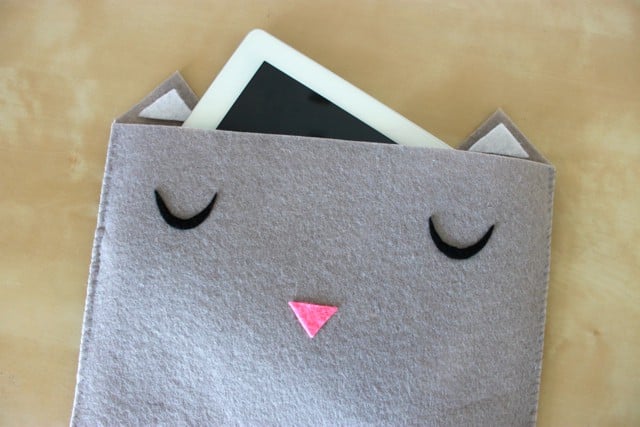 When Kate told me she was doing a Catober series I knew I wanted to join in! I'm a crazy cat lady at heart.  Today I have a super simple cat tablet case tutorial for you.
Materials:
grey felt for the body of the case (the thicker the better)
scraps of white, black, and pink felt
needle and thread
tacky glue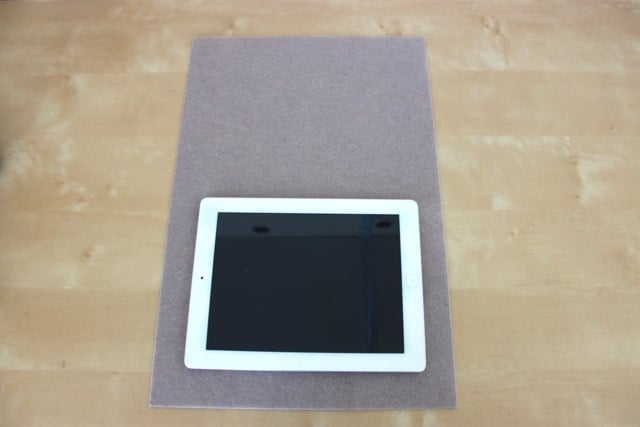 First cut the felt one inch larger than your tablet on all four sides.
Cut a second piece of felt two inches taller than the first.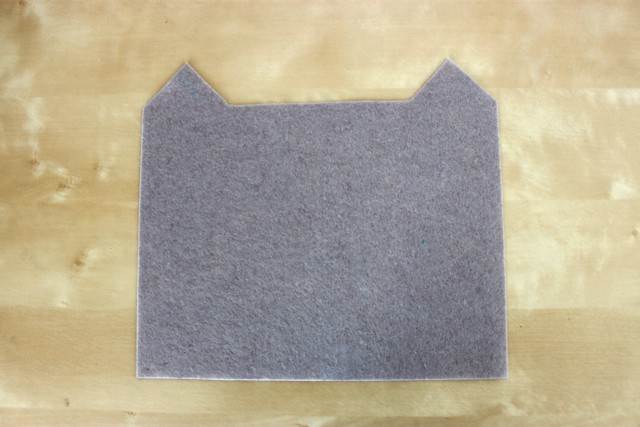 Cut two triangles on each end of the larger piece of felt.  These will make the ears of the cat.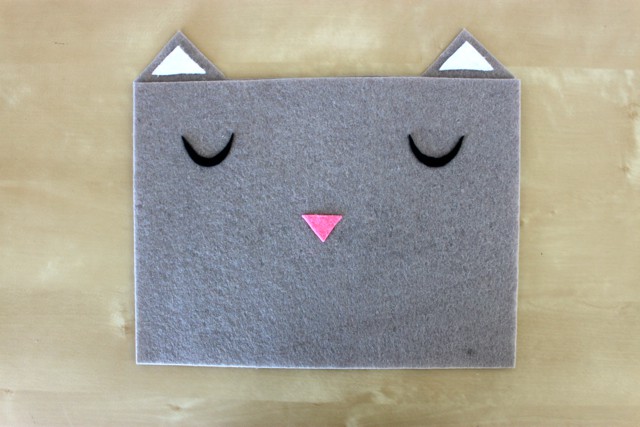 Cut two white triangles for the center of the ears, one pink triangle for the nose, and two black crescents for the eyes.  Glue on using tacky glue.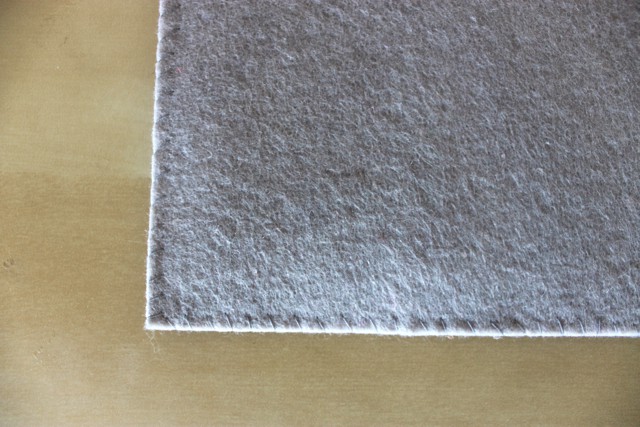 Stitch the case closed, leaving the top open.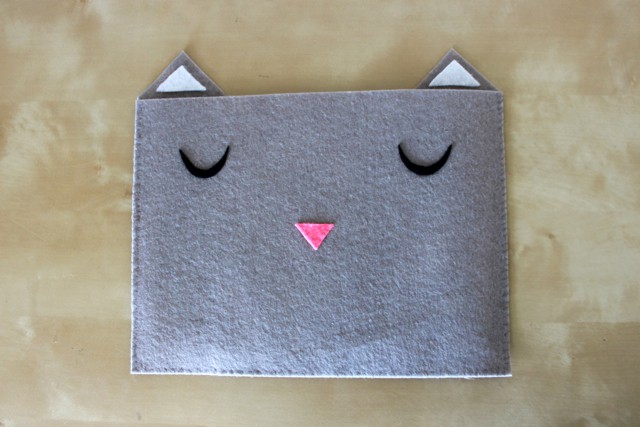 Now show off your cute new case!