Written by Jessica of the Ladyette.
Hi See Kate Sew readers!  It's Jessica from the Ladyette, back again with a quick and simple DIY project.  A pretty sequin bow ring.  It's so simple you could make at least ten in an afternoon and pass them out to all your friends.  And although simple to create, it makes such a statement on your hand.  I feel fancy just wearing it, like I want to flaunt my hands around all the time, just so people see the pretty wrapped around my finger.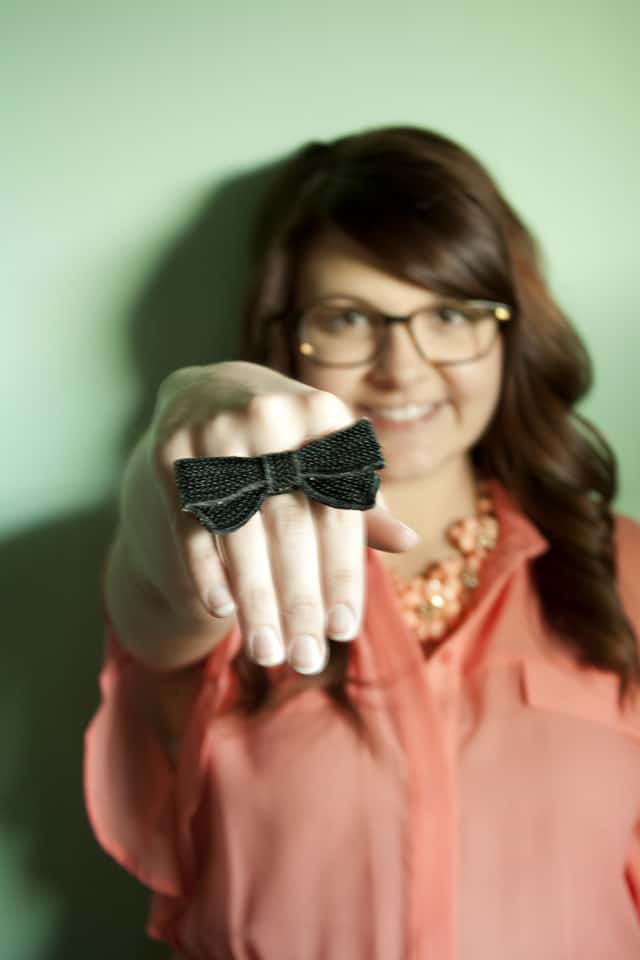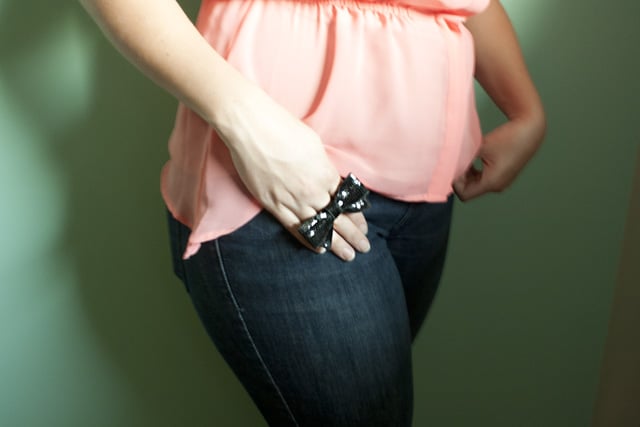 This project is so simple, you're probably going to be thinking, "Wha? You made a DIY for that?"  It's just one of those ideas that I wouldn't normally think of, until the one day I was sitting at my craft desk messing around with some jewelry making supplies when I happened to glance over and see the pretty sequin bow I purchased and never used.  And, bam!  A happy little coincidence.
DIY sequin bow ring //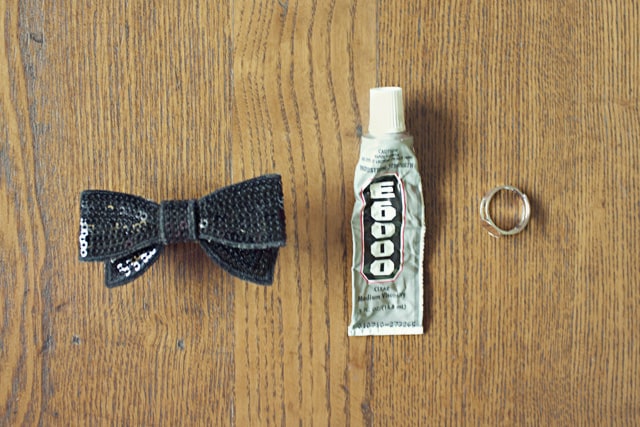 supplies needed: adjustable ring base, E600 adhesive (or superglue), and a sequin bow applique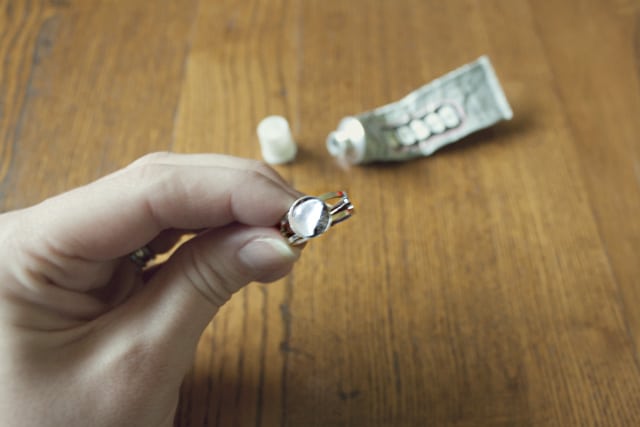 Step 1: Apply a small glob of the E600 to the flat surface of the adjustable ring base.
Step 2: Place the applique center on the ring. Wipe off any excess glue that squeezes out the edges.
Step 3: Hold the applique in place for about 30 seconds. Then lay applique side down to allow about 10 minutes of total drying time.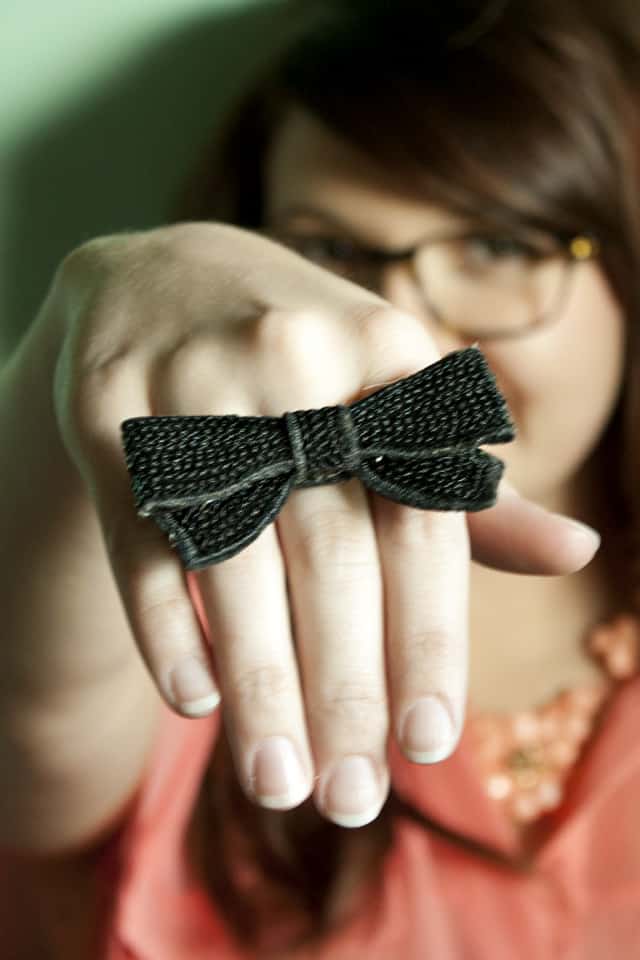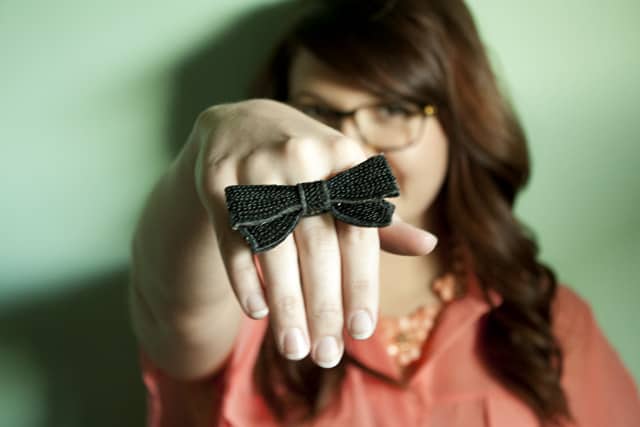 And it's really that simple. Anyone could create this ring. Sometimes you can dream up something really fun when you think outside of the box, such as using a sewing applique as a jewelry accessory.