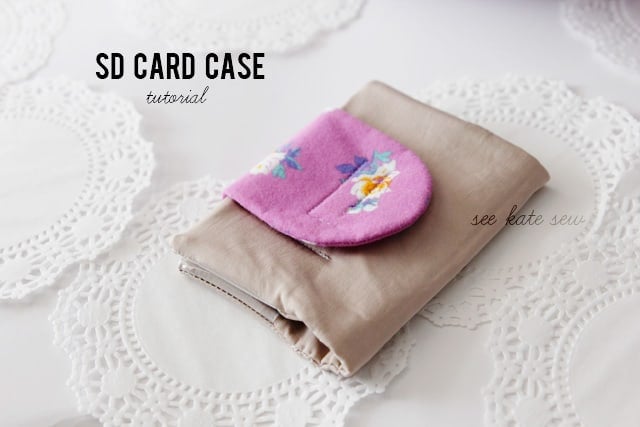 I am always losing my SD cards! It's like a disease. I think a better term for that is toddler!
But then I am always hiding my cards from him and inadvertently hiding them from myself. So….I made this cute and fast vinyl SD card holder to keep them all in order and out of reach. And it slips right into the pocket of my new lilac Gracie bag.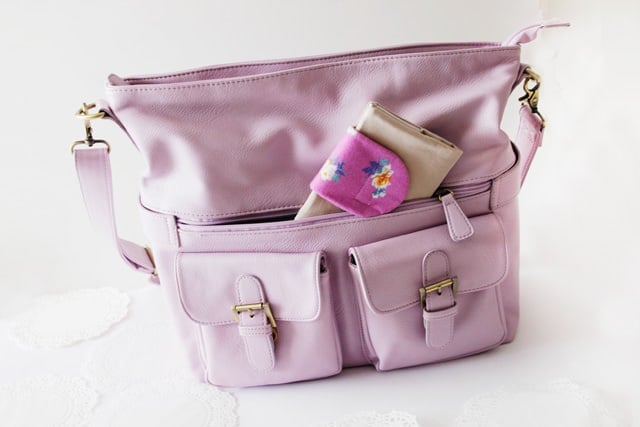 This is a great gift for a photographer, momtographer, or anyone who likes SD cards! It would be nice to give it with an extra SD card or two. I don't think it is possible to have too many. And it makes the perfect little DIY touch to add to any camera related gift.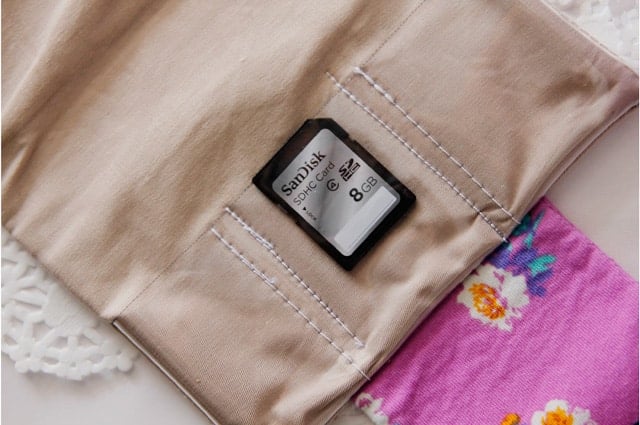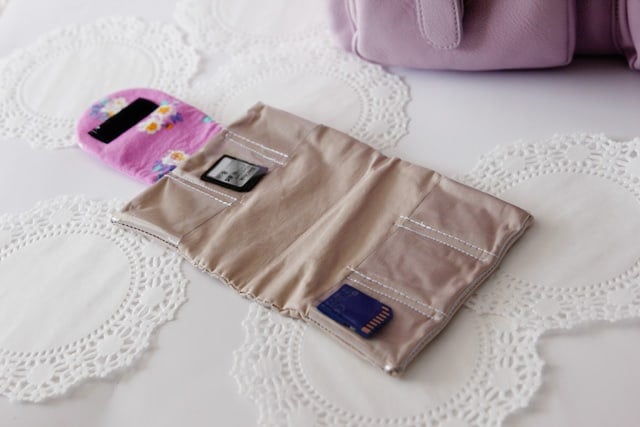 SD card holder tutorial
Materials:
-scraps of fabric
-scraps of vinyl
-interfacing (optional)
–velcro

–printable sd card case pattern pieces
Click below for tutorial: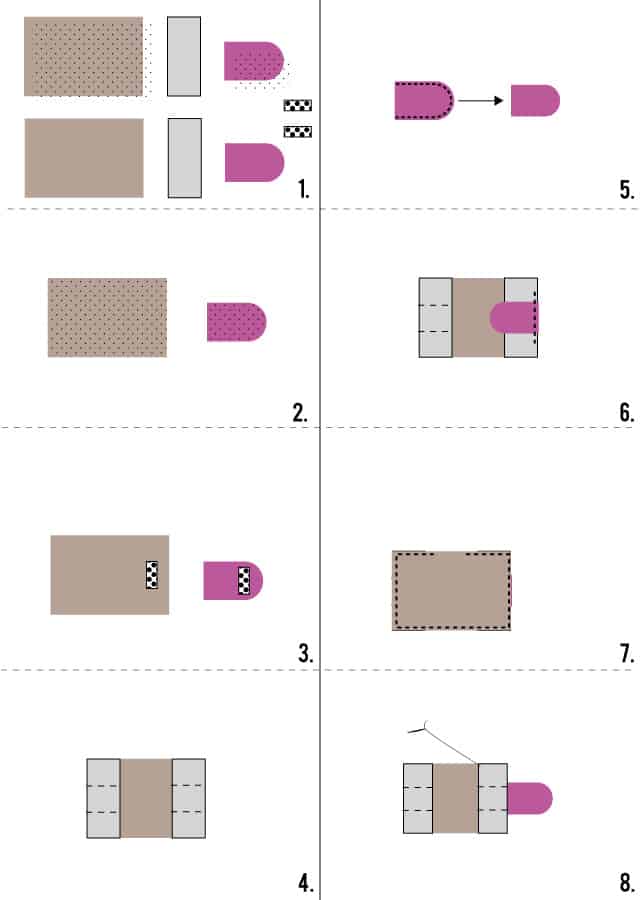 Use 1/2″ seam allowance.
1. Cut all pieces from fabric.
2. Fuse interfacing to backside of one main piece and one flap piece.
3. Sew velcro to back of case and front of flap.
4. Line vinyl pieces up with ends of inside case. Stitch dividers to create 6 sections. Backstitch at each end. Use two rows of stitching, if desired.
5. Pin flap pieces together and stitch all the way around leaving the short edge open. Clip seam allowance and turn right side out.
6. Baste flap to edge of case inside.
7. Place case outside on top of inside piece, sandwiching the flap. Sew all the way around, leaving a 2-3″ opening in the middle of the case. Clip corners, trim seam allowance and turn.
8. Use a slip-stitch to close case.
Add some SD cards and you're done!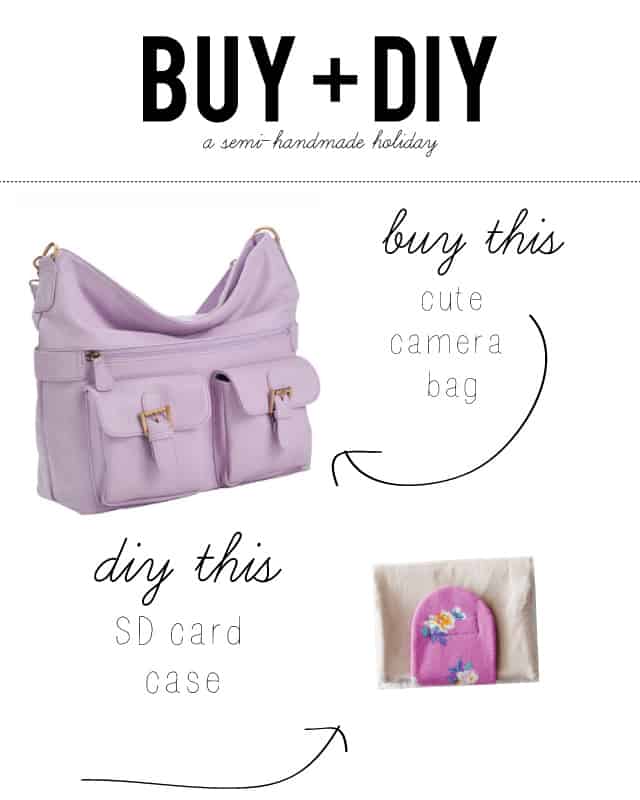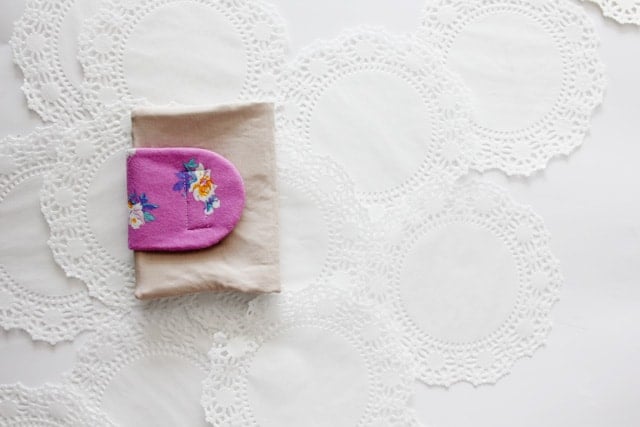 You could really give this little accessory with any photography gift, like a new lens, more SD cards, or an external flash. The vintage camera onesie is another great gift for photographers!