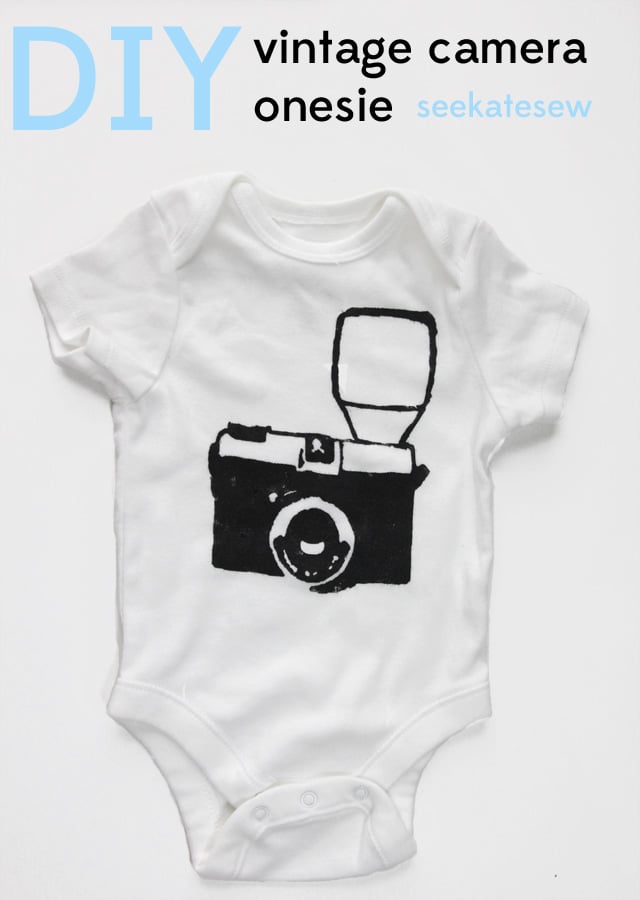 I love old cameras! I'm always tempted to buy them when I see them at estate sales. But instead of starting another collection, I decided printing an image on a onesie is the next best thing. I used a photograph of a Mini Diana camera and rendered it into a shape that the silhouette could cut out. I made the image available for you if you want to do the same exact project.
Materials:
*blank onesie (I used an Old Navy onesie for this one)
*black puffy paint
*foam brush
*camera image (silhouette readable file)
*Silhouette Cameo
First, cut out your image on vinyl. If you don't have a Silhouette, you could trace the image onto vinyl with a pencil and cut it out by hand.
Prep your onesie by inserting newspaper into the middle so the paint doesn't bleed through.
Then peel off the design and stick it on your onesie. Remove all the little pieces on the inside of the camera and arrange them appropriately on the onesie. Make sure you push down to adhere it really well.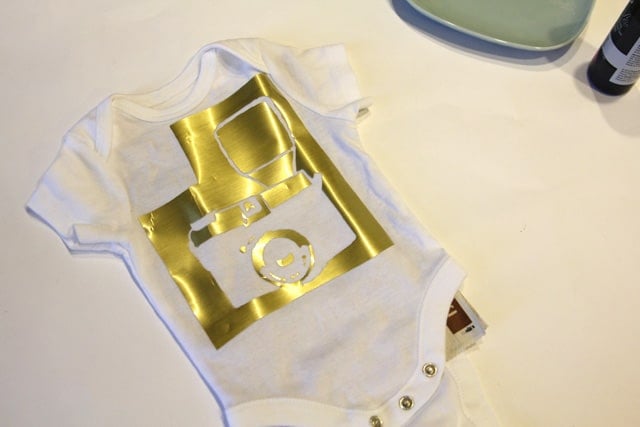 Dab on paint to cover the image. Make sure to look closely to get any spots you might have missed!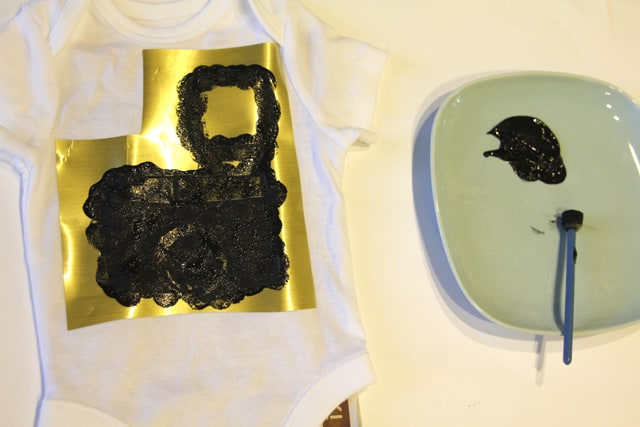 I like to peel off the design (at least the big parts) before the paint dries, but you can wait, too.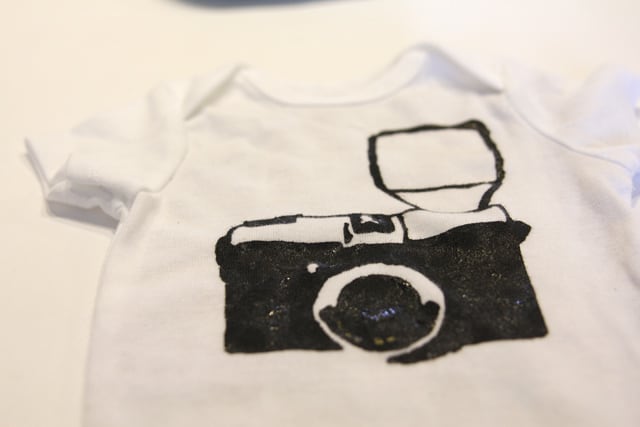 Then, let it dry and peel off the tiny little pieces. And you're done.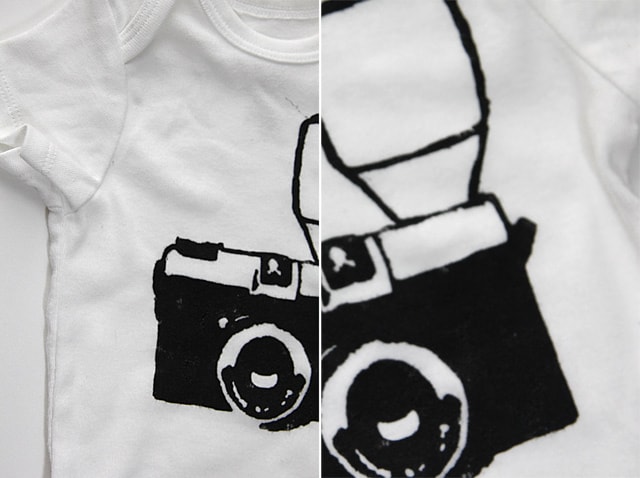 This is a great for a girl or a boy and especially awesome for a photog mama or dad!