Today's guest is Taylor from Taylor Made. Taylor is a really sweet blogger and always has brilliant ideas! Her recent spool of thread wall art would be so cute in a craft room! A year ago we made ruffled shower curtains at the same time. She's also a great mom, check out her Yo Gabba Gabba party! And did you know she and her mom just opened a real life shop, Ampersand, in Texas!? 
…………….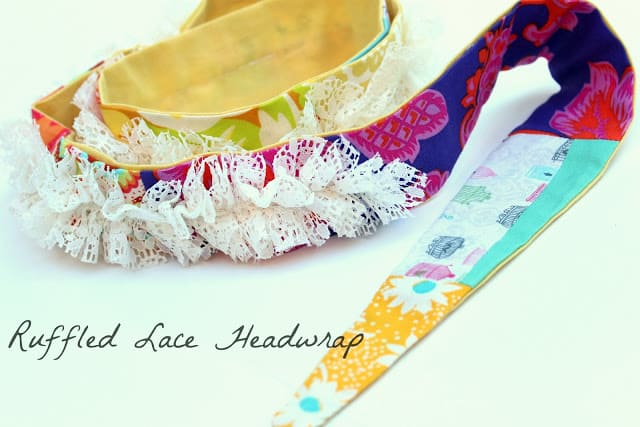 I'm so honored to be a part of the very famous "Ruffles 2012 Series"! I have to admit, I'm not a super frilly girl and I have two sons so I was stumped for a bit when Kate asked me to work with ruffles. Then I realized, I can make ruffles work with my style. So I came up with this Ruffled Lace Headwrap. I love headbands and headwraps, so why not have some ruffles?
You need two strips for fabric – both about 58″ x 3″. I used solid yellow for the back and scraps for the front that I pieced together.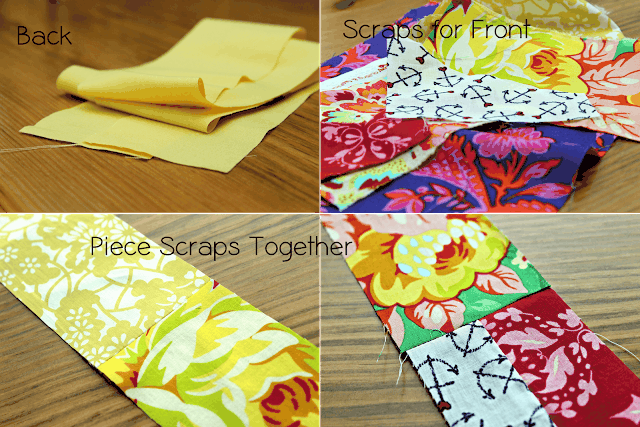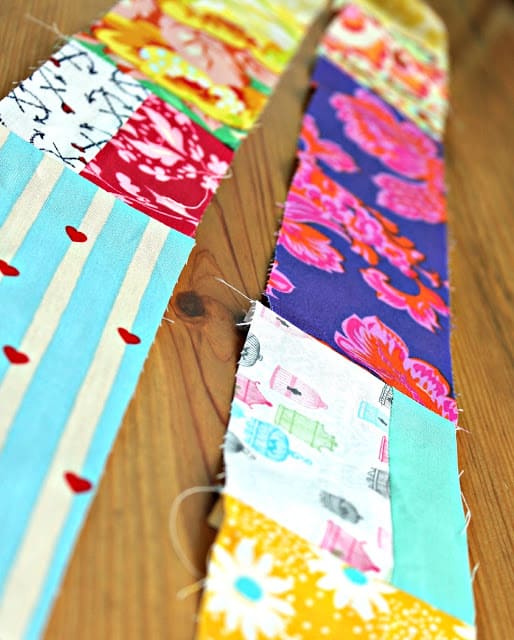 Then you need to taper the ends. Pencil it as a cutting guide then cut and pin right sides together.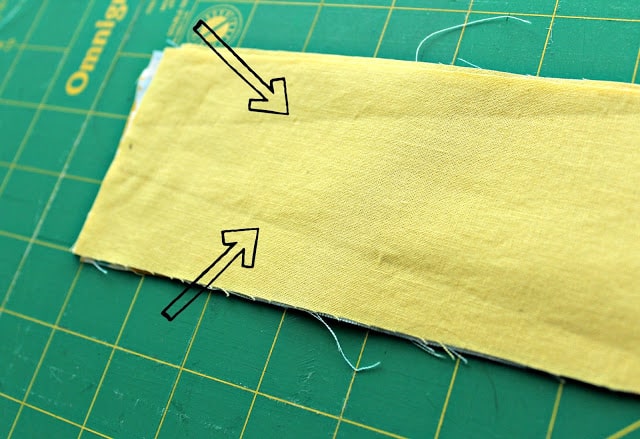 Then sew leaving one end open and flip right side out.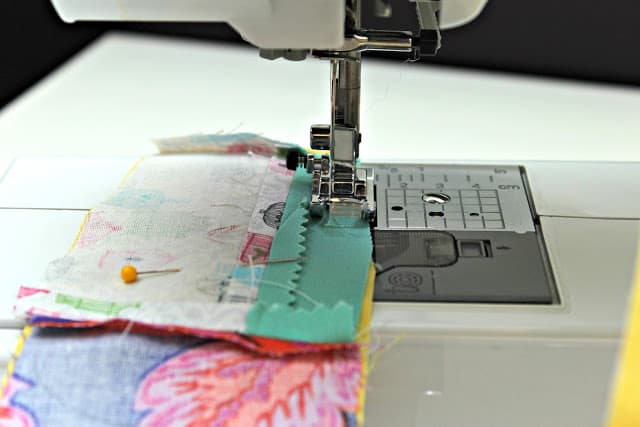 Cut lace 2″ wide.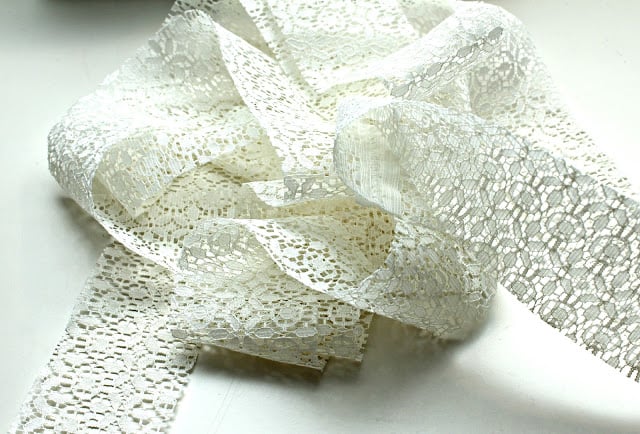 My favorite… the RUFFLE FOOT :)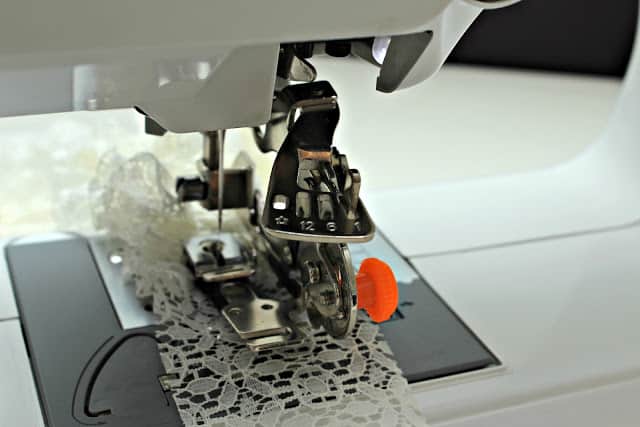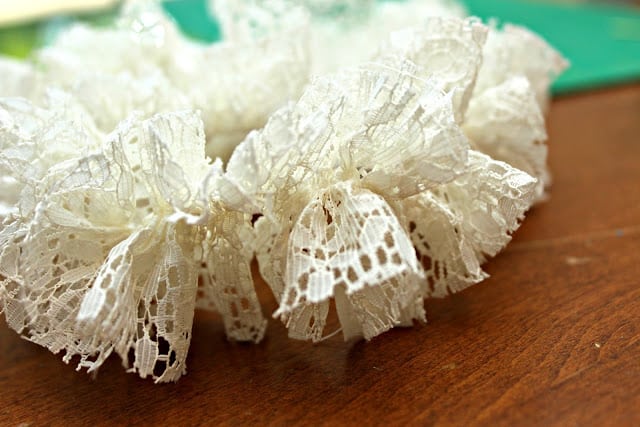 Pin the ruffled lace to the center of the headwrap and sew. Only add the lace to about 8″-10″ or you won't be able to tie your headwrap in the back.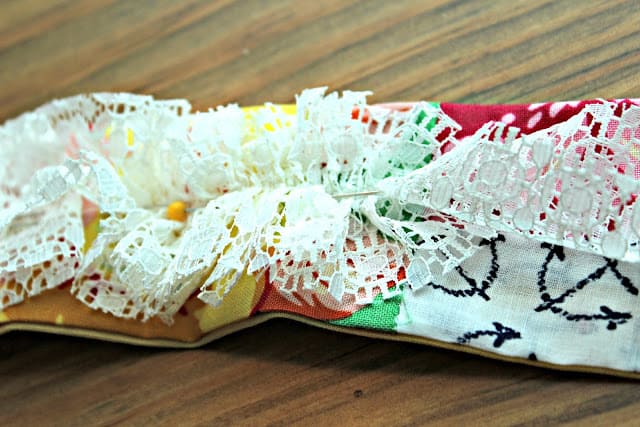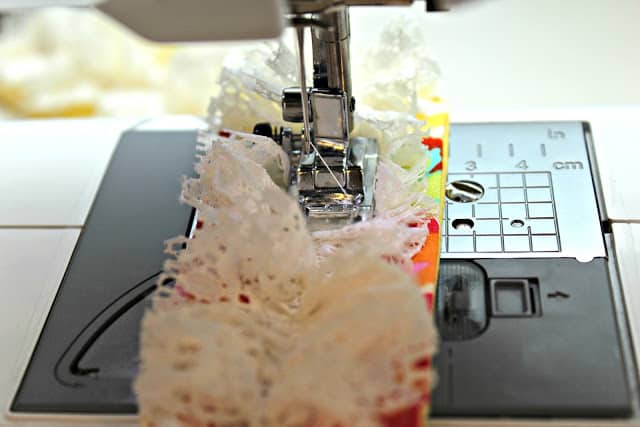 And now you have your ruffly, fun headwrap.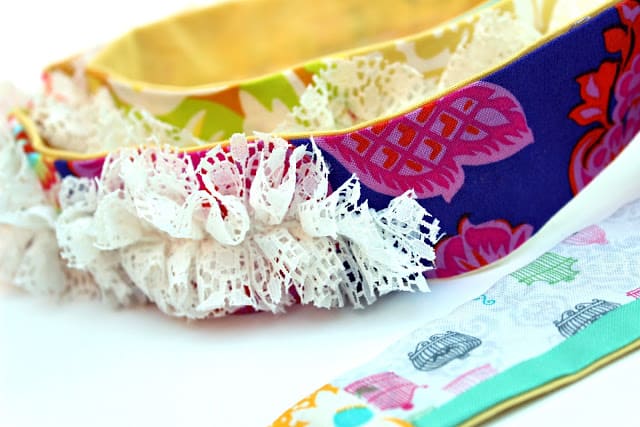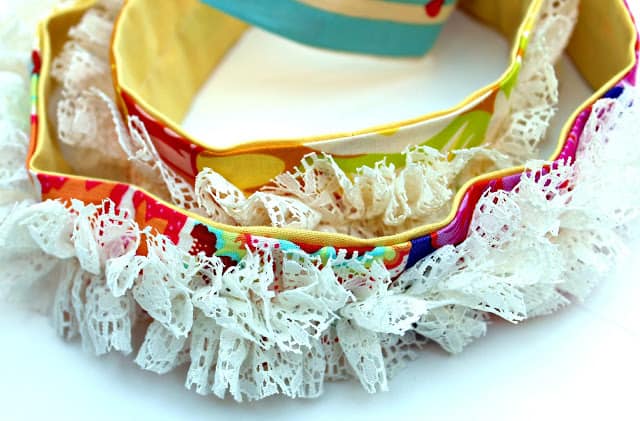 Thanks so much Kate for all the ruffly inspiration :)