This DIY Glitter Pencil Pouch has mermaid and unicorn vibes with chunky glitter inside! I love the chunky glitter I used, it's so fun! And the best part is, I upcycled the vinyl from a package from bedsheets! All you need is vinyl, a zipper and lots of glitter! This glitter pencil pouch is too cool for school and its perfect timing with back-to-school right around the corner!

I sewed this pouch together using 4 layers of vinyl. If you've never sewn with vinyl before, it's not hard if you know one trick! Use a teflon or non-stick foot, which will allow the vinyl to slide right through. If you don't have one, you can put a piece of tape on the bottom of your presser foot which will help!
The best part is dumping the glitter inside – so fun!
 
Materials//
-thin vinyl
–12″ zipper
–chunky glitter in purples, pinks and greens
–teflon foot
–sewing clips – you won't want to use pins on vinyl since it will pierce it so use clips instead
This chunky glitter assortment has different sizes of glitter so you can make your own mix for each pouch.
Instructions//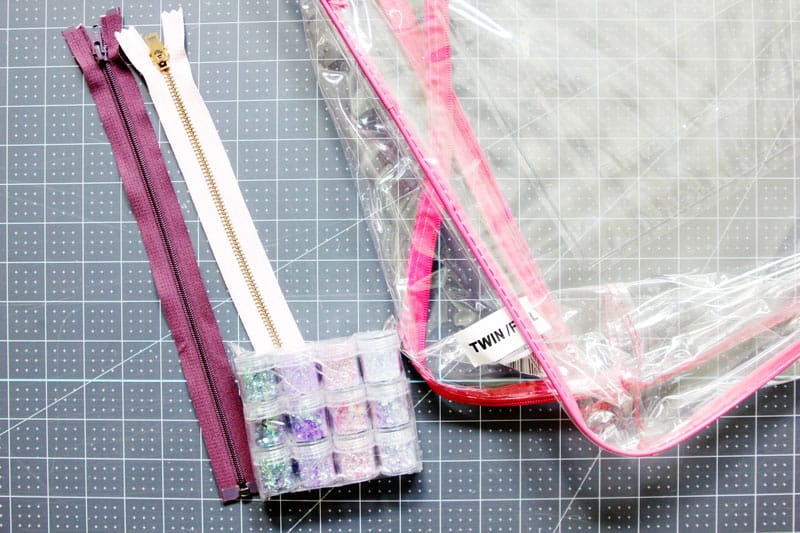 Cut 4 layers of vinyl 9″ wide by 5″ tall. Sew 2 together around the side and bottom edges using a zig zag stitch.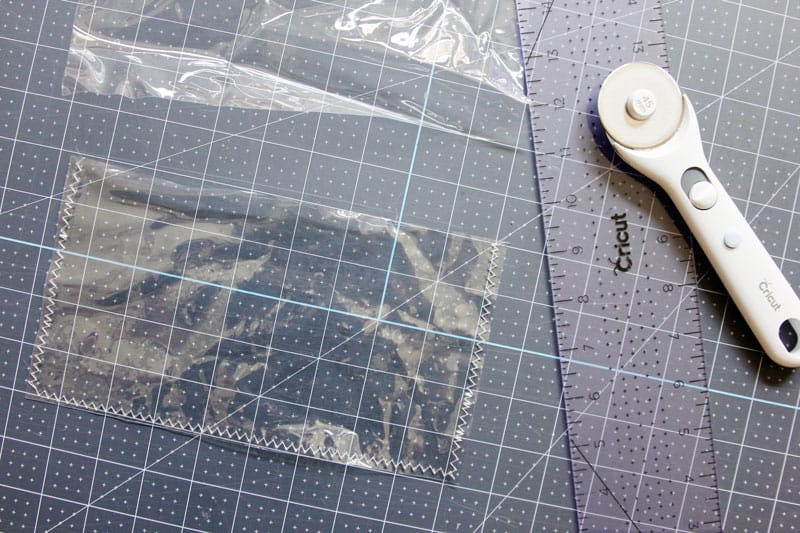 Fill it up with glitter until it is about 1/4 to 1/3 of the way full. I used about 4 different glitters mixes together!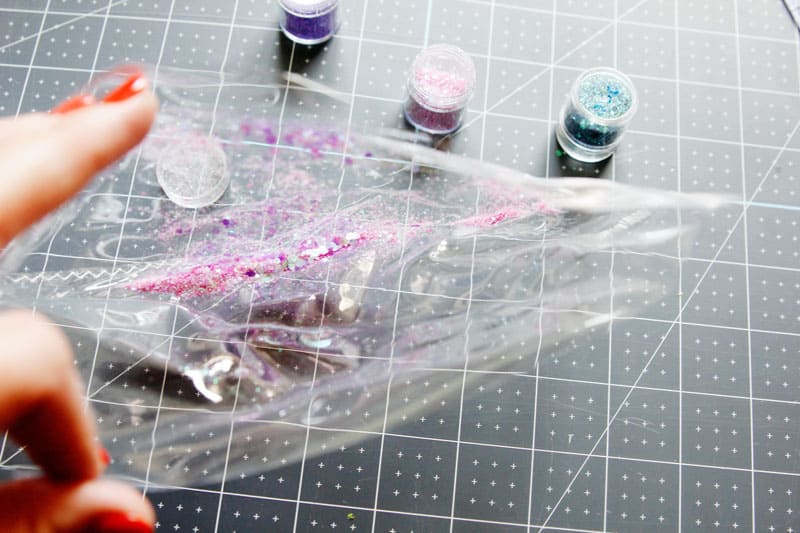 So pretty!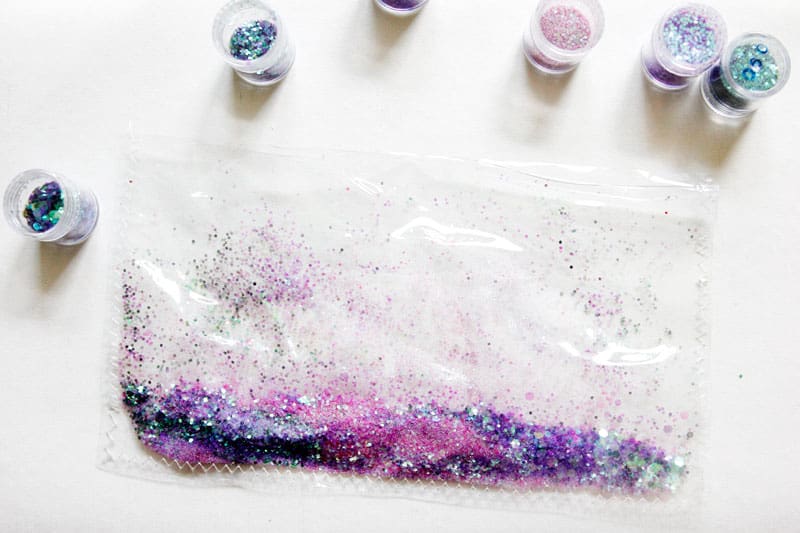 Clip your zipper to the front of the pouch with the zipper face down.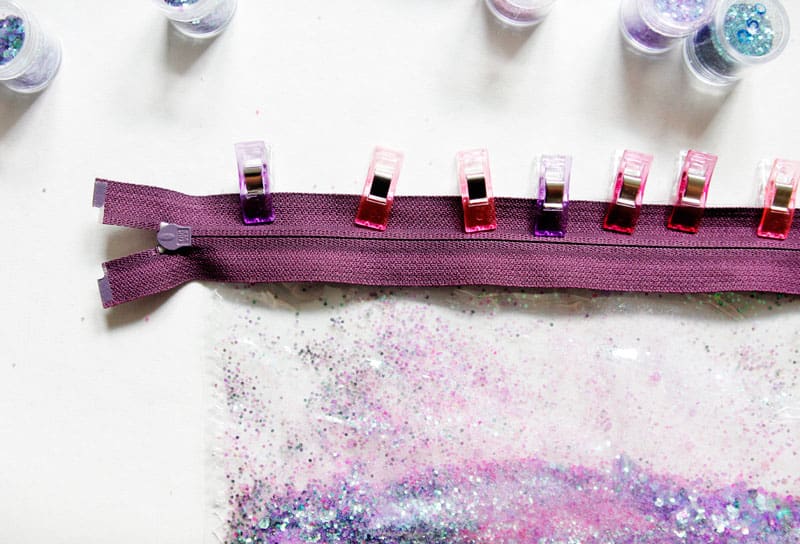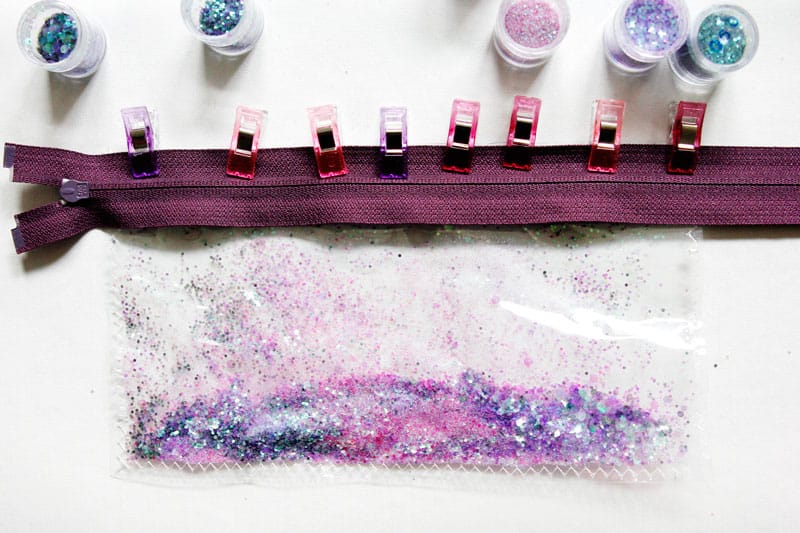 Align your needle closer to the zipper before sewing. I have it aligned all the way to the left.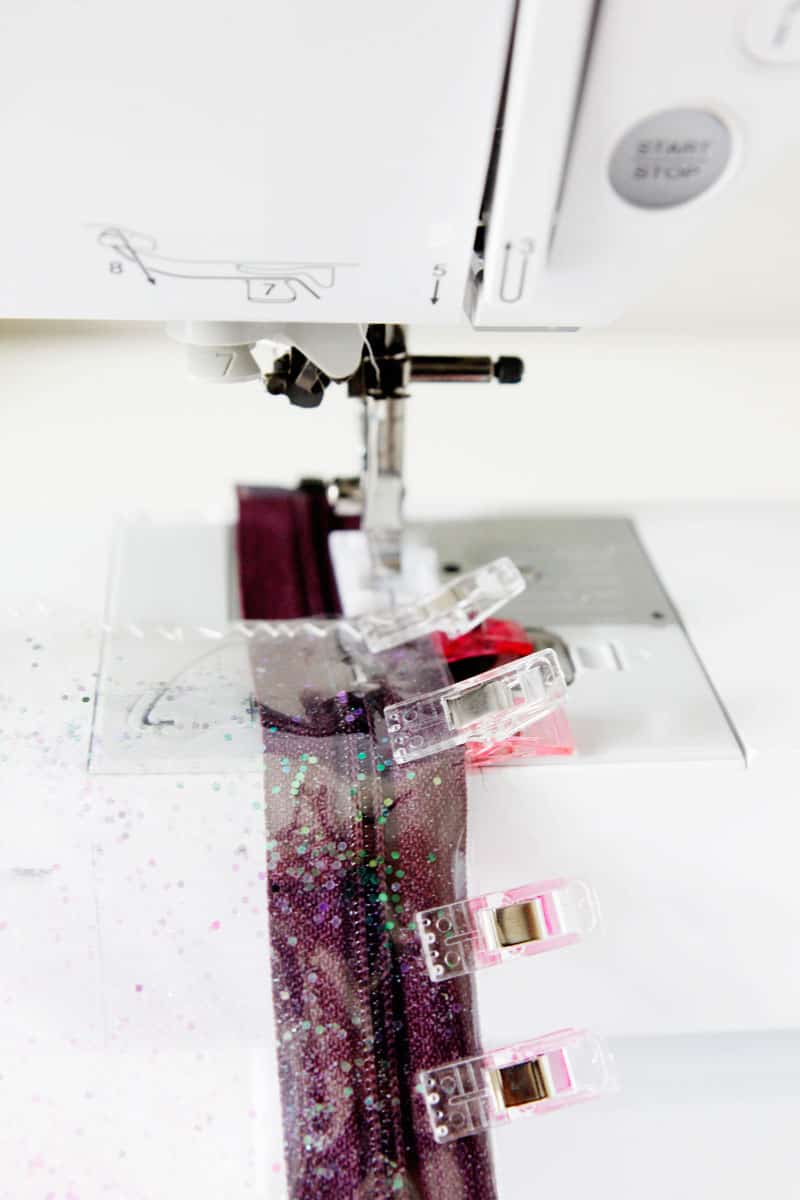 Sew.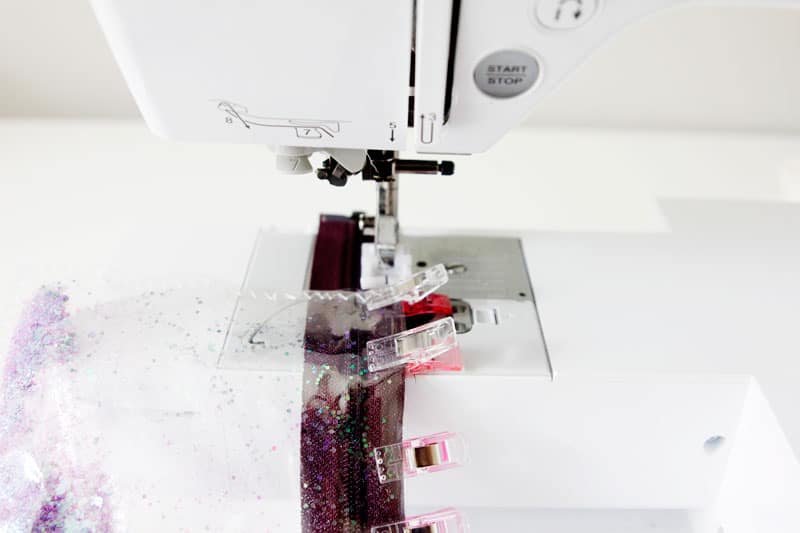 Fold the vinyl over and press down. Then topstitch close to the zipper.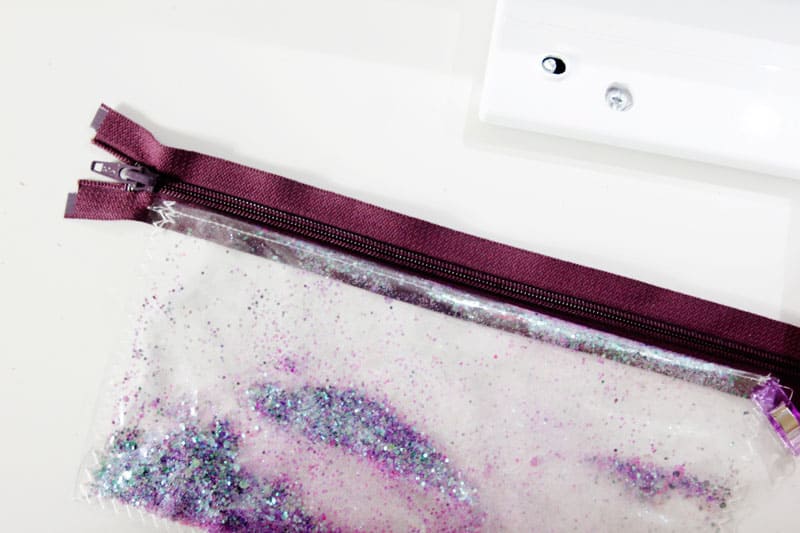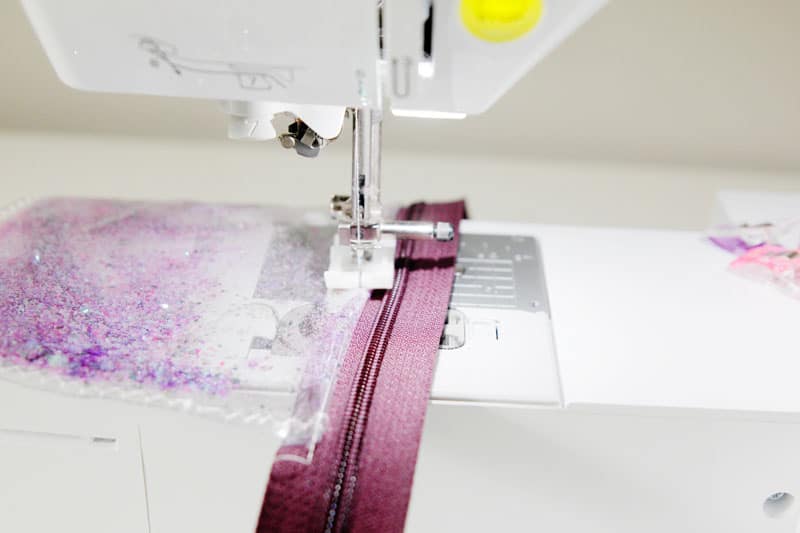 Repeat on the other side.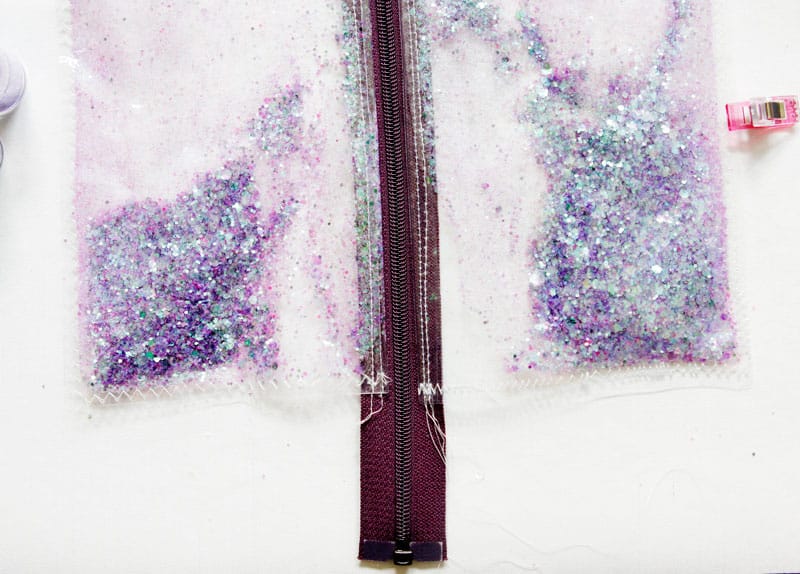 Open the zipper slightly and trim both sides down with scissors.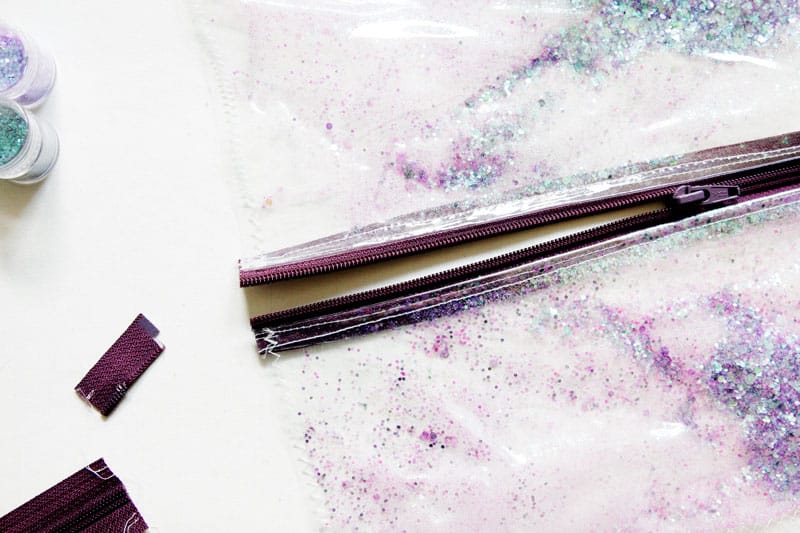 Fold pouch with right sides together and clip both pieces together.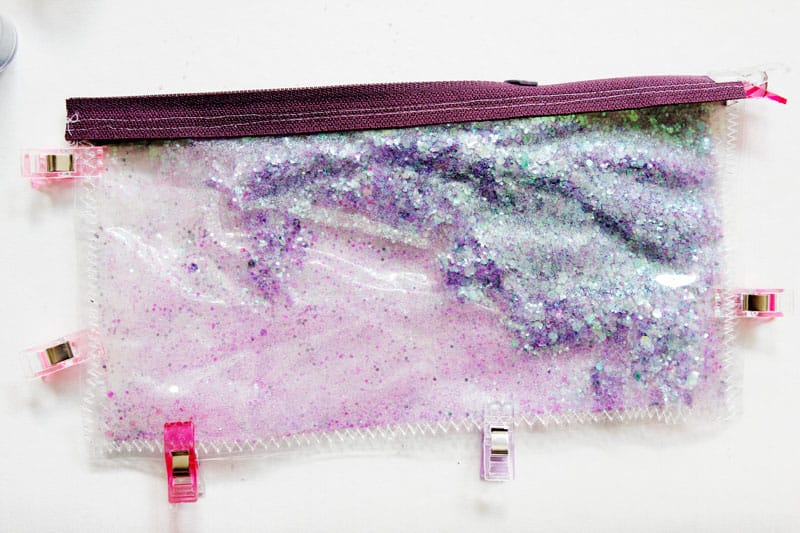 Sew all the way around.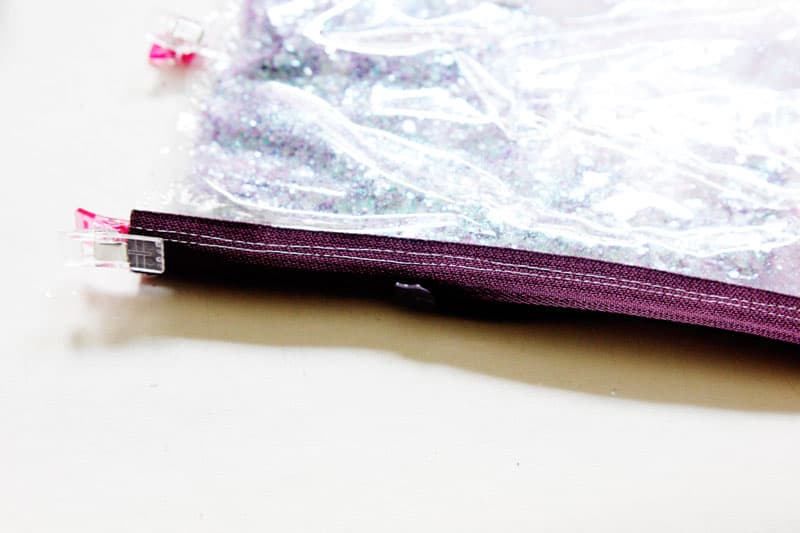 Turn right side out.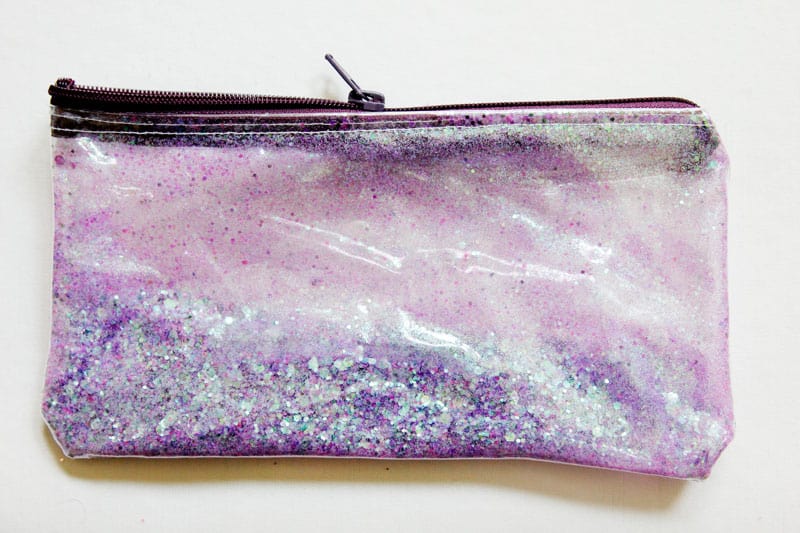 Use a glue gun to finish off the inside where the zipper sides end.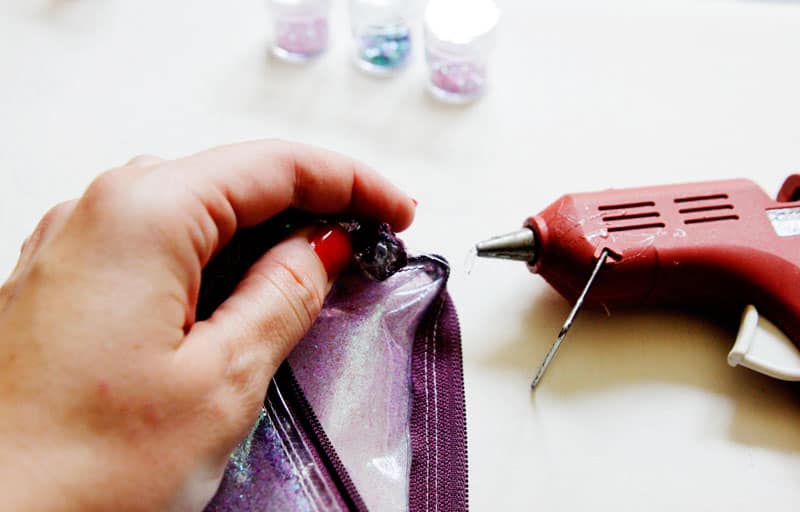 Press together and hold until the glue dries.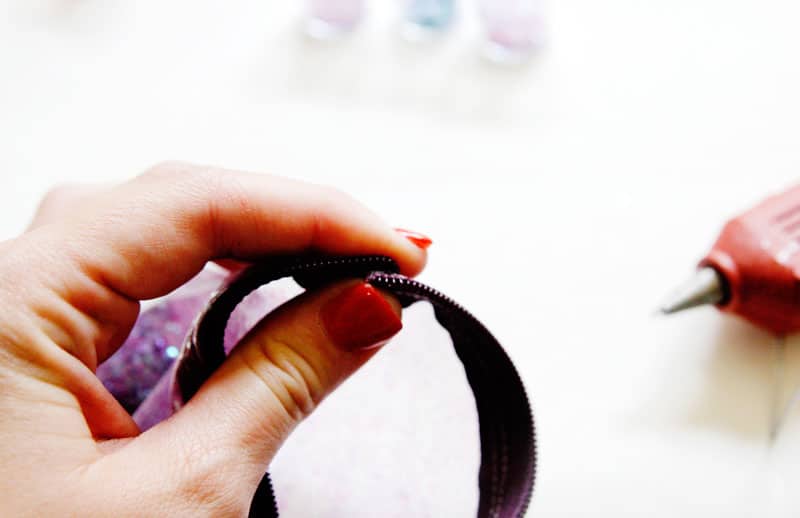 And your pouch is done!

Find a few more pencil pouches here:
–Pencil Pouch with a Bow
–Pencil Case with a Vinyl Bottom