Did you see this week's Crafting with the Stars?


We got third place- and we're moving on to round 2! Yikes! My project was the book clutch…this is the post:


A little vintage book… upon further review is actually a clever clutch.
This upcycled clutch is sure to be a conversation starter wherever you go. Made from a vintage book and old bag found at the thrift store melded together to create this little gem of a purse.  When your activity doesn't command a large bag, just stash your cell phone, keys and cash in this little clutch.
(Plus you're husband won't feel too awkward when you ask him to hold it!)
Smart and fashionable.
Did you vote for us? Shelley is an awesome partner. You should take a look at her blog. It's more of a guide to life. There is so much to look at!


I get too excited about projects like this to stop at take photos for a full tutorial. But if you want one of your own here's a quick how-to.
How to make a book clutch:
Scour every thrift store for purses with metal frames and a books about the same size. The book and metal frame need to match up in size, at least along the spine edge. These are the two I ended up using, though I have a stash of old books and clutches now.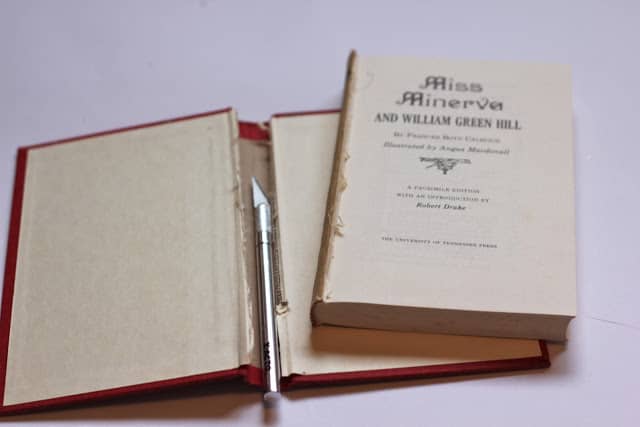 (This is where I stopped taking pictures, sorry!)Then cut up the purse and glue it into the book with some heavy duty glue. I had to look high and low for the right size purses and the right size books. It was actually kind of hard to get it just right. Cutting out the metal frame in the purse is tricky. You have to make sure you get enough of the existing purse fabric, but not too much. Play around with it, you'll get it :) The fabric is what you'll glue to the inside of the book.


I added a little lace to the spine for some Jane Austin flair and to hide the edges where the book and purse meet. The book is called Miss Minerva and William Green Hill. Haven't read it. Probably won't, though I did save the inside just in case. I chose it because it A. was the perfect size and B. had perfect pinky red book cloth and a cute spine. But I think this project would be even better if it was done in your favorite book or a neat classic. Or a dictionary. But with 4 days for this challenge there just wasn't time for that.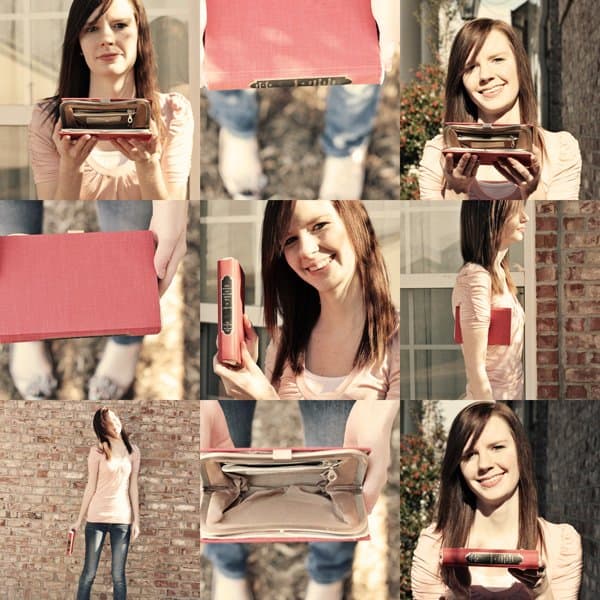 Now it's off to make the project for round 2: Decoupage. This group of contestants is so talented. Here are the other fabulous Round 1 projects. 


P.S. I stole this idea from Kate Spade (The Great Gatsby is sold out, but that was my favorite!) She's my idol. Plus we share a first name. That makes me almost half as cool as her, right? Her book clutches are $325 but you can make one for $5. Boo yah.


P.P.S. I hired a model! No more awkward pictures of me taken by my husband. At least, until she goes back to school. And by "hired" I mean she's awesome and will work for dresses. Hahaha.