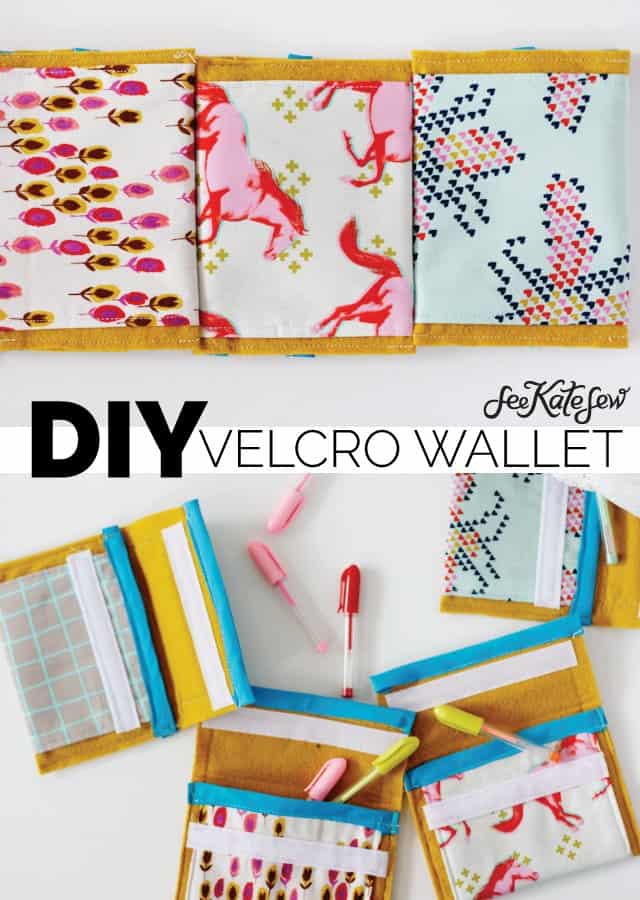 I finally got my hands on some of the Cotton + Steel spring line! I had to sit and stare at it for a few days before deciding what to do with it, but this is the first project! I made velcro wallet cases that can be used for lots of different things. I made these as little gel pen cases. I love how fun these prints were to work with! I based them all on mustard yellow felt and used a pop of bright blue bias tape to finish them off! These cute little velcro wallets would make a great gift, or a fun way to give a gift card!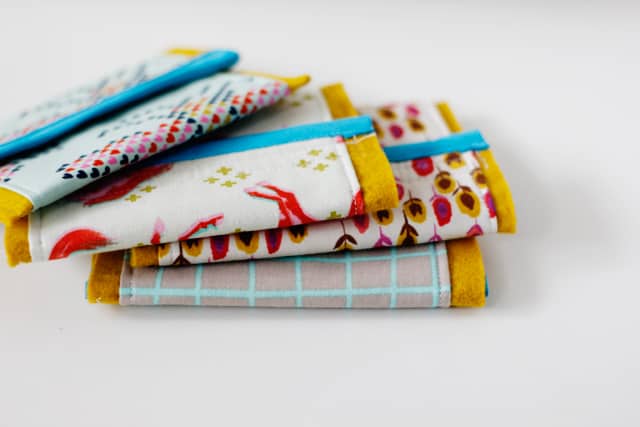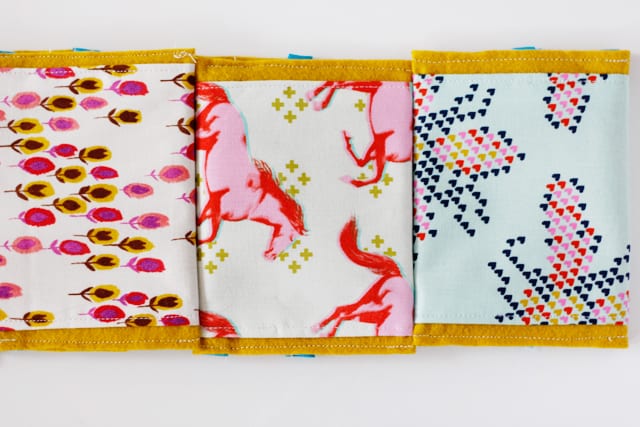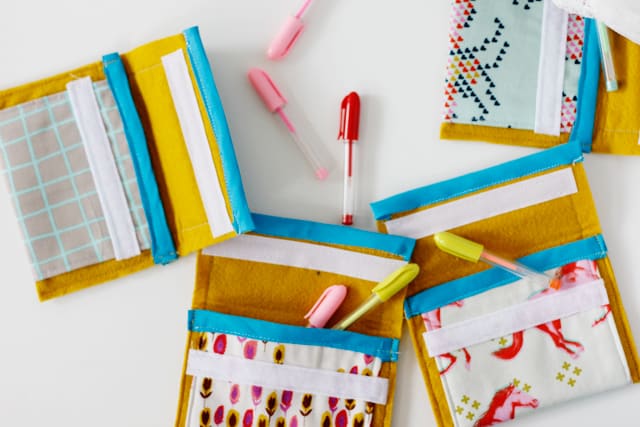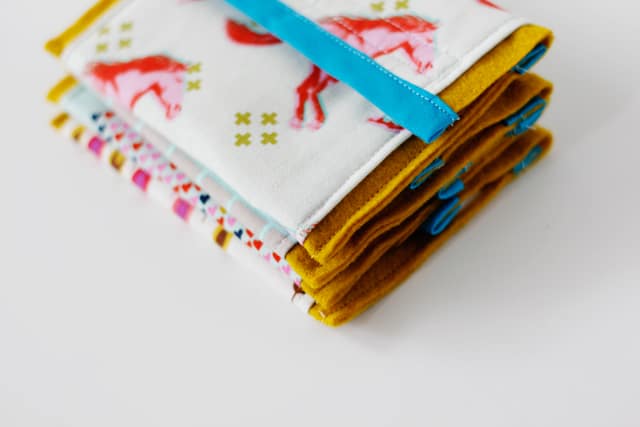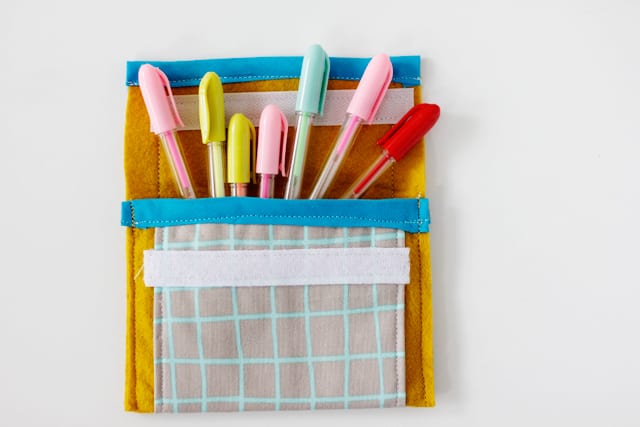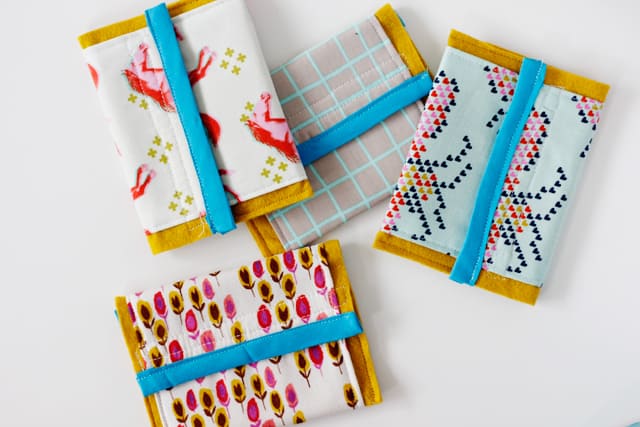 Want to make some too? It's really easy!
Velcro Wallet Tutorial
Materials:
-Fabric
-Felt
-Bias Tape
-1/2″ Sew-in Velcro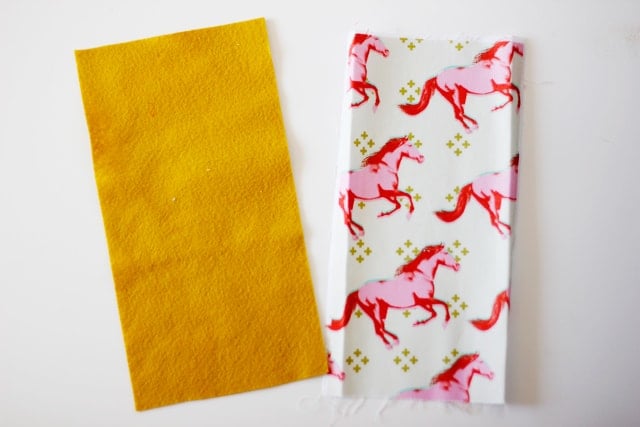 First cut two rectangles, one from fabric and one from felt.
They should measure 5″ by 10″.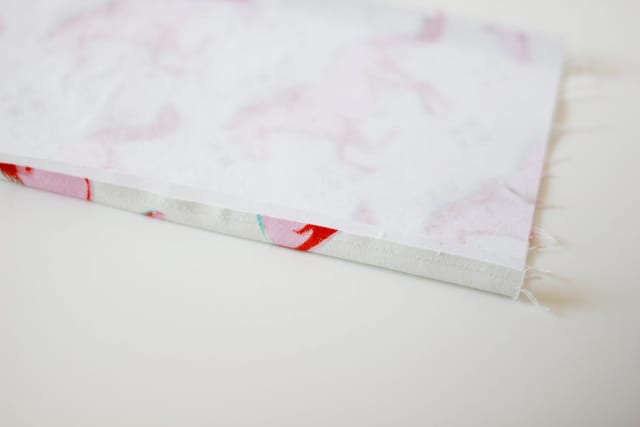 Next, press 1/2″ under on both long edges of the fabric.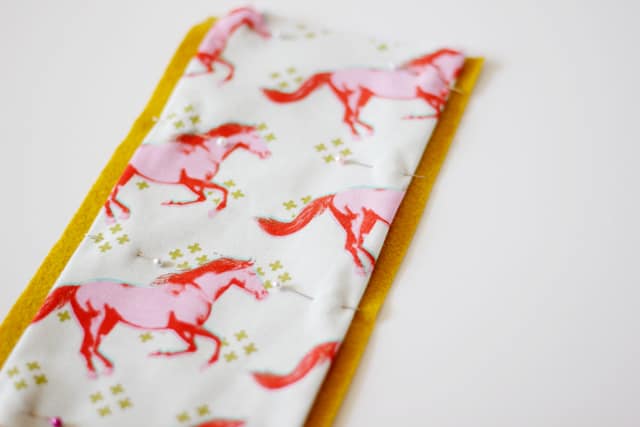 Pin the fabric to the felt centering it. Sew close to edge.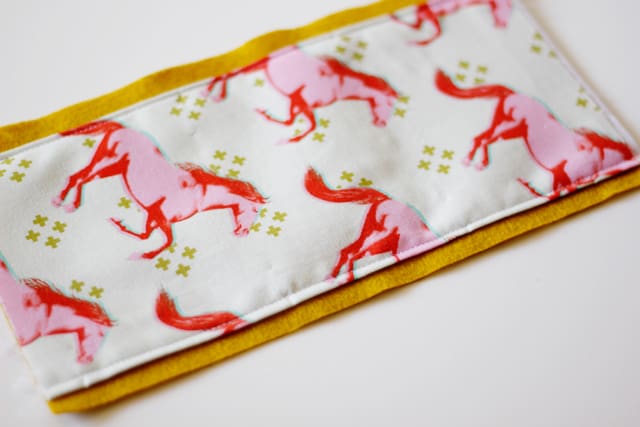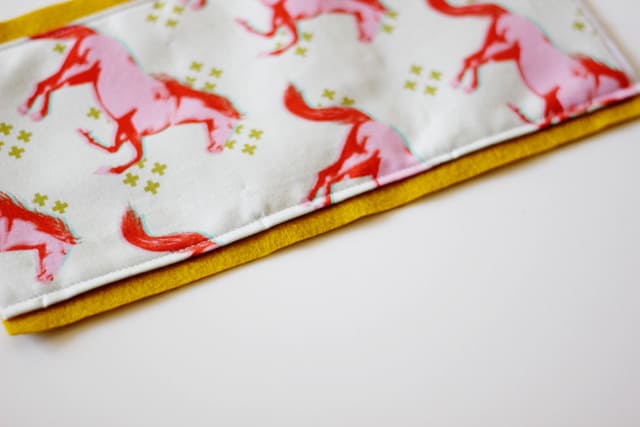 Pin the bias tape over the short edges and tuck in the sides.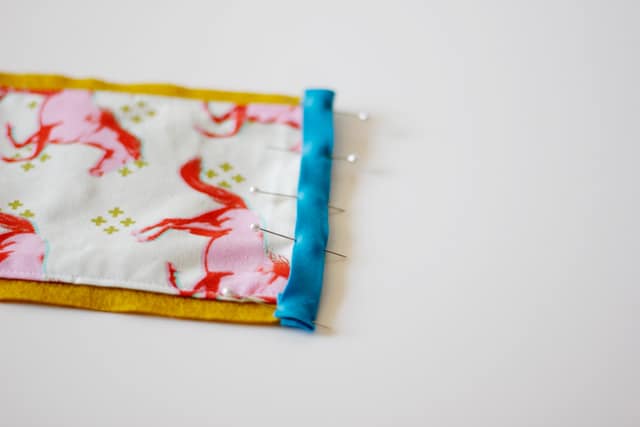 Sew it on. Then place velcro on flap. Fold up bottom of wallet case to find correct velcro placement for the other side. Sew the velcro in place.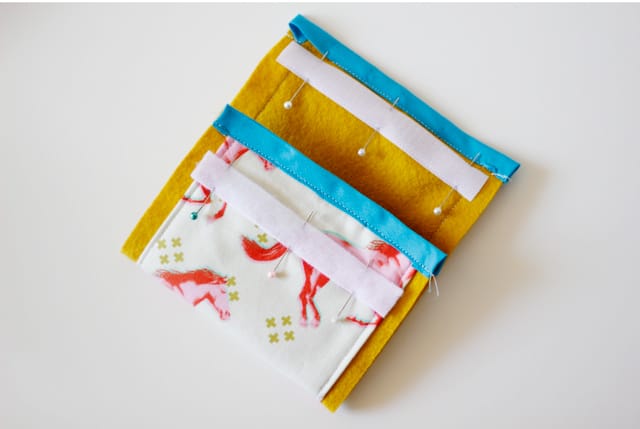 Fold the bottom of the case back up and topstitch at 1/4″ with matching thread.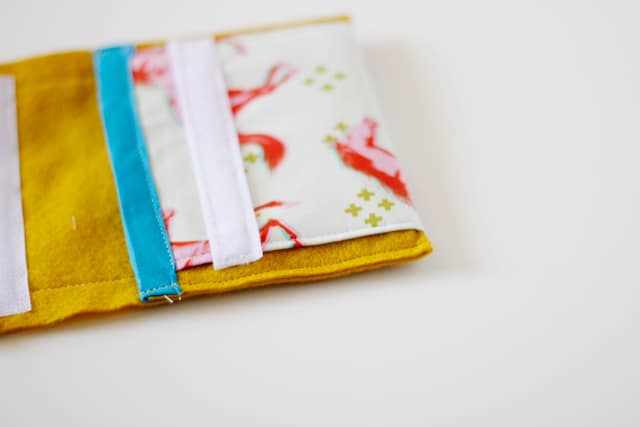 All done! Now make some more!