Make your own baby crinkle toy with a secret supply that will make it crinkle! Your baby will love playing with this toy!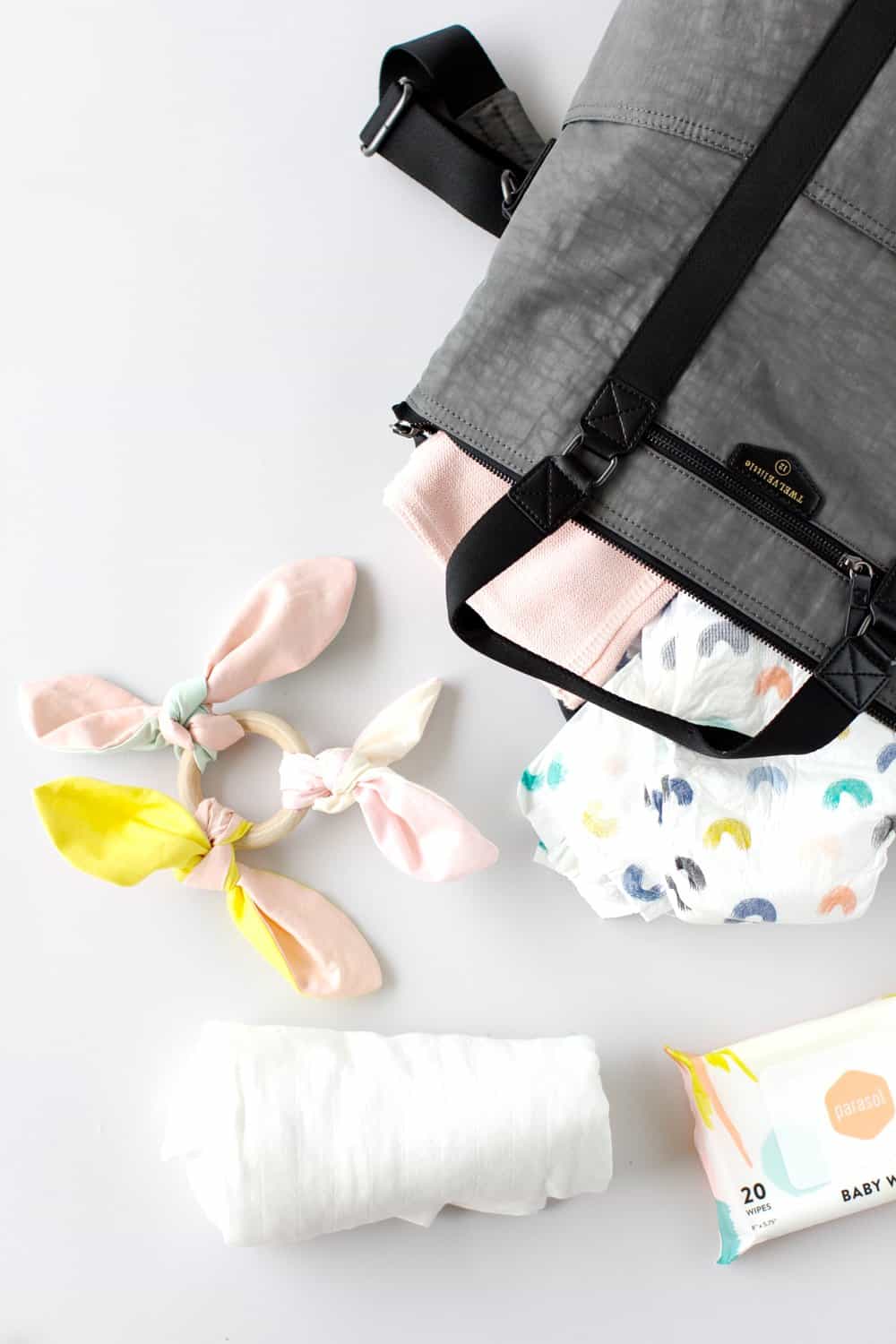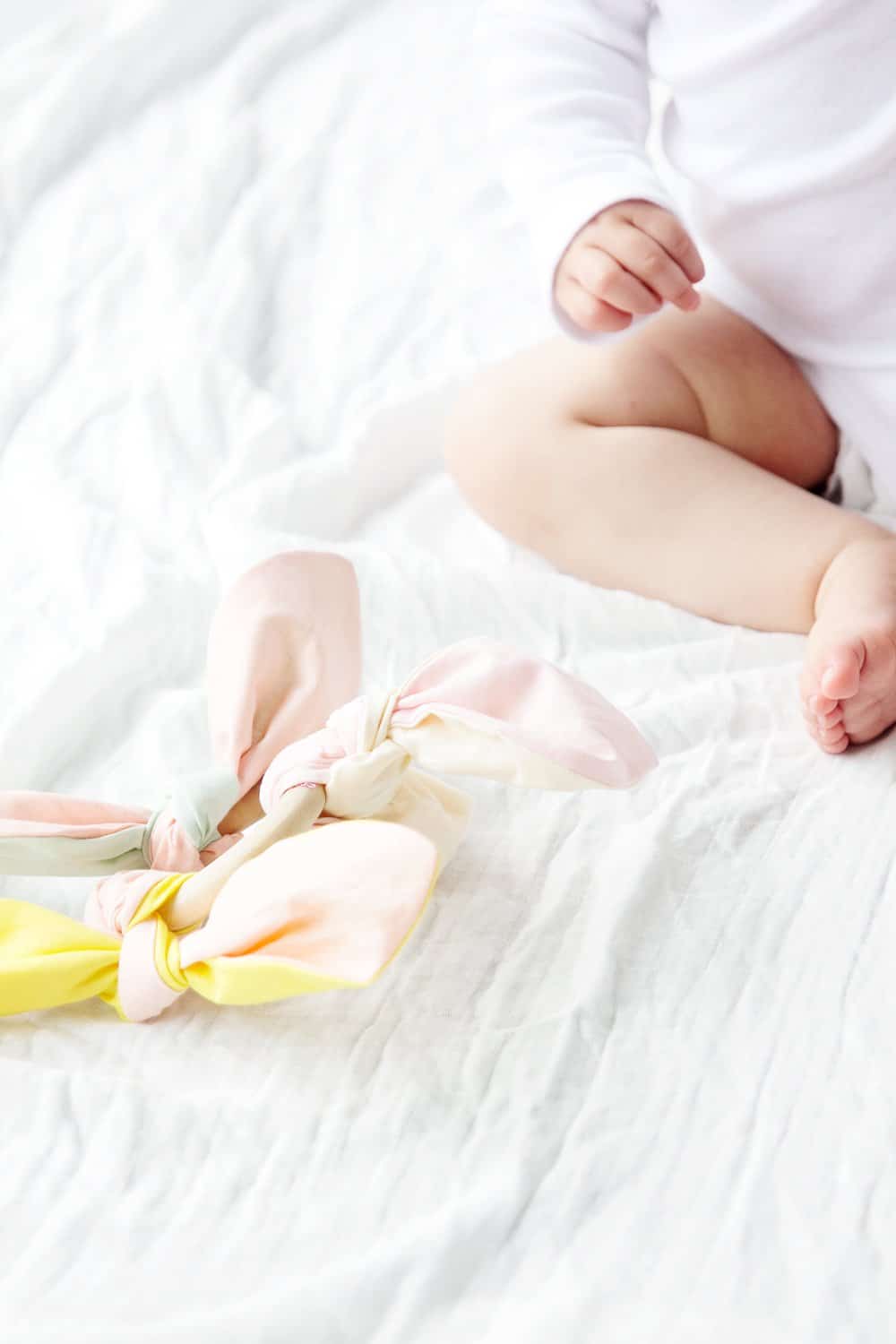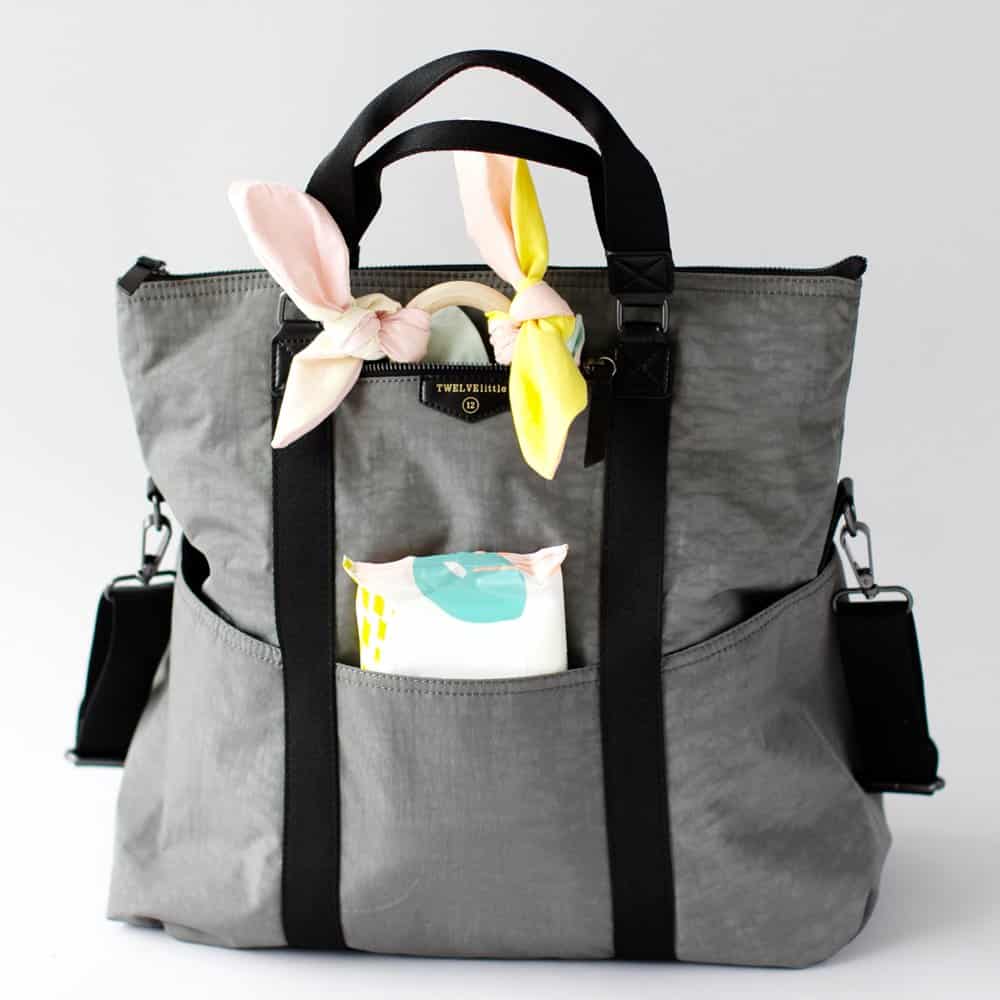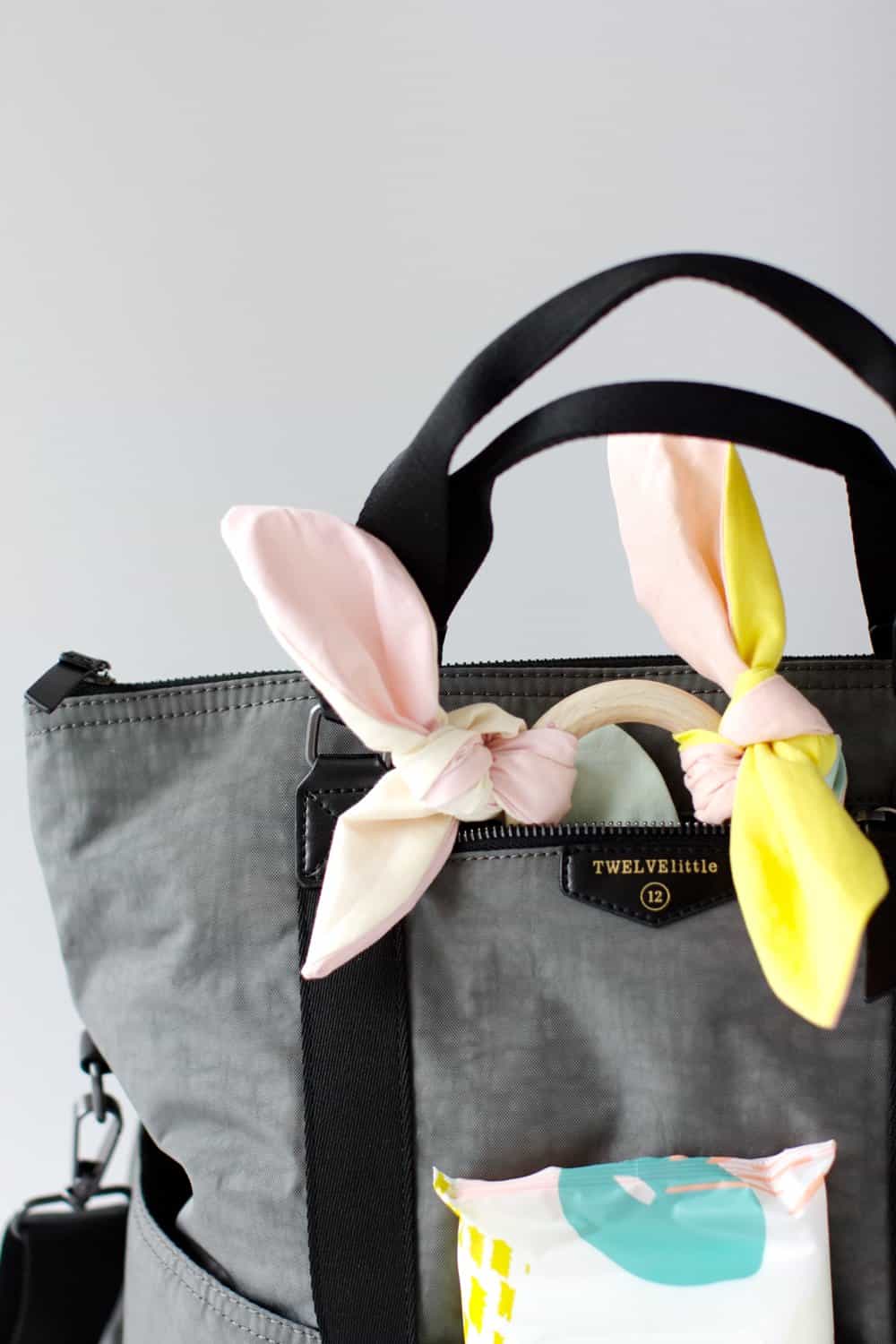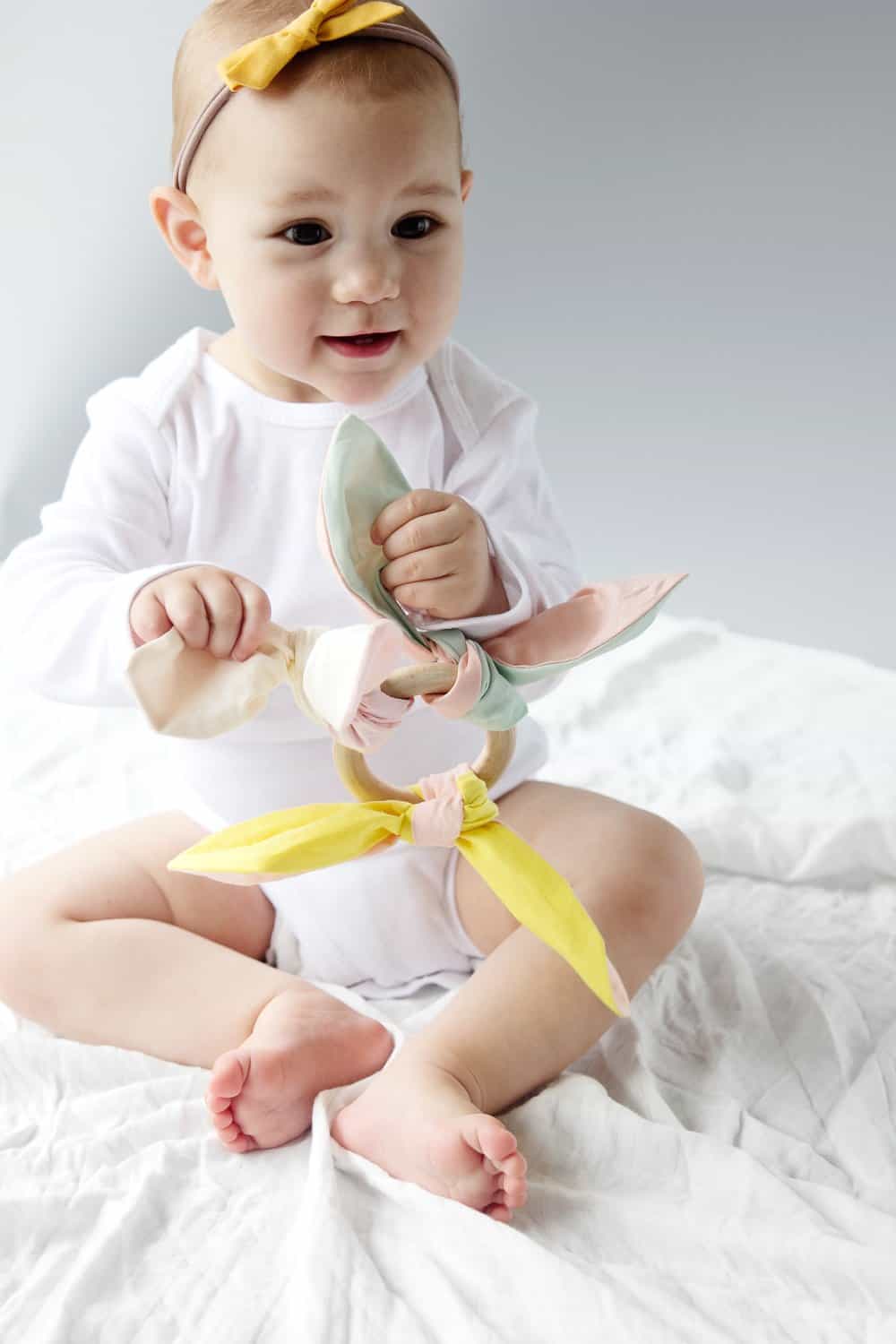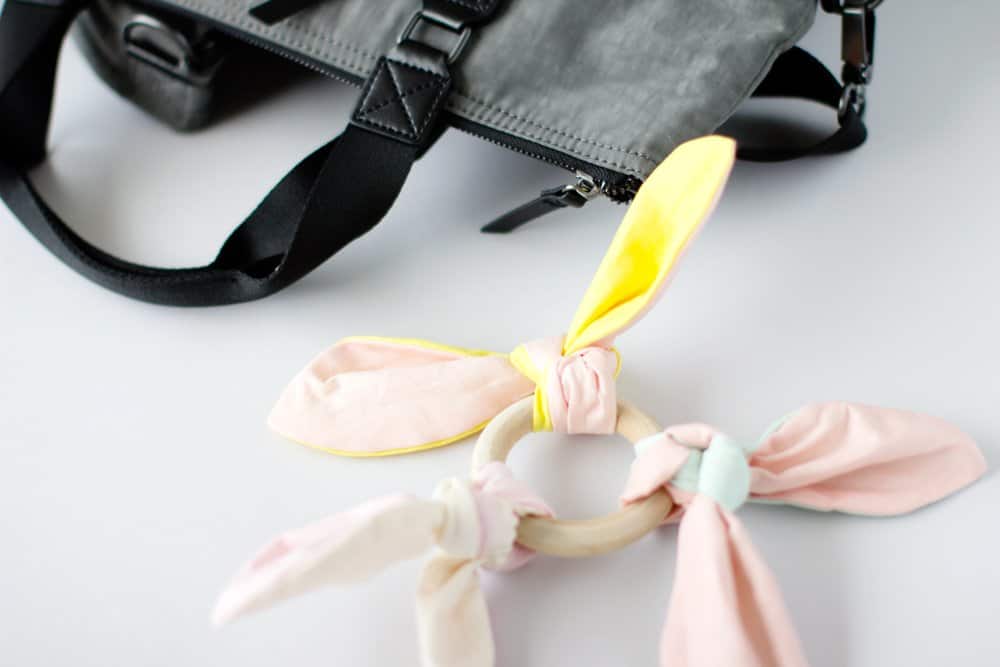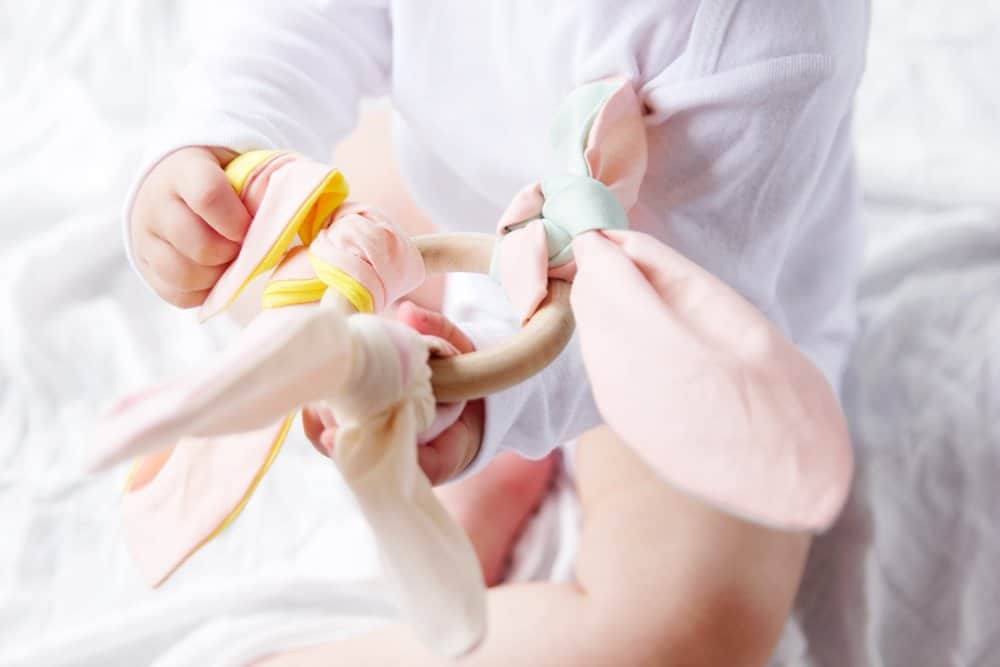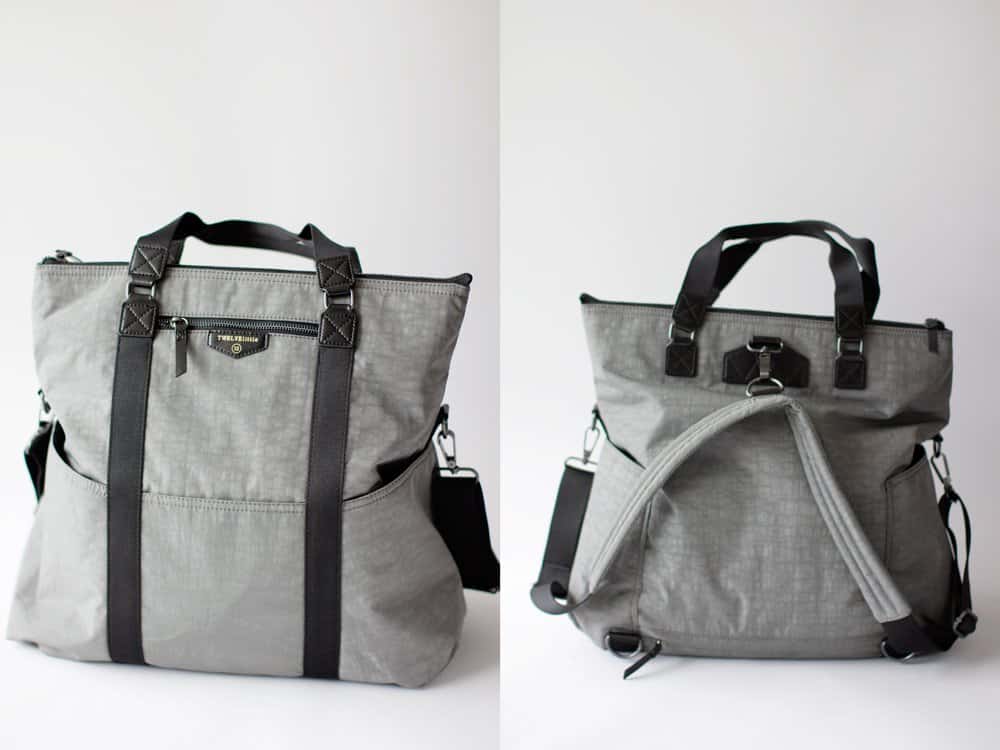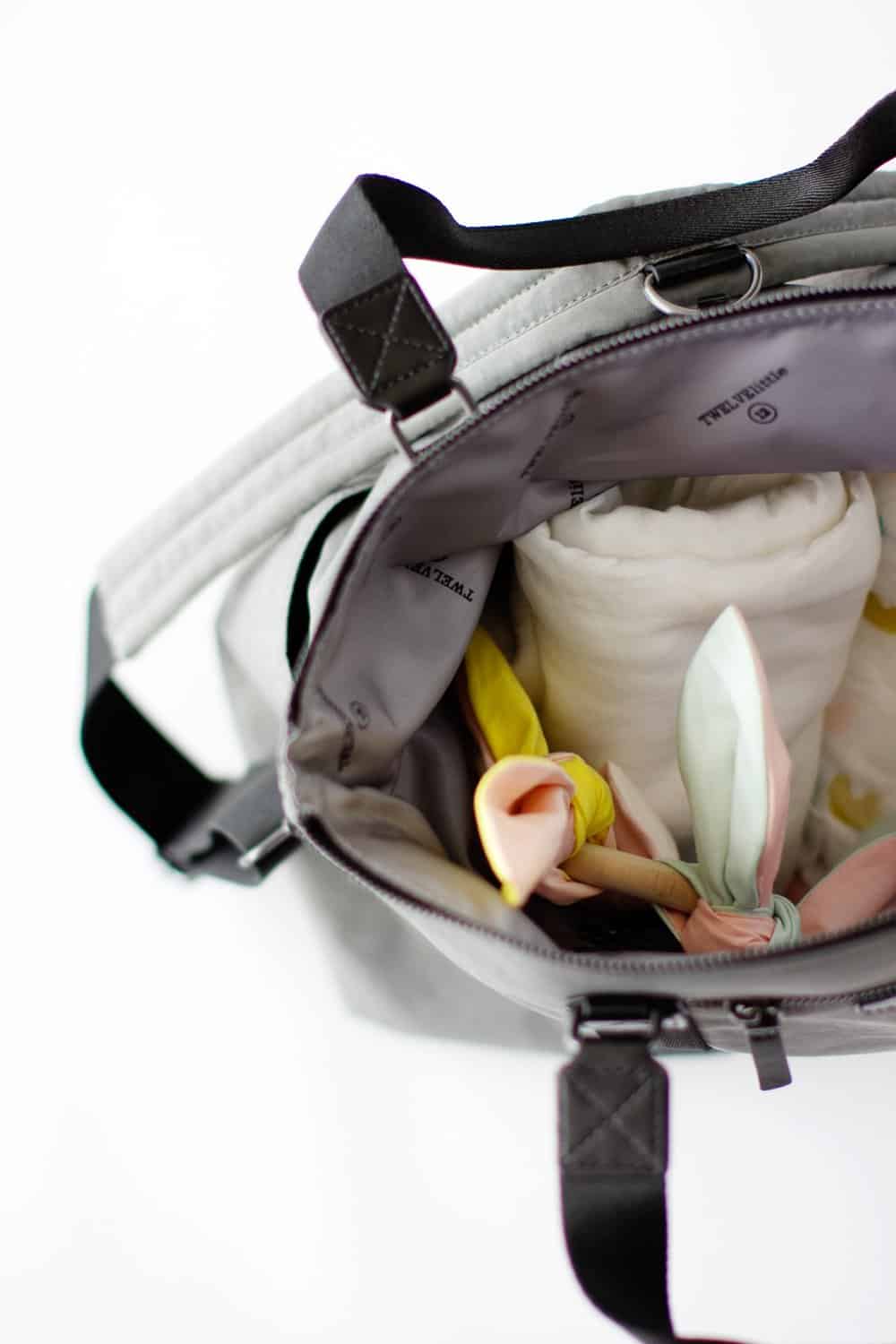 DIY Baby Crinkle Toy
Materials:
-6 Fat Quarters of solid colored fabric (I'm using Cotton + Steel solids)
-1/2 yard crinkle material* OR an old, clean chip bag
–3″ unfinished wooden ring
–Free Pattern Download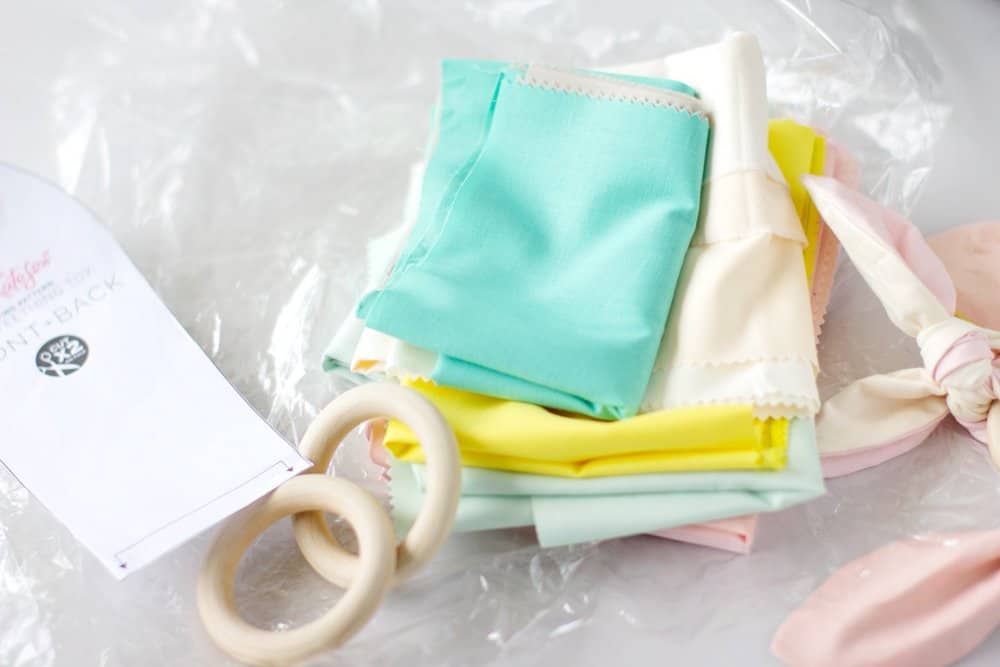 *I used a clear CPSIA and EN71 compliant crinkle material which you can find with a quick google search. A chip bag or similar food product bag will give you a similar sound, so it's up to you what you want to use.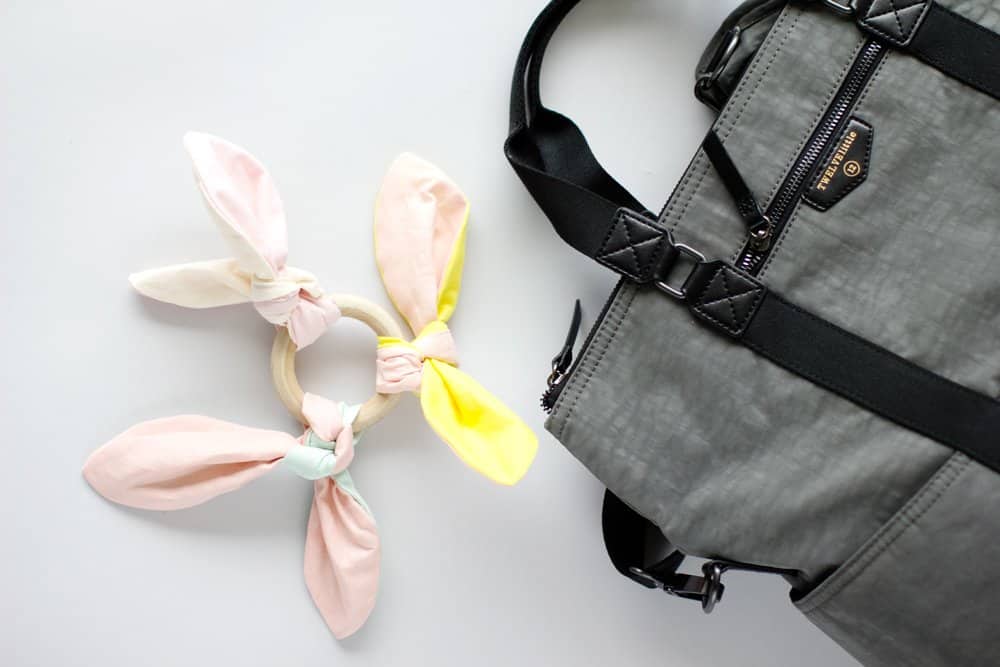 Crinkle baby toy tutorial
Use the pattern piece to cut SIX layers of fabric. Align the Fold Arrow on a fold of the fabric and cut out with fabric scissors. Use the same pattern piece to cut THREE layers of crinkle material.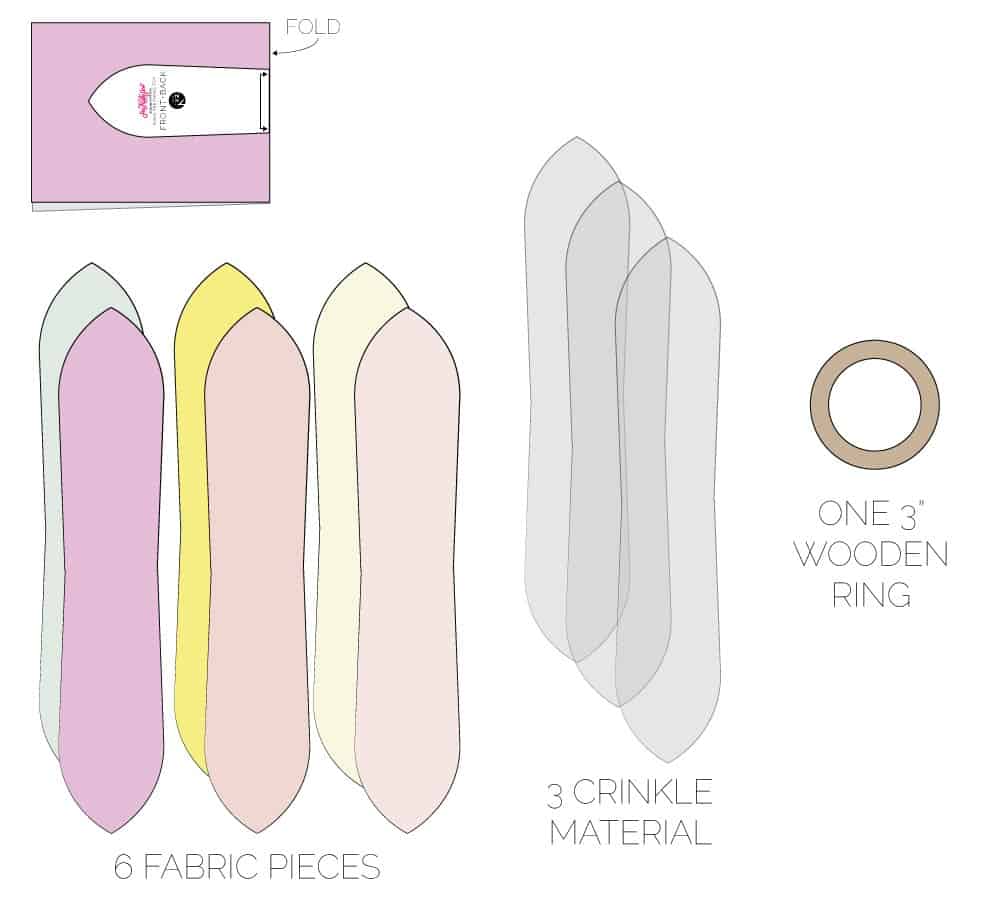 Decide which colors/patterns you want to pair together and stack them up. You'll put the two fabric layers together with the right sides of the fabric together. Then pin the crinkle material to the backside of one fabric.
Sew around the edges of the stack, 1/4″ from the edge of the fabric. Leave a 1-2″ opening on one side, right in the middle of the toy.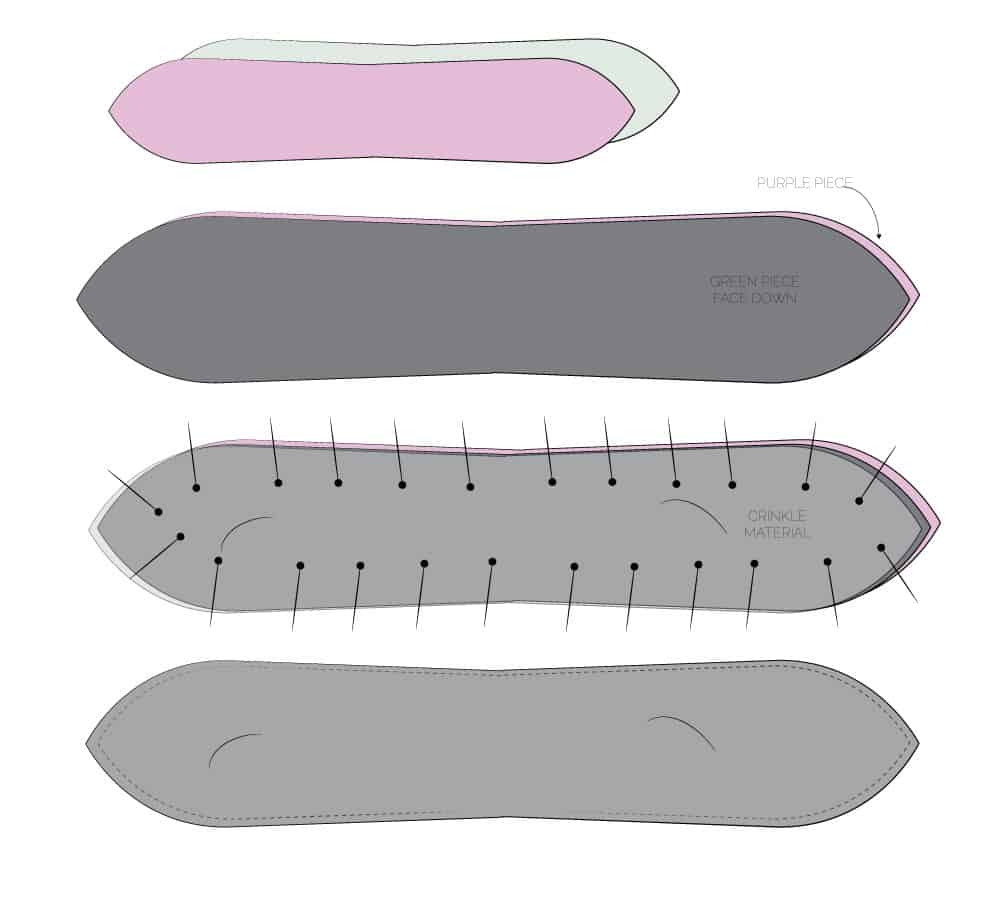 Clip the points of the fabric and turn through the opening. Push the edges out and press with low heat.
Make 2 more fabric pieces with remaining materials.
There is no need to finish the opening, since we'll be knotting it onto the wooden ring.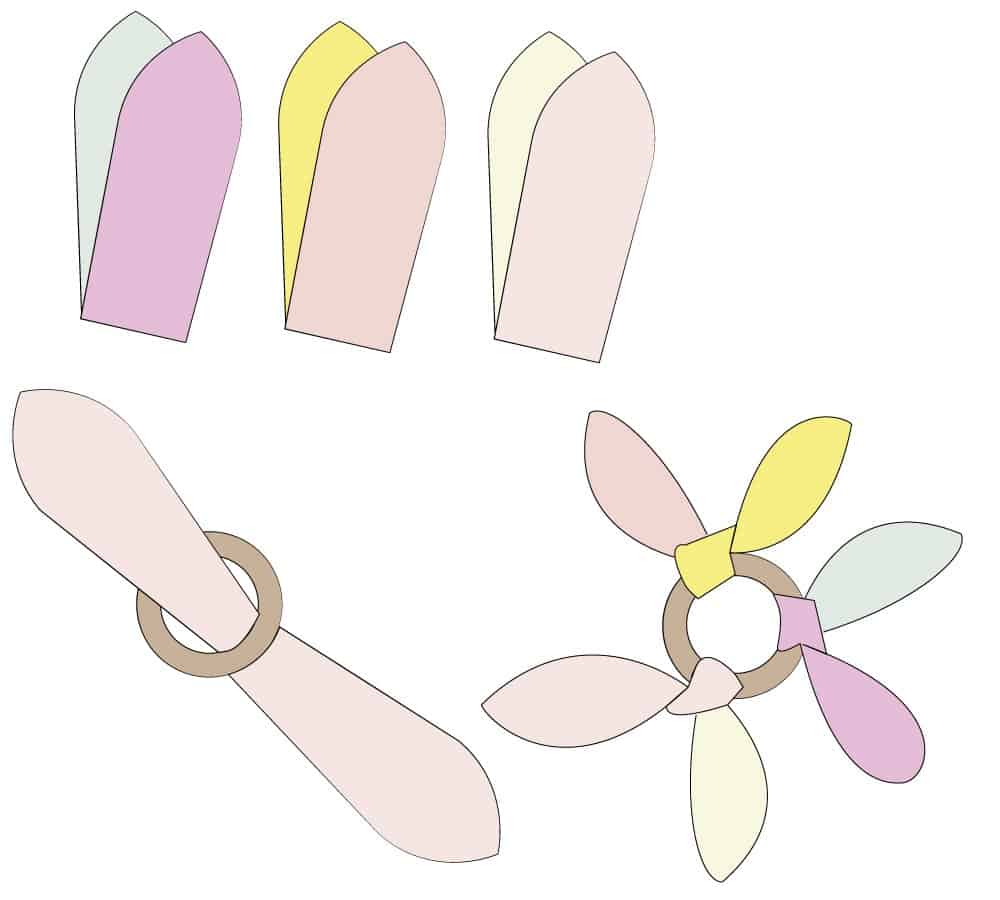 To wrap up this project, grab your wooden ring and tie the fabric piece around it. Make a knot and then make a second knot and pull the ends so the knot is really tight. Repeat with all 3 fabric pieces until you have 3 fabric knot pieces with extra ears sticking out.
All done! The fabric is crinkly and makes a fun sound, and the wood is also great to grab. Hopefully this toy will be a hit!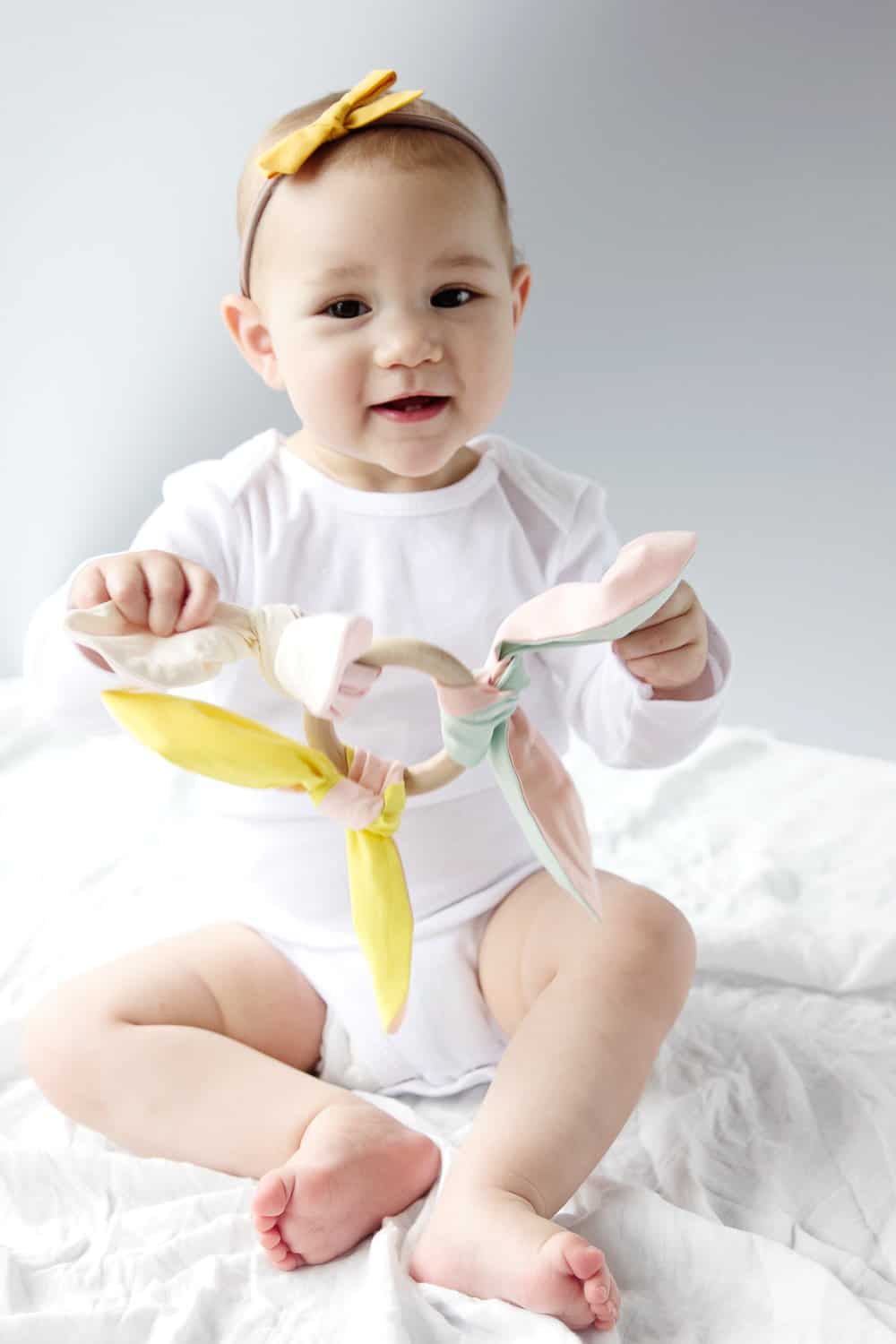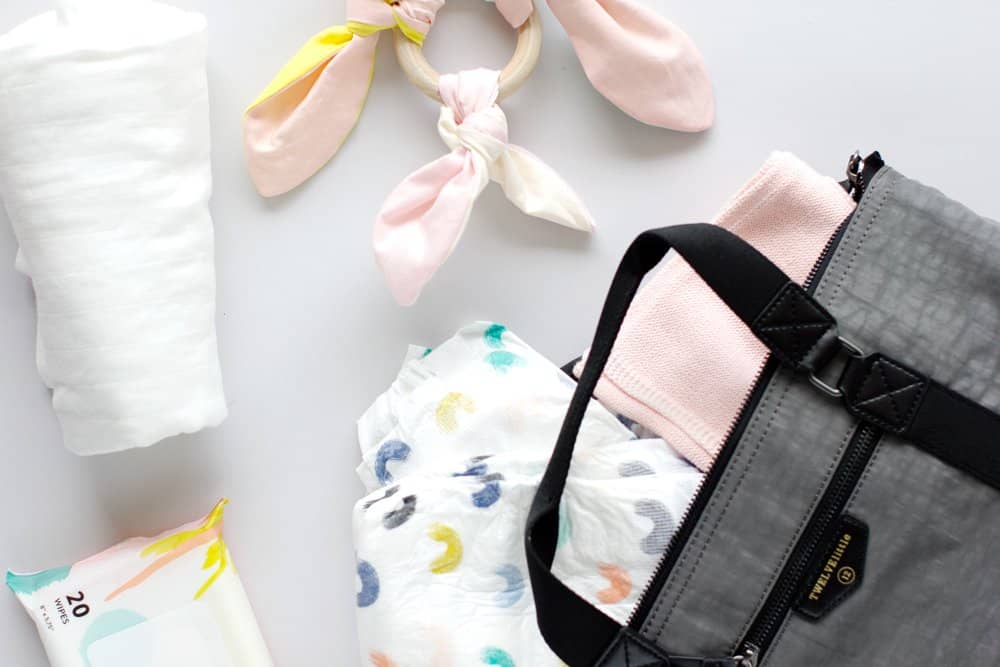 TWELVElittle Diaper Bag 3-in-1 Tote c/o
Parasol Co. Diapers + Wipes c/o
Bamboo Swaddle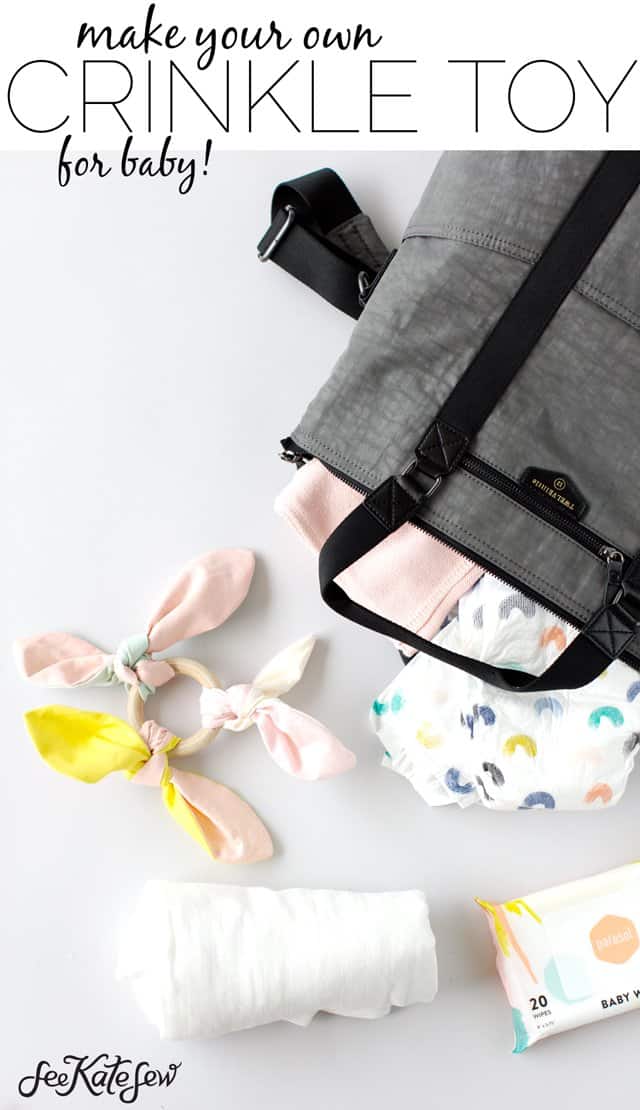 SaveSave