I do not like green eggs and ham! I do not like them Sam-I-am! Make your own DIY green eggs and ham shirt! Here are two quick green eggs and ham shirt ideas that you can use for Dr Seuss' birthday on March 2nd!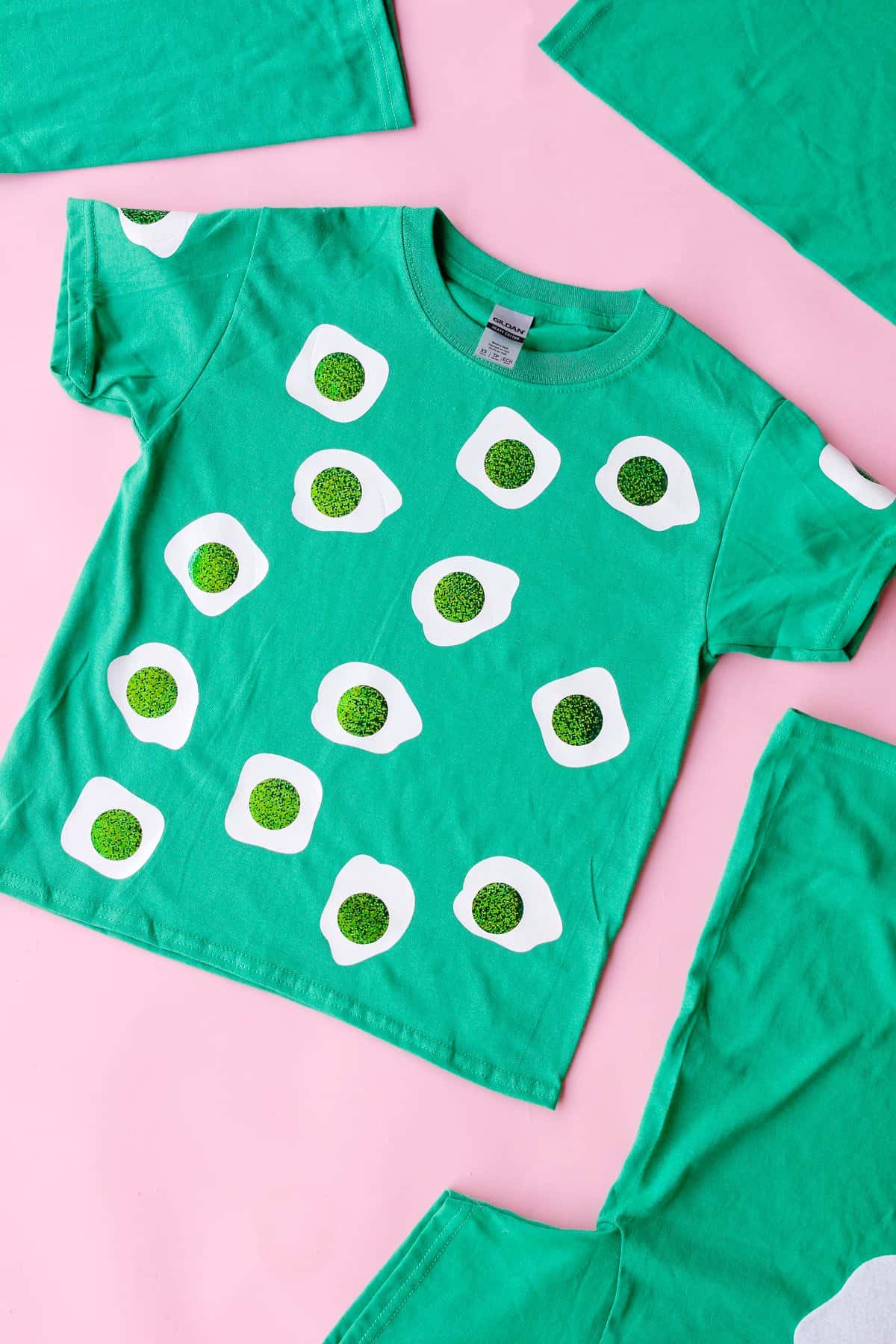 This post includes two ways to make a Dr Seuss shirt – both involve NO sewing and they are very fast! Great for a last minute outfit!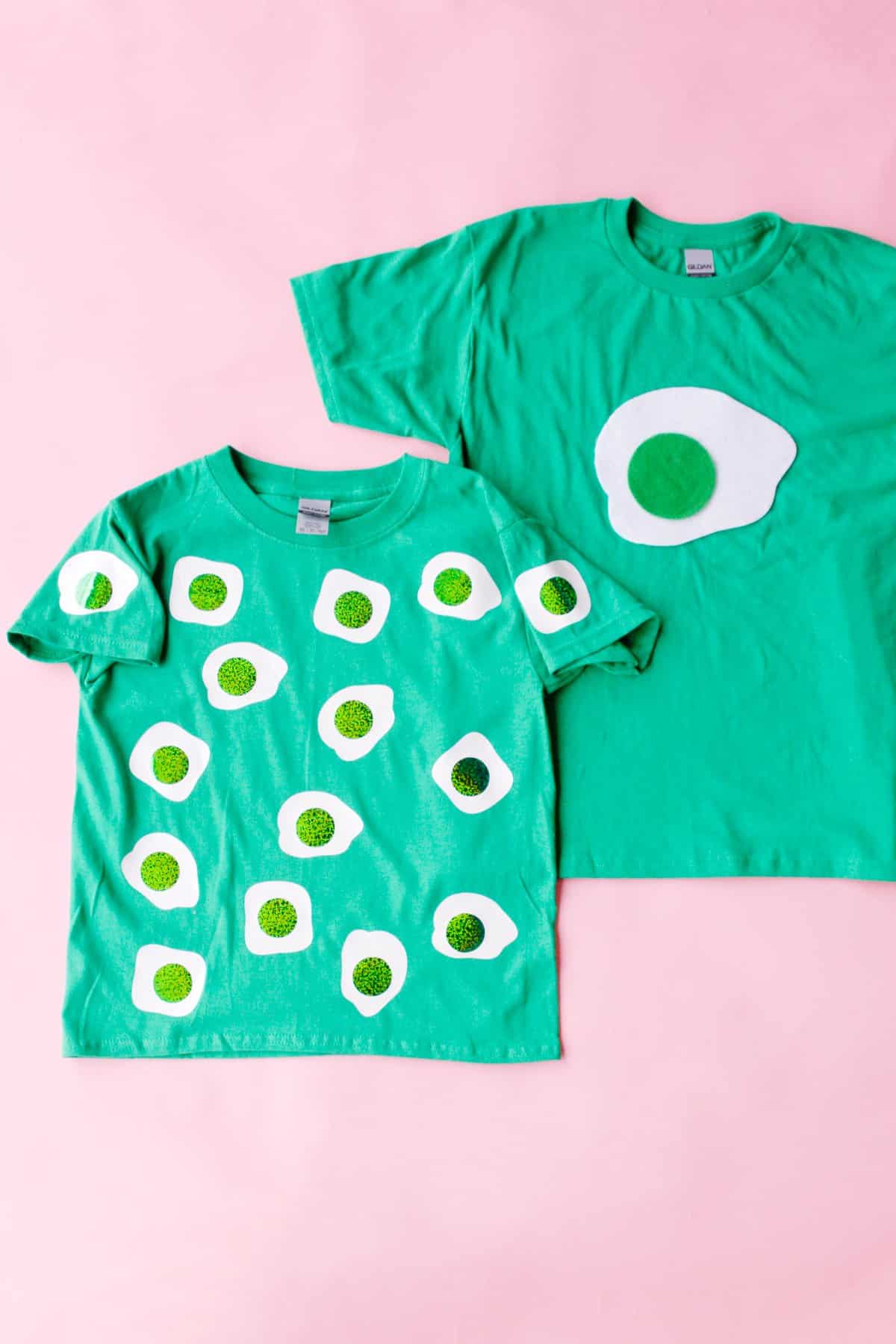 The first tutorial is iron-on vinyl. I used a bright white for the egg whites and sparkly glitter green for the yolk. I loved this one because it has an all-over design and the eggs almost look like flowers!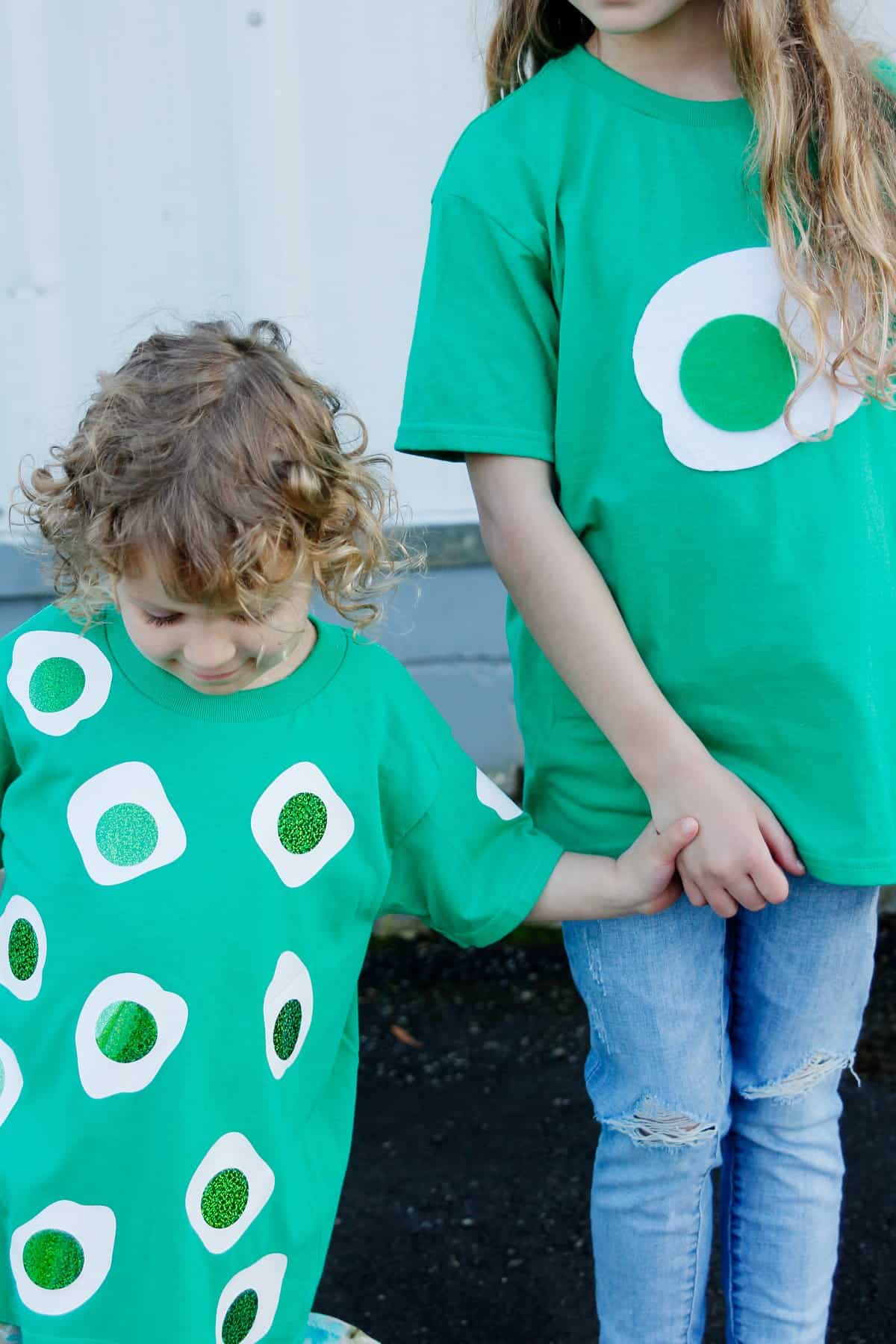 This shirt could also make a cute costume idea for a children's book day!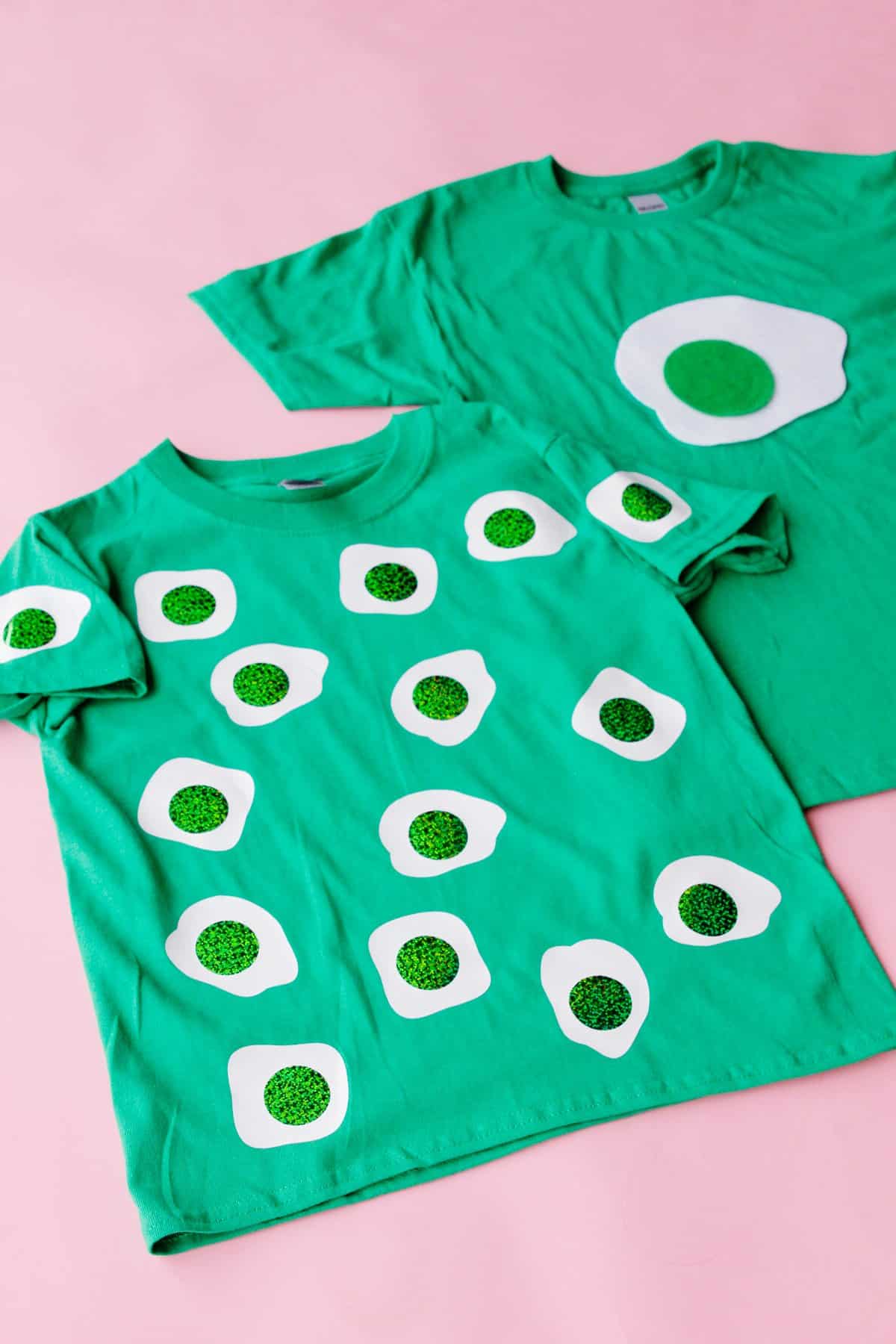 The second tee has just one big egg on it, made from felt glued to a tee. I used hot glue for this shirt diy.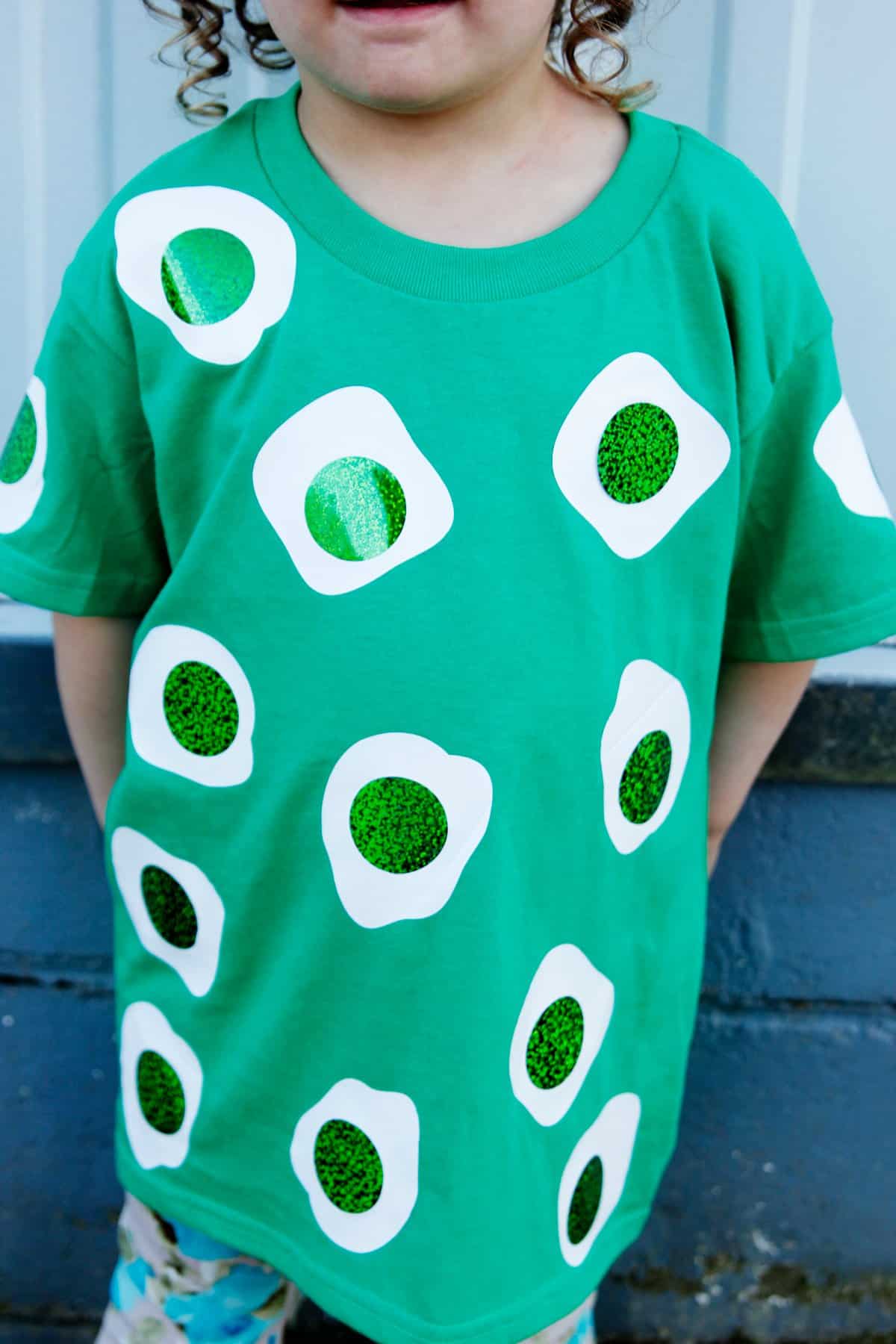 Vinyl Green Eggs and Ham Dr Seuss Tee Materials
Green t-shirts, I used Gilden's brand from Michaels
White iron-on vinyl (Affiliate links)
Egg SVG image, download below
The egg white and egg yolk files are separate. They will download as JPGs and you can upload to Cricut Design Space. Just delete the background and upload as a simple cut image.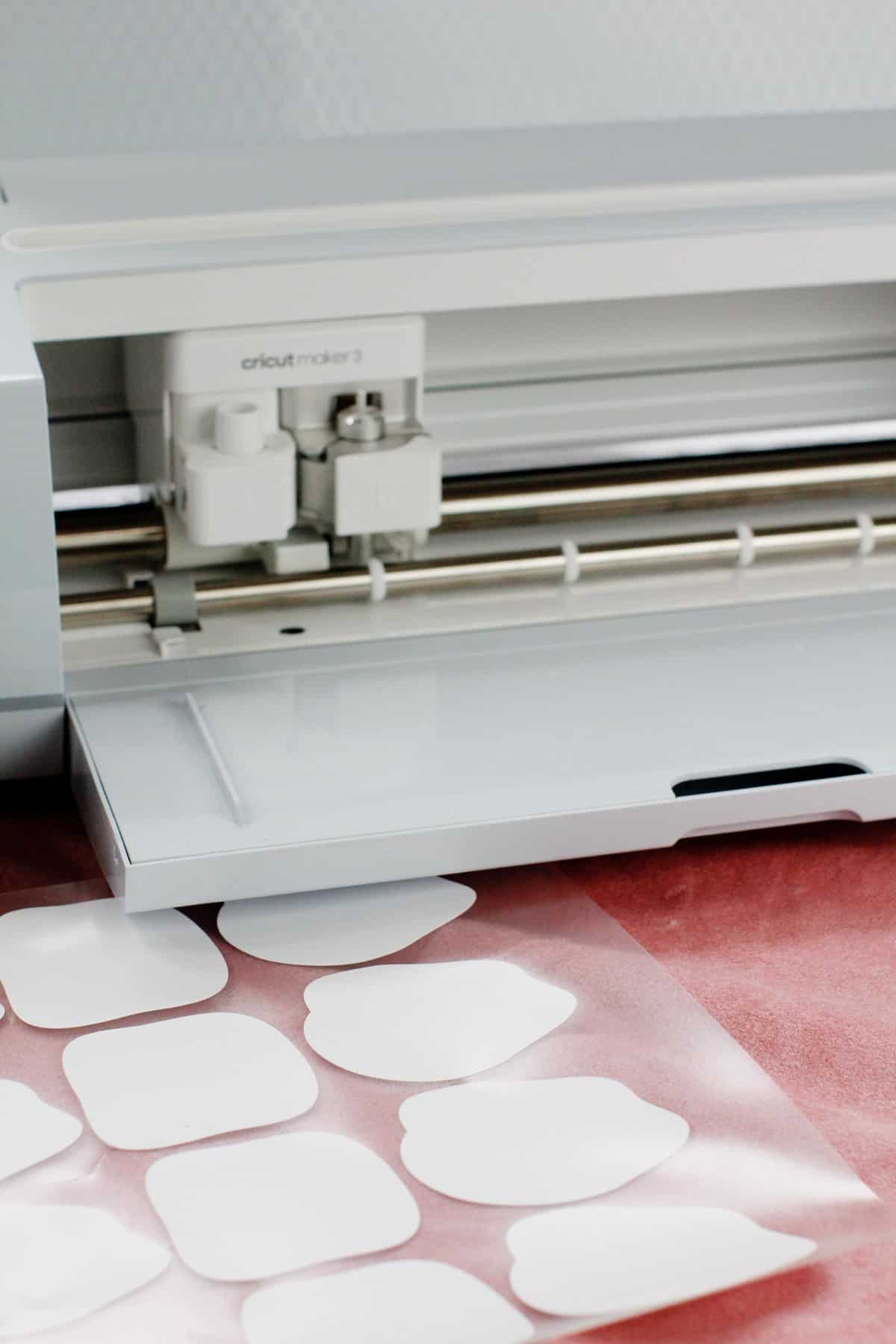 First cut the egg whites from white vinyl. For an all-over design, size the eggs about 3″ wide and cut out about 12-16.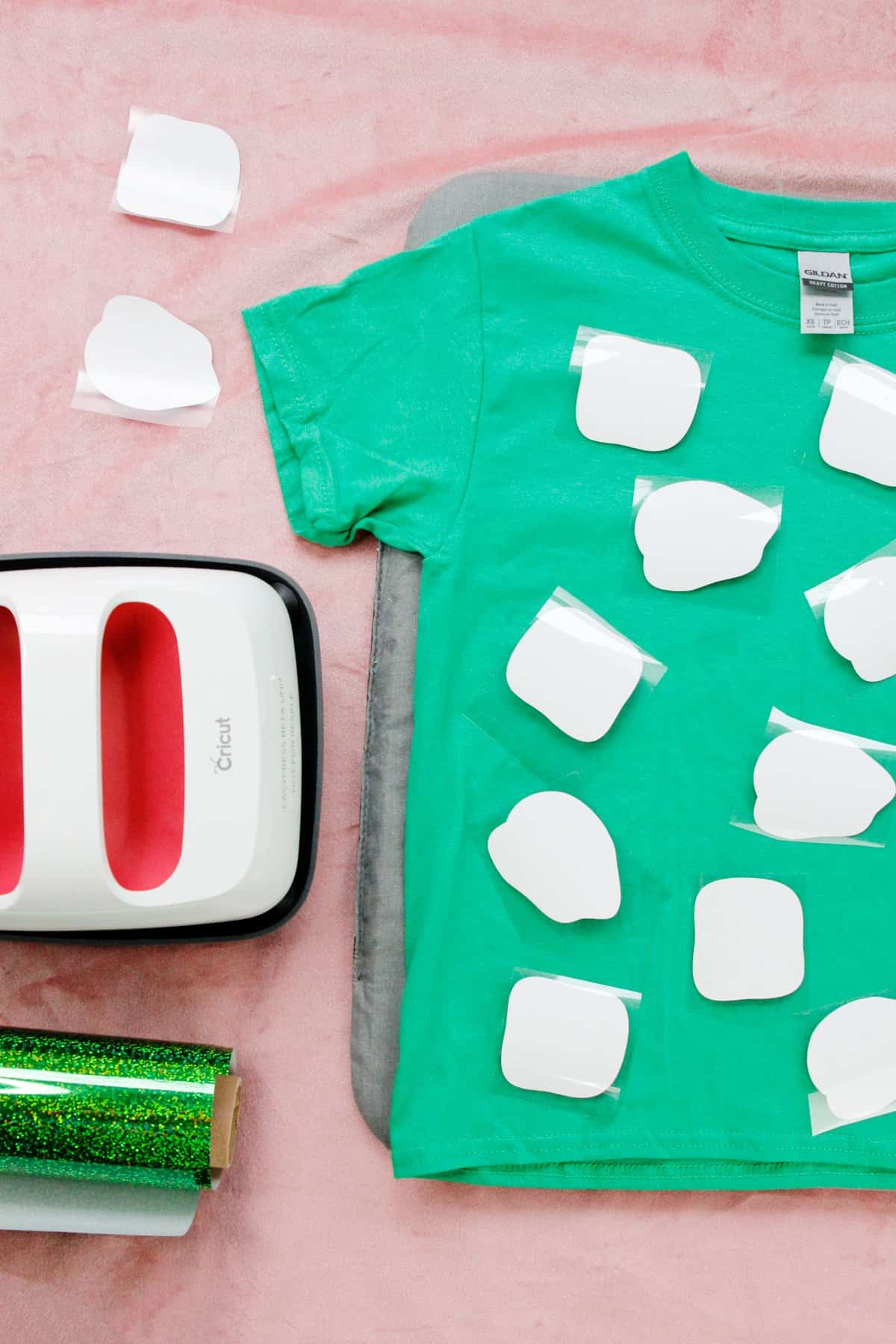 Use a heat press or iron to fuse the white vinyl to the shirt.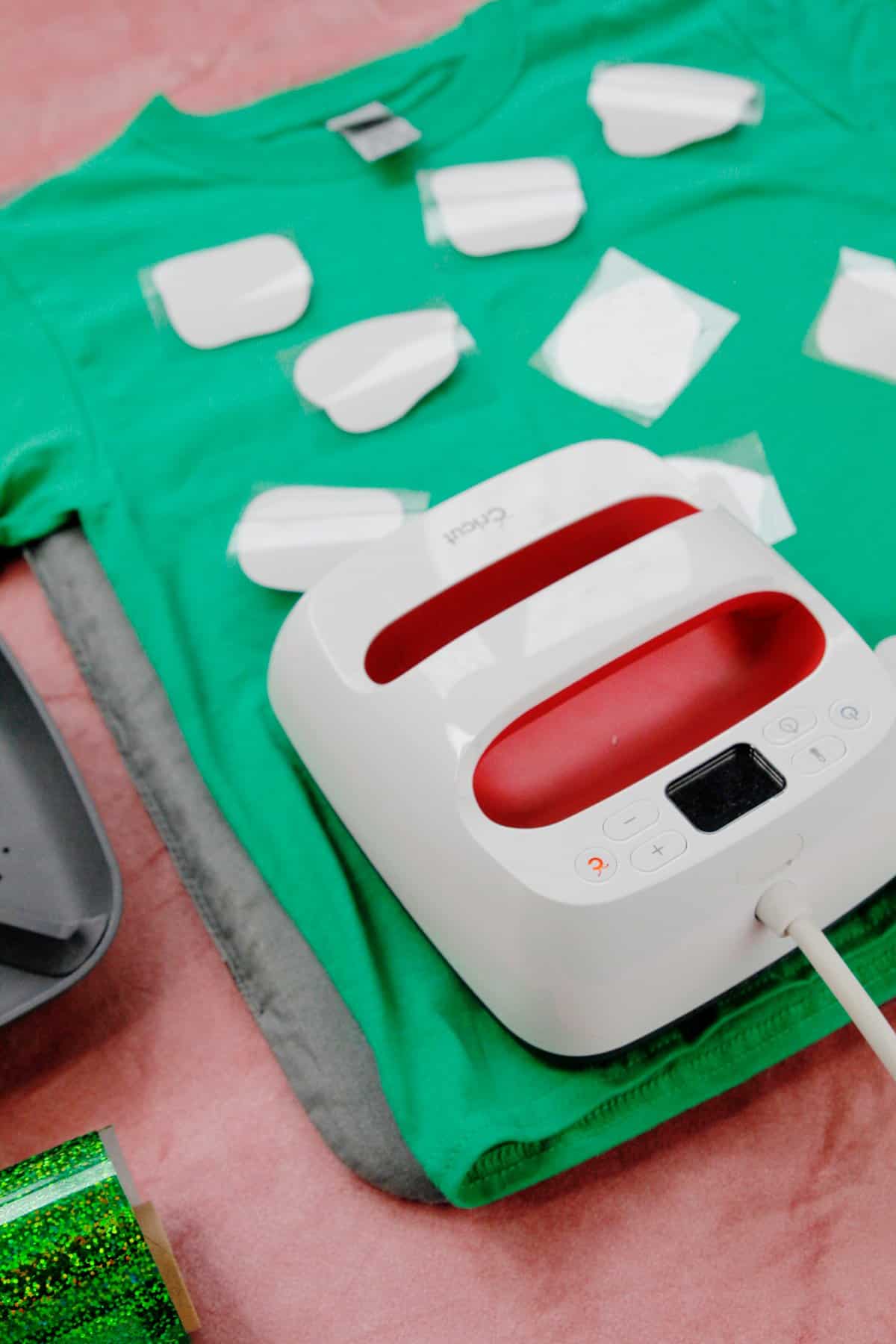 I put an egg on each sleeve, too! So cute! Peel off the clear sheet.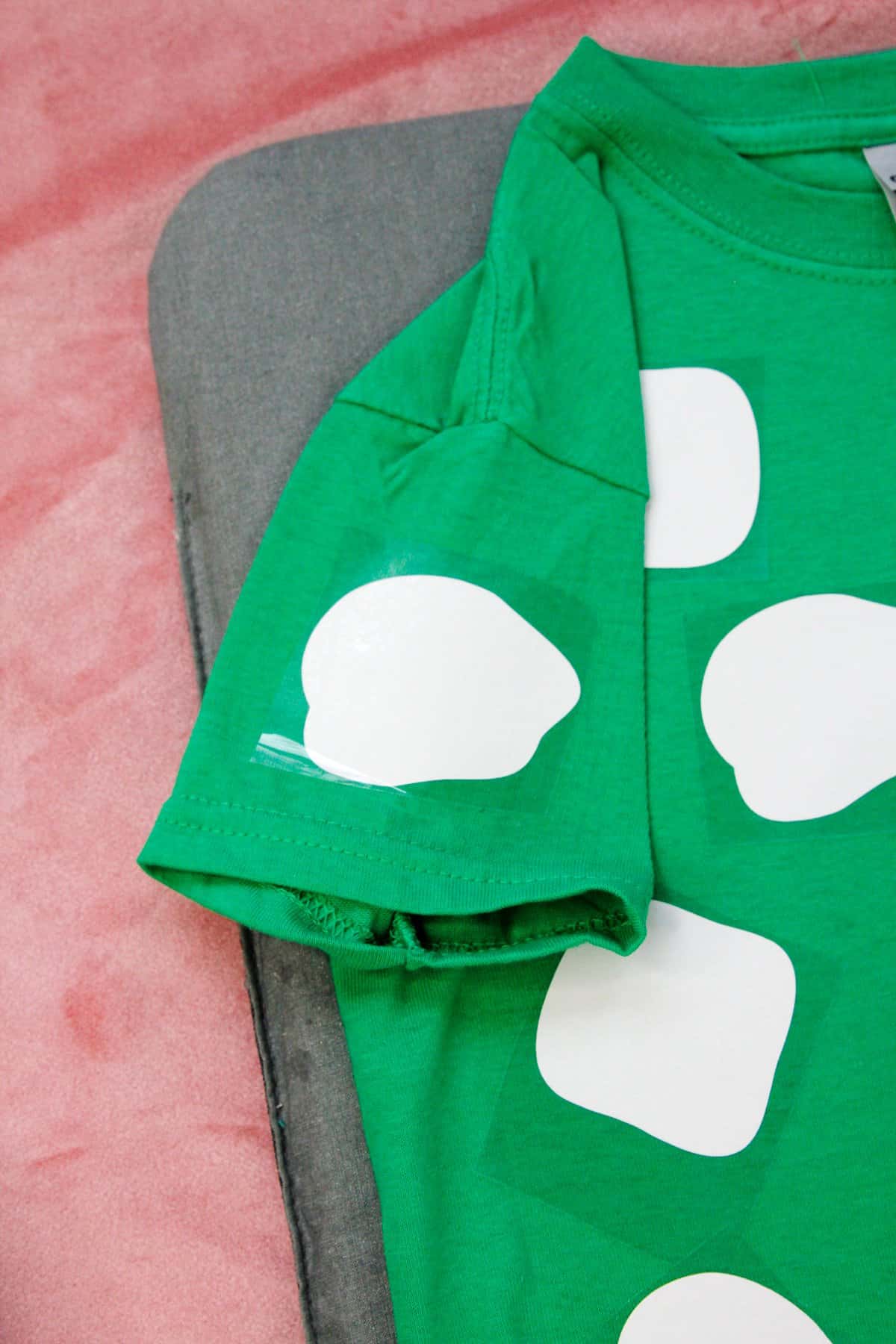 Cut out the green yolks from green iron-on vinyl. I used glitter vinyl and I love how sparkly it is! I used a mini heat press for this so I wouldn't disrupt the white vinyl, but you can also use a regular one with a piece of cotton fabric over the vinyl as a buffer.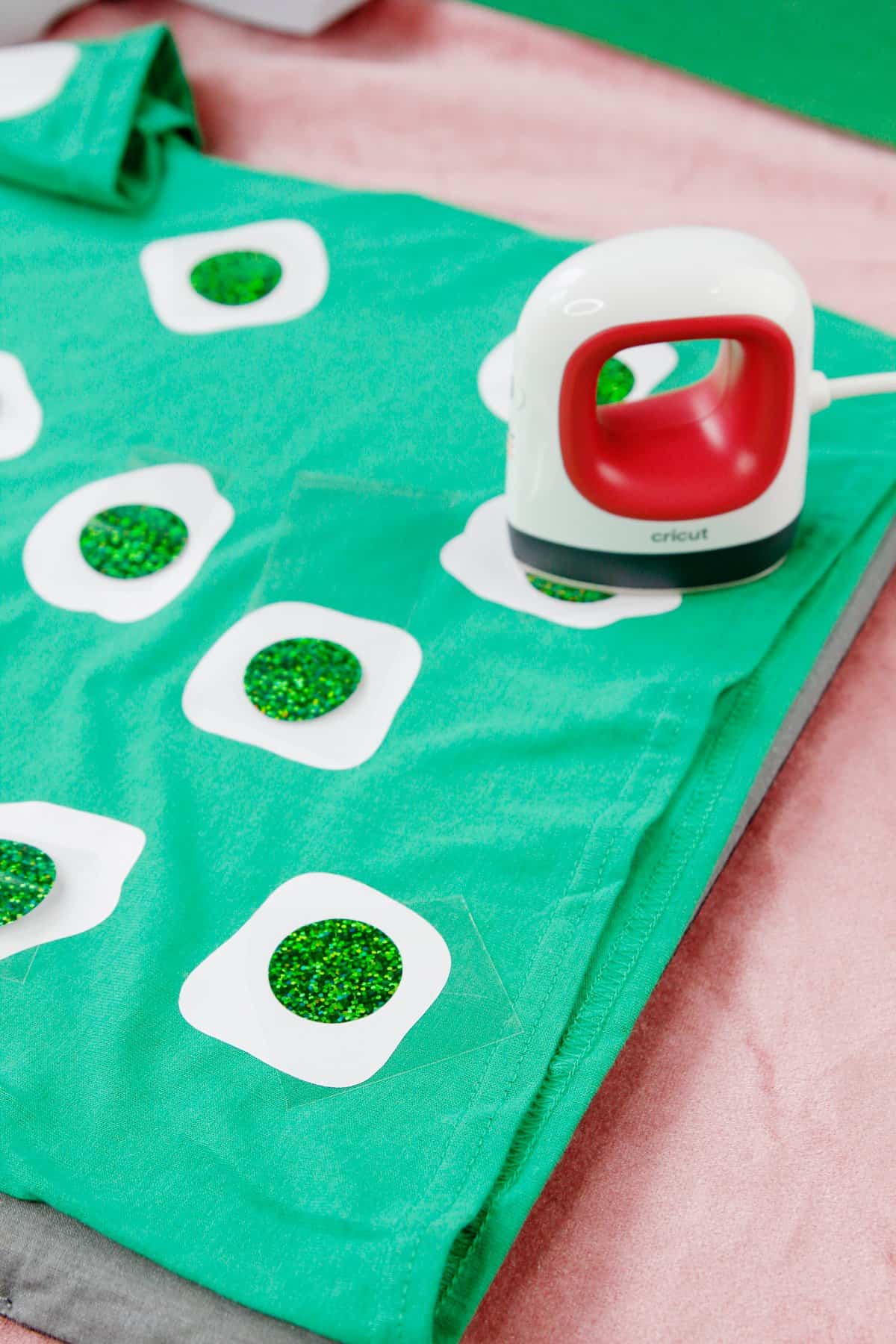 Peel off the plastic and your shirt is ready to wear!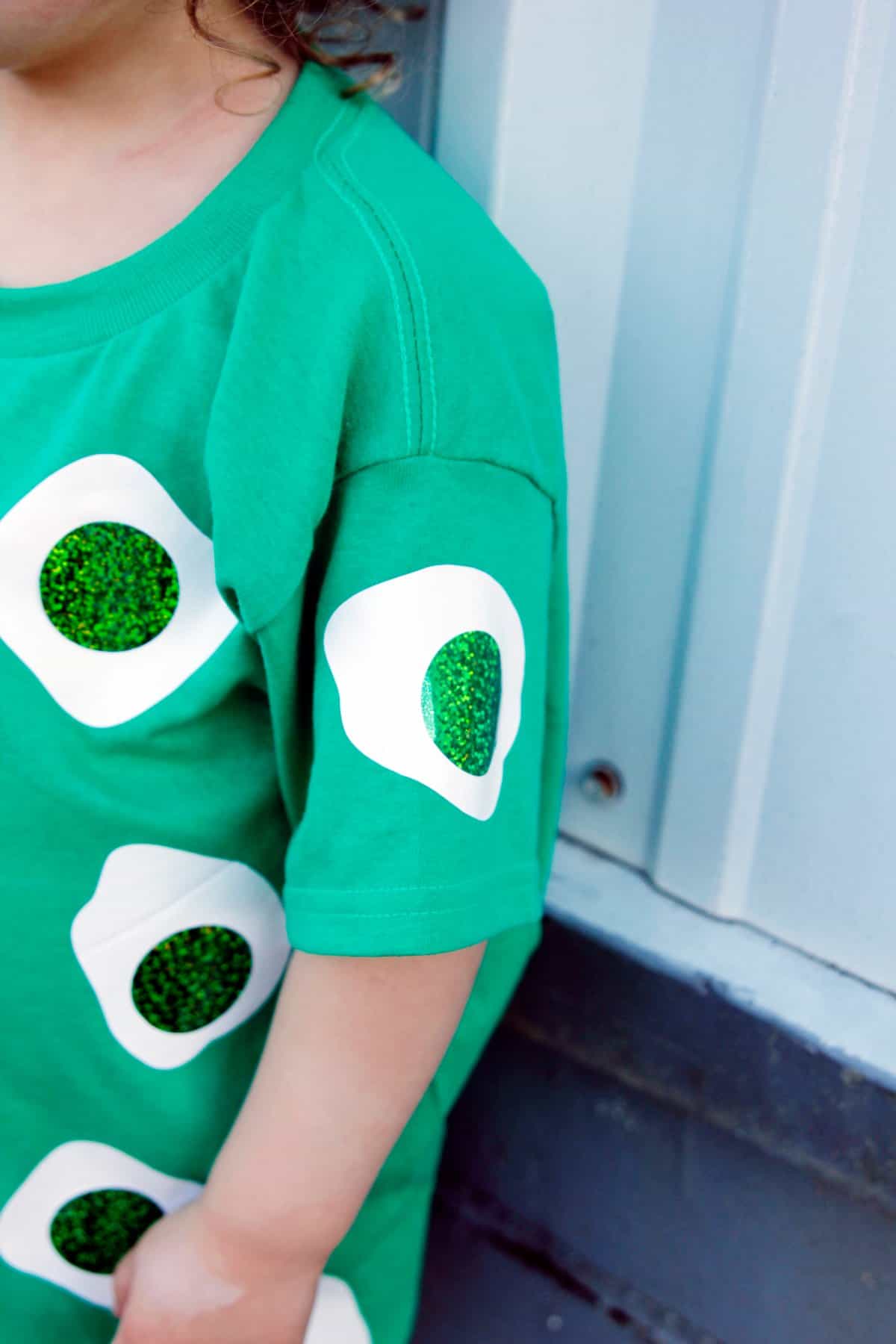 No Sew Felt Green Eggs Tee Materials
Basic green shirt
White felt
Green felt
Hot glue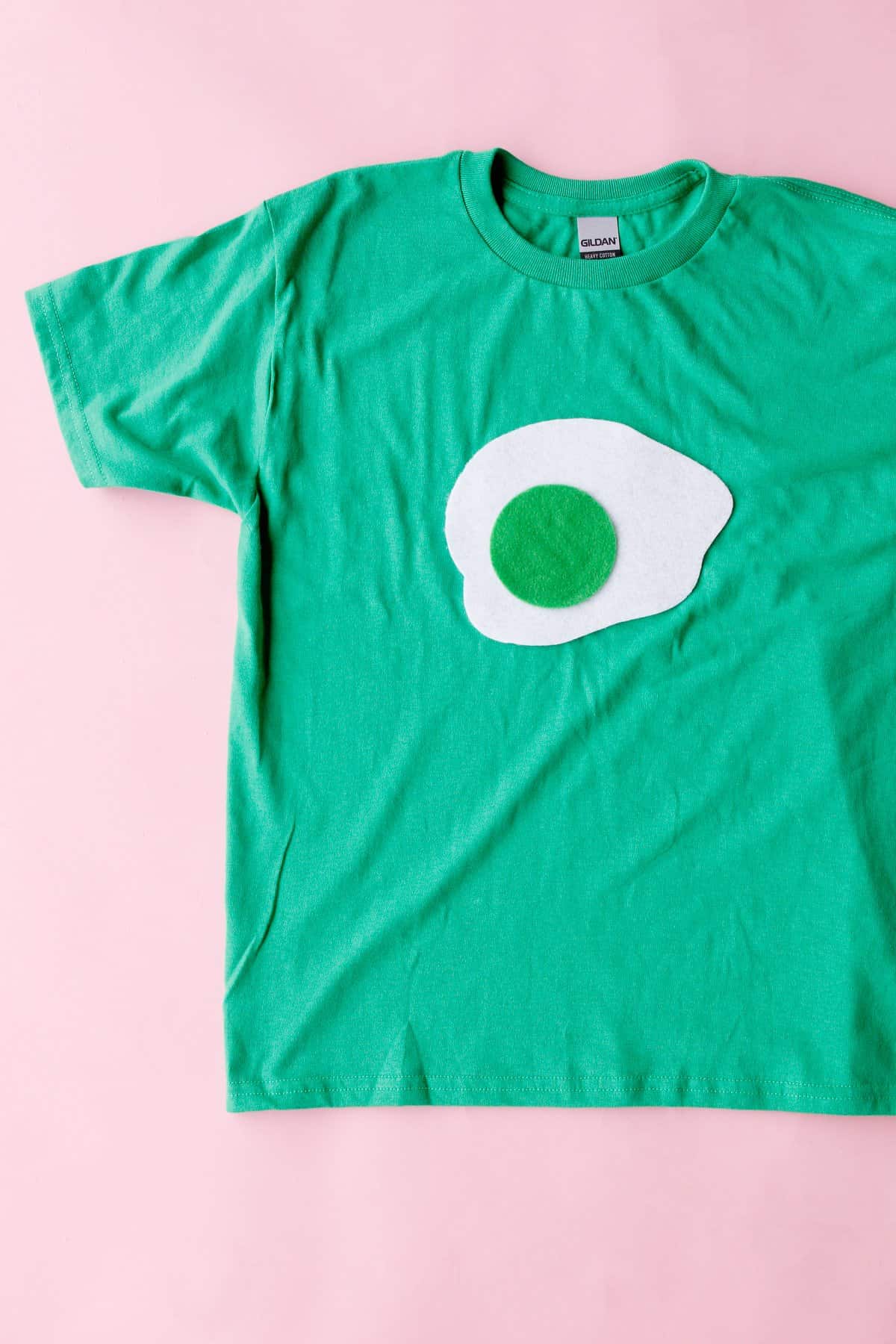 Cut out the egg white from felt. Adjust the egg whites to about 6-7″ wide for this shirt. Set your settings to Acrylic Felt and use the rotary cutter. If your felt is thick, set the fabric to Canvas instead – that will tell the machine to apply more pressure!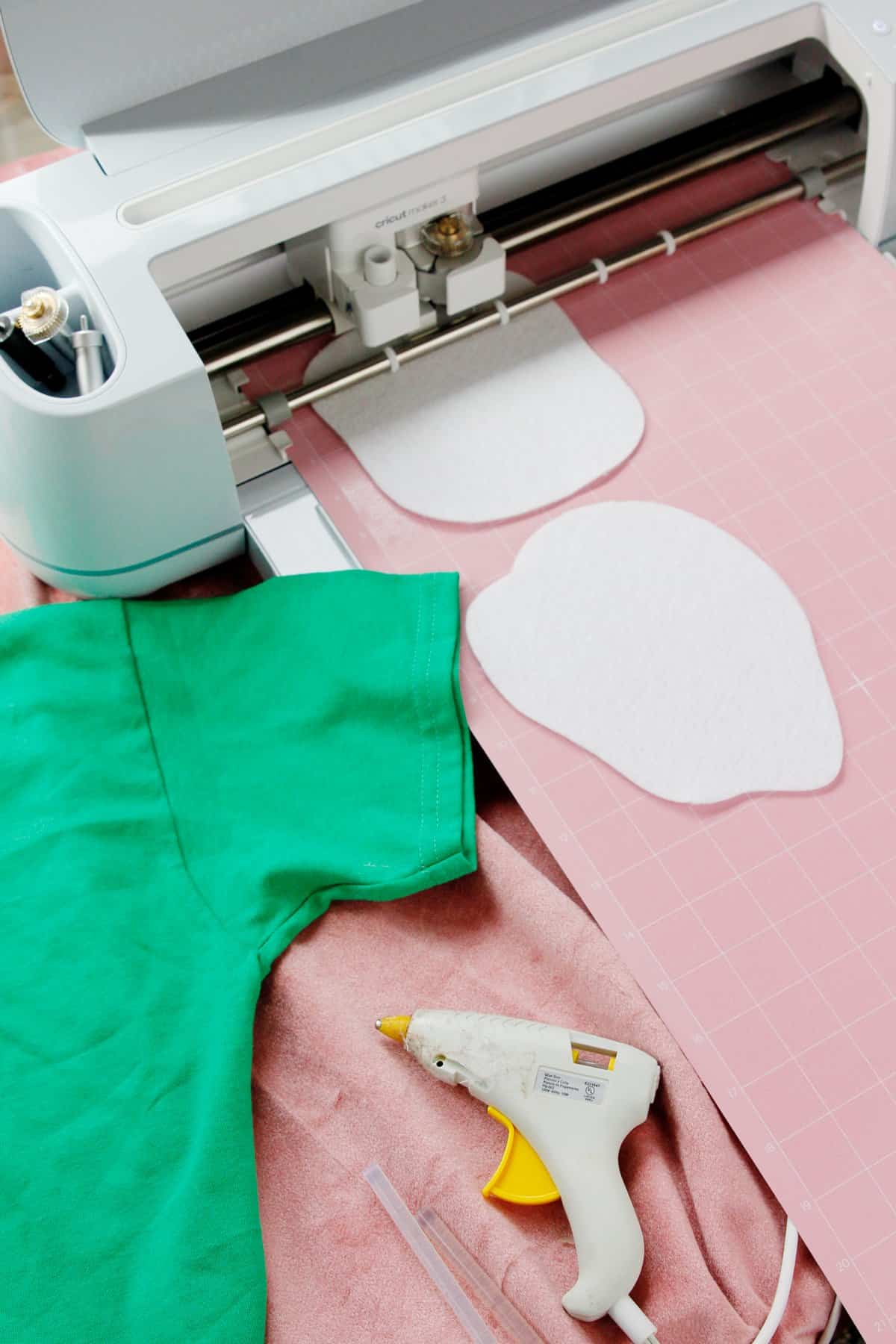 Use a hot glue gun to glue it on the shirt. Cut out the yolks and glue the green yolk on top.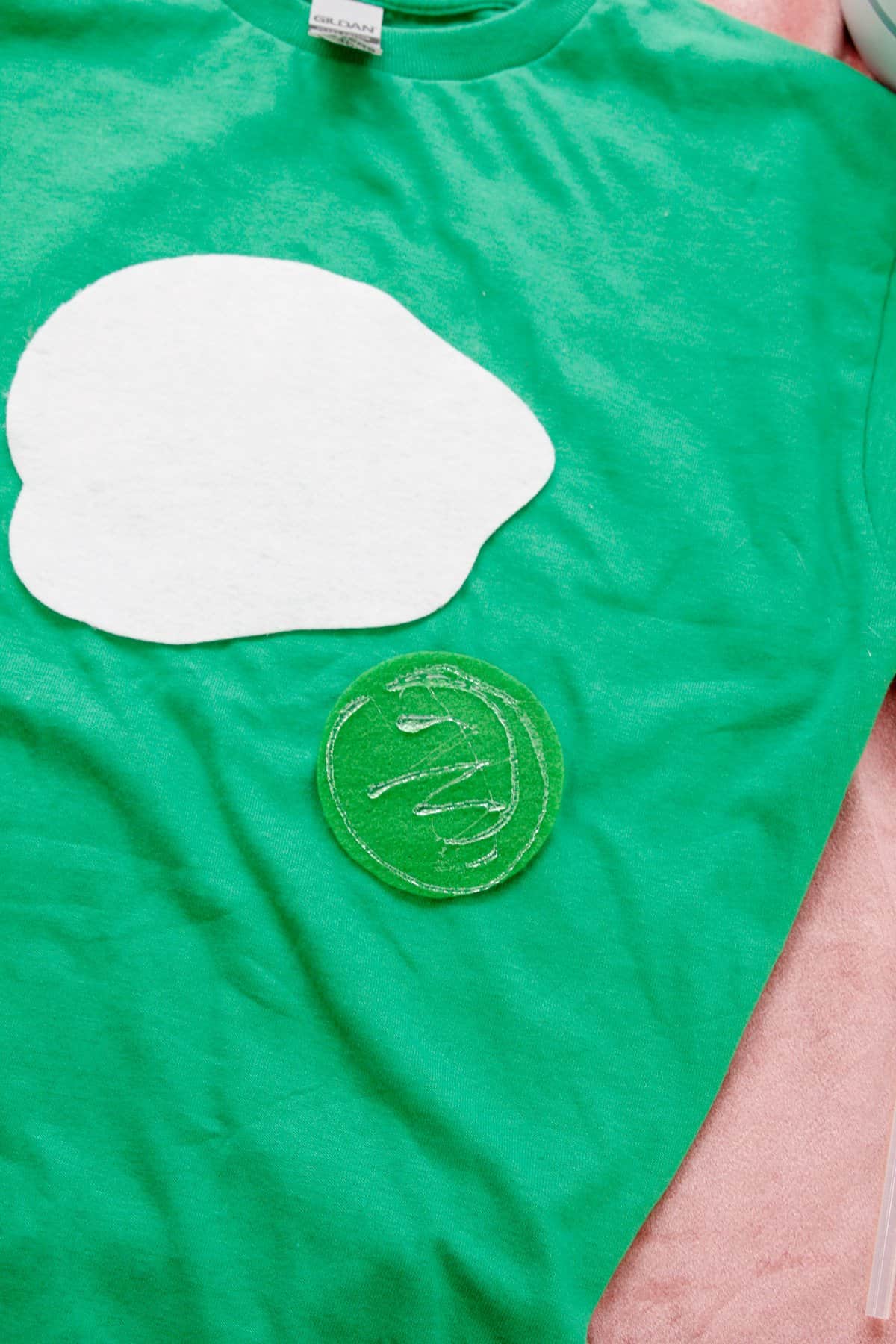 I love this simple shirt!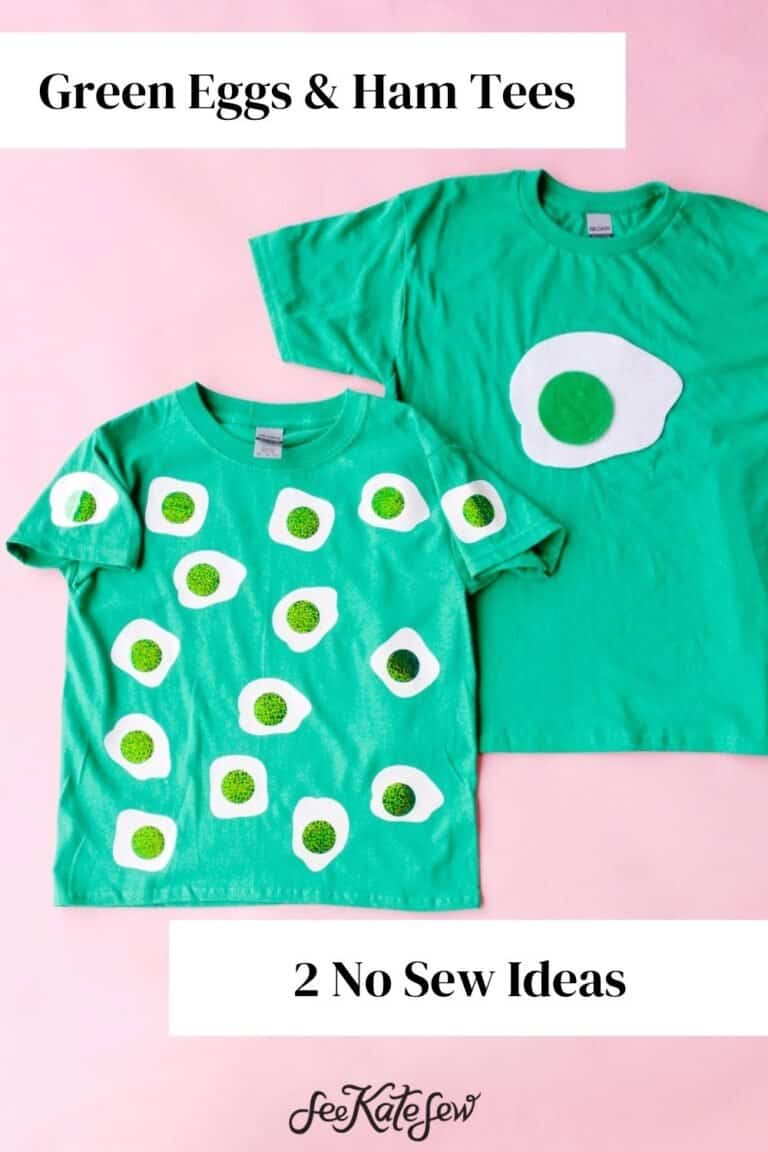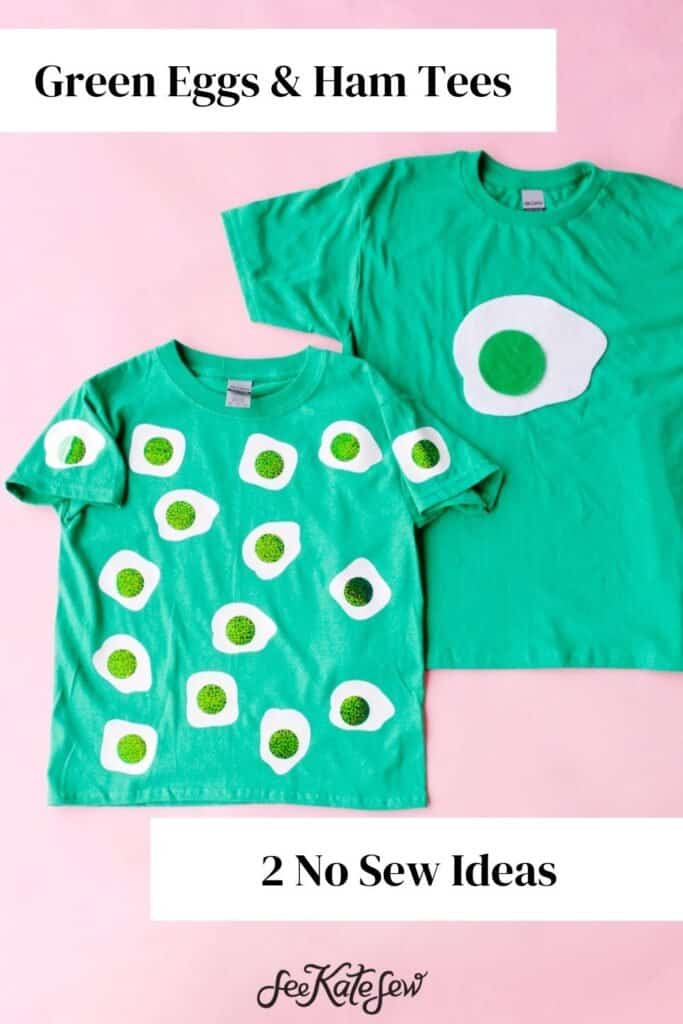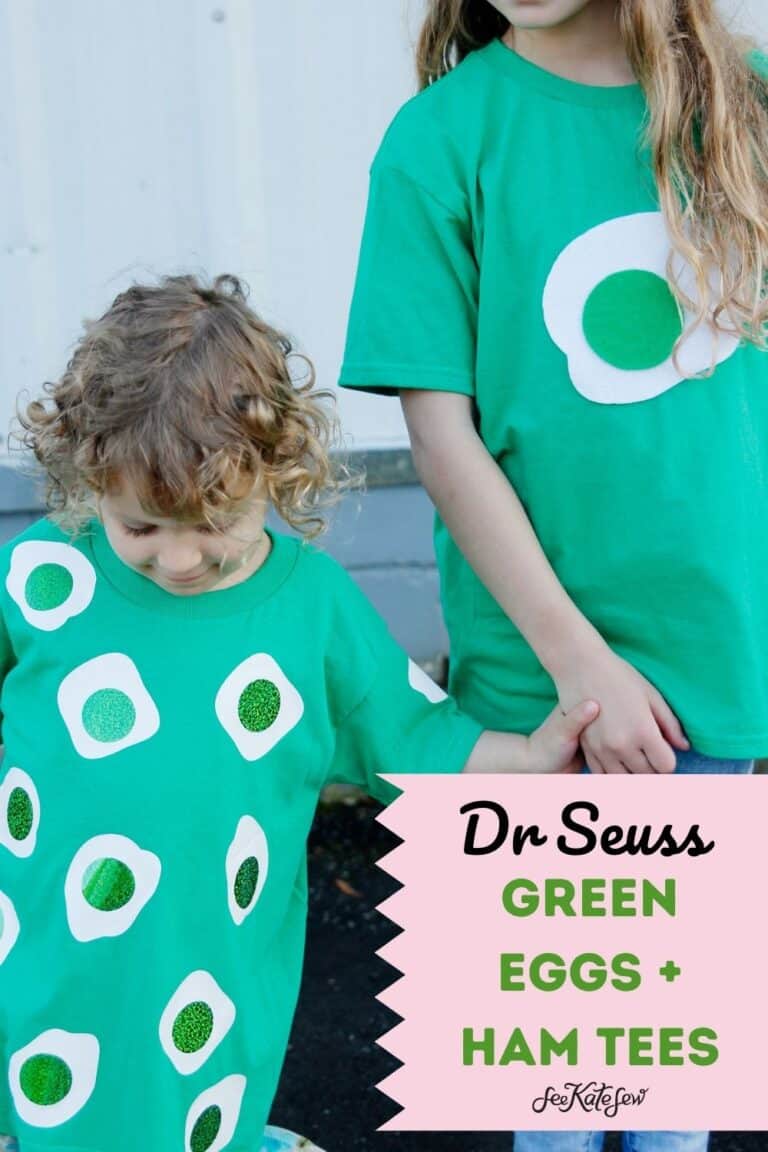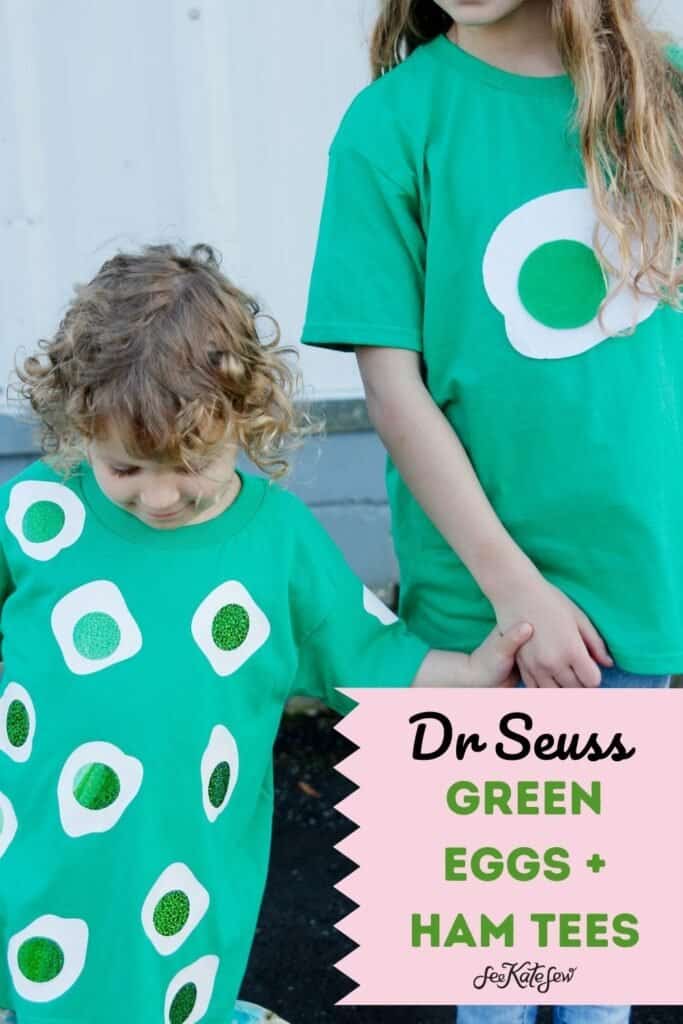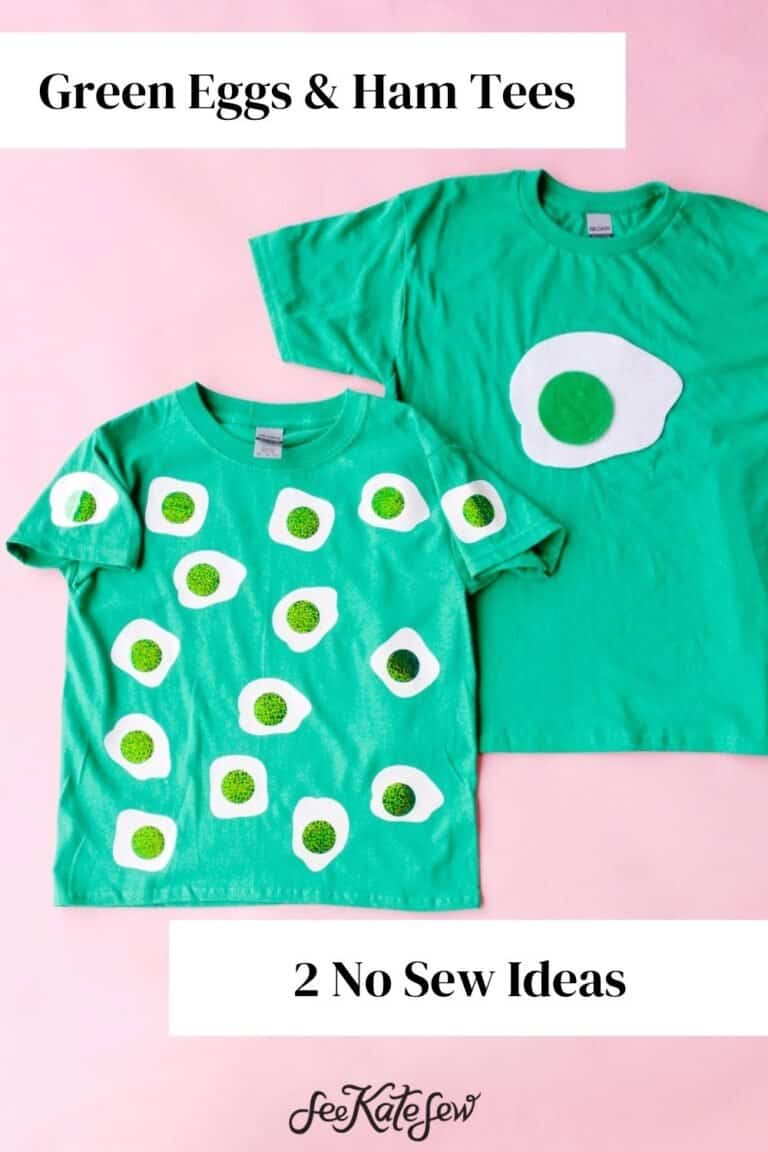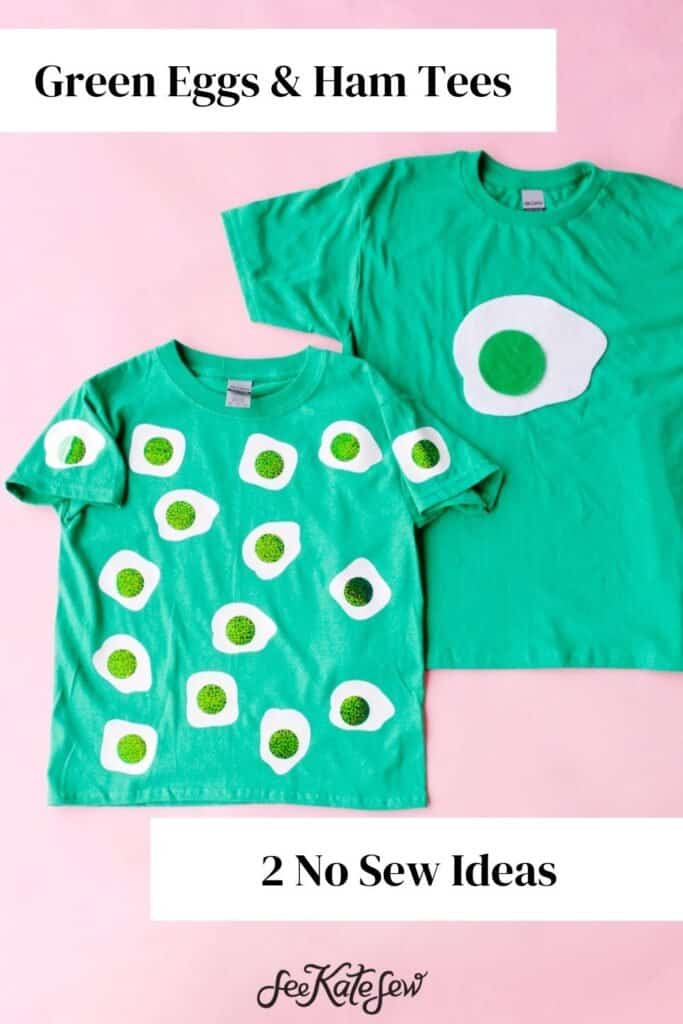 Make some matching leggings with the September Leggings Pattern.