This post is sponsored by Gugu Guru in partnership with Solly Baby! Check out the Gugu Guru Baby Registry that gives you product suggestions based on your lifestyle! Head over to the Gugu Guru blog to enter to win a Solly Baby wrap!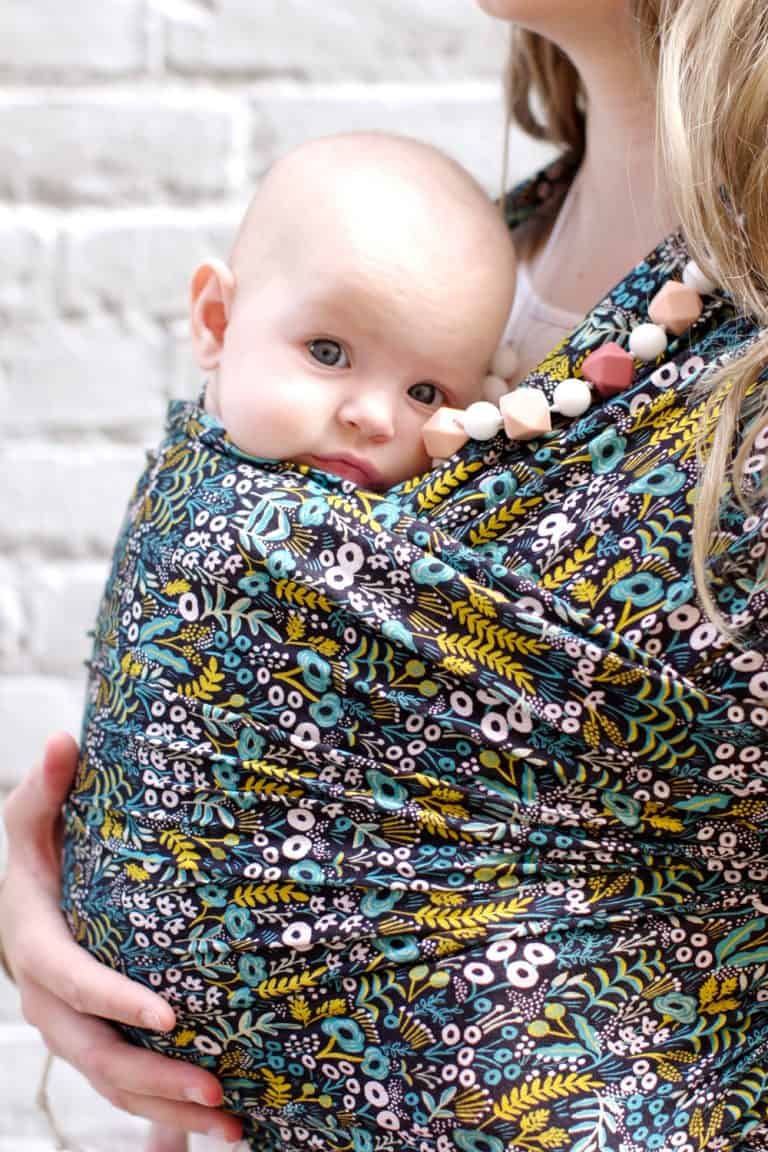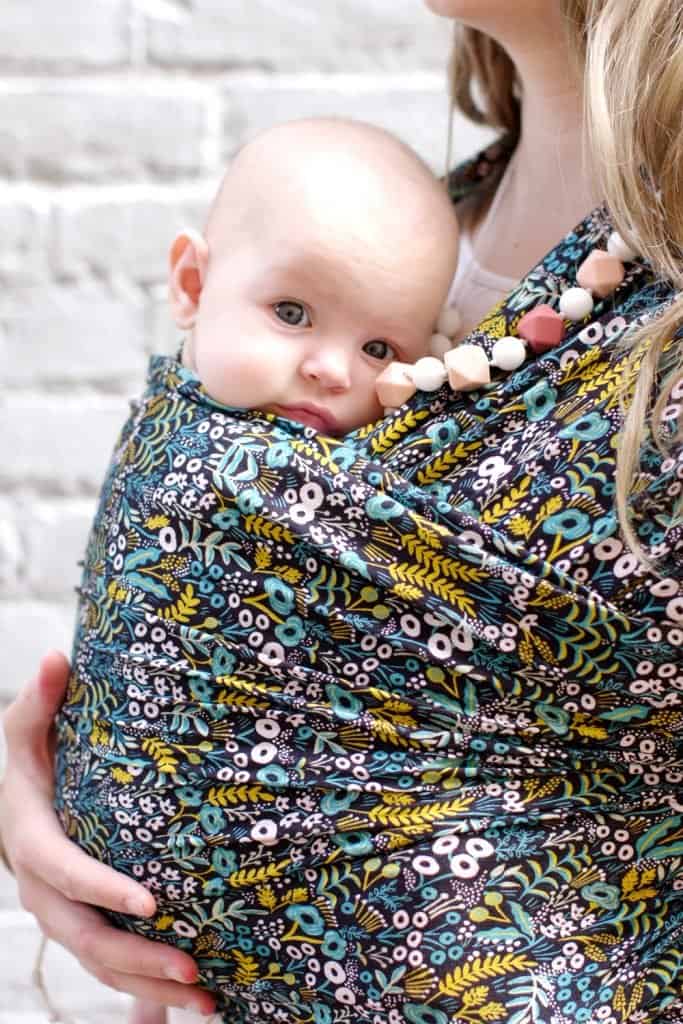 It's baby wearing month at Gugu Guru and today I'm showing off the Wrap by Solly Baby! This wrap is one of my favorite baby products. Baby wearing has been essential since baby #2 came around. I need my hands free and I don't mind the extra newborn bonding time, either! I love the Solly because the fabric is perfect (it's lenzing modal for you fabric lovers!) and it's so easy to wrap up.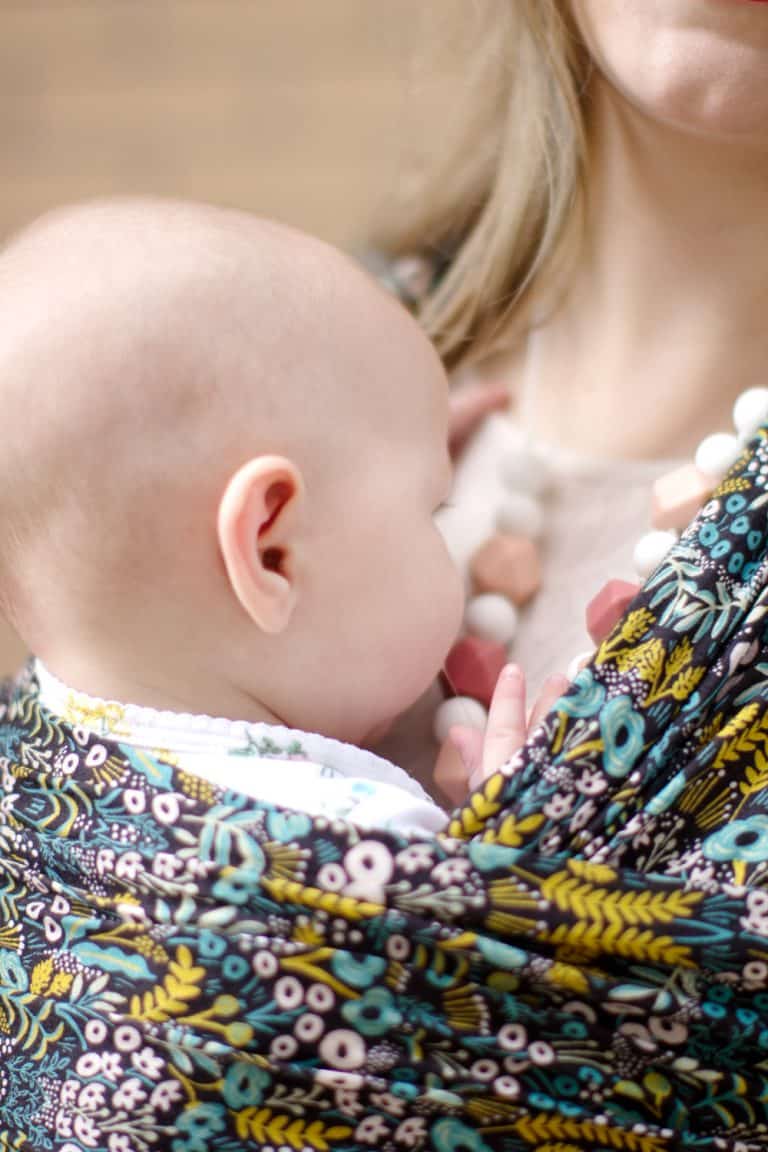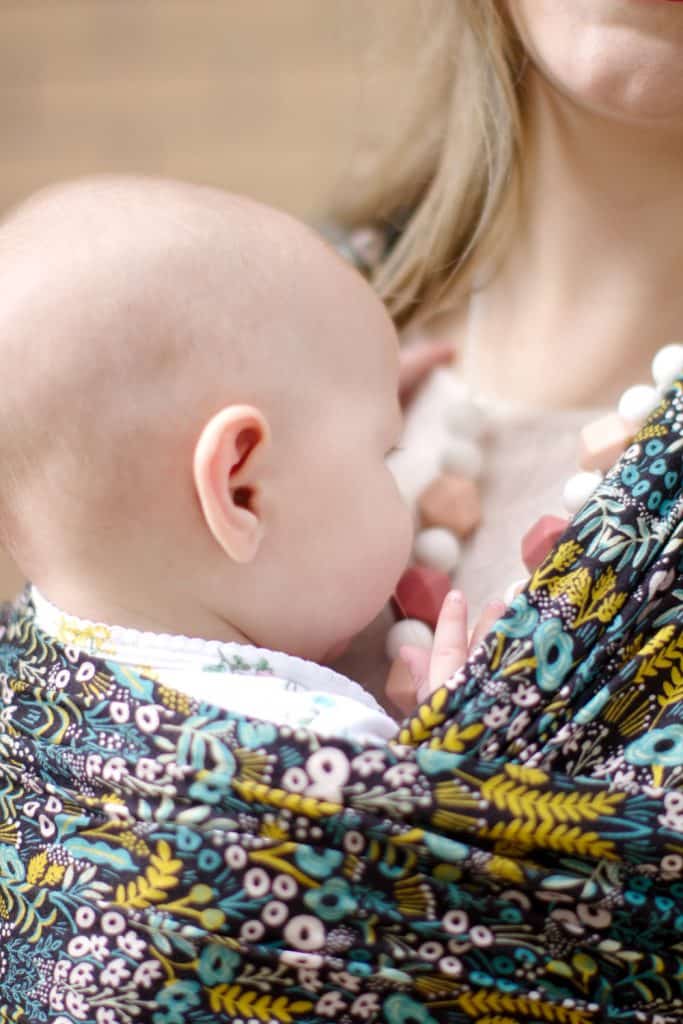 The wrap colors and fabrics are custom made which make these wraps unique and I think they are fun to plan an outfit around! This floral is from the new fall line, the print is by Rifle Paper Co! As soon as I saw the Rifle Paper Co x Solly Baby collaboration announced I was so excited!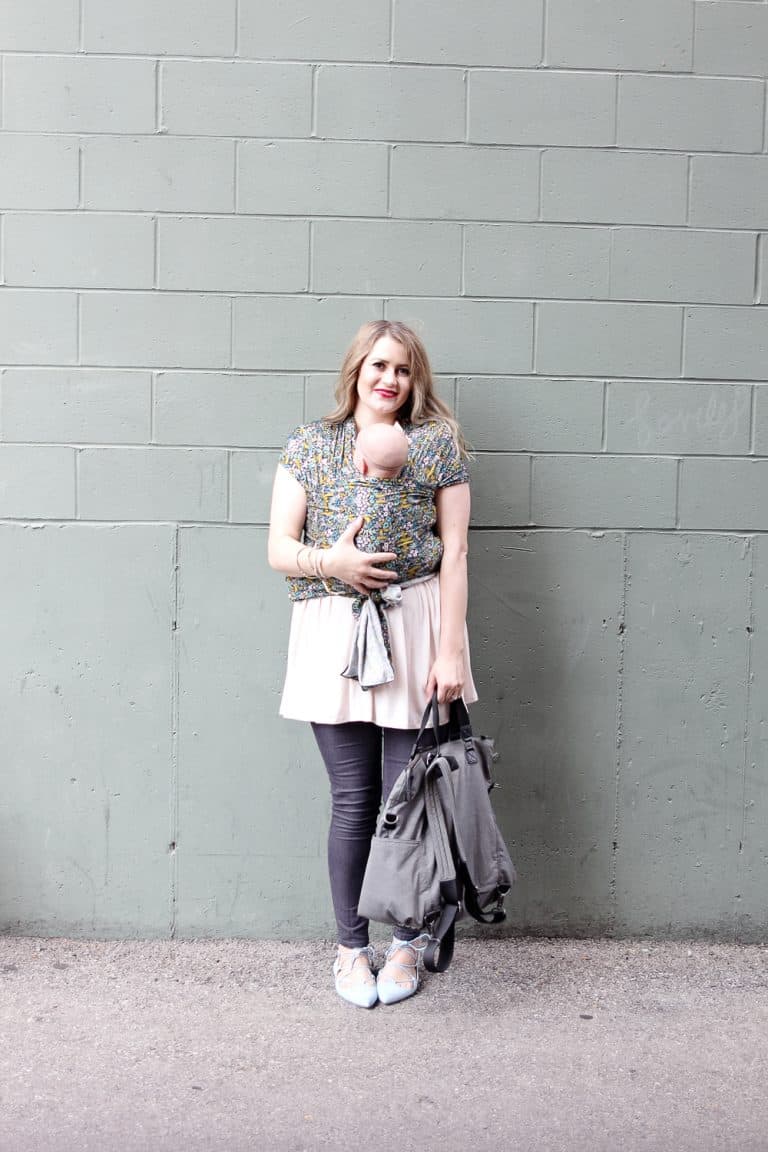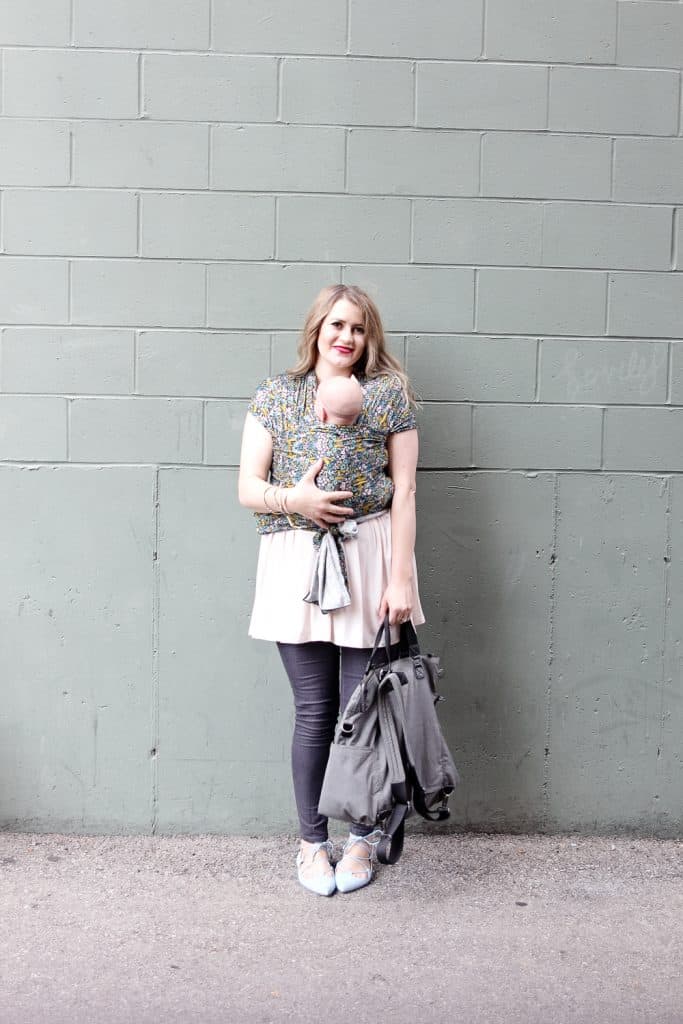 I have loved all of the Solly collaborations (I got this AJJ wrap for Christmas last year) but this one is my favorite by far. I'm also loving the new camel color! I want them all.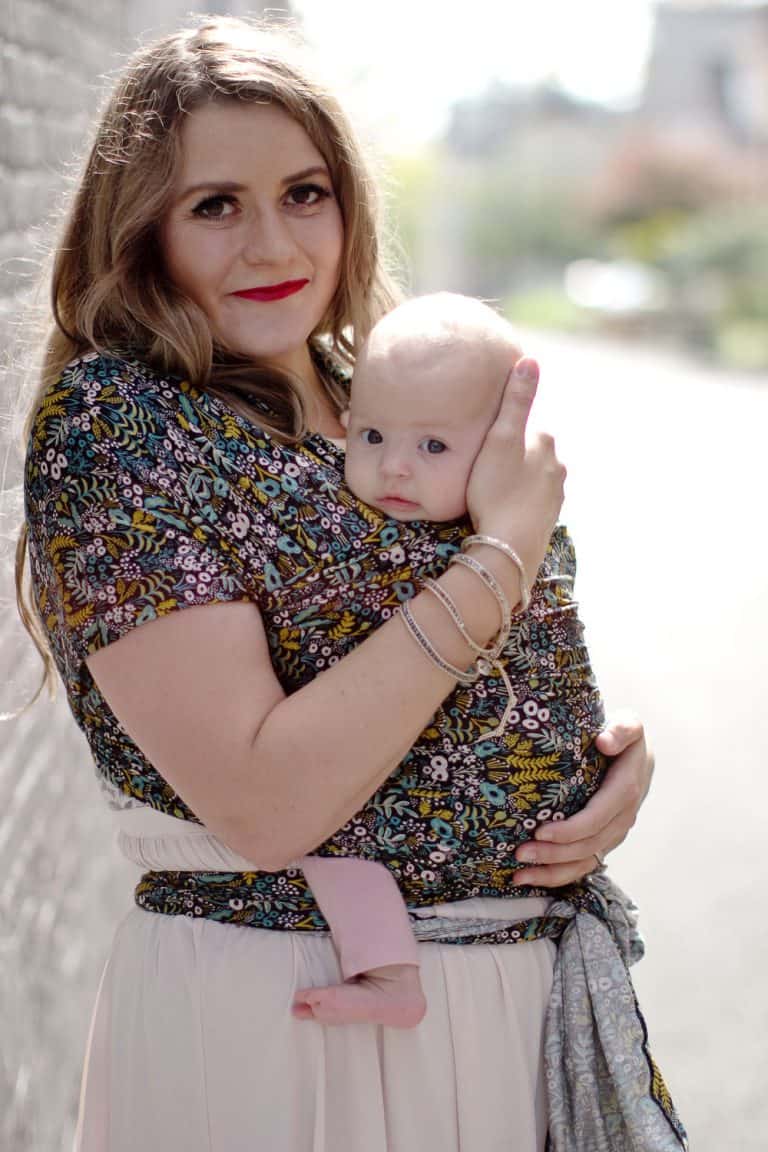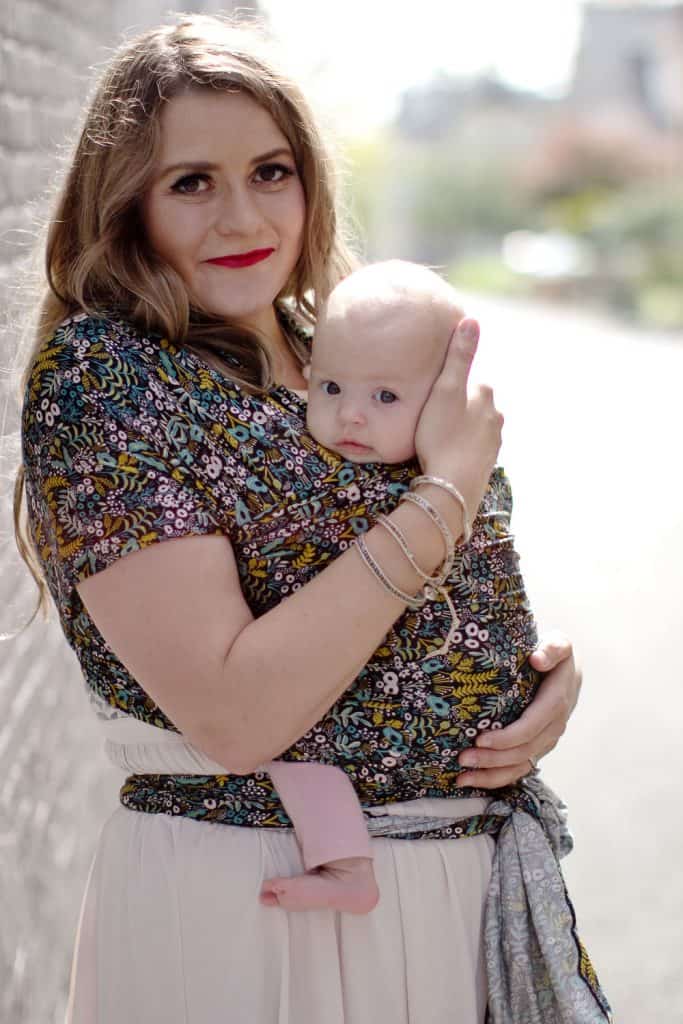 Mae is significantly smaller than my other two kids. She's the same length, just super skinny, so I'm excited to be able to wear her a little longer! Last week she had her first cold and this wrap was the perfect thing for that! Wrapping up a fussy baby so I can do dishes or read to my other kids while keeping her soothed, is the ideal way to divide my attention!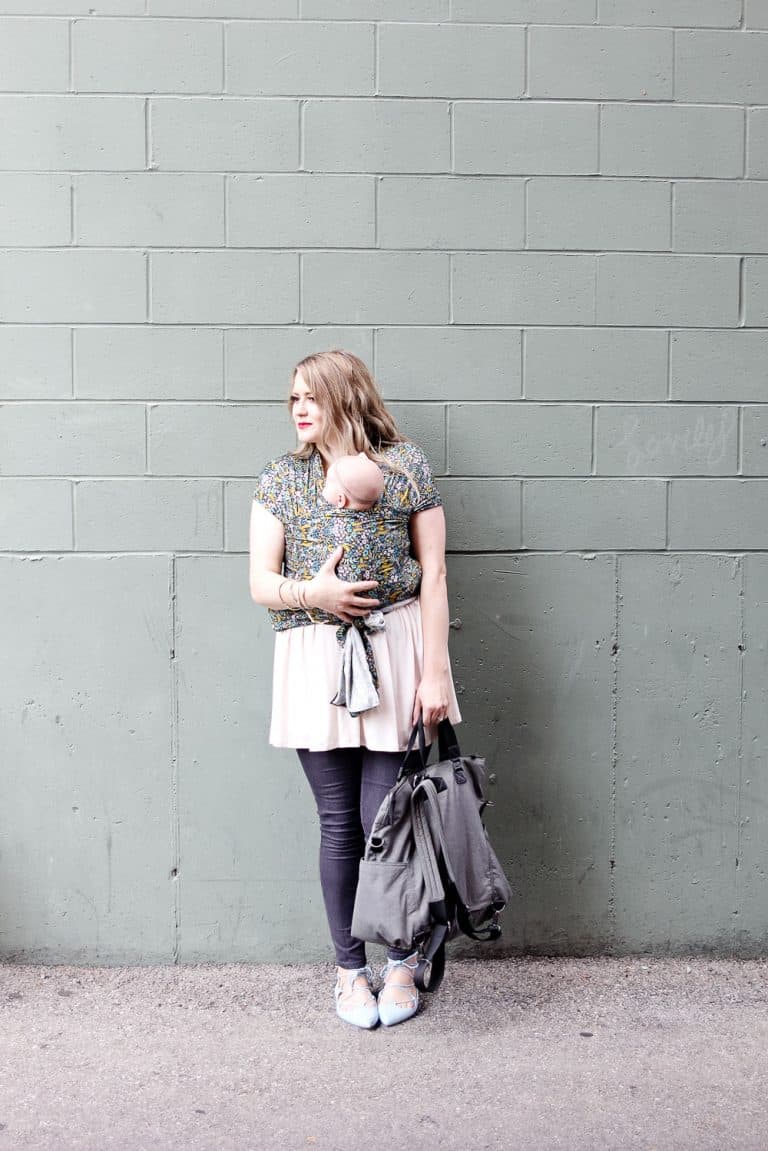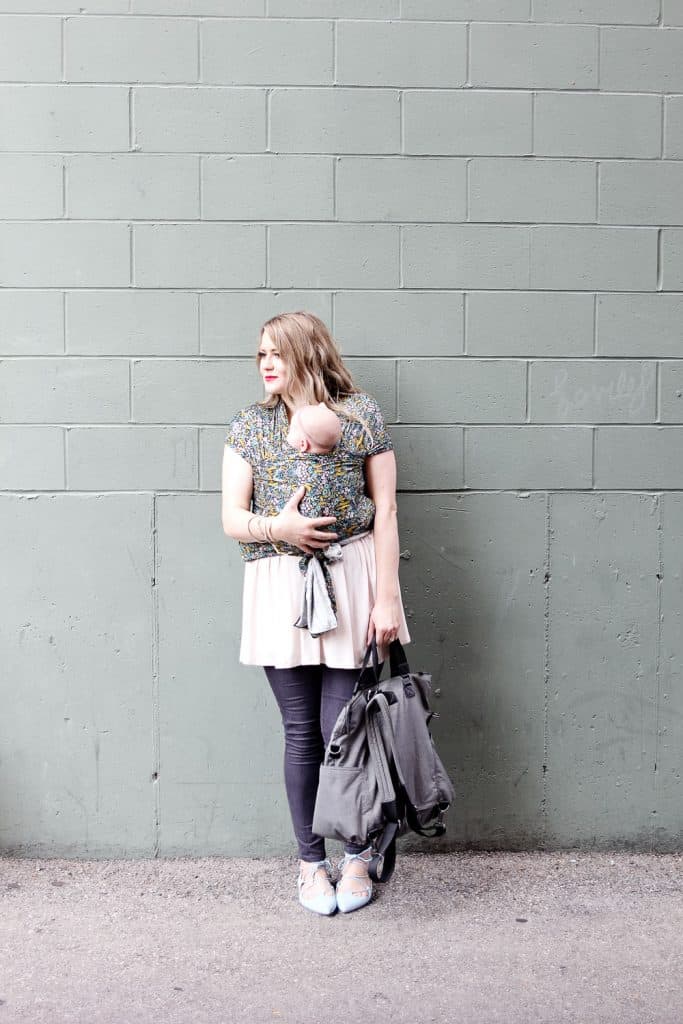 I made this silicone teething necklace for her (and me!). It's a cute accessory that doubles as a safe chewing toy.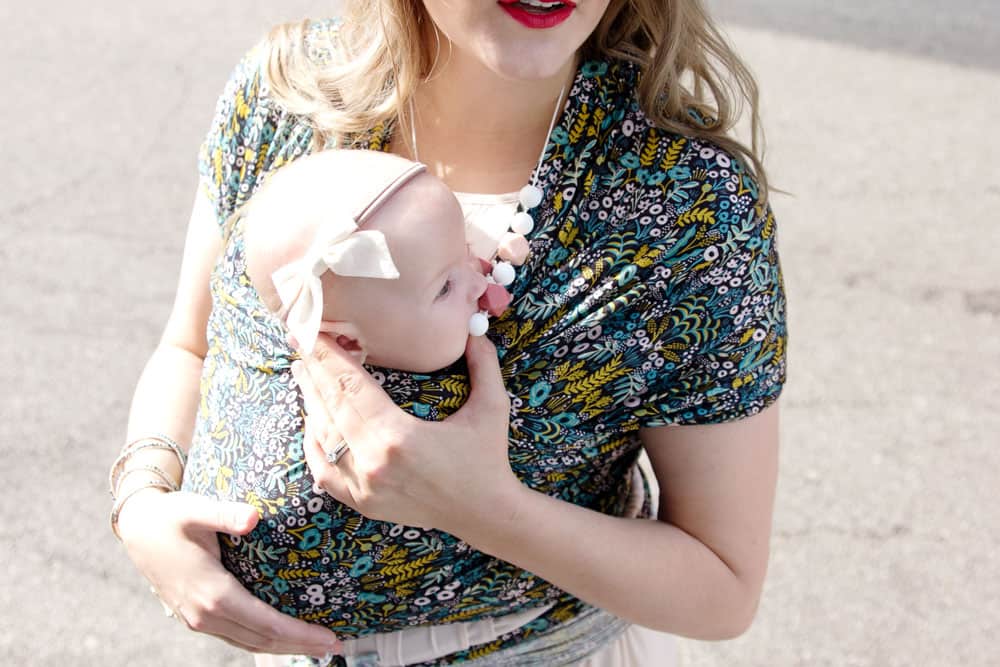 She loves it and it's great to keep her slobber off of my wrap! We're sharing the tutorial over at Gugu Guru today!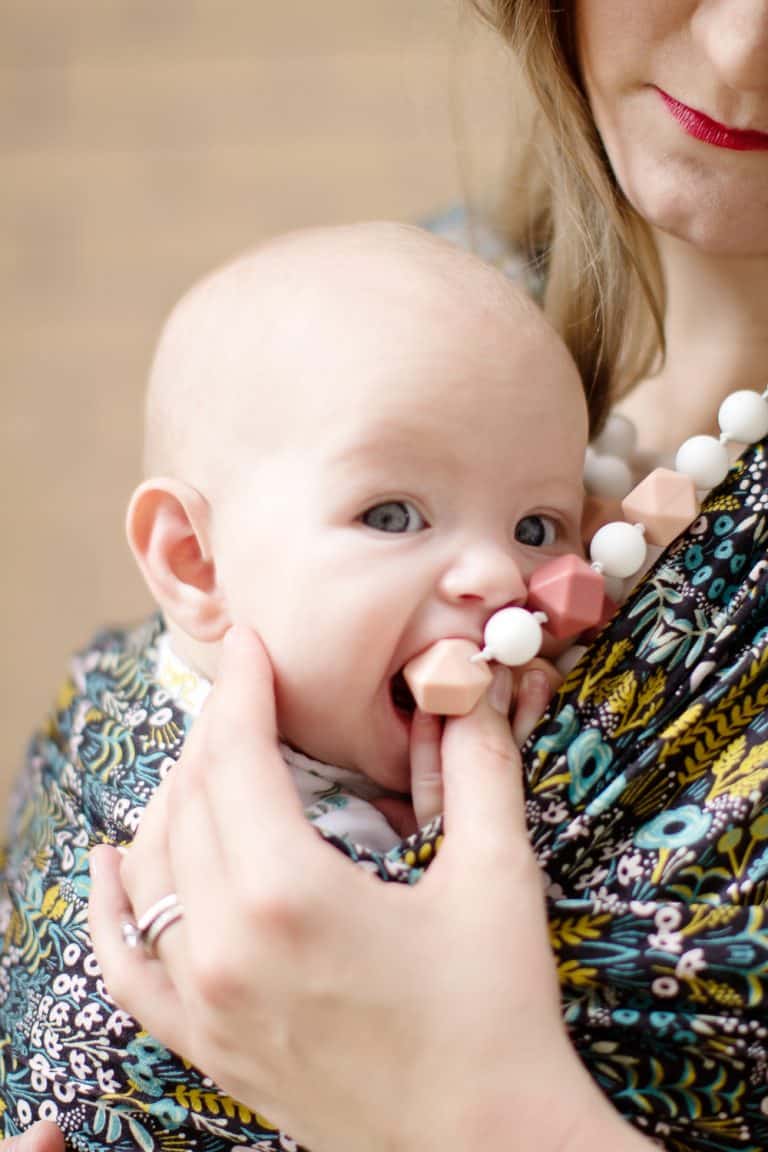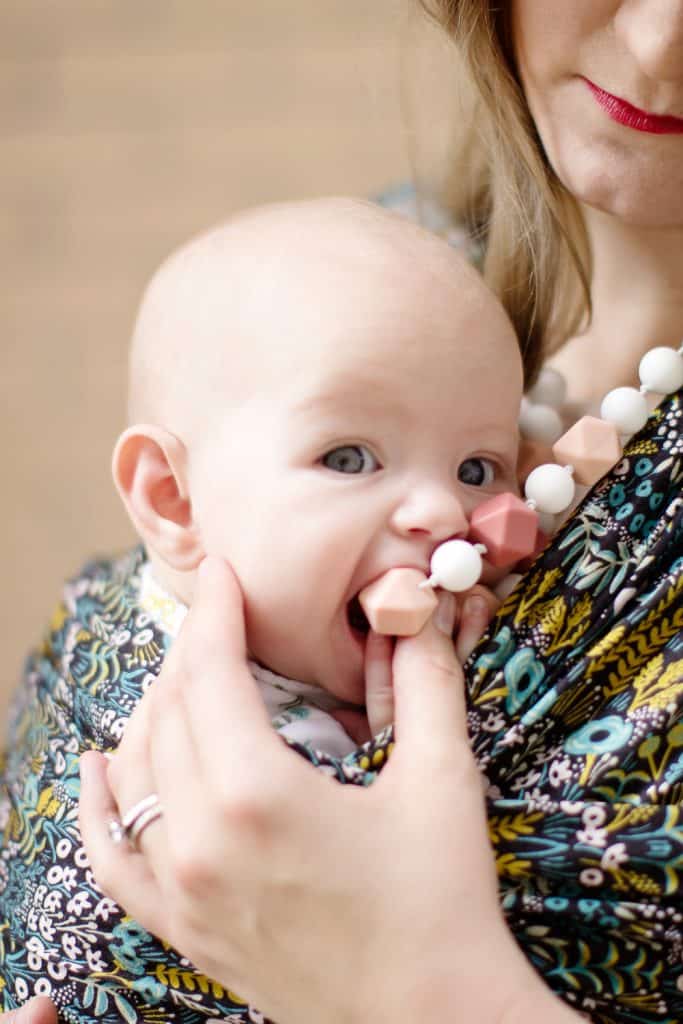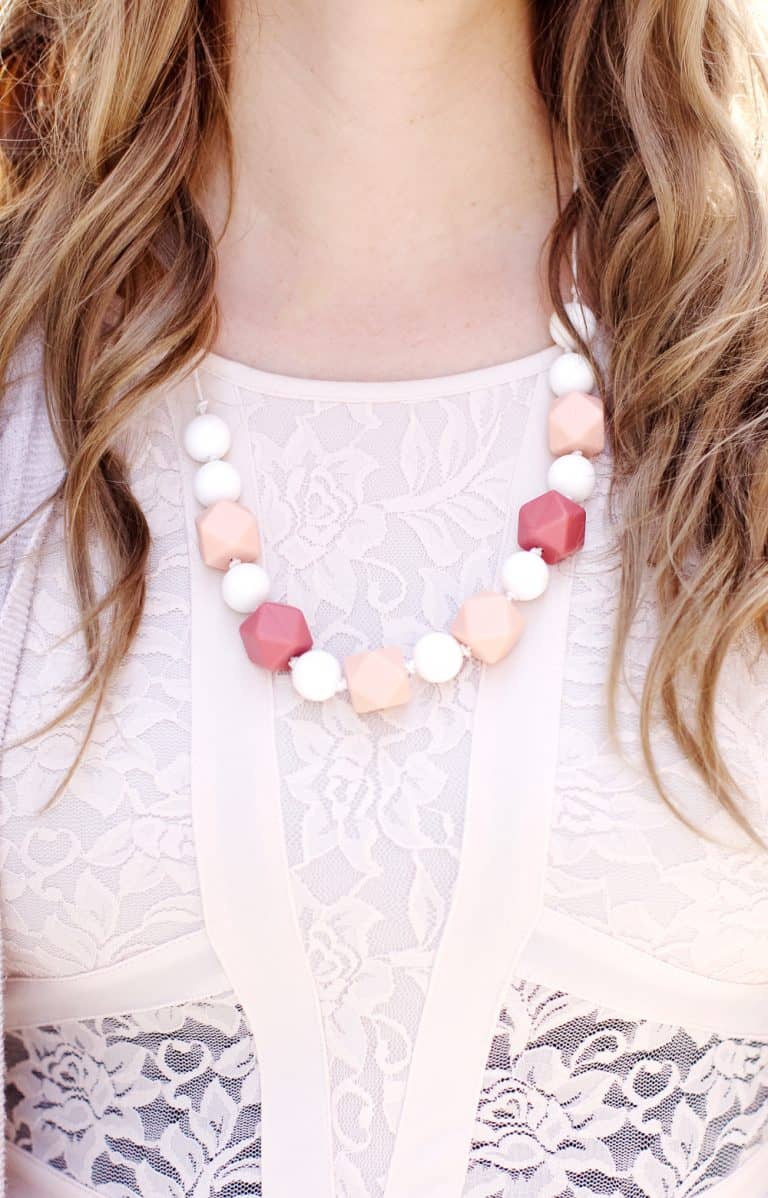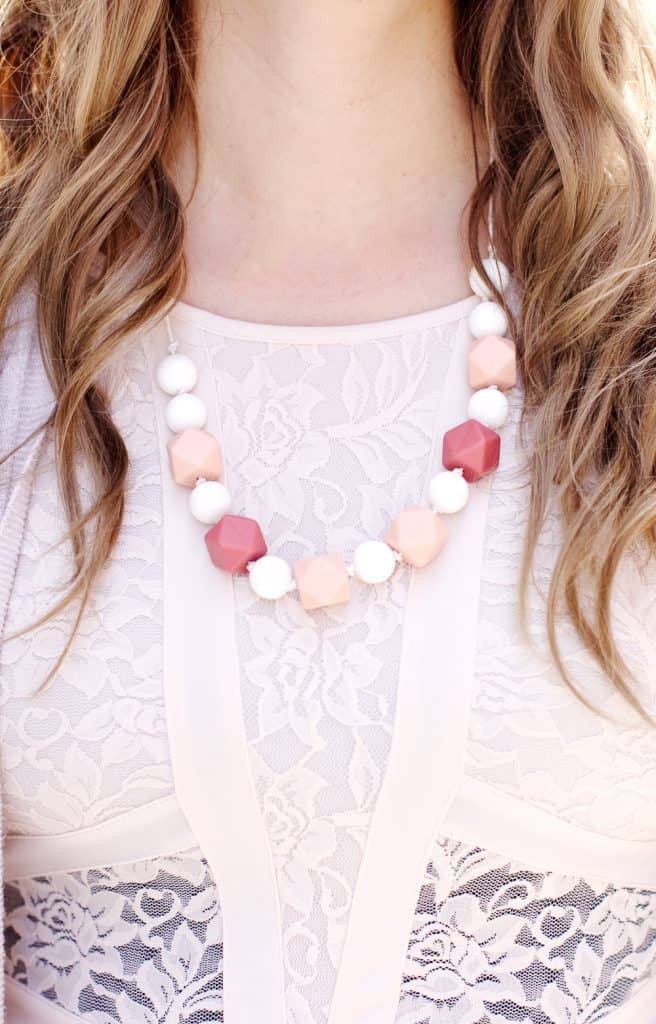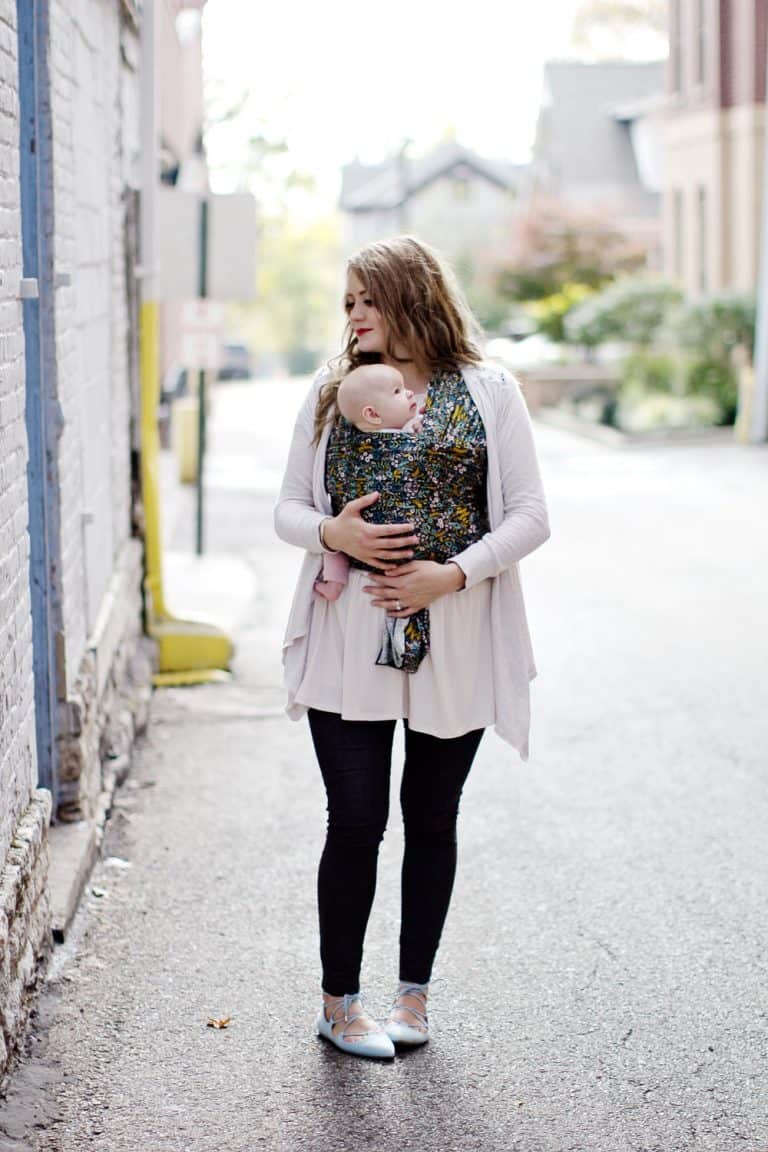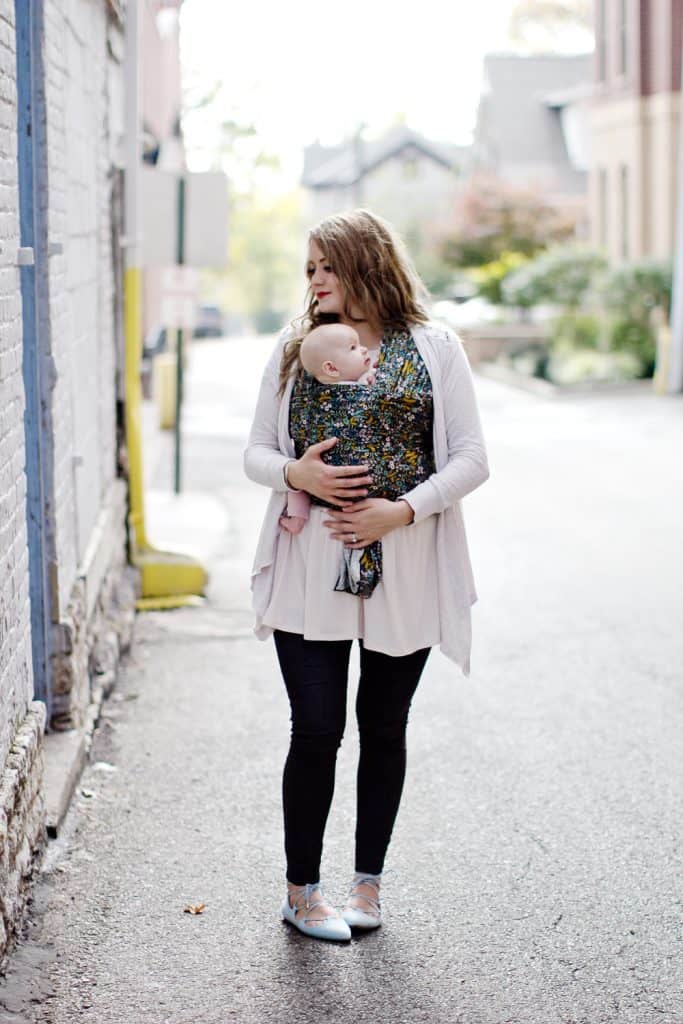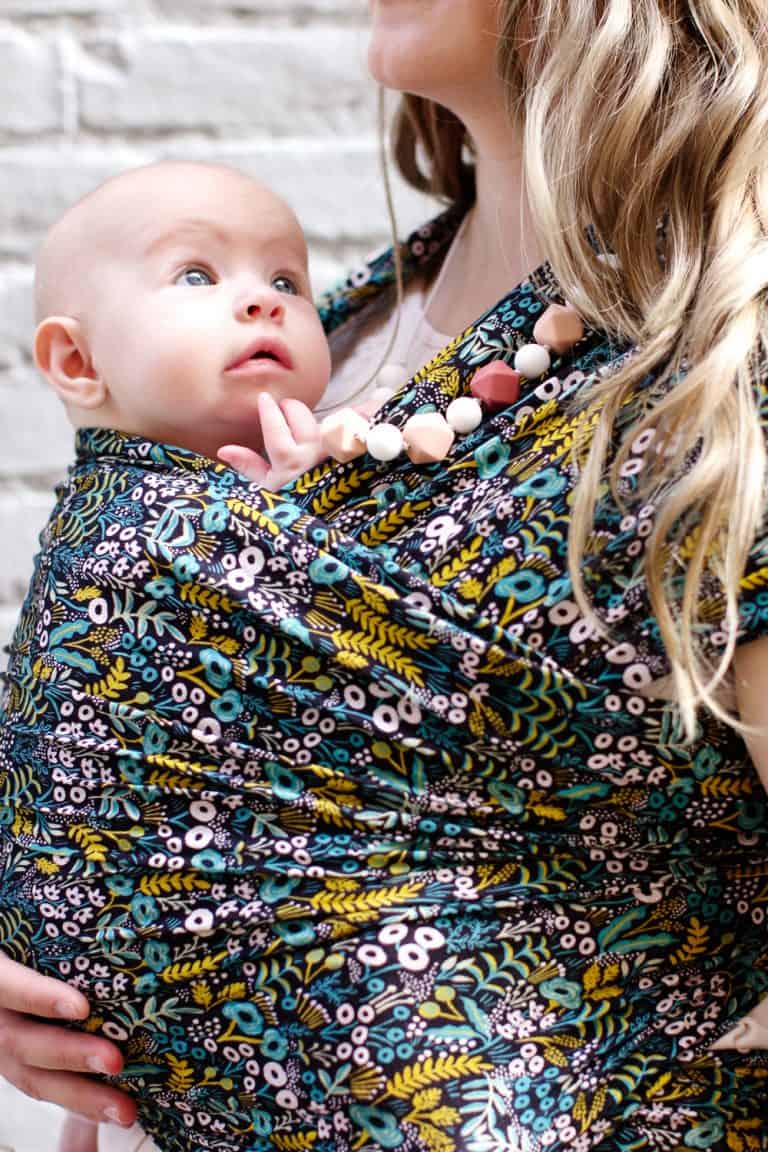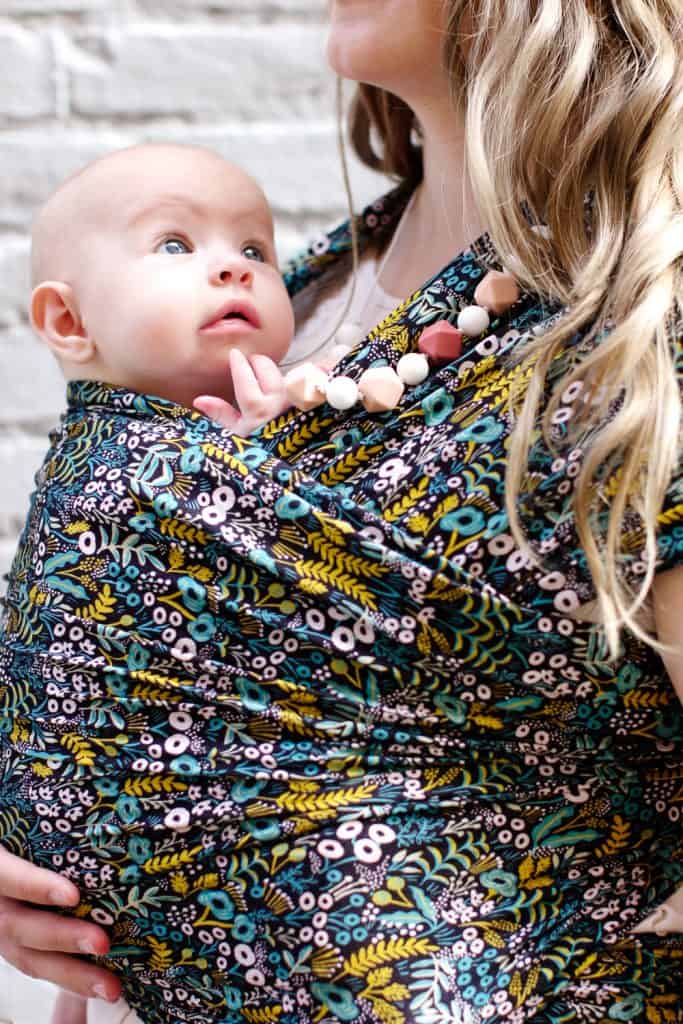 Head over to Gugu Guru to get the tutorial for this simple teething necklace AND enter to win a Solly Baby Wrap!