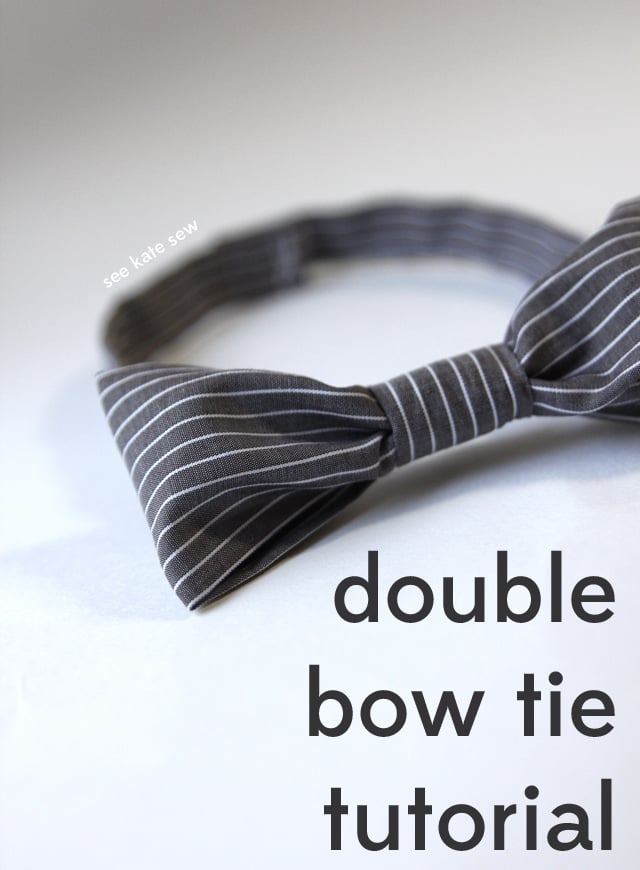 There are tons of ways to make little boy ties, and here is another! This method gives you a bow tie with a little dimension because the bow piece is made by folding over a longer piece of fabric. I used shirting weight cotton for this tutorial, but you can really use any lightweight material.

Materials:
-scrap fabric
-velcro
First cut out three pieces, a neckband piece, a bowtie piece and a middle piece.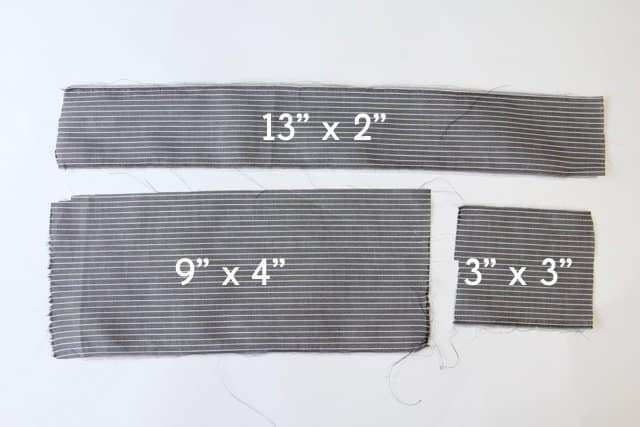 Make the neckband: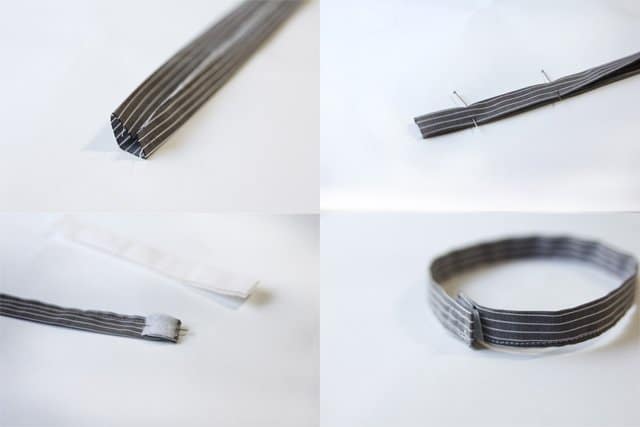 1. Press in the edges of the 13″ by 2″ piece so they meet in the center.
2. Then, press it in half again and pin. Sew it up along the edge.
3. Sew velcro onto both ends.
4. Done.
Assemble the bow tie: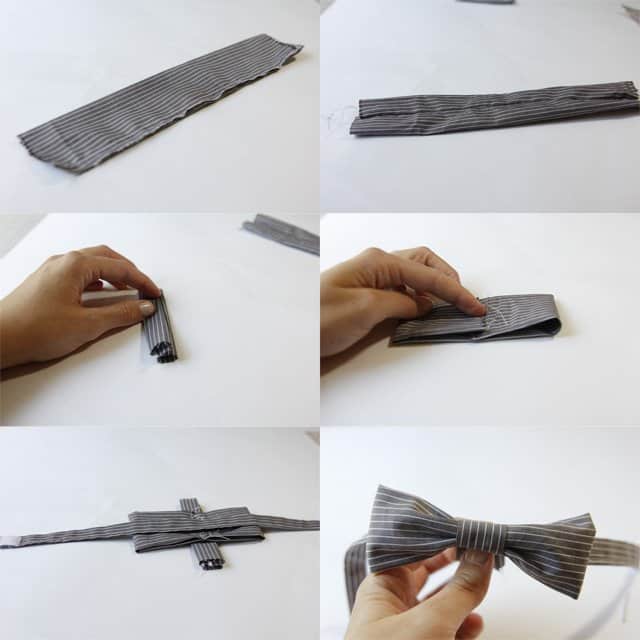 1. Sew the long edge of the bow tie strip
2. Turn and press.
3. Fold the center piece the same way you folded the neckband.
4. Fold the bow tie piece's edges in so they meet in the center. Stitch in place.
5. Stack the middle piece, bow tie piece and neckband pieces in that order.
6. Wrap the middle piece around the bow tie and neckband. Sew the middle piece together on the back.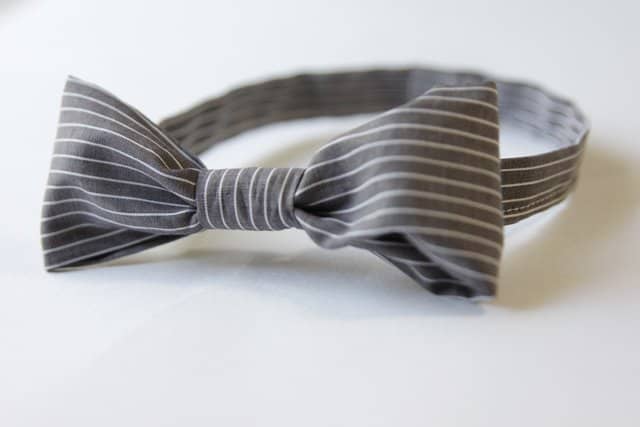 Done!