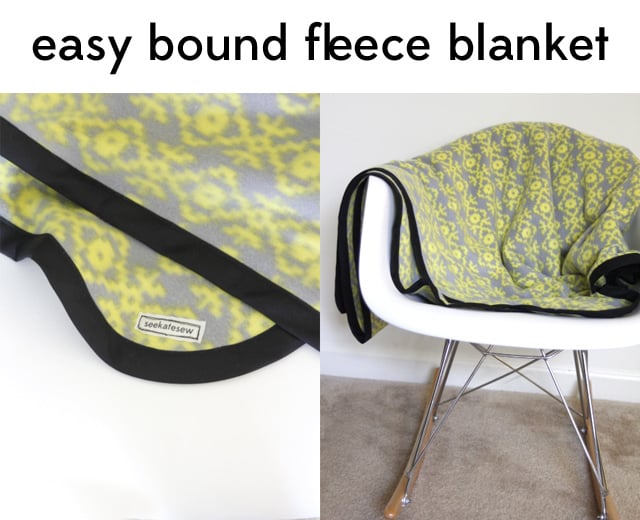 I don't know what has gotten into me, I normally HATE fleece. But this year something changed! Maybe it was this plaid fleece I saw at Hobby Lobby: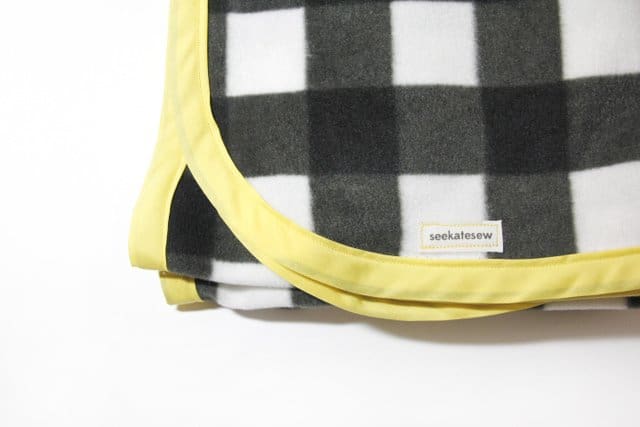 Buffalo plaid gets me every time. I snatched it up to make a new blanket for Cohen's bed this winter. He's still using tiny baby blankets and his little legs are stretching out the ends of them. It's cute seeing his little toes poke out, but it's time. Plus winter is coming and a fleecy blanket will be just right!

I bound the edges of this blanket to give it a little punch! I have never been a fan of those fleece blanket crafts, the ones where you cut and tie. Total sewing copout! It had to touch the sewing machine for me to call it handmade. I think those tie blankets may have tainted my opinion of fleece, but I'm totally loving it this year.

I showed you how to use the binding foot yesterday. It made this project take all of 15 minutes.

Materials:(for toddler size blanket)
*1 1/4 yard plaid fleece
*2 packs of double fold bias tape quilt binding 7/8″
OR 6 yards of handmade binding
*a mixing bowl or plate, for rounding the corners
*binding foot


First lay out your piece of fleece and trim off the selvedge edges (the ones with the holes on them are the selvedge edges, one is probably really curled up.). Trim it up so the edges are nice and straight. Then put your plate or bowl on the corner and trim the edges in a curve.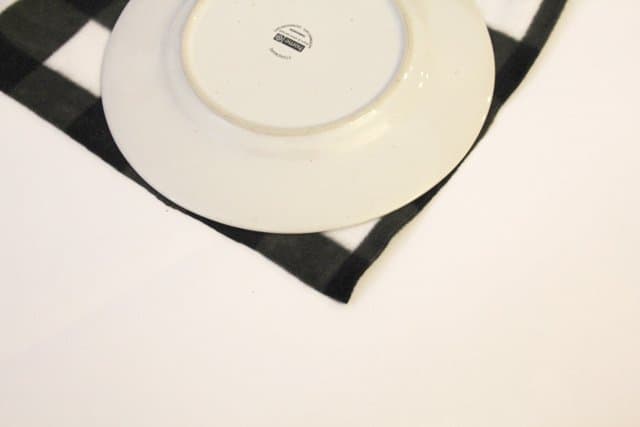 Next, sew the two lengths of binding together. Load up your binding foot with the binding and sandwich the fabric in between. For a full tutorial of using the binding foot, click here.

Sew all the way around. Fold under the end of the binding and finish it off!

Add a little label if you want, and you're done! I told you, easy!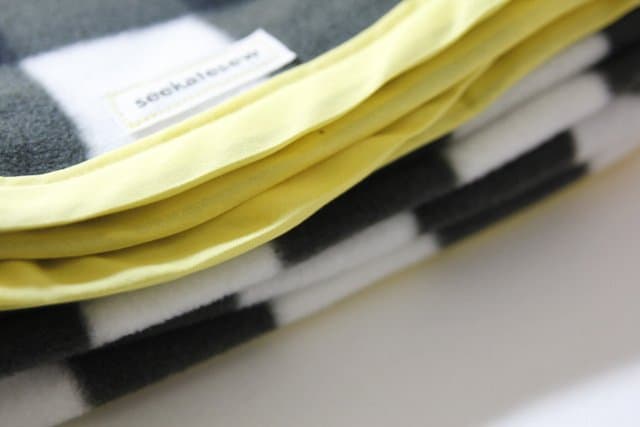 Now you have a custom fleece blanket to keep little toes warm all winter!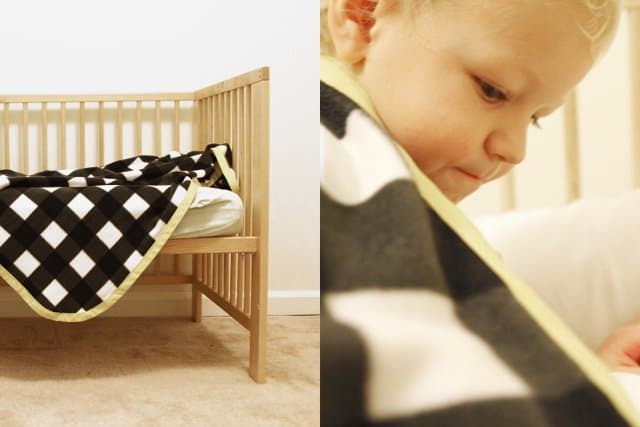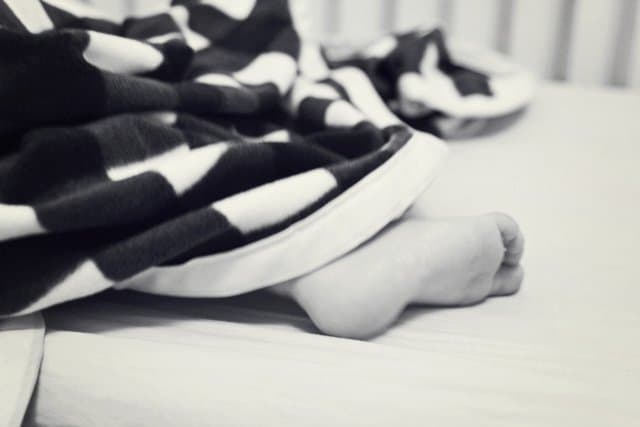 Cohen loves this blanket. I told him I made it just for him and he's been dragging it everywhere since. It's so cute and really fulfilling!
My husband
got jealous and requested that I make him one for the couch. Hah! You got it. I found this neat print at Joann and got two yards(50% off sale!) and three packs of binding for a couch size.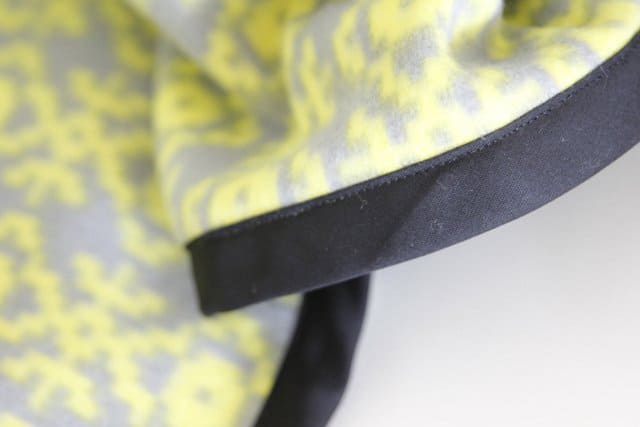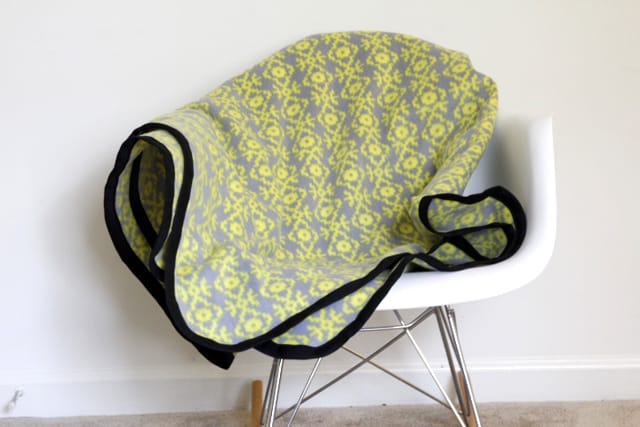 They definitely don't look like traditional fleece blankets and I totally love these!
How do you feel about fleece?