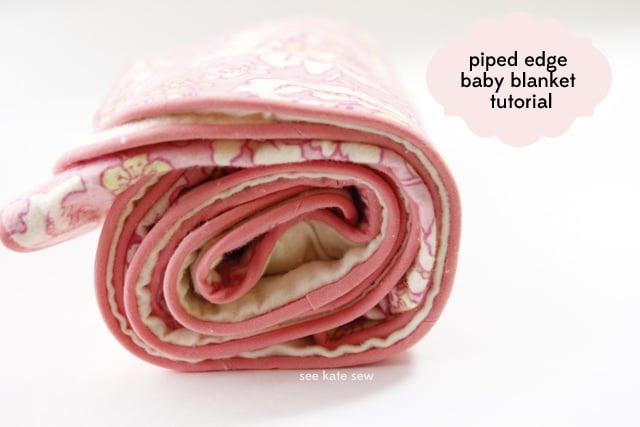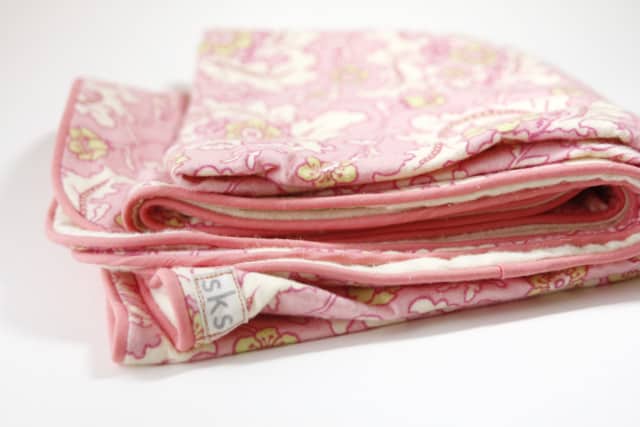 When I was in my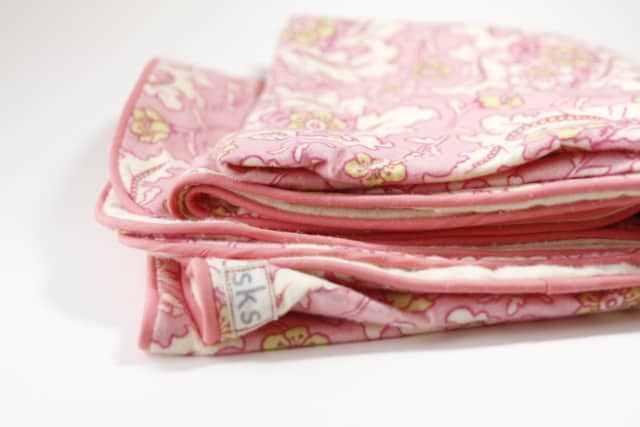 Materials:
*1 1/4 yard flannel print (44-45″)
*1 1/4 yard flannel solid
*piping, 5+ yards
*2 yards wonderunder 
*welting foot
, optional (but seriously amazing)

First, cut your fabrics into squares. You'll just need to trim down a few inches (or just order 44″ at the fabric store, if they let you). So my squares are 44/45″ by 44/45″. Then find a bowl and round the corners. (This is our nicest bowl, isn't it pretty?? We got it in a set of 4 but inevitably we only have 3 now.)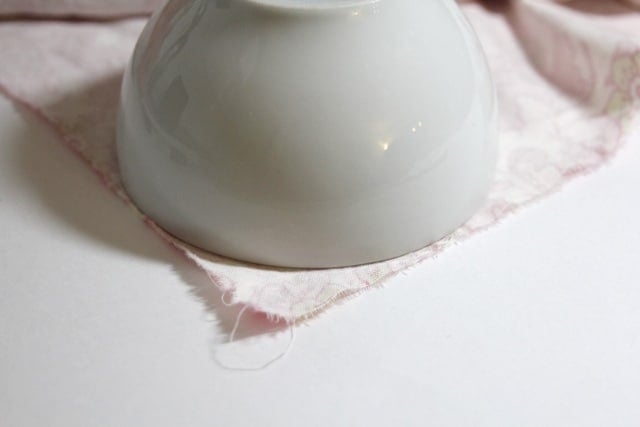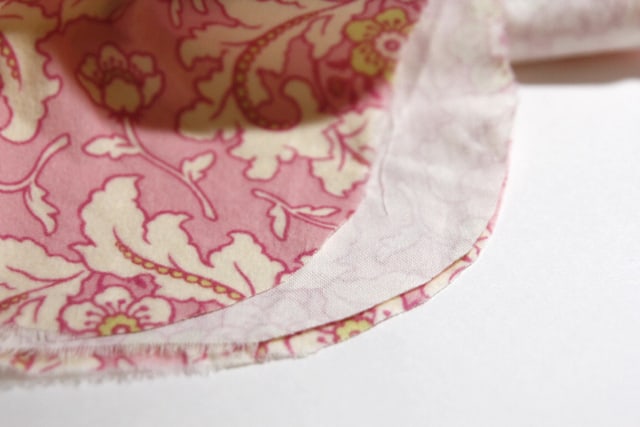 Next, sandwich your piping between the two layers of fabric. The right sides of the fabric should be facing each other.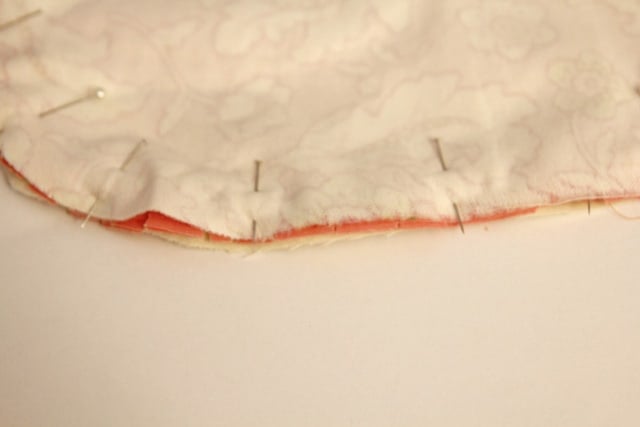 The corners are a little tricky, but all you really have to do is clip the piping's extra fabric so it curves and pin in a slight curve. Then sew all the way around the blanket, leaving a few inches to turn it.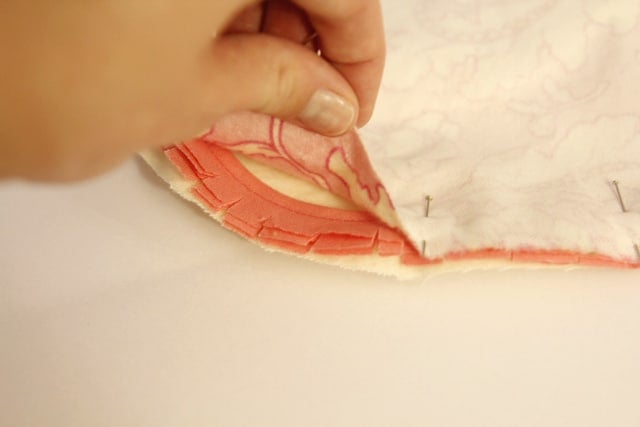 When you get to the seam of the piping, unpick 1.5″ from one side of the piping and clip the cording off. Then, fold over the raw edge and insert the other piping piece into it. When you sew it into the blanket, the piping will fit perfectly and you'll have a seamless piped edge.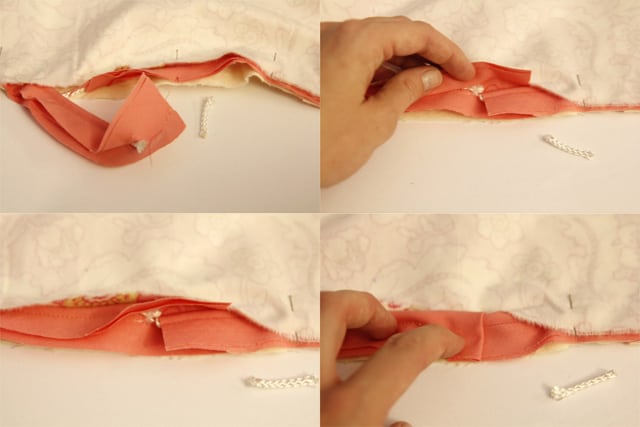 Now you're ready to sew it up. I used my welting foot to insert the piping. I showed you how to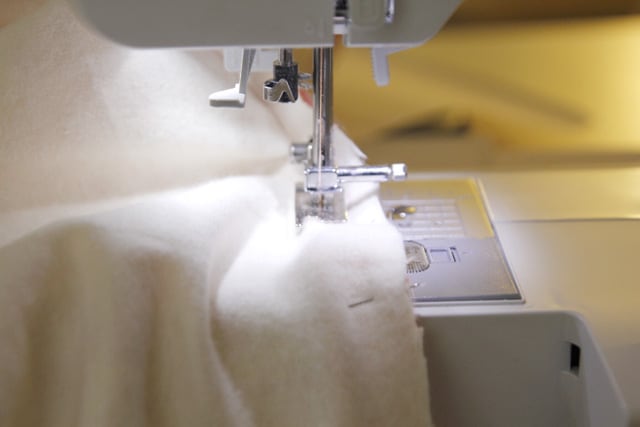 Leave a few inches to turn the blanket. When you'll all done, turn the last little bit and fold the extra fabric over. Close it by either hand stitching or machine stitching the final piece closed. I machine stitched with the welting foot again.
Now carefully press the blanket to fuse the WonderUnder to the other piece of fabric. Make sure the fabric is all flat before you fuse the WonderUnder to the other side of the fabric.

Add a label if you want: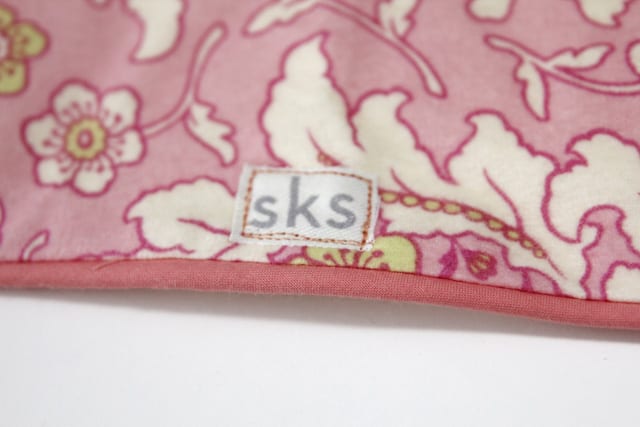 And you're done! Now you have a totally unique swaddling blanket! Definitely not a pattern you could find in the store!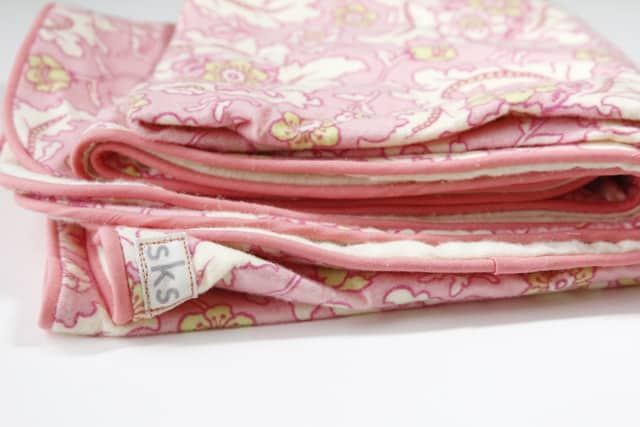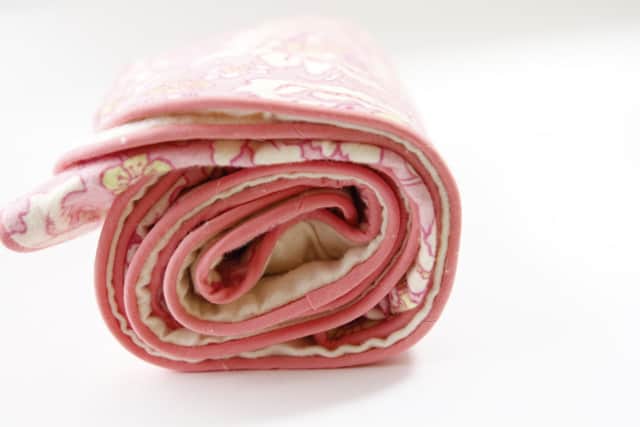 I'm a little worried that this will be TOO hot for a tiny babe even in the wintertime, but it will also make a perfect tummy time blanket. Plus, since it's big it should work into toddlerhood!