This post includes a free bib pattern download and instructions for making adorable bias tape trimmed bibs! Bibs are so fun to make and there are so many things you can do with them. I think they make excellent baby shower gifts, too.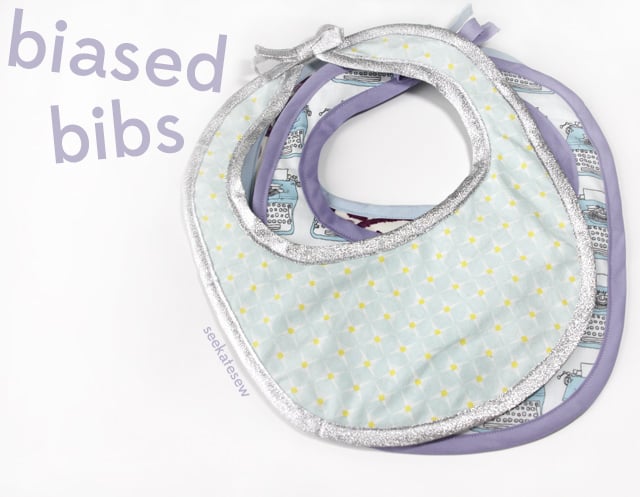 This little bib is a basic bib bound with bias tape that ties in the back in a bow. I had lots of fun picking bold binding to go with some favorite fabrics. My favorite is the sparkly binding. SPARKLY BINDING! I didn't even know that existed!
You can make your own binding for this or use store bought. I used this project as a scrap buster. You don't need too much fabric, so it is perfect for that!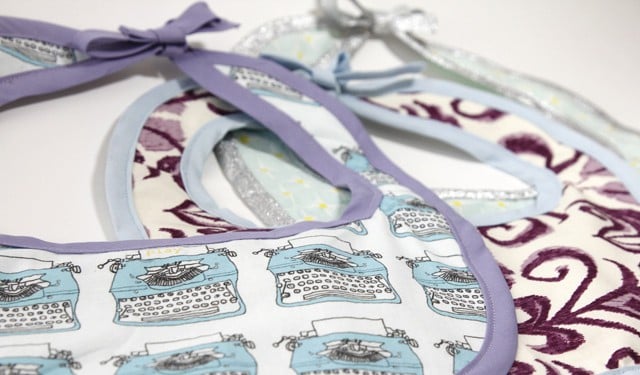 Bias Tape Bibs Materials
1/4 yard main fabric
1/4 yard lining fabric
1/4 yard interfacing
1 package 1/2″ double fold bias tape
Free Bib Pattern Download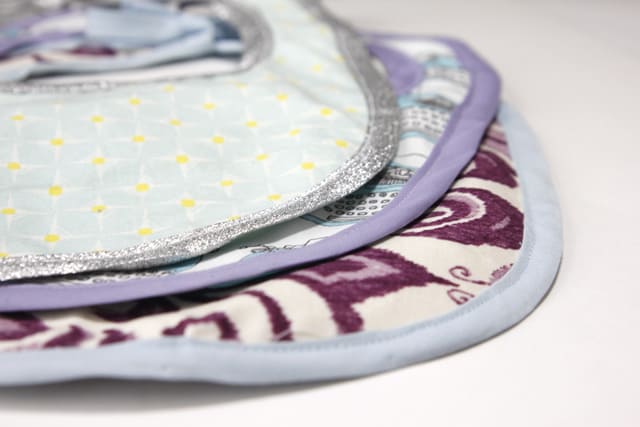 Baby Bib Instructions
Cut out 1 main, 1 lining and 1 interfacing of the pattern piece. Make sure you cut it on the fold.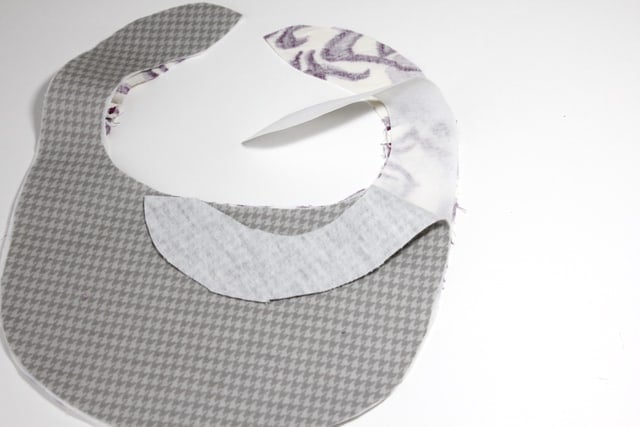 Stack all three layers together, with right sides out and interfacing in the middle.
Baste all the way around the bib to hold the layers together.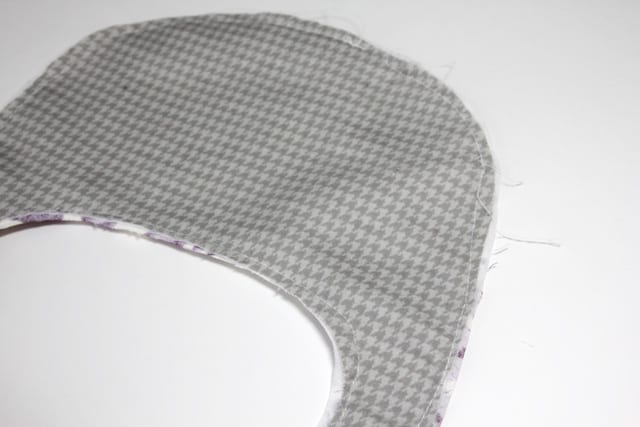 Pin bias tape around the bib. Start by pinning it all around the outer edge. Sew it on.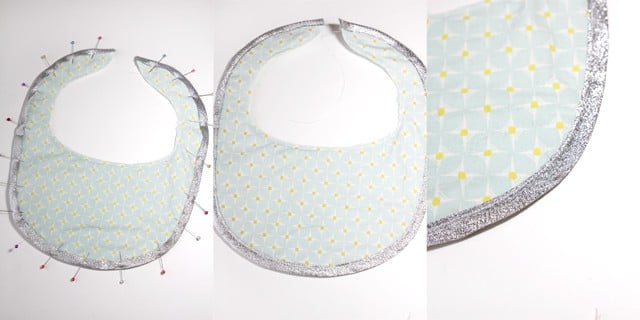 Then pin another piece in the neckline, with 5-8″ hanging off each top.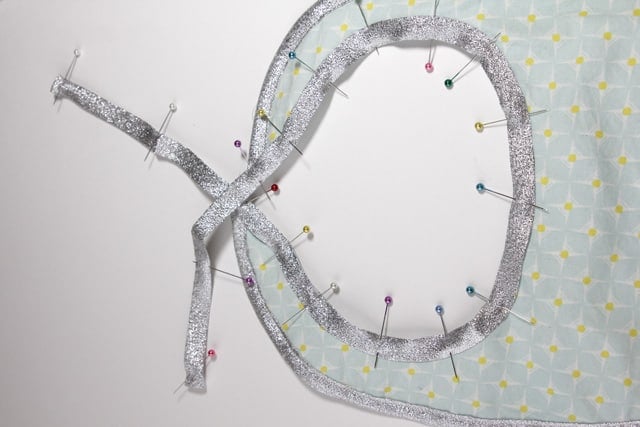 Fold under 1/4″ on the edges of the binding and pin.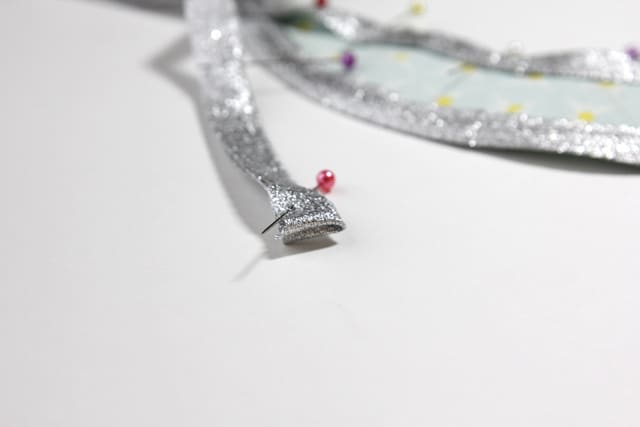 Sew this piece of binding on, including stitching up the open edge of the binding that is hanging off the top.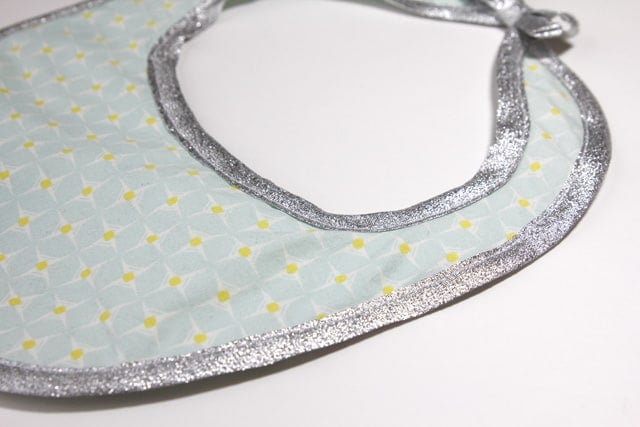 Slip in a little tag as you stitch the binding on if you want.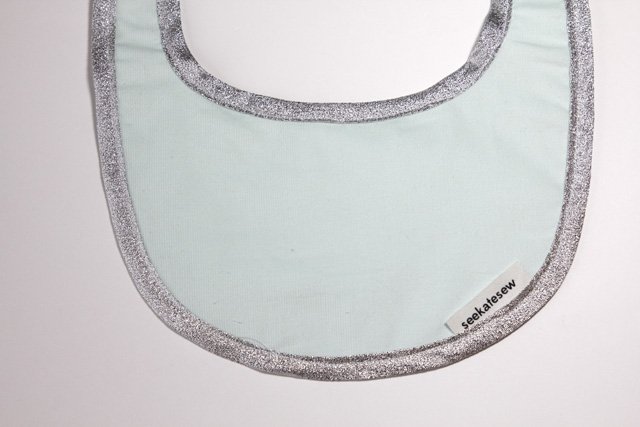 The tops tie in a bow: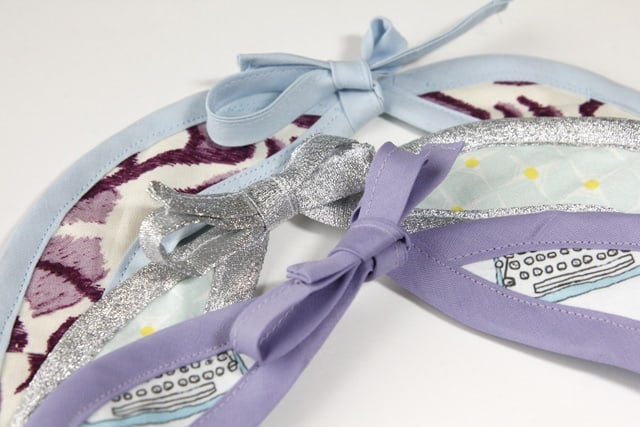 Baby Bib Sewing Tips
To make this easier, try using the adjustable binding foot!
Use a contrasting thread for another pop of color!
Raid your scrap pile for some fun combinations.
Use flannel on the back (or front) for extra absorbency and softness.