I've been partnering with Fabricworm + Birch Organic Fabrics recently to promote some of their new fabrics. Today I'm thrilled to share the Frolic Collection! This fabric has cute little elephants and whales on it, in a really cool and bright color palette. I love the bright yellow the most! I almost made the whole dress yellow but decided to use the grey fabric for the skirt last minute. I'm glad I did, using two colors of the same print gives me that funky element that I love!
I thought I'd make a dress with these fabrics because they aren't super girly. I think you could use them for boy projects, too. So pairing them with a feminine silhouette balanced it all out. This dress is my Zig Zag Dress pattern with white scalloped buttons.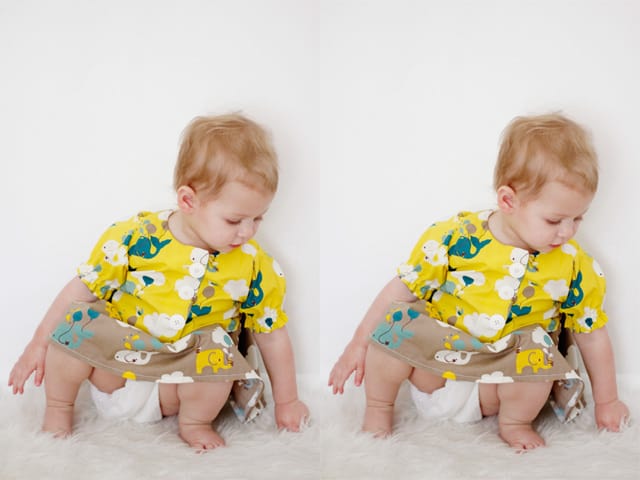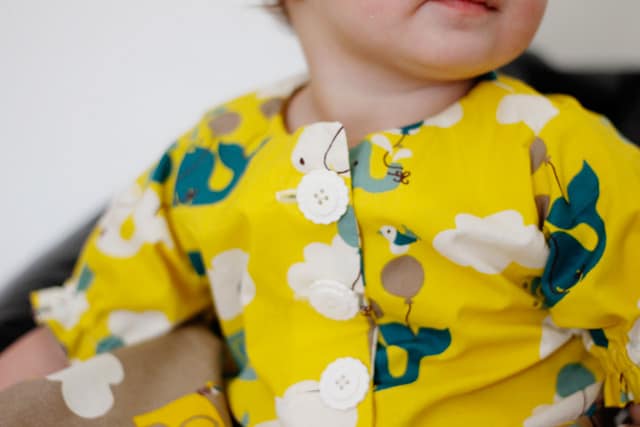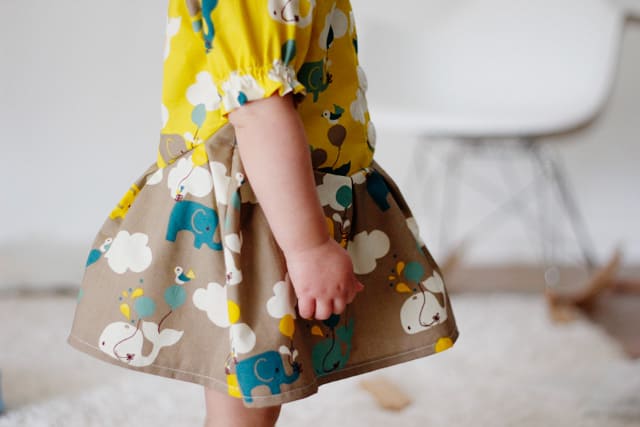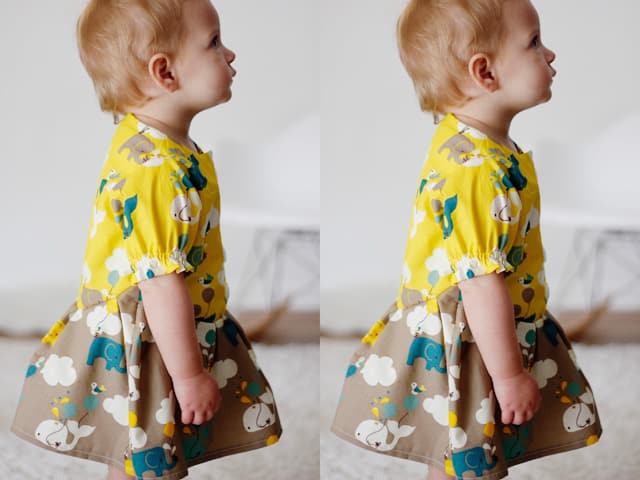 I love how it turned out!
Pattern: Zig Zag Dress
Fabric: Frolic